Restore our Unalienable Rights - END Title IV-D/E Incentives and Stop Funding the Corruption
Messages Sent So Far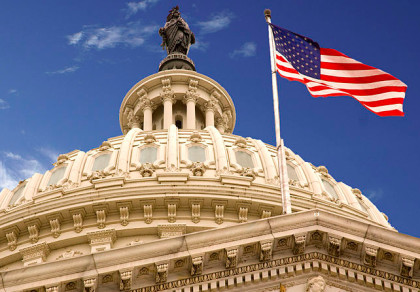 Title IV-D/E is part of the Social Security Act and is funded by our tax dollars. This is the same Social Security Fund we pay into with our tax dollars. <br />
<br />
Family Court Judges, Magistrates, Commissiones, Mediators, GALs, CPS, DCS, Child Support Agencies, etc., are the corrupted entities that benefit the most from Title IV-D/E funding. This is important as every dollar of child support ordered is matched by Title IV-D funding. The funding going to the States are not used to enforce visitation rights of the non-custodial parents, but going into areas of the State that are not accounted for. This money is lining the pockets of those with unclean hands by rewarding them with financial incentives to purposely restrict, limit, or terminate the Unalienable Rights afforded to every parent and child.<br />
<br />
This is an outrage, as nobody has to account for these funds or how they are distributed. Second, there are numerous accounts from all over the United States about CPS taking children into custody and adopting them out for the incentive funds from Title IV-E, which range from $4,000 to $8,000 per child.<br />
<br />
The Civil Rights of families and children have been denied Due Process. Innocent parents are being Unconstitutionally criminalized by false allegations of abuse, neglect, and domestic violence. Unless we begin reclaiming our Rights and start holding those involved accountable, the cornerstone of America - FAMILY - will remain shrouded in division and our children will continue to be oppressed. <br />
<br />
Please take the time to listen, empathize, and educate yourself about this horrendous epidemic that has now infiltrated families all over the world.
Post Public Comments
Public Comments (4)
Dec 18th, 2016
Dorothy K. from Nashua, NH writes:
Our Children are NOT For Sale!!!!
Dec 10th, 2016
Someone from Acosta, PA writes:
Incentive for the violation of due process is a ridiculous practice. The Social Security pool is being defrauded out of Billions by the States as a result. Many of the incentives are being paid on Non-TANF Cases without any investigation at all. Pennsylvania is guilty of this and it needs to be stopped immediately.
Dec 7th, 2016
Lisa R. from Orleans, IN signed.
Dec 6th, 2016
Brian V. from Omaha, NE writes:
Title IV-D has given incetives for district court judges to seperate natural families for monetary purposes for themselves and the States. Juris Doctorates in local governments have built legislation to justify means for courts to get this money. Title IV-D needs to be recognized as the problem of why children are growing up without one parent, mainly the father. Accountablity needs to be placed for the individuals that places money over the children in this nation.