Stop False Allegations of Domestic Violence
Messages Sent So Far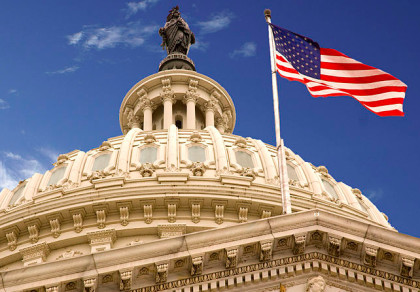 We, the undersigned, are writing in hopes of bringing to your attention a dire misjustice that is occuring in our state as well as many others across the US. Laws inacted to protect the victims of the vile crime of domestic violence are being misused by both citizens as well as law enforcement, and in this process innocent men's lives are being destroyed. In most states, the burden of proof is being thrown out and the simple word of the acuser is being taken without question, many times without the accused even being allowed to speak. True victims of domestic violence, some of whose names you will find below, find this to be deplorable. Not only can a woman falsely accuse a man of domestic violence without fear of consequence, but the accused man has no voice against her. The accuser can be a mentally disturbed individual using such laws to exact her revenge against a man who simply does not want to be in a relationship anymore, and her word is automatically taken, even when no evidence is in place. The man in such cases is automatically arrested, injunctions are automatically set in place, and even if he is able to prove his innocence in court he has lost months of his life due to the fact that she cried wolf. Worse yet are the cases of these innocent men who are poor and have no means to hire private attorneys. Their public defenders assume they are guilty and therefore do only the bare necessities to be their legal voice.We are not in any way asking for a revocation of the laws that protect true victims of domestic violence. Our wish is that these laws be revisited and indications made to to allow for criminal and civil prosecution when someone, whether male or female, has misused these laws in a vindictive and cunning way. We also would ask that law enforcement officers, public attorneys, and judges be forced to recognize the precept that the accused is innocent until proven guilty. Unfortunately, in the cases of domestic violence accusations, the opposite is true. An example of this is that of a 20 year old Florida resident who made the bond that was set for him, only to be picked up the very next day without provocation. The acuser in this case simply told the court she was afraid. He had done nothing in terms of trying to contact her or see her, and was not without several witnesses the few short hours he was free. Something must be done to prevent those who would lie about being a victim of domestic violence from continuing to do so. If it is not, our prisons will be overrun with innocent men and our streets will be controlled by the women who sent them there.


Post Public Comments
Public Comments (14,410)
Nov 19th at 11:35 pm
Ariel G. from Taylors, SC signed.
2 days ago
Juan T. from New York, NY writes:
False allegations ruined a perfect military career. 15 years down the drain.
Nov 17th, 2017
Kusai A. from Windermere, FL writes:
All these movies and series about the best detectives in the world are from USA! Are imaginary dreams! In Reality, nothing you see in TV is true! Some women claim false abuse and hit them self to show that they are abuse, police pre judge you and makes you guilty and destroy any men reputation before they start investigating by doing mugshot and injunctions!!!!! After they destroy your life then you are allowed to get into court procedure!! Is this justic?!! Is this the greatest country in the world law?!
Nov 14th, 2017
Gen A. from Redondo Beach, CA writes:
illegalize all forms of violence
Nov 14th, 2017
Edward R. from Roanoke, VA signed.
Nov 14th, 2017
Edward R. from Roanoke, VA writes:
Every single female in America has an extremely powerful, vicious tool, that she can use anytime she wants. These aren't black women, or white women, or "low class" women, or "mentally disturbed women"... this is ALL women! EVERY. SINGLE. ONE! They ALL have the power to kick you out of your own house, and even put you in JAIL... all with ONE lie! These women can keep this tool in their "back pocket" and use it at any time... whether you've been dating her for 2 weeks, and she stayed at your house once, or you've been married to her for decades. Its the common go-to tactic, in MANY divorce cases. The Judges catch them in lies all the time, but NEVER prosecute them. I don't have to tell most of you how this happens.. you already know. I will just say this one thing, which I mean with all due respect: If you let a female into your home, you get what you get. This******is serious. She MAY never falsely accuse you, but IF she does, you WILL be GUILTY. They WILL believe her, because our laws FORCE them to believe her! If a woman is "scared" of the man she is living with, shouldn't she leave, and get AWAY? Why would she want to stay in the house where the "abuse" is taking place? Because its all about the house and the money and the control, that's why! In today's world, if you let a female into your home, you are INSANE!! This is the biggest civil rights / human rights issue of our lifetimes... and will be recognized as such, in the near future. Innocent until proven guilty, completely REVERSED.... that is Restraining Orders / Protective Orders precisely. Congress and Feminism did this.
Nov 14th, 2017
Kathy R. from Houston, TX signed.
Nov 12th, 2017
Alexander L. from Overland Park, KS writes:
To whom it may concern, It is very sad, but unfortunately true, that the person we have entrusted our life with, the person whom we fell in love with, the person who maybe most of the time loves us, will many times in a moment of anger accuse a loving father of emotional abuse. This will happen in a moment of anger and vindictiveness, that can never be withdrawn from history. Once the 911 call is made or accusation is made to anyone, the wheels of injustice begin rolling. I have seen this personally in my life and it is very upsetting. Many times, the accuser will regret her actions; but it is too late. She may even lash out at law enforcement for overreacting, but it is too late. The wheels of injustice are set in motion. Even worse are the rampant cases of women using the accusation of abuse as a planning mechanism for a future divorce; or simply as an insurance policy for a future divorce. I beg you to look at the credible statistics that show how often this happens, and put something in place that will mitigate the injustice that is happening everyday. This injustice happens overwhelmingly to men. Please please protect the lives, protect the ability of men to financially support their kids by putting something in place that will make it a more fair process.
Nov 12th, 2017
Terrence P. from Dallas, TX writes:
The accuser culture is getting worse by the day. It is fueled by Congress and causes tremendous strain on society. Everyone wants to be a victim and nobody is accountable. How many people can take this abuse by law enforcement before someone snaps......
Nov 10th, 2017
Someone from Burleson, TX writes:
My son is going thru this same thing with wife now ex wife. Just said the words and he was guilty in state of Washington he was not allowed to see his young kids or talk to them. The judge was biased to women we need to stop crying wolf