Stop False Allegations of Domestic Violence
Messages Sent So Far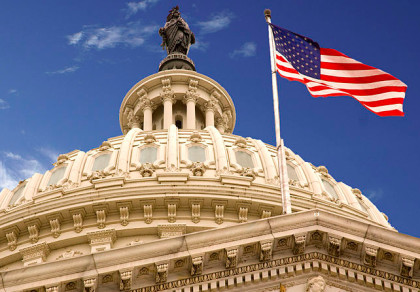 We, the undersigned, are writing in hopes of bringing to your attention a dire misjustice that is occuring in our state as well as many others across the US. Laws inacted to protect the victims of the vile crime of domestic violence are being misused by both citizens as well as law enforcement, and in this process innocent men's lives are being destroyed. In most states, the burden of proof is being thrown out and the simple word of the acuser is being taken without question, many times without the accused even being allowed to speak. True victims of domestic violence, some of whose names you will find below, find this to be deplorable. Not only can a woman falsely accuse a man of domestic violence without fear of consequence, but the accused man has no voice against her. The accuser can be a mentally disturbed individual using such laws to exact her revenge against a man who simply does not want to be in a relationship anymore, and her word is automatically taken, even when no evidence is in place. The man in such cases is automatically arrested, injunctions are automatically set in place, and even if he is able to prove his innocence in court he has lost months of his life due to the fact that she cried wolf. Worse yet are the cases of these innocent men who are poor and have no means to hire private attorneys. Their public defenders assume they are guilty and therefore do only the bare necessities to be their legal voice.We are not in any way asking for a revocation of the laws that protect true victims of domestic violence. Our wish is that these laws be revisited and indications made to to allow for criminal and civil prosecution when someone, whether male or female, has misused these laws in a vindictive and cunning way. We also would ask that law enforcement officers, public attorneys, and judges be forced to recognize the precept that the accused is innocent until proven guilty. Unfortunately, in the cases of domestic violence accusations, the opposite is true. An example of this is that of a 20 year old Florida resident who made the bond that was set for him, only to be picked up the very next day without provocation. The acuser in this case simply told the court she was afraid. He had done nothing in terms of trying to contact her or see her, and was not without several witnesses the few short hours he was free. Something must be done to prevent those who would lie about being a victim of domestic violence from continuing to do so. If it is not, our prisons will be overrun with innocent men and our streets will be controlled by the women who sent them there.


Post Public Comments
Public Comments (14,267)
2 days ago
Elvis E. from Decatur, GA writes:
What hurts the most about being falsely accused, charged, and arrested of domestic violence is the knowledge that the police officer (s) that arrest you, the DA, and in some cases, even the judge know that you're innocent. The system is brutal; it is not about the victim or the accused, it about power, personal agenda. It is bad!!!
2 days ago
Edward R. from Roanoke, VA writes:
Call the Senate Judiciary Committee in Washington, DC (202) 224-5225 Ask for Evelyn Fortier or Senator Chuck Grassley. Tell them to STOP kicking completely innocent American citizens out of their OWN homes, and even putting them in jail... all over an accusation, which is very often completely false.... in which they NEVER prosecute the KNOWN liars!!! EVER!!! Its felony perjury. We are ALL very easy targets (men, especially, of course), for false accusation, and EXTORTION!... and the government is ENCOURAGING it, whether they know it or not. Tell them to START PROSECUTING people for LYING under oath to Judges and Magistrates... Currently there has NEVER been a Prosecution for lying to get a Protective Order or Restraining Order... NEVER in America! 2-3 million of these orders issued EVERY year in America... ZERO prosecutions for lying to get one, and ALL of the Judges / Magistrates KNOW it happens ALL the time! They CATCH them in flat out lies VERY often, falsely accusing people, but they NEVER charge them, and allow them to continue to do it, until someone believes them, and an innocent person is in jail. Almost ALL of these cases are he said / she said.. with no evidence whatsoever. Therefore, it can rarely be provenything ever happened... so, do "domestic abusers" go free, and get away with the crime?... NO!.. Our lawmakers simply REMOVED the burden of proof, so that now, if someone says that you abused them, and they stick to their word.... you are GUILTY!!! Simple. Yes, it is LITERALLY that simple!!! I have seen it with my own eyes, MANY times! CALL the Senate Judiciary Committee in Washington DC (202) 224-5225 Ask for Evelyn Fortier... This is PRECISELY HER JOB!! Issues with domestic violence in the Judiciary. They KNOW this is a problem ,but they say its a "states issue" not Federal... Then WHY is it happening in EVERY single state? ALL of the state laws are coming from VAWA (the violence against women act, which is OBVIOUSLY gender biased from the VERY NAME)! They also KNOW this is a problem, but they think it is very rare..... WRONG!!! The MAJORITY of these accusations are false.... several studies have concluded this. When will a man's innocence, be just as important as domestic abuse? THAT is the question. Currently domestic abuse is SO "politically sensitive" that they simply DON'T CARE if innocent men go to jail or prison. As the Orange Trumpster would say... "Sad", "so sad". Its going to take an HONEST female politician, with integrity to fix this problem. Any male politician will be completely smeared if tries to change this... they will say that he doesn't care about domestic violence, probably even call him a "wife beater". Call The Senate Judiciary Committee in Washington, DC (202) 224-5225 Ask for Evelyn Fortier Tell her to give Americans' DUE PROCESS and PRESUMPTION of innocence back! Tell them to RETURN the BURDEN of PROOF, for domestic violence issues, INCLUDING Protective Orders / Restraining Orders! Do it now, or the false accusations will continue...
Aug 14th, 2017
D S. from Spartanburg, SC writes:
I am currently a victim of false allegations of domestic violence. I haven't seen my kids in over two months, I was removed from my house, and have to find my own place to live. My wife lied in court stating I touched her while I looked at her laughing calling 911 on me. I go to court Sep 7 to fight these allegations but it is a losing battle. It's my word against hers. Trying to stay strong.
Aug 13th, 2017
Otis K. from Temple, TX signed.
Aug 13th, 2017
James G. from Laneville, TX writes:
I was raised to never raise a hand to a woman, no matter what. But I have witnessed women, lie in order to take revenge on a former boyfriend or husband, and I feel this is just as wrong.
Aug 12th, 2017
Someone from Bellevue, WA writes:
One reason there are false domestic. Violance claims is to make a no fault divorce state a fault state. In Washington state one or both parties in a divorce can claim domestic violance in order to obtain 191 parental restrictions. It's easy to do, and all you need is a police report to do it. That is because in family court you need a proponderance of evidence or more than fifty percent. You do not need a conviction just a report, and you acheive perental misconduct. That allows you to move out of state, have the other person removed from the home, limit time with children and eliminate any joint decision making, even when there was no abuse. Remember there is no investigation when the police report is filed, no due process, one person is arrested and jailed. In Washington state there is zero tolerance so dv can apply to almost any thing.
Aug 11th, 2017
Oscar G. from Mcdonough, GA writes:
On Jan 16, 2016, I brought my fiancee to the U.S. Shortly thereafter, it was evident that she had used me just to come to this country. I therefore broke it up with her and bought her an airfare so that she could go back to her homeland. Next thing I know the police were at my house questioning me about some bruises on her arms. I was later questioned by two investigators who believed every lie that woman told them. She told them that I raped her on a number of occasions, that I hit her on more than one occasion, and that she had lived in hell in my house. The investigators, however, never asked her why she had not called the police in one of those occasions. Although I explained to those two FAMOUS investigators what really was going on, they didn't care. They only had one thing in mind: making an arrest. I was charged with domestic violence, arrested, and jailed. A month later, I lost my federal job. Six months later, I had to file for bankruptcy no to lose my house. Although the case was ultimately dismissed, no one wants to hire me. I've been trying to become a Police Officer for the longest. Whenever I get to the Background phase it's a done deal: I am out. Now tell me who's the real victim? THE AMERICAN JUSTICE SYSTEM IS BROKEN!!!
Aug 10th, 2017
Someone from Fort Lauderdale, FL writes:
Some provisions of the Violence against Women Act (VAWA) are being used by foreign national spouses to bypass the immigration laws of the United States to obtain a Green Card. On 07-03/2017, my wife went under the care of the Crisis Center for Domestic Violence with my son, WITH A PURE FALSE DECLARATION. PLEASE, "THERE WAS NO VERBAL THREATS TOWARD HER " AND "I DID NOT HIT HER IN THE HEAD WITH A HAND GUN A FEW DAYS AGO." THIS IS MORE THAN A FALSE STATEMENT. Why did she not call the police that day to witness the blood and the scar ?. WHY NOT, SHE SHOULD. She lied to the authoriries. GOD IS MY ONLY WITNESS . I found myself falsy accused of a crime like that I did not commit. We must take a stand ENOUGH IS ENOUGH - THE LIARS ARE THE WINNERS.
Aug 9th, 2017
Joseph G. from Evanston, WY signed.
Aug 9th, 2017
Someone from Evanston, WY signed.