Stop False Allegations of Domestic Violence
Messages Sent So Far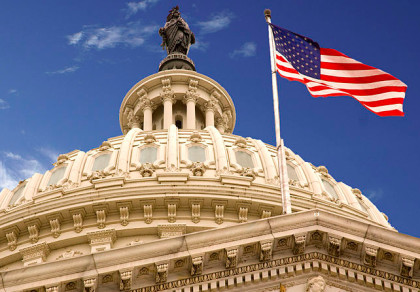 We, the undersigned, are writing in hopes of bringing to your attention a dire misjustice that is occuring in our state as well as many others across the US. Laws inacted to protect the victims of the vile crime of domestic violence are being misused by both citizens as well as law enforcement, and in this process innocent men's lives are being destroyed. In most states, the burden of proof is being thrown out and the simple word of the acuser is being taken without question, many times without the accused even being allowed to speak. True victims of domestic violence, some of whose names you will find below, find this to be deplorable. Not only can a woman falsely accuse a man of domestic violence without fear of consequence, but the accused man has no voice against her. The accuser can be a mentally disturbed individual using such laws to exact her revenge against a man who simply does not want to be in a relationship anymore, and her word is automatically taken, even when no evidence is in place. The man in such cases is automatically arrested, injunctions are automatically set in place, and even if he is able to prove his innocence in court he has lost months of his life due to the fact that she cried wolf. Worse yet are the cases of these innocent men who are poor and have no means to hire private attorneys. Their public defenders assume they are guilty and therefore do only the bare necessities to be their legal voice.We are not in any way asking for a revocation of the laws that protect true victims of domestic violence. Our wish is that these laws be revisited and indications made to to allow for criminal and civil prosecution when someone, whether male or female, has misused these laws in a vindictive and cunning way. We also would ask that law enforcement officers, public attorneys, and judges be forced to recognize the precept that the accused is innocent until proven guilty. Unfortunately, in the cases of domestic violence accusations, the opposite is true. An example of this is that of a 20 year old Florida resident who made the bond that was set for him, only to be picked up the very next day without provocation. The acuser in this case simply told the court she was afraid. He had done nothing in terms of trying to contact her or see her, and was not without several witnesses the few short hours he was free. Something must be done to prevent those who would lie about being a victim of domestic violence from continuing to do so. If it is not, our prisons will be overrun with innocent men and our streets will be controlled by the women who sent them there.
Post Public Comments
Public Comments (14,206)
1 day ago
James R. from Boynton Beach, FL writes:
As a victim of a woman defrauding the courts for profit, I totally agree with this petition. My ex kidnapped our infant daughter and left the state while I was on a business trip to Japan contracting for the US Government. I have no record of any issues of any kind period. The court sided with her 2 paragraph statement that even accused me of drinking and driving (I DON'T DRINK! not even socially) and physical abuse. I have no history or record of any issues with anyone my entire life, but the court stripped me of custody and takes almost 40 % of my earnings for her to do whatever she'd like with. I am still fighting her in court to this day just to see my child. Congress needs to step in and help the good men out there that get thrown in the mix.
2 days ago
Randall S. from Ahwahnee, CA signed.
Jun 23rd, 2017
Peggy L. from Palm Harbor, FL writes:
Too many false allegations of stalking are filed from relationship retaliation. The Petitioner makes up lies that the woman her partner cheated on with stalked het! Accusations of coming to their home, work, cyberstalking- all of which is perjury. This is a form of harassment on the Respondent. Courts don't force burden of proof on Petitioner. Innocent Respondents are often the victims of revenge.
Jun 22nd, 2017
Someone from Clarksville, IN writes:
I am accused falsely as well. And Iost my house my investment my possessionson my whole life that I worked so hard for. If my employer was inclined I would loose my carrer too. This is an atrocious and complete and total contradiction to how I know our Criminal Justice System to work. I got attacked by 2 people and beaten and choked so hard I was scared for my life. I had no choice but fight back but I still only used the minimum amount of force necessary to get away or stop them from hitting me. She got red marks on her neck arms ND throat from her son trying to restrain her and she blamed it on me and said I choked her. Less than 5 minutes (20 minutes after I was able to get away) but she confined me at every pass I tried to make by blocking my path and I was not going to try to physical move her. I couldn't get to a phone to call first for help. She has hit in the past on 4 other occasions. Within a 5 year period. I am fighting back but as we know I am guilty and I have to prove I was not the aggressor, instigator etc.... her story has changed already and I have emails telling her that I wouldn't put up with her temper and outburts. I also have no less than 3 major medical issues that would have physically prevented me from choking her. She charged me and all I did was use an arm bar with the minimum amount of force required to restrain her and stop the hitting. Stupid me..... how dare I defend myself after being beaten by her in my own house. Then her 19 year old son who was trying to restrain her attacked me from behind punched me 3 times then start3d to choke me so hard I could not breath or talk. He out weighs me by at least 60 lbs and had man handled his mom trying to restrain her. My attorney is less than interested in assisting me in athe least an empathic manner. He's supposed to be extremely good and came highly recommended. I have seen this before and know 2 other men going through it. Statically 23% of women are the victims of DV and the men are 22% but the advocates for promoting men are the villains who beat women have large bank accounts and use government funds to advertise like large tobacco does. They lobby they skew the facts all in the name of the 30 billion dollars a year that keep the 111,890 cases for that year at a conviction rate even when we are the victims. Our law enforcement officers treated me with comelet disregard short of calling me a liar and I have spent weeks homeless alone with no family and no support system battling this.myriad of health issues which is why I sincerely hope that God is looking down and making a note of the devestation that this x has caused me and has to answer to him when she goes to meet him. I know I am good. That is oy one of the small relifeS I have but that isn't enough. These laws have got to be rethought reexamined amended to include equal rights and treatment under the law. We are being persecuted because we put up with abusive woman. That is bad Judgment not violence. Also, how many times dose anoerson need to be hit before he or she can leaglly defend themselves in thier own home? Oh wait maybe that explains why there is such a high homicide Rate within dysfunctional relationships that include at least one drug addict or alcoholic who is using. Because the victim can't defend themselves if they are male Hopefully these broad sweeping laws Will get ammendments some day after the supreme court sees the gross and multiple violations the government and civil servants perpatrate. contitutional and civil rights be damned! God Bless.
Jun 20th, 2017
Derek Q. from Fort Worth, TX writes:
I am a Husband, Father & in this dreaded situation at this very moment! May Almighty God help me.
Jun 16th, 2017
Someone from Fountain, FL writes:
Also adding a few other things, 4 assistant state attorneys dropped out, it took 3 attempts to finally get a deposition, the 5th assistant state attorney and the public defender were in a conversation in an open court room using unprofessional names to describe my son an his step sister before court proceedings , public defender kept pushing my son for a plea knowing he has a mind of a child, those kind of decisions he is not capable of making a rational decision because he didn't fully understand the consequences an they knew this an stll he was left with a plea of felony battery , the whole thing was like watching a 3 ring circus, that should not be tolerated, the girls deposition alone should had it dismissed because she totally changed her statement yet again an his life is ruined, how in the world can a justice system like that do an innocent person this horrifically, I would really like someone to try an explain that to me
Jun 16th, 2017
Someone from Fountain, FL writes:
Also adding a few other things, 4 assistant state attorneys dropped out, it took 3 attempts to finally get a deposition, the 5th assistant state attorney and the public defender were in a conversation in an open court room using unprofessional names to describe my son an his step sister before court proceedings , public defender kept pushing my son for a plea knowing he has a mind of a child, those kind of decisions he is not capable of making a rational decision because he didn't fully understand the consequences an they knew this an stll he was left with a plea of felony battery , the whole thing was like watching a 3 ring circus, that should not be tolerated, the girls deposition alone should had it dismissed because she totally changed her statement yet again an his life is ruined, how in the world can a justice system like that do an innocent person this horrifically, I would really like someone to try an explain that to me
Jun 16th, 2017
Someone from Fountain, FL writes:
Also adding a few other things, 4 assistant state attorneys dropped out, it took 3 attempts to finally get a deposition, the 5th assistant state attorney and the public defender were in a conversation in an open court room using unprofessional names to describe my son an his step sister before court proceedings , public defender kept pushing my son for a plea knowing he has a mind of a child, those kind of decisions he is not capable of making a rational decision because he didn't fully understand the consequences an they knew this an stll he was left with a plea of felony battery , the whole thing was like watching a 3 ring circus, that should not be tolerated, the girls deposition alone should had it dismissed because she totally changed her statement yet again an his life is ruined, how in the world can a justice system like that do an innocent person this horrifically, I would really like someone to try an explain that to me
Jun 16th, 2017
Someone from Fountain, FL writes:
Also adding a few other things, 4 assistant state attorneys dropped out, it took 3 attempts to finally get a deposition, the 5th assistant state attorney and the public defender were in a conversation in an open court room using unprofessional names to describe my son an his step sister before court proceedings , public defender kept pushing my son for a plea knowing he has a mind of a child, those kind of decisions he is not capable of making a rational decision because he didn't fully understand the consequences an they knew this an stll he was left with a plea of felony battery , the whole thing was like watching a 3 ring circus, that should not be tolerated, the girls deposition alone should had it dismissed because she totally changed her statement yet again an his life is ruined, how in the world can a justice system like that do an innocent person this horrifically, I would really like someone to try an explain that to me
Jun 16th, 2017
Someone from Fountain, FL writes:
Also adding a few other things, 4 assistant state attorneys dropped out, it took 3 attempts to finally get a deposition, the 5th assistant state attorney and the public defender were in a conversation in an open court room using unprofessional names to describe my son an his step sister before court proceedings , public defender kept pushing my son for a plea knowing he has a mind of a child, those kind of decisions he is not capable of making a rational decision because he didn't fully understand the consequences an they knew this an stll he was left with a plea of felony battery , the whole thing was like watching a 3 ring circus, that should not be tolerated, the girls deposition alone should had it dismissed because she totally changed her statement yet again an his life is ruined, how in the world can a justice system like that do an innocent person this horrifically, I would really like someone to try an explain that to me