Stop False Allegations of Domestic Violence
Messages Sent So Far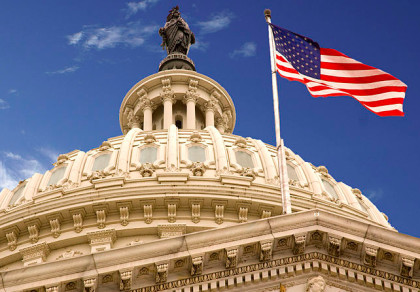 We, the undersigned, are writing in hopes of bringing to your attention a dire misjustice that is occuring in our state as well as many others across the US. Laws inacted to protect the victims of the vile crime of domestic violence are being misused by both citizens as well as law enforcement, and in this process innocent men's lives are being destroyed. In most states, the burden of proof is being thrown out and the simple word of the acuser is being taken without question, many times without the accused even being allowed to speak. True victims of domestic violence, some of whose names you will find below, find this to be deplorable. Not only can a woman falsely accuse a man of domestic violence without fear of consequence, but the accused man has no voice against her. The accuser can be a mentally disturbed individual using such laws to exact her revenge against a man who simply does not want to be in a relationship anymore, and her word is automatically taken, even when no evidence is in place. The man in such cases is automatically arrested, injunctions are automatically set in place, and even if he is able to prove his innocence in court he has lost months of his life due to the fact that she cried wolf. Worse yet are the cases of these innocent men who are poor and have no means to hire private attorneys. Their public defenders assume they are guilty and therefore do only the bare necessities to be their legal voice.We are not in any way asking for a revocation of the laws that protect true victims of domestic violence. Our wish is that these laws be revisited and indications made to to allow for criminal and civil prosecution when someone, whether male or female, has misused these laws in a vindictive and cunning way. We also would ask that law enforcement officers, public attorneys, and judges be forced to recognize the precept that the accused is innocent until proven guilty. Unfortunately, in the cases of domestic violence accusations, the opposite is true. An example of this is that of a 20 year old Florida resident who made the bond that was set for him, only to be picked up the very next day without provocation. The acuser in this case simply told the court she was afraid. He had done nothing in terms of trying to contact her or see her, and was not without several witnesses the few short hours he was free. Something must be done to prevent those who would lie about being a victim of domestic violence from continuing to do so. If it is not, our prisons will be overrun with innocent men and our streets will be controlled by the women who sent them there.


Post Public Comments
Public Comments (14,380)
1 day ago
Edward R. from Roanoke, VA writes:
Call the Senate Judiciary Committee in Washington DC at 202-224-5225 Ask for Senator Chuck Grassley. Ask him WHY they continue to let completely innocent men be kicked out of their own homes and even locked in jail, over nothing but a false accusation. Here are some sources, as if you even need any: https://www.calcagnilaw.com/false-domestic-violence-allegations-are-more-common-than-you-think/ https://www.huffingtonpost.com/joseph-e-cordell/false-allegations-of-abus_b_8578086.html https://www.aggressivelegalservices.com/false-allegations-of-domestic-violence/ https://sites.google.com/site/nodakwc/domestic-violence-scam This is the biggest civil rights abuses of our lifetimes. Millions of innocent men kicked out of their own homes, locked in jail, and otherwise controlled (psychologically and emotionally, with just the THREAT of a false accusation)! And CONGRESS CAUSED it!!! By REMOVING the BURDEN of PROOF, before taking legal action, and labelling someone a "domestic abuser", while simultaneously refusing to prosecute the accusers who commit FELONY PERJURY, by falsely accusing. 2-3 million Protective Orders / Restraining Orders issued EVERY year in America.... ZERO prosecutions for lying to get one= MILLIONS of innocent men kicked out of their own homes every year. If you're being abused, why not LEAVE!!! They don't WANT to LEAVE!! They WANT YOUR HOUSE!!! ....and they'll get it too! Congress made it that way! It does NOT matter WHO owns the house..... Let a female live with you for a month or two.... then, she can literally take POSSESSION of YOUR house (that you own) with nothing but a simple LIE, where they REFUSE to prosecute her, even if she later ADMITS that she lied under oath (felony perjury)... If you go back to your OWN house, you IMMEDIATELY go to JAIL, and you're facing 1 YEAR for violating the order by going to your OWN house... meanwhile, your false accuser is taking everything from your house, and having it moved to a storage facility.... how you gonna stop that? You're not! How are you going to prove that it wasn't hers?... Guess what? The police don't care, that's a "civil matter". See? they've got you!!! There is NO defense... NONE! If any female ever accuses you of domestic abuse, and she sticks to her story, you are guilty... The accusation IS the evidence... CONGRESS MADE IT THAT WAY!!! MILLIONS of falsely accused EVERY SINGLE YEAR! Yes, I'm one of them. The biggest civil rights abuses of our lifetimes. You don't believe it now, but you will see in the future.... absolutely EPIDEMIC and SYSTEMIC false accusations destroying our country, one family at a time. Google: "Crespo vs Crespo" in New Jersey.... These orders are a VIOLATION of every American's most BASIC civil rights... the right to a TRIAL, the right to DUE PROCESS, the right to face you accuser in a court of law (and cross examine them), and above all, the right to be presumed innocent, until PROVEN guilty of a crime in a court of law!! These orders are a DIRECT VIOLATION of the US Constitution.... causing an absolute epidemic of false accusations of domestic abuse, that is LARGELY HIDDEN, because they REFUSE to PROSECUTE the KNOWN liars.
1 day ago
Alex B. from Roanoke, VA writes:
When will YOU STOP THIS Congress? our laws have gone WAY TOO FAR! Innocent men are in jail and prison because of this RIGHT NOW. We've been telling you for years!.... Innocent men are TARGETS, and have NO DEFENSE against a false accusation... If a woman says you abused her, and she sticks to her story, you are GUILTY. It is literally that simple. The accusation IS the evidence! That is literally all they need... and they NEVER prosecute the false accusers. 2-3 million Protective Orders / Restraining Orders issued EVERY YEAR.. ZERO prosecutions for lying to get one.. its felony perjury, but NEVER prosecuted. That's why they keep falsely accusing, there is NO RISK. Here are some sources: https://www.huffingtonpost.com/joseph-e-cordell/false-allegations-of-abus_b_8578086.html https://www.aggressivelegalservices.com/false-allegations-of-domestic-violence/ https://sites.google.com/site/nodakwc/domestic-violence-scam http://www.foxnews.com/us/2016/09/08/immigrants-preying-on-americans-with-false-tales-abuse-to-stay-in-us-experts-say.html If a woman accuses a man of domestic abuse, and she sticks to her story, the man is GUILTY. YES! It IS that simple. OUR LAWS have MADE it THAT WAY! It is literally guilty, unless you can somehow prove you did NOT abuse the person... the accusation IS the evidence... that's ALL they need. I've seen it with my own eyes, and I can PROVE it! Its the go-to tactic in tons of divorce cases. CALL ME CONGRESS!!! I will PROVE it to YOU... This is literally guilty, unless you can prove yourself innocent (good luck proving a negative).
1 day ago
Loventria D. from Hampton, GA writes:
There should be a law put in place for women who crie wolf. Not only have they ruined another life they wasted valuable time and manpower for real victims. " THE CRYING WOLF"
2 days ago
Someone from Duncanville, TX writes:
My problem with the current way domestic violence is handled is that men especially are found guilty automatically. A warrant is issued without any notification to the accused. They are not even questioned about the incident first. You should be considered innocent until proven guilty. Not guilty until proven innocent.
Oct 17th, 2017
Tommy H. from Seagrove, NC signed.
Oct 16th, 2017
Someone from Indianapolis, IN signed.
Oct 16th, 2017
Asa W. from Chehalis, WA writes:
As a man who has had a DV restraining order and a emergency order of protection temporarily placed against me under false pretenses by two different ex girlfriends both of which I proved in court to be lying under oath and that they had purgered themselves and filed falsefied court documents just to have them skip away without even a warning I have felt first hand the bias our current protection order laws Breed. Innocent man all around our country lived in fear of their Ex-Wives and baby mamas cuz of these laws. I myself gave in to these fears and my ex-wife to basically have a bowl parental control and decision-making when it comes to my three daughters during our divorce because like most men I was under the impression that I didn't have a leg to stand on in court. It's time to change this it's time for men and fathers everywhere to even the playing field and regain equal power in parental everything. I haven't seen my daughter's for almost 2 years simply because my ex-wife says that they might not be safe when they're with me. And that is the furthest from the truth. I have been alienated and exiled to life of loneliness
Oct 15th, 2017
lance s. from Columbus, OH writes:
My ex obtained a restraining order to stop me from posting honest non demanding and non harassing online reviews she brought only some page shots of Past online reviews and in several pages of total lies of which no evidence was presented and that was enough for the Magistrate. Then the terror began.
Oct 13th, 2017
James M. from Mountain Rest, SC writes:
THE TRUTH WILL BE KNOW! My ex that accused me of domestic violence got arrested for domestic violence (aggravated assault to be exact) on another man with last month. The man (a close relative) was charged with the exact same charges I was charged with! I found this petition last year in my search for help, my rights, and general information on the subject. I wrote a statement describing the events that unfolded that day and how I lost faith in our great country's judicial system. More on that later and it's location on this petition. I knew it would be a matter of time for her to have another run in with the law. Her aggressive, combative, hateful personally was going to be her own worst enemy. I have always been a calm, easygoing, respectful person, and tried to always steer clear of drama and trouble makers. That's not enough though, considering that some people will do anything to make you suffer if you choose to part ways. A last laugh, or I going to make you pay kind on mentality is always going to end bad for both parties. My line of work is very unique, being in auto racing. My reputation, resume, clean background and highly creditable references allowed me to go anywhere in the US to help high dollar race teams that needed my knowledge and skills. I kept my legal issues to myself, mainly because I didn't want people to cast judgment on me without knowing me first. A team 400 miles away wanted my services, so after making sure I was clear to travel with my lawyer I left out. My ex continued to bash me on social media, I blocked my ex, her family, friends or anyone I thought could leak info of my daily life to her were blocked! Nearly 70 people were blocked from Facebook to Google. About 2 months with the race team, all was quite I was starting to not stress as much and kept occupied. The team and I were on a 10hr trip to a race track in deep South. I was a sleep on couch in motor home when I was woke up by car owner while stopped at a truck stop. He said, " I need to have a word with you." As I walked up to him I could sense something wasn't right. We started walking to the store he handed me his cell phone and said what is this? I was instantly furious and sick at same time to what I saw! My ex some how found me looked up the race teams fan page and wrote a massive comment on a picture of me working on the car with praise given to me for providing a well handling race car previous event. She bashed me horribly, and in worst place possible. Saying everything from I'm a violent person, a drug addict, and not to be trusted around children and it went forever on. After reading owner said to me, "is it true?" I replied, no. But the cat was out of the bag an I ended up telling him whole story and events, and charges. He asked why did I not tell him, "because I didn't want you to judge me, or think I'm some I'm not with out actually getting to know me and being around me." He looked me dead in the eyes an said, "I wouldn't have judged you." I replied, "Would you have given me the position if I did?" "No, probably not." He answered. He went on to say how laid back I was and how I calmly handle chaos of racing and situations. That most people are more easily aggravated and fly off the handle that are violent. Unfortunately the damage already had been done, not only did several thousand people see the post but the owner acted like he didn't trust me. Even speaking with previous race teams I had worked with who reassured him I was an honest guy. Our business relationship was never the same from that point forward. This brings me back to my charges and conviction. They were significantly reduced but regardless it's on my once squeaky clean record now. The humiliation I encountered as being accused of a woman beater was horrible in my small town. In the mean time my ex soaked up the symphony and pity like sponge. When my court date came I was portrayed by the DA in an exaggerated fashion to improve his case to the judge. Powerless, absolutely powerless I was, as I stood there with all eyes on me as I was being ripped apart, and accused. Thank the good Lord I didn't serve any time other then the 8 hours after being arrested. Fast forward to today: I set here thinking about how I thought I was facing serious jail time and a felony, my career in racing would had been over. Facing this circumstances, the stress and anxiety of not knowing if your going be able continue life normally was brutal. "Why!" I always thought, I never harmed anyone, always treated others the way I wish to be treated, and always kept a positive attitude. In the end I was charged with only assault on a female, still crushing to me going 32 years no issues ever with the law. I realized I was set up for failure after the fact. Even having physical proof of slander, defaming, stalking me virtually had no merit to them. Even the Facebook fan page post that she lied to the Magistrate about to her face! And the Magistrate had the messages. So here I am, let down by our legal system, wondering how many more are like me. I know every man is not good to women, but not every woman is good to there man. I see it more and more in women, make them mad and they can say and do what they want to there man in order get there way without really worrying of any consequences. Yet potential ruining a good man's future, and well-being. How do we correct this problem? A woman wants to fight like a man and I can't touch her or I get accused of being violent. How is this equality, how is this right when a man no record, can not bring up his ex previous arrests for violence to prove she is aggressive and combative. It's not right, and thousands of men fall into the trap of aggressive, combative females that can not accept no for an answer. Or can't be an adult during a breakup and go about your separate ways. I'm curious to see court ruling for my ex's charge in October. For my full story go to November, 26 2016 in this petition "I just wanted her to leave me alone". I hope we can make a difference and maybe even some Justice.
Oct 13th, 2017
Julia D. from Bedford, VA writes:
I have watched my son being falsely accused twice by his ex-wife. The last protective order she filed was for false child abuse. His battle is still not over. My goal is to bring awareness to this issue and request that when an individual files a false protective order they should face charges. A request for a protective order is under oath, a sworn statement. However, there is no consequences for their actions. If this were any other sworn statement the person would be found guilty of perjury.