END DAYLIGHT SAVINGS TIME
Messages Sent So Far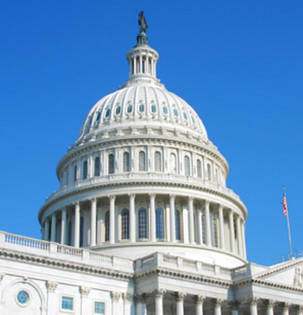 Please stop the messing with our schedules. It's an antiquated practice that only aggravates people. As it is Arizona, Hawaii, Puerto Rico, Guam, the Virgina Islands, and America Samoa do not participate in this practice.
Post Public Comments
Public Comments (73,002)
2 days ago
Sean M. from Riverview, FL writes:
I would like Florida to opt out of Daylight Savings time. I feel like I sign one of these every year.
2 days ago
Nicholas L. from Joplin, MO signed.
Dec 13th, 2017
Oliver G. from Altadena, CA writes:
I feel like I am taking crazy pills. End this archaic******please.
Dec 13th, 2017
Someone from Biddeford, ME writes:
Yes please end this craziness
Dec 13th, 2017
Someone from Lexington, NC writes:
I HAVE COMMENTED BEFORE THAT DST SHOULD HAVE ENDED YEARS AGO, BUT AS SLOW AS THIS GOVERNMENT IS, I KNOW THEY WILL BE REMINDED OVER AND OVER.
Dec 12th, 2017
Someone from Huffman, TX writes:
Dec 12th, 2017
Christy H. from Pearl, MS writes:
End time change! We have commercial agriculture and electricity, so we no longer have a need for Daylight Savings Time! End time change in the spring, so we will have more daylight!
Dec 12th, 2017
Vanessa S. from Florence, SC writes:
If we were still heavily involved in Agriculture, time change would make sense, but we are not, and convincing a child to go to bed an hour early is an impossibility.
Dec 12th, 2017
Someone from Ogden, UT writes:
I'm all for ending time change I believe if it was day light longer it would be better for every age group. Please end the time changed it is affecting my health
Dec 12th, 2017
Someone from Waukesha, WI writes:
I would like congress to end daylight savings time NOW.—Please end a system that only adds to my health issues as I am forced to pay for medication that is not covered on my insurance and I am suffering from seasonal disorder that is worsened in the Autumn as we " fall back" and now it it pitch black just after 4pm and I'm not even home from work YET....leave the Central time zone permanently on daylight savings time so I can see daylight for more than just my morning commute for 6 months of the year. Thank You in advance.