END DAYLIGHT SAVINGS TIME
Messages Sent So Far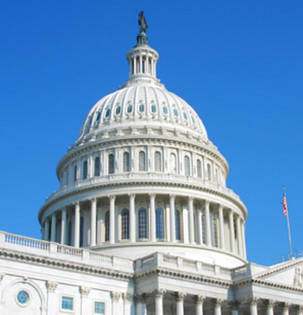 Please stop the messing with our schedules. It's an antiquated practice that only aggravates people. As it is Arizona, Hawaii, Puerto Rico, Guam, the Virgina Islands, and America Samoa do not participate in this practice.
Post Public Comments
Public Comments (69,383)
Apr 24th at 12:40 am
Justin R. from Saint Henry, OH signed.
1 day ago
Gary W. from Carmichael, CA writes:
I'm sixty-nine years of age and in my life I may not have met many people however, every one I have met is opposes to DST. I reside in California and even though I am retired it is still the most ridiculous and annoying part of my life. It messes with my sleep and every other facet of life. End it!
1 day ago
Someone from Largo, FL signed.
2 days ago
Someone from Magnolia, TX writes:
In my opinion DST has outgrown its' usefulness and should be left up to the states' discretion.
2 days ago
Someone from Belleview, FL writes:
I despise DST! No one needs daylight at 9pm when the majority of people need it dark to sleep. Not to mention the cost to run the AC that late during the summer. Sleep deprivation is real! Please abolish this archaic practice!
2 days ago
Michael C. from Sherman Oaks, CA writes:
Daylight savings time doesn't save energy, but causes more to be used, is bad for people's health, causes daylight to extend to late hours of the night, and messes up TV schedules!
2 days ago
Wifredo F. from Hollywood, FL writes:
As a Vascular Interventional Radiologist, we are trained in medical school the physiology of circadian rhythm and how minor disruptions (sleep cycle, cortisol, sunlight stimulation, etc.) can adversely affect our patient surgical outcomes. We also have clinic data that demonstrates increased Stroke and Heart Attacks surrounding the "Spring Forward" time period as a stress simulator to the sympathetic system. "Three things cannot hidden for long: the sun, the moon, and the truth(*)" (*)science data on adverse effects on disrupting the circadian rhythm
Apr 21st, 2017
Ryan W. from Burbank, CA signed.
Apr 20th, 2017
Daniel Graves G. from Santa Rosa, TX writes:
It is a senseless and disruptive act. It accomplishes nothing and in fact, cuses problems.
Apr 20th, 2017
Ian W. from Phillipsburg, NJ writes:
Please stop DST. I can't stand having the sun out until almost nine at night. It screws up my children's sleep schedule, and mine.