Stop the Epipen Price Gouging
Messages Sent So Far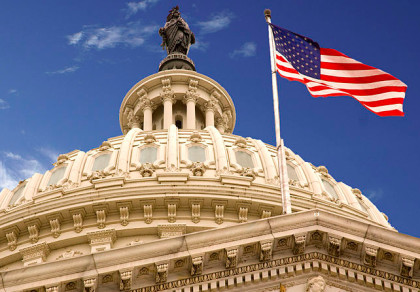 We ask that there be an investigation and regulation into the 420% (adjusted for inflation!) increase in the price of Epipens since 2004.

Millions of people with severe allergies carry EpiPens to reverse life-threatening allergic reactions.

With this oppressive price increase, many EMT's and families are turning to manual syringes as a cheaper alternative, though doctors and patient advocates warn that it?s more complicated to get the correct dose of epinephrine and it administer safely with a syringe. Some families will be forced to hang on to expired Epipens, or worse, go without entirely.

There is no discernible reason for the increase other than Mylan's desire to use their monopoly to exploit the need for this life-saving medication for exorbitant profit.

Thank you.
Post Public Comments
Public Comments (95,849)
1 day ago
Susanna P. from Stillwater, MN writes:
We complain about the high cost of healthcare while our government looks the other way at unconscionable price-gouging by the pharmaceutical industry. People are already dying because they cannot afford their medicine -- and this is happening right here in the richest country in the world. How can we allow these soulless creatures to continue to put profit ahead of people?
2 days ago
Aaron D. from Wilmington, NC signed.
2 days ago
Jennifer N. from Lake Mary, FL signed.
Apr 26th, 2017
Terry R. from columbus, OH signed.
Apr 21st, 2017
Gail L. from Salinas, CA writes:
I am on Medicare, a widow and have humana-walmart prescription plan because I don't have a major illness nor use tier 3 drugs. An epi-pen is now a tier 3 "drug."!!! There is a $500 deductible plus the epi pen costs $348 even without the deductible!! I am being penalized for being healthy!!! My doctor has to ask humana's "review panel" if I can be moved to tier 2 on this drug because I will never satisfy a deductible because I am not on tier 3 drugs. I have to get sick to even qualify for the deductible! I am allergic to shellfish, ciprofloxin and raspberries which cause me to need an epinephrine shot asap or my throat closes up and I can die. My 8 year old granddaughter is allergic to penicillin and needs this drug in emergencies. My son is 36 and is allergic to a form of penicillin. My 55 year old sister is allergic to penicillin and my daughter is allergic to a form of tetanus. I am working but barely make it each month and will be fully retired in one year. the EpiPen used to be $48 for two now it is at a minimum $348 + my $500 deductible because I don't use tier 3 prescription drugs. I am outraged for all the taxpayers in this country who expect more and not to be raped daily by the pharmaceutical companies. Every other major country in the world doesn't have this worry. It is not a free capitalist society when the middle class who are supporting it can't even get the medicines or medical care to cure themselves. I am outraged-outraged for the children whose parents can't afford it and for the seniors and our poor kids in their 30's and 40's trying to make ends meet. I will be happy to protest and call the media to air my complaint this week!!!
Apr 20th, 2017
Andrew W. from Huntersville, NC writes:
https://jonrappoport.wordpress.com/2017/04/19/shut-down-the-fda-start-over/ Veterans of the Armed Forces, take note: Kavanagh remarked that the drug pyridostigmine, given to US troops to prevent the later effects of nerve gas, "actually increased the lethality" of certain nerve agents. Kavanagh recalled being given records of safety data on a drug—and then his bosses told him which sections not to read. Obviously, they knew the drug was dangerous and they knew exactly where, in the reports, that fact would be revealed. The guillotine should be imported just for all the vile traitors at the FDA
Apr 20th, 2017
Andrew W. from Huntersville, NC writes:
https://jonrappoport.wordpress.com/2017/04/19/shut-down-the-fda-start-over/ "Seife and his students probed the work of the FDA, the federal agency tasked with approving medical drugs for public use. Sharav: "FDA documents obtained under the Freedom of Information Act, revealed that the FDA has been concealing from the medical community and the public serious research misconduct; including fraud, deception, avoidable risks for human subjects — even deaths — that occurred in clinical trials [of medical drugs]."
Apr 19th, 2017
Skye B. from Philadelphia, PA signed.
Apr 19th, 2017
Skye B. from Philadelphia, PA signed.
Apr 19th, 2017
Skye B. from Philadelphia, PA signed.