Stop the Epipen Price Gouging
Messages Sent So Far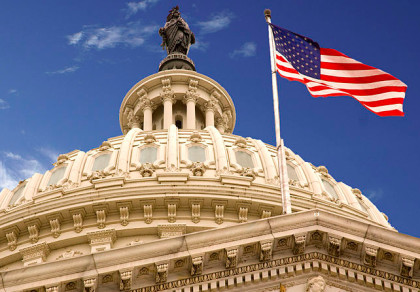 We ask that there be an investigation and regulation into the 420% (adjusted for inflation!) increase in the price of Epipens since 2004.

Millions of people with severe allergies carry EpiPens to reverse life-threatening allergic reactions.

With this oppressive price increase, many EMT's and families are turning to manual syringes as a cheaper alternative, though doctors and patient advocates warn that it?s more complicated to get the correct dose of epinephrine and it administer safely with a syringe. Some families will be forced to hang on to expired Epipens, or worse, go without entirely.

There is no discernible reason for the increase other than Mylan's desire to use their monopoly to exploit the need for this life-saving medication for exorbitant profit.

Thank you.
Post Public Comments
Public Comments (95,917)
Nov 15th, 2017
Browning S. from Grand Prairie, TX writes:
I am High school teacher and coach and my insurance does not cover epipens at all. My 4 year old daughter requires an epipen for fire ant bites which are a very considerable problem in Texas especially since we live close to water. If she has a reaction, she needs an epipen immediately. Epipens cost $700 plus for us and I already work fulltime plus 2 part time jobs. I have to pick up extra work in order to pay for more epipens when she needs them. Many of my students and players also require epipens. The pharmaceutical companies have put a tremendous financial burden on the lower and middle class families because of their price gouging. Something needs to be Done!
Nov 9th, 2017
Brandon S. from Emporia, KS signed.
Nov 3rd, 2017
Todd K. from Mandan, ND signed.
Oct 30th, 2017
Someone from Sebring, FL writes:
Please honor this request, lives depend on it.
Oct 21st, 2017
Chris K. from Derby, KS writes:
Please cease medicinal greed.
Oct 21st, 2017
linda w. from Peoria, IL signed.
Oct 16th, 2017
Tyler B. from Indiantown, FL signed.
Oct 14th, 2017
Someone from Pitman, NJ signed.
Oct 3rd, 2017
UNITED P. from Los Angeles, CA writes:
Buy Pain killers ,weight loss pills,anxiety/depression meds call or text (602) 730-2457
Sep 29th, 2017
Jessica H. from Oakland, CA signed.