Syrian Refugees
Messages Sent So Far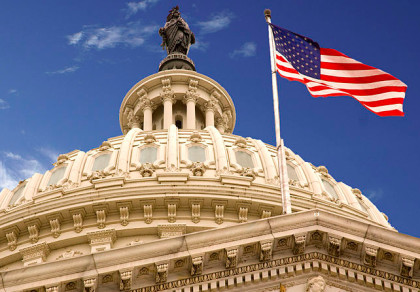 We the People demand that Congress STOP President Obama from allowing Syrian refugees from coming to America. Many of the ones he wants to allow into our country will be those that are desperately poor. These are the same people or many of the same who danced in the street celebrating 9/11, the same people who hate us. We have our share of problems within the USA and sure do not need anymore. Congress must take action before America ends up like Europe with their refugee problems. Bottom line we cannot afford to take these refugees in.
Post Public Comments
Public Comments (31,540)
1 day ago
Someone from FORT WAYNE, IN writes:
Jul 13th, 2017
Hennadiy B. from Carol Stream, IL writes:
Stop 3rd world immigration!!!!
Jul 10th, 2017
Amanda d. from lincoln park, MI writes:
America is diversified enough. We don't need to take in anymore refugees we need to focus on the millions of Americans that need help. America First!!
Jul 6th, 2017
Andrew W. from Huntersville, NC writes:
Impeach Obama Impeach Obama Impeach Obama Impeach Obama Something's up all the Impeach Obama Petitions have been removed Impeach Obama Impeach Obama Impeach Obama Impeach Obama
Jul 4th, 2017
Someone from Dpo, AE writes:
It's time for America to give Kim Jong-un an Osama bin Laden assassination. KILL this murder loving lunatic before he kills us. We don't have time to discuss it in Congress, just do it or die wishing we had. Send in the SEALS.
Jul 3rd, 2017
Andrew W. from Huntersville, NC writes:
Jul 1st, 2017
Sonya G. from Social Circle, GA writes:
Last night was unreal on a Senators' Intelligence Committee when black dart from nowhere in seconds had more than any or could it be less than anyone ever knew. That was it after in the back of the house more and more came in but only to confuse us like dew on morning grass has been here longer than ever equal. Even if it were DIRECTED ENERGY WEAPONS this way before NO ONE can see what's coming to pass. Get it now or else sick and tired of these nasty, gay mafia days are ending soon. It's more like a black candel or it could be even greater than anyone but we have to start before the end or what's the since the Tumor on my left Ovary because three times the amount we had before it evaperated. Some feel this is correct complaint against Harry Reid (D., Nev.) Chairwoman Barbara Boxer (D., Calif.) Andrew W. and lots and lots can do even worse. Get it together before Drones "'CHEMTRAILS' WEAPONS SYSTEM spying on you Senator Feinstein. If you think for a minute FBI COINTELPRO'S can tell then it must be TRUE If it's on the Internet. Let's make it CLEAR even if no one can see before something else can come around. For me can be tight or oven very loose so Start Now or it WILL BE LOST FORVER. Please read more by copy and paste below us. Radiation melting brain must go now. LAST CHANCE!!!! IMPALE HARRY REID WITH OBAMA!!!
Jun 30th, 2017
Someone from Boise, ID writes:
Stop the Invasion of Islam. Do you want your family to be subjects of a Islam country. Just look at what's happening in the Middle East. Foolish are those that think Muslims are peaceful
Jun 26th, 2017
Tony A. from Austin, TX signed.
Jun 26th, 2017
Andrew W. from Huntersville, NC writes:
To be clear, the dam idiot troll that posted "Obama signed the wrong petition" using my name can kiss my Sweet Ass!!!!!!