Syrian Refugees
Messages Sent So Far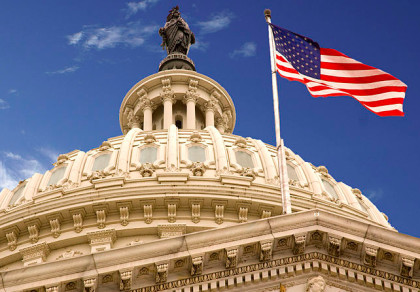 We the People demand that Congress STOP President Obama from allowing Syrian refugees from coming to America. Many of the ones he wants to allow into our country will be those that are desperately poor. These are the same people or many of the same who danced in the street celebrating 9/11, the same people who hate us. We have our share of problems within the USA and sure do not need anymore. Congress must take action before America ends up like Europe with their refugee problems. Bottom line we cannot afford to take these refugees in.
Post Public Comments
Public Comments (31,532)
11 hours ago
Tony A. from Austin, TX signed.
Jun 26th at 1:48 pm
Andrew W. from Huntersville, NC writes:
To be clear, the dam idiot troll that posted "Obama signed the wrong petition" using my name can kiss my Sweet Ass!!!!!!
1 day ago
Andrew W. from Huntersville, NC writes:
Here we go again, some dam idiot troll disrupts the board under my name, meanwhile America is attacked by Muslims https://creepingsharia.wordpress.com/2017/03/30/muslim-attacks-woman-and-officer/ https://creepingsharia.wordpress.com/2017/06/24/violent-muslim-deported/ "Khalid Sulaiman Bilal, 24, was arrested on March 25, accused of threatening people in a Muncie, Indiana, Goodwill store. Police said Bilal was "forcibly" trying to convert shoppers to Islam, Fox 59 reported. Bilal, charged with 15 crimes, reportedly threatened shoppers, resisted arrest, attacked police, and choked a store clerk, the Muncie Star Press reported. In March, Fox 59 described the incident vividly: Bilal allegedly entered the store and began forcefully trying to convert people to Islam while claiming to be the Prophet Muhammad and trying to place his hands on them. He struck and strangled an employee and told her he would kill her if she didn't convert to Islam. He attacked responding officers, breaking one of the officer's hands and repeatedly kicking the other. During the scuffle, Bilal yelled "Allahu Akbar," a phrase meaning "God is greater" and commonly used by Islamic radicals before a violent attack, according to an affidavit filed by Homeland Security." So this muslim bastard attacked and threatened Goodwill employees and BROKE a police officers hands, all DHS did was deport the bastard on American taxpayer money. To the stinking coward Troll who is imitating my name, you phucking numb nuts idiot, keep disrupting this board and help the conspiracy to turn the US into a dam caliphate you loser sh!t
Jun 23rd, 2017
Someone from Fort Wayne, IN writes:
Jun 23rd, 2017
Andrew W. from Huntersville, NC writes:
No problem Dale B. Here is a picture of my Butt. I got a blood blister a year ago from a bike and it never went away, other than that you can judge for yourself, enjoy. http://i.imgur.com/HFgLb.jpg
Jun 23rd, 2017
Dale B. from Kennesaw, GA writes:
Hey Andrew can you post a link of your butt?, you've risen my curiosity. While I'm here "No More Syrian Refugees."
Jun 23rd, 2017
Andrew W. from Huntersville, NC writes:
My partner Albert just sent me this text... Obama and his family arrived Friday on the resort island of Bali to begin a vacation in Indonesia, where he lived for several years as a child, officials said. By the way, I love your butt too. Can't wait to see U tomorrow
Jun 23rd, 2017
Andrew W. from Huntersville, NC writes:
http://www.theamericanmirror.com/malik-obama-shares-photo-brother-baracks-kenya-certificate-birth/ Malik Obama, Barack Obama's half-brother, tweeted image of what appears to be Barack's birth certificate. Except it's not from Hawaii, but rather Kenya. PS: I love my butt
Jun 22nd, 2017
Andrew W. from Huntersville, NC writes:
https://www.liveleak.com/view?i=245_1331682152 Former Hawaii elections clerk Tim Adams has now signed an affidavit swearing he was told by his supervisors in Hawaii that no long-form, hospital-generated birth certificate existed for Barack Obama Jr. in Hawaii and that neither Queens Medical Center nor Kapi'olani Medical Center in Honolulu had any record of Obama having been born in their medical facilities. Adams was employed at the City and County of Honolulu Elections Division from May 2008 through September 2008.
Jun 21st, 2017
Andrew W. from Huntersville, NC writes:
Obama signed the wrong petition, we want NO Refugees, NOT More Refugees. He may be good with speeches (lying) but he can't read. Keep the Refugees OUT... I'm not one to brag but honestly I must have an awesome looking butt. Whether it be guys or girls, most every time I turn to leave after speaking with them I usually hear them mumble, "What an Ass". when you're hot you're hot.