NATIONAL REGISTRY FOR ANIMAL ABUSERS
Messages Sent So Far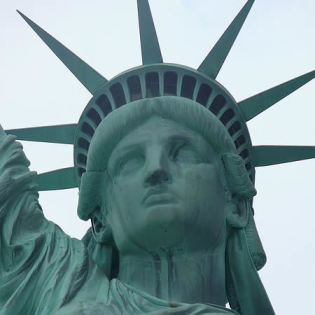 It is of the utmost priority that each State keep and maintain a registry of all animal abusers. These abusers have been linked to serial killing, domestic violence as well as drug related issues and so forth. This kind of crime breeds other crimes and must be stopped. If we have a national registry of these criminals, we would be able to keep them from ever adopting an animal again, we would be able to look at them first when searching for a serial killer, we would be able to protect those who are victims of domestic violence. It's a new day and our animals need our voice. Please, President Trump, get involved in animal rights and make this happen.

Please support this petition.

Thank you and God Bless you from all of us who care about our animals.
Post Public Comments
Public Comments (56,682)
Dec 12th, 2017
Tonya G. from El Cajon, CA writes:
Stop animal , abusers , animal cruelty and beasteality and dog meat trades world wide . Place stricter punishment on abusers .
Dec 3rd, 2017
UNITED P. from Los Angeles, CA writes:
Text..(602) 730 2457 for Xanax ,Oxycodone ,Percocet,Ambien,Subutex,valium,Actavis,Nembutal, etc
Nov 23rd, 2017
Donna H. from Crystal River, FL signed.
Nov 19th, 2017
Sam F. from Vista, CA writes:
Stop the abusers NOW! Register them! Prosecute them! Forbid them from owning any animal
Nov 19th, 2017
Bridgette R. from Miami, FL signed.
Nov 19th, 2017
Alina P. from Hollywood, FL signed.
Nov 18th, 2017
Debra G. from Stephenville, TX writes:
As a rescuer and transporter, I beg you, please register these people! They don't deserve to have an animal and are future human abusers.
Nov 12th, 2017
Danielle L. from Fort Lauderdale, FL writes:
A Registry for animal abusers is necessary in order to be able to identify those abusers when they try to adopt or shop for an animal as well as inform people if there is an animal abuser who lives close by in order to protect these dogs from harm. Animal abusers not only abuse, torture or murder animals they act out on humans and therefore this animal abuse must be stopped. It's out of control and not one day goes by you hear another dog was mutilated or starved tied to a rope, stabbed or acid thrown on them including having their limbs cut off, etc. it's brutal to say the least and out of control. These animal abusers come in many levels of abuse from total neglect starving their pets to abandoning them in the streets and then there's the psychopaths that torture animals by burning them, dismembering them alive, stabbing them, throwing acid on them and it goes on and on day after day, year after year. These mentally unstable people are a threat to society threatening to our safety. It's a known fact these abusers not only leach out st animals but move on to abusing people as well and it must stop now. Therefore, it is urgent and efficacious that a animal abuse registry be put in place. It is a control factor that will facilitate reducing crimes on animals and yes humans. Please enforce an Animal Abuse Registry now. Thank you
Nov 8th, 2017
Someone from Orange, CA signed.
Nov 7th, 2017
Denise H. from Kissimmee, FL signed.