NATIONAL REGISTRY FOR ANIMAL ABUSERS
Messages Sent So Far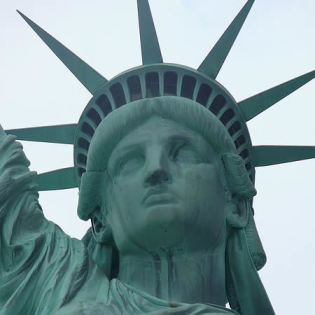 It is of the utmost priority that each State keep and maintain a registry of all animal abusers. These abusers have been linked to serial killing, domestic violence as well as drug related issues and so forth. This kind of crime breeds other crimes and must be stopped. If we have a national registry of these criminals, we would be able to keep them from ever adopting an animal again, we would be able to look at them first when searching for a serial killer, we would be able to protect those who are victims of domestic violence. It's a new day and our animals need our voice. Please, President Trump, get involved in animal rights and make this happen.

Please support this petition.

Thank you and God Bless you from all of us who care about our animals.
Post Public Comments
Public Comments (56,608)
10 hours ago
UNITED P. from Los Angeles, CA writes:
BUY XANAX,MDMA,OXYCODONE,ROXICODONE,ACTAVIS,HEROIN,PERCOCET,AMBIEN etc WE HAVE VARIETIES OF ANXIETY RELIEF MEDS, PAINKILLERS AND COUGH SYRUP ( CONTACT US FOR ANY MEDICINE YOU WANT ). TEXT (602) 730-2457
1 day ago
Tyler B. from Indiantown, FL signed.
1 day ago
Someone from Buffalo, NY signed.
Oct 14th, 2017
Danielle S. from Colorado Springs, CO signed.
Oct 7th, 2017
Norma R. from Orlando, FL signed.
Oct 3rd, 2017
UNITED P. from Los Angeles, CA writes:
Buy Pain killers ,weight loss pills,anxiety/depression meds call or text (602) 730-2457
Sep 22nd, 2017
Donna R. from Haltom City, TX writes:
Animal Abusers first start hurting animals before moving onto people.
Sep 21st, 2017
Jason S. from Lebanon, PA signed.
Sep 21st, 2017
Melanie E. from Huntsville, AL signed.
Sep 19th, 2017
Tina C. from Yorba Linda, CA writes:
The animals deserve better than getting an owner that we already KNOW has previously abused!! We are their Voice as they do not have one. We owe the innocent this much.