NATIONAL REGISTRY FOR ANIMAL ABUSERS
Messages Sent So Far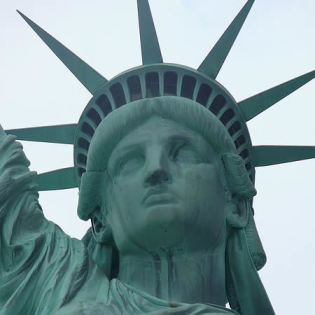 It is of the utmost priority that each State keep and maintain a registry of all animal abusers. These abusers have been linked to serial killing, domestic violence as well as drug related issues and so forth. This kind of crime breeds other crimes and must be stopped. If we have a national registry of these criminals, we would be able to keep them from ever adopting an animal again, we would be able to look at them first when searching for a serial killer, we would be able to protect those who are victims of domestic violence. It's a new day and our animals need our voice. Please, President Trump, get involved in animal rights and make this happen.
Please support this petition.
Thank you and God Bless you
from all of us who care about our animals
Post Public Comments
Public Comments (56,506)
9 hours ago
Michelle G. from Barrington, IL writes:
Animal abusers should never be allowed to own animals , care for animals or live in a home with animals. They should also be required to pay for all medical treatment and rehab for animals that they injured.
Jun 27th at 1:49 am
Judy G. from Glendale, CA writes:
I know a lot about this subject, it's important for public safety. Animal abusers almost always escalate.
Jun 20th, 2017
SHERRI S. from Austin, TX writes:
The link between animal abuse and abuse towards humans is too great to ignore. We must do something!
Jun 17th, 2017
Shannon P. from Bennett, CO writes:
Yes absolutly this needs to become a law. I have saved so many animals from horses to cats from abusive homes as well as been a victum of domestic violence myself. I 100% stand behind this registry. I have been the person people call to rescue animals in bad situations.
Jun 13th, 2017
Romeo S. from Fremont, CA writes:
Yes, I stand behind this petition to protect the animals from these kinds of people committing awful crimes against the helpless animals.
Jun 12th, 2017
Nikolay M. from Brighton, MA writes:
Animal abusers are criminals and pose a serious threat to people.
Jun 11th, 2017
jullie p. from Rio Vista, CA signed.
Jun 11th, 2017
jullie p. from Rio Vista, CA signed.
Jun 11th, 2017
Angie V. from Fremont, CA writes:
YES, absolutely I am for this Abusers Registry... I am a very big animal lover, they deserve our voice, respect, protection, and vote. Our precious pets Do Not deserve to be abused, hurt, nor suffering of any kind. Think about all the dogs that give there lives in war, helping police on the line, not to mention how valuable they are in search & rescue missions, we should honor them not over look them. PLEASE, pass this bill, make it a law. They are our friends, companions, and defenders, they are faithful and true, to the last beat of their Hearts. "They are Precious Pets"
Jun 9th, 2017
N.Z. G. from Beverly Hills, CA signed.