NATIONAL REGISTRY FOR ANIMAL ABUSERS
Messages Sent So Far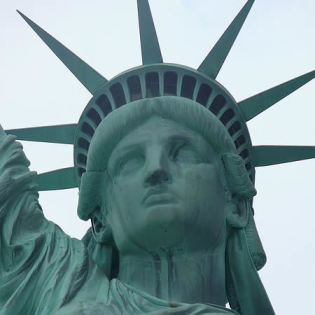 It is of the utmost priority that each State keep and maintain a registry of all animal abusers. These abusers have been linked to serial killing, domestic violence as well as drug related issues and so forth. This kind of crime breeds other crimes and must be stopped. If we have a national registry of these criminals, we would be able to keep them from ever adopting an animal again, we would be able to look at them first when searching for a serial killer, we would be able to protect those who are victims of domestic violence. It's a new day and our animals need our voice. Please, President Trump, get involved in animal rights and make this happen.
Please support this petition.
Thank you and God Bless you
from all of us who care about our animals
Post Public Comments
Public Comments (56,483)
May 22nd, 2017
Someone from Bushkill, PA signed.
May 15th, 2017
Christine H. from Lawrence, KS writes:
Animals are the voiceless ones in our society that need protecting the most. Anyone can adopt, buy, get for free, innocent animals that can, in turn, be abused and there is little to no repercussions. THIS NEEDS TO STOP. Animal abusers are evil and need to be held accountable. NATIONAL REGISTRY NOW!
May 15th, 2017
Scott S. from Springfield, IL signed.
May 8th, 2017
Anita A. from Chicago, IL writes:
May 5th, 2017
Karen S. from Arlington, TX writes:
Proven that animal abusers take it to the next level on humans. A registry is a must! Long overdue with stopping this sort of crime and unsolved others.
May 4th, 2017
Jennifer N. from Lake Mary, FL signed.
Apr 30th, 2017
christina a. from Springfield, OR writes:
This is a win/win for mankind and animals. 88% chance of domestic violence or child abuse by those who abuse animals
Apr 30th, 2017
carol v. from Dallas, TX signed.
Apr 30th, 2017
Someone from Dallas, TX signed.
Apr 29th, 2017
Mary C. from Los Angeles, CA writes:
Anyone who abuses animals is dangerous to humans as well. Please stiffen sentences for offenders.