Parental Bereavement Leave (The Farley-Kluger Initiative to Amend the FMLA)
Messages Sent So Far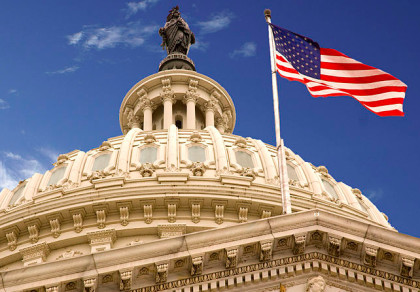 I, the undersigned, support the need for a Parental Bereavement Leave Act as a way of extending coverage and existing benefits allowed by FMLA to employees that have experienced the death of a child.

It is my strong opinion that the death of a child is one of the worst experiences that anyone can endure. I find it unacceptable that the death of a child is not included as a protected reason to qualify for the benefits that are set forth in the Family Medical Leave Act of 1993.

As your constituent, I encourage you to give this issue serious consideration and support The Sarah Grace-Farley-Kluger Act/ The Parental Bereavement Act of 2017 in the House and/or Senate to make the necessary modification to the Family Medical Leave Act of 1993. Since the existing FMLA defines a child as anyone under the age of 18, verbiage should be added to allow bereaved parents to qualify for these benefits.

I support Kelly Farley and Barry Kluger in their efforts to make these necessary changes and allow the time needed to begin the healing process.

The Farley-Kluger Initiative is proud to have the support of such organizations as the Polly Klaas Foundation, the National Association of Social Workers, American Counseling Association, the Elisabeth-Kubler Ross Foundation, Employee Assistance Professionals Association (EAPA), First Candle, The Grief Recovery Institute Educational Foundation, Parents of Murdered Children (POMC), The MISS Foundation, Share Pregnancy and Infant Loss Support, Inc., The JED Foundation, Blue Star Families, Gold Star Mothers and Fathers, The Sarah Grace Foundation for Children with Cancer, The Children's Bereavement Center of Miami, National Students of AMF, American Academy of Grief Counseling, National Alliance for Grieving Children, Red Means Stop Traffic Safety Alliance and The American Institute for Health Care Professionals, to name a few.
Post Public Comments
Public Comments (49,348)
1 hour ago
Shana S. from Salida, CA writes:
I cannot even imagine expecting parents to be able to return to work or worry about losing jobs after suffering the loss of a child.
2 hours ago
Michelle S. from Anderson, IN signed.
3 hours ago
Kim R. from Los Angeles, CA writes:
In honor of our son Lyon. I was unable to use FMLA as our son died before I was able to claim it. This small gesture would help parents heal after the devastating loss of a child.
12 hours ago
Cheryl R. from Twain Harte, CA signed.
Jun 27th at 1:13 am
Someone from Kaysville, UT writes:
I lost my job because I lost my daughter. I was in a dazed fog for the first 6 months, and shouldn't have even been driving, let alone working. This event paralyzes a parent.
Jun 26th at 10:52 pm
Vicki Z. from Park Forest, IL writes:
I cannot even imagine losing a child then having to go back to work so quickly while still going through the grieving process.
Jun 26th at 10:36 pm
Someone from Washington, IN signed.
Jun 26th at 9:27 pm
shelley b. from Jacksonville, FL writes:
S. Baynton Jacksonville fl
Jun 26th at 9:21 pm
Michelle C. from New Albany, IN signed.
Jun 26th at 4:39 pm
Kelly N. from Las Vegas, NV signed.