Parental Bereavement Leave (The Farley-Kluger Initiative to Amend the FMLA)
Messages Sent So Far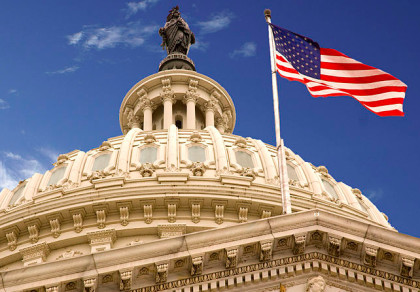 I, the undersigned, support the need for a Parental Bereavement Leave Act as a way of extending coverage and existing benefits allowed by FMLA to employees that have experienced the death of a child.

It is my strong opinion that the death of a child is one of the worst experiences that anyone can endure. I find it unacceptable that the death of a child is not included as a protected reason to qualify for the benefits that are set forth in the Family Medical Leave Act of 1993.

As your constituent, I encourage you to give this issue serious consideration and support The Sarah Grace-Farley-Kluger Act/ The Parental Bereavement Act of 2017 in the House and/or Senate to make the necessary modification to the Family Medical Leave Act of 1993. Since the existing FMLA defines a child as anyone under the age of 18, verbiage should be added to allow bereaved parents to qualify for these benefits.

I support Kelly Farley and Barry Kluger in their efforts to make these necessary changes and allow the time needed to begin the healing process.

The Farley-Kluger Initiative is proud to have the support of such organizations as the Polly Klaas Foundation, the National Association of Social Workers, American Counseling Association, the Elisabeth-Kubler Ross Foundation, Employee Assistance Professionals Association (EAPA), First Candle, The Grief Recovery Institute Educational Foundation, Parents of Murdered Children (POMC), The MISS Foundation, Share Pregnancy and Infant Loss Support, Inc., The JED Foundation, Blue Star Families, Gold Star Mothers and Fathers, The Sarah Grace Foundation for Children with Cancer, The Children's Bereavement Center of Miami, National Students of AMF, American Academy of Grief Counseling, National Alliance for Grieving Children, Red Means Stop Traffic Safety Alliance and The American Institute for Health Care Professionals, to name a few.
Post Public Comments
Public Comments (50,253)
just now
Someone from Cranberry Twp, PA signed.
10 minutes ago
Amber G. from Valencia, PA signed.
1 hour ago
Jill N. from Hollsopple, PA writes:
I wasn't working after my son passed unexpectedly of a brain tumor at 21 months, but I know I could never have forced myself right back to work.
1 hour ago
Yasa P. from Crescent, PA signed.
Jul 24th at 7:09 pm
Jennifer L. from South Fork, PA signed.
Jul 24th at 7:08 pm
Jennifer L. from South Fork, PA signed.
Jul 24th at 5:49 pm
June D. from Clarkston, MI signed.
Jul 24th at 3:03 pm
Someone from Pittsburgh, PA signed.
Jul 24th at 2:59 pm
Timothy B. from Williamsport, PA writes:
For Toby Stern and family
Jul 24th at 12:25 pm
Someone from Crownsville, MD signed.