Urge the CDC to take action against surging unexplained disease
Messages Sent So Far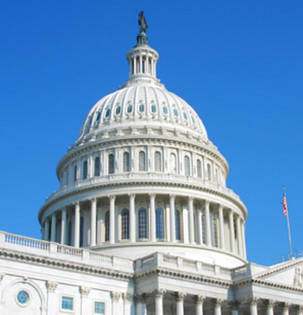 Thousands of people around the world, and the numbers continue to grow, are complaining of symptoms which include: crawling sensation, severe itching, stinging bites, skin sores and pimple-like bite marks. We continue to visit doctors and spend our money on senseless remedies, in a desperate attempt to put an end to our suffering. Many believe is microscopic mites, others believe is Morgellons...but in the end, none of us know with certainty what is the cause of this horrible affliction We need Congress help urge the CDC to look closely and seriously into this mysterious disease that is plaguing and ruining the lives of thousands of people around the world. Urge the DEP investigate the pests responsible for this infestation. Please take our plead seriously and help us !
Public Comments
Oct 26th, 2017
Someone from Houston, TX writes:
For those of you who are too sick or compromised to go all over the internet, I read Marie's website and she says the repellent is "Lemon Eucalyptus" (LE), sold at Whole Foods. She dilutes one part of that in 10 parts water and uses it as a spray on herself and I guess all items of interest. Shake well before spraying. I went to 3 different Whole Foods but did not find this product. Instead, I bought eucalyptus and lemon essential oils and will experiment with them. I mixed them with the alcohol I spray in my bed every night, but still got crawled and drilled on. How much sugar I consume during the day seems to be the factor that determines my ability to sleep. Also, rubbing some antifungal lotion like Home Health brand (at Whole Foods and Vitamin Shoppe) on trouble spots and dusting on food-grade diatomaceous earth while the lotion is still sticky helps a lot. And don't forget going over your sheets and furniture with the all-important lint rollers, and picking off any foreign-looking fuzzballs that the lint roller misses. None of these items is a solution, however. There is something about our chemistry that determines whether or not these things, whatever they are, are attracted to us as opposed to others. We need to find out what that is, and find a way to fix it internally.
Oct 26th, 2017
Someone from Hamilton, OH writes:
I'm old fashioned, so I'm going to say "we can send a man to the moon?" but we cannot get a vaccination for this? REALLY! I've been dealing with this for a month and a half. At first I thought it was head lice and treated it accordingly. I had notice getting bit on my legs @ night. So I google it. Bed bugs was that answer. So I my son came over (walked) and we treated it accordingly. (In our way.) We wrapped everything. Threw it all out, carpets, bed, sofa. Vacuumed, shop vac, swept, mopped, sprayed insecticide, bug bombed. I still had a recliner, I tried to sleep in it. 1 night ok 2nd night, biting is back. Recliner out too. I had a spare room w/ an old pull out bed, not used in years. So my dogs an I retreated to there. At this point in the story I want to cry because I was bit the 2nd night, maybe the first, as at that point I was to exhausted to know. I looked it up again. Asking something?? different this time and it came up because I googled 'invisible'. I slept in and wore permithine (misspell) for 20 hrs and poisoned myself. (THEY) would rather we fill land-fills full of our belongings, than try to help. We need help. A vaccine to STOP this from destroying our lives. I can't visit my family. I still have to go to the store, am I contaminating another family? Tomorrow I will be forced to euthanize my geriatric dog. She cannot take the obsessive itching, despite have Frontline on. I believe I may have these mites on me in places I do not care to say. I left my home of 32 years. I bathe in lice shampoo everyday in a separate, vacant room above my brothers house. He was kind enough and carefree to allow me over & he's single, so no one else is involved. I spray myself & surroundings constantly. I bag my clothes and even get undressed in a plastic bag. I will try to save at least one dog. I also have out door cats. I see them scratching lots, they have flea spot med on too. How on earth could this cruelty be accepted by any society?
Oct 26th, 2017
Someone from Bothell, WA writes:
To Gardner in Kansas. Yes, you probably are noticing the bites and especially the itching now that your medication is being reduced. For all we know, those bugs were also being a little less active, because of the medicine you use. Maybe they are more active now as a result of your medicine being reduced. We don't know. But it sounds logical to me. Are you still actually finding and seeing the bugs that bite you? It could be that the bugs are gone, but you have now contracted a skin bacterial infection, from what ever other pathogens these mites carry. I believe they can carry what ever a tick does and maybe more. We don't know. one thing that will help when you do go to a doctor is don't mention mites or any type of bug. They won't believe you. Instead talk about the possibility of a fungus. They will tend to believe that. The term delusional parasitosis was created back in the 1930s, after patients complaining of bugs under or on their skin. Sadly doctors are still getting away with that diagnosis. hopefully your doctor will give you an anti fungal and maybe antibiotics to help treat it. If it is partly a fungus, you should get some sort of positive response from the antifungal. It maybe all you need at this point. Hang in there.
Oct 23rd, 2017
Someone from Bismarck, ND writes:
I became infested with what I believe are bird mites after a nest was pulled from a vent above my bedroom window and left there along with bird poop on the ledge right by my open window. I have had to throw out most of my belongings due to them being infested and moved to another apartment. But I am still getting crawled on and bitten, so these things are living on me. I am so afraid of infesting my new place. Please take this seriously and put funding aside to study this as many people nationwide are affected by these mites.
Oct 22nd, 2017
Someone from Fargo, ND writes:
So, Marie, Why won't you tell us the name of your repellent?? We don't like to go to unknown websites, they may contain viruses, you know.
Oct 20th, 2017
Someone from Gardner, KS writes:
I have Lyme bacterial infection and now the CDC is lowering my opioid medication because of drug users so I have been suffering from these crawly, no see bugs. I am battling disease and now can't sleep. Do you think my being in pain from lack of pain meds is making me feel these mites more? I have never had such horrendous bug experience in my life until now. It's a nightmare, being bit and the sharp bite and feeling of them crawling in my nose, mouth and private parts. Please help.
Oct 19th, 2017
Someone from San Diego, CA signed.
Oct 18th, 2017
Allyson B. from Senatobia, MS writes:
Whether you believe us or not, ask yourselves this... If I am facing a lifetime maximum security sentence without the possibility of parole for a crime I didn't commit, yet all the evidence is stacked against me; would I want an attorney to defend me? Remember when The Golden Rule meant something?
Oct 17th, 2017
Gail S. from Heidenheimer, TX writes:
Ok thenWe i mean all of us are comimg there. maybe if we stand on your lawn u will help us because u all know what we have on us and want help. from Texas
Oct 17th, 2017
Gabi from Paducah, KY writes:
Steve M from Louisville you just gave me goosebumps!!! You are spot on!!! Everything you said hits so close to home! I have a video of one of the dust particles/fiber/hair moving on its own...the damn thing actually bent in half on its own..then I attempted to burn it with a lighter and it would NOT burn!! Showed it to people and they just shook their head and looked at me like I had lost my mind!! Wtf is wrong with people?!! Suicide rates and mental health disorders are going up and I can only imagine why. Why do we have to suffer?!! Is it the end of times?! I am so frustrated and sickened by this shit! It has to stop!!!!
Oct 14th, 2017
Janice B. from Dallas, TX writes:
This is proven by a lot of people that took the Valbezen, take Milk Thistle when you take this medicine. The Milk Thistle will help clean your liver and several people used it and never lost their hair.
Oct 14th, 2017
Someone from Glendale Heights, IL writes:
Pierces all purpose nu stock order on line Google it u can put this on ur open wounds and it will kill the mite on ur skin just rub in in circular motion also there is a valbezen protocol but u will lose ur hair and feel sick and u have to be on it for four months it's very drastic because there is no dr to help u u also have to stem walls ceilings and vacuM everyday and put roach proof in carpets and if u can afford get a pest control co to come spray with sterifab and fog every three days for a month quite costly if u don't have money put roach proof powder all over in car and home but don't let animals near it or don't put it anywhere near them I had to put down my dog who was three after he got sick from my battle remember lint rollers on clothes nu stock on skin even face and head and if ur willing because these mites go internal valbezine protocol look up on line about albendazole just get revelution and bravecto for pets don't give them anything else it will kill them I found out to late praying for everyone on this web sight and don't give up God willing there will eventually be a prognosis and hopefully a cure the poor children going to school with this there has to be a cure sooner then later also remember this is not ur fault these mites choose only certain people not everyone so that's why its not a huge outbreak but it's getting there so take heart don't spend a lot of money on things that don't work ammonia does kill them the dollar tree sudsy big fallen lemon jug works just as good as pesticide but u have to spray everyday baseboards and anywhere u see lint or webs on and walls take If u do take valbezine u better take vitamins xtra zinc and eat lots of fruit vegetables and fatty diet like peanut butter praying for everyone vets already know about this and they are horrified as well as they should be
Oct 14th, 2017
Someone from Missouri City, TX writes:
Oct 14th, 2017
Joe M. from Utica, NY writes:
I have never put much thought into this since I always thought it was just in my head. During the past 6 months to year it seems this problem has gotten worse or more noticeable. I have seen many different explanations on various websites. Nothing seems to make sense. This issue is way bigger than I could have ever imagined. This needs to be addressed. I have not even tried to combat this problem. With so many different assumptions as to what this is and what to do to combat this it seems impossible. Please help us.
Oct 13th, 2017
Steve M. from Louisville, KY writes:
Just know that Morgellons the "disease" is only the tip of the iceberg. This GMO or whatever it is is dust that attaches itself to every living and non living thing it comes into contact with and assimilates itself and then starts to grow. Carpet is the one thing that harbors the dust the most but I recently found insulation between my walls that is transforming into something that looks like a science fiction movie. These tiny hairs that are at the tips of carpet fibers, the insulation, all of the material such as clothing and bedding move with intelligence and show aggression. When you see it you will notice it's always reaching outwards. The throw pillows on your couch with the frayed ends. The comforter of quilt or rug you have to always trim the threads from for some reason It's in our food and water and and on every plant inside and outside of my house. There are so many aspects to this and the non-believers are focused on the disease side and the sick I don't think have opened their eyes to the full scope of this life-form that is altering the entire planet. I challenge ANYONE who dares to say this is a delusion or Lyme Disease crusade to take a cotton ball. Pull it apart to shred the fibers as thin as possible. Tape it up some place with no air movement so the the fine hairs are allowed to dangle. Move your fingers towards it slowly. You will see it come in to make contact out of curiosity. It may attach and try to get under your nails. It may release and move away and come back. It's not static. Shine your cell phone flashlight at it. Notice the dust that moves towards the cotton ball. Try this with some threads from your clothing. Something with color will show the iridescent bands that are created by the dust. Or just look for a nasty looking dangling dust monster hanging from your ceiling and slowly walk up to it shining your flashlight. That is the most visible way to see it if you want to become "aware". I think the dust uses gravity and stored energy for making movements. But having said all this******that most people tell me they don't want to know. The fact is that we need to get our heads wrapped around that this is not a disease but intelligent life whether natural or modified. Keep this in mind. Now that everyone is so happy that global warming was a hoax hasn't anyone at all been curios as to why there has not been a word from Al Gore or anyone trying to defend themselves? Global warming is real but natural but it wasn't the rising sea waters that have started the next Extinction Level Event. It is the the microbes thawing out at Blood Falls Antarctica that are floating along, getting picked up by storms, and dropped everywhere that is the cause. The shit's been there for over 51 million years at the bottom of the ocean. They knew about it. Genetically screwed with it. Weaponized it. And thought we would be ok as long as it stays down there.
Oct 13th, 2017
chad d. from birmingham, AL writes:
I do agree with the person who stated about he G.M. problem in this country and the whole world really, Monsanto is a monster along with the Bush idiots that back Monsanto Corp. And I'm not sure on the nano technology either, man kind is getting to smart for its own good, we're not gods and we weren't meant to be, it's the grand lie of satan, king of deceit and laws.. so saying that will the government listen and help?? I seriously don't think so... And the sad part is once G.M. organisms are introduced to the world there's no going back to natural organisms!!!
Oct 13th, 2017
Someone from Birmingham, AL writes:
This is the whole reason I've not went to a doctor yet, because I'd wind up in jail as soon as I got told I was delusional because I know exactly what is going on with my body.
Oct 13th, 2017
Someone from Fargo, ND writes:
As you now know, no one is going to help you, least of all our government or its medical system. However, there is daylight at the end of the tunnel. Without going into names and giving people ideas to take matters into their own hands, there is a cure. And, it's happening right now, like a miracle, in another branch of medicine. But, you have to start putting pressure on Congress, Pharmaceutical Companies, and our medical system. Tell them to wake up. It's here. You want out of this mess, forever. And, that's what this new drug can do, kill the Mites, forever. You may have to take it for several months to kill the eggs and the ones in your environment that will keep re-attacking you. But, it works. The mites don't even have to bite you. It kills them on your skin, by just being there. And it's there, now. Sorry for the secrecy but I know you understand. This is not a troll writing this. Trust me.
Oct 12th, 2017
Someone from Bothell, WA writes:
Derek, putting ur things in storage, will not kill them. I wouldn't count on it. I've read some post of people saying they can live up to a year. I believe it. I have read of many people that were able to over come this disease, then got it again just from reaching into a tub of clothing ( washed) that had been in storage. They said they felt them crawling up there arm instantly. U just can't take a chance with these buggers. With in days, their bodies were getting infested again. Their houses followed. Make sure ur water heater is cranked up high enough too. It helps. Wash small loads often. If ur washer doesn't get much water it ( most don't now, cuz environmental laws) u may want to do an extra rinse. This is WAR!
Oct 11th, 2017
Mandy T. from Evansville, IN writes:
Gail S God bless you!! I know how you feel as I have dealt with this for 2 yrs. I do know that ammonia kills them. I wash my clothes in ammonia. I just pour some in the washer when starting my load. Of course as you know you have to be careful with not mixing ammonia and bleach..I stopped using bleach..,just use the ammonia. Bleach just wasn't working!! Good luck to you and God bless us all!!
Oct 10th, 2017
Sandra M. from Acworth, GA writes:
This disease is the most horrible thing I've just about ever been through in my life. I've been to the Gulf War, cancer....on and on. I never thought in my life that a bug would take over my life. I have sores, bite marks, crawling skin & hair constantly. I think about them continuously and it really is a job in itself to try and rid them. I could not imagine if people didn't try and the disease of these bugs would grow to a magnitude unimaginable. Seriously, we need to rid our society of bed bugs and microscopic mites. This could turn into a major infestation in the US over a short period of years. Just think, a female bed bug alone can lay 500 eggs. And every one of the females from that 500 can lay another 500...etc. They live off of us, it has absolutely ruined my life. I just want to be normal again. Please, PLEASE do something. Everyone going through this and those to come (simply from a persons shoes walking in YOUR door). Imagine if this nightmare happened to you and you had the ability to investigate it, would you? I'm going through hell with this. It's terrible and it needs to be investigated. All we are asking is for help. If you decide to do nothing, then one day it just might happen to a few or more for that matter. So, why wait for the inevitable? This IS a MAJOR problem already to thousand of people, I'm sure. Do the right thing and investigate this problem.
Oct 9th, 2017
Tammy V. from Somerville, TN writes:
I believe that this is a direct result of the genetic modified organisms that have been released into nature. It is only going to get worse if we continue to pretend it's not a real problem and the people suffering from it are imaging things
Oct 9th, 2017
Derek C. from Austin, TX writes:
I am dealing with this, have had to throw away everything or put everything in storage. Many thousands of dollars lost. Please open a reporting site to track the spread of bird (dermanyssus gallinae) and rat mites.
Oct 8th, 2017
Nancy G. from Murfreesboro, TN signed.
Oct 5th, 2017
Jacqueline R. from Greeneville, TN signed.
Oct 4th, 2017
Rebecca T. from Grove, OK signed.
Oct 1st, 2017
Gail S. from Heidenheimer, TX signed.
Oct 1st, 2017
Gail S. from Heidenheimer, TX writes:
Does any body else have this in there food and i have cut all my hair off 4 times now and its in my s scalp can anyone advise me what to put in my hair I probably have a hundred sores all over my body head to toe God bless everyone is going through everything that I am. Can anyone tell me what to put in my clothes cuz when I wash them is still in there I am a diabetic take insulin 4 times a day.
Oct 1st, 2017
Gail S. from Heidenheimer, TX writes:
Does any body else have this in there food and i have cut all my hair off 4 times now and its in my s scalp can anyone advise me what to put in my hair I probably have a hundred sores all over my body head to toe God bless everyone is going through everything that I am. Can anyone tell me what to put in my clothes cuz when I wash them is still in there I am a diabetic take insulin 4 times a day.
Sep 30th, 2017
Someone from Snellville, GA signed.
Sep 30th, 2017
Rolleen J. from Indianapolis, IN writes:
I have been dealing with these mites going on seven months. I have been to a dermatologist and prescribed medicine to take and medicine to put on my skin. It only helped for a short time. I have lost sleep. I believe the dermatologist didn't believe I had mites. I took her some of them to show her. She ignored me. This has been a nightmare and I want to be rid of these. Please help us.
Sep 28th, 2017
Sheree H. from Canton, NC writes:
These mites or whatever they are have made people think I'm crazy as well as myself. I get so anxious and upset when night arrives that is when my trouble starts with these bugs insects parasites what ever they are. Terminex and orkin both said no bed bugs or fleas. But I can feel them while sitting on my couch lying in my bed. There is something very unusual and bad about this situation. Can't find help anywhere!!!!
Sep 28th, 2017
Gary B. from Knoxville, TN writes:
I notified the CDC, they claimed they won't have anything to do with my problem, told me to see a doctor. Me, I am alone in this fight, I live in a 1000 square foot home with 2 German Shepherds getting rid of them is not an option. My female doesn't seem to be effected but my male had lost a lot of hair, $300 at the vets and a weekly bath with a Sulphur lime mixture has brought some of the hair back and he seems to be on the road back to good healthy skin. I am also in a financial crisis in heavy credit card debt on a small pension and social security...fortunately I have permethrin 5%... I get paid tomorrow I will stock up on windex and listerine and spray bottles
Sep 27th, 2017
Someone from Joliet, IL signed.
Sep 27th, 2017
Someone from Los Angeles, CA writes:
Please help. I have been living with this infestation for 3 years now. Vector control, doctors all can't figure it out. I work with the public so I know I am spreading it. These bugs are visible in the sunlight, so I know I am not delusional or just allergic.
Sep 25th, 2017
Someone from Pomona, CA signed.
Sep 25th, 2017
Someone from Millville, NJ signed.
Sep 24th, 2017
Sheli B. from Zephyrhills, FL signed.
Sep 24th, 2017
Someone from Louisville, KY signed.
Sep 22nd, 2017
Chad D. from Birmingham, AL writes:
I believe I have morgellons or scabies one, the hospital said scabies but I would think that would of itched a lot more and supposedly scabies doesn't cause pin pricking issues, then the mold theory comes to thought also?? Hell knowing my luck I probably have all 3 problems!! I'm just ready to have a normal non-sores no crawling and biting kinda life again...