Urge the CDC to take action against surging unexplained disease
Messages Sent So Far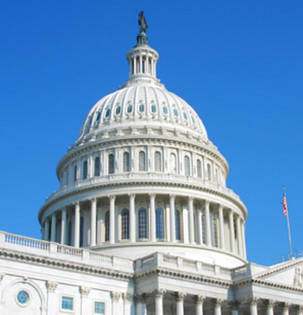 Thousands of people around the world, and the numbers continue to grow, are complaining of symptoms which include: crawling sensation, severe itching, stinging bites, skin sores and pimple-like bite marks. We continue to visit doctors and spend our money on senseless remedies, in a desperate attempt to put an end to our suffering. Many believe is microscopic mites, others believe is Morgellons...but in the end, none of us know with certainty what is the cause of this horrible affliction
We need Congress help urge the CDC to look closely and seriously into this mysterious disease that is plaguing and ruining the lives of thousands of people around the world. Urge the DEP investigate the pests responsible for this infestation.
Please take our plead seriously and help us !
Public Comments
Jan 14th, 2017
CHRISTOPHER S. from Los Gatos, CA signed.
Jan 13th, 2017
John Markus N. from North Palm Springs, CA signed.
Jan 13th, 2017
Someone from Atlanta, GA signed.
Jan 13th, 2017
Someone from Worcester, MA writes:
PLEASE CONGRESS I beg of you to urge CDC, DEP, MEDICAL,Dermatologist, PARASITOLOGIST to investigate and communicate within each other to find answers, treatment and cure for this pestilence which is causing the suffering to so so many thousand people in all walks of life here in the US. I have been suffering for alomst a year and a half.This is a nightmare. I beg you. Blessings
Jan 11th, 2017
Someone from Houston, TX writes:
Unfortunately, until this condition somehow becomes legitimized within the medical community, it seems like the "best" (read least damaging) approach is to suffer in silence. I told my spouse, who asked his friend, an ER doctor, about it. She said it's in my head and that is what he believes because the bugs don't bother him even though they're in the house, the cars, and his clothing, but they only torture me. She has known me for over 20 years, considered me "a rock" compared to my spouse, and all of a sudden I'm crazy because I feel (and find) bugs crawling on me? I was smart enough not to tell anyone at work, though since I couldn't get more than 3 hours of sleep a night after this started, I was eventually so cognitively compromised that I could no longer do my job and was terminated. I believe that there is something different about us and our immune systems that make us susceptible to these things, but I am also sure that these bugs were not around in these numbers years ago and are now a true infestation.
Jan 11th, 2017
Nang S. from Sacramento, CA writes:
I do not believe this is morgellons disease either what I have been experiencing is way more complicated and I can actually see these micro things around my horse forming the shape of creatures in shadows. I getunder the blanket and I could feel the weight of the things out side the blanket tryingto get to poke st my skin. I am angry and upset I am strrssed out I'm going through legal problems with my daughter's paternal grandmother who feels she is entitled to my daughter when ever she wants when I say no she lies under oath saying I am unfit to mother. This is just a sample of what I'm going threw on top off the legal issues my parents think I'm crazyand on drugs. My daughter's father is giving up on me to because he doesn't see what I'm going through. My parents have told nd they were going to call police if I mentioned any symptom I'm going through out mention seeing anything . I'm not crazy my cat my dog will look at the micro things before I do to they feel it to I see them trying to ignore it but can't. I was around a lot off Chinese imports growing up because my husband's family's ware house I have a strong belief thats where this micro came from
Jan 11th, 2017
shirley h. from Sylvania, GA writes:
i have tried everything-they keep me awake and i have to work half asleep-i have been fighting them for 5 years and nobody cares to help you-please help us all
Jan 10th, 2017
Someone from Morris Plains, NJ signed.
Jan 10th, 2017
Someone from Bedford, OH writes:
I have tried house and garage extermination, furnace and air dict cleaning, recommended removing and cleaning parts of my car engine compartment, all kinds of home remedies. Bites started in the end of August. Over 4 months later I am still getting bitten. I find people are not familiar with this problem and do not deliver helpful solutions. I am a senior citizen and with limited income was forced by this problem to move out of my house and into a motel until I could n longer afford it. I now have a routine that allows me (uncomfortably) to live in my house but requires ongoing work just to keep it at a tolerable level. I need to and still do work and this takes up so much time I do little else and am becoming increasingly miserable
Jan 9th, 2017
Someone from Houston, TX writes:
Fellow sufferers of this nightmare, this tool is getting us nowhere, though at least it is bringing us together where we can compare notes and get validation that what we are experiencing is real and, so far...hopeless. It occurred to me that there is a more direct route to the CDC. On LinkedIn, you can do a search of CDC > people who work at CDC, and find a listing of individuals who identify themselves as being with the Epidemiology branch of the organization. How about contacting these people personally (but in a group email so that one person cannot just ignore it). Their email addresses are probably structured like Firstname.Lastname@cdc.gov. At the moment I am too afraid to do this myself and be identified (though I could write them a damned good letter if I did). If some of you with good writing skills and who come across as being sane and rational, like the nurse below, find at least 4 CDC epidemiologists to make our case to, noting that more people in America suffer from this than Ebola and Zika combined, perhaps we can get their attention.
Jan 8th, 2017
C J. from Woonsocket, RI writes:
Been dealing with this for a while now.... They are extremely contagious. If nothing is done soon, it will spread throughout the entire population.
Jan 8th, 2017
Colleen O. from East Aurora, NY signed.
Jan 8th, 2017
Someone from East Aurora, NY writes:
Please get the CDC on this immediately. I am a nurse (BSN) and have my masters in education. After taking a trip to New Orleans the end of July into August 2016 I came home with gnats, biting midges, and one other type of tiny fly... all confirmed by the cooperative extension. I have been getting bitten ever since the trip. It is five months now. I have been treated by PMD for scabies, then referred to dermatologist and treated two more times for scabies which did very little. They now want me to see infectious disease. I thought they were bedbugs at first but never actually saw any. .. treated everything for them anyway just in case. Nothing cures this. I am so toxic from all the chemicals both prescribed and OTC. I've spent thousands of dollars, bagged my clothes, bought new clothes, cleaned and covered all furniture in plastic, cleaned non stop, bought a leather seated car... stayed at my parents basement for a week while they are in FL, you name it. I am so fearful of spreading this to others... and I work in a school! It fits the description of Morgellon's based on what is coming out of my skin (larva like things but no fibers). In addition, the description in an online article of "micro myiasis" (which are tiny fly larva) based on the tiny flies I discovered and had identified. This is not in people's head!!
Jan 8th, 2017
Someone from Willmar, MN writes:
I have been afflicted with a mite type rash for almost 10 years. It gets a little better with very strong IV antibiotics but it never completely goes away. My spouse nor children have become infected. I have seen every dr and best dermatologists available. They say it is a spider mite. I have used the prescribed medications so many times my does are concerned about the toxicity. I have used every natural remedy as well. I finally have found others in the United States that have the same problem. We are not crazy.
Jan 7th, 2017
Ami R. from Chardon, OH writes:
I use to travel around the world for work. October 2013 I was in Taiwain, beginning 2014 I started having, for me odd illnesses. By March 2014 I was having numerous bowel issues amongst other things, including strange things in stool. I have been to numerous types of doctors, have had numerous tests ran, am currently several thousands of dollars in medical bill debt and still have no answers or a cure. I have pictures of various 6-12" worm things, aomebia type things (even a video of one scrunching itself together and then stretching as it jet itself around the toilet) and black hard shelled pod type things all of which have come our of me inlieu of actual stool. I have been told there is nothing wrong with me & maybe I should see a shrink.... WTF? As I'm typing this my anus is in horrible pain as these black shelled things have literally been cutting me to the point of bleeding for the past 4 days, every time I try to pass stool. This has literally screwed up every aspect of my life as well as helped contribute to my recently loosing my job that I had for the past 16 years. Mentally, I am about at the end of my rope and have nowhere to turn for help.
Jan 7th, 2017
Someone from Florissant, MO writes:
Please help....they are in my noise, hair and skin. I have taken tape to the spot I feel them most. They stuck to the tape...I could feel it moving as they tried to free themselves but couldn't see anything. I have made lotion with need oil which has helped some.
Jan 6th, 2017
Jatasha S. from Athens, GA writes:
I rented a duplex that I found to be infested with mold. My daughter and I started noticing many small bites and rashes all over our bodies. Eventully we moved. Only to get to our new place to find out these mites moved right along with us. Unfortunately I'm a single mom. Struggling to make ends meet. I can't afford health insurance and very terrified that this will affect us long term.
Jan 5th, 2017
Someone from Boynton Beach, FL writes:
Wow!!! Thank God I have finally found others with this problem... The little black specks bite and are in my hair! Also a very translucent (apparently) bug in my hair that I only see on top of water in my bathroom sink after de-bugging my hair. Also have fungus gnats and another tiny little hopping grey mite. My kids are not affected, however I'm going insane with this nightmare !!!! By the grace of god, for some reason I heard the name and asked my doctor to prescribe me Ivermectin which got rid of worms under my skin (clueless) - He gave me two days worth according to my weight...
Jan 5th, 2017
Someone from Phoenix, AZ writes:
I am a sufferer of this debilitating disease. Please HELP !!!!!!!!!
Jan 5th, 2017
Someone from Phoenix, AZ writes:
I am a sufferer of this debilitating disease. Please HELP !!!!!!!!!
Jan 5th, 2017
Someone from Loudon, NH writes:
I am going through exactly the same symptoms and was just told I had psychosis by a 1 second never-seen-before Dermatologist as I was desperate ! I missed Christmas after 54 yrs. with my family and it may be my Mom's and Uncle's last one as they are elderly. I didn't want to give ANYONE this ! I'm livid at the lethargic way Dr's are treating me especially with all their money and spending no time to even try to figure out what this is ! I'm seeing my PCP today whom I know will do nothing either but, in the meanwhile I'm missing my other very important appt.'s like my Pain Dr., physical therapy and not seeing friends and family. I cannot possibly continue sanitizing my very large house (or move even) as my health has declined and now it's even worse with whatever this "Killing Disease" is. After reading about all of the other same cases, I'm starting to think it's a terrorist plot. Will someone DO SOMETHING and stop the APATHY of this horrible thing that's not being investigated (except by me and others like me) and get our very expensive medical field DOING something about this !!!! PLEASE and Thank You !
Jan 5th, 2017
Allison B. from Holiday, FL writes:
I have been dealing with all the above symptoms. I know my son & I had lice,scabies & I have now identified a clear spider(s) inside a "pod" similar appearance to a ramen noodle! It has been battle after battle and $ after $! This needs to be addressed seriously by ALL healthcare professionals NOW! It has been 9 weeks of being in Hell with these demon creatures! Persistence and prayer is ALL that gets you through this living nightmare! The way this is being dealt with is unacceptable!
Jan 5th, 2017
Sasha W. from Blackstone, MA writes:
I am in a sense relieved I stumbled on this page but now more frightened as well. Please CDC help us. I have had these horrible bites for months now. I keep trying to self-diagnose as I have seen 3 doctors and they are clueless. I did the scabies treatment twice (was only given Permethrin by dermatologist after begging for it as she did not think I had a mite - she basically said most of my bites were from me scratching which is bs) Mind you I traveled far to Boston hoping for a more informed doctor. I've been asked if I am on drugs like meth. This holiday season was stressful because I was afraid I might give whatever this is to family so I had to tell them before visiting. Some people think this could be an auto-immune disease. Then today I thought I had this solved after spotting hundreds of these tiny brown flea like insects all over the exterior of house in early morning after an unseasonably warm and wet 24 hours. I caught some but to my dismay they appear to be "globular springtails" which supposedly do not bite. I do not have pets, the house is clean. I have no idea what this is - but it is itchy as all heck and driving me insane and the doctors are very dismissive. I even took an antibiotic for 8 days. I will say it seems to get better when temps are at freezing points so I am inclined to think this is some kind of insect/mite. PLEASE HELP US!! Thank You! Sasha White from MA
Jan 3rd, 2017
Someone from Childress, TX writes:
I myself getting bite from.some sort of mite that look like pepper grains they are all over my house an my dog I have tryed everthing from borax ,to tea tree oil ,flea shampoo ,spraying house with tempo using salt nothing is working an I know im not crazy I see them an actually pull them out of my nose an ear an eyes an privstes an my hair I actually vomited them up an seen them in bowels I have sore an itch like crazy . Its been going on for a,long time . Please help I feel they are bird mites of some sort we get them ever time we go out an my out side dogs have them on them as,well . An they never come in the house just my small dog .
Jan 2nd, 2017
Someone from Frostburg, MD writes:
This is a horrible disease, and people who do not have this problem, don't understand. I have had it for 6 years and tried everything. Nothing is full proof. It totally drives you crazy with the itching and unable to sleep. I hope someone will soon hear our plead. Please help all of us who have this problem. And believe that it is a real disease, and not just in our heads.
Jan 2nd, 2017
metra b. from Adamsville, AL signed.
Jan 1st, 2017
Elijah W. from Biloxi, MS writes:
Yo homie look this is what's up ya know deez bugs be hatin on our swaguhlicious lean meat human bodies ya heard and day be all bitin on our big juicy asses and******ya heard so i just would like to petition to your good graces to please help all of us simple folk fix prevent or at the very least make easier our afflictions with these pesky demons thank you and god bless peace deuces im out WEST SIIIIIDE!!!!
Jan 1st, 2017
Marie E. from Tacoma, WA signed.
Jan 1st, 2017
Someone from Roswell, GA writes:
Jan 1st, 2017
Someone from Columbia, SC writes:
People can't survive this sort of constant torture; when will this be taken seriously? Please help.
Jan 1st, 2017
Sherry G. from San Antonio, TX writes:
This biting all night long is really taking a toll on my health and mentality. I don't see any relief in sight. I don't mention it to people anymore because they just make jokes or think I am crazy. I quit spending money on products that don't work. I have even started keeping everything I own in containers with lids. Even when I wash my bedding every night it only helps for a couple of hours. I even get up and run a lint roller over my bed and clothes several times a night. I am really at the end of my rope. I have so many ugly marks on me now and are starting to turn into scars. I am leaving it in God's hands now.
Dec 31st, 2016
savannah l. from Orange, CA writes:
How can we send a message to vice president pence
Dec 31st, 2016
Someone from Bothell, WA writes:
I hope you will all take the time to read about the fungus sporo schenkii I came across a YouTube video Google Morgellons by unknown cat YouTube There are 3 of videos. After I watched the first video I googled sporo schenkii. Wiki was the one that I read first. I read ALL of it. Especially down towards the bottom titles CUTANEOUS LYMPHOCUTANIOUS. THEN read the DISEMINATED post. Then I read another site. Saying it's found thruout the world. Totally opposite of the CDC site on this COMMON FUNGUS!!!! Really you can get it anywhere. Don't worry about the name rose hAndlers disease. That's just one of the common ways to contract this. It can be anywhere. Even in your pets. In fact your pets can can have this fungus ( invisible) on them and spread it through out the house. Here's the crazy thing. I had a skin scraping done. I was sure it would show some type of bug. It didn't. It said AGRO BACTERIUM or DIRT. LOL. WELL NOW I UNDRRSTAND. Tho it is most office seen in people that work outside , the outside comes in our house on our shoes. Coats hats. There have outbreaks of this skin disease worldwide As I kept reading I understood why some people get this and are able to get ride of it fairly easy. Others have it for /0-30 yrs or more. Those of us that have it spread all over and get internally ill do so because we may have breathed it in. Or just from the skin infection getting worse. For some It can travel through your lymphatic system. It can come from rotten wood. Wood that is damp or breaking down in your house. Your attic or foundation You may not know it's even happening. A fence in your yard trees bushes. The spores go everywhere. Fungus is KNOWN to grow fibers. That's how it spreads. It feels like a biting burning sting. Ask your veterinarian about this COMMON skin disease. I got it before the name morgellons came out. I suffered terribly. Was told I was crazy. The whole works. You know what I'm talking about. This was a month ago. I went back to my doctor and begged him to read about it. AND talk to my vet. He is SO TIRED OF ME..... he finally listen and did what I asked. He prescribed ITRACONAZOLE. It's working!!!! Slowly. I can feel a difference. I'm coming up on a month and will have to be on it for several months more. I have this fungus in my whole system. And of course my skin. I am SO angry at how I've been treated. This is a COMMOn fungal disease that doctors especially here in the states don't know about. But yet SHOULD. I'm ****ed I've suffered for so long and been humiliated too. Since the 1980s!!! If I had not come across that YouTube video ,with guy talking about morgellons and this fungus sporothrix or sporo schenkii as it's called for short, I Dont know that I would still be here. I was about ready to give up. Since 1983-4 I've had this. My arms and legs are scarred. Yes I saw the bugs on my skin too. Don't mention that to your doctors. Just talk about your skin and the itch. The fungus at track the bugs as they like to eat it. I'm getting better. My eyes are getting better. My skin my breathing. ALL OF ME IS GETTING BETTER. Also go the Medicinenet.com. Read what they say. Some sites say it's not catchy. Other say it can be if it get on your skin. Or if you immuno compromised in some way. But if it being carried into your home by people and pets or your home itself is infected with it. Anyone could get it. Sporo has been known about since the late 1800 s I hope this helps someone. I'm so grateful I decided to watch the YouTube videos. I almost didn't. I've seen SOOOO MANNNYY of them. This guy isn't selling anything. The last video he did was dec 2016. Recent. He said he won't be doing anymore. I don't know if he has more out of not. I only found the 3. If your dr won't help call your vet. Cal a vetrinarian. Talk to one about it. Beg plead. Ask for 5 mins of his time. I don't know if the antibiotic I took is svailbr on line they a vet medicine co. I know lots of the antibiotics we humans take CAN be bought without a prescription in line thru vet co. They are EXACTLY. The same medications. Made by the same companies. If you don't have insurance it might be worth looking into. You will be on it for many months. Also this guy talked about a potassium iodide or iodine I also that mentioned as treatment for this. So there a couple ways to go. I'm not a doctor. I don't work for a doctor. But I suffered with this. I can tell something is changing. Even the bites are lessening. Ok. I'm done. I'm just so excited. take care. I hope if you go this route you will post your experiences. So we can help others. This guy saved my life.
Dec 31st, 2016
Someone from Santa Fe, NM signed.
Dec 31st, 2016
Melissa P. from Slidell, LA signed.
Dec 28th, 2016
Someone from Worcester, MA writes:
I have petition U.S. Senator Edward Markey in 6/2016 and Massachusetts Governor Jim McGovern in 7/2016, regarding this illness/disease. I have been suffering for the past 14 months, crawling, biting, been seen by primary doctor, dermatologist, even the ER doctor, been given medications that work temporarily, definitely have a contact rash irritation on skin throughout body. I have used all tried all sorts of of remedies, cleaned enviorment with enzymes, used pesticides, spent hundreds of dollars, nothing has worked. I am still working, and try to always be positive, because you see I work with with the homeless which is rewarding to me to make a difference in someone's life.Please do something, the US can fight wars, help others in other countries, but WE THE PEOPLE, here are suffering by the thousands, all ages, as I read the comments daily of those who are sufferring just as I, it seems to be spreading. I plead and pray that you can enforce the CDC and DEP, to help with this plague!, and find the pest, and a cure for all. Blessings! !
Dec 27th, 2016
Someone from Auburn, ME writes:
I am riddled with all symptoms from above (crawling sensation, severe itching, stinging bites, skin sores and pimple-like bite marks). Please, do something! I cannot take these symptoms any longer and to others I share these symptoms with, think I am a nut job. I've even had 3 SEPARATE exterminators come to my home only to find-NOTHING!
Dec 27th, 2016
Harry S. from Raleigh, NC writes:
Dec 25th, 2016
Someone from Bothell, WA writes:
I hope every one had a better day today. You all deserve a better life than this. Merry xmas to all of you. Your in my thoughts. I don't pray often , but today I prayed for all of us.
Dec 24th, 2016
Jordan M. from Kailua, HI signed.