Urge the CDC to take action against surging unexplained disease
Messages Sent So Far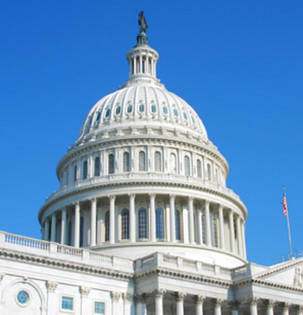 Thousands of people around the world, and the numbers continue to grow, are complaining of symptoms which include: crawling sensation, severe itching, stinging bites, skin sores and pimple-like bite marks. We continue to visit doctors and spend our money on senseless remedies, in a desperate attempt to put an end to our suffering. Many believe is microscopic mites, others believe is Morgellons...but in the end, none of us know with certainty what is the cause of this horrible affliction We need Congress help urge the CDC to look closely and seriously into this mysterious disease that is plaguing and ruining the lives of thousands of people around the world. Urge the DEP investigate the pests responsible for this infestation. Please take our plead seriously and help us !
Public Comments
Sep 28th, 2017
Sheree H. from Canton, NC writes:
These mites or whatever they are have made people think I'm crazy as well as myself. I get so anxious and upset when night arrives that is when my trouble starts with these bugs insects parasites what ever they are. Terminex and orkin both said no bed bugs or fleas. But I can feel them while sitting on my couch lying in my bed. There is something very unusual and bad about this situation. Can't find help anywhere!!!!
Sep 28th, 2017
Gary B. from Knoxville, TN writes:
I notified the CDC, they claimed they won't have anything to do with my problem, told me to see a doctor. Me, I am alone in this fight, I live in a 1000 square foot home with 2 German Shepherds getting rid of them is not an option. My female doesn't seem to be effected but my male had lost a lot of hair, $300 at the vets and a weekly bath with a Sulphur lime mixture has brought some of the hair back and he seems to be on the road back to good healthy skin. I am also in a financial crisis in heavy credit card debt on a small pension and social security...fortunately I have permethrin 5%... I get paid tomorrow I will stock up on windex and listerine and spray bottles
Sep 27th, 2017
Someone from Joliet, IL signed.
Sep 27th, 2017
Someone from Los Angeles, CA writes:
Please help. I have been living with this infestation for 3 years now. Vector control, doctors all can't figure it out. I work with the public so I know I am spreading it. These bugs are visible in the sunlight, so I know I am not delusional or just allergic.
Sep 25th, 2017
Someone from Pomona, CA signed.
Sep 25th, 2017
Someone from Millville, NJ signed.
Sep 24th, 2017
Sheli B. from Zephyrhills, FL signed.
Sep 24th, 2017
Someone from Louisville, KY signed.
Sep 22nd, 2017
Chad D. from Birmingham, AL writes:
I believe I have morgellons or scabies one, the hospital said scabies but I would think that would of itched a lot more and supposedly scabies doesn't cause pin pricking issues, then the mold theory comes to thought also?? Hell knowing my luck I probably have all 3 problems!! I'm just ready to have a normal non-sores no crawling and biting kinda life again...
Sep 22nd, 2017
Someone from Bothell, WA writes:
Hey there Maggie. Don't know if u will see this. Yes. A lot of people believe that morgellons is caused from some type of mite, that may carry a fungal bacteria that is transmitted from the bite. If u have found collembolla, u at least have a start. Collembola r attracted to mold. U might want to check ur house for moisture / water leak situation. Even a tiny but steady drip can create a horrible mold problem. Some of the microscope critters eat the mold. Some lay eggs in it. If u are finding a lot of " dust" in ur home, more than normal , that may be mold / fungus related too.
Sep 21st, 2017
Maggie D. from Phoenix, AZ writes:
I have found collembola mites in my bathroom and I do believe that these are the culprit of this Morgellons issue. There is water damage and most likely the fungus due to it was the original attraction, unfortunately now we are the feast. They are microscopic and hard to catch but I have caught many and used 1000x magnifier for identification. I have found them tinier and transparent so they are very hard to locate. I have scabs and sores all over my face, arms and legs and they are the culprit. I have photos of one alive and one removed from my body, same thing.
Sep 18th, 2017
Someone from Baltimore, MD writes:
Need to know what this is. I have no memories of being attacked liked this by insects in my entire life. Where did this come from?????
Sep 18th, 2017
Someone from Bessemer, AL writes:
Please help us! It's spreading. We are being eaten alive.
Sep 17th, 2017
Someone from Titusville, FL writes:
I have been fighting this since June 2001 we need help, there are a lot of use that are suffering.
Sep 17th, 2017
Someone from Asheville, NC writes:
Long live Earth and her inhabitants in a natural unaltered stasis, from our skies to our seas to our grain, to our very SKIN
Sep 17th, 2017
Jordan W. from Asheville, NC writes:
Long live Earth and her inhabitants in a natural unaltered stasis, from our skies to our seas to our grain, to our very SKIN
Sep 14th, 2017
Christine m. from Granbury, TX signed.
Sep 14th, 2017
Josh S. from Evergreen Park, IL signed.
Sep 14th, 2017
Someone from Spring Valley, NY writes:
This is distorying my life. I can't sleep I can't sit at work to long and my so-called friends are scard to come around me. My dr. don't know what to do with me. I gave it to my son who is now 7. This is a nightmare
Sep 13th, 2017
Someone from Deerfield, IL writes:
Crimes against Humanity this is serious you have treated millions of us like Human Garbage!!!!!!
Sep 13th, 2017
K K. from Sheboygan, WI writes:
Dear Congress, please take this petition seriously. The skin mites support group on fb that I joined last Nov. was at 400 members. It is now over 1,200 and some people join and then leave again. We are just regulAr folks who somehow have been drafted into a war with a tiny, invisible or nearly invisible to the naked eye parasite. Imagine if you will that everytime you try to sleep or relax you feel crawling and biting sensations, this despite huge efforts in cleaning, increasing immunity, and topicals for the skin. You can't sleep because in addition to the crawling qnd biting the tormentors are crawling in your nose, mouth, and ears. When you look at a clear background you can see things float through your vision. We need help and yet all professionals from whom we seek it are either unable or unwilling to help us. We are afraid for our loved ones and friends! We are forced to go out in the world this way, even though we may be introducing whatever this is to the greater society! We have to work, buy groceries, buy supplies, etc. All we ask is that this be legitimately studied so that vaccines, tests, and treatments might be developed. We are concerned about the very real possibility of this infesting the whole world. Please, I implore you, look into the reason for so many people to be infected by something so tiny it is close to invisible before our society as a whole is devastated by this. We personally are already devastated and willing to meet our maker anytime now, but most of us remain concerned for the larger picture that may one day touch you, your loved ones, and your friends. If nothing else, I would think you might want to find out how many delusions of parasite diagnosis are being made and then research why there are that amount and what may be causing it!
Sep 12th, 2017
Natalie W. from East Bernard, TX writes:
To our senators or congress, We are a large group of thousands of people suffering from Gamasoidosis--that is, infestation by a previously unrecognized type of mite such as the bird mite. This mite is blood feeding and proves to be an enorous burden upon sufferer's health, jobs, and to the economy. People are leaving their homes and possessions behind to escape this disease. These mites blood feed and reproduce on pets and humans--much like bed bugs--except bed bugs have a treatment, and these mites, which are not insects, do not. Home invasions from mite infestations and public facilities can involve thousands of mites. They do tremendous damage to skin and health. The danger is that they are transmitted quite easily through physical contact, infected items ( fomites) and from being in an environmental area. These mites pose an extreme danger to public facilities and offices and reproduce rapidly. There is no current first line poison to treat these mites or medical treatment as mites show an extreme resistance to pyrethroid insecticides. The economic loss for humans and domestic animals ( not to mention the threat to hotels, public transport, public buildings and the like) is on a pretty concerning level. We wish for this problem to be addressed and investigated by the CDC or WHO as this is spreading rapidly. I currently run a large Facebook group with well over a thousand sufferers with the intent to create a non-profit to address this epidemic. We urge you to act immediately and set aside research for this growing issue. Photos and ither research can be provided. Europe is already beginning to take this issue seriously with the creation of COREMI, a research organization dedicated to tackling the issue of the red poultry bird mite that is attacking humans and animals. http://www.coremi.eu/home.html Even so, the United States needs to do the same and begin to get a hold of this out of control problem as birds that lay nests on buildings, squirrels and rats are common pests that come in contact with humans frequently and can spread this parasite into various facilities and into human lives. Thank you for your time in considering this issue. Sincerely, Natalie Willingham Skin Mites Support Group
Sep 12th, 2017
Someone from Port Washington, NY writes:
Please help me and my family-we are losing hope
Sep 12th, 2017
Someone from Indianapolis, IN signed.
Sep 12th, 2017
Someone from Lake Charles, LA writes:
There is no quality of life left for me battling an unknown disease that has taken over my life for the last 18 months. I have been treated by physicians who have no idea what I have. I am mentally, physically, emotionally and financially DRAINED. Constantly doing research to help myself just exist. We need help! Not to mention it seems to be becoming an epidemic that's growing at an alarming rate. Without recognition, diagnosis and cures it will continue to spread. It saddens me to think of everyone affected, their families...
Sep 11th, 2017
Someone from Coventry, RI writes:
We need medical support, we are not crazy,or delusional. Please stop denying us please address this epidemic.
Sep 11th, 2017
Someone from Coventry, RI writes:
We need medical support, we are not crazy,or delusional. Please stop denying us please address this epidemic.
Sep 11th, 2017
Someone from Virginia Beach, VA writes:
We've been battling these mites for over a year! And still, noone has been able even to diagnose what they are... Unable to go visit anyone, hard to sleep at night, many hours every day spent on washing, boiling clothes, steaming surfaces.
Sep 11th, 2017
Someone from Escondido, CA writes:
My symptoms are similar to those experienced by people in Europe and Latin America. I hsve had to go overseas to get treated since in the USA O was told to take Zyrtec 4 pills per day!
Sep 11th, 2017
Someone from Oakland, CA signed.
Sep 11th, 2017
Someone from Hollywood, FL writes:
This is a terrible plague that needs to stop, I spend my savings trying to stop the itching and pain, we are still suffering after $ 10.000 spent and nothing we moved thinking it was the house, was not, we need immediate help to this matter.
Sep 11th, 2017
Someone from York, SC writes:
The results of years of mite infestation are Scaring, Balding, Rosacea & as seen in animals thickening & wrinkling & over growth of skin. Mites are overlooked because they can not be seen but the effects can be seen. Please address this growing problem
Sep 11th, 2017
Someone from Bolingbrook, IL writes:
I am a mother of two very young children and I have a husband. I barely am able to have a relationship with any of them for to the constant itching, biting, crawling and pain I have been experiencing for almost 5 months now. I promise you I am very same. This is very real. Please help me and people around the world like me. This is becoming an epidemic and will only continue to affect more people. This needs to be taken seriously!
Sep 11th, 2017
Shirley S. from Stateline, NV signed.
Sep 11th, 2017
Someone from Sachse, TX writes:
My family has been going through hell. There are no other words to describe it. We have been misdiagnosed or treated as if what has been affecting us is cleared through taking matters into our own hands. It is not. More research in necessary. Dr's refuse to treat something they cannot research. Trust me on this, I fought like mad to get an appointment with infectious disease. Was seen by two Dr's and one being the chief of staff for internal med/infectious disease. Nothing.... nothing.... nothing! These are supposed to be the Dr's that think outside of the box. It seems now they just go off of what you tell them to think.
Sep 11th, 2017
Shirley S. from Stateline, NV signed.
Sep 11th, 2017
Mark from Kansas City, MO writes:
I am growing quite insane with the burden this disease has caused. Please investigate and help me and millions to get their lives back!
Sep 11th, 2017
Someone from Festus, MO writes:
I cant believe its 2017 and I suffer from insects living in and on my body Please we need help
Sep 11th, 2017
Someone from Edmond, OK writes:
Please help!!! Whether it's lyme or unknown parasites, please help!! Doctors are not educated in this and instead say it's imaginary. I know what i feel, and it is not imaginary. This is real, and it is an epidemic.
Sep 11th, 2017
Someone from Stateline, NV writes:
Where is the petition? Congress should be paying attention.