Urge the CDC to take action against surging unexplained disease
Messages Sent So Far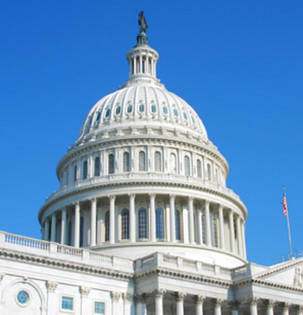 Thousands of people around the world, and the numbers continue to grow, are complaining of symptoms which include: crawling sensation, severe itching, stinging bites, skin sores and pimple-like bite marks. We continue to visit doctors and spend our money on senseless remedies, in a desperate attempt to put an end to our suffering. Many believe is microscopic mites, others believe is Morgellons...but in the end, none of us know with certainty what is the cause of this horrible affliction
We need Congress help urge the CDC to look closely and seriously into this mysterious disease that is plaguing and ruining the lives of thousands of people around the world. Urge the DEP investigate the pests responsible for this infestation.
Please take our plead seriously and help us !
Post Public Comments
Public Comments (2,238)
6 hours ago
Leanne O. from Sevierville, TN writes:
My family caught this disease while living in the USA. I had to surrender my greencard to get out of the country. Cannot work, and it costs hundreds for self treatment as hospital ignorant of this disease and diagnosed delusion of parasites. Have Strongyloides which disseminated also because doctor gave me steroids for pain of morgellons, not realising I had a strongyloides co infection. Have almost met my maker 3 times, its a miracle im alive. PTL
Jul 21st at 8:52 am
Someone from Joplin, MO writes:
I am battling scabies for 3 months now. I finally went on CDC site and am following their protocol for treatment with ivermectin. This is horrible and I am so depressed by it. I got it from a high end hotel on vacation! Please help with this epidemic. My Dr. prescribed permethrin and ivermectin. Didn't help. Also I can't afford these mess. I am taking the risk of using ivetmectin hor horses. I hate chemicals but I have put all kinds on my skin in desperation. I have been hoping to die as life with this is torture!
1 day ago
Someone from Los Angeles, CA writes:
If one catches a camp fire gone awry early it can avoid a giant forest fire. When this thing first pops up for people in an early stage there is a chance Permithrin could halt it because it's still containable. Unfortunately at the beginning stage the doctors all too often poo-poo the patient...give some symptomatic relief with Benadryl, tell them it's probably a just a reaction to laundry detergent and dismiss the patient. This critical beginning phase if not addressed properly early on can lead to an utterly debilitating extreme infestation that will destroy the patients life. Doctors are oblivious to the notion of skin parasites generally and would only consider text book scabies as pretty much the only skin parasite out there. Even then many doctors are hesitant to even consider scabies and prefer to write the whole thing off as reaction to laundry detergent. The doctors are not listening to their patients and the result is ruined lives and untold suffering. No slight exaggeration. They find it fanciful that someone knows they may have contracted an ongoing stubborn mite from a farm animal or pet because they didn't read about it in the Merck Manual. Bottom line people have microscopic skin parasites in a big way and the numbers are growing fast. The doctors need to be more open minded and trusting of the patients in their care who are in desperate need.
Jul 18th, 2017
Someone from Los Angeles, CA writes:
WE ARE IN THE MIDST OF A SILENT EPIDEMIC....NOBODY WANTS TO GO PUBLIC THEY HAVE. COOTIES. THE INSIDIOUS THING ABOUT MITES IS THEY INFEST ENVIRONMENT AND REINFEST HOST OVER AND OVER MAKING THE NIGHTMARE GO ON INDEFINATELY. PURE LIVING HELL. IVERMECTIN SELEMECTIN PERMITHRIN ALL WORK ON PESTS NERVOUS SYSTEM. MANY THINGS LIKE CLOVE OIL OR BENZYL BENZOATE ARE EMPLOYED IN AN ATTEMPT TO SORT OF BURN THEM OUT. BOTH APPROACHES ARE NOT PRODUCING A SERIOUSLY PERMANENT SOLUTION IN MANY CASES. ROTENONE WORKS ON A CELLULAR LEVEL OF BUG TO INHIBIT THEIR OXYGEN UPTAKE...AND ERRADICATES INFESTATIONS. ROTENONE IS DANGEROUS IF YOU MASSIVELY INHALE IT OR SHOOT/INJECT DIRECTLY IN YOUR VEINS....HOWEVER A LIMITED AMOUNT OF USES OR TOPICAL APPLICATIONS TO GET RID OF SOMETHING THAT HAS UTTERLY DESTROYED YOUR LIFE AND LEFT YOU SUICIDAL ANYWAY IS WELL WORTH IT THE RELATIVELY SLIGHT RISK. PERUVIANS AND AUSTRALIANS HAVE USED IT FOR GENERATIONS WITHOUT ANY MAJOR PROBLEM. A ROTENONE AT A DECENTLY HIGH PERCENTAGE IS CALLED FOR. SOME PEOPLE HAVE MITES THAT ARE UNUSUALLY AGGRESSIVE STUBBORN AND UNRESPONSIVE TO OLD STYLE TREATMENTS. WE NEED A HIGH PERCENTAGE HARDCORE NO JOKE ROTENONE.
Jul 17th, 2017
Someone from Bothell, WA writes:
Hi there National city. Look up WALKING DANDRUFF this a parasite visible to the naked eye. Both pets and people can get it. There is another name for walking dandruff. It's real name for walking dandruff is Cheyletiellosis. From The cheyletiella mite. It's highly contagious. Quote" They live in the keratin level, the top layer of the skin " end quote. Both humans and animals can get it and pass it to one another. You should be able to see it moving. Severe itching, sometimes blisters on the scalp Red bumps on arms trunk and butt. Sometimes they will disappear on their own after about a month. ( that's what it says anyway on line)' Says humans can experience a lot of pain and discomfort because of the mites. I don't know if that's what u have. But hope maybe this helps. I'm pretty sure there is a fungus involved for a lot of people too. Maybe you've already read about this mite. Take care.
Jul 17th, 2017
Someone from Marietta, SC writes:
I think the CDC and the DEP could help everyone out that's suffering from this "hell on earth" long and horrible nightmare if they would.... we've all spent millions of dollars combined to still be pleauged with these flesh eating mites and someone somewhere knows exactly what needs to be done in order to regain our itch free lives, and sleep in peace knowing our kids aren't being eaten alive right down the hallway... what if it was ur family, wouldn't u want help!!!?
Jul 17th, 2017
Someone from San Angelo, TX writes:
We must find a way to get rid of them
Jul 17th, 2017
Someone from San Angelo, TX writes:
We must find a way to get rid of them
Jul 17th, 2017
Someone from Bothell, WA writes:
I just came across a video on you tube about morgellons and Lyme. He also talk about mold. It was hard to hear cuz he was driving in his car. U can google :YouTube morgellons Lyme Chris Sweeney and it should come up. He's done several videos, but this is the one where he finally got rid of "it". It's kind of long. But there is some good info I feel. He too tried all the different remedies and saw all kind of drs. But finally found a dr that seem to know a little something more about parasites. This dr explained what some of the symptoms were and meant. Yes there r bugs. The crawly isn't just from the bugs, it's also from the toxins created by the bugs/ parasites and your body fighting. It's complicated for me to put in text/ words. But it's worth listening too. Maybe start about 1/4 way into. But really the whole thing made somethings kind of come together for me. I hope this help.
Jul 16th, 2017
Someone from National City, CA writes:
Please help. These infestations are nightmares. They look like lint and bite day and night. I've started spraying bleach on myself trying to kill them off. I wash everyday. I've gotten rid of so much of my things in hopes to minimize their living environment. I've made salt scrubs and wash with head n shoulders. I've shaved my head, wear a plastic head cap to bed and sleep with Vicks vapor rub in my ear. I just started a sea salt water cleanse and vitamin C. All has helped, nothing has totally eradicated them at least not yet. I've purchased the bed bug/ allergy proof pillow and mattress cases and use only a sheet now and this too helps. I wash the sheet and pillowcases daily though (not the protectors just the regular sheet and pillowcase). I sprinkle Gold Bond medicated powder on the bed before sleeping. Again all helps. Please help us make them go away.