Urge the CDC to take action against surging unexplained disease
Messages Sent So Far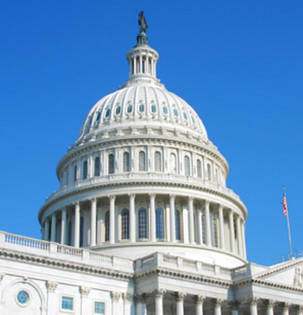 Thousands of people around the world, and the numbers continue to grow, are complaining of symptoms which include: crawling sensation, severe itching, stinging bites, skin sores and pimple-like bite marks. We continue to visit doctors and spend our money on senseless remedies, in a desperate attempt to put an end to our suffering. Many believe is microscopic mites, others believe is Morgellons...but in the end, none of us know with certainty what is the cause of this horrible affliction
We need Congress help urge the CDC to look closely and seriously into this mysterious disease that is plaguing and ruining the lives of thousands of people around the world. Urge the DEP investigate the pests responsible for this infestation.
Please take our plead seriously and help us !
Post Public Comments
Public Comments (2,202)
Jun 22nd at 2:50 pm
Someone from Houston, TX writes:
For those of you who have reported the problem of previously good teeth dying, I've read about a number of things independently that are said to cause this: 1. Lyme disease 2. Morgellons, which some people believe is the result of undertreated, long-term Lyme 3. Reaction to certain dental materials used in root canals 4. Surgical mesh, used for hernias, bladder lifts, etc. So the second two possible causes are toxic foreign materials inserted into the body, where they break down and cause adverse reactions over time. There is a class action lawsuit over surgical mesh...something to pursue if you have mesh in your body and are ill. If you've never been tested for Lyme and have "the bugs", now is a good time to get tested. If positive, maybe Lyme treatment can lighten your load.
1 day ago
Someone from Bothell, WA writes:
Dear Lexington. So sorry for you plight and plague. This is horrible. I can't imagine taking care of others while dealing with this scourge. Meanwhile being labeled as crazy. This is spreading lighting fast. Yes this could wipe out humans and animals. I know that sounds drastic. But by the time the CDC and other world health organizations finally have to admit this is real, THEN find something that will cure it, somewhat quickly, I could see how humans could end up on the wrong side of this. Then it just being too latero get on top of it. The people that don't seem to be catching it will be burying loved ones. Children spouses parents grandparents aunts uncles and asking why???? They can hardly eradicate scabies now. They've become resistant. But this is a DIFFERENT MITE, with other issues. This I believe is NOT SCABIES. NOT SUPER SCABIES. This is fungal first , then attracts the bugs to us. I'm not sure if a fungus carrying bug bites us and then we get the fungus and more bugs, or if the fungus is airborne from our homes or land around us. It seems to live anywhere but Iceland. But thrives more with humidity. Have u checked out morgellons sites yet? I'm not sure if it is morgellons or a bug or bite or fungus, or if that's what morgellons actually is? I just know they won't be able to turn a blind eye forever. Every now and then u see a blurb on the tv news about this itching biting stinging, threads and fibers thing. It is SLOWLY gaining attention. There r several real good sites to go to that tell u what to do with ur clothes and bedding furniture cleaning al that stuff. Take care.
1 day ago
Bob K. from Bothell, WA signed.
1 day ago
Someone from Lexington, SC writes:
The enviromental toxins for the industrialized world has brought on new organism that are plaguing our society. Without the research cohesively done with bio chemist, physicans and bio-engineers understanding of these new organism will eventually remove human and animal life from our planet. I am a suffer of an unknown illness. It has invaded my family. At this time I am unable to care for my children or myself. In the upcoming days I will have to ask for government assistance, to cover my basic needs. Shelter and food for a family of three in addition to insurmountable medical bills and prescriptions has to be a burden on the tax payer. I want to be a tax payer, not a recipient of Government funds. Please open research on the enviromental conditions of today and the possibilty of new organism and them erradication of them.
Jun 18th, 2017
Someone from Modesto, CA signed.
Jun 17th, 2017
Someone from Hampton, GA signed.
Jun 17th, 2017
Someone from Hampton, GA signed.
Jun 17th, 2017
Someone from Saint Paul, MN writes:
This sutuation is a growing health problem, becoming more prevalent in our developed as well in underdeveloped countries. People need more leadership and programs to help solve and end thus provoke in their families and households. I was majority affected by related illness and got over that however mites are still hanging around in my house. This is very serious and can be very contagious as well.
Jun 15th, 2017
Someone from Bothell, WA writes:
Hi all, Just wondering if u are aware of the FACEBOOK site for MORGELLONS. Even tho u may not think u have morgellons and have something else, like mites or a fungal infection or just DONT KNOW, this is a great group to belong too. There are people there that are covered in bites, not covered in bites. Sores - no sores. Crawling sensation some don't get that. Some think it's morgellons some don't. No one really knows yet. Because the only people that are talking and researching it are the people that have these crazy making symptoms. My point is, even if you don't think what you have is morgellons , symptoms are so similar to these other bite sites and invisible biting bugs. If you've not joined this site, I reccomend it. There are a lot of people talking daily to each other's. It's designed to have conversations. Where as this site isn't really designed for continuous feed back and questions. Tons of photos to compare with your own pics and symptoms. If you join and visit for a bit, then change your mind you don't have to back to the site ever. Right? But I think you'll find a lot of similarities. More than not. I think what we all have is a type of mite or some other tiny bug, that carries a fungus. Some people also get the fungus and some don't. Anyway I hope you'll at least visit and take a look at the site. I found out about it on cure zone. Curezone is another site that covers everything from pepper mites, collembolla bird mites morgellons ALL the symptoms and ever title you've heard this being diagnosed with. Hope to see u there. Take care
Jun 13th, 2017
Someone from Willoughby, OH writes:
Please help us rid these bugs! I feel like I'm going insane!!