Urge the CDC to take action against surging unexplained disease
Messages Sent So Far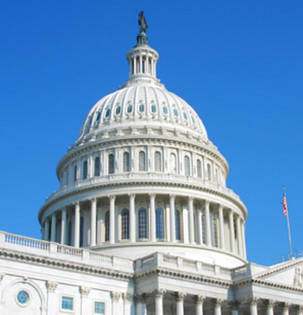 Thousands of people around the world, and the numbers continue to grow, are complaining of symptoms which include: crawling sensation, severe itching, stinging bites, skin sores and pimple-like bite marks. We continue to visit doctors and spend our money on senseless remedies, in a desperate attempt to put an end to our suffering. Many believe is microscopic mites, others believe is Morgellons...but in the end, none of us know with certainty what is the cause of this horrible affliction We need Congress help urge the CDC to look closely and seriously into this mysterious disease that is plaguing and ruining the lives of thousands of people around the world. Urge the DEP investigate the pests responsible for this infestation. Please take our plead seriously and help us !
Public Comments
Jul 18th, 2017
Someone from Los Angeles, CA writes:
WE ARE IN THE MIDST OF A SILENT EPIDEMIC....NOBODY WANTS TO GO PUBLIC THEY HAVE. COOTIES. THE INSIDIOUS THING ABOUT MITES IS THEY INFEST ENVIRONMENT AND REINFEST HOST OVER AND OVER MAKING THE NIGHTMARE GO ON INDEFINATELY. PURE LIVING HELL. IVERMECTIN SELEMECTIN PERMITHRIN ALL WORK ON PESTS NERVOUS SYSTEM. MANY THINGS LIKE CLOVE OIL OR BENZYL BENZOATE ARE EMPLOYED IN AN ATTEMPT TO SORT OF BURN THEM OUT. BOTH APPROACHES ARE NOT PRODUCING A SERIOUSLY PERMANENT SOLUTION IN MANY CASES. ROTENONE WORKS ON A CELLULAR LEVEL OF BUG TO INHIBIT THEIR OXYGEN UPTAKE...AND ERRADICATES INFESTATIONS. ROTENONE IS DANGEROUS IF YOU MASSIVELY INHALE IT OR SHOOT/INJECT DIRECTLY IN YOUR VEINS....HOWEVER A LIMITED AMOUNT OF USES OR TOPICAL APPLICATIONS TO GET RID OF SOMETHING THAT HAS UTTERLY DESTROYED YOUR LIFE AND LEFT YOU SUICIDAL ANYWAY IS WELL WORTH IT THE RELATIVELY SLIGHT RISK. PERUVIANS AND AUSTRALIANS HAVE USED IT FOR GENERATIONS WITHOUT ANY MAJOR PROBLEM. A ROTENONE AT A DECENTLY HIGH PERCENTAGE IS CALLED FOR. SOME PEOPLE HAVE MITES THAT ARE UNUSUALLY AGGRESSIVE STUBBORN AND UNRESPONSIVE TO OLD STYLE TREATMENTS. WE NEED A HIGH PERCENTAGE HARDCORE NO JOKE ROTENONE.
Jul 17th, 2017
Someone from Bothell, WA writes:
Hi there National city. Look up WALKING DANDRUFF this a parasite visible to the naked eye. Both pets and people can get it. There is another name for walking dandruff. It's real name for walking dandruff is Cheyletiellosis. From The cheyletiella mite. It's highly contagious. Quote" They live in the keratin level, the top layer of the skin " end quote. Both humans and animals can get it and pass it to one another. You should be able to see it moving. Severe itching, sometimes blisters on the scalp Red bumps on arms trunk and butt. Sometimes they will disappear on their own after about a month. ( that's what it says anyway on line)' Says humans can experience a lot of pain and discomfort because of the mites. I don't know if that's what u have. But hope maybe this helps. I'm pretty sure there is a fungus involved for a lot of people too. Maybe you've already read about this mite. Take care.
Jul 17th, 2017
Someone from Marietta, SC writes:
I think the CDC and the DEP could help everyone out that's suffering from this "hell on earth" long and horrible nightmare if they would.... we've all spent millions of dollars combined to still be pleauged with these flesh eating mites and someone somewhere knows exactly what needs to be done in order to regain our itch free lives, and sleep in peace knowing our kids aren't being eaten alive right down the hallway... what if it was ur family, wouldn't u want help!!!?
Jul 17th, 2017
Someone from San Angelo, TX writes:
We must find a way to get rid of them
Jul 17th, 2017
Someone from San Angelo, TX writes:
We must find a way to get rid of them
Jul 17th, 2017
Someone from Bothell, WA writes:
I just came across a video on you tube about morgellons and Lyme. He also talk about mold. It was hard to hear cuz he was driving in his car. U can google :YouTube morgellons Lyme Chris Sweeney and it should come up. He's done several videos, but this is the one where he finally got rid of "it". It's kind of long. But there is some good info I feel. He too tried all the different remedies and saw all kind of drs. But finally found a dr that seem to know a little something more about parasites. This dr explained what some of the symptoms were and meant. Yes there r bugs. The crawly isn't just from the bugs, it's also from the toxins created by the bugs/ parasites and your body fighting. It's complicated for me to put in text/ words. But it's worth listening too. Maybe start about 1/4 way into. But really the whole thing made somethings kind of come together for me. I hope this help.
Jul 16th, 2017
Someone from National City, CA writes:
Please help. These infestations are nightmares. They look like lint and bite day and night. I've started spraying bleach on myself trying to kill them off. I wash everyday. I've gotten rid of so much of my things in hopes to minimize their living environment. I've made salt scrubs and wash with head n shoulders. I've shaved my head, wear a plastic head cap to bed and sleep with Vicks vapor rub in my ear. I just started a sea salt water cleanse and vitamin C. All has helped, nothing has totally eradicated them at least not yet. I've purchased the bed bug/ allergy proof pillow and mattress cases and use only a sheet now and this too helps. I wash the sheet and pillowcases daily though (not the protectors just the regular sheet and pillowcase). I sprinkle Gold Bond medicated powder on the bed before sleeping. Again all helps. Please help us make them go away.
Jul 15th, 2017
Someone from Deltona, FL writes:
Hello Bothell,WA I read both of those books,one sounded more of her life story with her partner and the other well what can I say the stuff she wants you to fumigate your house with cost 1/2 on walmart lol. We moved around for almost 25 years different states different homes we have been in this house 15 years.The *bugs * HAve been with us for 40 one night I had the window open I woke up itchy and that was that we didn't have the Internet like now and I did not know where to turn,was embarrassed to ask anyone they come and go sometimes there's is months of peace then it starts for a few days and then it's gone.Since Dec tho I have had no peace.My husband is not affected so much seldom he feels them.We are in town no trees really no marsh.As far as what works for me I use a lot of Foster dog shampoo it has permit bring I spray it every where but not for long it stops working the I use Windex with amonia D,.I found dead a website I posted it earlier that was so amazing all I feel is right there and I'm telling you I feel better after just a few days! I am having our house inspected and tested for mold.I really believe that is the cause.One good thing from all this is stopped eating sweets lol,. As for everyone else reading this,I pray for all of us may we all have peace and normal lives one day soon. Please read the website it does help and it's Free!!! BOTHELL Ithe was very kind of you to talk with me,I wish you luck and God be on your side I hope you find new strength just like I did a few days ago, burning the house and comitting suecide really was my last option,now I'm actually smiling :). Stay in touch ok
Jul 15th, 2017
Someone from Bothell, WA writes:
Hi deltona fl. I've only read one other post besides urs about having had this as far back as the 70s. I got it in the early 1980s. This isn't anything new as u know. But there really seems to be a huge surge in the increase of new cases. These r only what we r finding on the internet. Those of us that r on line daily checking all the sites probably notice the increase more. But this is why I get so frustrated when people try and blame it war fare. I just don't believe that. Ur probably right, congress isn't going to help us. Until maybe the whole White House gets infested or trump towers or something crazy like that. Lol. Even if it did, they wouldn't tell anyone. Cuz they wouldn't want to be thought of as crazy! But the numbers ARE INCREASING. Hopefully it will be taken seriously soon. Lyme disease has finally gotten recognition as being real. Now it's being understood that Lyme is found through out the US. Not just the east coast. I don't know about the rest of the world and Lyme. Deltona , have u lived in the same house all this time, Are u near water or marsh? Does ur house have moisture or mold problem? In the attic or crawl space? I def think the bird mites carry bacteria. Not just from the birds. Sporo schenkii is a fungus found in dirt, trees ,bushes ,moss. Nest r made of many of those things. If u have lesion too, it could be the mites also carry this. U get bitten by the mites. The mites introduce sporo into you thru bites. Orcuts or sores u already have. Read about sporo on wiki. Read ALL it. I've read of people getting rid of the mites after 1-2 permirthin treatments. Other aren't that lucky. Maybe those r the people that got infected with sporo too. Fungus and mold also cause the feeling of biting and stinging and can make u very very sick. Itcan get throughout your whole lymph system. So many ideas. But I def believe bugs/mites r involved. What "treatment" work d best for u. We're ever able to get rid of them for a while? Then they came back? Read the book THE YEAR OF THE MITE. Also WAR ON MITES. They r both intersting. The year of the mites is about a 3 people family that got bird mites. Also got them ID. The mom, the author is a cell biologist in California I believe. That helped her a lot. But she still had to figure out her own way. Diet low in sugar and other carbs seems to help the symptoms be not so bad. I hope to hear back. If notdont give up yet.
Jul 15th, 2017
Someone from Deltona, FL writes:
http://invisiblebitingbugscure.blogspot.com/2011/08/cure-for-invisible-biting-bugs-on-skin.html Please everyone go to this Web site and read!,,,,90% of you will find relief,I read the blog and it sounds like all of us here.There is cure, I did the things they recommend and Omg 4 days now and already better. http://invisiblebitingbugscure.blogspot.com/2011/08/cure-for-invisible-biting-bugs-on-skin.html
Jul 15th, 2017
Tony M. from Pinellas Park, FL writes:
this mites situation is out of hand, there are anywhere here in pinellas park, FL. there is not relax at home anymore. I am a veteran, and i take any Afghanistan tour any time, i least the enemies combatant were visible.
Jul 13th, 2017
Someone from Deltona, FL writes:
40 years ago was the last time I felt Normal 1977 Cash Oklahoma is when they invaded our house and it has been hell ever sinse.The biting,The Itching and the being told It's all in you head,.Every one is giving good advise some helpful some a waste of money and Time! I can tell you this I am ready to burn down our house that is the only way to be rid of these things.We are looking for help from Congess? What's in it for Them? That's all they care about,they only listen ( at least make believe they listen) when it comes time to vote,they won't help any of us.This is our country we made it what it is,my husband spend 30 years defending our country giving his all and what do we get Back? We have to beg for help with these darn demon bugs.We need help Now and fast,I am tired of fighting,I read your stories it makes me cry,we deserve a Normal life free of these bugs,I feel for all of you and all I can do is cry.Please Congress listen to us,this is very serious!!. The CDC NEEDS to act Now ! I came to this country with nice dreams ,what I got was a nightmare from which I have not been able to wake up
Jul 13th, 2017
Linda B. from Fowler, IN writes:
Please help me I have lost everything and am disabled I cant afford to keep trying to get rid of these mites and Drs wont help.
Jul 13th, 2017
Linda B. from Fowler, IN writes:
Please help me I have lost everything and am disabled I cant afford to keep trying to get rid of these mites and Drs wont help.
Jul 13th, 2017
Someone from Oceanside, CA writes:
Dear Congressmen, There are many people out there, including me, that need to know our government is taking serious the mite problems that plague families across America. Doctors do not understand it and people are left helpless to figure it out for themselves. This problem has the potential to drive one mad, especially when you can't hug your children or your spouse for fear of infecting them. It singles people out and/or consumes some or all members in a household. The expense and energy it takes to battle is unfathomable. Please consider that one day it could be your or someone you love and act now to investigate and find solutions for this widespread problem. Sincerely, Xonia
Jul 13th, 2017
Someone from Oceanside, CA writes:
Dear Congressmen, There are many people out there, including me, that need to know our government is taking serious the mite problems that plague families across America. Doctors do not understand it and people are left helpless to figure it out for themselves. This problem has the potential to drive one mad, especially when you can't hug your children or your spouse for fear of infecting them. It singles people out and/or consumes some or all members in a household. The expense and energy it takes to battle is unfathomable. Please consider that one day it could be your or someone you love and act now to investigate and find solutions for this widespread problem. Sincerely, Xonia
Jul 12th, 2017
Someone from Bothell, WA writes:
Hi there Weymouth Ma. I've read those claims too on the Carnicom institue site. He is an extremist. These extreme thoughts and ideas that he and others talk about are not proven. Anywhere. He says a lot of things. He seems to very smart but with the paranoia ( sorry to use such a strong word) of conspiracy around every single corner. A lot of people quote him. It's too bad. Because it's that kind of talk that makes our drs and family members think we are crazy. He takes AWAY FROM OUR CREDIBILITY. U can believe what u choose of course! But I would think very carefully when seeing a doctor and repeating any of his IDEAS. They are not facts. Anyone can say what ever they want on the internet. But the reader needs to be very discerning. I'm not saying our government hasn't decieved us before. Or out right lied to it people. Has kept many things hush hush. The FDA and EPA r right in the thick of many of those hushed things. just be aware of what your REALLY READING. These bugs,mites, mold,fungus have been around since time began. our world is out of balance right. This could be something usually found in tropical countries. But with travel so fast now days, and so often and so many people in the high tech industry traveling all over the world, maybe it's coming with the travlers. maybe there are doctors where this is more common that have seen this before. I have read of drs from Africa now working in the US, that are recognizing this. There are some pretty gnarly diseases that come from bugs in these 3 world countries. So do we all look for infectious disease drs from Africa or India or Taiwan to be seen by? I dunno. It's not a bad idea. maybe this is from global warming. Creating more moisture which helps fungus and molds grow. Thousands of bugs are attracted to mold and fungus. Mites springtails some spiders. Maybe we get the mold growing in and on us from a moldy house and that's what attracts the bugs to us. It would explain the variety of so many bugs being found, on just one person. Or in the house where before there were none. Maybe there is a leak that recently new. when before there was none. Maybe it's a pymotes mite that grows on leafs. These little mites do bite people. In fact there have been several out breaks over the last couple years. Look up pin oak leaf Gall. But they say these bugs and their bites only last a few weeks? Maybe the lesions are from the bacteria these bugs carry on them, infecting people when they bite. The bite goes away but the bacteria and whatever stays and thrives. Maybe these bugs last longer on people than they do on trees. It hasn't been until recently it was proven that bird mites can and do live of humans. They do consume human blood and can reproduce on humans, while ingesting human blood. Birds nest are FILTHY. They can carry the same disease that ticks do. For years doctors have not believed that Lyme disease is real or that very many people have it. That archaic thinking has just changed. JUST. Finally Arizona is saying YES, Lyme is in our state too. As are many other states stepping forward. We don't know, what we don't know yet. For sure science would rather study the big things like cancer. Where the money and the funding can be found. Where they make a lot of money off of just one person. With these mites / bites, they wouldn't be making a lot of money per person. Not off some little invisible bug that is biting crazy people. Lol. But. As this continues and spreads some important person will get it. Someday. But they may not tell anyone for fear of being labeled as a crazy person. I've seen several post on various sites of nurses having this. Even a few doctors. When they went to their co workers, people they trusted respected and thought they felt the same way about them, they were dismissed. Some kind of laughed at. Some of these people are still working. Some quit for fear of spreading it. Either way, they are not being heard or treated. Some people think this is not contagious. Others like myself think it is. I think it depends on the persons immune system if they get it or not. If they get infested or not. In Many families, only one family member has it. Then after months or a few years some of the other family members get it too. Maybe their immune system was able to fight off the mold for only so long. Eventually their immune systems start breaking down. At first they only get the occasional bites. Then they start getting more. And more. I don't know this for fact. These are just things I wonder about while trying to connect the dots. ( no pun intended lol). At some point it will have to be addressed. There will be more and more people getting this. Anyway. I think we need to stick to the basics of science. Until it's proven otherwise. Many people know EXACTLY when they got this and what gave it to them. What they doing that started it. Some people don't. Some people put it together later after they start researching. They find a birds nest in the attic or AC unit. Or mice or rats living close. Or s big patch of mold in their bathroom. Some think they got it from their indoor outdoor pets. But when u do see a dr, If u do, these are people that need PROOF! They are people that study science. They need facts and proof. So just try not to sound crazy when u talk to them. believe what u want. But I think u will do better yourself and for all the other sufferes if you can keep it from sounding to far out there. Lol. These are just my own thoughts. But practical. Right ? Lol.
Jul 11th, 2017
Someone from Dayton, OH signed.
Jul 9th, 2017
S. A. from Weymouth, MA writes:
I read somewhere the government used Collembola in biological warfare to spread disease, so maybe that is why th CDC isn not motivated to pursue this.
Jul 9th, 2017
Gail S. from Heidenheimer, TX writes:
Does people get this in the hair I have allot my hair off two times now anyone ? Also have it in my food
Jul 8th, 2017
Someone from Mobile, AL signed.
Jul 4th, 2017
Someone from Houston, TX writes:
Fargo, I am surprised to see this after all the help you have offered us here. Of course, we're all allowed to have bad days - and we buggy ones get to have those every day. I have read your ebook - thank you for sharing it. I have actually found helpful information here, and pass along what helps me in case someone else might benefit. I think that most of us have no illusions that Congress will do anything for us, but it is an easy site to find, and to locate others with the same affliction, thereby validating that we are not delusional. Some of us do not trust Facebook regarding privacy issues and therefore will not be visiting the site there, so this is another place to congregate. Hope you're having a great 4th! :-)
Jul 4th, 2017
Someone from Fargo, ND writes:
Give it up!! Going to Congress with our medical problems makes as much sense as taking our car to a plumber. Congress knows nothing about medicine. And, besides, what kind of a chance do you think your little petition has against Special Interest Groups (Cancer, Heart, AIDS, Mental Health, and that's not even the tip of the iceberg) and Corporations (drug, insurance, medical associations, etc.). They have the Votes and the Money. After all, that's what our system of government is all about, Money and Votes. It's a stupid system, but then, What else is new?
Jul 2nd, 2017
jackie l. from Steger, IL writes:
Please help there is a crisis and drs seem to disregard every concern The town sprays for mosquitos can they check into other little invaders I have been ill and most nonexistant for a year now my children are suffering and i am losing my mind i think they have even migrated in my veins i have medical knowledge and by no means am i delusional we are to broke to hire exterminators I havent had an actual diagnosis to try to claim SS or disibility I breathe and take up peoples space. I am useless and more costly to others; rather than contributing as a productive citizen
Jun 29th, 2017
Someone from Houston, TX writes:
Little Rock, how are you taking the oregano oil? Externally? Internally? Dosage? I thank the person who posted a few months back about Tinactin spray - that seems to help get me through the night when sprayed on my problem areas, followed by a dusting of food grade diatomaceous earth while it's still damp. Plus liberal use of lint rollers on me, on my clothing, and in the bed. However, lint rolling the scant clothing I'm wearing to bed is not enough -- I must still pick off every single little fuzzball I can see or be bitten as soon as I roll over in bed so it's pressed against my skin. This is a living hell.
Jun 29th, 2017
Someone from Little Rock, AR writes:
Been fighting this battle for at least three years; it was over two years before I figured out it was some sort of parasite. I agree that it seems to be related to fungus or spores? It is like some type of magnetic attraction with certain hairs. Oregano oil seems to help eliminate some of the problem, but it is extremely painful. No one believes me and I have seen several doctors. I am a respiratory therapist and work at a hospital, have several friends that are doctors and none of them believe me. They just laugh it away and tell me it's in my head.
Jun 28th, 2017
Someone from Dunellen, NJ signed.
Jun 26th, 2017
Someone from Salisbury, MD writes:
we need help with these bird mites.
Jun 24th, 2017
Brenda C. from Billings, MT writes:
This is a horrific and landlords and pest control people need to be better informed. They said I was hallucinating and seeing things. These bugs hurt and I want them gone. Do something!
Jun 24th, 2017
Someone from Bothell, WA writes:
Hey John from San Fran. All that dust and mysterious stuff floating in the air is fungus/ mold spores. Check under ur house and in ur. Attic for moisture. Look closely. It doesn't take a lot of moisture to create a problem. This can turn into an internal fungus infection. It starts growing in and on u. This is what attracts all the bugs. The mold by itself can cause biting stinging crawling sensations. The bugs also carry their own bacteria. U get bit by a bug and this starts lesions too. Figure out a way to reduce the moisture further by stopping it. Dehumidifier can only help so much. If u have a continuous moisture problem, they won't be as effective. One of the things I used on the leisions when they were bad, was ice cubes. Directly on them or in a baggie. I used to just STARE at the bites trying so hard to see what I could FEEL moving in them. I had the fibers in the sores and little black dots. The ice cubes seem to stop the movement. Enuff so I could get to sleep. Most people that have seem to be kept awake most of the nite. It wasn't till sunrise when it would call down enuff to sleep. They lesions still itched in the day time, but the ice cubes , even ice cubes wrapped sort of in a wash cloth to absorb melting- helped calm the pinching biting feeling. Check ur yard for standing water or wettter areas. U might want to read about OAK GALLS from pin Oakes. The leaf Gall also carries mites. People were getting bit in parks, walking under the trees on city sidewalks and the mite is small enuff to be blown thru window screens. Tho they say these oak Gall mite bites only last for a few weeks, they aren't taking into conciderstion the bacteria that they carry too. Several years ago was the first big identified clusters of people getting bit by these mites. I'm not saying they ARE IT, but it's something to concider. Especially if u have pin oak trees near by. I'm sure uve read about morgellons and bird mites. Read the book the year of the mite. A family got infested with bird mites. They were identified. You will learn a lot from this book. Take care everyone
Jun 24th, 2017
John M. from San Francisco, CA signed.
Jun 23rd, 2017
John M. from San Francisco, CA writes:
After 14 months, I've had just about every relative symptom - The invisible bugs, an itchy scalp, pin pricks, unexplained skin ulcers, joint soreness, light asthma, fingernail issues, flea like sensations, mystery dust and floating fibers. All disappear briefly only to return again without any telltale reasoning. I've tried Windex, peppermint, tea tree & neem oils, Epsom Salts and rubbing alcohol - Garlic, onion and citrus.. No lasting relief, as I t's quite obvious this pest lives in my home. I NEVER suffer out and about and often totally forget all about it, but in the evening everything changes - especially between 6pm - 11pm. It seems this invisible nightmare floats up from below or drifts down from above landing on any exposed skin including my face. It is habit now for me to always remain in sweat pants, long sleeves and hat during these hours. I also use two air purifiers and clean sheets at least once a week. I believe it helps to fully open all windows during the day hoping these things will just fly out. Called an exterminator out - They were useless - Dermatologists are as well. Personally, I am quite confused at the number of us sharing the same exact symptoms for years now without an answer, solution or any actual research. Like many here, I've had to suffer in silence as non-sufferers just have no clue of the agony & discomfort. For mental health reasons I remain light hearted and hope for the MSM news to someday illuminate the condition so we are no longer considered just delusional. I think we deserve better. Please hang in there. Get rest, eat well, take vitamins and be good to yourselves. Remain strong. - JM
Jun 23rd, 2017
Someone from Chicago, IL writes:
I'm in horror about the lack of knowledge and help. Can someone just please help.
Jun 22nd, 2017
Someone from Houston, TX writes:
For those of you who have reported the problem of previously good teeth dying, I've read about a number of things independently that are said to cause this: 1. Lyme disease 2. Morgellons, which some people believe is the result of undertreated, long-term Lyme 3. Reaction to certain dental materials used in root canals 4. Surgical mesh, used for hernias, bladder lifts, etc. So the second two possible causes are toxic foreign materials inserted into the body, where they break down and cause adverse reactions over time. There is a class action lawsuit over surgical mesh...something to pursue if you have mesh in your body and are ill. If you've never been tested for Lyme and have "the bugs", now is a good time to get tested. If positive, maybe Lyme treatment can lighten your load.
Jun 21st, 2017
Someone from Bothell, WA writes:
Dear Lexington. So sorry for you plight and plague. This is horrible. I can't imagine taking care of others while dealing with this scourge. Meanwhile being labeled as crazy. This is spreading lighting fast. Yes this could wipe out humans and animals. I know that sounds drastic. But by the time the CDC and other world health organizations finally have to admit this is real, THEN find something that will cure it, somewhat quickly, I could see how humans could end up on the wrong side of this. Then it just being too latero get on top of it. The people that don't seem to be catching it will be burying loved ones. Children spouses parents grandparents aunts uncles and asking why???? They can hardly eradicate scabies now. They've become resistant. But this is a DIFFERENT MITE, with other issues. This I believe is NOT SCABIES. NOT SUPER SCABIES. This is fungal first , then attracts the bugs to us. I'm not sure if a fungus carrying bug bites us and then we get the fungus and more bugs, or if the fungus is airborne from our homes or land around us. It seems to live anywhere but Iceland. But thrives more with humidity. Have u checked out morgellons sites yet? I'm not sure if it is morgellons or a bug or bite or fungus, or if that's what morgellons actually is? I just know they won't be able to turn a blind eye forever. Every now and then u see a blurb on the tv news about this itching biting stinging, threads and fibers thing. It is SLOWLY gaining attention. There r several real good sites to go to that tell u what to do with ur clothes and bedding furniture cleaning al that stuff. Take care.
Jun 21st, 2017
Bob K. from Bothell, WA signed.
Jun 21st, 2017
Someone from Lexington, SC writes:
The enviromental toxins for the industrialized world has brought on new organism that are plaguing our society. Without the research cohesively done with bio chemist, physicans and bio-engineers understanding of these new organism will eventually remove human and animal life from our planet. I am a suffer of an unknown illness. It has invaded my family. At this time I am unable to care for my children or myself. In the upcoming days I will have to ask for government assistance, to cover my basic needs. Shelter and food for a family of three in addition to insurmountable medical bills and prescriptions has to be a burden on the tax payer. I want to be a tax payer, not a recipient of Government funds. Please open research on the enviromental conditions of today and the possibilty of new organism and them erradication of them.
Jun 18th, 2017
Someone from Modesto, CA signed.
Jun 17th, 2017
Someone from Hampton, GA signed.
Jun 17th, 2017
Someone from Hampton, GA signed.