Urge the CDC to take action against surging unexplained disease
Messages Sent So Far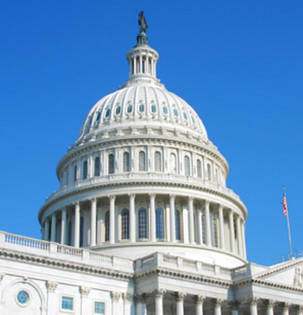 Thousands of people around the world, and the numbers continue to grow, are complaining of symptoms which include: crawling sensation, severe itching, stinging bites, skin sores and pimple-like bite marks. We continue to visit doctors and spend our money on senseless remedies, in a desperate attempt to put an end to our suffering. Many believe is microscopic mites, others believe is Morgellons...but in the end, none of us know with certainty what is the cause of this horrible affliction We need Congress help urge the CDC to look closely and seriously into this mysterious disease that is plaguing and ruining the lives of thousands of people around the world. Urge the DEP investigate the pests responsible for this infestation. Please take our plead seriously and help us !
Public Comments
Jun 17th, 2017
Someone from Saint Paul, MN writes:
This sutuation is a growing health problem, becoming more prevalent in our developed as well in underdeveloped countries. People need more leadership and programs to help solve and end thus provoke in their families and households. I was majority affected by related illness and got over that however mites are still hanging around in my house. This is very serious and can be very contagious as well.
Jun 15th, 2017
Someone from Bothell, WA writes:
Hi all, Just wondering if u are aware of the FACEBOOK site for MORGELLONS. Even tho u may not think u have morgellons and have something else, like mites or a fungal infection or just DONT KNOW, this is a great group to belong too. There are people there that are covered in bites, not covered in bites. Sores - no sores. Crawling sensation some don't get that. Some think it's morgellons some don't. No one really knows yet. Because the only people that are talking and researching it are the people that have these crazy making symptoms. My point is, even if you don't think what you have is morgellons , symptoms are so similar to these other bite sites and invisible biting bugs. If you've not joined this site, I reccomend it. There are a lot of people talking daily to each other's. It's designed to have conversations. Where as this site isn't really designed for continuous feed back and questions. Tons of photos to compare with your own pics and symptoms. If you join and visit for a bit, then change your mind you don't have to back to the site ever. Right? But I think you'll find a lot of similarities. More than not. I think what we all have is a type of mite or some other tiny bug, that carries a fungus. Some people also get the fungus and some don't. Anyway I hope you'll at least visit and take a look at the site. I found out about it on cure zone. Curezone is another site that covers everything from pepper mites, collembolla bird mites morgellons ALL the symptoms and ever title you've heard this being diagnosed with. Hope to see u there. Take care
Jun 13th, 2017
Someone from Willoughby, OH writes:
Please help us rid these bugs! I feel like I'm going insane!!
Jun 12th, 2017
Someone from Sound Beach, NY writes:
I was infected with the mites 10 yrs ago, my best friend had to two parakeets that were slowly loosing their beaks, as time went on she was told she could keep them, that there was special food for them. She kept them, not knowing that the mites eating the beaks of the birds were slowly infesting her home, Nashe was not affected by them, I was. As time went in the birds died and she needed to move. I volunteered my home, she had cancer and I thought it best for her to move in with me. After moving in the mites took over my home and myself. My friend has since died and I live on with this horrible infestation of birdmites. I've spent my life's savings on trying to rid myself, my dogs, my home, of these parasites without any success. My home will be sold on a short sale basis. I have no money to continue this fight. My income will be spent on rent. I pray everyday that there will be a vaccine to eliminate these creatures from my life. My daughters claim to not be bothered by them, I don't believe them, I think they just don't want to make me worry or stress anymore than I already do. I also have a grandson now, I worry that he will be affected by them. If anyone can offer help please do, I would appreciate any communications concerning this. Thank you
Jun 12th, 2017
Jacki s. from Killeen, TX signed.
Jun 9th, 2017
Camille B. from Phoenix, AZ writes:
Fargo, you are correct, looking for a cure from Doctors who were actually taught in their books this what a delusional person will say and this is their symptoms and it is all leading them to conclude you have delusional parasites, period. This means even if you got a doctor to believe you, he would not know how to help you at all. I have known a few people that got infested and thei husbands didn't and the were doctors. I had this for over two years, I have been completely cured for years now. How? I started praying, searching for the creator of the world to either take me from the horrible world I was living or grant me the grace to believe him for a healing, he did.
Jun 7th, 2017
Patty G. from Benicia, CA writes:
The medical community needs help from the entomology community in identification of these hexapods/parasites that have evolved to human infestation. Only then will the medical community be able to help patients. And...the UC Davis can help Just by taking down their blatant statement that these insects do not infest humans. And that all these suffering people are "delusional." Insects have evolved...the scientific community has NOT. I am a walking lab test of human parasitic infestation just waiting for the opportunity to provide evidence of this affliction. However, there is no one willing to investigate. I've come to the conclusion that perhaps if this is human infestation is proven, it will force the medical/entomology communities to act. It is just easier to give out mind altering drugs and allow these people who after years of infestation probably will die of other conditions perpetrated by an overwhelmed immune system.
Jun 7th, 2017
Someone from Bothell, WA writes:
Hey Fargo , you are right. No one is listening to us, but the people that have this- and sometimes friends and families members that help emotionally support people that have this. It is a lonely, terrifying thing to go through. But what ever websites or links that sufferes can find to share and learn is still a plus. Just on this site alone, so many times I've seen people comment that they thought they were the only one! Maybe this is the first site they've come to, first site they found. First site they commented on. It DOES serve a purpose. Unfortunately - Just not the purpose we were hoping for! Even so, i think it's useful. Your right, if you go to a clinic or ER, or even your own doctor that you've known for 20 years, that you respected and felt they respected you too- they will tell you, your crazy. Maybe, most likely refer you to a psychiatrist! To me what seems so wrong, one of the many things I should say, that seem so wrong is that hardly any of the doctors looked your skin or a skin scraping with a micro scope! Are they serious?! Tho I've read, that scrapings can damage the mite. Which canmakes it look unrecognizable as anything living. I tell people when they go to see a doctor, don't talk about bugs or mites. Talk about skin fungus. Yes lie. Sort of. I don't think it's a total lie though. Lol. Doctors believe in skin fungus. They know that this can happen to people. You can start that way. at least get your foot in the door to have a conversation, without being so harshly judged. Tell them you've had it before. Your doctor retired, he gave you some cream and pills to take. At least then your doctor will LISTEN TO YOU! You can slowly ( I know your desperate) SLOWLY build a good relationship and hopefully trust too. Don't talk about conspiracy theory's - that the government is killing people off. Don't mention chemtrails. Don't mention GMOs. I'm not saying those things are impossible either ! I'm saying it will be impossible for you to get your doctors desperately needed help and attention!!!! I believe that there is a bacterial/ fungus or mold issue happening also. These mites are filthy dirty. They carry bacteria, they come in contact with fungus , mold, feces, what ever is on birds animals and in dirt. They bite you and then can transmit the fungus. Fungus also creates the feeling of being bitten or stinging and crawling sensation. In fact fungus kind of does crawl as it spreads. I have a theory. I think the people that get rid of this quickly only have mites. They use the ivermectin or pyrethrum a few times and it's gone in a few months. The ones that suffer for many months or years have mites and fungus. Or maybe got rid of the mites but are suffering from the fungus. A lot of people report just the crawling but no biting. That MIGHT explain what's going on. All sorts of anthropods and arachnids eat fungus. If your living in a home that has moisture problems, you maybe systemically producing fungus. In your body. Your home AND you are attracting mites. Springtails and cheyletiella ( walking dandruff) are attracted to fungus. Supposedly springtails don't bite. I don't believe that. Says they don't have a mouth. Huh? Anyway what an entomologist told me was, the springtails are just there crawling around. That everyonce in a while they taste test and bite. Lol. Ok. Maybe. I dunno. They also go through different stages. Maybe when in one of their different life stages, maybe they bite then. Who knows?? No buddy. ☹️ Walking dandruff can affect both you and your pets. Usually you see it on dogs. Looks like a bunch little dandruff flakes on the skin. Usually the back shoulders or haunches. But if you look close you can see it moving. Once you've got your doctor to agree to test for fungus, he will give you medication for it. It will help. Even if you don't have fungus. It still helps cut the population of mites on your skin. Get your own microscope. There r many under 50.00 that hook up to your camera. So u can take picture. I've read of people buying little $12.00 micro scopes at a major toy of hobby store. Once you think you've established a good report with a doctor on the fungal thing, tell him, one day you decided to look at your skin under a microscope. If you have pics of bugs/ mites, this would be the time to mention u you found these weird little things on your skin. Hopefully you will get his POSITIVE ATTENTION. Can't be any worse than coming in and saying the government is killing off people with invisible bugs that bite. Right?! Lol. Read about the fungus SPORO SCHENKII. Read the WHOLE thing. On wiki. This fungus is found everywhere. Dirt, moss trees bushes stickers bird nest rat nest. Your pets could roll on something dead and bring homes mites. Mine rolled on dead animals when ever they got the chance. Eeew. Lol. I hate to tell people to lie to their doctors, but honesty and vulnerability aren't working. Some people think the cedar products seem to work. Others say it doesn't work at all. I think the trick is have a fogger with these prods instead of spraying it. Fogging is made to get in all the teeny tiny nooks and crannies. Get rid of everything that collects dust. Put your nick nacks and books away. Loose papers too. It's best to get rid of fabric. Furniture that is fabric, they love that. As far as clothing you will do better with polyester fabrics, Nylon, and spandex. They don't seem to live in that. Check the inner seams of your clothing. Don't use towels after u shower. Use paper towels. I think for a lot of people their hot water heater doesn't get hot enough, or their dyers. You maybe just reinvesting you self with your fabric towels. Check you house for birdsnest or mice. Or trees that have birdnest near your house. Or even branches that fought the roof. Mites travel! Far. Look for moisture problems. Under your house in your attic. Under the sinks. Look at your dishwasher and washing machines. Make sure you don't have a steady leak. If you can afford it, get a couple dehumidifies and most of a GOOD air purifier. The air purifier will take care of a lot of the dust mold and fungus spores floating in the air, It will help with the mites too. Get a BUNCH of lint rollers. Not the Velcro kind. Roll your bed before you get in it. Roll your body and your clothing before you get dressed. All of these things will help cut the numbers of mites and reduce the fungus. Quit eating carbs as much as you can. Meaning sweets. Or veggies high in carbs. Breads too. Fungus grows from sugar. Carbs covert to glucose in your body. Glucose is sugar. Build up your immune system. More than anything don't give up. This isn't a new thing. But it's definitely becoming an epidemic. When I first got this, computers weren't invented yet!!! Almost. The computer gives us a voice that we didn't have before. It's coming. Our time IS coming. We are just now starting to be heard. It was like this with AIDS/ MS/ LYME/ FIBROMYALGIA and many other illness all thought to be "in their heads. ". I write and read here often. Mostly for the new people. Sorry for repeating myself so much. But I hope to help others. Don't give up.
Jun 2nd, 2017
Bob K. from Bothell, WA signed.
May 31st, 2017
Someone from Astoria, NY writes:
I'm 30 years old and dealing with this plague for 4 months already. I got it by sleeping on a friends mattress. I'm loosing my mind now, every day spending lot of money and trying to find a solution, but they still are there, multiplying. It's extremely contagious too. My colleagues around me who dared to touch me or hugged me started scratching their bodies, faces. My boyfriend got it too. I'm trying to avoid contact with people, but ashamed and scared to tell them what's really going on. I'm scared to loose my job. My insurance is gone, and the doctors couldn't help it either. Some of them thought it's scabies, but they are not that visible on the skin. Have some pimples here and there. I think the pimples are the nests. So I scratch it and put some tea tree, which made it a little easier. I got a sulphur prescription cream from a doctor back home. My mom send it to me. As far as I know it has vaseline, Zink and some other mineral, but the main component is sulphur 30%. That makes it easier to sleep. I apply it for more than a week. Makes the skin and the clothes smell, but I don't care anymore. Whatever helps. According to the doctor I should stop using it after 5 days, but I still feel them in my shoes and on my legs and face, head and feet. I am washing my clothes and sheets every or every second day. Don't have in house laundry so it's really a torture drag a full bag up and down in the building with no elevator. Plus the money I spend on laundry so far are draining me out. Can't do this any longer. I feel nasty, guilty and terrified. How should I avoid those people? How should I keep my job? Not sure what to try anymore. The sulphur dried my skin a lot so it started peeling now. More food for them. Like I made them a feast. All I know is that they don't eat blood, but my skin. And they infested every area. The problem is I can't see them, but I feel them. I ruined my clothes from washing on hot and drying for almost an hour every day. Can't live like this anymore. My boyfriend has dry skin so they have him all over, especially on his head, he has little wounds cause he has short hair. I can feel wounds on my head too. All I know is that they are not lice, no ticks, but they do exist and they eat my skin. The closest I have seen were white shiny spots, smaller than a grain of salt. And some cylindrical white ,dandruff like things. Please help me, help us, I wouldn't wish this to my worst enemy!!!!! Please!!!!!!
May 31st, 2017
vickie o. from Sumiton, AL signed.
May 31st, 2017
vickie o. from Sumiton, AL writes:
We need help. I have never encountered anything like this in my 63 years of life. I'm getting physically Ill from this. I need help today from these mites. I have specimens of this mite that i got off my skin with clear tape. These things get in clothing, bed and body. washing clothing doesn't get rid of these , EPA and their save energy messed that up.This is a public health risk. Nothing will kill them. sleep is a thing of the past.
May 30th, 2017
Someone from Houston, TX writes:
Charlotte, where did you get the 10% permethrin liquid? How long ago did you use it? People who have used the 5% cream have usually reported only a few days of relief. Regarding getting prescriptions through pet meds online, it's not as easy as it once may have been. I tried ordering cephalexin but to be able to place an order I had to "create" a large dog. I bailed out when they required the name of a local vet who was on their list.
May 30th, 2017
Someone from Houston, TX writes:
May 30th, 2017
Someone from Charlotte, NC writes:
Springtails - Collembola Mix you up some Permethrin cream. I bought a 32 oz bottle of the 10% liquid Permethrin. I mixed it up half and half with my lotion and coated myself from head to toe. Washed it off 10 hours later. Clean everything with Windex. I was close to suicide when I found this info on the web. Peace.
May 29th, 2017
Someone from Los Angeles, CA writes:
Whoever was writing about ozone generator and red uv lite about to be purchased...i hope the best but please i would not bother with postng unless you know after the fact if it worked period. Thx
May 29th, 2017
Lighter T. from Charlotte, NC writes:
I'm posting about some of my trials and tribulations, if anyone is desperate enough to read it. Cheers! https://www.facebook.com/profile.php?id=100017444767953
May 29th, 2017
Someone from Charlotte, NC writes:
Maybe the antibiotics (Keflex) helped but I'm thinking now that it is the 35% hydrogen peroxide. The youtube parasite rife definitely got their attention too. And I finally gave up the Mountain Dew and all other refined sugars. Now I'm drinking raw apple cider vinegar straight from the bottle first thing in the morning. I got a reptile basking light (red UVA) from the petstore today and definitely got some relief. But now I know there are still a whole lot of them left in me. The buggers now have my plumbing clogged and my belly aches. So I'm drinking prune juice. But they're mostly out of my ears nose and eyes today and my fever's gone. And I have an ozone generator coming Tuesday -- couldn't find the one I wanted locally. I am thankful that I found support online . Salute.
May 28th, 2017
Someone from Bothell, WA writes:
Hi there charlotte. R u still making headway with Cephelexin? If so and others want to try it , u can get it pet meds stores on line. No prescription. 500mg cap is 62 cents each. These r human grade medicines. Safe for human ingestion. That's what they told me. I heard it before, but never tried them. But I know a lot of people that have this mite / itch bug get their permethrin products through pet supply stores. thats where people go when their doctors won't cooperate. And yes Pittsburg. Ur description of some of these bugs was accurate. I think we have a couple diff bugs that can be involved in this. I've written before many times, but I write again often for new people. I think this is more than just mites and bugs. I think this starts as fungal infection on your skin and for most people their environment. It involves moisture somewhere too. There r tons of little bugs and mites in our environment. If u have the right thing growing in your surroundings u start having problems. The fungus can become systemic with in your body. U then start producing it in ur body. It cone out they the skin. Plus just what's floating around in the air. Don't use towels to drive off either. They get infested. They may not be mite or fungus free after I've washed them. Most people thing their clothing in infested. Well so is ur towels. Use paper towels. I know hate producing extra waste in the world. But this is WAR. Look for moisture in ur attic under ur house. Standing water near ur house. Having these bugs or fungus and mold does not mean ur dirty. But if not at least a every 2 week cleaner, you need REALLY clean house. Get rid of things that just collect dust. They r just collecting mold fungus spores a long with the dust. U those cobwebs that look kind of dusty get those good too. Get ur self several lint rollers too. Roll ur bed pillow body clothing before u put it on. They help a lot. But if they r only attacking u, ur immune system is running on low. Diet has a lot to with this too. In fact u may notice they get more active after you've eaten. Especially if you r eating a lot of sweets or diet his in carbs. In this case even fruits r sweets. People can get rid of this. But it's seems to in a variety of ways. You will have to what helps cut the population drastically and that u can keep using daily. The bug bins don't really work in this case. One more thing about fungus and mold. Both can give the sensation of crawling and stinging or biting. So if ur not seeing the bugs, u may just have a fungal thing going on. Hope this info helps
May 28th, 2017
Someone from Pittsburgh, PA writes:
Please help us. We need medical help. These Mites are not going to go away by themselves. Only research and medication can get rid of these parasites. I read both books that are suggested below, and I recommend them for you to read and to tell others in congress and government. The one book describes my symptoms perfectly, "... a stabbing needle-like pain, then burrowing the needle deeper into the skin..." This is what I am feeling. Does anyone else have the same symptoms? Thank you for your comments. They are helpful.
May 28th, 2017
Someone from Rialto, CA signed.
May 26th, 2017
Sheila T. from Knoxville, TN signed.
May 26th, 2017
Lighter T. from Charlotte, NC writes:
It's all about Frequency and Vibration. Chemistry Music Physics Math and everything under the sun (Hydrogen). http://www.sciencedirect.com/science/article/pii/S2405580816302229
May 26th, 2017
Keflex S. from Charlotte, NC writes:
Praise God! Cephalexin 500 MG. Got a script yesterday afternoon. Took 3rd pill at 6AM this morning. At 8AM, hundreds of those devils exited my person. And I got 13 more days at 3 pills/day. And I'll take every single one of them. I also took my third round of 15 MG Ivermectin this morning. I'd rather die than live like I have the last 6 months. They are called Springtails. Google it. I also used this rife. https://www.youtube.com/watch?v=yxcu7guUqJg
May 26th, 2017
Someone from Orlando, FL writes:
Thanks for the tip, Bothell, WA. I read both books: The War On Mites and The Year Of The Mite. And, they are good books. The War On Mites tells us government and the medical system's role in this tragedy. And, The Year Of The Mite tells us their personal battle with these Mites. I recommend both books.
May 25th, 2017
Dee W. from Abilene, TX writes:
I am not crazy, this is a problem and is going to infect others.
May 24th, 2017
Someone from Bothell, WA writes:
The war on mites is a good book. But I got more info about bird mites from the book THE YEAR OF THE MITE. A mom wrote her story about suffering thru this. Jane Ishka I believe. She was a cell biologist at the time at Berkeley I think. Anyway she was able to get it ID much faster because of the people she works with. That helped. In the book is actually info about when it was discovered that bird mites DO LIVE OFF AND REPRODUCE EVEN when consuming human blood. For years drs have thot mites could not live or reproduce on human blood. Infact they didn't believe mites consumed human blood at all. This book tells what year that was found to false. This is info u can to ur A- HOLE dr still going on outdated info and show to ur non believing family members. It's easy to read and understand as was the war on mites. I just felt the year of the mite is written by a woman that had this crazy disease. What she went they. It's actually an entertaining read considering the morbid subject of mite infestation.
May 24th, 2017
Someone from Jacksonville, FL writes:
I am a medical professional and I can tell you that this disease is 100% real. I have been suffering with it for a year searching for answers and other explanations however nothing else fits. There needs to be more research done on this horrible illness!
May 24th, 2017
Someone from Fargo, ND writes:
The War On Mites is a free book that explains the situation, in simple language. http://www.worldwidepolka.com/Mites.pdf
May 20th, 2017
Someone from Houston, TX writes:
Brooklyn, I remembered another good thing to use at times - coconut oil. I slap it on lavishly everywhere (after lint rolling myself), including every inch of the privates. If your dogs are shaved, you can put it on them too. It is naturally antifungal and so slick the bugs sort of skid on it and have a harder time getting a grip. As an aging female, I'm not brave enough to put tape on my face, but I use coconut oil or a facial moisturizer (using different brands on different nights to fool the bugs) on my face, neck, and upper chest at night and get no bites in those places. The downside is that the coconut oil is runny when hot so a dusting of diatomaceous earth helps to "set" it. Also it leaves grease spots on fabrics, so you only want to be in contact with sheets and jammies with it on.
May 20th, 2017
Someone from Slaughters, KY writes:
Brooklyn I felt the same way last year!!! I felt so sorry for my cats because they were scratching constantly and running through the house crying because them damn demons were crawling on them!! I literally sat in the floor and said 'God I might deserve this but these cats did nothing wrong in life and dont deserve this!!! I thought of least painful ways to kill myself and them. It was horrible!! However I prayed and prayed and then decided you know what Im not letting the devil take me out!!! I shaved all of their hair off and then bought Lime Sulfur dip for animals online. I use that on them. Its for mange, fleas, all kinds of stuff but it helps alot!!! Only 9.00 on amazon. I also sprinkle diatomaceous earth on them(food grade only-white color kind). I lint roll my heart out even my skin and their skin. Things are not over but they are much better. Im completely broke but at least I can but dollar store lint rollers which have actually helped more than anything. Lint roll anything and everything and at night cut the lint roll tape in pieces and tape on your face. It keeps them from crawling around on your face. The next morning pull the tape off and you will see what looks like grains of salt and black specs!! Dont let these demons take you out! The devil wants that! Fight this and ask for strength!! I know its hard to do though. :(
May 19th, 2017
Someone from Houston, TX writes:
Hi Brooklyn, I feel that way too at times, but my bigger fear is that I will screw up at killing myself and end up still alive but unable to move...and then be totally unable to control the sensations of the bugs eating me alive as no one else appears to notice or care. I'm not a doctor and can't promise that the tips I'm about to give you are completely safe, but we're dying anyway...Here are a few of the least expensive remedies I can think of that can temporarily cut back on the bug population so that maybe you and the pups can catch a nap. Bathe yourself and your dogs in water (the hotter the better) with one of the following: a cup of baking soda, a cup of Listerine, a cup of bleach (really not recommended), a cup of Epsom salts, plus up to 15 (less than 10 drops for the dogs) drops of Lavender, Tea Tree, Neem, or Peppermint essential oil. There are many more elaborate things people use, but the price rises quickly. Soak in the tub until your fingers are pruny. If the dogs won't have it, see if you can sponge it on them. Be sure to disinfect the tub after each bath and don't use the same sponge for bathing, dogs, or disinfecting. For an immediate but temporary kill on your body and the clothes you're wearing (but not the dogs), I use 91% isopropyl alcohol, but be careful not to set off a spark when the fumes are still in the air, or you will go up in flames. I spray my bed with it or with ammonia every night, after using a lint roller to get up any bugs or fuzzballs. Then I leave the room for a bit so I don't inhale too many fumes. Try spraying ammonia on upholstered furniture (again, going away for a bit to let the fumes dissipate) before sitting on it. I use lint rollers on everything I sit on at home, and take one to bed with me. Every time I get up to pee or to dig for a bug, I roll the whole bed and pillows again before getting back in. Also when I get up. You can spray Listerine on your head (not a really idea, I know) or use hand gel on your scalp before bed. For bugs in ears and nostrils, I use hydrogen peroxide on a q-tip, leave it in for a minute, then insert a q-tip wet with just distilled water to stop the proteolytic action of the peroxide. Followed by a dry q-tip in the ears to keep fungus from forming. If you can find and afford it, food grade diatomaceous earth (DE) is very helpful for getting through the night. Mind you, it is VERY BAD for you to inhale it since it is essentially sharp little sea shells made of glass that shred the bugs. Do not use it on the dogs, since they will get their noses in anything you put on them. If I bathe right before bed, I'll towel off and while still a bit damp, I'll first roll my skin all over with a lint roller, then apply the DE with a makeup brush (cheap ones are about $4) to my problem areas - between the legs, bra area, etc. Sometimes even on head. This is the best temporary remedy for me and allows me to get to sleep faster and stay down longer. Scroll through the previous posts here for other tips to at least get through the day. Good luck!
May 19th, 2017
Someone from Brooklyn, NY writes:
I am truly on the verge of ending me and my pets life we cannot take this horrible situation we have been unfortunately thrown into it has ruined our lives were I feel would be better off dead my dogs are truly suffering these things are crawling out of my ears mouth nose allover our bodies so horrible and we really suffer in the summertime please help I'm crying for my dogs they are suffering please I don't know what to do but end our lives
May 17th, 2017
Richard H. from Denver, CO writes:
As a veteran dealing with this i have been declared mentally insane and still have to deal with these life debilitating symptoms this is serious i reported to cdc in Georgia about this please do something cdc the more this spreads people not mentally strong enough will snap on either themselves or others the immunity level of these insects is scary.
May 15th, 2017
Someone from Delray Beach, FL writes:
Please investigate this skin parasite epidemic. It is real!
May 13th, 2017
Someone from Houston, TX writes:
Dear Members of Congress, I am perplexed as to what we can do to get you to take us seriously. We, the undersigned, as not a bunch of crackpot whiny losers who all met online and decided we had bugs. We all arrived here because we already know that we have skin parasites, possibly attracted to a fungus living on us. We are being eaten alive by organisms that suck the blood and nutrients out of our bodies and potentially inoculate us with pathogens - a DISEASE that is spreading with EPIDEMIC rapidity. Doctors will not examine or treat us for it, and threaten to send us to the psych ward if we try to reason with them. As I said in a previous post, committing and/or giving psych meds to people who are being tormented by crawling, biting, digging skin parasites does not make medical sense, and it interferes with the victims' ability to carry out the intensive personal and environmental hygiene rituals they have developed to cut down on the insect population, thus promoting the spread of the disease.This is the USA in the 21st century, and many of us are paying out the wazoo for health insurance, and this STILL happens. And doctors get away with it because the CDC refuses to recognize these refractory skin parasites, so there is no accurate diagnosis to give us and therefore no treatment. Many of us cannot keep our jobs or keep up our homes. Because this is contagious, many of us do not risk hugging our children or even going out with friends. It is isolating in the extreme. The day is rapidly approaching when you or someone you love will pick this up from an upholstered chair or from someone on a train. The itching and other unique sensations, especially in your privates and other places where your clothing is tight, is unbearable, unlike anything you've ever experienced. You won't be able to pay attention. One day you will be sitting in session praying to Sweet Jesus to come down and scratch your itching privates, because you can't risk it due to all the cameras and reporters around. You'll go to your doctor with your elite health insurance and get the same treatment we're getting - the cold shoulder. You'll look online for remedies and find out that THERE ARE NONE! The US does not allow the drugs and pesticides that might work to be used in the necessary concentrations. We are screwed because the CDC does not recognize this as a problem and prefers to blame the victims rather than gain an understanding of the phenomenon that thousands of us are reporting. We're pleading with you to give us the benefit of the doubt and pay it forward and get after the CDC and the AMA so that you can get help when it's your turn to suffer from this -- and I do mean SUFFER. Please...thank you.
May 12th, 2017
Karen S. from New Brighton, PA writes:
This is a real epidemic! Nothing stops these bugs. Drs are unaware! I'm on limited income! I can't afford the endless washing, trying different remedies, the estrangement from family and others because of the real danger of infecting them with this horror! Please do something!
May 12th, 2017
Karen S. from New Brighton, PA writes:
This is a real epidemic! Nothing stops these bugs. Drs are unaware! I'm on limited income! I can't afford the endless washing, trying different remedies, the estrangement from family and others because of the real danger of infecting them with this horror! Please do something!
May 11th, 2017
Meg B. from Somerville, MA writes:
I am copying and pasting someone else's letter as I could not say it better myself: Dear Congress, Please take immediate action to charge the CDC with investigating this rapidly spreading skin parasite epidemic immediately. Read some of these posts and note the widespread locations represented. This highly-contagious, life-altering DISEASE is just a dressing room or restaurant visit away from you or a loved one. The first thing that needs to happen is for ALL physicians to be forbidden to brush off a desperate patient with a diagnosis of "Delusional Parasitosis" or "Delusions of Parasitosis". This is a slam to good, sane, taxpaying parents and working people who are so overwhelmed with trying to cope with the lack of sleep and physical discomfort caused by these REAL insects (we can show you samples or just give you a hug and let you catch it yourself) that we are struggling or failing with all of our life duties, and have long since said goodbye to any thoughts of pleasure. Committing and/or giving psych meds to people who are being tortured by crawling, biting, digging skin parasites does not make medical sense, and it interferes with the victims' ability to carry out the intensive personal and environmental hygiene rituals they have developed to cut down on the insect population (it's currently impossible to eliminate them), thus promoting the spread of the disease. Please fund fast-track research to find a CURE for the human infestation (this is not scabies and does not respond to the strongest meds available in the US) and make the cure affordable and widely available to all sufferers. The third thing we need from you is public acknowledgement that this is real, not delusional, and lastly, we need mandatory identification and effective treatment of all affected public spaces. Without these actions on the part of Congress, the CDC, and the medical community, the people who have made America great will fall victim, one by one, to this plague of mites, and America will never be great again. Thank you.
May 11th, 2017
Someone from Los Angeles, CA writes:
The thing is Ivermectin Slemectin Permithrin etc.etc. all work on nervous system of pest and are not cutting it. The beauty of roetenone is a totally different approach which shuts down their breathing mechanism. Oh but in this countrt its easier to get a gun to blow your head off than it is the medication you need.