Urge the CDC to take action against surging unexplained disease
Messages Sent So Far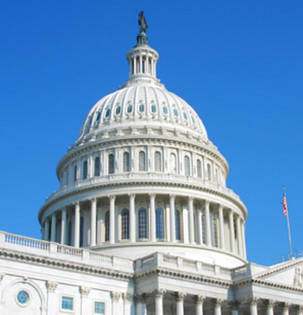 Thousands of people around the world, and the numbers continue to grow, are complaining of symptoms which include: crawling sensation, severe itching, stinging bites, skin sores and pimple-like bite marks. We continue to visit doctors and spend our money on senseless remedies, in a desperate attempt to put an end to our suffering. Many believe is microscopic mites, others believe is Morgellons...but in the end, none of us know with certainty what is the cause of this horrible affliction We need Congress help urge the CDC to look closely and seriously into this mysterious disease that is plaguing and ruining the lives of thousands of people around the world. Urge the DEP investigate the pests responsible for this infestation. Please take our plead seriously and help us !
Public Comments
Feb 23rd, 2017
Losing_My_mindin_ L. from Lancaster, CA signed.
Feb 23rd, 2017
Someone from Great Falls, MT signed.
Feb 23rd, 2017
Someone from Great Falls, MT signed.
Feb 22nd, 2017
Someone from Bothell, WA writes:
Hey there North Carolina and most everyone else For North Carolina , fungal skin infections are very common and part of what goes along with hurricanes, the weather the moisture the destruction. you can read about it online or if you have further questions, post it right here on this cdc site. I check it almost every day. Most of you are dealing with a combination of some type of mite or micro bug bug. U can get bird or rat mites, from having a Birdsnest up under your eaves in your attic or even in a tree where a branch touches your roof they can travel. Or you may have a squirrel nest or rats nest or raccoons that are living in close proximity to your house. the mites travel once the birds or babies leave the nest, the mites go searching for food. A blood meal. YOU. There is also a fungal infection called Sporothrix or sporo schenkii. it's also known as Rose handlers disease. It doesn't mean you have to be handling roses or even work in the garden. There r many means of transmission. there are different sites on this fungus. Don't pay attention if it says it's uncommon. Turns out it isn't. What uncommon is finding a doctor that knows about it. it's not uncommon at all. in fact veterinarians are very aware of it and are told to watch out for it. The fungus called sporo schenkii is found outside in the dirt. Or mulch or rotting wood. Like in your attic or foundation or under your sink. iyou can get it on your hands and spread it. your pets can get it from walking through the bushes they have the schenkii spores on them. Your pets can bring it in the house. it travels as a spore. It can wreak havoc with your body. you it can cause serious skin infection. You most likely have both mite and the fungus. Birds nest would be filled with this fungus. If u get bit by mites or have them on u, they would carry the sporo schenkii fungus. You then spread it around by touching or scratching. You can also get this in your lungs you can get it throughout your whole lymphatic system. You can read about it at wiki but read the whole thing not just the first part have to read all of it and then you'll start seeing what I'm talking about. Some people are able to get rid of it just by using potassium iodide there's also an antifungal that is by prescription or you might be able to find it through Petnet supplies that medicine is exactly the same as what we use it's a lot cheaper and you usually don't need a prescription. Also there's a great book that I just can't recommend enough called the year of them mite. very well written easy to understand you'll learn all about bird mites and that they can in fact live on humans they can reproduce on humans, they do consume human blood and they can infact infest humans and their homes. this was written by lady that got them who also wrote it with a doctor a vet I believe , that studies and specializes in bird mites. really great book. Be careful on spending a lot of money on some of the cures a lot of these Seiter products aren't that effective it may help cut back the numbers but it never seems to kill them doesn't get rid of them completely. You'll just keep buying more and more and more and more and more of that stuff. Also please be so careful using pesticides people can overcome this without using pesticides in fact I don't think pesticides makes it go away any faster or makes it any easier to stand it may work for three days and then they come back worse than ever and it seems ****ed off. Lol. Permethrin can make you very very sick. even though they say it's non-toxic what's nontoxic is what Permtrin in the flower chrysanthemum. that is the natural source of it. but what you're buying is man-made synthetic. it's much stronger and it has added ingredients to make it last longer it will stay in your clothing on your bedding indefinitely. it is a neurotoxin. neurotoxins are made to kill. unfortunately this does not kill these mites. not permanently. You need to check out your environment. you have to start there. make sure that you don't have any moisture in your foundation or in your attic. Or standing puddles of water near the base of your house they can sleep in under your house. if you can afford it get a really good air purifier. one one that can handle .03 microns of particles. That will help clear your air SO MUCH! A lot of people that have this say they notice a weird Dust in their house or even something that resembles a glitter. I never got the glitter. But did get the dust. I know know the excess dust was fungus spores and mite casings. I had this back in the 80s. you also need to cut down on your sugar. if you can get off of it completely for a bit, you will see the days that you don't consume a lot of sugar the itching isn't quite so bad. that even means fruit and carbohydrates,like rice and potatoes. sorry. so you'll be eating high-protein like meat. Get off pop and fruit juice. Just try that. You'll see it helps all mold and fungus loves sugar. If this is getting to the point where you are now getting physically sick the antifungal that you need to take is ITRACONAZOLE along with potassium iodide. I'm not a doctor I'm not prescribing I'm telling you what I know from experience and what I've learned afterwords and in talking with others You can also Google these words YOUTUBE UNKNOWN CAT MORGELLONS. Even if you don't think this is morgellons or you've never heard of morgellons, watch this guy's video. again you have to watch the whole thing. I think he has combined his videos. but he too has finally been able to get rid of this. He IS NOT SELLING ANYTHING. he just used potassium iodide If nothing else try and get your doctor to do a skin biopsy or scraping for this fungus If HE won't do that then print out the report so he can read about it. Make it short tho. Google a bunch of different sites on sporo schenkii. You will learn more than just the wiki site. But wiki is a good place to start. Good luck Take care everyone
Feb 22nd, 2017
Donna H. from Syracuse, NY writes:
I have been suffering for 2 years, almost to the point of taking my own life. My past is known by " John Walsh" via e-mail but that doesn't even compare to the body violations I am experiencing. If you can change this for the better please do, this is an epidemic. Help us. We need more safer medicines, more resources. Permithrin burns & poisons me
Feb 22nd, 2017
Ernestine L. from Fayetteville, NC writes:
I have had night mares over this invisible pest. Spent many thousands of dollars trying to get rid of them. The contractors are the worst they keep treating and not listening to me. My own daughter thinks I am loosing it. I appreciate this information I happened upon on line. I will not give up the fight I will not give up my home. GOD gave man dominion over all living creatures. I will prevail. There has to be more done to bring this to the public's attention. I am off to the doctor and stores to do what was recommended. This happened to me after Hurricane Mathew. I need help they're in my eyes and around my neck. Thank you for posting your story.
Feb 20th, 2017
Someone from Dayton, TN writes:
This has become an epidemic in Dayton Tn
Feb 20th, 2017
Laura M. from sparrows point, MD writes:
Feb 19th, 2017
Laura M. from Sparrows Point, MD writes:
Ever since we moved to our new apt jan 1st thus has bén happening to me. Im outta my head with this. My boys have been treated with pin worm meds and everything. Please please please help. I cant eat cuz they jump in my food.
Feb 19th, 2017
Someone from Cotati, CA signed.
Feb 17th, 2017
Cheryl R. from Cape Canaveral, FL writes:
This disease of Scabies & Dust mites has become an epidemic for many families. We are fighting this fight alone. It is a dibiltating disease that has no predijust of age, color or monetary status. Please help us find a better way to eliminate this disease for our future health & wellness for all. Stop s.
Feb 16th, 2017
Carol M. from Centralia, MO writes:
I have been dealing with this for a year now.This past Christmas I had and still have open sores on my face, collected worm mite like things pulled from my face. Very depressing and so self conscious so miserable. Please help!!
Feb 13th, 2017
Someone from Seattle, WA writes:
Please urge public housong officials to spend money to keep the common areas and elevators pristine and disinfected. It's easy to track these mites into private apartments just going through the main entryway, to elevator then down the hall to my own unit. Just standing beside another resident who is infested can cause the mites to be airborne andmake that resident contagious. Thank you, A resident in Seattle Public Housing
Feb 12th, 2017
Floria J. from Cleveland, OH writes:
We need help, it is such a serious and torturous situation,please help.thank you
Feb 11th, 2017
Danielle E. from Brooklyn, NY signed.
Feb 10th, 2017
Someone from Bothell, WA writes:
Hi there Houston. I agree completely with you on the health of the body possibly being a factor of why only some family members get this. Yet some people get it their spouse and kids may of or may get just a few bites. Ive read some cases where finally after 8-10 yrs the non infected spouse finally succumbs to the bites and others where they never get it. The whole thing is very perplexing to say the least. The really scary thing is, because this is associated delusional parisitosis, That even if someone from the CDC got this infestation, they would NEVER TELL ANYONE!!! FOR FEAR OF BEING LABELED CRAZY!!! Once again missing an opputunity to bring attention to this misery. Now, if that's not crazy I don't know what is. Lol.
Feb 9th, 2017
Someone from Houston, TX writes:
Thanks, Bothell WA. Let me mention a few things I've tried/learned since my last post. First of all, I am viewing this as a body chemistry thing. Why else do some of us suffer and others under the same roof do not? Diet, inborn immune system strength, and lifetime toxic exposure (especially dental work) are the factors that determine this. And can explain why our pets can get it too, if they are constantly stressed, eat a poor or nutritionally incomplete diet, or root around in chemically treated soil. These factors compromise our immune systems and make us more vulnerable to invaders - on the inside and when really bad - on the outside. Going on someone's tip of using an antifungal, I've found that I get a reasonable night's sleep if I spray an antifungal spray meant for jock itch or foot fungus on my trouble spots -- between toes, between legs, backs of thighs, and bra line on my back. Easy does, it, these compounds are liver-toxic but if you must sleep, give it a try. By chance I received a free book chapter written by Dr. Dietrich Klinghardt, the leading alternative medicine authority on Lyme disease, which I have had for over 15 years (have only had the "bugs" for 2 yrs). We, as marginalized patients, are generally forced to turn to complimentary/alternative,"marginalized" medicine for relief, and I've been doing this with success for decades, until these bugs. Now I'm listening to these true healers and started working on improving my body chemistry ("terrain") so that these suckers have no interest in me. First, we must address the internal parasites we all have. Yes, worms. If we've ever had metal put in our mouths by a dentist, we are even more susceptible to invaders. So, I'm doing a parasite cleanse (herbs and waiting for a frequency zapper [google Hulda Clark] to arrive), then will start gently removing mercury, etc. from my tissues with chlorella and cilantro, then work (with herbs and diet)on reducing bacteria and viruses around and in cells (hyaluronic acid and other things), them molds/fungi with caprylic acid, oregano oil, and other things. It's too much to do it all at once so you start with the biggest invaders, the parasites. I am not a doctor, not giving you medical advice, but telling you why all the cleaning and tossing of clutter in the world is not helping us. We are weak and smell and taste good to the buggers, and that needs to change for us to recover. All the best to you.
Feb 8th, 2017
Someone from Bothell, WA writes:
Hey Clearwater fl. Wish I could tell u exactly what works. Kleen green doesn't really seem to get rid of them. It does how ever HELP cut back the population. But by itself doesn't seem to do get rid of them. Also NEEM oil kills the eggs or keeps from reproducing I think I can't remember which. Yes! Do read THE YEAR OF THE MITE. I can't recommend this enough I have recommended it so many times on this website this is the first time I've ever seen anybody else mention it. finally !!! it will help give you some direction. The year of them might actually has a timeline of when they discovered that these mites do in fact live on humans can reproduce on humans do ingest human blood and can infest your home and what diseases these mites carry. this is by a doctor that specializes in mites this is documented scientific you can copy this and show it to the people that don't believe in you. it's a good book. it actually was a fun book to read considering the topic and how miserable we know it is U can buy it on kindle or the book. Amazon has it. In fact if you don't want to buy it at least look it up and the timeline for how these might live and what they do is actually on the website and you can print it out but I really recommend you read the whole book It's under 10 bucks Also if u r getting the sores that don't heal,google these words : UNKNOWN CAT MORGELLONS YOUTUBE. Even if you don't think it's morgellons this is a valuable website. what u and all of us r dealing with is a combination of Mites and a fungus they go hand-in-hand together. the fungus is called Sporo schenkii. Or sporothrix Sporotrichosis. It's all the same fungus. you can start at the wiki site but you need to read the WHOLE SITE. or u will think it doesn't apply to what ur dealing with. it's also called Rose handlers disease but don't let that name throw you. U don't have to growing or working with roses to get this thisfungus. This is found everywhere. the more that I read about it the more I found that it is everywhere all over the world. it is not uncommon. in fact it is very common. it is very common in the veterinary world, that's why so many pets are getting this, which of course makes one wonder if we r getting this from our pets. but not all of us have pets! some people know that this started for them after they were out working in the yard or cutting wood or remodeling a house with old wood or sitting on old furniture that has been stored away in an attic or garage. bugs carry this spore on them. U get bit by a bug that has it then u get it. Or a u have tiny little scratch on ur finger or arm or leg or foot, u come into contact with this fungus and a nightmare is born. Also Google Sporothrix CDC. that also describes this fungus very well. do you have any idea how you got it? I wish more people would include how they think they got it. And what they were doing and where they were a few weeks before the outbreak. I'm beginning to think that Morgrllons and bird mites go hand-in-hand. Not everybody gets the bugs and not everybody gets the fibers. some people know exactly how/ when they got it. Like from taking down a bird nest, these nests Carry bird mites. They r dirty and also carry sporo schenkii. Sporo schenkii requires an antifungal to get rid of it. you have to be on it for several months. if you can't find a doctor to give you the anti-fungal that is mentioned on this website, you can go to Pet medicine website and order the exact same thing only has a different name, without a prescription !!!! Also potassium iodide. I'm not a doctor. I'm not prescribing. I am only trying to help and I've been studying this for years. When u Watch the one cool cat YouTube site also watch the whole thing is quite long his combine several of his YouTube's together he has finally gotten rid of it this is where I learned about the Sporothrix If u have the sores on ur skin , towards the end of his video he shows pics of what his skin used to look like. Again. HE is not selling anything you can contact them and ask to buy anything because he's not selling anything but you can find it online or at your doctors hopefully at your doctors. Sporo schenkii can make you very very very ill it gets into your limp system and gets into your blood you can get into your lungs if you breathe it in Clearwater, you're fairly new to this, you might be able to get on top of it faster then others. keep doing what you're doing once you run out of the kleen green I prob wouldn't order more. of it if I were me. there's other things that you can do besides spending so much money on that product I got this many many years ago back in the 80s in fact had no idea what it was. didnt know how to get rid of it. just about drove me crazy. Lol. I I I I would sit up at night with a bright light shining on my skin/ sores, just straining my eyes, looking to SEE what I could feel crawling around ON ME. I could never find anything. I would see the little black dots that so many of us speak of. the tiny little black specs and then the little red or blue fibers started coming out I knew it wasn't from a sweater, or other clothing. it was summer in Sacramento. it was 110° when I got this! I was hardly wearing anything lol. So I knew it wasn't transferee from clothing. I got mine after remodel work was done on the ceiling at the Sears building that I worked in, in Sacramento Ca. It was a very old very old building. They ripped out the ceiling and all the dust and dirt and mold came wafting into the store. in fact many of us got it that worked in departments by the construction work. I also found that just using plain old ice cubes wrapped in a thin baggie and holding that directly on the sores for some reason seemed to help kill the itch enuff for me to get some sleep. If u don't have a baggie, puttye ice directly on the itchy spots. One other thing no one ever talks much about them. They r spendy. But if u can afford it get a GOOD A REALLY GOOD AIR PURIFYER. This stuff is in your environment. The new air purifiers filter out partials as little as .03 microns. That's is tiny. I don't want to promot a brand. but take the time to read about them at least. Bird nite dot org has good info. But they r selling a product. So also go to earth clinic do bird mite search and morgellons search. Topix is another place to get info. Lots of post contradict each other. But this is trial and error. U r truly on ur own with this. The people that should be helping r not. So sad. It's been many years for me. But once in a while I get just a start of it. I can get rid of it quickly. But this leads me to believe it's still in my body somewhere. Or still in the environment. If u can keep ur wardrobe very minimal. U can read more about how to do that on the different sites I mention. This isn't nano bots or the gov. Trying cull the herd as so many think. Chem trails ....... I don't know. I've not really decided on that yet. Tho I believe the chemtrails r more than just water condensation, I just don't have a firm thot on that as of yet. Sorry this is so long. But you've only had it a short time, so I really wanted to try and help give u solid footing. Diet is SO MAJOR too. Fungus loves sugar. Micro Bugs love fungus. Which came first. Chicken or the egg. Lol. Right? Cutout the sugar from your diet as much as u can. Even fruit. Carbs. U will do better eating more protein than carbs. While dealing with this. The days I consumed a lot of carbs were the days the bugs were really driving me crazy and not letting sleep. One more thing. A lot of u say ur home surfaces seem to have a glittery type look. I never noticed that. But in some of my research I remember reading it was fungus related. Same with the little hexegon shaped particals. The Fungus also produces little sandy gritty stuff that some think might be eggs. I'm not sure if that bug eggs fungus or collembella also called walking dandruff. There r SO many different things involved in this. I believe it has a lot to do with what area we live in. Maybe humidity or cold help this spread ........ or not. Ok everyone. Again I apologize this is SO LONG! But it has good RESONABLE , true ( for me) info. IM NOT A DOCTOR. But I survived it. I got it before it had a name. Take care.
Feb 8th, 2017
Billie B. from Clearwater, FL writes:
This is not in my head. I am not crazy or trying to be too cheep. I have already spent near or more than $4,000.00 ON TRYING TO GET RID OF THIS PROBLEM. IT HAS NOW BEEN 2 AND A HALF MONTHS . I AM TREATING MY HOUSE AND BODY WITH ENZYMES, I AM WASHING MY HOUSE INSIDE AND OUTSIDE WITH ENZYMES [KLEEN GREEN ] AND CLOROX. I AM SPRAYING MY HOUSE EVERY WEEK I JUST FINISHED THE 3RD WEEK. THE BUG DR SAID TO DO THIS FOR FIVE WEEKS. I TAKE TWO TO FOUR BATHES A DAY. wASHED ALL CLOTHES AND BEDDING i HAVE TALKED WITH THREE DR'S AND SIX DIFFERENT BUG PROFESSIONALS. I F WE CANT SEE THEM THEY ARE IN YOUR MIND. YOU ARE DILLUSIONAL. ONE BUG PROFESSIONAL SAID HIS MOTHER DIED WITH THE ILLUSION. tWO BUG PROFESSIONALS WANTS TO TENT MY HOUSE BUT NO WARRANTEES. ONE WANTS TO SPRAY WITH A WARRENTEE OF TWO WEEKS. TWO SAID THEY WOULD NOT TOUCH IT. AND THE LAST ONE SAID I WAS DOING THE RIGHT THING. KEEP CLEANING AND BATHING AND WASHING EVERYTHING IN HOT ,HOT WATER DAILY.. he SAID IT WOULD TAKE A LONG TIME. THE UNIVERSITIES OF FLORIDA SAID THEY ONLY FOUND ONE MITE BUT DON'T KNOW WHAT KIND YET. HE SAID MOST OF THESE DON'T SHOW ANY BUGS AND AND MOST PEOPLE ARE ILLUSIONAL hE SAID MAYO CLINIC AND CDC HAVE DONE STUDIES BUT DON'T SEE ANYTHING.. WE NEED A BREAK. MY SISTER GOT IT YESTERDAY. iF IT'S IN OUR HEAD WHY DO SO MANY PEOPLE COME UP WITH THE SAME SYMPTOMS. wHY DO WE SEE THE BUGS.
Feb 8th, 2017
Someone from Amherst, MA writes:
Not going to get much to no help from cdc, doctors, and some exterminators. Suffer in van no with place to turn. Alarming and upsetting. Get a book called the "Year of the Mite". Written by a biologist, who tested in detail. They had the same experience. Offers answers. Gets it...
Feb 7th, 2017
Morgan M. from Naples, FL signed.
Feb 7th, 2017
kay r. from Tampa, FL writes:
Omg!! Thank God for this advice and to no iam not alone... Please help !!!"
Feb 7th, 2017
kay r. from Tampa, FL writes:
Omg!! Thank God for this advice and to no iam not alone... Please help !!!"
Feb 7th, 2017
Someone from Rockville, MD writes:
This is not in our heads. This is very real, and we deserve to be heard. The most disabilitating part of this issue is that we are not heard and are just disregarded on top of suffering day and night. Please listen to us, have a study, call us in and ask us questions, we deserve answers, test our invironment, take samples, we deserve to be heard, we deserve answers.
Feb 6th, 2017
Someone from New York, NY writes:
An exterminator has been helping to rid my apartment from a few bed bugs. At the same time I mentioned to him that something else was bugging me but I never could see what it was so I couldn't show it to anybody. After reading a gazillion websites I figured out it is either mites or mold spores. I don't understand why an exterminator actually refused to believe that I was telling the truth and was of no help. He said he knew all insects but this problem must be so new he doesn't know about it. Please research these no see ums and figure out a way to get relief. So many people are suffering per the internet. Thank you.
Feb 6th, 2017
Someone from Osage Beach, MO writes:
tors really need to at least acknowledge that we have something going on. instead of trying to tell us that we have schizophrenia or we're hallucinating or we do drugs or something else. it really upsets me that the doctors won't acknowledge microbes in general. I was sent to a dermatologist by my endocrinologist after explaining to him my symptoms. my family doctor refuse to acknowledge the microbes and wrote it off as scabies. The DeRmatologist refused to take a skin tissue sample, told me I was unique, said he wanted to fix me from the inside out and prescribed me Xanax. my insurance being Medicaid and Medicare did not cover the prescription at the University Hospital, I believe it was because I never talk just prescribed to me instead of a psychiatrist. so he prescribed me Risperdal which is actually for people with schizophrenia. I am not schizophrenic nor have I ever have symptoms of being schizophrenic. Since then I haven't even tried to convince my Doctors. I just deal with the symptoms as they come. My concern solely rest on my dog who is also suffering from the same symptoms I am. I I'm scared of dying of this illness I know for a fact that it's going to kill me. I am terrified of losing my dog to this disease as well.
Feb 5th, 2017
Someone from Lafayette, LA writes:
Please. I am only 1.5 years into the madness of life with whatever this is but enough is enough. Please.
Feb 5th, 2017
Someone from Arlington, TX writes:
I purchased a smartphone microscope and over the course of several weeks was able to prove to a doctor that we had bird mites. The fibers were present because the mites burrow in your clothes and then burrow into your skin taking fibers with them. This also explains why so many morgellans sufferers end up with Lyme disease. The bird mites cause Lyme. We need actual treatments though. Myself, my husband and my two little ones all have these mites and are having better luck talking with farmers than doctors. It has been such a nightmare to go through this.
Feb 3rd, 2017
Someone from Sheboygan, WI writes:
While you are busy worrying about the next viral or bacterial pandemic, you are missing the insect one happening right under your noses, or more appropriately in ours. The crawling and biting is bad enough (consider how you would function on very little sleep, because that is when they attack), but add to it the experience of them crawling into your orifices and believe me YOU would want somethong done to help you too ASAP! These Facebook support groups are growing rapidly, so who knows, your pets and loved ones could be next. Please fund and push for research on this issue before all humans and human inhabitations are hopelessly infested!
Jan 31st, 2017
Someone from Gonzales, TX writes:
This is very real but all doctors make youfeel like your loosing your mind!!! I have an autoimmune disease called Reumatiod Arthritis. I have to have infusions of a chemo-type drug to help the progression of this horrible disease. The drug also causes the immune system to regress making me very susceptible to all kinds of other diseases including types of cancer and other autoimmune diseases. It's also causes people to be very susceptible to all kinds of skin mites, for I have had them twice. It is the most miserable thing to have and have to deal with in the world, especially when there are no doctors who even know what it is and think your crazy on top of everything that these mores or whatever they are do cause!!! Please help us ALL out and future people to come!!! Thanks!!!
Jan 30th, 2017
Crystal G. from Burlington, IA signed.
Jan 27th, 2017
Someone from Easton, MD writes:
President Trump, please help. Obamacare and this disease has left me in a financial mess. It debilitating and I am losing energy and money only to get no where.
Jan 25th, 2017
christine r. from Cranston, RI signed.
Jan 24th, 2017
Keri S. from Phoenix, AZ signed.
Jan 24th, 2017
Someone from Schenectady, NY writes:
Jan 23rd, 2017
Someone from Des Plaines, IL writes:
MY NAME IS ANGEL MICHAELS I WORK FOR THE DIVINITY-ONE WHO PUTS ONE TO THE SIDE FOR RICHES WILL REAP FROM THERE SOUL. This WOMAN IS A CHILD OF GOD AND DESERVES REPRESENTATION, I AM ALSO A PSYCHIC. I SPEAK WITH TRUTH, JUSTICE, AND INTEGRITY. PLEASE ASSIST THIS KIND SOUL IN NEED AND MY GUIDES AND ANGELS WILL ASSIST YOU, BLESSED BE AMEN
Jan 23rd, 2017
Bethany R. from Portland, OR signed.
Jan 22nd, 2017
Someone from Covington, GA writes:
Jan 22nd, 2017
Gunnar O. from Fargo, ND writes:
I just want to add my comment that the whole thing stinks. Here's why: With a disease like this, Why do we have to go Doctor Shopping??! Why can't we go to one doctor, and he don't know nothing, So, he sends us to the National Medical Research Center (NMRC), located in our area. At the NMRC, the Medical Scientists examine us with the latest technology, such as, Hyper Spectral Imaging (HSI) and Bingo, there are the Mites, plain as the nose on your face. These Scientists collect these Mites and send them to their Lab at the NMRC. The Lab creates a pill we can take that kills the Mites. After 2 days of medication, the Mites are gone, and we can get on with your life. You see, we have the technology to do this now. But, we don't, Why?? Well, you see there is money in disease, big, big money?? Like, Lenders make trillions financing our medical system Insurance and drug companied make billions Health Care Providers make millions. I know one famous, not for profit clinic, whose CEO makes $1.6 million dollars a year. Now, dat don't make no sense do it? Everyone knows sickness is a loss to society. No one makes a profit from disease. But, they do. What do that tell us??? Yep, something's rotten in Denmark, and I don't mean Denmark, North Dakota. https://www.google.com/maps/place/Denmark,+ND/@48.7656589,-102.1635363,12.92z/data=!4m5!3m4!1s0x52df9cfe300a970d:0xc27f3c5faaa65e57!8m2!3d48.748448!4d-102.1002497
Jan 22nd, 2017
Rob M. from Long Beach, CA signed.