Urge the CDC to take action against surging unexplained disease
Messages Sent So Far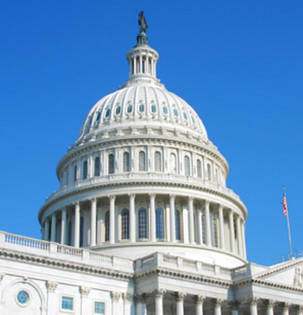 Thousands of people around the world, and the numbers continue to grow, are complaining of symptoms which include: crawling sensation, severe itching, stinging bites, skin sores and pimple-like bite marks. We continue to visit doctors and spend our money on senseless remedies, in a desperate attempt to put an end to our suffering. Many believe is microscopic mites, others believe is Morgellons...but in the end, none of us know with certainty what is the cause of this horrible affliction We need Congress help urge the CDC to look closely and seriously into this mysterious disease that is plaguing and ruining the lives of thousands of people around the world. Urge the DEP investigate the pests responsible for this infestation. Please take our plead seriously and help us !
Public Comments
Apr 10th, 2017
Rebecca L. from East Elmhurst, NY signed.
Apr 10th, 2017
Rebecca L. from East Elmhurst, NY signed.
Apr 10th, 2017
Rebecca L. from East Elmhurst, NY signed.
Apr 10th, 2017
Rebecca L. from East Elmhurst, NY signed.
Apr 10th, 2017
Ted N. from Beverly Hills, CA writes:
This silent epidemic has gone to far with the CDC not making it a priority. Many thousands of cases reported all over the United States with many people suffering from these resistant parasites/ mites. Just here in Los Angeles alone 25% of all resistant parasites/ scabies/ mites cases are reported worldwide here and the medical system lacks knowledge in combating these mites that are resistant to the only available medications that are available to the public. Permithrin and Ivermectin no longer provides cures for the individuals that are infected and many sufferers have no choice but to self medicate with poisons, etc. while still not getting cured. We need the United States Government and the C.D.C. to take this as an urgent matter. The public know that its contagious but what many people dont know is that if an infected person touches an object then the next person that comes along touches that same object then the percentage of that person getting infected is very high. This includes concerns for our public transportation and in high volume areas of people. We know the CDC is aware of this but is not making this a priority. We need your help. We need your full undivided attention on this matter. I am a sufferer, an infected person that's been battling this disease for years. We need your help. We truly need a cure!
Apr 9th, 2017
Jennifer D. from Lexington, KY writes:
This is very serious problem. I knew nothing about this affliction until about 2 months ago. It takes over every aspect of your life. I have spent hundreds of hours researching this and many more trying to get people to believe me. My family doesn't want to touch me, my kids are scared of me when I touch them. I am miserable. I have lost 20 lbs in 2 months. I can't eat, I can't sleep. I am embarrassed of how all of these sores look. There are thousands of people who are suffering with this. Doctors which I have been to 3 don't even want to hear the problem. They say I am crazy. I am not crazy yet. But if I don't get help, I will be. They crawl and bite or stick, whatever they do. I believe my boyfriends' health is caused by the same problem. He has almost died twice in the last 2 months. Please help us President Trump!!! I believe in you and voted for you. We are financially ruined. I am working more than 40 hours a week and boyfriend has applied to disability. He has had an appendicitis, a stroke and COPD. He can't work and I am barely taking care of the kids and us.
Apr 8th, 2017
Someone from San Francisco, CA writes:
I have posted in the past, several times, all it gets me is a courtesy email from my state senator/Congress person referring that the Morgellon issue is solved more or less based on that last lame study. I object to petition administrator to include 'Morgellon', too much negative stigma attached & will not get the attention we need. Recent post on this now 'Blog' site, as we are talking amongst ourselves has become more interesting & I am able to relate & support a few thesis proposed, Especially the ones supporting a mutant zoonotic outbreak, known before in the animal world, now taken over to infest humans as a host switching of sorts. I also agree with the fungal, mite, insect connection, plus the hair involvement. I observed/experienced it for 10 years, after a serious massive Ceiling collapse during a rainy season, there was an infested attic crawl space for sure, there was sustained water damage, there was pre-existing mold to begin with ( structural damage also means Asbestos/Lead contamination in older buildings). To this day I am plagued with tiny fungal gnats of sorts, trailing hair like appentiture, these things are not noticeable in casual contact, with sustained focused observation YES, from the outside in, as these things blend in with the skin because of their wispy beige appearance, plus quick moving, again once airborne, in bright light observable. It feels like 'lice/fleas' constantly, tactile, visual all the time. Crueling. Clearly Keratin loving, CO2 , moisture attracted, evidenced by the facial cavities, nose, eyes, ears, privates, skin is major embedded with these things, a 'scabies' related existence. It is devastating to live like a leper for so long, plus ridiculed by the medical professionals, alwasy keeping face in public, family, friends, not to appear more deranged then this condition/existence inflicts.
Apr 8th, 2017
Jessica P. from Rosenberg, TX writes:
CDC needs to address bird and rat mite and other zoonotic mite infestations IMMEDIATELY. No matter what entomologists say, they ARE permanently hosting on people for years and they have outdated information. There is no cure or research. Please get on this immediately! It is so contagious that odds are one of you will contract it too. Mite physiology is very different--what affects insect nervous systems does NOT affect mites such as: permethrin, ivermectin and other useless treatments. This is a dangerous public health crisis!
Apr 7th, 2017
Someone from Fort Lauderdale, FL writes:
This is the worst thing I ever been through. Seems like nothing works totally.
Apr 5th, 2017
Someone from Brooksville, FL writes:
We need fir cibgress to have the cdc tk work on this before it gets so out of hand that we cant control it
Apr 5th, 2017
Someone from North Bend, WA writes:
Please help us. This is NOT Delusion. There seems to be a contagious skin condition going around. A fungal infestation that itches terribly AND seems to attracts fungus mites and other bugs. It is destroying families and lives. Please help us.
Apr 4th, 2017
Monte C. from Kalamazoo, MI writes:
My friend and I had just spent a few minutes in a hotel in Lanham, MD., when we were attacked by parasites you cannot see unless you have a magnifying glass and flashlight. They're about the size salt and smaller and they multiply fast. By the next day, my friend and myself can feel the bites of these critters more and unbearable. My friend had made at three visits to the doctor before she made a major complaint to the supervisor in charge. They then verified her complaints of these microorganisms, but they cannot tell her what they are nor prescribe a medication for her. I have yet been lucky; I am in another state where the doctors have gotten too scared to get close enough to observe them, even though I can see them. I wear bifocals and I can see them on my eyelashes without the glasses. I was given a urinalysis test to verify I am not hallucinating. I have been to four hospitals explaining to them in my eyes (with pictures) and complaints of them in my throat also. Daily, I can pluck one or from out of my mouth. I would love to know if anyone can assist me to what I can do to remedy this problem; THANX
Apr 4th, 2017
Johnitra B. from Brazoria, TX writes:
Had relief using baking powder, medicated powder, epson salt, and tea tree oil. For hair... coal tar dandruff shampoo or a dandruff shampoo. For home... Mean Green degreaser, vinegar, ammonia, baking soda and windex with ammonia. Vitamins... C-Complex, tea tree, garlic, cayenne pepper, daily multivitamin
Apr 4th, 2017
Someone from Houston, TX writes:
This problem only makes sense to day its fungus related! I notice that insects are attracted to it ...and in the end the fungus infects the insect which infects you. Some how the mysterious fungus has advanced abilities. It's mobile thru it's strands, which seems to be capable of moving a piece of hair. Hair is taken over by the "It" and it seems like it becomes like a part of the hair... it almost acts alive and theres a little piece at the tip of the string/hair that twists like a mimiature drill or so. That's the poking feeling you feel. A Fungus is known to strip the carotene in hair when it over takes it...and you'll notice your hair starts getting lighter to possible turn gray. You may feel crawling sensations but notice there's no wind to cause the hair to move. There will be an accumulation of strings on surfaces.. especially dark or all black surfaces. The strings/hair eventually turn white ( fungus feeding on carotene to strip the color like a fungus). Problem is worse at night, it would eventually go away after 4 to 5 days after doing strict and extreme deep cleaning regimes but still it returns after months pass! When they move or you detect crawling feelings or movement, ???...you'll notice it happens all at once as if they are all communicating. Had home fumigated nearly 10 times and helped until the next episode! No pestiside could eliminate it completely! I think those infected have low immune systems and may have had a horrible bite infection from an insect or parasite (ex. Spider, tick, etc). The bite may have been bad and It could have possibly been when it was introduced in blood stream or system. That's why people move to new homes, change everything and still realize it comes back... it's you that's carrying it around and until it is killed or eliminated... you're still going to have the problem since its in/on you unknowingly. I attracted flies, always found dead insects, had heavy dust and noticed line trails carved in new painted walls as if something thinner than hair was traveling on the walls but strong enough to leave squiggly line impressions which kept increasing and spreading more as time passed. My sheets had obvious strings weaved in the material but created tiny pinpoint holes as if the string moved in and out of the material. After following the lines of string in my s????s....?? s???????s ????? ?? tiny s???? ???? ???? ??? ? s????? s???? ?? ?? ??s??? as if it traveled to get there. You can follow the lines to strings and see glitter specs. A transparent-like moving string thing (almost need to stare in one spot to realize something is slightly moving somewhere!) ???s? s?????s ???? ??o ???? ??? ???? ?? ?? ???? ?? s???? up by itself knowing how long and thin the string is as if gravity pulled it straight up. ????? ???? 4 ????s ?? ????? ??? ?????... ? ????? a way ?? ??????? ?ss??s ?? my ???? ??? s??? ??? ??????/pricking, stop the ???????? ????????s ??? s??? ?? ???? ???? s????ing when i sit still, as well as help stop ?? ?????s ??? ??s??es ???? ?????? ?? ?s??? ??s?? s??? ?? s???, s???? ??? ???? ??. ?s?? ???????? ?? ???? ??? s?????? ??? ?? ???? ????? ?????s ??????(????? ???? ????s? ??? ????), ??????? ????? ??? ???? ?? ??x??? ???? ????? ??????s?? ??? ???????, ammonia, Windex...and also ?s?? ? ????? ?? ?????? s??? ??x?? ???? ???????. ?? ????s s???, ??? ???? ???, s??? ??s??? ?????s (?x. ??????, ???.), ???? ??? ????? ??????/???? ?????????? ???????s ??? ???????s. ??? ??s? ????? ???? ?????? s?s??? ?? ??jesting ??????s ???????s ??? ???? ? ??????????? ??x???? ?? ?????? ??????????s. ???s "??" ?s?'? ??????? ? ?????s ?? ????... ??'s ?????????s ???'? ????? ????????! ?????s/???? ??s ??? ???s?s? s??????????s ???? ??, ??? ?? s???? ???s ??? ???? ?????? ?????? ?????????s ?? ????? ???s ?s ? ?????s/????. s??? ??? ?? ?????s ???????? ?? ???? ????s... ??'s ??? ?? ?? ??? ??s??? ?? ???? ????????? ????????s ???????? ???? ??s ???? ????? ???? s?????? ????????? ??????s?s. (?????? & mobility like mold/fungus. How it travels to enter all mucous membranes such as eyes, ears, nose, mouth like mites or bed bugs, etc.) Lost my marriage, job and the respect of my peers...this has overtaken my life and no matter how i try to question my own sanity... there's always physical proof something is there on my body but nothing there to proof what it is. CDC needs to realize this is too many people with same issue! Do something!
Apr 3rd, 2017
Someone from Bothell, WA writes:
So Nicolas from wrentham Massachusetts, What's up? How is your new job going with department of environmental protection ( I think). How's it going talking to people about this problem and getting someone there to WILLINGLY identify this mite,fungus, morgellons and help us and you out? I know you were excited to get us some attention. Any luck?? Or did you find when you started talking about it, find that they thought you were just crazy and got fired. Gee, I sure hope not. Really. Keep us in mind. Someone from Houston wrote today about going public in a big way. But fear of being labeled stops people. Yep it does. But I have found at least 4-5 new blurbs about this problem. In fact one was a DOCTOR, he thinks he got it from one of his patients that he was trying to help. When he himself sought outvhelp from his colleagues of many years, they labeled him! So awful. He is now so sick he can longer work. It is now through out his whole system. Another one was a young married couple on the news, talking about there Bodies and whole house being infested with invisible bugs. Another was also a married couple. Older. The wife had it the husband did not. But he absolutely believed her. They also had microscopes to show what they found. Intact that couple had a doctor that believed them, but couldn't figure it out. So there are people talking out loud about it. There are other news clips I've seen too. I was trying to find them and post the web address, but it late and I can't locate them. But when I do I will post them. Take care
Apr 1st, 2017
Someone from Bothell, WA writes:
Hey there L A. Yes ur right this has turned into a blog. But that's ok I think. I like your idea of contacting a major magazine that covers life events. Like TIME. So I looked on line trying to find contact info re: how to contact them to give story line. But all I'm seeing is subscription info. There r a few numbers to call. Maybe someone could get directed and connected to the correct department that way. It's Saturday. So of course no one is answering. Or maybe we could start emailing, I MEAN ALL OF US- email our story to them. They need to be inundated with emails regarding what's happening. But here's the thing. We CAN NOT SOUND CRAZY!!! That's means no talking about the government killing off population. Or even Chem trails. I'm not saying I don't think chemtrails aren't a problem. They are. I think they cause lots of problems. But I don't think it's this one. I think what is happening to us is more down to earth. Something found in nature that is natural, but somewhere there has been a cross contamination. we just don't have enough proof to show Chem trails are responsible for THIS PROBLEM.. we just can't talk about that until there is proof. The proof we do have is bite marks, that don't heal, we can talk about the agonizing itch. The lack of sleep. The black specks people find in their beds, or on their walls. If you have a bug infestation of springtails or tiny flies, write about what you can prove if you were ever asked to asked to show it. Write about if it spread to other family members. Write about your pets if they are sick and itching too. Some people have been lucky enough to have drs do a skin biopsy Tho no bugs were found, there did find Agro bacterium. That is mold or fungus. Some people did have doctors confirm it was a bed mite. Write about that. But have proof to back it up. What I believe is happening is some people are getting a skin fungus that attracts bugs..... those are the people that are finding a variety of different bugs in different stages of life. Others are getting bit, possible by rat / bird mites that carry a fungus or other bacterium. It's the old which came first the chicken or the egg! Lol. Please if this to be done try your hardest to keep your email to what you DO KNOW FOR SURE. For those of you that know EXACTLY when you came into contact with skin issue include that. For those that don't know, start you story the day you first noticed the itch , what it felt like, what it looks, how long you've had it, how many others you know that have it, or people you KNOW got it from you. Do others at work have it. It's tricky. I read of one lady that was sitting in an airport chair waiting for the plane and said not long after she sat down she felt like this "BLOOM" or like a cloud of something just all of a sudden start crawling and biting all over her. But that doesn't mean she got it from sitting in that chair, she may have got it from sleeping in a bed where she visiting, maybe a hotel bed. but the bugs just happened to become active in that moment in that chair at that airport. so maybe it will help with some of you to think back to like a month before you got this, where were you, what were you doing, who did you hug, did you use use a towel at a health club or a hotel did you sleep in a bed not your own, sit on a couch that sits out on a porch things like that. But PLEASE PLEASE PLEASE don't start talking about being a targeted individual, or other things you can't prove. Talk about how it has affected your ability to work. Or that your so afraid of giving it to people you know and love, you no longer see your family members. Talk about what things youve used to try and rid your body and home of this scourge We need to at least sound sane to get their attention. I know bird and rat mites are often found in old homes that have been abandoned. Critters start living there eventually. Then someone comes and buys the house and property. Maybe that house infested with mites. Homes that are left empty with no heat often begin to grow mold and fungus. The builders or people flipping the house wouldn't even know it! These mites are so ferocious and determined to survive, that even if the house was bull dozed doesn't mean the mites wouldn't still be on the dirt where a new house is being built. Could that be a possible transmission of these mites?? I dunno. I think mites, Lyme, and morgellons are all related in someway. My personal thought is that morgellons is a skin fungus that attracts bugs that eat this fungus. The fibers that people are finding in their sores and skin lesion are the fungus. If you study different fungi that is found in dirt or old decaying wood, this is how the fungi travels is by making threads. Read about this fungus: SPORO SCHENKII. Wiki has a good blurb on it. Read ALL OF IT. NOT just the first part and you will understand why I think what I do. In fact, on wiki they show a pic of sporo schenkii. I have seen that EXACT SAME THING in slides under microscopes that have skin scrappings on it. Read about sporotrichosis. Some people are deathly sick. This has even affected their lungs and whole lymph system. Fungus can do that. Ok. That's all I got. If someone could dig deeper on the internet to find how and who to send our stories to at time and post it, would be great. Since doctors aren't able or don't want to help we have to do it ourselves. I wonder if the DISCOVER magazine would be good too? OK all, take care. Good idea LA
Apr 1st, 2017
Someone from Houston, TX writes:
Note: There is more than one "Someone from Houston" who posts here. Houston is a biiiiiig city. Anyway, all we're doing here is venting. This is a petition to Congress, not to the CDC, and (sorry for getting political) look at what this new Congress is doing for safety of the common person. Absolutely flarking nothing! The environment is about to get dirtier and our food supply is about to become even more unsafe thanks to the new cadre at the top and their dismantling of the EPA, essentially. The only potential bright spot here is that it MIGHT be that with the relaxation of pesticide restrictions, they might allow a "hammer" that can finally provide us relief. The key will be to get the attention of the right people. Who would that be, and who among us has the guts to make this public in a big way? (Not me.)
Apr 1st, 2017
Someone from Los Angeles, CA writes:
OK this started out as a petition and has morphed into a blog. Probably because ppl need an outlet to vent deep deep frustration. Yes we are getting eatin alive. For some it's Collembola for others Morgellons and others some freakshow animal mites on steroids or mutant aggressive scabies. In the end the medical establishment has failed the vast majority of us. Perhaps a letter to TIME magazine urging them to give voice to a previously silent epidemic: Skin parasites. If the word gets out absolutely millions will come forward. There is a commonality of our stories in that we have been dismissed and left to fend for ourselves without access to real deal mite/bug killers like a high percentage rotenone. I'm to the point i will try a controversial chemical over blowing my head off because of the grave discomfort of being in the body. Something's gotta give.
Mar 31st, 2017
from Houston, TX writes:
I have been suffering with this for over a year now. Constant biting, crawling feeling on my body and scalp. Very disturbing. Please help put an end to this! I've been to many family doctors and dermatologists and no one has been able to help me. It's frustrating to say the least.
Mar 29th, 2017
Someone from Lafayette, LA writes:
In in Lafayette,La. Me n my kids have caught scabies we did the cream but nothing is helping more and more people are catching it around here and surrounding areas all the hospitals know because they told us it's going around they need to put this on local and worldwide news seems like a epidemic and people should be aware of these mites we don't get to many nites sleep and it does affect the kids trying to go to school and my daughter is highly allergic to everything basically but these mites have made her hives severe and is affecting her please get this information out into the world
Mar 28th, 2017
Latoria T. from Cordova, TN signed.
Mar 28th, 2017
Someone from tempe, AZ writes:
http://www.thegatewaypundit.com/2017/03/diseased-refugees-obtaining-ssns-and-passports-upon-arrival-in-us/ MUST WATCH VIDEO..... DISEASED REFUGEES Obtain SSN?s and Passports Upon Arrival in US MUST WATCH VIDEO/ INFURIATING!!!! SEND TO EVERYBODY/GET THE WORD OUT/DISEASED GETTING SSI AND PASSPORTS THEN LOADED ON PLANES .... copy and paste this before it is removed send to everyone to get the word out as the MSM news will not get this out...all be done under the cover of MIDNIGHT! Coming to or already in your state!!! TELL EVERYONE
Mar 28th, 2017
Someone from Tempe, AZ writes:
ok...great news!!! sickening news...copy and paste this before it is removed send to everyone to get the word out as the MSM news will not get this out...doing this at MIDNIGHT!!! DISEASED REFUGEES Obtain SSN?s and Passports Upon Arrival in US MUST WATCH VIDEO/ INFURIATING!!!! SEND TO EVERYBODY/GET THE WORD OUT/DISEASED GETTING SSI AND PASSPORTS THEN LOADED ON PLANES http://www.thegatewaypundit.com/2017/03/diseased-refugees-obtaining-ssns-and-passports-upon-arrival-in-us/ +++ ++++
Mar 27th, 2017
Someone from Nashville, TN writes:
Rough going, fighting alone, husband doesn'tfeel anything ,deny it's a prob. I feel the bugs every where I go. Hotels, outside, car, his & mine. Sometime I C "dust" sailing by. Fast flying, wiggled bugs on head, face, around body. This is terrible
Mar 26th, 2017
Someone from Newport Coast, CA signed.
Mar 26th, 2017
Someone from Bradenton, FL writes:
September 2017 will be 2 years of my search on what has invaded myself, family, pets, home and vehicle. I have been ridiculed, humiliated and told I was crazy. I've developed insomnia and a phobia, isolation is the only comfort anymore and it's effects have just about or are near to devastation. I've not missed a day within the last year & 6 months of actively trying to exterminate this devil. To live each day with this it's an ongoing brutal battle.
Mar 26th, 2017
Someone from Bothell, WA writes:
To Houston tx Yes, it's being called super scabies by some of the medical folks, but it is not. Scabies is a whole different parasite. I think some drs believe that's what it is, but none of these drs are actually doing exams or even a skin scraping to be viewed under a microscope. They r just assuming its scabies that has become immune to the products that's use to kill them. Until this "bug" is taken seriously people won't be getting help from their doctors. For what ever reason drs r choosing not to educate themselves further on this. All they have to do is listen to their patients. Doctors are trying to say some people are getting this from reading about it on the internet That they doing it to themselves. Well I got this YEARS before there was the internet. There was no one for to talk to about it except the people I worked with that had also. To Tulsa So sorry your doctor that you trusted and thought u had a good relationship with treated you so poorly! That was awful. I know how that feels. When some you think really knows you and respects you and see you as a solid person, turns on you like that. But with skin thing, you are really on your own. Well you and a few other thousand people online that you can chat with. There are a bunch of different sites to go. Some are selling products but also have a forum where you can see what people are saying has or has not worked for them. It's different with everyone. I believe this is a fungus on us and different bugs are attracted to that fungus. That's why people describe such a variety of critters. Then there are those that really do start out with bird or rat mites. But those mites also carry a fungus, that fungus can also cause a biting pinching feeling. It's sounds like with your dogs and all the rats you were talking about maybe your dog got rat mites on him. There is no easy cheap fix for this. It takes diligence and hard work. You may find that none of your other family members are bothered by this. A lot of us think it has to do with your immune system and also your diet. For myself, I found the days I ate a lot of sweets and carboydrates The bites were crazy!! Pay attention to what you eat. Keep a log. Make sure your water heater is turned up high enough. Turn your washer on hot and really test how hot it is. For some the hot water heater is far away from the washer. By the time it reaches the washer the just isn't very hot. Continuous use of pesticides on your body or in the house doesn't really seem to help that much more. All you can do is keep reading the different sites. Try not to panic. Minimize your wardrobe down to just a few things. Wear them over and over. When ur not wearing or washing them keep them in plastic bags that are tight tied. Wash your clothes every 2-3 days if you can. Get an 3 extra large lint roller. Use one on your body. One on your bed and one on the places you sit most often. Get a plastic mattress cover. Duct tape the ends closed. Keep you bedding off of the floor. Vacuume everyday. Look around your home for birds nest or damp areas. Like in the attic or under sinks. Or your house foundation. I've read of people wearing those cheap hazmat suits when they are in their homes. also sleeping in them. They said you can actually feel the bugs hitting the suit trying to land on you. Also wear those rubber croc shoes. Wear them in the shower. Use paper towels to dry off with instead of your regular towels that may still be infested. Don't take baths. Takes showers. Or if you do take baths , wash your hair seperatly in the sink. Some people only have these in their heads. Mostly. If you wash your hair in the tub you can transfer the bugs to places you didn't have them. Same thing in reverse. If these are mostly on your feet and legs , taking a bath could transfer them too. Just read and read and read some more. Pick out the things that make the most sense.
Mar 26th, 2017
Someone from Houston, TX writes:
Could this be what's also called "super scabies"? Check out this video on youtube of people just like us. At least they got some airtime, but even a doctor with this was ignored by the CDC and local health office. "Body Bugs and Super Scabies" https://www.youtube.com/watch?v=mRK1FSF2TSc There are some coping tips in the comments below the video.
Mar 25th, 2017
Someone from Tulsa, OK writes:
I had no idea about this epidemic until I started feeling like bugs were crawling and biting but could find nothing. I started reading online how doctors would only tell you your crazy but I went to my doctor anyway thinking he's been a pretty nice guy and always seemed compassionate so surely I could trust he would be able to check me for scabies. To my shock I told him about my plight and asked him if he would check me for scabies only to watch his whole demeanor change. He started raising his voice to me and threatening to send me to a psychiatrist and had me crying I was so hurt and shocked at the way he freaked out just for the mere mention of scabies. He literally refused to examine me let alone treat me. I'm still hurt and confused as scabies have been treated by doctors for ages now you can't even mention it? I'm still hurt and angry because now I'm left with no choice but to self treat and the medicines I need are only available by prescription. I caught it from my dog who caught it who knows where. I live in Tulsa oklahoma and I have never seen so many rats anywhere as I've seen in this city. If you travel through and see what looks like gopher holes in the school yards I'll bet anything you'll be seeing rat holes and I've even seen them come out of the siding of neighbors homes in hordes the minute something disturbs them. Not only that but a river runs through and we've had everything from opposums to skunks and flocks of birds and raccoons in our fenced yard even a badger once. Well a mamma raccoon came in our yard and brought her whole family with her and made themselves at home under one of the buildings in our backyard. My dog wouldn't have it so they soon went to battle and the dog won. She moved her family out but soon after the dog who sleeps with me started itching like crazy even after I had her checked by the vet to be sure she didn't catch anything and was up to date. Whatever this is soon started crawling all over me but I can't find anything visible but the bites and itching. I've given her peroxide and borax baths used no bite mange remedy by durvet, Martin's flea and mange remedy and I've also used sulphur soap and rid bed spray washing clothes and bedding with borax and bleach. 91 percent alcohol but only temporarily slows them down. Frontline plus helps but still nothing rids us of them. Husband in the same bed they don't touch him. I guess it's all in my dogs head and mine. I'm beyond hurt I'm infuriated nothing is being done to help us. I read somewhere Dr's have been threatened to lose licence if they do because illegal immigrants are bringing them in. I guess potential voters are what matters but we vote too. Just Google it I'm sure you'll find it.My vote goes to those who cares about the U.S. citizens and vets.
Mar 24th, 2017
Someone from Noblesville, IN signed.
Mar 24th, 2017
Someone from Houston, TX writes:
Abdul, so sorry to learn that, but it is exactly the type of story that could make the national news if some people on campus would pursue it. Do you have an entomology department to identify the bugs? I lost my job because of lack of sleep from these things...I cannot imagine trying to get an education with no sleep and constant biting, sting, crawling, digging, and spraying of poisons....this HAS to go public! Some people said that the CDC knows about this but is trying to avoid mass panic -- well, mass panic IS APPROPRIATE and something needs to be done quickly. Thanks for posting, Abdul, and good luck.
Mar 24th, 2017
Abdul Q. from Richmond, VA writes:
Almost whole Marshall U. campus area is now infested with these. Most people are spraying isopropyle alcohol. But it comes back.
Mar 22nd, 2017
Someone from Houston, TX writes:
To Auburn WA, we don't know how to get rid of these mites, which is why we're here pleading with the CDC to do the right thing by us. They are not "the usual" mites. To make your case at work, you can get samples on a lint roller from your clothing, skin, bedding, and upholstery, and pick the biting fuzzballs off your clothing. But no one with any influence in the medical "profession" will look at them. Our best bet is to look at why we, as individuals, are being tortured by these things and others in the same environment are not. The answer likely has to do with our immune systems and whether or not we host a fungus that the bugs like to eat, so mind your sugar and starch intake, use fresh clothing, towels, and bedding every day, eat and take supplements that will raise your body's pH to more alkaline as the American diet makes us too acidic, lower the humidity in your home if there is mold, treat any chronic infections you may have such as dental issues or lyme disease, take a few rounds of herbal treatment for internal parasites, which we all have... Your best bet for getting health care related to this is with an integrative (holistic) doctor or Chinese medicine doctor. It s&cks being treated like a nutcase and a leper, so you really need to become as informed as possible since none of us here are licensed to give medical advice and no one has "THE" answer, just some tips for temporary relief. Good luck and come back to let us know if you find a solution.
Mar 22nd, 2017
Someone from Auburn, WA writes:
I've had this for several weeks, and don't even know the kind of doctor to go see that will take me seriously, since 3 treatments of Premetherine & Ivermectin haven't been successful. I can only try to use what people who have had these mite suggest, and so far a few things help a bit, but none have worked. How do you rid yourself of these mites? I go to work, and I get swarmed there by hundreds of mites. I can't get much help fighting them without physical evidence, or diagnosis. Please fund this research.
Mar 21st, 2017
Someone from Philadelphia, PA writes:
It is insane that do many people are dealing with these mites/ insects and the CDC not any other helpful organization has done one thing to help. Not even recognition of these ppl going through literal HELL! It's as if these little bastards were govt created??? Since every Dr I cried to for fear of my children's health told me I needed a psych eval! They wouldn't even get a feeling microscope to confirm wether it was me being insane or really what i told them it was, and this was ranging from St Christopher's to their regular ped. This is a disgrace, and should at least be acknowledged by your ppl, and it would be mighty nice if you could even come up with some helpful tips for us who are suffering. You should be ashamed to call yourselves the Center for disease control... Do your freaking jobs already... or did you when you created these little ****ers? I only hope you and your family never need to experience this insanity of having things you cannot even see crawling all over your children, home, face, hair, and body that you cannot find anything that kills these little ****ERS!!!
Mar 20th, 2017
Someone from Houston, TX writes:
Thanks for the PT tip, Denver! I will have to try that. I used to think that the buggers were only in my clothing, but a year ago I was out of town on a business trip, scrubbed myself hard in the shower last thing before bed, went to bed naked, and within minutes the critters mobilized as usual. I had to come to grips with the fact that they are IN my skin. Regarding hot water wash, I have the same water heater issue as you, and bought a top-of-the line washer with hygienic and allergenic settings after my previous washer died of overuse late last year. This machine is supposed to heat the water up to 154'F, regardless of the temperature it comes in at. Bottom line: a waste of money because there is NO discernible difference. Any fuzzballs that still cling to laundered, soaked, and steamed clothing still come alive and sting as usual when the item is worn. Those gov monsters have really got us. It is not in my nature to wish ill on others, but I'll make an exception for anyone who has created or deliberately transmitted this, or dismissed, committed, chastised, or ignored us in our suffering. They need to gain a first-hand appreciation of this never ending misery.
Mar 20th, 2017
Someone from Granbury, TX signed.
Mar 19th, 2017
Someone from Denver, CO writes:
You can also use paper towels to dry off,then the lint rollers. The lint rollers really do work great. The reason I suggest using paper towels to dry off, is your not taking the chance of drying off with a towel that MIGHT , MAYBE still be infested with mites or lint bugs. My water heater was really far away from my washer and took forever to get hot water to it. So I was never really washing in as hot of water as I needed. As much as I hated creating more waste, and spending money on the towels, , the paper towels seem to help keep the number of mites down on the body. The paper towels create and leave a lot of paper lint on your body. Some PT are better than others. Brawny seems to have the least left over lint. I read something the other day on a bug site about a guy that said he would hold a hair dryer to his skin where he had an itch or maybe the lesions I can't recall. Not enough to burn himself, but he said he'd do that for a few minutes and said he could feel something under his skin moving. Then he would use some gel hand sanitizer put it on the spot and rub in circular motion for a while, adding more gel when needed and the bug would surface to the top of the skin. I tried to go back and reread this post, but couldn't find it. I've havnt tried it so I don't know. But it doesn't really cost anything so might be worth giving it a try. Actually I've read several times from different people ( I assume) About using the hair dryer but hadn't seen the follow up of sanitizer gel Right after. I hope it works for some one.
Mar 19th, 2017
Someone from Houston, TX writes:
Dear Buggy Buds, I want to share another tip that is helping me get to sleep faster, without al the tossing and turning to scrape these suckers off my skin. I've mentioned lint rollers before, and buy them by the 5-pack at Costco. Well, I've noticed that a lot of the little ticklers I pick off myself at night are the color of my towel. (I've had to come to grips with the fact that I do have Morgellons, and organisms in my skin do make their own fuzzballs too, so I've been choosing some uniquely colored towels to contrast with the Morgies.) Upon closer inspection, I can often see a little mite embedded in the lint when I pick one off that is actively bothering me. So, it would seem that the mites will embed themselves in available fuzzballs as they migrate over the body. This may be at least part of what tickles so badly. I am now rolling my towel-dried self down thoroughly, every crack and crevice, with a lint roller after my shower and before going to bed -- before applying any lotions or potions or diatomaceous earth. The amount of towel lint that comes off on the roller is amazing (I should add that I am now using only cheap towels from WalMart). As soon as one roller sheet ceases to be very tacky, I rip it off and go over myself with a fresh one, which gets a lot more. As mentioned, I use these on clothing, furniture and bedding, but now also directly on my skin. I don't ever want to know what hazards there may be from the adhesive used because this is giving me measureable relief. Since no one is helping us with a cure, I'm all for some relief from the never-ending creepy-crawly, bitey-diggy sensations.
Mar 19th, 2017
Someone from Portland, OR writes:
Please do something about this oh dear government! You say you are here to keep order amongst us, well this crap is out of order!!!