Unfair child support laws
Messages Sent So Far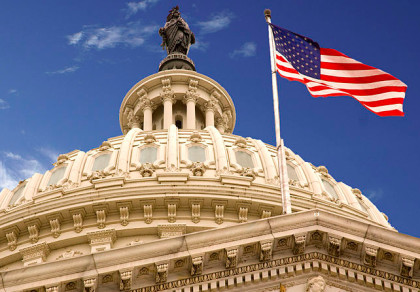 After children turn 5 they are in school and those women who collect child support sit at home doing nothing when they could be working part time to help support there children. It use to be the male as the main source of income, not anymore, we live in tough economic times, where it takes two in the household to support children. Why should those women stay at home when they could be working. The law should be added to so that those women don't have several babies and then wait for the child support to come in. They should at least be given some finacial responsibility as well as the father. After there youngest turns 5 they should should be required to work part-time to collect there child support. Nobody should have a free ride.


Public Comments
Mar 27th, 2017
Someone from Vista, CA writes:
I agree. Child support should be abolished. . It has ruined families . Everybody should be responsible for themselves. A good father would help anyway. But it shouldn't be governed by law. Just makes angry people and tense home lives.
Mar 27th, 2017
Someone from Vista, CA writes:
I was just thinking of starting my own petition. Not only do I agree with this message I think even more should be done and many agree with me. The courts need to understand that the non custodial parent has to support their own household and most often times other children who live with them. The custodial parent should have to work and should be responsible for their own household. Child support should only consist of a small amount to help with their child's part of the bills. Not their vacations etc. the non custodial parent should not have to support a household where the custodial parent is remarried. When someone marries another person with children they make the choice to take that family and responsibility on. The way they calculate the amount is rediculous both incomes and time spent? While the mom is sitting there such as in our case with a house given to her by her father.. and over 1600 in child support from two ex husbands and a third husband who owns his own business ands works from home. That man and the mom have no financial responsibility as the amount of support they get pays for everything. I now understand why men run from child support. They are forcing these men into extreme poverty which isn't good for their kids to see. If the custodial parent is remarried then the support should only consist of help with extra curricular activities and school supplies . They don't take into account what they are doing to the children in the home of the person paying child support. It shouldn't go by income. That discourages people from working harder because half their money is gone. They never get ahead. I say it should never go over $300. If one parent does not want to work or can't afford to work then let the children live with the father. Kids need their dads just as much as the moms. Honestly in my opinion government has no place in our personal lives. Not like this. It's intrusive and really is wrong
Mar 27th, 2017
Devin W. from Indianapolis, IN writes:
I am a father of four which 3 are adults one is a teenager I don't mind paying support I was one of many fathers to agree with this since I loved my children and couldn't get along with the mothers my oldest two children their mother was not treating our children right I couldn't see my kids as often as I like to I was steadily going through tough changes and court because of her constantly running downtown because of this it was hard to keep a job they take my taxes every year then threaten to take action if you don't pay the amount you owe them before they take your taxes again it doesn't make since they way the laws are it doesn't make since to take our taxes and keep them and not deposited into the account until October so you could be paying double they won't give you your money back right away to make things worse you can't spend time as you like with your children if you're living on your own trying to stay on top of countless bills by working your life away trying to make up for the money they take my three of my kids are grown now and my oldest children have children and I'm still paying for support and it's sad and rediculous a man should be able to live and enjoy his children all this money they are collecting and the children will not see it if the mother is on assistance they make the father pay for it I feel these laws are unjust it breaks up the family makes the father unable to provide.
Mar 27th, 2017
scott i. from Bloomington, IN writes:
I get $22.00 a week in child support. My son's mother works at climb time indy. Her boyfriend owns the company and helps her lie to the courts. Steve her boyfriend pays her on a pre paided visa card. I know she works over 40 hours a week. She claims she works 20 hours a week but she is always there working. Durning spring break when she had my son she work every day and every night. Its not fair she gets payed cash by her employer to claim less on child support and fssa. They have a kid together and she uses the system to get insurance when the father of the child makes enough money to support the medical care for his child. They live in same house but tells courts and fssa they are not living in same home. Morgan county court system wont do anything about it. I go to court about once a year for custody. Last court date she got held in contempt of court. Then the courts just dropped the case. She lied in court and got away with it. I know Indiana is a mother state but its wrong to let her go when the courts wanted to put me in jail for speaking my opinion. Judge said he thinks I have a mental problem. Then turned around and appointed 57 orders for my son's mother to follow. My son's mother record our conversation and integrated my son to the point he was running away from her as she yelled at him to answer the questions.Then gave it to the courts to hear. She is mentally abusing my son and i can't get anyone to look into it DCS dont even care to do it.
Mar 27th, 2017
Someone from millville, NJ writes:
This system needs to end. Everyone should work for their own money and not get a free ride from their ex-spouse. This system is destroying men.
Mar 24th, 2017
Jerod C. from Edmonds, WA writes:
Why is it that 2 child support officers have told me I'm getting screwed and need to get a modification but when I fill out the papers they are sent to the Snohomish county WA prosecutors office and they deny the modification. WHY DO PROSECUTORS, the people who prosecute people criminally review child support? There needs to be an outside agency who reviews it. DSHS cannot get your child support lowered despite hard times like they say they can. This needs to change.
Mar 24th, 2017
Someone from Baltimore, MD writes:
Mar 24th, 2017
Someone from Lancaster, PA writes:
We have custody of my step daughter all but 6 DAYS A MONTH due to her biological Mother's lack of stability (housing, jobs, men etc...) and my step daughters desire to be with us. Yet have been ordered by domestics to still pay child support to this "Mother". We pay for all extra curriculars, meals, clothing, field trips...you name it! How is this fair?
Mar 23rd, 2017
Melissa S. from Montrose, MN writes:
Mar 23rd, 2017
Lisa F. from Sylva, NC writes:
I'm in Jackson Co. NC. My son has two children that he has always provided very well for. 2 1/2 years ago we found out his wife was using heroin. She left him 15 months ago. Walked out on him and both kids. Her parents, my son and myself have been supporting the kids for over 2 years now. Due to my work schedule (2ndshift) and my sons schedule (worked days and nights as scheduled by Lowes) the kids stayed with her parents unless my son was off work. His wife didn't stay with her parents, unless she needed to. She has spent about 3 months with the kids in 15 months. She has worked maybe 2 months in 15 months. She went to jail in early July (drug charges) and is currently on probabtion. She moved in with her parents during the early part of September and started in wanting money. She tried to get money from me and my son. Her Mother tried to extort money from my son. We wouldn't give her any money so she decided she was going for child support. Amazingly enough she GOT it!!! In direct disregard to the guidelines set by the state. Currently my son has the kids part time and she has them part time (actually her parents have them on her weeks). New child support papers was issued last month. The local child support enforcement office (Christi Hooper) has falsely reported my sons gross monthly income as almost $500 more than it actually is. Also the child care and insurance is LOWER than what he has provided receipts for!! His lawyer is fighting it as we have provided proof of everything. How is it legal for NC child support to falsify income and try to get away with it? When we asked her about it, she said he could afford it!! Myself, my son and her parents are going broke trying to provide for the kids!! True to her character, she's pregnant by someone, not living with her parents ( which according to her PO, she's supposed to be), she's living with a man that beats her up and controls her, she won't work (which she's supposed to contribute 1/2 of the children's needs, according to NC guidelines set forth by Judge Danny Davis). She doesn't even use any of the money for the kids. I had to pay for my granddaughter to play soccer and my son bought her the necessary shoes!! When is she going to be made to do her part? How can NC falsify income to get more money? She doesn't even keep the kids at all !! They're with her parents or my son all the time!! I live right above her parents and across the highway from my son so I know everything that's going on. I'm almost 52. I raised two good boys that takes care of their responsibilities. But I can't enjoy my life because I'm having to help my son pay his lawyer and take care of his kids, so he doesn't lose everything he's worked for since he was 16. By the way, his wife is still using drugs, even pregnant!! And she's got a current RN license!! When will she be made to do her part???? Like I said, we have proof of everything I've told you and more, but it's one lawyer battling several NC state attorneys, so I don't know what will happen. I just wish something could be done about the state falsifying wages. I worked and raised my boys, provided as well as I possibly could. I even work for the state of NC!! Thank you for taking the time to read this. Even though we're probably stuck with our one lawyer against several of the states attorneys, I hope something good comes from all this. Should you have questions feel free to email me.
Mar 22nd, 2017
Someone from Wood Dale, IL writes:
My husband had a child with his ex girlfriend prior to our Union and Illinois has this ridiculous law "first comes first". They have you fill out a financial affidavit that doesn't matter because it's not about what the man can afford. After we married we had 3 children that we could easily afford on his paycheck. Granted, she hasn't modified the support order since HE put it in 8 years ago but now she's in line to benefit from us marrying, OUR children's tax deductions, and the deduction we now get from our home mortgage taxes. Those shouldn't be on the table. She has also married and had an additional two children. She has NEVER worked. He pays insurance for my step baby too. Ridiculous. All children should be equal. Now we are going to struggle because she is in line to benefit from our happiness.
Mar 22nd, 2017
Gregg H. from Albany, NY signed.
Mar 22nd, 2017
carolyn s. from port huron, MI signed.
Mar 22nd, 2017
carolyn s. from Port Huron, MI writes:
it needs change, so many father's struggle to make a paycheck then pay 60percent to the women. It doesn't matter if the child is five or an infant. Most women sit on their asses and get assistance and child support so why work. It needs amending break it down to where the father and mother share the child and pay nothing to one another unless in a hostile environment. I see so many dad's who love their kids and the mother's are cheaters and then cry about what they want and once they get child support it isn't spent on the child it is spent on her partying, nails, car payment, hair and clothes. What is it going to take to get the laws changed to make it smoother environment for all. If the mother gets a huge income tax check and the father is struggling, it should be split or deducted off his payments, why should the mother get 10000.00 in tax check and waste it and still get child support but yet the father has to work two jobs to survive. absolutely ridiculous.
Mar 22nd, 2017
Someone from Camp Hill, PA writes:
While now just going through this. I see the amount I'm going to have to pay. I don't even spend half that amount on the three of us .These laws need fixed.
Mar 21st, 2017
Christian S. from Havertown, PA writes:
Defund Title IV-D and E, restore the constitution, end debtors prisons, encourage fast and fair marriage dissolutions with 50/50 shared custody and no child support.
Mar 21st, 2017
Someone from Albany, NY writes:
while it is important to support the children financially by the two parent but the way the system is set up favors the women only, why the child support money is not being controlled of how the women are spending it ? why it is not considered extra income for the mom and tax deduction from the dad? it needs men votes collectively to change such laws to be fair or it makes sense please join the following for men's right in the US http://avoiceformen.com another organization for men's rights in UK http://network4men.org
Mar 21st, 2017
Greg R. from Joplin, MO writes:
I pay child support, my ex is custodial parent, therefore she gets to claim the children on her taxes and i don't. This is like telling me they are not my kids. I cannot comprehend the proven fact that dads that dont pay and are not stepping up to the plate as fathers are getting by with it. Fathers like us, who pay support get penalized from the state of MO. We have to pay an annual processing fee from the state, my employer charges me $ to process the CS payment, also I am held totally accountable for my payments, yet she (my ex) does not have to show how the CS $ was spent. Missouri is also a no fault div state. So i get penalized from the state, from the govt and from my emp because I pay CS. Its a screw job. Im 47 live in a one bedroom apt, I have nothing, no internet (im doing this from work) no cable, and i make a middle class income (supposedly) I pay health ins, plus extra for other items CS does not cover. Fathers are having to get two jobs to pay CS, and what does that do for the kids??? the father is so exhausted he cant parent worth a damn. This is not about money, its about parenting.....but i will tell you the good guys get screwed in this. It must change. HELP US PLEASE
Mar 21st, 2017
Jennifer H. from Picayune, MS signed.
Mar 19th, 2017
Someone from Mooresville, NC writes:
The Judges and Lawyers in our court houses are corrupt and the sad part is that they hide behind their job as an excuse to be a decent person of this world! The legal system has been corrupted like the rest of America with it's not what you know but who you know that entitles you to the employment position! I have been screwed twice with in the past 8 months in the court rm. and am out of money thanks to the lawyers and judges! This is their way of keeping us out of the system by charging us until we can't afford anymore! I have documents and testimony to back up my complaints like everyone else and it all falls on deff ears. This is an abomination that the government can rule you in such a personal way and not hear one word from you! I was told that I could not speak when I was on the stand and had to watch false documents run across in front of me!!! N.C. is a whole in the wall state with no regrets on what is right or wrong.
Mar 19th, 2017
William E. from Mooresville, NC writes:
The Judges and Lawyers in our court houses are corrupt and the sad part is that they hide behind their job as an excuse to be a decent person of this world! The legal system has been corrupted like the rest of America with it's not what you know but who you know that entitles you to the employment position! I have been screwed twice with in the past 8 months in the court rm. and am out of money thanks to the lawyers and judges! This is their way of keeping us out of the system by charging us until we can't afford anymore!
Mar 19th, 2017
Evan D. from La Porte, TX writes:
Totally agree. Collecting the check, and WIC, welfare, etc and posting on Facebook about fancy purses and clothes they are buying
Mar 18th, 2017
Sherrie H. from Las Vegas, NV writes:
Child support is "Modern Day Slavery," to all race, nationality, creed, belief, etc...THIS NEEDS TO BE BOYCOTTED. I plan on taking actions!!!
Mar 17th, 2017
Someone from North Las Vegas, NV signed.
Mar 17th, 2017
LaDonist M. from Antioch, TN writes:
Women who are making almost twice of what the father is making should not be taken more then half of his paycheck. I believe 50$ a week per child should be reasonable enough. A flat rate.
Mar 16th, 2017
Aidan F. from Hinesburg, VT writes:
Bring up the issue with a woman or the state, and they will tell you that you must take your debt and like it. If you protest, you're not taking your "responsibility" "seriously." America is not a free country. We need to end forced fatherhood. The State of Vermont already has my DNA on file, and if I had neglected to get tested, then I would have simply been ordered to pay. At no point did I have any choice in the matter of parentage. We already know that a woman who chooses to have sexual intercourse is not choosing to become a mother. Why the double standard for men? Although contraception is important, this issue is not just about contraception and never will be. Just take a look at safe haven laws. For low income fathers, child support is peonage, and it is clearly illegal. Read UCLA Law Professor Noah Zatz's paper about New Peonage: http://webshare.law.ucla.edu/Faculty/bibs/zatz/Zatz-NewPeonage.pdf
Mar 16th, 2017
Kenneth L. from Livermore Falls, ME writes:
I have been paying 189.98 a week for one child for the last 2 years because of rearage. Tommorow it will drop to 164.98. Still i think it is way to much for a thirteen year old especially when my boys mother only lives 8 miles away with her parents... Huh 2 yrs ago she told the judge that she was going to get an apt with the child support and has failed to do so. While my wife and i have 3 kids to support including the one that lives with his mother. She sends my boy to another school system drops him off with her boyfriend. She dosent allow him to bring any school work to my house on the weekends nor anything that he has done in school. Fed up with the family courts in maine being bias and making sure the fathers struggle. The courts in franklin county are corrupt and bias.
Mar 16th, 2017
Steven B. from Alameda, CA writes:
I am resident of California. The mother abuses child support by not spending a dime towards the kids. I buy most of things the kids have from clothes to shoes. Abusing the kids with slaps to mouth, choking. Lies to the system saying that I am not in the home. I pick up my kids from school, currently receive mail at her address from child support. I do everything with my kids. I am their comforter through all this abuse. She even abuses me by having me incarcerated on falsified charges. Spat in my car in front of the kids when she doidnt get her way. Social services has documented proof that my kids were abused. The courts in Alameda county in California does not care. This woman has 5 kids with 3 different fathers and currently has my kids around numerous other guys while I am working. Please help me get my kids into a safe and peaceful home with a lot of love with me.
Mar 15th, 2017
William C. from Spring Valley, IL writes:
Also 50/50 parenting should be the FIRST option.
Mar 15th, 2017
Someone from Dunlap, IL writes:
The whole system is messed up (at least in my comments for the state of Illinois). Custodial does not have to claim income. Non-Custodial does not know where that income goes to. Why would Custodial parents want to get jobs or better paying ones? But yet they expect Non-Custodial parents to get better jobs so they can make more free money from non-custodial parents and the state! State distribution system is old and broken. I try to get info from Illinois' system, changed to 5 different menus then told no one available and then hung up on. Illinois tax dollars at work! The only people making money off any of this are lawyers. The system needs to change. Why does it take a court order in front of a judge to get anything accomplished. I believe that child child should be tax free for the non-custodial parent and taxed for the custodial parent. There should be a third party debit card system set up for child support payments, outsourced. Then non custodial parents could see where the money goes to. My last case took over a year due to job lose. After all the calculations I had over paid over $8,000. I will not see much of that back. Agreements are spit on by custodial parents, because they know that most non custodial will not go after them due to the high financial cost of a lawyer or even going Pro SE cost due to not knowing all the complicated laws and forms. Any congress person or Senator willing to help change these laws?
Mar 15th, 2017
Someone from Denham Springs, LA writes:
Too many children are being victimized twice by a system that does not recognize the importance of properly rasing a child in society. Alimony and child support are by-products of divorce. However, while alimony is tax deductible, child support is not. Allowing NON-CUSTODIAL parents to deduct child care expenses that have already been taxed as earned income, may prompt non-custodial parents to be more willing and able to provide better financial support to the custodial parent than what is required by law. The benefit to society is immeasurable because: It gives the non custodial parent a feeling of inclusion in the rearing of his/her child. It rewards the non custodial parent for meeting his/her obligations. The custodial parent benefits from greater cooperation from the non-custodial parent. The parent/child relationship may improve as a result of more harmony between the parents when the funds flow freer. Fulfillment with the letter of the law would become easier and more palatable to the non-custodial parent because of the reward that would come from the deduction. The custodial parent should NOT be allowed to take the deduction because the non-custodial parent is providing the funds to raise the child and is already penalized at the loss of raising his/her own child. It is discriminatory that a divorced woman should be entitled to alimony but the divorced father should have to pay for both and only allowed to take the deduction for the ex-wife who may go on to remarry and live a "normal" life. The intent of this petition is to encourage divorced and unwed parents nationwide, to better provide for the future of their children, and our country.
Mar 14th, 2017
Tim W. from Saranac, MI writes:
Mar 13th, 2017
Tucker T. from Houston, TX writes:
This another example of how America is failing to realize they are planning the ultimate demise of the foundation of America, the American family. Child Support enforcement has become "woman support" enforcement. This law is not about the child. The data that supports such outdated laws is not in consonance with current day use. Not only is this topic avoided by the media, it is shun away away by America, it leaders, all because "they" are not bold enough to say enough is enough, I will correct a wrong, and bring balance to the American family. But "they" are only concerned about the female vote. Well, needless to say, men will begin to boycott marriage, family, thus kids, what will American have then, unbalance....
Mar 12th, 2017
Josh C. from Fort Worth, TX signed.
Mar 12th, 2017
Calvin T. from Carlisle, PA writes:
Stop unjust income sharing, alimony, and custody and support.
Mar 12th, 2017
Calvin T. from Carlisle, PA writes:
Stop unjust income sharing, alimony, custody and support laws.
Mar 12th, 2017
Calvin T. from Carlisle, PA writes:
Stop unjust custody and support laws. Stop alimony and income sharing.
Mar 11th, 2017
Someone from Columbia, MO writes:
I would like to see my son I pay support for. I have two that are un my care but the government don't care they take most of it and give it to one child while me and my other two sons have to depend on help from others.
Mar 11th, 2017
Someone from Long Beach, CA writes:
I agree with this petition 100%
Mar 10th, 2017
Someone from Show Low, AZ writes:
I have watched this over and over again! The man is ordered to pay child support, it doesn't matter if he can live on what's left over! How does a man start over again with child support payments so high that is leaves nothing for him to live on his own. I know men that have had to resort to renting a room because that's all they can afford. Then, what if he finds someone else to remarry? What happens to his wife? She ends up working to support both of them because all he has goes back to the children. I'm not saying a man shouldn't help financially to raise his children. I believe that if you ask any man about it, he will tell you he wants to do what he can for his children. My question is, why does the court order more than the man can afford? Isn't there some sort of formula that takes into account there is a second parent involved? I have a friend that was a firefighter, he made descent money, but after paying his huge child support payments, he was left with $125 every two weeks to live on. You can't even afford to feed yourself on that, much less do anything else. He was employed full-time and was homeless for three years! I'm a single mother of four. I don't get any child support payments from my ex because he's in prison. I'm raising my kids! Things are tight, but we are eating and we have a home and clothing too. So, why can't the courts expect more from the mothers?