Unfair child support laws
Messages Sent So Far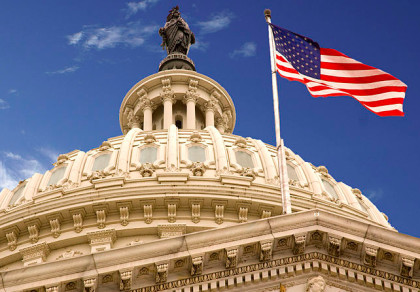 After children turn 5 they are in school and those women who collect child support sit at home doing nothing when they could be working part time to help support there children. It use to be the male as the main source of income, not anymore, we live in tough economic times, where it takes two in the household to support children. Why should those women stay at home when they could be working. The law should be added to so that those women don't have several babies and then wait for the child support to come in. They should at least be given some finacial responsibility as well as the father. After there youngest turns 5 they should should be required to work part-time to collect there child support. Nobody should have a free ride.


Public Comments
Feb 12th, 2017
Someone from Guys Mills, PA writes:
It's so not fair for one child & father is left with paying off all exs previous debts, while she does absolutely nothing. Has her parents write out fake rent receipts & patstubs; as she lives in a home owned by parents & works at ice cream shop also owned by parents but given to her and her live in. They have no debts and illegally collect benefits. The child never has the essentials and the home has over 50 animals of. Various kinds but they have no money. My husband works like a dog to fix all the damages done to his home, she gets food stamps my husband can barely pay for food! We pay for health insurance and she gets assistance for what insurance doesn't cover; we pay for all visits as my husband had diabetes & I a terminal illness.
Feb 11th, 2017
Someone from Philadelphia, PA writes:
I completely agree with what I've been reading so far. That whole family law system needs to be blown up and started over from scratch. I have joint custody and still have to pay over $700 a month. My child's mom lives with her parents, I have my own home and I have to pay $700 into a home with 3 adult working people. Also. Why do I have to go to court and be awarded joint custody of my child, I'm there at birth and every day after but when we split, she takes my daughter while I'm at work and keeps her. I have to file an emergency petition to start seeing my baby. No kind of punishment for the mom for doing that. My baby adores daddy too. No reason for her to do that except to hurt me but ultimately hurting my baby. I hope something is done about that crooked system. With my joint custody, we each have 14 days a month but judge wouldn't give me my Sunday over night she has 16 overnights where I only have 12 overnights and because of that I cannot even claim my baby on my taxes. The payor gets nothing. Horrible system.. Please somebody change it..
Feb 11th, 2017
Richard A. from Hillsboro, MO writes:
I work 40+ hrs a week provide insurance and give one weeks salary for child support. My daughter is almost 12 her mother has not worked in years and keeps demanding more child support. We had agreed on a amount that I paid for seven years and now she claims she did not agree even though there is witnesses sighned proof the state is going after me for $18,000 on top of the over $700 I already pay each month. My daughters mother has remarried and her husband makes as much if not more than me and provides a home and anything else my daughter needs. When is it her mothers time to financially provide and help out raising our daughter. I am in jeopardy of losing our home so she can have money she does not need or deserve and that is not in the best interest of my child. I cannot save for a car or college and her mother has not saved a penny I have paid for her. Please stop this totally unacceptable practice if the state is truly concerned for what is best for the child then the system needs to change.
Feb 10th, 2017
Someone from Shelbyville, TN signed.
Feb 10th, 2017
Someone from Shelbyville, TN writes:
The law for child support and the formula used to determine child support needs to change. I am in arrears 4600 dollars, but work a 40 hour a week job and pay child support on another child from a previous marriage. Working for 13.90 hourly (40 hours a week) - child support is 418 for 1st child and 778 for second child - after paid and taxes I get 130 a week. I requested a review by the child support office and was told to appear in court in 1 month. My first case (my first wife) the child support was reduced by 150 (now pay 418) When i went before the judge yesterday for the 2nd case (with the evil 2nd ex-wife) I was told that i would have to pay 1700 dollars in 1 week or spend 30 days in jail. Now how is that in the best interest of the child? I don't get to see either of them for at least 30 days, I lose my job, they lose their health insurance that I was providing, and no more weekly money! So, when I get out of jail in 30 days I will be looking for a job - hard to find anything that starts out above 9-10 dollars hourly and all of my responsibilties will fall on someone else to carry until I get out. This would be my first time in jail, and is the most unproductive punishment and makes no logical sense. Not including my license is revoked for being in arrears. This system is a mess & helps no one. Both my ex's love the fact that this has happened. How is any of this in the best interest of the child? Who came up with this formula to calculate the amount of child support owed? Isn't there someone that is fighting these laws against fathers that spend time with their kids, pay child support, go to work everyday, and have to constantly fight judges that rule according to which way the wind blows. Not to mention that the state attorney for child support was not on my side had none of my paperwork, and was the manliest woman I have ever seen. She was aggressive, and was very attentive to my ex who admitted in court to hacking my emails and was willing to provide the information to the courts-nothing was said about that. She owns her own salon and makes great money, lives in a 300k home with a swimming pool, 2 brand new cars, rents out an apartment, but claims that she makes less than 30k a year, and was remarried within less than one year of our divorce; which she went to a tropical vaca. She is not hurting, but is killing me. This system has got to CHANGE!!!
Feb 10th, 2017
Someone from New Bedford, MA signed.
Feb 10th, 2017
Someone from Meriden, CT writes:
As many knows the issue that going in the u.s is unfair punishment to good father how much can a person go how much more can a united state citizen that pats tax I'm a family of 6 work 8 hours. Day I have a brain tumor fighting for my life just recent I went to court with a Doctor letter with my condition child support told me that not there problem that mines the judge order me to work full time my condition won't allow me to I get dizzy and I get epeplepze attack I was told that if I don't work they will lock me in jail time I have a letter from a doctor we need a better system very unfair this reform is very outdated
Feb 10th, 2017
John D. from Aurora, CO writes:
You know, This is going too be short and simple. I pay my support. I see no new clothing on my child when I pick my child up, There's little communication. because the mother is too busy to answer the phone. ( HELL YOU BARELY WORK!!) you abuse the system while claiming my child for tax purposes and actually where does that money go?? probably too my new MAN! OH! but my kids come first, So on that simple note yeah the courts don't give a rats ASS! about what they do behind closed doors, but all the fathers that are trying and doing what we suppose to!!! are not respected by the courts and probably will never be. So with that being said. THE COURTS CAN KISS MY ASS!!!
Feb 10th, 2017
Someone from St Louis, MO writes:
This is a very real issue I also feel these mother's that do collect child support should also be drug tested . To assure that that child's money is not being spent on drugs.
Feb 9th, 2017
Someone from Mission, TX writes:
In Texas, the custodial parent's (the parent who has the kids) income is not considered during the establishment of child support. Which is unfair to the non-custodial parent who has to pay the other person even if they are wealthy and the non-custodial parent makes less than the other. The custodial parent's income SHOULD be considered also!
Feb 9th, 2017
Someone from El Paso, TX writes:
The laws need to change!!!
Feb 8th, 2017
Someone from Cameron, NC writes:
Women who use the child support that is suppose to go to the care of there children should be held in contempt of court. I am tired of seeing these Women who don't work, don't go to school, have nothing positive going for themselves, those women always walk around with brand new clothes, hair done, fancy nails, but there children are dressed inappropriate, unkept appearance, missing days of school and constantly left with family members or dumped on others. It's all about the money for these women and never in the best interest for the child.. STOP the free meal tickets and hold these women accountable.
Feb 8th, 2017
David M. from San Benito, TX writes:
I have an Ex that has 4 kids and none of them see their dad. I don't owe a single dime in backpay but she hides my son like he belongs to her. She has no job and lives off the child support. The system is broken and Men need to start speaking up for their rights.
Feb 8th, 2017
Alpine F. from Chicago, IL writes:
1 - The government should not regulate the family, its structure, or spending habits without the consent of both biological and to a lesser extent legally adoptive parents 1a - In regards to point #1, consent is implied when a marriage certificate and subsequent birth certificate is signed and the government is asked to intervene on behalf of one of the parties 1b - In regards to the point #1, the system of child support outside of marriage, divorce, and signed birth certificates should be removed (i.e. illegitimate children and "common law" families) 1c - Justification - As so a woman has the right to reproduce, terminate, and set up adoption for her reproductive material, it is unfair and unethical to hold a man to a higher financial standard without allowing him additional say in the matter after consummation 2 -In instances where a child support system is in place the child support system should be regulated by the federal government as opposed to the state to ensure solidarity and equality. 2a - Child support should be based on the factors below: 2a1 - The average cost (AC) of raising a child (per region as cost of living varies per region). 2a2 - The non-custodial parent (NCP - the parent that doesn't have majority custody) should be responsible to pay no more than 25% of the cost from 2a1 provided that amount is not larger than 25% of disposable family income (DFI) provided that : 2a2a - The criteria from 1a is met 2a2b - The NCP does not have other children outside the support agreement 2a2b1 - In the event that other children are present than they shall be treated as though they were part of the support agreement for the purpose of calculating the amount given to child or children under the support agreement which shall be divided equally among the children 2a3 - DFI is defined as (NI-PELR-AE=DFI) the sum of the sections below: 2a3a - Net (not gross income) income (NI) 2a3a1 - Pre-existing legal responsibilities (PELR) such as alimony, child support, or other existing lawsuits 2a3a1 - Additional Expenses include state and federal taxes, social security, retirement contributions, medical expenses, housing cost (rent, mortgage, associated insurance and maintenance (associated averages per region to be used), utilities (electric, gas, sanitation\water, emergency services)), transportation cost (average public transportation cost or car note or lease, associated insurance and licensing fees, associated maintenance fees) and responsible debt (student loan, non cosmetic household maintenance and medical practices)
Feb 7th, 2017
michael o. from tampa, FL writes:
ok to expand on my previous comment, I have done a great deal of research on previous efforts to effect change. they have been sporadic and very disorganized. I am proposing a completely different approach. step 1 quietly organize multiple protests across the state. step 2 make management of the various state agencys aware of what will make the pain stop. step 3 make them aware that for every dollar they collect we will cost them 100 dollars or more. once the profit motive is gone they should be more amenable to reason. after all most of us have nothing to lose
Feb 7th, 2017
Someone from Los Angeles, CA writes:
They won't listen, nor will the law change, trust me.
Feb 7th, 2017
michael o. from Tampa, FL writes:
ok for those who are being destroyed financially by this agency we need to get organized. it is very simple for the department of revenue to stomp on one individual but if we can get organized as a group and start organizing protests and working together to force them to change. remember 1 person is easy to destroy, 1000+ people not so much. imagine them dealing with a 1000 protesters outside their offices on a daily basis. they may decide that we are worth listening to then if interested please contact me at moharrowatyahoocom. sorry about the at but its the only way it will let me post my email address I will be also posting fliers at the D.O.R offices in the near future
Feb 7th, 2017
Alexandra W. from Marysville, CA writes:
Child support guidelines need to be changed asap. With this system you have created lazy parents that don't want to work and collect welfare as for food stamps and medical insurance for when the guidelines are already calculating food, shelter and clothing. Why should they get it free aswell as it being calculating from monthly child support???
Feb 7th, 2017
Someone from Loxley, AL writes:
I don't get how child support is calculated. I pay enough in child support to pay her mortgage and half a car note.. How is this fair? I know children aren't cheap but it doesn't take 1000 dollars a month to feed and cloth a child. Even if it did y should I pay it all? The system is busted
Feb 7th, 2017
Sarah C. from New York, NY writes:
My life was destroyed when my husband sent me packing, after 13 years we have been together. I was lost and helpless after trying so many ways to my husband back to me. One day at work, I was distracted, not knowing that my boss called me, so he sat and asked me what it was all about, I told him and he smiled and said it was no problem. I never understood what he meant by it was no problem getting back my husband, he said he used a spell to get back his wife when she left him for another man, and now they are together till date and initially I was shocked hearing something from my boss. He gave me an email address of the Prophet Abuvia which helped him get his wife back, I never believed that this would work, but I had no choice coming into contact with the sayings that I get done, and he asked for my information and that my husband was able to propose to throw him the spell and I sent him the details, but after two days, my mother called me that my husband was pleading that he wants me back, I never believed, because it was just a dream and I had to rush off to my mother's place and to my greatest surprise, was kneeling my husband beg me for forgiveness that he wants me and the child back home, when I gave prophet Abuvia a conversation regarding sudden change of my husband and he made clear to me that my husband will love me until the end of the world, that he will never leave for another woman. Now me and my husband is back together and started doing funny things he has not done before, he makes me happy and do what it is supposed to do as a man without nagging. Please if you need help of any kind need, please contact Prophet Abuvia for help. His email is prophet.abuvia AT g m a i l . com his website is prophetAbuviasolutiontemple . webs . com
Feb 7th, 2017
Person from M. from Grand Blanc, MI writes:
As things stand there is simply too much encouragement for an ex-spouse to not get a job (or work a joke of a job) and simply live off of the other parent's labor. Child support in general should be much lower as the amounts do a very poor job of reflecting the cost of supporting a child. This idea of income equality leads to in-equal quality of life between the former spouses.
Feb 7th, 2017
Someone from Marcy, NY writes:
Yup running America's economy into the ground, along with all the fathers credit reports..It is totally unfair for a father who love there kids but are told they can not be part of there child's life but there wallet can. These people nowadays are idiots plain and simple.. People can't stand up when there beat down..
Feb 7th, 2017
Someone from Laguna Niguel, CA writes:
Financial abortion. Her body, her choice, her wallet.
Feb 7th, 2017
Cm L. from Greenville, MI writes:
I pay child support been made homeless 3times I have a 25 year old daughter that was adopted still pay her mom child support I have an ex wife who gets payed cash welfare classic car house her worker has cost me 4 job's I can't get help can't afford it .Can't even open a bank account but yet she works has money they take 55percent of everything I get any advice
Feb 6th, 2017
Shawn D. from Marshalltown, IA writes:
It seems like we all have the same issue. I also have a daughter and pay child support. She has been keeping my daughter from me and i i dont even get to talk with her. But when she heard about another guy i worked with paying double what i did in child support she ran to child support services and refiled the claim so she could get more. I am in debt and on verge of losing my car and being homeless. But all they care about is that im paying my child support
Feb 6th, 2017
Someone from Montclair, CA writes:
I think that the child support laws are absolutely outrageous!!! They make it easy for GREEDY mothers to work the system and make it impossible for fathers to have a relationship with their child(ren) because the mother keeps them from the father to get more in support. There should be a cap on what each kid should get a month. It would prevent a lot of greedy mothers out there from lying and keeping their kids from their father. In addition, the parent receiving child support should have to prove that the money actually went to the child, by providing monthly receipts, then these so called "parents" couldn't be out spending the child's money on get their nails and hair done. etc. It just infuriates me that the system is so biased against fathers.
Feb 6th, 2017
Someone from Wisconsin Rapids, WI writes:
I think it's absolutely ridiculous that some woman get as much money as they do. All child support does is hurt the father who is busting his*****all day and week, while the mother sits at home on her*****and gets her fingernails done. How has our government failed us so much? It's pathetic
Feb 6th, 2017
Al A. from Los Angeles, CA writes:
How do you think these men and women wearing black capes get paid? 170K plus a year. Attorneys feeding you false hope. Billions of dollars rolling thru the Family Law system. They don't even know peoples cases yet they have the power to make decisions. Mediators that have no clue and are combative like the one I had in Ventura, CA. I used to pay 1,200 on a gross of 47K because the "mother" if we can call her that works part time while her rich family supports and helps her. Receives money from another son of hers from another guy and well the pattern continues. I got wrapped up in this and am I paying the price and not only monetarily but emotionally. I don't even see my son and had to negotiate him and loose custody in order from me to LIVE. She wouldn't see it any other way. Only dollar signs. Now I pay 700 and I am still in the hole. She had the audacity to call me from Hawaii "I'm on vacation" I thought people who work take vacation? I see my check being depleted every time I get paid. This girl pretty much ruined my life and laughs in my face while ruining the poor child because I was a father for 3 years but because of her malicious intent I have to change my life completely and disrupt a kids life because of a person who is out to get me. But the court doesn't see that. They love that calculator and that's all she wrote. I hope things change because this is the worse system on planet earth. You can't even voice your opinion in court because you will get shut down. They don't want to hear it. How's that fair? All in the best interest of the child? How so. If I don't better myself and survive how can I provide. I can go on for days. Thank you.
Feb 5th, 2017
Vincent R. from Memphis, TN writes:
I think they should over turn the law. That a person could receive their income tax who owes child support.
Feb 5th, 2017
Jeff M. from Hyannis, MA writes:
It doesn't cost much to take care of a child. Courts want us fathers to pay for a lifestyle that benefits the mothers. Children don't cost $28,000/month as she professional athletes pay. I am required to pay $18/week for my son. Im supporting my child not my kids mother and child. Theres major problems with the way the child support enforcement division works regarding the money received thru DOR. My son is 15 months old. I have another 17 years of dealing with my kids mother and child support. There should be a set amount on how much children receive thru the other parent. My kids mother holds y son over my head teasing me with him saying u can see him the 10 min before hand says sorry changed my mind.Also for a father to get rights to see his child takes months. It clearly states that fathers are not fathers until a paternity test is done. Also why if the child is split evenly 3/4days of week and 4/3 days of week why would only one parent pay child support when the time is evenly split. My brother is gong thru this. Takes his kid 3 days a week then the following week takes his kids 4 days but still has to pay child support to his kids mother but the kids mother doesn't need to pay anything. How is that remotely fair. Its unjust and not fair. Its all about money and regardless the courts get involved because they want money from the parent to recuperate tax money lost. Doesn't matter what is morally right.
Feb 4th, 2017
Vicky B. from Royal Palm Beach, FL writes:
I have seen for myself how some of these women milk the child support when they do not even have the children in their possession. They continue to get the benefits and lie saying they have the kids. I have been a direct witness to this. I have seen two different women play this game and get away with it. When is enough, enough. You cannot fight the system or the women if you have no money for an attorney. It is a complete crooked system and something needs to be done about it. The monies collect should not be allowed to be spent on anything but the kids. The recipient of the child support should be drug tested and have surprise checks by the child support division to make sure that they indeed have the kids as they claim they do. I am tired of seeing this system frauded, and it is usually against the man. The recipient of the child support should have to work as well in order to be able to collect child support. This is a very unfair system, and more for the woman than they man. I am embarrassed to be a taxpayer and see how the Department of Revenue allows some women to get away with frauding this system, and get away with it. Shoot, I think I will go have 6 kids with 6 different fathers and then leave all of them and file for child support against each one. I could sit on my butt and not have to work too, wow, reality.........MAKE SOME CHANGES AND QUIT DISCRIMINATING AGAINST THE FATHERS. MAKE THE WOMEN HAVE TO WORK AS WELL TO SUPPORT THE KIDS. GET WITH THE PROGRAM. Get rid of this archaic system!!!!!!!!!!!!!!!!!!!!!!!!!!!!!!!!!!!!!!!!!!!!!
Feb 4th, 2017
Someone from Santa fe, NM writes:
I have 5 children ,one,whom I pay child support for of 40,000. I have applied to reduce payments because I'm taking care of my 4 year old who has a bad kidney so I am not able to work because he needs a sergery an already had one. I was denied reduce payment 3 times prior to now the 4th time again denied. My baby's dad has my daughter an keeped her hidden from me for 10 years I can't find her. I have partial custody but he's dissappeared with her several times not to mention this man is abusive an I have told the court about him an they choose to ignore me now she's gone an I can't find her. I feel the courts are abusing there authority an this is a form of financial abuse on them because of my situation. I go through depressions , feeling hopeless, remember I'm also raising 4 others on my own they have striped me everything payments for what get paid when I work full time 50 dollar checks how is this going to raise my other 4 there not counting the reality for my other children to be raised but yet there takING from one child to give to another this has been torment on me I have no clue where my daughter is or how she's doing yet the courts get invalued only to take money but don't care about my child it's wrong on every way u look at it I'll be sure the children's justice bureau hears about this my daughter is 11 I've been going through this for a decade to be exact.
Feb 4th, 2017
Tiffany P. from Goldsboro, NC writes:
I worl full time and I'm a single mom. I have an 17 year old son who will be graduating this year. I also have a 5 year pld daughter who started kindergarten this year. My son's father is ovet $5000.00 behind in child support. The state refuses to do anything. He gets to go on about his life with no worries at all while i bust my tail everyday to tske care of my son. So how about the dead beat fathers who don't do what they're supposed to do?
Feb 3rd, 2017
Someone from Cleveland, OH writes:
The mother of my two boys sit at home and call for child support when I don't buy her weave weed or put money in her pocits to go out to the bar it's hard on me and I'm not working butiwill get out to cut grass or anything to get my kids what they want . It kills me she can sell her food stamps and all and I'm the one that gets the*****end and I try hard to do for my kids and then I have to deal with the fact I can't talk to my kids when I call I walk around looking homeless so my kids get what they need I buy shoes for them and if she can fit them she ware them to the bar. Now if I go out and Rob somebody or something I'm looking at time of I go and sell drugs I'm lookin at time if I don't pay child support I'm looking at time we as men and the wemen that can't find a job do to there past we are ****ed and it's sad we have no help I feel if u throw the child support outthewill have nothing to holdover our heads and thing will be OK it's really hard for us out here and I'm one man that will kill to make shore my kids have what they ask for
Feb 3rd, 2017
Someone from Pittsburgh, PA signed.
Feb 3rd, 2017
Someone from Cincinnati, OH writes:
It's my final year of payments. I've effectively seen my daughter less than 20 times in 18 years. The court's just retro'd my amount for the 5th time and have me automatically in arrears again. This is the final straw. I'm done cooperating..
Feb 3rd, 2017
Someone from Martinsville, VA writes:
I'll just say this. I have a son with the most evil woman in the world, and the judicial system backs her up. Times are tough (still, even with gainful employment) because like a lot of people say, she gets child support during the year, and is probably going to make off with all of my tax return this year. Let me explain the back story. We had a rocky relationship (she was very confrontational, insecure, etc.---NORMAL lol) so I decided to end it. I NEVER said that I didn't want my child. As long as she thought I was single and miserable without her, everything was okay. I had to play this role for a while because of her immaturity. But when I got that new girlfriend, my GOD the thunder and lightning! She flipped out, kidnapped my child (seriously, she left the state with him), moved to another state, falsely put me down as an absent parent (???!!!!!) and started usurping child support, which I had no choice over. I'm still paying for my decisions to this day, but you know what? KARMA. Also, she was never a winner bc she can't keep a man (they all say the same thing I did in the end, and run for their lives!) and that adds to her depression. So, even after all this, I still get 'scheduled arguments' (call to talk to my son, she takes over the call and tries to argue with me) and her wondering why we didn't work out. Needless to say hopefully every woman isn't like this... If they are, then we will cease to exist in a couple centuries. Definitely smarter, wiser, and NEVER getting married. Thanks to women like my son's mother, who ruin their own lives and then expect someone else to pick up the tab. I hope child support law gets a COMPLETE OVERHAUL. If the father doesn't see his child, that should factor into whether the mother receives the support that she normally would. If they started nipping away at support amounts due to lack of time spent with the father, a lot--- NO, ALL of these entitled sob stories would shape up. The end, and GET YOUR HAND OUT OF MY POCKET! I am a good father, but when someone puts you in a NO WIN, they can paint whatever picture they want. That is the most evil thing on this world, hands down.
Feb 2nd, 2017
RC in DFW from Fort Worth, TX writes:
I understand the purpose of child support but in Texas, the father really gets treated unfair. I did nothing to break up the marriage and make just enough money to have to pay the Maximum (actually 22.5% up to the maximum monthly rate because I was already paying for my first kid in first marriage). I pay about 1700/month for the 2 kids in second marriage. I took on all the debt and she basically got a fresh start. Through the divorce process, they treat the father like they are scum and did something wrong....all in the name of "doing what's best for the children". So I am taxed at 28%, plus the 6.2 for Social Security and the 1.% (whatever for Medicare). So now I am at about 36% off the top, 1700 a month in CS, and I don't even get to claim any of my kids on my taxes. Now I get a letter that its in review and I am under paying? Why, because the maximum went up in 2013. So now, I might have to pay 2K for the 2 children with all the other burdens. This is very frustrating, and there is nothing I can do about it.
Feb 2nd, 2017
Someone from Dallas, OR writes:
Child support is causing custodial parents to be greedy with the children's time. If a non-custodial parent is requesting more or equal parenting time the custodial parent should not be allowed to deny this. In our state if a non-custodial parent wants more time they have to spend money hiring an attorney and going to court in order to hopefully gain a little more time. The custodial parent hires an attorney and before long thousands of dollars are spend in the courtroom while the children's potential collage and savings accounts are gone. Children are being raised by only one parent. The other non-custodial is just a visitor in their life. This is causing emotional scars that take therapy to heal in the child. This is also not equality for parents or children. I want to live in a nation that parenting time is split 50/50 as long as the living distance is reasonable and there is no criminal history or safety concerns. Children deserve to know both parents equally. Unfair child support is just a minor detail in unfair parenting time.
Feb 2nd, 2017
Stephen W. from Wheeling, WV writes:
Unfair as stated in this petition.