Unfair child support laws
Messages Sent So Far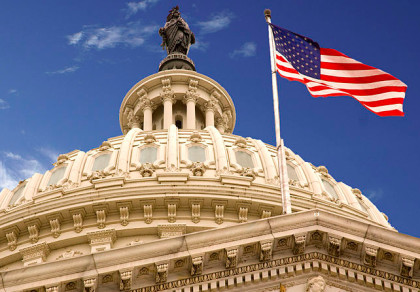 After children turn 5 they are in school and those women who collect child support sit at home doing nothing when they could be working part time to help support there children. It use to be the male as the main source of income, not anymore, we live in tough economic times, where it takes two in the household to support children. Why should those women stay at home when they could be working. The law should be added to so that those women don't have several babies and then wait for the child support to come in. They should at least be given some finacial responsibility as well as the father. After there youngest turns 5 they should should be required to work part-time to collect there child support. Nobody should have a free ride.


Post Public Comments
Public Comments (14,634)
1 day ago
Lindey W. from North Little Rock, AR writes:
I agree with this completely except I don't care the age of the child if one parent has to pay support to the other parent then the parent receiving the support should have to work as well. I have two kids I have always had to work no matter the age of my children. Both parents should be legally obligated to support the child. My boyfriend had recently lost his job and had to rush to find the first thing that came along to keep from going to jail. If he misses 4 payments they can put him jail since his child's mom had him put in contempt of court. He found a new job but hasn't gotten paid yet and he has missed two payments she harrasses us constantly bc she decided to quit her job. I'm tired of these greedy custodial parents who use their kids as weapons to extort money out of the other parent. We aren't allowed to fall on hard times bc if we do then he could go to jail. Do u think she gives him his court orders visitation? No she doesn't he hasn't gotten a single holiday and no overnight visits. The laws have to change to be fair to both parents. He was behind along time ago that's how he got put in contempt. Since March we have sent $3000 to her she has nothing left bc she quit her job and she should also have to account for where that money actually went since she doesn't even have to pay rent only utilities. The law is so one sided and if we don't speak up things will never change.
1 day ago
Rosa G. from Paso Robles, CA signed.
May 23rd, 2017
Arsenio B. from Saint Louis, MO writes:
I totally agree with this, I've been working hard and providing for my children way before the child support but when the relationship not working out, certain females would go to thinking (he ain't going to give money to that other chick, or i'm mad we ain't together so i'm going to hit him where it hurts his pockets) then us as men can't fight back cause it's so easy for the women to apply and child support makes it easy for the women, while they just sit at home and ride the system it's not fair at all. I never ran from my responsibility, why should it be so easy for them
May 16th, 2017
Someone from Barney, GA writes:
My son is with me 3 months out of the year. My daughter is with me every other weekend and about a months worth of extra visits. My 2 step daughters are with me every other week. I pay out more for children than my ex and I receive not one dime. It's not right at all. Furthermore it costs no where near what I send to raise a child
May 13th, 2017
Angel P. from Tucson, AZ writes:
We are all so screwed over, so freaking hard by the laws it is not even funny. To make it worse every time I interact with the DES they have an attitude with me like I am some kind of desdbeat dad. I have paid between $500 - $700/mo for 15 years, have never been late AND I have my son half the time, pay for medical/dental/vision insurance, and save for his 529 college savings. Meanwhile the real deadbeat is his mother who has a boyfriend living with her in her section 8 home, on foodstamps with no job. Simply put - this is not right.
May 13th, 2017
Marcus from Gary, IN writes:
I was recently at my daughter's school to get a copy of the statement of the tuition i paid to my surprise the mother had ask the school not release any information about my daughter to me. I wonder why then I found out first of all she wanted to get the credit for the tuition that I had paid that the courts had considered a gift. Rather than filing it on the taxes as a gift she wanted to claim it as an expense IRS are you listening. Matter of fact she hasn't worked in twelve years so she have other people claiming my kids when actuality I'm paying the bills. The courts should enforce and mandate that the father's are aware that they have the right to claim their children on their tax returns. But instead our policy makers actually make it more difficult for the non custodial parent to claim the children. The arrears continue to accumulate not taking into consideration that if the non custodial parent could claim the child on the return it will actually help reduce the amount of arrears owed. These laws are dividing families. I'm willing to wager if a study was conducted to assess the impact of fatherless homes they will surely discover it has a direct impact on young men particular who commit crimes because they didn't have a father in their lives. Non custodial parents need to stand up in every State we should MARCH for our fair Rights take out ads in the media newspapers television etc. bring awareness through social media petition to Congress every elected officials and get their attention to this very troublesome issue. There need to be a joint and relentless effort to change the laws that are so unfair. Let's stand together for what is Right and fair!!!!
May 11th, 2017
Matthew D. from Altoona, PA writes:
I AGREE WITH THIS. THE CHILD SUPPORT IN THIS STATE IS SO UNFAIR FOR THE MEN IN THE SITUATION I FIND IT TOTALLY BIAS.. I DONT SEE WHY I,ME BEING A FATHER WHO PAYS CHILD SUPPORT TO MY CHILDS MOTHER WHO ONLY WORKS PART TIME.WHY SHOULD I BE PAYING ALL THIS SUPPORT WHEN HER MOTHER IS FULLY CAPABLE OF WORKING 40 HOURS A WEEK...
May 11th, 2017
Matthew D. from Altoona, PA writes:
I AGREE WITH THIS. THE CHILD SUPPORT IN THIS STATE IS SO UNFAIR FOR THE MEN IN THE SITUATION I FIND IT TOTALLY BIAS.. I DONT SEE WHY I,ME BEING A FATHER WHO PAYS CHILD SUPPORT TO MY CHILDS MOTHER WHO ONLY WORKS PART TIME.WHY SHOULD I BE PAYING ALL THIS SUPPORT WHEN HER MOTHER IS FULLY CAPABLE OF WORKING 40 HOURS A WEEK...
May 10th, 2017
Steven J. from Brooklyn, NY writes:
This is crazy! I pay for all 3 of my kids.they take additional money for child care as in after school and baby sitting but these kids get left at home alone,while these women collect money.I pay child support and they are under my insurance.the least the government can do is let us fathers claim for these kids on our taxes.it should be mandatory.these women sit and collect money on top of their on paycheck.how is this a good thing.child support is the bitter woman's revenge ploy.it's our responsibility as parents to raise the children.just cause u can't afford to raise the children doesn't mean you need my money like it's yours.put the money on a card and every 3 months show what this money is being spent on.cause men are out here going homeless while these mother's are living lavish ..it's injustice.we should be able to file for every kid every year for the rest of child support and I gurantee the rate of chided support will drop.and you will see that it was just another way for lazy people to make money.
May 9th, 2017
Mike M. from Fresno, CA writes:
I know as father i should provide for my child. I get paid 2 times a month i gross 1300 every 15 days my net is 310 pge gas food cost money i see ob facebook there going here and there out to eat and im eating soup and water and to top it off if i dont make a payment guess what i go to jail i loose my license they stop my tags everything i cant even pay the déductible to get my teeth fixed i have never broke the law ever but i have been to jail 5 times for child support how is it fair and never have i seen a income tax