Unfair child support laws
Messages Sent So Far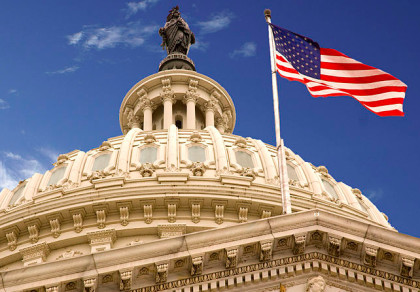 After children turn 5 they are in school and those women who collect child support sit at home doing nothing when they could be working part time to help support there children. It use to be the male as the main source of income, not anymore, we live in tough economic times, where it takes two in the household to support children. Why should those women stay at home when they could be working. The law should be added to so that those women don't have several babies and then wait for the child support to come in. They should at least be given some finacial responsibility as well as the father. After there youngest turns 5 they should should be required to work part-time to collect there child support. Nobody should have a free ride.


Public Comments
Feb 21st, 2017
Antuan S. from Four oaks, NC signed.
Feb 21st, 2017
Antuan S. from Four Oaks, NC writes:
https://www.ipetitions.com/petition/stop-unfair-child-support-visitation-laws
Feb 20th, 2017
Michael S. from San Antonio, TX writes:
Child support should be equal for each child if its for more than 1 child. Its not fair to my younger baby boy to be ordered by court to get less money than my first boy who has a different mother. Also, WOMEN should be required to help pay for the children too! They just sit at home and collect free child support and live off of it and pay their bills off with it while us MEN work FULL-TIME just to have all our wages garnished and even our raises garnished. YES, at age 5 child support should be lowered for the paying parent and 50% should be REQUIRED by the other parent, PERIOD! Its not fair especially to us MEN!
Feb 19th, 2017
Someone from Union Dale, PA writes:
I feel there should be one price set for child support.It should not go on how much you make. Why should Tommy get 800$ a month and Jimmy only gets 100$ a month. Sample If you live in Pennsylvania and you pay child support. 1- child 100$ a week 2 - children 150. A week 3 - children 200 a week. I don't feel because you have a better job you must pay more. I also don't feel that because you have a child with someone you should pay all your money to child support and not be able to live. I know mother's that didn't have to work because they got enough child support to live they don't need to work. So one one parent is paying for this child!!! Yes I do have children but I work and supported my children that lived with me. My son I n It took two not one.
Feb 19th, 2017
Someone from Folsom, LA writes:
Debtors jail is a sham! My husband works two jobs at 80 hours a week and over half goes to child support. They throw him in jail on two late payments. Meanwhile, his three other children are being punished by losing their father. As well as the one he's paying support on. How does jail help? He's in and out of jobs due to this crap. How is anyone suppose to stay above water if the system is drowning you!?! There is responsibility but this is ridiculous!
Feb 19th, 2017
Someone from Atlanta, GA writes:
How can we change Child Support laws so that the court system would understand the pain it's causing to BLACK families... especially the MEN.
Feb 18th, 2017
Someone from San Pedro, CA writes:
I believe it to be unfair for Father's to have to pay the state of CA for any type of welfare that a Mother is given. Instead of teaching (or just doing, and not telling) Mother's to basically sue the Father, they should give help to start a REAL child support process, instead of a process that can forever damage someones life or make it so a Father cannot live either.
Feb 17th, 2017
michael g. from dundalk, MD writes:
I believe child support should be based on income left over after basic living expenses are made to live. Car rent insurance food etc. It's just not fair to fathers to have to struggle and become homeless like I have.
Feb 17th, 2017
L. R. from Portsmouth, VA writes:
OUR CHILDREN ARE NOT FOR SALE! Incentivizing states for child support collection is fraud, abuse and a waste of taxpayers money and there is no sound reasoning behind doing so. Yet, the funding of welfare, food stamps, Medicaid, section 8 housing/public housing, and other entitlements continue to increase. Enforcement of Child Support has not decreased the spending for these entitlements, which it was supposed to do.These incentives are aiding the states to cripple our society. It is causing more harm than good. It allows states to set insane guidelines and legally extort money from non-custodial parents. Many non-custodial parents don't mind paying child support, it is the amount they have to pay. It promotes unemployment, leisurely for the custodial parent while the non-custodial parent is forced to quit a good paying job because HE/SHE CANNOT EAT, SURVIVE. 20-25% goes to taxes and 65% goes to child support? The states make their laws based on the incentives provided by the federal government. There is no accountability or oversight of the collection methods or administration. THE CHILD IS THE ONE WHO SUFFERS. The custodial parent definitely does NOT HAVE THE CHILD's INTEREST in mind. They'd rather sell their child(ren) for " 30 pieces of silver" than have both parents in the child's life to help raise respectable and decent children, NOT LOST SOULS WHO SEEK GANGS AND TURN INTO CRIMINALS because MOMMY and DADDY were not there. Child support is a racket. STOP INCENTIVIZING STATES with MY HARD EARNED MONEY. I do NOT support this. ___________________________________________________________________________ Everyone, petition your state to change these laws. Start a Go Fund me Page if necessary to donate to the politician who will enact change. Money talks, its how big corporations get what they want. OUR CHILDREN ARE NOT FOR SALE!!! Please see my petition to have the tax laws child to include child support as income and tax deductible.
Feb 17th, 2017
Someone from Tampa, FL writes:
Please help! I am a father being threatened and forced to pay 6k in arrearage to my first daughters mother but I have been the sole provider for my daughter.How does this happen?My daughters mother entered a claim of child support and left the state with my daughter without me knowing. I found out a few years later ,when the state is threatening to suspend my license ,that she did this ,mind you I already had an arrangement with the courts to pay for private school which I did in full.Why does the state go after its male citizens like predators?At a hearing I was belittled for being a stay at home father of my youngest and actually being present in my daughters life. Hernan Castro (lawyer for Dor)told me that women should stay home and males should go to work in Jan 2017.At a hearing I wasnt even allowed to speak or submit the proof I was taking care of my daughter with no help from her mother or the state. This should be about the kids well being and support. This system is breaking families and lives apart for a buck and it's disgraceful! Trying to recoup ill spent tax payers money on American fathers back. I never got a dime from this government I believe in honesty,hard work and self suffiency. All I got was taxed for my hard work. She didn't work ,gets welfare Medicaid food stamps . The system is Undermining American families. It has to stop!!!
Feb 17th, 2017
Someone from New Carlisle, IN writes:
I agree that the system is screwed up. There are women out there that use getting pregnant as a form of employment. The system is very one sided and is a major burden on the non-custodial parent. Most non-custodial fathers have most if not all the financial burden and if they try to get ahead by working overtime, they can be taken back to court and child support increased and be in arrears. So they don't get their children and they don't get their paycheck and they can't get ahead. Then the children hold it over their heads that they weren't there for them like the custodial parent was and they don't realize that being the custodial parent is often times easier than being the non-custodial parent! Especially if the custodial parent has a steady source of income coming in and doesn't have to work or is under employed. I am a mother to 4 (1 is in college) who receives no support from the non custodial parent and I work full time. I also provide health insurance for all 4 children and have not been reimbursed for medical expenses for the past 3 years. My husband is the father of 5 and pays over 40% of his gross pay to his exes, 30% goes to taxes, another 10% for health coverage for him and his children (even though the exes are on Medicaid because they don't work) so that leaves about 20% of his paycheck to live on. How does the system expect a person to live on 20% of their paycheck?
Feb 17th, 2017
leran w. from Charlotte, NC writes:
Shes using the system now to harass me while getting a settled amount agreed on and only housing the child 18 days out of a month. While I house him 12 days. How do we fix that amount of support. A mother working should not be awarded a set amount, as a trying but non working mother.
Feb 17th, 2017
Jason Y. from La Follette, TN writes:
This is simple, to all of you on capital hill. GET OFF YOUR*****AND DO SOMETHING. you have made this an incentivized system for the states to award higher and higher support amounts based on the Bradley amendment title IV-D. I do not believe that ANY state should be incentivized by the federal government for the facilitation of a divorce and child support. Now, the states all want to raise support amounts to collect money from the government through the matching programs because these monies go to an open budget and can be spent on politicians, law enforcement to shake down more broke parents, and force them into the jail system where the local government is yet again subsidized by paying the state for jailing the broke parent. This country has gotten way beyond out of control. I sincerely hope you do something to fix this.
Feb 17th, 2017
Cherie T. from Fort Myers, FL writes:
I think the tax laws for child support should be changed...the payer should be able to deduct the support from their income and the recipient have to claim support as income. Its not fair that some can claim so little income and receive a huge refund because most of their money is from child support. If they had to add the child support to their income their refund wouldn't be so large and the tax liability for the payer wouldn't be so high.
Feb 16th, 2017
Christopher M. from Bridge City, TX writes:
Child support should take into account the actual cost of raising that child. The income of the father should not be a factor, two children in school do not cost 1800 dollars to raise per month. The guidelines for child support should be treated as what they are guidelines not rules that do not sway. Several factors should be taken into account and custodial mothers should have to provide where the support is going just like the non custodial parent is expected to provide payment of support. Also why if both parents are proven fit does the Father have to go above and beyond to be named custodial parent and it is just assumed the mother is. If both parents are proven fit then other factors should be looked at, such as the standard of living each parent can provide, who is in a stable career, who owns a home, or who has moved frequently, school district information. None of this is considered for men unless you can afford to tens of thousands of dollars in attorney fees to a system that is hardwired to hand over all rights to the mother with zero to little consideration for the father.
Feb 15th, 2017
Someone from Timmonsville, SC writes:
I feel like receipts need to be kept for what the child support is spent on . Man or Woman I don't feel like Child support should be spent on a mother or fathers pleasure It should be spent on the children's needs to actually support the child.
Feb 15th, 2017
Someone from Las Vegas, NV writes:
Viscous antiquated laws that need to be thrown out
Feb 15th, 2017
Bernard S. from Colonial Beach, VA writes:
How to money when you cant get to work
Feb 15th, 2017
Someone from Elizabethtown, IL writes:
my 24 y/o son who was on his 4th year at college dated a girl for a short period of time who was in the area attending college & ended up pregnant who up to the time of leaving the hospital was going to move to Kansas city Kansas where my son had secured a good paying job & a nice 2 bedroom apartment for them only to have her parents convince her to go home with them instead next thing we know its 10% of his income all hospital bills not paid by her dads insurance & no visitation just send the support. He as the father has no rights she decides when he can see her which hasn't been very much he cant take off after just starting a new job. The laws are all one sided. So she lives at home with her parents no bills but collects over 700.00 a month support. I feel just because she was too immature to step up to the plate & be a parent without mommy & daddys help she shouldn't be entitled to 10% of his income. The state sat them selfs up for situations like this by automatic 10% or more laws without caring about what lead to the outcome...
Feb 15th, 2017
Someone from Redding, CA writes:
I am a police officer and make a good living. I have 42% custody of my 3 children. I pay close to half my income to her in alimony and c/s. I really don't mind that but, the frustrating part is she never has gotten a job. Her and her boyfriend got into a moderate size marijuana growing cultivation. I noticed her boyfriend who also never works but a jet ski, a new Harley, and newer f250 pickup. She also bought a new motorcycle and new car I went to court and supesned her bank records where she had 4 rolling accounts. I paid her close to 40,000 in a span of 16 months In addition, she deposited unaccounted income additionally of $92,000 That's a total of approximately 132,000. The judge asked her about the money and she said she gets gifts from people. The judge did nothing about it. The reason I took her to court in the first place is because she was awarded the family residence in trade for my retirement. There is about 250,0000 in equity and the payment is only 960.00 a month for a 3000 square foot home. She was required to refinance the house four years ago and hold me harmless I'm the only person on the deed and on the loan and they don't pay it for months at a time. Sometimes even up to six months. It's been in foreclosure status twice. It's interesting because they make plenty and it's where they live. They just don't pay it because it's in my name. I asked the judge to make her sell it so I could stop ruining my credit and he award her more time. Actually phrased a reasonable amount of time. How is four years not enough. I stopped taking her to court because if I do she calls my work and makes false allegations. I've been through 3 investigations and in has always been concluded false and unfounded. It seems there is no end to this madness and the ca judge keeps letting her get away with it. She never has any consequences. I have so much more to tell. I'm so frustrated with this broken system
Feb 15th, 2017
Someone from Meridian, ID writes:
My situation is im raking in $-103 a month some how after taxes and bills are paid. The only bills i have are vehicle, insurance, cell phone, a storage unit and mailbox, because i live in a 12 ft cargo trailer. But yet she lives in a house that her parents gave her with no rent and her new boy toy lives there too and shes feeding him and his 3 rug rats. But yet she doesnt have to prove where anything is going or what shes doing my oldest daughter is forced to babysit all of them (5 in total not including herself and 2 are autistic ) and shes 13 she calls me all the time crying but when i bring it up to the courts, they tell me im making up stories. Im getting sick of this crap. I am forced to eat every other day work my butt off and sleep in a cargo trailer every night and then told by the courts that basically im worthless and theyll do what they want. it been 3 years of this crap. The way they do things are going to push people over the edge and when bad things do happen they act all astonished and say how could this happen. They need a system to prove where the money is going and if it all doesnt get used for valid reasons then they give it back. They need proof that the children are not being used as daycare workers possibly doing random house calls or something. But they also need to leave the people paying child support a decent amount to live on, i.e. rent, insurance, food, gas, and a way to save to see their children if they live in a different state
Feb 14th, 2017
Annoyed F. from Nampa, ID writes:
I think it's wrong for the party receiving child support to try and get every penny they can by lying and abusing the system while the parent that works hard for their money get it all taken away leaving many homeless and with less than 100 dollars a month. I also think it's stupid for an ex wife to get about 1000 dollars of child support a month when the ex husband barley makes that a month. Also they never look into how she spends the money but will micromanage the ex husbands spending. It's stupid and women abuse the system way too much. There needs to be better laws in there for men to protect themselves from women. Also colorado is a messed up state to get a divorce. They will secretly increase your child support and then send you a letter requesting financial records and blah blah.
Feb 14th, 2017
Lucy W. from Shelbyville, KY writes:
For active duty fathers in the Military, BAH & BAS SHOULD NOT be included in the child support calculations but judges continue to do it anyway. Many fathers fall victim to this ''calculation'' & I have known several fathers who have been forced to move back into dorms on base & cannot afford to eat because their ex-wives are raking in $1300 a month from their pay & in the meantime quite content to be working $8 an hour jobs. I mean why on earth would the mothers even be willing to find higher paying jobs when they are receiving so much in child supports? Also I do believe proof of where the money is going should also be mandatory, whether it's towards rent or utilities, gas (to get them to & from places) clothes & school supplies, general necessities that the child or children will benefit from. Too many people are hearing about how the mothers are spending the cash on getting their hair & nails done, spending it on their new boyfriends, going out drinking, buying THEMSELVES clothes. It's unacceptable & needs to stop.
Feb 14th, 2017
Steve P. from Rome, NY signed.
Feb 14th, 2017
Sahij S. from Springfield, VA signed.
Feb 14th, 2017
Someone from Pelham, GA writes:
I think it is unfair to the fathers to pay child support by himself if the mother is not doimg anything to support her child/children. Why make the dad pay but not the mother regrdless of what the age is on the child. That's just stupid to my understanding! It takes 2 to tangle and he didn't make that child on his own and a lot of times women take child support out on the father out of spite because the father no longer wants to be with the mother. I feel all of that should be checked in to before placing that man on child support I mean at least give the man a chance! This something a bitter woman came up with because the absent parent left and she was upset and told a bunch of lies just to hurt the man! I say bump child support and anybody that supports this stupid idea!
Feb 14th, 2017
Someone from Fond Du Lac, WI writes:
My main concern is if mom chooses not to work till child is 5 has another kid so she doesn't have to go to work I think the fathers should get full custody and primary placement and no child support if a father can show this is life go to work carry insurance be responsible shouldn't be on tax dollars nor should father pay child support if has 50/50 placement men get short end of the stick and it's time we say no u had this baby not working than the parent that is and stable till u get your life together tax payers are not supporting after the first I think they should be required to work when other parent has them.The times have changed and it's time to start saying no to these dead beat moms . We need to rewrite laws that protect fathers .
Feb 13th, 2017
Bobby G. from Spring, TX writes:
I don't know what the solution is but I think more and more women see this as easy street.
Feb 13th, 2017
Someone from Iowa, LA writes:
I am in total agreement with this! I feel like the whole child support laws should be looked over and redone! There are so many other options out there then what the goverment has come up with!
Feb 13th, 2017
Someone from Abingdon, VA writes:
Child Support is an abomination of rights and illegal. In plain sight, protected by courts, judges, and lawyers, children are bartered and bargained against as women leverage them as pawns for profit in a system designed to punish men and fathers. Child support is nothing more than Modern Day Financial SLAVERY! ABOLISH IT!
Feb 12th, 2017
Henry N. from Fort Worth, TX writes:
They have to change this law may woman work also 50 50 and equal law
Feb 12th, 2017
Henry N. from Fort Worth, TX writes:
What happen went you cant work went any more and it take years for ssi to pay you 7then what
Feb 12th, 2017
Carla M. from Akron, OH writes:
I agree fathers get shafted all the time unless you making lots of. Money how can you support. Two homes it's not. Your responsibility to keep the exs lights on. Cause most time and cases kids don't. Even see the money and if you say kids better off with mother. It's apparent mother can not financially take care of child. So oh and who hell can pay 500 to 800 month. When most likely the mother living in sub desired housing and only pay only 100 month rent while father rent 600 or more you do the math and most people don't make that money oh and the first want do take liscencewell howhell getting to work or jail the system so messed up. Fathers need more custody foreal. It's apperant they can support there kids better totally not fare. I'm with ya fellas all bout the money well what bout the kids that's what about and these courts should wake fthe hell up I mean all those people lost there homes. For Christ sake We're the kids go then. Oh give mom more money no longer has mortgage maybe all the dads should make a stand in front of child support office enough mothers is equally responsible as well not fathers fault she makes less andcause that moms get means mom gets more
Feb 12th, 2017
Someone from Guys Mills, PA writes:
It's so not fair for one child & father is left with paying off all exs previous debts, while she does absolutely nothing. Has her parents write out fake rent receipts & patstubs; as she lives in a home owned by parents & works at ice cream shop also owned by parents but given to her and her live in. They have no debts and illegally collect benefits. The child never has the essentials and the home has over 50 animals of. Various kinds but they have no money. My husband works like a dog to fix all the damages done to his home, she gets food stamps my husband can barely pay for food! We pay for health insurance and she gets assistance for what insurance doesn't cover; we pay for all visits as my husband had diabetes & I a terminal illness.
Feb 11th, 2017
Someone from Philadelphia, PA writes:
I completely agree with what I've been reading so far. That whole family law system needs to be blown up and started over from scratch. I have joint custody and still have to pay over $700 a month. My child's mom lives with her parents, I have my own home and I have to pay $700 into a home with 3 adult working people. Also. Why do I have to go to court and be awarded joint custody of my child, I'm there at birth and every day after but when we split, she takes my daughter while I'm at work and keeps her. I have to file an emergency petition to start seeing my baby. No kind of punishment for the mom for doing that. My baby adores daddy too. No reason for her to do that except to hurt me but ultimately hurting my baby. I hope something is done about that crooked system. With my joint custody, we each have 14 days a month but judge wouldn't give me my Sunday over night she has 16 overnights where I only have 12 overnights and because of that I cannot even claim my baby on my taxes. The payor gets nothing. Horrible system.. Please somebody change it..
Feb 11th, 2017
Richard A. from Hillsboro, MO writes:
I work 40+ hrs a week provide insurance and give one weeks salary for child support. My daughter is almost 12 her mother has not worked in years and keeps demanding more child support. We had agreed on a amount that I paid for seven years and now she claims she did not agree even though there is witnesses sighned proof the state is going after me for $18,000 on top of the over $700 I already pay each month. My daughters mother has remarried and her husband makes as much if not more than me and provides a home and anything else my daughter needs. When is it her mothers time to financially provide and help out raising our daughter. I am in jeopardy of losing our home so she can have money she does not need or deserve and that is not in the best interest of my child. I cannot save for a car or college and her mother has not saved a penny I have paid for her. Please stop this totally unacceptable practice if the state is truly concerned for what is best for the child then the system needs to change.
Feb 10th, 2017
Someone from Shelbyville, TN signed.
Feb 10th, 2017
Someone from Shelbyville, TN writes:
The law for child support and the formula used to determine child support needs to change. I am in arrears 4600 dollars, but work a 40 hour a week job and pay child support on another child from a previous marriage. Working for 13.90 hourly (40 hours a week) - child support is 418 for 1st child and 778 for second child - after paid and taxes I get 130 a week. I requested a review by the child support office and was told to appear in court in 1 month. My first case (my first wife) the child support was reduced by 150 (now pay 418) When i went before the judge yesterday for the 2nd case (with the evil 2nd ex-wife) I was told that i would have to pay 1700 dollars in 1 week or spend 30 days in jail. Now how is that in the best interest of the child? I don't get to see either of them for at least 30 days, I lose my job, they lose their health insurance that I was providing, and no more weekly money! So, when I get out of jail in 30 days I will be looking for a job - hard to find anything that starts out above 9-10 dollars hourly and all of my responsibilties will fall on someone else to carry until I get out. This would be my first time in jail, and is the most unproductive punishment and makes no logical sense. Not including my license is revoked for being in arrears. This system is a mess & helps no one. Both my ex's love the fact that this has happened. How is any of this in the best interest of the child? Who came up with this formula to calculate the amount of child support owed? Isn't there someone that is fighting these laws against fathers that spend time with their kids, pay child support, go to work everyday, and have to constantly fight judges that rule according to which way the wind blows. Not to mention that the state attorney for child support was not on my side had none of my paperwork, and was the manliest woman I have ever seen. She was aggressive, and was very attentive to my ex who admitted in court to hacking my emails and was willing to provide the information to the courts-nothing was said about that. She owns her own salon and makes great money, lives in a 300k home with a swimming pool, 2 brand new cars, rents out an apartment, but claims that she makes less than 30k a year, and was remarried within less than one year of our divorce; which she went to a tropical vaca. She is not hurting, but is killing me. This system has got to CHANGE!!!
Feb 10th, 2017
Someone from New Bedford, MA signed.
Feb 10th, 2017
Someone from Meriden, CT writes:
As many knows the issue that going in the u.s is unfair punishment to good father how much can a person go how much more can a united state citizen that pats tax I'm a family of 6 work 8 hours. Day I have a brain tumor fighting for my life just recent I went to court with a Doctor letter with my condition child support told me that not there problem that mines the judge order me to work full time my condition won't allow me to I get dizzy and I get epeplepze attack I was told that if I don't work they will lock me in jail time I have a letter from a doctor we need a better system very unfair this reform is very outdated