Unfair child support laws
Messages Sent So Far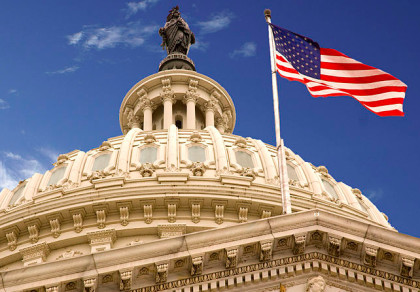 After children turn 5 they are in school and those women who collect child support sit at home doing nothing when they could be working part time to help support there children. It use to be the male as the main source of income, not anymore, we live in tough economic times, where it takes two in the household to support children. Why should those women stay at home when they could be working. The law should be added to so that those women don't have several babies and then wait for the child support to come in. They should at least be given some finacial responsibility as well as the father. After there youngest turns 5 they should should be required to work part-time to collect there child support. Nobody should have a free ride.


Public Comments
Apr 24th, 2017
Someone from Rialto, CA writes:
Child Support Laws are in the Best Interest of the Financial Growth of the Department of Family Services , it encourages separation of the family unit & it's UNCONSTITUTIONAL (the SUPREME LAW of the LAND) States violate citizens constitutional rights which is unlawful & doesn't promote democracy , which is the BASIS of each State to be PART of the UNITED STATES of AMERICA, so by the Law isn't that Breach of Agreement or Contract in which the State shouldn't receive Title VI-D Loans,
Apr 21st, 2017
Someone from Frazier Park, CA writes:
I'm going to be paying 25% of my income to child support 25% to student loans 20% for rent 10% on car payment and 15% on bills leaving me 5%. She chooses not to work, lives rent free, collects disability and/or unemployment, threatens that she will keep the child away from me and my family. I fail to see how this system is fair. It's outdated and not keeping with the general population's view of what is fair. I've worked so hard to finally finish school, and now I'm going to be supporting the lifestyle of a mother who CHOOSES to live off of government assistance. Her mother lives off alimony, her mother's boyfriend lives off of monthly disability, nobody in that household works; they live comfortably in a nice condo and are able to go out drinking almost every night at their local bar. Now I have to live on a strict budget to support that behavior.
Apr 14th, 2017
Alfred B. from Clarksville, TN writes:
I don't mind paying my support. What i do mind is the fact that my kids dont see the money. I was taught dont complain if you dont have a solution, so here is mine. When the court sets the obligation it should state that any support paid will be held in an account for the child(ren) until they reach whatever the age the state says support stops. Then that child can use it for college, a car, a house or whatever. I should not have to pay support and my child is still calling me for there basic needs.
Apr 14th, 2017
Danielle P. from Summerville, SC writes:
This is so true! Child support laws are awful. They should be on case to case situations. I myself am supposed to receive child support and am a full time working mother who does not push for it. It doesn't help nor hurt me. I support my kids and my family. My husband is a stay at home dad who takes care of our 2 girls because childcare is so expensive. He is supposed to pay court ordered child support on a child he doesn't get to see, talk to or even know anything about. He has extreme anxiety and hard to find a job, I pay the support for him when we have extra money. He is now forced to go to court over 3500. All because his ex is about to have another baby and is out of work and "needs" money. She hasn't said anything to us in over a year. Things need to change!!!!
Apr 14th, 2017
Someone from Summerville, SC writes:
https://m.facebook.com/photo.php?fbid=1863323380551690&id=100006221388827&set=a.1863350330548995.1073741829.100006221388827&source=48 This is part of my history with child support
Apr 13th, 2017
Someone from Powderly, KY writes:
I strongly disagree with child support laws because I do have to pay child support while my kids mothers get government assistance and live in income based housing with barely any bills to pay while I have to struggle to pay my bills and support my in home family or even eat but it's perfectly OK according to the courts that I'm at the point of having to work 2 jobs and probably still struggle to get by and I see my kids every other weekend.
Apr 11th, 2017
Katherine Z. from Oakland, MI signed.
Apr 11th, 2017
Richard B. from Greeneville, TN writes:
This is one big issue that really needs to be addressed. There are so many women who has really abused our welfare and legal system now that welfare reform has taken place a lot of woman are now abusing the child support system. We really need to stop glorifying woman by financially rewarding them to stay home and have more kids out of wedlock. Please visit my web sight at; fatherlesschildren.org
Apr 8th, 2017
Denise S. from Inglewood, CA writes:
The court system is very conservative and hard core about child support obligations, up to including wage garnishment and incarceration. The courts tend to favor the kids being reared by the mother in most cases and the laws won't be changing anytime soon. If you question patrrnity, request DNA testing before admitting it or signing anything. Otherwise you're on the hook for life. The purpose of child support is to protect the child from economic impact/hardship of the divorce or separation. The goal is for the child to continue to have basic needs met as well as provide additional things the child enjoyed during the marriage and to keep families off of public assistance. As long as you have parental rights, you have financial parental obligations. These laws will never change even though it works a hardship on the parent who pays.
Apr 8th, 2017
Someone from Pottstown, PA writes:
This is a small step. Women and Family court are using our children for profit. It's disgusting and there is no excuse. It's funny how concerned they are for the children when don't factor in the actual parenting a father provides to the kids. The reason is because it's all about money for them. They only talk in terms of money when child support is concerned.
Apr 8th, 2017
Sharan J. from Cincinnati, OH writes:
A card. Issued that would decline nail salons and tanning and hair salons. Victoria secrets. The money should go to support the childs needs not mom.
Apr 8th, 2017
Ryan F. from Fort Wayne, IN signed.
Apr 8th, 2017
Someone from Mason, OH signed.
Apr 8th, 2017
Tonya S. from Mason, OH writes:
Child support is robbery and the non-custodial parent doesn't have a voice because they are looked down upon by the system. It's sad cause in actuality the child's best interest is not number one priority. Child support tears families apart and puts dividers between families. The absent parent is absent because they are working their tails off to pay for 2 households. The person paying child support pays taxes on the money given to the other parent and still is consider their income while the custodial parent is claiming the children on their taxes receiving "unearned" income tax credit. It's all backwards and sad.
Apr 7th, 2017
Tina I. from Manheim, PA writes:
I understand the payment of child support if a parent has full custody, but I do not understand how there is no regulation how child support is used. There needs to be some sort of system where a parent can track or see how their money is being used and make sure it is being used on the child. A parent can use 100% of child support money on themselves and there is not consequence.
Apr 7th, 2017
devon D. from North Las Vegas, NV writes:
The welfare system is really handing these women a free ride on society the system is not on the fathers side as we all no due to the fact that men just want the courts to realize we supposed to be in the child's life as much as the female that's why are kids in America are so dang dysfunctional most of the child support courts are full of women judges who's acting on emotions and also lonely and angry I'm sorry but it's the truth and I'm very upset about this screwd up system that ponders men day after day it's really sad.
Apr 6th, 2017
Someone from Silver Spring, MD writes:
And they support scorned woman who hide the child from their father out of vengeance and malice. After 3 years they can walk into a court house say he is the father and without any question or repercussions immediately receive child support. How does a court system back a woman who kidnaps a child from a good father that wants to be envolved.
Apr 4th, 2017
Ryan N. from Saint Louis, MO writes:
When is something going to be done? I'm tired of seeing petitions and comments about how this is worng and needs to be changed. WHEN WILL IT BE SOME ACTION. We are pushed around by this system that only cares about getting money from interest from back child support thats why it's easy to go behind. It's designed for all of us that pay to fail so money can be made. I lost my job an filed for a deduction but guess what? I can't be granted a reduction because the woman has to sign. Now every month I pay what I can but what I didn't pay goes in arrears until I get a signature if ever. When will these laws be changed I'm tired of seeing this in the petition stage.
Apr 4th, 2017
Someone from Valley Springs, CA writes:
Child support is just not fair I payed stayed on top of it they kept taking more and more I started falling behind I called them requested to be modified they said no I have three kids I pay for one that is not my own the reason that I left her court denied me a test to see if the child was my own said we were married that makes it mine lol bs I now have new family with three kids child support takes half of my check cannot get help from the state because of what my income sows they don't care what I'm paying in support can't hardly hold a roof over my family's head there laws treat me like I'm a criminal my constitutional rights of gone out the window how can that be legal that's why there are so many dads that just give up child support makes it so hard they see one side and that's it will try one last thing going to try to move my case to a federal judge and see if I can get some fair results
Apr 4th, 2017
Luis T. from Jersey City, NJ signed.
Apr 3rd, 2017
Michael P. from Lugoff, SC writes:
Even housing and section 8 and food stamps should be cut off from those begging sitting at home doing nothing
Apr 3rd, 2017
Michael P. from Lugoff, SC writes:
When will they start cutting these thing off from them i hope it happens i keep hearing about it
Apr 3rd, 2017
Michael P. from Lugoff, SC writes:
Nothey need to cut that stuff off from them
Apr 3rd, 2017
Latoya R. from Columbus, OH writes:
Who said it's ok to put a man on child support because she mad? Please answer that question for me. You have great men out there who do what their suppose to do but some women bitter because the relationship didn't work or whatever. Once you put your name on the birth certificate, your stating you are gonna do what your suppose to do. But no, if your not married they brainwash women to put men on child support so they can get they money. Don't get me wrong there are some deadbeats out there but we're not talking about them. Men that take care of their kids have to come out of pocket for the government just to have rights. But all people think is money so that's how they are brainwashed
Apr 3rd, 2017
Candace P. from Las Vegas, NV writes:
I am sick and tired of these lazy mothers using their children as a meal ticket. Fathers are NOT walking ATM machines. The system is crooked and corrupt. Nothing but a money maker for both women and the state!
Apr 2nd, 2017
Omar D. from Katy, TX writes:
I have being paying child support for 19 years and I'm still paying this support despite the judge made an order to terminate child support. Also, suprisingly the custodial parent decided to have it terminated. Two weeks later I received in the mail the terminated order. Well it gets better The Bronx Child Support Collection Unit has decided that the order should be open and are not providing any response to why this should be open. They are simple disobeying the judge order terminate child support. My oldest child dropped out of college and was working full time and he is now serving in the Navy. My youngest child was kicked out of his mother home on Thanksgiving day and he's now living with me in Texas. After the judge issued the order to terminate child support, The Bronx Collection Unit is continuing to charge me for child support now they are saying that I'm in arrears and has frozen severals of my accounts and have taken funds from two investments accounts. I sent several letters to them and have received no response. Don't know what else to do they are simply violating my rights and making it difficult for me to continue taking care of my child that lives with me.
Apr 1st, 2017
Paul H. from Cape Coral, FL writes:
Women are vindictive and use the child as a tool to get as much money as they can so they can sit home not work or they underpay themselves so the husband has to get stuck paying more of the money and they can't afford to feed themselves or live or pay their own bills the laws need to be changed men are losing their licenses so they cannot work losing their jobs because they cannot work even men have been shot in the back because they're tired of going to jail because of child support laws.
Mar 31st, 2017
Barnypok O. from Merna, IL writes:
EQYGte http://www.LnAJ7K8QSpkiStk3sLL0hQP6MO2wQ8gO.com
Mar 31st, 2017
kathleen c. from venice, FL writes:
5050 across the usa no one should get child support n both parents should support the child
Mar 30th, 2017
Someone from Bronx, NY writes:
I agree. Some women are so spiteful. They know that some of these men are very good fathers but because the man is no longer with them, they try to punish the men and their families. Some of them are able to work but refuse to because they want to sit on government assistance. No ambition.
Mar 30th, 2017
Someone from Spring, TX signed.
Mar 30th, 2017
Someone from Shenandoah, PA signed.
Mar 29th, 2017
Someone from Canton, OH writes:
Our Government should not have hands in family life for the reason of turning a profit, earning a commission, paycheck or any other monetary compensation. I myself know first hand know how child support and unfair, unconstitutional family court laws leave mother/child, father/child relationships in shambles. Some relationships are beyond repair after years of hardship and turmoil. This must come to an abrupt end if we are going to repair prospective future of our great country.
Mar 29th, 2017
V U. from Fort Worth, TX writes:
Paying child support is a responsibility that I have to my child and do not have a problem with this. However, my child is 8 and my ex does not work and requested more child support which was awarded to her. Meanwhile my ex goes to Vegas, attends camp gladiator fitness classes while I carry the weight of providing insurance for my child and more child support. When my ex wife requested my income to be checked so she could receive more child support, the court (Parker county) immediately began garnishing my wages due to suspicions of not paying child support when we were separated a few months 7 years ago, leading up to the divorce. When I went to court to present my bank statements that I did pay child support, the courts acknowledged my payments and stopped the garnishment of my wages. Out of the 12 months of garnishment of wages and the court recognizing that I fulfilled my financial responsibility 7 years ago while separated, the court refused to reimburse or give me credit from the garnishment! I disagree that all the financial responsibility should be on the father!
Mar 28th, 2017
Rebecca S. from Crawfordville, FL writes:
I totally agree. Income is divided equally to support the child so both parents should contribute equally.
Mar 28th, 2017
Someone from Richlands, VA writes:
My child is 15 years old, the mother says she can not work, yet has provided no proof to that effect. My child support went up because she is now providing 0 income. Shouldn't child support be 50/50? The court says I am 86 % responsible because I am a working tax paying citizen while she is only 14% responsible and is not a tax paying citizen. I provide all health care as well.
Mar 28th, 2017
Jonathon T. from San Antonio, TX signed.
Mar 28th, 2017
Someone from Bolivar, TN writes:
I think that incr the child gets a year old both parents should work not just the father..... I am in a situation similar to this my ex-wife has me on child support as well as her baby daddy before me and hasn't held down abjon for more than a year in over 2yrs and still getting child support..... So tell which part of that is fair we men pay up for our children while their mothers lay around and rack up..... Waiting on a response...
Mar 27th, 2017
nancy m. from Norman, OK writes:
Bahahaha...... Not true for all. I get $360 a month two kids with $400 daycare copay support does not help with and work two jobs with fibromylgia.... He kept the house in the divorce left us homeless to go live w my parents for a month til i burned my own credit trying to give them a home... My rent is $825 studio one bedroom apt..? Dhs wont even provide daycare without women working full time!!!? Dipshit and clothes are expensive. They need them. And i miss when they could have me at home, but no they have two hours between school and home and bedtime with homework. I have two weekends withm a month same as dad!? And he's out buying 4wheelers and boats only giving her $360 a month.. What about dental? I make 2,000 month thats it!!! So FYou an your momma boy opinion loser.... You shoulda treated them better if you dont like it.
Mar 27th, 2017
Jacob G. from Swainsboro, GA writes: