Unfair child support laws
Messages Sent So Far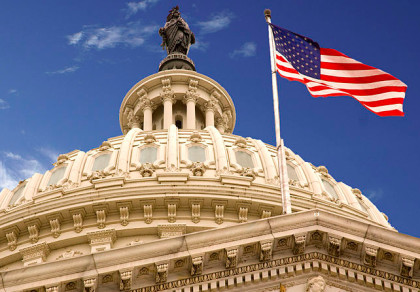 After children turn 5 they are in school and those women who collect child support sit at home doing nothing when they could be working part time to help support there children. It use to be the male as the main source of income, not anymore, we live in tough economic times, where it takes two in the household to support children. Why should those women stay at home when they could be working. The law should be added to so that those women don't have several babies and then wait for the child support to come in. They should at least be given some finacial responsibility as well as the father. After there youngest turns 5 they should should be required to work part-time to collect there child support. Nobody should have a free ride.


Public Comments
Nov 26th, 2017
Mike R. from Latham, NY signed.
Nov 26th, 2017
Paul D. from Tonawanda, NY signed.
Nov 26th, 2017
Thomas R. from Cockeysville, MD signed.
Nov 26th, 2017
Kelly J. from Buffalo, NY writes:
My fiancé and I work two to three jobs each to support his two children and my two children. I do not collect child support from my ex husband although I could. I don't think it's fair to take his money when having the kids was just as much my choice as his and we share custody. However, my fiancés ex wife makes little money and has a very rich fiancé herself, and collects a lot of money from us while we have to fight to have any time at all with the kids. The system is completely rigged against the father. Custody should be split equally and support should not be based on income, but on what it truly costs for the kids each month and then split between the parents. Why should we pay for everything and then some for his ex wife who is uneducated to take our money and ruin our way of living, and then control when we can and can't be a part of the kids lives?? He is a great dad who wants to be a part of his kids lives but he government has said he only gets every other weekend.
Nov 25th, 2017
Nathan D. from Motley, MN writes:
The Bradley Amendment is unconstitutional punishment of noncustodial parents. This amendment has more to do with running government as a business than the welfare of children. This amendment is the real killer of many men who do what they can to get ahead and punished and shamed unusually a violation of constitutional rights. The system is rigged, one-sided, and un-American. There is a difference between a coward deadbeat and a parent doing that they can. No man or woman who is noncustodial should never be punished or harassed because they fell behind in payments due to unforeseen circumstances. It's called life and the American government has an amendment called The Bradley Amendment which has driven many men to their death. Nobody talkes about this but it's a sad truth. Just so judges, administrators, and state/county employees can in Title V can make a living,
Nov 24th, 2017
Donny R. from Ocala, FL writes:
Hello everyone. I am a father of two boys now ages 13 and 14 and a half. I love my boy's so very much! I have had a terrible experience with my first marriage to my boy's mother. She cheated on me and manipulated me in so many ways. I was younger when she did this. To this day I still don't understand why she set out to hurt me so badly. I was never abusive to her in any way and I worked three jobs that didn't pay a lot but gave us more than enough to start out. I even took in her daughter and helped raise her and loved her as my own. I never had a support system of my own as far as family. She used that to an advantage as well. She got herself a lawyer and and in my distraught state of mind, conned me into signing papers regarding child support. Needless to say, it turned me into a homeless, suicidal person. I missed our babies and she wouldn't let me see them. She left me with all the bills and rent and took both vehicles. It got much worse for me! But I want to say that I know it doesn't matter if it's the man or woman, our kids are most important! It took me years to get on my feet and I'm still paying her, including back support and my tax returns. I still don't have much money, I am halfway through college, and am afraid I may not be able to finish because I can't afford the child support. I am in FL. And she and our boy's are in IN. She doesn't let me see them when I ask unless I send her more money. I can't afford it so what can I do? I am a desperate father! This isn't fair and she shouldn't be able to keep our boy's from visiting me. But what can this father do? I don't have the cash for a lawyer! I hope someday the laws change for these reasons and those of you out there dealing with similar or worse situations. Any help would be greatly appreciated. Thanks and God bless you!
Nov 24th, 2017
Tatyana P. from Baltimore, MD writes:
My name is Tatyana, I am a Mother of 2 amazing boys ages 11 & 10. I have been litigating for 4.5yrs. I have spent $80K and my Ex most likely over $300k. He is a very litigious person, at every point has tried to use the children to be removed from me just so he doesn't have to pay child support. This time he got a judge that seemed to side with him and his council. I went in Pro-se as I was dried up financially. He stated he made $50k a year. Are you ready for the fun part???? he never provided a single piece of evidence, not one document, not a paycheck or a pay stub or a tax return or a financial statement, nothing. and the Judge took his word for it. My ex is their being represented with 2 attorneys over $375hr each and im Pro-Se. He has multiple houses, has a business under his mothers name, all his money is funneled through her. He had over $600K in the bank once just sitting their while he was claiming destitute. One Judge stated he committed a crime against this country with the Fraud. 3 years later another Judge takes his word and orders that I pay him $850 a month. Funny how things work. The legal system regarding family law is very broken. Its all depends on how much money you have to pay an attorney. The judges rule based on their Bias for the attorneys you have and nothing is based on facts or truth. So sad, such a broken system.
Nov 24th, 2017
Someone from Colville, WA writes:
Family law is the biggest joke I have ever been threw.when I was in court fighting my ex for time with my son.I made the mistake of trying to keep everything as equal and fair as possible.my thoughts were always about my son haven't the same amount of time with mom and dad.Boy was I wrong.I could tell from the first court date the judge was %100 on that*****'S side.And every thing was down hill from there.We need more attorneys to fight for the fathers side of things.There are to many wemon getting knocked up just so they can collect free money.If abortion is there right then what's the mans rights when it comes to keeping the child????????????
Nov 20th, 2017
Paul H. from North Fort Myers, FL writes:
The ex wife doesn't have any intentions on getting employed now the ex husband stuck support her for unreasonable rates or face jail. Against the Constitution to jail debtors so what is the point to even try. I would rather give up my citizenship and I am born here in US to Parents born here I am American and embarrassed tof our Country allow females to use a child support guidelines as a crutch for welfare.
Nov 17th, 2017
Someone from Gold Hill, NC writes:
I am a single mom of two boys. I raised my boys on my own, without the help of child support. I do agree to child support within reason. I will not go into my story, as it is too long to type and is personal, But, child support needs to be improvised on s many levels. I am currently in the process of proposing an amendment for this topic and concerning issue. A quick observation of this would be: The Food and Nutrition program is restricted and dictated as to what can be bought, I feel that child support should also be restricted with certain stipulations. Using the funds ordered by a court to the support of the child or even to save in a bank account for the child is a plus, but if they funds are used to purchase a tattoo, alcohol, personal items for the custodial parent should be restricted and modified. It can be done. Social Security has restrictions, as well as the Department of Health and Human Services for Food and Nutritional Aid, the WIC program, WorkFirst Program, among several others to list. This will be a lengthy process, but one I feel should be addressed.
Nov 16th, 2017
Vincent R. from Sumter, SC writes:
I agree. I also believe that child support should be calculated off on "Net" income instead of "Gross" income. I do not receive my gross income, so why is my support being based on an amount I do not receive? I receive net, what is left over after uncle Sam and other deductions are made.
Nov 16th, 2017
Someone from South Richmond Hill, NY writes:
Something needs to be done about how they go by your gross pay and not ur net worth of pay.how can they go by what I made in a year and not by whzt I take home .My take home should be how they give child support not my year to date.SO UNFAIR THAT THEY GET CHILD SUPPORT OF WHAT I REALLY DONT TAKE HOME.CHILD SUPPORT SHOULD GO BY TAKE HOME MONEY NOT GROSS.
Nov 16th, 2017
Someone from South Richmond Hill, NY writes:
Something needs to be done about how they go by your gross pay and not ur net worth of pay.how can they go by what I made in a year and not by whzt I take home .My take home should be how they give child support not my year to date.SO UNFAIR THAT THEY GET CHILD SUPPORT OF WHAT I REALLY DONT TAKE HOME.CHILD SUPPORT SHOULD GO BY TAKE HOME MONEY NOT GROSS.
Nov 15th, 2017
paul G. from Round Rock, TX writes:
Current child support guidelines are unfounded. Congress needs to readdress this issue. I was married less than a year. my daughter is 7 months old and I have to pay in $1456.00 a month when my soon to be ex wife pays no bills other than a car payment and cell phone bill. Her house and land were given to her by her parents and they pay all the other bills as well my daughter does not go to daycare, shes stays with my soon to be exes mother. The current math is just wrong, no child 7 months old cost $1400 a month.
Nov 15th, 2017
Someone from Dallas, TX writes:
I have 2 children by the ex wife. I have 1 son that I take care of since my second passed away in 2011. I pay over $1,300.00 in childsupport. Child suupport is current but I got stuck with a $15,000.00 contempt judgement because I could make it to court. I live five hours from the court, I just found a part time job and couldnt take off but every thing they asked for I sent yet I am still held in contempt. Today I am about to be homeless with a 6 yr old because the State of Texas refuse to lessen the load on me.
Nov 13th, 2017
matt p. from Galt, CA writes:
my ex came to me some 9 years ago and said she and her new husband didn't need all the child support money I was paying... at the time, I had lost my job and was getting ready to go in and file an amendment to the child support. but since she came to me saying they only needed a quarter of the support, I was more than happy to oblige. well, now some 9 years later, she files a claim stating I haven't been paying in full... and now I have a $45k bill with $20k in interest. Even though I have paid every month and when ever she asked for more, I gave it, 9 years later she decides I haven't paid enough and now I'm responsible for it. its just messed up.. if she waited, she should lose too... and things should start from the recent filing. The system isn't even trying to work right.
Nov 11th, 2017
milton f. from Augusta, GA writes:
I know I should have did my part for my kids and for that I'm sorry but to pay out money for child support and my kids are 30 years old is making no sence to me what can we do about all this the one thing I do know is if the state did not want the money back they gave to the mother they would not even care they say it's for the kids but we all know they are full of it why should I pay this all by myself it taks to and I did not make the kids alone
Nov 9th, 2017
Someone from Bluffton, SC writes:
we need a champane aganest the way they write this chlid support law,its about money making for the state ,if they stop the state from getting child fee ,its would be less crime,because they do everything to get there money its not about the child,if it was about the child then they would be a law that when somone file a child support its should be in the intrest of the child for share custody,without a sepperate filing,its a ripp off
Nov 3rd, 2017
Todd K. from Mandan, ND signed.
Nov 2nd, 2017
Anton M. from Oshkosh, WI writes:
I pay a huge substantial amount of child support for one child and I've confronted the issue and child support won't do anything about this it's indeed corrupt and needs fixing i can't support myself nor live like this
Nov 1st, 2017
Blake T. from Christmas, FL signed.
Oct 31st, 2017
Someone from Tomball, TX writes:
All Child Support laws should reflect every aspect of the individual situation. Taking into account for both the mother and the fathers income as well as the days per year spent with the children. Custodial parent should always be held responsible to a fulltime income in the ratio as well. It is unjust to allow a mother or father to sit at home collecting money from the other parent when they are fully capable of working. The child support is there to help with the cost of raising a child including daycare expenses making there no excuses to not work. If a custodial agreement is split physically 50/50, why in the world is one parent still responsible for paying the other a mass amount of money each month. Please do something Congress! Catch the rules and regulations up with the times!
Oct 27th, 2017
Someone from Orlando, FL writes:
I'm in Florida but was in the military in Alaska. I was paying $900 Then the Alaskan judge have her lazy ads an extra $600. Now I'm going into deeper dept.
Oct 22nd, 2017
from Sherwood, OH writes:
I have my children half of the time and just as much as the mother. The money was never the biggest issue to me, rather then actually being actively involved in my children's lives and being just as responsible. Unfortunately the courts still see it fit to charge me a tremendous amount of money on top of all the benefits that I Provide for my children healthcare wise. Not to mention they spend half of the month with me every month and I want to be able to provide them with just as much but I cannot due to such a significant lose in my income. Even though the kids mother makes a lot less then me, she actually almost makes just as much if not more then I do now because of this unfair balance. She works full time and has half the financial responsibility as I do. The most important thing to mention and warrants repeating is that I have my children in my custody half of the time.
Oct 21st, 2017
Someone from Pittsburg, CA writes:
I am charged child support for a child that I never took a DNA test for. I wouldn't have a problem with this situation if a DNA test could have be been an option but it wasn't. To add insult to injury, when I did find out about the child, I requested a DNA test. But I was told by the county that my response was to late. If the child's mother and I were faithful to each I wouldn't have a doubt. But two other guys were involved as well. I have a child support debt that I can do nothing about and was told by an attorney that there was nothing that could be done about this situation because at this point whether or not the child is mine I will be required to pay this debt. Because of this debt my credit score has been low and I have been denied employment for which I was qualified. I can truly say, that not all men are dead beat fathers, but how will anyone know when the scale of justice is not balanced.
Oct 19th, 2017
Someone from Fort Wayne, IN writes:
I had no problem paying child support to my ex when our daughter was born and she lived on her own. However I now find myself giving her money even though we have equal time with our daughter, and she now has a household income twice of what mine is now that she is married. She now does not have the financial obligations I do as a single parent. I do not share my bills with anyone, I provide for my daughter when I have her, and she gets tax free money from me every week, even though she has said she does not need if. Current child support law need to be updated, as she should not benefit from lack of a financial burden, while I am punished financially for her decision to leave. Our daughter still comes to my house with clothes that are too small, while she is free to purchase new vehicles and take expensive vacations.
Oct 17th, 2017
Someone from Monmouth, OR writes:
Here is a website which has form for parents who have been treated wrongly by the courts: https://www.facebook.com/groups/jam2016/permalink/1531579060240528/?pnref=story. It's a Citizen's Complaint to the Department of Justice Civil Rights Complaint Division. The more people who fill this out and send it in, the better. There is power in numbers.
Oct 16th, 2017
Someone from Lynden, WA writes:
I am going thru a divorse because we fight to much and it's not good for anyone. The fight today blew my mind. The first thing she says is "wait till I take the kids from you and screw you over with child support". First off I would never leave my kids. I have and always will make sure they have everything they need. But I know am screwed. She knows am screwed. We both work and both kids are in school. How the hell is it fair I pay 1/3 of my money so she can live better? It's a power that woman know they have. I hear it all the time. Woman always joking about it like it's some game. I've busted my butt my hole life and always done the right thing. I find it irresponsible and downright sickening they think the man should always be at fault. Always the one to blame. Not fair for the honest working man. How can I survive? Am I not allowed to live a happy life after divorse? Is the man always the kopout? It's wrong, and shouldn't be able to be a weapon against you for living a normal life. It's hard enough thanks.
Oct 12th, 2017
Patrick L. from Las Vegas, NV writes:
Most women have bought into the Title IV D and have no responsibility for the "debt" incurred, only the father. Now, many fathers are having their Social Security garnished, to the tune of 50%. 66% of that money goes to courts and politicians to run a system that is clearly Unconstitutional. It is debt slavery, indentured servitude, cruel and unusual punishment and fraud!! It is time to abolish Title IV D and the Bradley Amendment!! How is a man supposed to live on half of a Social Security check? Where is the "Due Process of Law"? We men were never given any choice, only outright theft of our livelihood, even though many of us have been low wage earners for a lifetime. It is long overdue to ABOLISH this draconian system!!
Oct 12th, 2017
Jacob G. from Kansas City, MO signed.
Oct 10th, 2017
Someone from Covington, GA writes:
The court awarded me visitation rights on my daughter to see her every other weekend. Which I consider nothing to do with us having a relationship together. The mother always caused problems, when asked to exchange the child at the police building the judge said no. a lot of the time when I got her the clothes her mother sent her looked as if they hadn't been washed in quite some time. I would have to purchase clothes for her and leave them at my house. Which caused a problem with the mother because I wouldn't send them home with her and this is on top of paying her child support. Today I've paid over 33,000 dollars for child support, to a mother who has done nothing financially equal to what is needed for raising a child. Indiana state welfare system has done more for our child, than what her mother has. On March 29, 2016 the mother sent her to live with me with intentions to continue collecting child support. That same year I put in a change of custody order and was awarded custody of her on October 12, 2016. There was no complaint from the mother of her being here until the judge awarded me not to pay child support, but I still have a 5800 arrears balance. For years I have put in the proper documents pushing to modify the 2007 order made by the court. A lot of the modification I wanted change had to do with the loss of income, another child, or layoffs, but mostly because of her not doing her part as a mother. The outcome from the court was always the same; no response. The problem I have with child support is the court and how they allow a handwritten complaint from her and not any legal document I turn in. the documents were signed correctly. I turned in the same modification document 4 times without making any changes until they were finally accepted and asking for 25 dollars. There has always been an unfair advantage in the courtroom. Yes, the law may say one thing but it isn't being carried out as such. Especially for an individual trying to be a responsible father I have felt I reached my debt obligation, now that my daughter has been living with me. Me paying arrears to a women who has done little for her own child. I have felt any payment to her is irrelevant to the child care because it isn't being used for the child if the child is here with me and as far as what is owed. The court judgment was made when she was working and because they ignored letters made in response to the issue. I believe anything owed should be met. My daughter need things and money paid out to her mother should stop because it would be more beneficial here than sending it to the mother who say she use it to go out drinking with her so-called friends.....
Oct 7th, 2017
Someone from Ames, IA writes:
My son has to pay $1000 a month for 2 children. That is roughly 50% of his income. He has the children approximately 150 days per year. Was never given the reduction of credit due to the number of days he has his children. Unable to try to have it adjusted for 2 years unless there is a greater than 50% reduction in income. How is a dad to afford to pay his rent, utilities, car payment (it is used), vehicle insurance, gas (he drives 45 minutes each way to work) and still afford to get the children outfits if they need clothes for his home, and still provide food to feed them with??? They had an amount worked out between them but the courts would not allow them to set their own amount. Disgusting!
Oct 6th, 2017
Someone from Henderson, NV writes:
How is a father supposed to.make a living paying $1,152 amonth and on top of that she gets $1,400 for my son's SSI incomes and I only keep $1,400 a month for my living from both jobs this is outrageous and un fair for fathers that truly want to see their kids but can't from working to jobs
Oct 2nd, 2017
Andrew G. from Aurora, CO writes:
Please look reform child support! It can be crippling! I work long hours and sacrifice time with my children that live with me in order to keep my children fed and bills paid. There has to be a better way to equalize and bring fairness to this system. I'm currently paying 900.00 for one child while I have two other kids to support! I believe the system now encourages families t o split up leaving fathers with unrealistic expectations! Please do somethong!
Sep 30th, 2017
DIA R. from Minneapolis, MN signed.
Sep 30th, 2017
DE S. from Minneapolis, MN signed.
Sep 30th, 2017
DD R. from NORTH ST PAUL, MN signed.
Sep 30th, 2017
b b. from Shreveport, LA writes:
I feel that child support is a way for the women to be cripple a lot of men are on because of the mother petty ways an selfish acts, just be cause the man move on ,are either doesn't want the mother no more. some of us man cant even see the child an don't even know where the child an mother is at, but they lock us up are take our cdl .how can it be justice when they don't invesitagate the matter before just saying that the dad is a dead beat dad. we deserve a fair hearing to our case . its hurt to have a child an cant see her are him an they just want the money .the mother is not letting us see the child are speak to the child .some of us would like to see and get to know our child .arrears in back pay for a child that we cant see are know but all a long they not taking care of the child as they should but want us to support the law.
Sep 26th, 2017
Chad W. from De Ruyter, NY writes:
Why does it take 30 days for a termination letter to be sent to employer and mere days for it to be initiated. This whole system is ridiculous and unfair. I am not opposed to paying child support but only as long as it is fair. I have not seen my son in almost 5 years(his choice). This whole thing is just revenue generating for States and federal governments. Please fix this!
Sep 25th, 2017
Sharron W. from Grand Rapids, MI writes:
My husband mother of his child make more money then him..they still want him to pay over 300 a month..I don't count my money because I don't even have a say so in the matter..I can't even sit in on FOC hearing...My husband is great father..when he was working he paid for day care he got clothes..but to court that don't matter...when child support came into action it was for mothers who couldn't work or back in early 70's 80's they didn't work so they ask father's to help ....but time has changed..I feel it should be 50/50 if both parents are working..they still just give mother's physical custody,.. no the father has the right....it's not courts decision to decide if the child living in two homes fit...it has to if the parents are separated.... It had to just work out unless proven that one of the parents are not fit... Lastly I been asking my state Rep and their taking all day to answer questions..they should have a answer it's public known that it's over 60 million dollars in back child support that father's hasn't paid ..that should of been new flash and request for review..but no not a person that sit in chair that has more money then most of these father's don't care...it's not them...they need to stop taking the time and fix the solution..but if they did that the workers at FOC wouldn't have job because they wouldn't be in other people business.