Stop False Allegations of Domestic Violence
Messages Sent So Far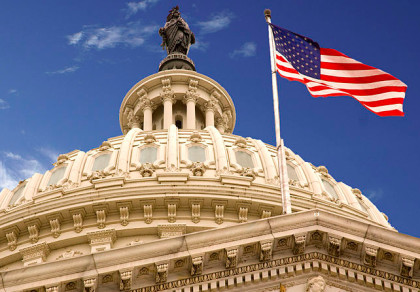 We, the undersigned, are writing in hopes of bringing to your attention a dire misjustice that is occuring in our state as well as many others across the US. Laws inacted to protect the victims of the vile crime of domestic violence are being misused by both citizens as well as law enforcement, and in this process innocent men's lives are being destroyed. In most states, the burden of proof is being thrown out and the simple word of the acuser is being taken without question, many times without the accused even being allowed to speak. True victims of domestic violence, some of whose names you will find below, find this to be deplorable. Not only can a woman falsely accuse a man of domestic violence without fear of consequence, but the accused man has no voice against her. The accuser can be a mentally disturbed individual using such laws to exact her revenge against a man who simply does not want to be in a relationship anymore, and her word is automatically taken, even when no evidence is in place. The man in such cases is automatically arrested, injunctions are automatically set in place, and even if he is able to prove his innocence in court he has lost months of his life due to the fact that she cried wolf. Worse yet are the cases of these innocent men who are poor and have no means to hire private attorneys. Their public defenders assume they are guilty and therefore do only the bare necessities to be their legal voice.We are not in any way asking for a revocation of the laws that protect true victims of domestic violence. Our wish is that these laws be revisited and indications made to to allow for criminal and civil prosecution when someone, whether male or female, has misused these laws in a vindictive and cunning way. We also would ask that law enforcement officers, public attorneys, and judges be forced to recognize the precept that the accused is innocent until proven guilty. Unfortunately, in the cases of domestic violence accusations, the opposite is true. An example of this is that of a 20 year old Florida resident who made the bond that was set for him, only to be picked up the very next day without provocation. The acuser in this case simply told the court she was afraid. He had done nothing in terms of trying to contact her or see her, and was not without several witnesses the few short hours he was free. Something must be done to prevent those who would lie about being a victim of domestic violence from continuing to do so. If it is not, our prisons will be overrun with innocent men and our streets will be controlled by the women who sent them there.
Public Comments
Mar 9th, 2017
Someone from Portland, OR writes:
my son was falsely accused not once but twice within 2 days first night she accused him of hitting her while holding their son second day she accused him of holding a gun to her head she had a family member call from a different state 2 reports all because she wants to take his rights away and move to a another state and doesn't want to be in the relationship what this was very premetated she said he ruined her life not married
Mar 7th, 2017
Jim H. from San Marcos, CA writes:
I NEED help because of false domestic violence allegation after 24 years of marriage. My spouse issued restraining order while I was serving jail sentence for a crime I did not commit. Please call if you can help. (760)270-3450.
Mar 6th, 2017
Someone from Bakersfield, CA writes:
Please stop this!! I have been falsely accused by an EX CONVICT that doesn't even live in my county, and I'm going through hell fighting this case, while the District Attorney of KERN county is trying VIGOROUSLY to prosecute me. This is horrible, I'm out on a 5K bond, going on my 4th court visit, and every visit they try to lower the charges to something else, the latest offer was disturbing the peace and 10 days anger management. I can't accept, because I've done nothing wrong, when does this stop, why does CA make such laws, I'm a native, but the best time in my life is when I didn't LIVE in California, I'm so ashamed to call this place HOME :(
Mar 5th, 2017
Giovanni S. from Orlando, FL signed.
Mar 3rd, 2017
Someone from Swansea, MA writes:
guys don't fight her , go after everything she cares about, trench warfare, most guys cant show there emotions we suck it up and bury our fellings we only let them out at a bar when were sloshed, I'm guilty of that , if you feel an imminent threat from exwifes sister brother, mother, father, its your right guys exparte order , your wifes lesbian man hating lawyer, board of overseers , and the judge who already before you get to court will side with her judicial conduct commission, complaint of gender bias, its a feel good procedure , you can fight these orders up to the appeals court they will say insurmountable barrier or side with her its a rigged game boys , put your grief into a constructive form ,
Mar 1st, 2017
Joe N. from Rancho Cordova, CA writes:
It really upsets me that I admitted to slapping my girlfriend just to shut her up. I never thought it would have such an impact on my life. I was told in court that I was facing a felony punishable by 10 years in prison by the DA. I never even thought to get a lawyer. I pleaded guilty to a crime in didn't commit. 20 years later I still live with the stigma that I'm a Domestic abuser, and the California court will not even give me the time of day. I no longer believe in our justice system.
Feb 27th, 2017
Edward R. from Roanoke, VA writes:
Google: "Crespo vs Crespo" in New Jersey THIS is the key to STOPPING these un-constitutional orders, and the epidemic of false accusations that comes with them. If you currently have a Protective Order, Restraining Order, PFA, Domestic Violence Injunction, etc. issued against you. PLEASE, PLEASE, PLEASE..... Do NOT get angry / violent..... they LOVE to use that against an innocent man, who is just angry that he's being falsely accused, and put through the system like a common criminal. They don't care if you're guilty or not, but if you show anger, they WILL use THAT alone, to say you are guilty of whatever you're accused of. Trust me, I've seen it with my own eyes, MANY times. The MOST IMPORTANT thing you can do, is NOT get angry. Its unbelievably hard, but that's exactly what you have to do. Try to convince yourself, that you're happy about what is happening to you. Smile, and be ridiculously kind... NEVER show anger! Don't even get slightly agitated (sigh, roll your eyes, etc.)... they WILL use it against you... I can guarantee it. They are looking for anything, that can make your impossible case (he said, she said), easier to decide and get rid of, so they can get to the next case. Next, CHALLENGE YOUR ORDER in Court, because it VIOLATES your most BASIC Constitutional rights... the right to a trial, the right to due process, the right to face your accuser in a court of law (and cross examine them), and most importantly, your right to be presumed INNOCENT, until proven guilty in a court of law. You will need a good lawyer, who believes in the constitution. Tell your lawyer to use "Crespo vs Crespo" in New Jersey as an example. Crespo WON! A Judge in New Jersey RULED that these orders are un-constitutional (duh?), but then another Judge overturned the ruling on appeal, to appease his rulers.. and to keep with the status quo. Google it, to see for yourself. These orders are CLEARLY un-constitutional! .....and they WILL be RULED as such, if we get enough people CHALLENGING the Constitutionality of them IN COURT! These orders are rarely challenged on a CONSTITUTIONAL basis. This is the BEST option we have, to ending these false accusations and un-constitutional orders. FIND a GOOD lawyer, and CHALLENGE YOUR order in court, because it VIOLATES your MOST BASIC rights as an American citizen. Tell your lawyer to use "Crespo vs Crespo" in New Jersey as a reference. These false accusations, and using men as banks / atm's WILL STOP! If your lawyer is too lazy, to try to challenge the constitutionality of your order, FIRE THEM!... and find a GOOD lawyer, who believes in the Constitution. Until then, call the Senate Judiciary Committee in Washington DC at (202) 224-5225 Ask for Senator Chuck Grassley. The FEDERAL GOVERNMENT has FINALLY agreed to look into these false accusations of domestic abuse. Do not waste this opportunity. They NEED to hear form us! Tell them WHAT needs to be done, to STOP these false accusations. Its so bad, that men all over America are refusing to have any contact with females, because they are afraid of being falsely accused, thrown out of their own house, or even thrown in jail or prison. Please, call the Senate Judiciary Committee (Federal government), in Washington DC, NOW! (202) 224-5225 Ask for Senator Chuck Grassley or his aide. This manipulation and extortion through false accusations WILL STOP! If you CURRENTLY have one of these orders issued against you, CHALLENGE it (because it violates your most BASIC civil rights in MANY ways), in court with a GOOD lawyer, and DO NOT show ANY anger or resentment at ALL. NONE. They are just WAITING for you to get angry. Stay unbelievably calm, and good luck!
Feb 26th, 2017
Someone from State College, PA writes:
I am 3 months into such a nightmare now. I was kicked out of my home in front of my children by a spouse who simply wanted me evicted. We had a history of verbal fights, like most couples do, but these were exaggerated and overstated to make it sound as if I was a step away from becoming an ax murderer. The restraining order was preceded by several incidences of her calling the police on me when I was reacting to severely out of control children or arguments she initiated. I was never arrested in these cases, but they were still used to obtain the order. I got a lawyer who told me I had to take a plea or I stood no chance. We agreed to a temporary order for 1 year, largely because it admits no fault and can be expunged. I was petrified that I would lose my ability to be employed in my field. This has severely hurt my family financially and my delusional wife doesn't realize that she is only winning in the short term because our joint resources are being drained precipitously. I was put behind the 8 ball in my current custody battle, but have secured some visits. I don't think this would have happened, or it would have been much less severe if the reforms described here were in place. There was absolutely no evidence other than hearsay, and she might have thought twice if there was more of a possibility of consequences for her for these false allegations. Another reform I'd push for is allowing for the possibility that final orders can be expunged from the records if you remain compliant. That was the tipping factor that made me take the plea and not fight it. My wife followed the same playbook as her best friend , who did this to her husband a few years ago. He chose a strategy of fighting back as hard as he good, often spitefully. Don't ever do that. He lost everything, never sees the kids, and she has been living in their house with a new guy almost the whole time. I chose to go a different rout and focus 100% on the kids and holding her accountable for their well being and education, not only because I care about them deeply, but also because she also accused me of being abusive toward them, including them on the order. With my custody case I am documenting the conditions in the home that show the kids are actually doing worse since I've left (failing grades, truancy, dropping out of activities) and they still want to see me as often as they can. This has required great costs financially and emotionally, and I couldn't have done it without a supportive extended family.
Feb 25th, 2017
Someone from New Bedford, MA writes:
these judges are under a lot of pressure a lot of them are drunk on the bench after lunch recess , they sneak off to the country club for thierbooze or in their lower draw, its time to drop a dime on them , get to court early , 2 hours observe the faces getting out of the employees cars take their plate numbers down , especially the adas and lying female victimwitness advocates , take their pictures, the ada,s love to gather at there favorite watering hole after 4pm find it if you observe them getting behind the wheel its your duty to have them arrested for drunk driving , it makes me feel good , that I have taken a drunk off the road,
Feb 24th, 2017
Edward R. from Roanoke, VA writes:
Please contact the Senate Judiciary Committee in Washington DC at (202) 224-5225 Tell Senator Chuck Grassley to give Americans their DUE PROCESS back!! I was recently contacted by a member of the Senate Judiciary Committee. After leaving hundreds of messages for YEARS telling them about these false accusations of domestic violence, mainly happening with Protective Orders, Restraining Orders, PFA's, Domestic violence injunctions, etc.. I couldn't believe they FINALLY returned my calls. She said that the Senate Judiciary Committee is FINALLY going to look at this issue! It is WAY overdue! I believe there are thousands, locked up in jails and prisons all over America, that are completely innocent. Please call the Senate Judiciary Committee in DC. They are FINALLY going to look at this issue.... They NEED to hear from us now.... WHAT needs to be done to STOP these false accusations! Please remember, this is NOT a gender issue.... men and women are BOTH being falsely accused (yes, it happens to men a lot more).... however, this is a NO DUE PROCESS ISSUE! These Protective Orders, Restraining Orders, PFA's, Domestic Violence Injunctions, are circumventing the Constitution, and due process... THAT is why it happens! Its done "ex-parte" (that's a fancy word for "without trial"). Since its considered an "emergency situation", they don't waste time with a trial.... and once the order is issued, the accused will have to PROVE they did NOT commit what they are accused of. Also, they need to start PROSECUTING the ones who ADMIT they lied or were proven to have lied under oath. These people get caught in lies all the time, but they are NEVER prosecuted. EVER. Let me repeat that.... There has NEVER been a prosecution in America for LYING under oath to get a Protective Order or Restraining Order. It is Felony Perjury, to lie under oath to a magistrate or judge in ANY state, but they NEVER prosecute it. 2-3 million Protective Orders / Restraining Orders issued every year in America. ZERO prosecutions. All Prosecutors absolutely refuse! When they get caught LYING under oath to a JUDGE or MAGISTRATE, even the MAGISTRATES will say its because of "battered women syndrome", so they let it slide! Ask the Senate Judiciary Committee WHY that happens?.... and HOW can you NOT have epidemic false accusations, when you allow a system like that to continue to operate? People get caught, and ADMIT to lying under oath to get Protective Orders / Restraining Orders all the time... the Judges and magistrates will freely admit that. What they don't like to admit to... is that they are NEVER prosecuted for it!... and THAT'S why they KEEP doing it! Just keep lying until a magistrate or judge believes you... If you get caught, you're free to try again tomorrow, with a different Judge or Magistrate. Call the Senate Judiciary Committee in DC at (202) 224-5225 Ask for Senator Chuck Grassley. Tell him or his legislative aide WHAT they need to do to stop these false accusations of domestic violence, that are literally destroying our society, one family at a time. The FEDERAL GOVERNMENT is FINALLY going to look into this issue!! Please do not waste this oppurtunity. Call them now. Senate Judiciary Committee in Washington DC (202) 224-5225 Ask for Senator Chuck Grassley. This is at the FEDERAL level, and they have finally agreed to look at this issue, which should have been done YEARS ago. Please contact them now, and let them know what you think they should do to stop this! Innocent people are sitting in cages right now, and any of us could be next.
Feb 24th, 2017
Someone from North Dartmouth, MA writes:
Portland press herald February 24, 2017 scott weyland going through divorce against demented exwife, kandee wayland, ms wayland took out restraining order on him violated him three times, mr weyland facing criminal charges, well she lost custody battle , fataly stabbed husband to death, shes being charged with murder , she states she has mental illness, her former job was taking care of elderly, any womens groups coming to her aid , I'm sure their going to use the battered syndrome when you have a psycho , the courts enable them to abuse the man what a system I think it failed mr weyland. hes quite dead? this woman was living in a house of filth, flooded basement no boiler for heat the quality of life was in jepordy for these children what a story, the more I read about stories of men who truly love their children , are victimized over an over , these demented women who kill their own children, so the man does not get to visit or shared custody, remind me of a mother ,bird , in a nest, if you touch the egg she boots it out of the nest to kill it maybe we can get a female shrink to tell us what goes on in the female brain stem
Feb 24th, 2017
Someone from North Dartmouth, MA writes:
if your ex makes false criminal charges, and you prevail in your district court file civil tort action against the cop, exwife and name the court advocate in suit, the female man hating activist are trained at falsly subouning perjury with the vengeful female, the constitution works for everyone,
Feb 24th, 2017
Someone from North Dartmouth, MA writes:
men how to deal with a crazy vengeful , woman , if your children are in fear of your wife or new boyfriend file a restraing order, get the fact,s background of boyfriend, motherinlaw, fatherinlaw, if your find them threating, or harassing file a harassment or abuse order on them its your right, and when your falsly accused of some violation , find the assistant da,s name get info on him they like to drink at a local watering hole from the stress of falsly prosecuting you, drop a dime oui, dui, assistant da,s love to drink givem a taste of their own general law,s also get victim witness statements, from the punk ADA. .
Feb 24th, 2017
Frank S. from Stratford, NJ writes:
Hi Midland - do not think you are special - it is a lawyer standard move to change the initiative in the attack that the lawyer wife team is planing to change the dynamics of the divorce. You are now shouldering criminal charges - and they took your home and your children. They have you unsettled. The worst thing you can do to yourself is getting angry. Judges love to punish angry man. They do not care why you are angry - they will just they yes this person is angry and a danger to your soon to be ex-wife. Keep your cool - remember your poker face. Insist on visitation with your children. Your children do not understand what is going on - insist on keeping contact. Do it all by the book or you just feeding the fires of your destruction. This is done to other man all over the country. Your conduct is not only important to you - it is important to tell the true story of family court destruction of family.
Feb 24th, 2017
Someone from Marion, MA writes:
hey midland try to be proactive, instead of reactive, run a check through your local private investigator on the boy friend, see what his background is its trench warfare, don't , take a plea , on your arrest, get the best attorney, any restraining order appeal, show up at every hearing , ask your attorney for any mens support groups, the bar, room is not one of them one of my mistakes, all ways remember your sons always love there pop,s keep that in mind chin up , sort through the bull be strong midland
Feb 24th, 2017
Someone from Midland, MI writes:
I am newly and falsely accused of assaulting my estranged wife just days ago as we progress through a divorce and child custody case that, until her accusations and my subsequent arrest, I had had a strong advantage of winning full custody of my children based on the poor moral fitness of my spouse who had many documented affairs over ten years and had recently left me for her final affair partner before I filed for divorce. Now of course, I'm banned from my home, my belongings and daily contact with our three young sons. She has her BF staying the night regularly and doing activities with my children often, even after they voiced their dislike and mistrust of the man in children's therapy sessions, as well as all being very vocal that they wish to be with me over their mother because I show them love and caring daily. Now it appears that all is lost with one phone call and a simply told lie on her part. I feel as if my life has been completely destroyed.
Feb 23rd, 2017
Someone from Marion, MA writes:
subourning perjury with client ,file a complaint against your wifes lesbian attorney board of overseers, and if you feel the judge is favoring her, gender bias, file complaint against him , always file notice of appeal if no money , find a local law school , these kids will help you prepare a viable appeal, also file an IRS. referral report on exwife and her manhating lesbian attorney these attorneys hide a lot of unreported client monies when your wife signs a pains and penalties of perjury challenge it remember guys these little slot machines cost lots of dough oh your kids willgrow up to hate you although your a loving dad parent alienation hum lolots of luck
Feb 23rd, 2017
Someone from Marion, MA writes:
a restraining order in Massachusetts against a man is like a guaranteed trip to the slammer, these demented females will violate you so be prepared to sue them and always appeal the order,there are some good , tort lawyers, these females that make false bogus reports to police , to violate you , they male a claim that's their right , wenger v aceto mass gl fabre v Walton mass gl they make a claim under mass law slapplaw 23159h I have a right to petition police they assesrt police and da prosecuted him motive doent matter malicious intent does these women , once your cleared off criminal charges now you sue the ***** let her get a taste of mass gen law doent taste good !!!!!!!!!!!!!!!!!!!!!!!!!!!!!!!!!!!!!!!!!!!!!!!!!!!!!!!!!
Feb 23rd, 2017
Someone from Marion, MA writes:
a restraining order in Massachusetts against a man is like a guaranteed trip to the slammer, these demented females will violate you so be prepared to sue them and always appeal the order,there are some good , tort lawyers, these females that make false bogus reports to police , to violate you , they male a claim that's their right , wenger v aceto mass gl fabre v Walton mass gl they make a claim under mass law slapplaw 23159h I have a right to petition police they assesrt police and da prosecuted him motive doent matter malicious intent does these women , once your cleared off criminal charges now you sue the ***** let her get a taste of mass gen law doent taste good !!!!!!!!!!!!!!!!!!!!!!!!!!!!!!!!!!!!!!!!!!!!!!!!!!!!!!!!!
Feb 22nd, 2017
Someone from Marion, MA writes:
this case is ongoing they threw this man in jail for petioning the probate court for redress of greivences, the ex wife poisen,s the daughter against the father now he,s suing in superior court. mass appeals case 2015p1711 take a look a what a deranged female, can do now its her turn to face what she,s done
Feb 22nd, 2017
Someone from Marion, MA writes:
my ex wife assaulted me itried to leave she blocks the door she punches the wall cops come I'm told to leave my house, restraing order time 24hr then renew next day she states to the court when she came home from work her gas lights phone were off ,1992, extend,s order year after year divorce in 94 exp in 97 makes a perminant order, petition to vacate , in 2014 she brings a man hating lesbian attorney , states that sept of 1992 my wife suffered broken jaw broken nose loose teeth, this lawyer said I threw a frozen chicken at her , lets look back in 92, sept last day we were together, talk about fraud on the court, makes a claim working with those injurys simply laughable liar courts don't care if a female lies put many countys away from a psycho ex even leave the state, you can also sue her in your local superior court, torts , judicial abuse, malicious prosecution, breach of divorce decree, do not violate the order, always appeal, any extension,of order, its funny how they define fear , your completely innocent but the judges don't care if your a male, maybe we should try the transgender route, maybe I could gain a open ear , from the judge , remember these womens groups or court advocates are in the court to persuade them to lie correctly, its all a money funding game and were the bait in the cell, seems like the more you fight the order the more they point the finger at you it feels awful. then the divorce that comes makes it worse, there is hope and light at the end of the tunnel. I'm still dealing with this ***** 24 years later hope my tunnel has some light
Feb 22nd, 2017
Someone from Huntington Beach, CA writes:
It's Unconstitutional when under the Constitution all men are created equal and this law is Unconstitutional This law must be abished so innocent men that are violated while the woman can tell lies and have the man incarnated even if they did nothing but defend themselves from a abusive woman. I know for a fact this has happened and it doesn't matter if the man is permanently disabled as I am. Please this must be stopped please
Feb 20th, 2017
Robert G. from Hollywood, FL writes:
I was accused of domestic violence in 2015, my wife absconded from the marital home and took my daughter. I had no contact with my daughter from 8/2015 to 12/2015. I had 3 court appointed Psychologists appointed by the courts. All of them came to the conclusion that the mother has a Borderline Personality Disorder i.e is mentally ill, and that my daughter has been alienated. The mother cannot follow any court orders, and has not spoken with my son in 19 months. My daughter and son relationship has also suffered as they no longer speak. After spending well over 100K in legal fees associated, I still have not spent any time with my daughter. There has to be a severe punishment invoked for filing false allegations of domestic violence when there is a minor child involved and any attorney that encourages this behavior should be disbarred by ACAP.
Feb 19th, 2017
Someone from Temecula, CA writes:
Unfortunately, this is widely common. It needs to be stopped. A lot of people make the mistake of thinking that by calling the police to just seperate or mediate the heated argument will fix the problem. Not without someone going to jail these days despite lack of evidence or even statements from the plaintiff of non physical abuse, at the very last minute. All it takes is for a scorned individual to make a claim and the system/state will do the rest.
Feb 19th, 2017
Wrongfully C. from Fargo, ND writes:
DV is a scam perpetrated against the people by usurpers in Law and Government. DV is Legal Plunder by criminals with special interests partnering with criminals in Law and Gov't. Domestic Enemies Make, Support, Enforce, and Defend Un-Constitutional Laws. America is the leading jailer in the history of all human civilizations. Despite Innocence, over 95% are forced to plead guilty rather than go to trial. At least 12% of People convicted of 'Serious' crimes are INNOCENT. (Less serious crimes much higher % innocent wrongly convicted.) In the 1990s, a federal inquiry found that DNA testing, then new, was clearing 25% of primary suspects. America is NOT Free. USA Citizens are denied their Constitutional Rights. Some Government & Legal Officials, and many Laws are domestic enemies, traitors, perjures, and in violation to the US Constitution. Domestic Violence industry and laws are a Scam. 1 in 10 falsely accused of child abuse, sexual assault, and domestic violence. Women perpetrate over 70% of interpersonal violence against men. Women murder family members 60%, while men murder family only 20%. Women use weapons in 80% of their assaults, while only 25% for men. 54% of all domestic violence injuries are perpetrated against men. When the police are called on a domestic violence situation, 96% of the time the man is arrested. When someone is seriously injured because of domestic violence, 66% of cases are men. LGBTQ and HIV-affected people of color make up over 50 percent of all intimate-partner violence cases. Study finds a 41% false allegation rate for rape claims. Up to 80% of domestic violence allegations against men are false allegations. Women are 9 times more likely to call the police than men in domestic violence. 1 in 3, mostly men, are falsely arrested for domestic violence nationally. Nearly 1 out of every 2, mostly men, are falsely arrested for domestic violence in N.D. Law Enforcement Officers commit the most violent assault crimes, the most sexual assault crimes, the most fatal excessive force crimes, and police domestic violence is two to four times higher than the general population. Based on an equivalent per 100,000 population: You are 3.5 times more likely to be shot & killed by a Cop than you are from another Citizen. Cops kill Citizens by firearm at a rate of 1,000 times more than citizens kill cops by firearm. https://sites.google.com/site/nodakwc/domestic-violence-scam https://sites.google.com/site/nodakwc/domestic-violence-scam/the-numb-ers
Feb 18th, 2017
Someone from Dyersville, IA writes:
I am a true victim of Donestic Abuse, permanet injuries...but I will still not stand by and watch another female blatantly lie Underoath accusing an innocent man,because she dislikes him and wants to hurt him!!!
Feb 17th, 2017
Starla J. from Minneapolis, MN writes:
My brother in laws gf claims false abuse and cops are called and she wasnt hit or hurt or even yelled at! He wants to leave then she threatens police she has even gone so far as to hit herself for false reports and has even claimed fake pregency.
Feb 16th, 2017
Felton C. from Suffolk, VA signed.
Feb 15th, 2017
Someone from Saint Paul, MN signed.
Feb 13th, 2017
Shelia Michelle S. from Auburn, WA signed.
Feb 12th, 2017
Someone from Hobart, IN writes:
I'm so tired of manipulating women getting away with lying, cheating, and forcing fathers away from their children. Things need to change, start treating fathers equally.
Feb 12th, 2017
Nancy G. from Modesto, CA writes:
I was falsely accused of domestic violence by my partner who initiated violence against me and attempted to hold me hostage in her house. When I lashed out physically to protect myself and flee, she called the police claiming I was the violent party. She convinced the police, the local women's shelter, the victim's witness program and her primary care doctor that she was a "victim" and that she deserved special treatment while I deserved jail and punishment. Luckily the judge dropped the charges. How disgusting that our system regularly allows for this kind of story telling and false accusations to clog our legal system and ruin the lives of those accused. My partner is severely mentally ill, and yet she was believed over me who clearly stated all the violent and aggresive actions which she had initiated against me, including her taking my phone when i attempted to csll the police. Shameful.
Feb 10th, 2017
Stephen W. from Mechanicsville, VA signed.
Feb 9th, 2017
Justice d. from Arverne, NY writes:
The man in the mirror: you are in denial and while you may hate me for saying this and you may not want to hear it do yourself a favor and give me a chance and read this to the end if you really want to comprehend; protect yourself , fight against , and ultimately change , or reform the system that is causing you to be the ultimate victim of false complaints . Think about it every message every post that you have read every incident of Falls complaining that you have never heard about all has one single characteristic in common as pertains to the innocent victim of the false complaint: the innocent victim of false complaints always poor and without the means to pay to play the system. They cannot hire proper Council. system and your life being ruined: Woman abusing the system and making false complaints I'm not the problem they are a symptom of the immoral corrupt unethical practices of an entire nation of people, man, greed. The crime of genocide, slavery, that's sex slave trade that continues today, child trafficking, even the sale at the most toxic drunk which destroys not only your liver but has people raping their own children and beating their wives alcohol a poison which is synthesized to its tirisfal and sold with that government seal on it is legal while at the same time weed is illegal: PROFIT! profit, it is what the accountants who see the bottom line the budget director blow out that*****the people who are paid on commission and a lobbyist this is what they call it profit in reality it is all organized crime. Organized crime it is subjecting you to this social abuse and persecution and until you recognize the fact that your greed collectively is driving this engine there was nothing that you can do about it, until you look in the mirror, ook at your neighbors, look at the people you know you love and respect for it is their greed then materialism and yours that is the roots of this and all social ills because off of your pain and suffering the judge gets paid the correction officers get paid the court officers get paid the police who arrested you get paid the the district attorney gets paid the legal aid lawyer for the Falls victim who makes the Falls complaints the victim the alleged victim who is encouraged to lie and Nick perjured statements is also a victim the court clerk a court reporter the stenographer all of the expert Witnesses CPS DSS the social welfare worker domestic violence counselor the domestic violence crime unit personnel and you have no idea how deep this goes and how many people arcade to generate the hundreds if not thousands of documents on each one of you that are now public records for each and every single incident restraining order or temporary restraining order temporary order of protection that is generated from a single false complaint and you want this to stop you want your suffering to stop and put the welfare jobs and means of income of all of these people out of business give it a break Europeans killed off up to a third of their own population during the Protestant Europeans controlled this entire planet under colonialism but greed made the Europeans lose it all and now under the guise of the EU Britain Germany and France has recolonize eastern Europe and until you recognize the nature of your greed you can't begin to comprehend what's going on to you here with false report. Justice for all or for none. Goodday
Feb 9th, 2017
Edward R. from Roanoke, VA writes:
Men... Stay AWAY from females... completely! The laws favor women so much, that any of them can ruin your life. All they have to do, is want to. Its that simple. This wouldn't happen, COULDN'T happen, if our LAWS upheld innocent until proven guilty, and PROSECUTED the proven false accusers. F**K you, Congress. MGTOW
Feb 9th, 2017
Tom S. from Salem, NH writes:
I'm the victim of false DVP. 3 restraining orders, a felony arrest, and multiple false reports to child services. Atkinson NH Sargent's not only abused Thier power of authority but doctored their reports to cover up their abuse of power. My life is ruined now. IDK what to do now because I'm broke, reputation ruined, and my career is ruined. Must be nice to fake being afraid and get full custody while I shell out thousands of dollars just to see my son and keep myself out of prison.
Feb 9th, 2017
Wade M. from Murrells Inlet, SC writes:
I myself am a victim of false allegations of domestic violence. My ex wife was arrested, luckily the first time two years ago for "False swearing". She received a $50 fine and $185 court cost. Give me a break!!! Then yesterday I successfully defended myself yet again from my ex-wife DVP stating I was, "stalking her on the internet ". Her DVP was denied but did she receive any punishment????? Of course she didin't!!!!
Feb 9th, 2017
Jesus d. from Arverne, NY writes:
Whatever the majority allowed to happen to the minority whatever crimes you allowed part of the citizenry to be subjected to while you remain silent then becomes the normal accepted practice even when it is crime perpetrated against the majority and there is no one who's going to step in to help you it is all based on money project how do you think you got here and what makes you think that it is not money and racketeering Rico crime that is being committed against you just as you sit by and let this crime be committed against the minority the population just as you allow police brutality and discrimination persecution and prosecution of the few then it becomes the accepted norm and a practice for you what's good for the goose is good for the gander good day
Feb 9th, 2017
clay s. from Canton, NC writes:
I have been put out of my home .All based on a false accusation I was with this woman for eight years. I live in N C The laws here say that you have no recourse when a woman cries wolf. We bought a house together we put in her name. We are not married so she decided that she was going to put me out . I have spent four years working on this house .ow she has the house its for sell two weeks after having me removed on a domestic. I was going to be added to the deed in two months time. ell i now have learned that N> C. has no common law marriage laws ,if you are not married no matter how long you lived together. You get nothing i mean nothing if your name is not attached. I lost my home my dogs my life my . She has taken everything from me. She claims to be a christian. How about that one. As of to day i still do not have my clothes or tools or my dogs. I do have a lawyer and i am fighting back. I have had to go down to her level. She is a doctor and i am going after her license for the hipaa laws. I am also going to put a lean on the house a construction lean . She cant sell the house without settling the lean . I have had to get in the law books and search for different ways to go after her for taking my life away. I didn't want to go that way but i have no choice. let the games begin. Oh yea its a felony to keep my dogs knowing that i am the legal owner. So if you try some research you might be able to find some recourse. Good luck to all in this fu spot . I will let everyone know the out come .cs
Feb 8th, 2017
Jesus d. from Arverne, NY writes:
This is just what you deserve you people want to sit around and complain about the Laws of other people's and other countries and how your laws are so Superior and so great. You sit around and watch and listen to all of the lies told about muslims, black men and Latino men not taking care of and spending time with their children and you let this go on for so long Latinos being targeted that now you are being profit from like a commodity your children are being bought and sold to the highest bidder and if you can afford the lawyer you lose and if you don't have the money to pay to play then the free paid legal aid lawyer representing the false accuser and your own children is paid for with your tax dollars will win and you will lose your children this is that democracy and capitalism that you are so proud of good day