Stop False Allegations of Domestic Violence
Messages Sent So Far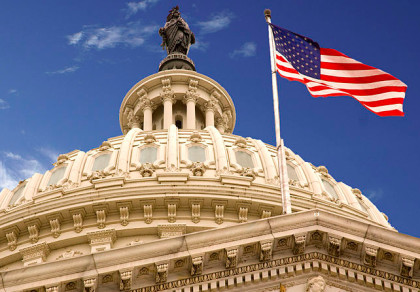 We, the undersigned, are writing in hopes of bringing to your attention a dire misjustice that is occuring in our state as well as many others across the US. Laws inacted to protect the victims of the vile crime of domestic violence are being misused by both citizens as well as law enforcement, and in this process innocent men's lives are being destroyed. In most states, the burden of proof is being thrown out and the simple word of the acuser is being taken without question, many times without the accused even being allowed to speak. True victims of domestic violence, some of whose names you will find below, find this to be deplorable. Not only can a woman falsely accuse a man of domestic violence without fear of consequence, but the accused man has no voice against her. The accuser can be a mentally disturbed individual using such laws to exact her revenge against a man who simply does not want to be in a relationship anymore, and her word is automatically taken, even when no evidence is in place. The man in such cases is automatically arrested, injunctions are automatically set in place, and even if he is able to prove his innocence in court he has lost months of his life due to the fact that she cried wolf. Worse yet are the cases of these innocent men who are poor and have no means to hire private attorneys. Their public defenders assume they are guilty and therefore do only the bare necessities to be their legal voice.We are not in any way asking for a revocation of the laws that protect true victims of domestic violence. Our wish is that these laws be revisited and indications made to to allow for criminal and civil prosecution when someone, whether male or female, has misused these laws in a vindictive and cunning way. We also would ask that law enforcement officers, public attorneys, and judges be forced to recognize the precept that the accused is innocent until proven guilty. Unfortunately, in the cases of domestic violence accusations, the opposite is true. An example of this is that of a 20 year old Florida resident who made the bond that was set for him, only to be picked up the very next day without provocation. The acuser in this case simply told the court she was afraid. He had done nothing in terms of trying to contact her or see her, and was not without several witnesses the few short hours he was free. Something must be done to prevent those who would lie about being a victim of domestic violence from continuing to do so. If it is not, our prisons will be overrun with innocent men and our streets will be controlled by the women who sent them there.
Public Comments
1 day ago
Someone from Roanoke, VA writes:
Another vicious woman attacks. This time in a day care... she stabbed a 3 DAY old baby. https://www.msn.com/en-us/news/crime/day-care-stabbings-3-infants-2-adults-attacked-at-in-home-center-in-new-york/ar-AAArgkC?li=BBnb7Kz
Sep 18th, 2018
Someone from Roanoke, VA writes:
These protective orders / restraining orders (and the false accusations that are RAMPANT with them), are CAUSING MURDERS!!!! One day, our retarded government will figure it out.... maybe? www.foxnews.com/us/2018/09/18/navy-chief-petty-officer-recently-granted-protective-order-found-dead-in-florida-home-reports-say.html
Sep 16th, 2018
Someone from Roanoke, VA writes:
www.foxnews.com/opinion/2018/09/16/dan-gainor-some-journalists-happy-to-pitch-in-on-last-ditch-hit-job-on-kavanaugh.html
Sep 16th, 2018
Someone from Roanoke, VA writes:
insider.foxnews.com/2018/09/16/judge-jeanine-opening-statement-feinstein-democrats-think-guilty-until-proven-innocent
Sep 12th, 2018
Someone from Roanoke, VA writes:
https://www.msn.com/en-us/entertainment/news/novelist-who-wrote-about-'how-to-murder-your-husband'-charged-with-murdering-her-husband/ar-BBNdtbI?ocid=spartanntp
Sep 11th, 2018
Someone from Roanoke, VA writes:
www.foxnews.com/us/2018/09/11/discovery-dog-saves-oregon-man-from-sex-crime-conviction.html
Sep 11th, 2018
Someone from Roanoke, VA writes:
ANOTHER man's life ruined, because a woman lied.... yet, our court system CONTINUES to ruin men's live over NOTHING but a woman's accusation! This WON'T STOP, until Congress STOPS it! They are the ones who caused it!
Sep 9th, 2018
Someone from Roanoke, VA writes:
www.foxnews.com/us/2018/09/09/woman-kills-husband-at-walmart-in-front-3-children-cops-say.html
Sep 7th, 2018
Someone from Roanoke, VA writes:
http://www.foxnews.com/us/2018/09/07/hilton-head-former-teacher-shot-her-doctor-ex-boyfriend-before-turning-gun-on-herself-reports.html
Sep 6th, 2018
Someone from Roanoke, VA writes:
Why do female criminals always blame "some guy" for their crime?.... Because IT WORKS, that's why! Congress makes it extremely easy for women to do that! They always give the female (usually considered the "victim"), the "benefit of the doubt". How many completely innocent men are locked up right now, because a woman lied? We'll NEVER know exactly how many, but its a VERY high number!! What is so hard about innocent, until proven guilty, beyond reasonable doubt, with due process? Why are we STILL taking women "victims" at their word, and destroying innocent men's lives? https://www.msn.com/en-us/news/crime/she-said-a-dreadlocked-man-snatched-her-toddler-then-police-found-bloody-clothes-in-her-home/ar-BBMVxLF Congress CAUSES this! This is no accident! Its written into our LAWS! They need to change.
Sep 4th, 2018
Someone from Roanoke, VA writes:
www.foxnews.com/us/2018/09/04/mother-arrested-charged-with-murder-florida-boy-jordan-belliveau.html
Sep 4th, 2018
Someone from Roanoke, VA writes:
They do this so often, because they usually get away with it.... Congress makes it extremely easy for them. This one got caught: http://www.foxnews.com/us/2018/09/04/california-woman-allegedly-faked-kidnapping-to-avoid-paying-employees.html
Sep 3rd, 2018
Stephen G. from Huntington park, CA writes:
We should all be treated and valued equal . Thats the true nature of business our America stands for .
Sep 1st, 2018
Alex R. from Roanoke, VA writes:
Oh wait..... here's another one (these are ALL recent)…. and this one was a nurse who "takes care" of our Veterans.: www.foxnews.com/us/2018/09/01/va-dept-nurse-admits-poisoning-husband-with-eye-drops-over-three-days-faces-murder-rap.html
Sep 1st, 2018
Someone from Roanoke, VA writes:
It is time to END the "women are victims", "men are criminals" narrative.... seems like the women are catching up to the men very quickly! Here is a recent example: www.foxnews.com/us/2018/09/01/mom-who-searched-how-to-commit-perfect-murder-online-killed-2-babies-in-2-year-span-cops-say.html
Aug 30th, 2018
Eric H. from Philadelphia, PA writes:
We must hold everyone to equal standards. This is why I'm also petitioning Amnesty USA to end the sexism of their "Troll Patrol" program, which monitors for Internet harassment only of women, not men: https://www.change.org/p/amnesty-international-usa-end-or-reform-amnesty-international-s-sexist-troll-patrol-program
Aug 23rd, 2018
Someone from Miami, FL writes:
My brother is going through hell right now, he married a woman from Colombia and started her legalization in the US because she was pregnant of his first born. He is a 3 time Marine war veteran, she never work or help my brother financially, my brother paid everything for her, one month he showed me he paid more than $1500 in Uber Eats she ordered.. and after all this..this woman falsely accused him of domestic violence and said he was mentally sick because of war, which by the way my brother's doctor diagnosis is light ptsd on his dreams..this happened 4 months after the baby was born. There was no evidence of abuse and my brother never touch jail. My brother is 45 years old with the cleanest record, barely a parking ticket, but the judge decided to take away the baby from my brother and gave it to her. This was in June 2018, we are August and my brother only has the right of one visit of one hour a week and supervise with no right of taking one picture with him. Now she decided to asked through her lawyer that she wants alimony, a paid apartment, transportation, child support because she couldn't find a job, plus for not be give him share custody for another 12 weeks! Please we need advice and help! My brother's lawyer is a woman but I don't know if she is helping or making it worse!
Aug 16th, 2018
Someone from Roanoke, VA writes:
These people will extort money from their OWN FAMILY, and use the police / criminal justice system as their "muscle"!! Why do you make it so EASY for them Congress? www.foxnews.com/us/2018/08/16/woman-19-faked-kidnapping-sent-ransom-notes-to-extort-father.html
Aug 16th, 2018
Someone from Big Bear City, CA writes:
I am the mother of an accused "abuser" . The accuser has been the one who commits violence but yet can get away with restraining orders because of " being scared" and "suffers ( supposedly) from PTSD because of all the alleged abuse. There is NO proof of any of it. No police reports, medical reports, nothing. Yet this person can get accepted into a shelter based on lies.... very sad for children. The beginnings of a vicious circle.
Aug 11th, 2018
Someone from Roanoke, VA writes:
Shouldn't a woman have to PROVE that she was abused, BEFORE we destroy a man's life? Why do we continue to destroy men's lives over an accusation alone? This is GOVERNMENT SPONSORED EXTORTION!!! Please, someone.... anyone.... tell me: how is it NOT government sponsored extortion? Why do you continue to do this CONGRESS?
Aug 3rd, 2018
Someone from Jacksonville, FL writes:
• I have never committed any type of domestic abuse or violence toward My Wife nor her daughter. I have never threatened them. • My Wife has been starting arguments and trying to provoke me. She would then threaten to call the police to have me arrested because she has a restraining order against me. She would taunt me and call me a criminal. As a result, I have been sleeping in my car since 19 April. • In February, My Wife began to ask me to purchase a car for her daughter's birthday/graduation present and pay her rent for a year. I declined and she began to argue and she threatened to call the police. I departed the apartment and went to the Navy base. I remained on base until My Wife call and asked me to return. When I returned she began accusing me of talking to a female on the telephone. I signed on to my ATT account and asked My Wife to go to the time and number she claimed. It was customer service assisting me to transfer my account from my previous address to My Wife apartment because she had pay as you go account. • The third week in March My Wife two sons stated they were coming to their sister graduation and bringing their girlfriends. A couple of her siblings were planning to attend as well. My Wife mention the ideal of me getting an apartment for her daughter again. I told her no again. In April, I was preparing for finals at FSCJ. My Wife began accusing me of being on line chatting with women and that I was not in class. We were arguing so much it was interfering with my finals study/test. I confronted her about going through my computer and cell phone the night prior and she began to act like a different person. She had deleted everything on my cell phone and computer. She had blocked my next-door neighbor and deleted his name. I got a room on the Navy base to distance myself and to study for my finals. When I returned, I found out that My Wife used the restraining order, which expires 11 May 2018 to changes the locks. • While away I saw my next-door neighbor from my previous address and he had given me a bunch of mail that had came to the house. In it was the order from the court dismissing the restraining order. • In June, I began working with VA and the Vet Center to see if I qualify for assistance since I was living in my car. I did not qualify for anything for financial reason. I was advice to stop supporting My Wife because she is denying me access to the house. • My Wife has mental issues she will not admit to and get help. She has been harassing my parents and my daughter. She has asked me to drop my underwear so she can fill my testicual to see if I am having sex. My Wife has been stalking me online. She has accused me of being in a relationship with a woman that is actually a relative. My Wife has been pretending to be someone else and enter into a conversation with me. My Wife has also pretending to be me. She has sent messages from my computer to others. • I have been trying to get My Wife to get mental help since we have been back together. I have tried to contact her father to see if he would come with me to the court to request to have her evaluated. • My Wife has been fraudulently trying to take money from my account. • My Wife is only accusing me of Domestic Violence in attempt to get money. From the time we got back into a relationship until June, there has not been any accusation. Only when I emailed her that I will not support her after July did she claim domestic violence. I stated to her before that I cannot support two household and I will not continue to live in my car because her daughter is afraid of me.
Jul 30th, 2018
Cassondra G. from Tucson, AZ writes:
I'm in Pima County Tucson Arizona I have a video of dr. David Rubin beating me up I have him on 911 recorded line admitting to having sex with me when I was asleep because he said I had too much anxiety and wouldn't do it when I was awake so he thought it would be easier if I was asleep he's on 911 on a recorded line with the Pima County Sheriff's Department admitting to walking around the house naked while my nine-year-old daughter was in there sleep he went into her room while she was asleep he's running for US Senate some people are given preferential treatment the other day last week I had a black eye bruise on my nose my feet were still bleeding I have bruises on my legs a mark on my shoulder and one on my back but he didn't get arrested
Jul 29th, 2018
Joe S. from Murrieta, CA writes:
My gf of 10 years filed a TRO against me a week ago, and i have a hearing next week. We had an argument because she feels it's ok for her teenage daughter to walk around the house with everything hanging out. This is the 3rd argument we've had about this, and this time, my 7 year old son tells me "daddy, i touched her boobies". Her daughter does not live with us, and this escalated into an argument. She then takes our 2 kids, and her daughter and leaves the house. Comes back with a sheriff to keep the peace, as she gathers belongings and leaves. Gone for 2 weeks no contact. She then starts texting me to leave the house , on top of telling me you're a good person, a good father. States she would schedule an appt to seek counseling, but never did Yes i have printed out all the text. with these comments. What man abandons his pregnant gf and his kids? A week from then, i get served a TRO in front of my kids as she watches from her car in front of the house. She claims i suffer from PTSD, which there is no records. She claims i pulled a knife, yet the sheriff never filed a report or arrested me. She claims i told her i would take the kids and run to mexico, but i don't go to mexico. Many other lies on top of this, all to get me to leave the house, because her daughter doesn't need to abide by my rules. From all the research i did, why should i even go to the hearing? I lost my job because DV showed up on my background, so now, it will be difficult to get a job. I'm in california and the judge will side with her, and take her word, despite no proof, no evidence. Just her word! Never ever touched her, my kids, or her daughter. It's shameful how women are allowed to abuse the system and get away with it. I guess i can sue her for ruining my character, not being able to get a job?
Jul 25th, 2018
Someone from Roanoke, VA writes:
www.foxnews.com/us/2018/07/25/woman-kills-fiance-after-arguing-about-wedding-guest-cops-say.html
Jul 12th, 2018
Someone from Niles, OH writes:
I am a victim of a false Domestic Violence accusation. My ex is mentally disturbed and he had it planned to set me up so thst he could move in his girlfriend he had been cheating on me with for months. I went to jail, paid bail, got two year old daughter back. He then immediately filed a protection order. A week later i allowed visit through police . He kept her hidden for two weeks plus had his buddy cop bully me verbally over phone and then he made another false report to police that i violated protection order. I now have an ankle gps monitor. Im on house arrest while caring for two year old. I frightened of police. I almost lost my job, i was homeless for a week. He has thrown away most of my belongings still at our apartment. I have pre trial for DV monday and a violationof protection order hearing monday. My attorney is not helping me either. Please keep me and my daughter in your prayers.
Jul 4th, 2018
Christopher M. from Southgate, MI writes:
I'm being falsely accused right now. Cops automatically believe the so called victims and by there word even if lies are automatically guilty. It's not right and this is being taken advantage of and it's not right! It's choosing me thousands of dollars and she's setting all this up for divorce!
Jul 2nd, 2018
Someone from Port Orchard, WA writes:
Falsely accused female defending herself against a mentally I'll female for defending I was defending myself from her attack on me. I could lose everything.
Jun 30th, 2018
Someone from Roanoke, VA writes:
www.foxnews.com/us/2018/06/29/his-intestines-are-out-suspect-tells-911-after-shooting-ex-husband-reports.html?intcmp=ob_article_sidebar_video&intcmp=obnetwork
Jun 28th, 2018
Someone from Roanoke, VA writes:
www.foxnews.com/us/2018/06/27/woman-forced-ex-to-have-sex-holding-machete-to-his-face-cops.html?intcmp=ob_article_sidebar_video&intcmp=obnetwork Will she even get jail time?
Jun 25th, 2018
Nicole P. from SAFETY HARBOR, FL writes:
Cps took our two week old using domestic violence against my partner from over two years ago and substance abuce against me when I have drug tedying for over a year and completed a doc jail diversion program and probation in 2016 yet they still want us to do a case plan on all of it.
Jun 25th, 2018
Nicole P. from SAFETY HARBOR, FL writes:
Cps took our two week old using domestic violence against my partner from over two years ago and substance abuce against me when I have drug tedying for over a year and completed a doc jail diversion program and probation in 2016 yet they still want us to do a case plan on all of it.
Jun 16th, 2018
Someone from Roanoke, VA writes:
Dear: "someone" from Colton, CA: Call the Senate Judiciary Committee in Washington DC (202)-224-5225 They are THE "people in power", who are responsible for fixing this. This is a national epidemic, but largely hidden, and they LIKE it that way, thank you very much. Congress ignores it, main stream media ignores it, and men are extremely easy targets. This WILL NOT STOP, unless and until CONGRESS stops it. Men are presumed guilty! 2-3 million protective orders / restraining orders issued every year!..... NEVER a prosecution for lying to get one... Its felony perjury in every state, but NEVER prosecuted with respect to these orders. This false accusation problem is MASSIVE and largely hidden, because once the order is issued, its over and done with , the man is ejected from his own house and labelled an "abuser", all with no trial or due process whatsoever! That's why they're called "ex-parte" orders.. Ex-parte is a latin word that means "without trial". CONGRESS started this about 20-30 years ago, with the Violence Against Women Act, and the "ex-parte" (un-constitutional) orders.... Ever since then, millions of men have been falsely accu……… Just call the Senate Judiciary Committee in Washington DC (202) 224-5225 This is PRECISELY THEIR responsibility! Ask for Sen. Chuck Grassley or Evelyn Fortier (she is the "domestic violence expert"). These false accusations are happening because it is BUILT into our laws... They WON'T STOP until CONGRESS changes the laws, to RESTORE due process... currently, the accuser has NO burden of proof, AND they are also GUARANTEED to NOT be prosecuted, even if they ADMIT they lied under oath.... The accused is presumed guilty... yes, it has literally been flipped to the exact opposite of "innocent until proven guilty"... they literally can't lose... they can just lie over and over to different Judges / magistrates, until someone believes them and they get what they want. They are guaranteed to not be prosecuted! If they tell a "credible" story to the magistrate or judge (they need NO physical evidence whatsoever, the accusation IS the "evidence"), the magistrate or judge is going to immediately EVICT the accused from their own house. They are literally taking serious legal action, based on NOTHING but an accusation... and with that, the burden is automatically shifted to the accused, to prove they did NOT commit the alleged "abuse". The accused is forced to try to prove a negative, instead of the accuser having to PROVE their accusation with real evidence. If people don't put pressure on Congress to change the laws, federally, this epidemic will continue to grow. Until then, I wouldn't suggest letting ANY female into your home (if you're lucky enough to have a home), because they can ALL do it!
Jun 10th, 2018
Someone from Colton, CA writes:
Hi, I have a clean record, a master's degree and have been a social worker for 11 years. My 3 1/2 year old sons mother made false allegations that I hit her 3 years ago but she never called law enforcement because she was afraid. She states I have family that have been acused of criminal acts and that I told her she would never be able to leave me and then I would clean my guns and started crying at the trial. I was shocked on her fabricated story. Her attorney stated that after one night 3 years ago I hit the mother and I responded are you serious and the judge was offended by my statement and I answered the attorney no those are your words and your adding to the story. Consequently I was sent to anger management for 26 weeks and a restraining order was granted and now I am at risk of losing my employment due to a restraining order on my record. The mother is accusing me of new things every week. It got to the point that I can't even take my son to the restroom because now she is saying that I touched his private. I asked my son a week after in the presence of a visitation supervisor what happend last week when I took him to the restroom and he stated I do not remember. I am living a nightmare and trying to control my emotions from her fabricated stories that are taken by the family law court at face value. I provided evidence to the court that the mother is a pathological liar and paranoid. The judge found that my child and I have a bond but still ordered 4 hour supervised visits that I am paying over $500 a month for in addition to $900 a month of child support. I had my son for entire weekends for 3 years and now my child support will likely go up to $1400 a month do to the mother's attorney strategic ways to get the judge to order supervised visits. Someone please help with this unjust family law system. I have had to get rid of my home and move into my aunts. I am a 45 year old man and my life was perfect until i became involved with an evil woman. I should have known better because her mother had her father fired from law enforcement and her aunt married an elderly man before his death so she could keep all his belongings. Someone of power please do something to keep inoccent men from being punished without evidence. I don't believe that being upset of the outrageous allegations is sufficie t enough for a judge to ruin his life.
Jun 6th, 2018
Someone from Port Republic, NJ writes:
I am WOMAN and WITNESS and VICTIM!
May 21st, 2018
Michele R. from Chimacum, WA signed.
May 15th, 2018
Gloria L. from Independence, MO writes:
My own daughter used DV laws against me and my son after she viciously attacked me and my son pushed her to keep her from continuing the assault she then went to the kansas city kansas courts and filed chargers not only on me after she physically injured me but on my son too for pushing her off of me trying to protect me from further harm she used this DV law filed false chargers out of spitefulness and vindictiveness called my friends and my sister and told them she did it and said she lied in court to make sure i get put in jail the filed a protection order to back it all up my public defender did nothing to help us he didnt care the courts gave her a victim advocate lawyer from legal aide she lied everytime we went to see a judge even accused me and my son of trying to break in her house I am disable able and have alot of health issues but that wasn't put in consideration and my son is always at work and don't have a drivers license we live in Independence Mo. She changed her story of events of the altercation multiple times while me and my son and witnesses we had told the truth and our story never changed. We forced to plead guilty to chargers we did not commit were found guilty the day we first went to court because she was thought to be a victim and was her word against ours even the police helped her with her lies and now me and my son is going through a diversion program until 2019 and have to pay out of pocket for court expenses while my daughter got away with false accusations of DV. I was Victimize not only by my daughter but the court system too! So yes the laws need to be fixed to not allow this to continue happening enough is enough!!
May 15th, 2018
T C. from Indianapolis, IN writes:
We are dealing with legalized child abduction from a verified Abuser, Felon & DUI, yet his Criminal Lawyer abuses my rights to fair & equitable trial.... This is what my son(6) & I have suffered under since 2013 : false allegations of Mental Illness -we have no protection! We are post Divorce & I was shanked ! no share of the estate & no parenting rights. My ex should go to jail & I regain my rights!!!
May 8th, 2018
Dont C. from Winchester, MA writes:
This is becoming an epidemic. We just launched a site and blog for victims of false abuse allegations to share their stories to help bring exposure to this growing issue. Visit dontcrywolf.org to share your own stories and contribute and help spread the word. For many victims there is not due process - especially in the communities where the falsely accused live and are trying to raise children. We would like domestic violence victims to share their thoughts on the dontcrywolf.org blog on this topic to get their perspective. I hope this petition gets some traction! I will share this on the dontcrywolf.org site right now.
Apr 22nd, 2018
Mark K. from Apple Valley, CA writes:
I wrongfully accused and then poorly (HELD UP for more money) at my arraingment. Grieving over a death in the family same week of my arraignment, scared of the "unknown" and "why" this was happening, I changed my plea simply to deny my counselor/attorney for misleading me. If your attorney deny's you an upfront play-by-play and total cost up front, FIND a NEW LAWYER. THIS GUY RUINED My life. I have never hit a woman, but she HIT me and Sheriff's didn't care.
Apr 22nd, 2018
Ronald T. from Punta Gorda, FL writes:
Due process under law when charged not in existence. Just handcuffs and the hell thereafter.