Stop False Allegations of Domestic Violence
Messages Sent So Far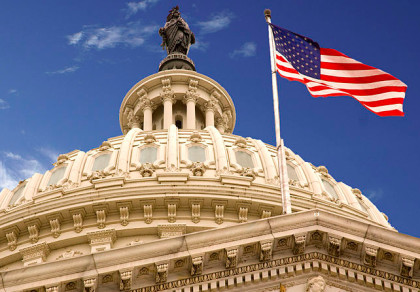 We, the undersigned, are writing in hopes of bringing to your attention a dire misjustice that is occuring in our state as well as many others across the US. Laws inacted to protect the victims of the vile crime of domestic violence are being misused by both citizens as well as law enforcement, and in this process innocent men's lives are being destroyed. In most states, the burden of proof is being thrown out and the simple word of the acuser is being taken without question, many times without the accused even being allowed to speak. True victims of domestic violence, some of whose names you will find below, find this to be deplorable. Not only can a woman falsely accuse a man of domestic violence without fear of consequence, but the accused man has no voice against her. The accuser can be a mentally disturbed individual using such laws to exact her revenge against a man who simply does not want to be in a relationship anymore, and her word is automatically taken, even when no evidence is in place. The man in such cases is automatically arrested, injunctions are automatically set in place, and even if he is able to prove his innocence in court he has lost months of his life due to the fact that she cried wolf. Worse yet are the cases of these innocent men who are poor and have no means to hire private attorneys. Their public defenders assume they are guilty and therefore do only the bare necessities to be their legal voice.We are not in any way asking for a revocation of the laws that protect true victims of domestic violence. Our wish is that these laws be revisited and indications made to to allow for criminal and civil prosecution when someone, whether male or female, has misused these laws in a vindictive and cunning way. We also would ask that law enforcement officers, public attorneys, and judges be forced to recognize the precept that the accused is innocent until proven guilty. Unfortunately, in the cases of domestic violence accusations, the opposite is true. An example of this is that of a 20 year old Florida resident who made the bond that was set for him, only to be picked up the very next day without provocation. The acuser in this case simply told the court she was afraid. He had done nothing in terms of trying to contact her or see her, and was not without several witnesses the few short hours he was free. Something must be done to prevent those who would lie about being a victim of domestic violence from continuing to do so. If it is not, our prisons will be overrun with innocent men and our streets will be controlled by the women who sent them there.
Public Comments
1 day ago
Someone from Roanoke, VA writes:
https://www.indianz.com/News/2018/04/05/native-sun-news-today-pine-ridge-mother.asp
1 day ago
Edward R. from Roanoke, VA writes:
http://www.foxnews.com/us/2018/07/19/new-jersey-woman-42-robs-murders-mom-grandmom-and-goes-on-spree-in-new-york-city-reports-say.html
Jul 12th, 2018
Someone from Niles, OH writes:
I am a victim of a false Domestic Violence accusation. My ex is mentally disturbed and he had it planned to set me up so thst he could move in his girlfriend he had been cheating on me with for months. I went to jail, paid bail, got two year old daughter back. He then immediately filed a protection order. A week later i allowed visit through police . He kept her hidden for two weeks plus had his buddy cop bully me verbally over phone and then he made another false report to police that i violated protection order. I now have an ankle gps monitor. Im on house arrest while caring for two year old. I frightened of police. I almost lost my job, i was homeless for a week. He has thrown away most of my belongings still at our apartment. I have pre trial for DV monday and a violationof protection order hearing monday. My attorney is not helping me either. Please keep me and my daughter in your prayers.
Jul 4th, 2018
Christopher M. from Southgate, MI writes:
I'm being falsely accused right now. Cops automatically believe the so called victims and by there word even if lies are automatically guilty. It's not right and this is being taken advantage of and it's not right! It's choosing me thousands of dollars and she's setting all this up for divorce!
Jul 2nd, 2018
Someone from Port Orchard, WA writes:
Falsely accused female defending herself against a mentally I'll female for defending I was defending myself from her attack on me. I could lose everything.
Jun 30th, 2018
Someone from Roanoke, VA writes:
www.foxnews.com/us/2018/06/29/his-intestines-are-out-suspect-tells-911-after-shooting-ex-husband-reports.html?intcmp=ob_article_sidebar_video&intcmp=obnetwork
Jun 28th, 2018
Someone from Roanoke, VA writes:
www.foxnews.com/us/2018/06/27/woman-forced-ex-to-have-sex-holding-machete-to-his-face-cops.html?intcmp=ob_article_sidebar_video&intcmp=obnetwork Will she even get jail time?
Jun 25th, 2018
Nicole P. from SAFETY HARBOR, FL writes:
Cps took our two week old using domestic violence against my partner from over two years ago and substance abuce against me when I have drug tedying for over a year and completed a doc jail diversion program and probation in 2016 yet they still want us to do a case plan on all of it.
Jun 25th, 2018
Nicole P. from SAFETY HARBOR, FL writes:
Cps took our two week old using domestic violence against my partner from over two years ago and substance abuce against me when I have drug tedying for over a year and completed a doc jail diversion program and probation in 2016 yet they still want us to do a case plan on all of it.
Jun 16th, 2018
Someone from Roanoke, VA writes:
Dear: "someone" from Colton, CA: Call the Senate Judiciary Committee in Washington DC (202)-224-5225 They are THE "people in power", who are responsible for fixing this. This is a national epidemic, but largely hidden, and they LIKE it that way, thank you very much. Congress ignores it, main stream media ignores it, and men are extremely easy targets. This WILL NOT STOP, unless and until CONGRESS stops it. Men are presumed guilty! 2-3 million protective orders / restraining orders issued every year!..... NEVER a prosecution for lying to get one... Its felony perjury in every state, but NEVER prosecuted with respect to these orders. This false accusation problem is MASSIVE and largely hidden, because once the order is issued, its over and done with , the man is ejected from his own house and labelled an "abuser", all with no trial or due process whatsoever! That's why they're called "ex-parte" orders.. Ex-parte is a latin word that means "without trial". CONGRESS started this about 20-30 years ago, with the Violence Against Women Act, and the "ex-parte" (un-constitutional) orders.... Ever since then, millions of men have been falsely accu……… Just call the Senate Judiciary Committee in Washington DC (202) 224-5225 This is PRECISELY THEIR responsibility! Ask for Sen. Chuck Grassley or Evelyn Fortier (she is the "domestic violence expert"). These false accusations are happening because it is BUILT into our laws... They WON'T STOP until CONGRESS changes the laws, to RESTORE due process... currently, the accuser has NO burden of proof, AND they are also GUARANTEED to NOT be prosecuted, even if they ADMIT they lied under oath.... The accused is presumed guilty... yes, it has literally been flipped to the exact opposite of "innocent until proven guilty"... they literally can't lose... they can just lie over and over to different Judges / magistrates, until someone believes them and they get what they want. They are guaranteed to not be prosecuted! If they tell a "credible" story to the magistrate or judge (they need NO physical evidence whatsoever, the accusation IS the "evidence"), the magistrate or judge is going to immediately EVICT the accused from their own house. They are literally taking serious legal action, based on NOTHING but an accusation... and with that, the burden is automatically shifted to the accused, to prove they did NOT commit the alleged "abuse". The accused is forced to try to prove a negative, instead of the accuser having to PROVE their accusation with real evidence. If people don't put pressure on Congress to change the laws, federally, this epidemic will continue to grow. Until then, I wouldn't suggest letting ANY female into your home (if you're lucky enough to have a home), because they can ALL do it!
Jun 16th, 2018
Someone from Roanoke, VA writes:
https://www.msn.com/en-us/tv/celebrity/chris-hardwick-breaks-his-silence-on-ex-girlfriends-sexual-assault-allegations-l-was-blindsided/ar-AAyIrri?li=BBnb7Kz
Jun 10th, 2018
Someone from Colton, CA writes:
Hi, I have a clean record, a master's degree and have been a social worker for 11 years. My 3 1/2 year old sons mother made false allegations that I hit her 3 years ago but she never called law enforcement because she was afraid. She states I have family that have been acused of criminal acts and that I told her she would never be able to leave me and then I would clean my guns and started crying at the trial. I was shocked on her fabricated story. Her attorney stated that after one night 3 years ago I hit the mother and I responded are you serious and the judge was offended by my statement and I answered the attorney no those are your words and your adding to the story. Consequently I was sent to anger management for 26 weeks and a restraining order was granted and now I am at risk of losing my employment due to a restraining order on my record. The mother is accusing me of new things every week. It got to the point that I can't even take my son to the restroom because now she is saying that I touched his private. I asked my son a week after in the presence of a visitation supervisor what happend last week when I took him to the restroom and he stated I do not remember. I am living a nightmare and trying to control my emotions from her fabricated stories that are taken by the family law court at face value. I provided evidence to the court that the mother is a pathological liar and paranoid. The judge found that my child and I have a bond but still ordered 4 hour supervised visits that I am paying over $500 a month for in addition to $900 a month of child support. I had my son for entire weekends for 3 years and now my child support will likely go up to $1400 a month do to the mother's attorney strategic ways to get the judge to order supervised visits. Someone please help with this unjust family law system. I have had to get rid of my home and move into my aunts. I am a 45 year old man and my life was perfect until i became involved with an evil woman. I should have known better because her mother had her father fired from law enforcement and her aunt married an elderly man before his death so she could keep all his belongings. Someone of power please do something to keep inoccent men from being punished without evidence. I don't believe that being upset of the outrageous allegations is sufficie t enough for a judge to ruin his life.
Jun 6th, 2018
Someone from Port Republic, NJ writes:
I am WOMAN and WITNESS and VICTIM!
Jun 6th, 2018
Someone from Roanoke, VA writes:
http://www.foxnews.com/us/2018/06/06/woman-pleads-guilty-to-making-up-rape-allegations-against-two-college-football-players.html When will you stop this Congress? Men are targets... all of them.
May 26th, 2018
Someone from Roanoke, VA writes:
https://www.msn.com/en-us/movies/celebrity/morgan-freeman-devastated-by-reports-of-sexual-harassment-i-did-not-assault-women/ar-AAxOLDk?ocid=spartandhp&ffid=gz Seriously, CONGRESS!!! How far does this bs need to go, before you STOP making men TARGETS??? The LAWS need to change, and the false accusers need to be prosecuted.
May 23rd, 2018
Someone from Roanoke, VA writes:
Good thing this cop had a body cam, or he might very well be out of a job, and locked in a prison cell.... There are plenty of men there RIGHT NOW, who did not have a video camera running. Their accusers don't have to PROVE anything... just accuse.... that IS the evidence, usually. This cop was VERY lucky. http://www.foxnews.com/us/2018/05/23/body-cam-footage-contradicts-womans-claim-trooper-sexually-assaulted-her-lawyer-apologizes.html Our LAWS are encouraging this!! Thanks, Congress.
May 23rd, 2018
Someone from Roanoke, VA writes:
Here's another one, to add to the list: https://www.msn.com/en-us/sports/nfl/reuben-foster-wasnt-only-one-wronged-by-ex-girlfriends-lies-about-domestic-violence/ar-AAxIsTH?ocid=spartandhp&ffid=gz We are ALL TARGETS! Thanks Congress.
May 21st, 2018
Michele R. from Chimacum, WA signed.
May 15th, 2018
Gloria L. from Independence, MO writes:
My own daughter used DV laws against me and my son after she viciously attacked me and my son pushed her to keep her from continuing the assault she then went to the kansas city kansas courts and filed chargers not only on me after she physically injured me but on my son too for pushing her off of me trying to protect me from further harm she used this DV law filed false chargers out of spitefulness and vindictiveness called my friends and my sister and told them she did it and said she lied in court to make sure i get put in jail the filed a protection order to back it all up my public defender did nothing to help us he didnt care the courts gave her a victim advocate lawyer from legal aide she lied everytime we went to see a judge even accused me and my son of trying to break in her house I am disable able and have alot of health issues but that wasn't put in consideration and my son is always at work and don't have a drivers license we live in Independence Mo. She changed her story of events of the altercation multiple times while me and my son and witnesses we had told the truth and our story never changed. We forced to plead guilty to chargers we did not commit were found guilty the day we first went to court because she was thought to be a victim and was her word against ours even the police helped her with her lies and now me and my son is going through a diversion program until 2019 and have to pay out of pocket for court expenses while my daughter got away with false accusations of DV. I was Victimize not only by my daughter but the court system too! So yes the laws need to be fixed to not allow this to continue happening enough is enough!!
May 15th, 2018
T C. from Indianapolis, IN writes:
We are dealing with legalized child abduction from a verified Abuser, Felon & DUI, yet his Criminal Lawyer abuses my rights to fair & equitable trial.... This is what my son(6) & I have suffered under since 2013 : false allegations of Mental Illness -we have no protection! We are post Divorce & I was shanked ! no share of the estate & no parenting rights. My ex should go to jail & I regain my rights!!!
May 8th, 2018
Someone from Roanoke, VA writes:
https://www.innocenceproject.org/with-consent-of-new-york-county-district-attorneys-office-two-men-exonerated-of-1992-rape-conviction/?utm_source=Main+IP+Email+List&utm_campaign=b786c10293-EMAIL_CAMPAIGN_2018_05_08_counts_exon_main&utm_medium=email&utm_term=0_016cb74fd6-b786c10293-350636217
May 8th, 2018
Dont C. from Winchester, MA writes:
This is becoming an epidemic. We just launched a site and blog for victims of false abuse allegations to share their stories to help bring exposure to this growing issue. Visit dontcrywolf.org to share your own stories and contribute and help spread the word. For many victims there is not due process - especially in the communities where the falsely accused live and are trying to raise children. We would like domestic violence victims to share their thoughts on the dontcrywolf.org blog on this topic to get their perspective. I hope this petition gets some traction! I will share this on the dontcrywolf.org site right now.
Apr 28th, 2018
Someone from Roanoke, VA writes:
Lives are being absolutely destroyed over NOTHING but lies. They will completely destroy our country from within, unless CONGRESS stops it! YOU are doing this CONGRESS! This is our LAWS at work. What is so hard, about INNOCENT, until proven guilty? When politicians with money can't stop this, how can you expect average innocent men, with no money to stop it? They can't! We are TARGETS! There is NO defense to these mass false accusations. NONE! Congress has given the false accusers all the control, and now they are taking over. How far does this need to go? https://www.msn.com/en-us/news/politics/trump-calls-on-tester-to-resign-over-ronny-jackson-allegations-'his-reputation-has-been-shattered'/ar-AAwsO0Y?ocid=spartandhp
Apr 28th, 2018
Someone from Roanoke, VA writes:
https://www.msn.com/en-us/news/politics/white-house-records-dispute-allegations-against-jackson/ar-AAwqRc6?ocid=spartandhp This epidemic of MASS FALSE ACCUSATIONS is not exclusive to Hollywood... or politics.... it is EVERYWHERE! Our LAWS are causing it. Its a national problem CONGRESS. Men are TARGETS.... ALL of them! Congress made it this way. Stop the madness.
Apr 24th, 2018
Someone from Roanoke, VA writes:
https://www.msn.com/en-us/sports/nfl/cowboys-dls-girlfriend-retracts-domestic-violence-allegations/ar-AAwfTm6?ocid=spartandhp Falsely accused, in order to blackmail and extort from a professional football player.... this happens to average men EVERY DAY!! Please wake up Congress. Our LAWS are allowing these people to falsely accuse with NO RISK whatsoever, this woman will NOT be prosecuted for what she did, They never are. This is systemic and widespread.. false accusations are EPIDEMIC, but largely hidden because our laws already ASSUME the accused as guilty! This WON'T stop, until CONGRESS CHANGES the LAWS! They ONLY found out, because this lady CHANGED her mind.. most women DON'T do that... they ruin that man, then move on to the next one! Congress YOU are allowing, even ENCOURAGING these false accusers! Change the ****ING LAWS, before they take over our next election, with false accusations, and nothing more! PROSECUTE the false accusers! They are trying to take out any male politician on the right.... they've been doing it to average citizens for decades, because our LAWS went WAY too far regarding domestic violence. How far does this need to go? Are you going to let them WIN the next presidency, based on MASS false accusations, that get played out in the court of CNN? False accusations, through Protective Orders / Restraining Orders, are completely out of control, and simply part of the "gamesmanship" of ending a relationship, for millions of people. They are a "magic tool", to falsely accuse, manipulate, control, and extort money from the accused, with the threat of jail time!... and they work beautifully, for those that are willing to simply tell a lie.... that is MILLIONS of people, unfortunately. NEVER a prosecution for lying to get a protective order or restraining order... NEVER! That's why its open season, for ANYONE willing to lie. https://www.msn.com/en-us/sports/nfl/cowboys-dls-girlfriend-retracts-domestic-violence-allegations/ar-AAwfTm6?ocid=spartandhp
Apr 22nd, 2018
Mark K. from Apple Valley, CA writes:
I wrongfully accused and then poorly (HELD UP for more money) at my arraingment. Grieving over a death in the family same week of my arraignment, scared of the "unknown" and "why" this was happening, I changed my plea simply to deny my counselor/attorney for misleading me. If your attorney deny's you an upfront play-by-play and total cost up front, FIND a NEW LAWYER. THIS GUY RUINED My life. I have never hit a woman, but she HIT me and Sheriff's didn't care.
Apr 22nd, 2018
Ronald T. from Punta Gorda, FL writes:
Due process under law when charged not in existence. Just handcuffs and the hell thereafter.
Apr 15th, 2018
Someone from Champlin, MN writes:
In state of Minnesota, the supreme court made a change in a good way. Usally an domestic or past OFP/HARASSMENT Order you can go way back. So now it os relevent to show a person can use that.
Apr 14th, 2018
Someone from Mill Valley, CA writes:
The nature of this problem being what it is I understand that a lot of the commentary is necessarily personally biographical in nature. And this is not intended to take anything away from that, I know and share your pain, but what I would like to see is more hard statistical data on this problem. Do states track the number of DVRO's they issue? And how long they last, and what percentage of the men are arrested, and or prosecuted as a result? I read once that 100's of men commit suicide annually after having DVRO's filed against them. We can all tell our stories, and they will to a man be sad but until hard data is collected that will irrefutably show the trends of related to this issue sadly I don't see much being done here. Does anyone know a reporter who works at a high profile publication like the Times, or Vanity Fair? They have research departments that are professionals at sourcing data. You get a named reporter to do an expose with hard facts, from there you take a run at T.V. shows like PBS, Frontline, 60 Minutes, THEN with public sentiment at your back you go to elected officials. I'm sorry to say this but what this movement doesn't need are anymore sad stories, what we need is a marketing plan, and a PR firm. There have to be a lot of people impacted by this, and within that group there must be second, and third people removed who know people. This group needs to leverage those connections to tell the story. A story which I'm sorry to say is too little in the public consciousness at the present time. There is a time and a place for personal accounts, and I will suggest that a therapists office is great for that. If you haven't been you should go, now. But from those ranks we need warriors who want to fight this, people who can put their personal pain aside and say "Yes, I hurt, but I'm able and willing to fight" and then to stay in the fight once it's begun. That's a petition I'd sign, and it's a battle I'm ready to fight.
Apr 12th, 2018
Someone from Roanoke, VA writes:
https://www.msn.com/en-us/tv/celebrity/heather-locklear-pleads-not-guilty-to-battery-of-deputies/ar-AAvOOIj?ocid=spartandhp Every day innocent men are being falsely accused of domestic violence, kicked out of their own homes, and even put in jail, over nothing but a false accusation. Yet, if you're a female, a celebrity, or both.... you can commit domestic violence on your boyfriend, then physically attack the deputies that respond, threaten to kill the deputies (both Felony charges), but only get charged with small misdemeanors, plead not guilty, and most likely get probation. She hasn't spent a day in jail. Not one. She was immediately bonded out. Any man, would never have gotten bond after attacking two deputies and threatening to kill them. He'd be going to prison, for a long time. America has an obvious double standard. Men = criminals Women = Victims https://www.msn.com/en-us/tv/celebrity/heather-locklear-pleads-not-guilty-to-battery-of-deputies/ar-AAvOOIj?ocid=spartandhp
Apr 4th, 2018
Someone from Roanoke, VA writes:
Call the Senate Judiciary Committee in Washington, DC (202) 224-5225 Ask for Senator Chuck Grassley or Evelyn Fortier. Tell them to STOP the "ex-parte", non-constitutional orders. They are causing an epidemic of false accusations, and the accused is assumed GUILTY, with NOTHING but an accusation. This problem is HUGE, but has largely been "hidden", because the accused is LITERALLY assumed guilty, and once the order is served, its pretty much over and done with. They give you a court date that is made to "look" like a trial, but you were ALREADY ASSUMED guilty, that's why you're ALREADY out of the HOUSE! So see? Its already done! Why would a judge say "no, I think its better if he goes back"? It is LITERALLY GUILTY, unless you can somehow disprove a negative, when usually the Judge won't even allow you to speak! Its what some would call a "rubber stamping process". These orders are in DIRECT violation of the US Constitution in many ways... the right to a trial (the "trial" is not a trial at all, you're not even allowed to speak). The right to due process? The accused is LITERALLY kicked out of their OWN house, immediately, without even being able to speak... simply because he was accused. If it is later found out, that the accuser lied, the accuser is GUARANTEED, to not be prosecuted. That's why they falsely accuse so often... because they know there is no risk. Even if they get caught lying under oath, they are NEVER prosecuted... yes, never. We live in a very adversarial society (unfortunately ), and our government keeps giving us "tools" to manipulate, black mail, and extort money from each other, with false accusations. Its the go to tactic in divorce situations, and every lawyer knows it. Men living with women can be controlled and manipulated, with just the THREAT of a false accusation and Protective Order / Restraining Order. There is NO defense for it. Give Americans their due process back, and stop violating people's most basic rights. Call them. Senate Judiciary Committee (Washington) 202-224-5225 Or keep getting falsely accused... Trust me, EVERY female KNOWS she can do this.... all she needs is a reason. Yes, its THAT easy for them! Its because of our LAWS! They NEED to CHANGE.
Apr 4th, 2018
Someone from Cambridge, MA writes:
i was a career firefighter/paramedic and a FEMA rescue specialest prior to be falsely accused of domestic violence by my mental ill ex girlfriend who is diagnosed with boarder line personally disorder. She was violent and i would never strike a women, its not in me, I always walked away even to the point where i would leave my own home to stop the assault on myself. I finally broke it off with her and walked away and she thrented to ruin my life if i left her, she called the police and made the accusation with no injuries or signs of struggle, My fire department terminated me due to accusation and based there destine solely on a police report and i have lost the love my life and that is the fire service. im broken and now i have lost it all cause i decided to get of a toxic and abusive relationship
Mar 30th, 2018
Someone from Gilbert, PA writes:
My former fiancé was arrested for assaulting me when she called the cops herself. I refused to testify, wrote a letter to the DA all the while she was setting me up and she tried to say in court it was my fault. She got her charges dropped. 6 months later she attacks me for I think the 6th time. I grab her and hold her down, not gently mind you but o sure as hell didn't assault her, I didn't hit her, I just didn't want to be hit again. I get out of the house, next morning arrested for felony charges for domestic violence. She called me 250 times since then. Testified in court at preliminary where I wasn't allowed to speak. Ended up pleading guilty to misdemeanors. Law enforcement career ruined, almost lost my daughter from a previous relationship. Total nightmare. The system is rigged against males in this case and the laws certainly need to be changed. If your being hit, leave. Don't defend yourself ever. She hits you once end the relationship or end up like me. Life ruined and a year later still trying to pick up the pieces.
Mar 28th, 2018
Someone from West Hartford, CT writes:
In CT I am guilty until proven innocent. The problem is no one is interested in my story. Wife is a drug addict who came to steal the children and claimed domestic abuse with no physical evidence. I have been fighting this for 6 months now. I regained my children because she landed in jail for child endangerment and identity theft but I'm still guilty. I have the kids but no job because I could not find affordable child care. Today they offered me a suspended sentence and probation. I'm not guilty. I have petitioned the judge for a family violence program so my sentence (of my "guilt") will be removed after I complete the program. Thank goodness for my military service because I don't know how we would survive.
Mar 4th, 2018
Chase R. from Hendersonville, TN writes:
This happened to me! I am a professional musician and I came home from playing a show. My wife Bailey was intoxicated under the care of my child. She also had her sister's boyfriend, who was not allowed in my house per my rule, as he is a convicted felon, over at the house drinking, with my 7-month-old daughter present. I came home and locked Bailey out of our bedroom as she was out of control and highly intoxicated. She was not touched whatsoever. She was out of control and I did the right thing to separate her from the incident with out any physical violence taking place. She stole my phone and called 911 from outside, on herself. I answered the door, politely answered the police officers questions, she came back into the house, I went upstairs to go to bed. The next morning, December 22nd, I woke up and Bailey left and I didn't know where she went, and she took my daughter, Renley. I quickly found out that they were over at my in laws. I was upset because I had a show at 6 pm and hadn't seen my daughter; I was absolutely fine with not seeing Bailey. So I went to work, played my show and went home to find Bailey present. I was extremely angry and told her not to come out of the room, as I wanted to sit alone with my daughter. My motive for telling her to stay separate is due in part to her erratic behavior the previous night. Per the AFFIDAVIT, Bailey (Wife) claims that I said I would smash her head in. This is a false statement. I said, 'Do NOT come out here, I am going to sit alone with her, DO NOT come out of this bedroom.' Again, I said this because of the incident, which took place the night before. I said NOTHING to the sort of smashing her head in. She did not listen and she came out of the bedroom, I specifically told her not to call the police. I said if she called the police, 'that that would be the end of it, you f&*king*****.' My intentions in saying that were to say I am not going to continue on in this marriage if your going to act like a psycho and call the cops, just like she did the previous night. In no way could those comments be stretched to imply that I was going to kill her or hurt ANYONE. On January the 8th during the Circuit Circuit Court hearing with judge Thompson, I learned that they went on to go upstairs to find my airsoft guns, which existed entirely independent of any events that took place. There was never a shotgun in the house. Per the avadavat, she claims that I had, what appeared to be a shotgun, and that I was loading it. So if she saw me loading it, did she see any ammo? Was there any ammo recovered? The police never found the shotgun that she 'allegedly' claimed that I had. All I remember taking upstairs were extra sheets and toiletries, I have no idea what she could have 'allegedly' thought was a gun. So after the verbal fight between the both of us, I then separated myself from her and went to the upstairs bedroom and went to sleep. I take prescribed Ambien and had alcohol in my system, but I was not overly intoxicated. I received a call from a blocked telephone number and I answered it. I remember being agitated at the call because I didn't feel as though it was a cop. The police initiated contact with me through a blocked number, which set the course for my behavior. It was not a professional nor was it common practice of police being introduced to a situation. The officer could not clearly articulate himself at all and I remember asking him to have his supervisor call me if he was indeed a police officer. I was insulting and I was rude, I regret that. The supervisor did call me and I remember adamantly denying any allegations of assault in any form or fashion. I was again very rude, however, I did feel as though they were harassing me. I had separated myself from the situation and rather than any form of defusing, the police escalated the incident. It wasn't until January 8th, in Circuit Court, that I learned that they tried to call me at least 12 additional times. The subpoenaed officer testified to this on January 8th. He also made several speculations, one of which included him claiming that I could see him through my doorbell security camera, which unfortunately was not set at the time. I never knew the police were outside. They claim to have made several attempts to knock on the door, and I am 110 percent certain they never tried to initiate contact through knocking on my door. My toy poodle would have absolutely lost his******and it would have been impossible for me to sleep through that, under any influence. He WAS however snarling, which he does when someone is lurking. I heard this, and in conjunction with the calls I was irritated and went downstairs to see what was going on. As I went down the stairs, I fell and injured my ankle bad. I was even more agitated at this point and called the police department back to complain. I didn't know whether they were rummaging around or not, but I wanted to know if they were about my property and that the badgering felt like harassment. The officer then told me he was outside, I said, 'ok, well I'm coming out there so you can look at my ankle.' I opened the door and 6-8 police officers had me at gunpoint with NO WEAPONS or threat of physical attack. On January 8th, the officer testified that I walked out with no warning that is completely and utterly false. I learned that the cops were staked out at my residence for what I was told was at least 2 hours. I felt like it was a drama fest and each and every one of them was acting a drama king. None of what took place was necessary. What I mentioned above was important because In Circuit Court, the pivotal point was my acts of being 'belligerent', on the account that the police tried to reason with me for 11 minutes exactly, on two separate calls, and was unable to do so. Even in a medicated state, doesn't it seem reasonable to be slightly irritated at the police badgering the situation. They claimed to have been doing their jobs, but I denied any sort of domestic abuse allegation verbally on the phone. They used my 'belligerence' as a reason of probable cause to convict me. There was no real proof of any wrong doing on my part. I was in an agitated state where I had done the right thing and walked away, it was a petty verbal dispute that turned into me making life-threatening statements to my wife. I never threatened anyone and I never implied there was going to be a shootout. In Circuit Court, she worded the events entirely different, she said I said, 'I am going to kill you.' So, it went from me saying I was going to smash her head in, to I was going to end her, to 'I am going to kill you'. Her statements lack consistency entirely. Now a PO is on me and I can't talk to my wife about VERY important business matters, I couldn't go back to my house to get a thing, and most importantly, I can't see my baby girl of 8 months whatsoever. I filed an appeal on the PO so I could take care of simple matters and see my daughter in ANY capacity at all, and it was denied because I wouldn't call myself an alcoholic to the court. The judge believes our domestic dispute inside the home was fueled by alcohol, it was not. I told him in the first hearing of the PO that I would address the issue professionally and simply take drinking out of the equation. I did entirely, and didn't touch a drink for 45 days. Spending time in AA groups ASSURED me that I was not an alcoholic, but the law is making me say 'I'm an alcoholic'. When I clearly am not. The initial arrest didn't have anything to do with alcohol, but my WOFES ATTORNEY is using this as STRATEGY. I must my daughter! She is growing up month to month without me and it's breaking my heart. For the record, I have never hurt a FLY, my record is clean with the exception of this allegation. I do not resort to violence of any kind. I would NEVER harm a woman under any circumstance whatsoever! I would appreciate the help and pray for the success of this petition!
Feb 20th, 2018
Edward R. from Roanoke, VA writes:
Senate Judiciary Committee (Washington, D.C.) (202) 224-5225 Call them!!! Tell them to restore DUE PROCESS, PRESUMPTION of INNOCENCE, and start PROSECUTING the known proven LIARS, who get caught perjuring themselves. The WAR on men, has got to stop! Senate Judiciary Committee (Washington, D.C.) (202) 224-5225
Feb 15th, 2018
Andrew Y. from Morrow, OH writes:
Most people would never believe this until they had to live it. I knew it happened, still yet... ended up in the same position. As a former police officer and former corrections officer I knew all too well how things can happen. I just didn't realize how ridiculous Ohio is with this. I have lived this hell for the past 8 months. Unlike some others on here, mine just got done and I pray my life returns to normal soon. Here is where the misconceptions come into play- most everyone thinks that the local government has the safety and concern for domestic violence victims at heart, and to an extent they do. But when there is proof that the person accused and/or arrested didn't do it, or no evidence to prove without a reasonable doubt that they did commit the crime... they still won't drop it. Domestic Violence is not as much a crime as it is a money maker for the city/county etc... you were charged in. The city or county is able to show their conviction rate is high, pushing that they have made the community safer. This brings in grants by itself. The biggest benefit for them though, is all of the state and federal grant money that is available for both arrests and then again for prosecutions of domestic violence. Look up your state. See how much grant money and to who they give the grant money, for the arrest and also the prosecution of DV. Then search federal grants to see how much is available. With mine, I faced 2 charges of DV. Between the local police dept, and the county prosecutors office- they stood to lose almost $40,000 -yes, almost $40k!!!! Talk about criminal activity! Now think about why you, I or the next man (or woman) are arrested. It's not about politics, it's not about the crime that much itself. But once 911 has been called, you just invited them in. The cops arrested me after being at my house around 15-20 min. I was the one with marks all over. I had to beg them to take pics of my injuries. I didn't do anything besides participate in arguing...They didn't care. I was outside waiting for them.... calm, cool and collected. But what they saw was a guy wearing a cutoff shirt with big arms and tattoos. Then wrote in the criminal complaint that I was wearing a "wife beater"... cliche right?! That was the deciding factor to me being the latest moneymaker!
Feb 13th, 2018
Daniel A. from Granite Bay, CA writes:
Avoid DV all together! Keep from losing your parental rights! Keep Custody of your beloved children. Protect yourself from the manic, bipolar, schizophrenic ex. Men need to read the book "House of Straw" a book for men on separation and divorce. www.kennedybell.net
Feb 13th, 2018
Kennedy B. from Truckee, CA writes:
excellent article. Time for reform
Feb 13th, 2018
james p. from Waterford, ME writes:
My life destroyed ,homeless, jobless and unemployable for a misdemeanor charge. Unable to see daughter since 12 years and daughter now 26 working as a prostitute and adult dancer. her daughter now effected and living in foster care. This was all due to a lie from the ex-wife's mother. lawyer said take the plea, SO I took the plea and now my life is hopeless. case is 20 years old denied a pardon 2017. check out movie "MEN DON"T TELL" that's close to my story. good luck to those know that your not alone. one year 1/2 prison for a plea deal that I was innocent for. born USA , please wish someone would deport me. I might find peace and happiness. god bless and don't give up!