Stop False Allegations of Domestic Violence
Messages Sent So Far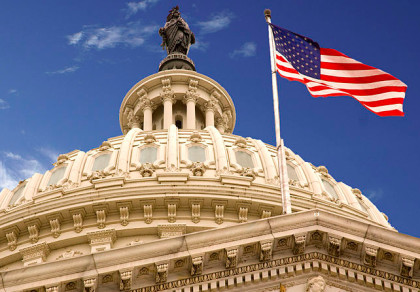 We, the undersigned, are writing in hopes of bringing to your attention a dire misjustice that is occuring in our state as well as many others across the US. Laws inacted to protect the victims of the vile crime of domestic violence are being misused by both citizens as well as law enforcement, and in this process innocent men's lives are being destroyed. In most states, the burden of proof is being thrown out and the simple word of the acuser is being taken without question, many times without the accused even being allowed to speak. True victims of domestic violence, some of whose names you will find below, find this to be deplorable. Not only can a woman falsely accuse a man of domestic violence without fear of consequence, but the accused man has no voice against her. The accuser can be a mentally disturbed individual using such laws to exact her revenge against a man who simply does not want to be in a relationship anymore, and her word is automatically taken, even when no evidence is in place. The man in such cases is automatically arrested, injunctions are automatically set in place, and even if he is able to prove his innocence in court he has lost months of his life due to the fact that she cried wolf. Worse yet are the cases of these innocent men who are poor and have no means to hire private attorneys. Their public defenders assume they are guilty and therefore do only the bare necessities to be their legal voice.We are not in any way asking for a revocation of the laws that protect true victims of domestic violence. Our wish is that these laws be revisited and indications made to to allow for criminal and civil prosecution when someone, whether male or female, has misused these laws in a vindictive and cunning way. We also would ask that law enforcement officers, public attorneys, and judges be forced to recognize the precept that the accused is innocent until proven guilty. Unfortunately, in the cases of domestic violence accusations, the opposite is true. An example of this is that of a 20 year old Florida resident who made the bond that was set for him, only to be picked up the very next day without provocation. The acuser in this case simply told the court she was afraid. He had done nothing in terms of trying to contact her or see her, and was not without several witnesses the few short hours he was free. Something must be done to prevent those who would lie about being a victim of domestic violence from continuing to do so. If it is not, our prisons will be overrun with innocent men and our streets will be controlled by the women who sent them there.
Public Comments
Jan 14th, 2019
Alicia D. from Concord, CA writes:
When the hell is a false allegation restraining order based on perjury statement going to be equal to an actual Act of domestic violence against somebody when the perpetrator masquerades as the victim. Most do it to gain the upper hand in a custody battle or to keep control over the family most people that do this have serious issues and they have mental health issues that need to be checked usually they say that the other person has mental health issues and then make up a bunch of s***. In the stuff my husband made up about me didn't even make sense. Especially when he tells three different stories to three different County entities in the same day he lied so many times it's like I can't even keep track. He deserves to go to prison and be held accountable for his actions. I have been in literally in the deepest darkest hell this year I had nothing I was thrown out of my house removed when I was doing music therapy with my two beautiful autistic children traumatically removed from the house in front of them by the sheriff when I have done nothing.
Jan 9th, 2019
Someone from Keene, NH signed.
Jan 9th, 2019
Someone from Keene, NH writes:
there needs to be strict penalties for false allegations of domestic violence since it has frequently been used as a tool for vindictiveness particularly towards men. also i would like to add that these laws are also a back door gun confiscation scheme. i understand why these laws are in place as no one should have to endure abuse of any kind, but vindictiveness should not be enabled by these laws, as men are targets of these false allegations.
Jan 9th, 2019
Someone from Keene, NH writes:
there needs to be strict penalties for false allegations of domestic violence since it has frequently been used as a tool for vindictiveness particularly towards men. also i would like to add that these laws are also a back door gun confiscation scheme. i understand why these laws are in place as no one should have to endure abuse of any kind, but vindictiveness should not be enabled by these laws, as men are targets of these false allegations.
Jan 9th, 2019
Someone from Keene, NH signed.
Jan 8th, 2019
Someone from Roanoke, VA writes:
Christine Blassey Fraud, Julie Swetnick, and the other liar were never held accountable. They are free to lie and falsely accuse more innocent men... and our government HAS to listen to them, and give them the benefit of the doubt. Meanwhile, millions of females saw what played out on worldwide TV, right in the middle of Congress... and they realize.... they can do it too!! If they can't take out their target, they are free to try again and again, until someone believes them, and they are successful. Thanks Congress, for giving females the benefit of the doubt.... that's ALL they need to completely destroy any innocent man. You threw "innocent, until proven guilty" out the window, and since then, MILLIONS of completely innocent men AND women have had their lives destroyed. There's a REASON why we have due process.... please give it BACK, CONGRESS!!!
Jan 3rd, 2019
Someone from El Cajon, CA writes:
I never cared about this problem until my husbands ex-girl friend from years ago accused him of it. We have proof otherwise for the stories she is making up so it will never escalate beyond our circle, at least we think so.. you think she'd know better. Whatever can be done to eliminate the loop holes, needs to be done. I can't imagine how hard it would be to try and fight it otherwise and I'm sorry for anyone that has to go through it.
Dec 25th, 2018
Edward R. from Roanoke, VA writes:
If a woman says you abused her, you did.. at least, that's how the police and the courts will see it. Yes, it IS that simple. They are LITERALLY taking women at their word, with no evidence whatsoever! To them, the accusation IS the evidence. This has been going on for years, if not decades... and it doesn't appear to be changing anytime soon. It may seem drastic, but any intelligent man wouldn't dare get into a relationship with a woman, unless and until, the LAWS CHANGE!!! I've seen it with my own eyes. I literally watched it happen, and couldn't do anything to stop it. I cannot overstate this.... if a woman says you "abused" her in any way, and she sticks to her story, you WILL be found guilty. End of story. I won't go anywhere near females, now. (too bad, I'm not gay) MGTOW or suicide. I WILL NOT allow false accusers and corrupt courts to dictate my life. Of course, its lonely... but, better than jail or prison.
Dec 24th, 2018
Someone from Acton, MA writes:
Very long story short. I was looking for places to move out of my gf's house the morning it happened 10 months to the day. Brought home pizza for dinner after going to the gym, food shopping and caught a little redsox spring training game. Last text message pizza is done on my way home love yea, her reply was love yea. I get home my suit case is out and I was like what's going on? She says I want you out and I said I knew you would do something like this. She slammed my suit case down opens it up and starts throwing all my stuff on it! I let her do her thing while she is crying, screaming and swearing at me. Once done I pick my stuff up and put it on the bed so I can fold it and take off the hangars so everything would fit. She calling me names, and screaming i'm Still calm just wanting to get out. I saw the ring box and asked for the ring back I gave her, she says f... no it's mine this and that. Still calm I say nice I come home to this and you can keep this nice ring I just have you. She ends up putting it in the box and throwing it on my case. She then walks to the back room screaming she's gonna call her brother and her mother. I had enough walked over to her grabbed her phone. I then yelled for the first time that she can after I leave and to leave me alone and told her I would call the cops! Then walked back to the bed room and tossed the phone on the bed. She ran out the back door after I took the phone. I then called the cops, even answered her phone when her brother called all of it's on the recording. She ran across the street after I told her I would call the cops and called herself saying I was beating her up. Long story short she was never touched. Not a mark on her. I go and great the police they said what's going on I said nothing i'm Trying to leave, they tell me what she said I did and I said nothing happened and shook my head and they arrested me. She has her police report that night and her affidavit the next morning and not one thing matches! Clear lies but here I am still waiting. We worked at the same place I lost my job 80k a year. Have not been able to find employment because of this! I have had my life put on hold for 11 months exactly next month when the final hearing is and I have spend thousands of dollars on a lawyer, lost my job and my security clearance is in the line. I am 40 years old, former marine and because she wanted to do it the system has given her everything and I have not been able to say one word in my defense!!! I really hope the system fixes this issue because it is not fair, people take their own lives over the stress this brings. I can't even join the military right now cause of this. It's my last plan for any type of retitrment if my name is cleared from this. I have 7 years in and can retire in 13 years to have any chance of regaining financial stability again from this awful thing our system allows to happen.
Dec 17th, 2018
Someone from Guilderland, NY writes:
New York State has a grievance committee and a District Attorney committee and still has not pursued the steps to reform it's legal system. New York state senate however openly admits that sculiptory evidence is hidden by DA's to secure prosecution, but creating a committee is not the answer. Damages are created and therefore must be redressed monetarily and with regard to time. Children are involved and ignoring this and many other components of criminal justice and family law reform will and has already corrupted our society from the inside out. The March 2016 reforms in the Dear Colleague Letter DOJ Civil Rights division, 5 pages worth were replaced by POTUS in 2017. This move alone left America speechless. Stop playing possum with America's justice, domestic Tranquility, liberties & freedoms defined in the US Constitution. Family Civil Rights & Alienation Coalition/Equal Parenting National Network
Dec 16th, 2018
Someone from Anaheim, CA writes:
This happened too my first son..lost everything now a felon..no proof...Found s great criminal attorney.. year later all charges dropped clean record a fresh start..Now my youngest son lost his great job. Now s felon hasn't got to see his son that he had since day 1..now violations he has no idea about..but the ex has a cousin a cop..he told my son I get you..now my son has a beautiful kind woman a baby girl coming in March they have spent 10,000. Just in bail alone .now is out on bail and facing 5 years..he has never been in trouble never had a record. A good man a great dad..he was already broken when his son was ripped from his life now 5 years for what...because this ex girlfriend is out for blood and her mom is the same.Liars so dad has her a attorney...they put violations on my son if a motorcycle goes by..and they are getting away with it..now we need money for the retainer fee..My son needs help .He cant go time for loving his son and having a sick spiteful woman who won't stop..So where is the help. Who is going help..I won't let this family do this to my son..Please we need a criminal defense attorney asap..that covers Los Angeles county..I'm on all these sites signing petitions but nothing is happening no money then your screwed..Its wrong ,my grandson lives with them none of us have seen him for over a year..My son lived for this little boy now they want to put his father away..thus is insane..Where is the help Where...I'm losing my mind ..my son is beyond scared his life ...wtf why is this being allowed ..it happened to my first son 2015..nothing has changed and this evil ***** was friend with my first sons evil *****..same mentality..HELP ME Please..I cant lose my son to this madness..he hasn't done anything but love his son ..please help me help my son..Please
Dec 16th, 2018
Trevor R. from Broadalbin, NY writes:
This is the biggest lie that puts good men in a position he shouldn't be
Dec 16th, 2018
Nicholas W. from Bethlehem, PA writes:
It's humiliating to have to defend yourself from allegations that are false
Dec 15th, 2018
D M. from Clearwater, FL writes:
She did it 5 times never once being granted to gain custody. No accountability for perjury
Dec 15th, 2018
D M. from Clearwater, FL writes:
She did it 5 times never once being granted to gain custody. No accountability for perjury
Dec 11th, 2018
Someone from Auburn, WA writes:
Happened to me. Just finishing two years of probation after doing jail time and losing everything. The accuser actually had closed fisted me in the head on five occasions, stole from me and cheated before I finally asked her to get her things and leave my home as I was letting her stay after her apartment was taken to be sold as condominiums. Telling her it was over sent her into a rage where she threw my laptop at me and it shattered on the floor. Once she was outside my home I saw her on the phone. I assumed she was calling someone to pick her up. She wasn't. She had called the police. Gave them an amazingly detailed and well crafted report riddled with lies about me assaulting her. Later I learned she had done this before. She knew how easy it was and how it was the perfect way to show me who has the power and who doesn't. Ruined my life. Could not afford an attorney and public defense was utterly useless. Nothing I could do. Wiser now. It's a shame because this is going to lead to a lot of good men staying away from relationships. In the end, everyone loses out. MGTOW for life.
Dec 8th, 2018
Someone from Longboat Key, FL writes:
My rapist put a false Injunction against me to keep me quiet about my Rape. The injunction Specifically stated Refrain Defendant from POSTING ANYYYYY photos or negative commits about my Rapist Dr. David B. Moats. Even after showing her evidence of his false allegations. One piece of evidence is him smiling while hold a letter that he wrote (the letter stated specifically that the made up the story because he was mad about my allegations.))) Can someone Please Help Me. He is Still Threatening with lawsuits and everything else if I don't once again shut up. He specifically said "Who do you think the cops will believe a Well Known Doctor, or you, a woman that had a kid at seventeen.
Dec 7th, 2018
Howard C. from Ashland, MS writes:
Well i have been advised of domestic battery and was put in jail for something i didn't do!! When i went to court the first time, the judge had said and entered into record that this was a total waste of the courts time, and the charge that she used to keep our daughter away from me was lifter!! But then afterwards, she ran with our daughter for a yes before we could get into court... Well i hoped a lawyer for three domestic situation and also hired him for preparing the divorce!! Well needless to say my lawyer sided and have into her demands without talking with me first, so i fired him in the court room and hired another lawyer!! Well the second lawyer went to the court everything was entered into record and of all things my lawyer went and seen another one of his clients in jail, where of all things my lawyer had Contraband on him!!! Wow!!! Well he didn't finish the papers, and now once again she has ran with our daughter for a year!! i haven't seen or been able to talk to our daughter in a very long time!!! But i can't understand why the judge won't do anything about this???? She falsely accused me of a serious crime, ran with our daughter twice now for a year at a time, and she has nothing done to her!!! i go to jail, don't know where my daughter is, or even if she is safe, lose my house my job, retirement from hiring lawyers who won't fight for me, and now don't have money for a lawyer, can't get legal aid bc my ex wife has a legal aid lawyer!!!! What CAN i do about it??? I've done everything i know to do to be in our daughters life and she has ran with her and kept our daughter from seeing and speaking with me!!I mean that's parental alienating! That's against the law! And why is it i can't get anything done about it?? This has been going on for almost 3 yrs now.... This has got to stop!!!!!!!
Nov 24th, 2018
Aly M. from Henrico, VA writes:
It's not just against men. I have been forced to take an anger management/domestic violence course even though there is no evidence of violence or anger from me. It's because the court makes money off of these false charges and meanwhile my reputation is affected simply because the opposing counsel wants to create an illusion that I'm an unfit mother only so she seek assurance that her client will be awarded attorney fees. It's all about the money and I have yet to be proved wrong.
Nov 19th, 2018
Brent O. from Santa Clara, CA writes:
I would like to start a campaign called 'Not One Dime!'. Most false domestic violence allegations are financially motivated, and the attorneys expect to be able to 'negotiate' them away in settlement return for money and property. The unjustly accused should stop this practice by not giving in to blackmail, and should give 'Not One Dime' towards bargaining away false allegations. If someone has valid DV allegations, let them take their allegations through due process, and keep their orders if they actually earn them and require them, but let's remove the financial incentive for falsifying DV allegations.
Nov 12th, 2018
Nancy T. from Plainville, IL writes:
Obtained protection order to steal everything including my deceased brothers property! He knew relationship was nearing the end and got o.p. to keep me off property where all my wordly posessions including my brothers who had just past. He was selling property and giving property away on facebook. Police said it was civil. Jointly owned car gave to his exwife. Police said its civil! Burnt my stuff and mail and is still getting away with this crap a year later. Even had tracker put on my phone! Lost everything and cant afford attorney!
Nov 7th, 2018
Someone from Arlington, TN writes:
It happens to women as well! His new way of getting me not to leave him is Trumping up a charge, waiting a month or so, bonding me out after having filed for divorce and make it impossible for me to go on with a normal life. Have a job, have friends ect., iou get it. It's been going on for three years and now I'm fighting a felony for the time frame in which his episodes of fear occur! Will it ever end!?
Nov 3rd, 2018
Someone from Whittier, CA writes:
I am a victim going threw this right now. My wife is using this as atoll in are divorce. I missed my hearing by 10 min do to the local sheriff pulling me over before court witch resulted in me showing up late and the judge issuing a 3 year Dvro. Witch I violated for driving by my house where my wife has not lived since a month before she got the dvro. But was outside with cops cause a neighbor called and said there was noise coming from my property. She spotted me they pulled me over and arrested me for coming whithin a hundred yards. Now I'm facing criminal charges. All cause she wanted me in jail so I could default on the divorce so she can walk away with all the proceeds. And just like the story mentioned about the kid from Florida she called the police and family members the day I bailed out and falsely accusaed me of being at our house the night I bailed out in attempts to get me arrested again. She has taken everything and now wants my freedom and my life.
Oct 31st, 2018
Someone from Post Falls, ID writes:
My son is going through same thing .this has to stop.
Oct 29th, 2018
Someone from Wadsworth, IL writes:
My family is dealing with this very issue. So sad that someone has no remorse for the lies to ruin ones life and keep him away from his daughter!
Oct 29th, 2018
Someone from Wadsworth, IL writes:
My family is dealing with this very issue. So sad that someone has no remorse for the lies to ruin ones life and keep him away from his daughter!
Oct 29th, 2018
Paul W. from Attica, NY writes:
I am a victim of False allegations of Abuse via an Illegal Alien named Jennie Basal "Waldmiller" who used a Immigration Marriage Scam to unlawfully gain her U.S Citizenship. I am one of over 1Million U.S men and women who are vistims of Immigration Marriage Fraud. My website is Corruptgenesee.com and the National Website for victoms is Voif.org
Oct 29th, 2018
Tyesha O. from Fayetteville, NC writes:
I have been falsely accused of domestic violence all because my husband wanted to remain in the US and not be deported but at this time it is now catching up to me because it is hurting my record badly with the lies I would love to know how do I get this removed
Oct 27th, 2018
Stephen G. from Huntington park, CA signed.
Oct 27th, 2018
Stephen G. from Huntington park, CA signed.
Oct 20th, 2018
Someone from Williamston, NC writes:
I am a victim of this very thing. The evidence I have is overwhelming, yet because she is a woman an accusation false or not I am automatically treated as guilty. The fallout is damaging in so many areas of my life there are not words. How one person can do this to another is beyond my understanding. This is not just unconstitutional, wrong, and unjust. It is just plain wrong cruel and unusual. False allegations are real and they ruin the lives of good men!
Oct 19th, 2018
Someone from Tallahassee, FL writes:
Forget about it. Play the hand you were dealt. fight back to the top like a King.
Oct 7th, 2018
Joye B. from Gordon, GA writes:
This happens in same sex couples also, there are women and men who need protection but there are entirely to many people sitting behind bars being kept from their children because of false unfounded aligations. Laws were changed because of fear from truly abused individuals being so afraid of comforting their abusers in most states the accused is deemed guilty from the start and their side of the story is totally ignored. Guilty no matter what evidence you have showing your accusers past history of prior false reports. It's easy for them to have restraining orders... Because your rights are gone based on their word only.
Oct 3rd, 2018
Someone from Caldwell, ID writes:
I discovered my wife whom I had been married to and tried very hard to take care of was cheating on me, after which I gently touched her face to wake her up, and tapped her knee cap to get her attention, the rest was talk of how could she do this to me, as well as some harsh names I called her, but I never threatened her, she turned the story into I was out of control, and squeezed her face until her cheeks bled, then I slapped her leg. A sympathetic officer interviewed her and she added that I had destroyed property and had become increasingly violent. Which everyone I know and meet will tell you they can't see me doing that, and that's not like me at all, i'm the easiest, mellowest guy you'll ever meet. She then talked about how afraid she was of me ( Two weeks after the incident she yelled at me in our car when I was picking her up for an appointment she asked me to take her to, I did not retaliate in any way I HAVE EVIDENCE) in custody hearing she tried to use it against me, it was denied. Then 6 months went by then a warrant was issued for my arrest before Christmas, She had custody of my son, and at this point it was clear what she wanted, I went to the police to have them do a welfare check on my son whom I hadn't seen for 4 months because she was ignoring my texts and giving me excuses of why I couldn't have him. I went to jail peacefully. Thankfully I had family who bailed me out, but I was told there was a no contact order (which later on about a month or two I discovered there hadn't been one) at this point I was engaged to my current wife. When I was arrested the court day was set, and thus changed my life. I had NEVER BEEN PROSECUTED, NEVER ACCUSED, NEVER DONE ANYTHING WRONG IN MY ENTIRE LIFE BECAUSE I AM A GOOD PERSON. But now because a cop called and accused me of punching her, which I denied, he said it was fishy that I didn't say I touched her at first, because the first thing he said was I punched her LIE #1, then he proceeded to ask me you slapped her and made her face bleed from grabbing her so hard, would you be surprised if she had injuries? LIE #2 he wrote on his report there were no obvious injuries or marks. I said yeah, because I didn't hurt her. Then he asked me what about threatening to punch her, she said you said if you weren't laying down then i'd punch you. I said NO, what I said was you're lucky I don't because i'm not that kind of a guy. WHICH HE ASKED ME TO REPEAT, IT'S ON RECORDING WHICH PLAYED IN COURT. His report stated that I said that I would punch her if she wasn't laying down. LIE #3 FOLKS FROM AN OFFICER WHO LIED IN COURT AND HIS REPORT! Among saying many other bad things about me AND ADMITTING PROPER PROCEDURES WEREN'T TAKEN, I was still convicted of Domestic Battery In the Presence of a child. (BECAUSE MY CHILD WAS IN THE SAME HOUSE). All advancements my public defender took were shut down to prove motive, to explain my innocence and prove her lies, because ladies and gentleman, she couldn't remember 90% of what my public defender asked her, A REAL VICTIM WOULD NEVER FORGET! The court would not allow any extra evidence I had like 2 occasions after the alleged event that she was the one who was showing signs of abuse and control. For example! A: Accusing me of sexually molesting my son!? That's sick, that was thrown out the window a week after I finally got court custody. B: Adding to the story, now I was also making her have sexual relations with me on top of all the other things. C: She went for a no contact order- which was denied, because there was no evidence to support I needed one. Lady's and Gentleman I share my story because I want Men to stand up, and Women to support us who have fallen because of the ABUSE that some women have decided to manipulate the system to their favor. I had a clean record, and never did anything unlawful because I wanted to make myself a great person, but now, it's hard to find work, I may not be able to witness the birth of my daughter from my new wife who is now living in another state because we wanted to move there together, but I can't, they denied me because of these charges, also, my current 3 year old son, may not be able to be with me at all because of these charges, I may be the one in jail for 1 year because of her lies and deceit. I am the one living in fear of my ex-wife, but she knows how to play the game, so does her mother who might I add, has had many charges, and crimes, and her children have many crimes and juvenile problems.
Oct 3rd, 2018
Cheryl B. from Layton, UT writes:
My son is currently going through this situation in Fairbanks, Alaska. It is destroying his life. He has not seen his 3 and 4 year old children since May, 2018. ALL because of lies, she is the abuser!
Oct 1st, 2018
Someone from Hampstead, NC writes:
My spouse of nine years recently committed perjury by falsifying domestic violence while stationed in Japan and received a DVPO and ex-parte to return to NC. I went back to NC to fight these erroneous allegations and provided a police report, from an incident that had occurred, that my wife was the perpetrator. The NC judge still granted my wife temporary primary custody. I now live in Japan alone without my children. Where is the justice?
Oct 1st, 2018
Justin M. from Hampstead, NC writes:
My spouse of nine years recently committed perjury by falsifying domestic violence while stationed in Japan and received a DVPO and ex-parte to return to NC. I went back to NC to fight these erroneous allegations and provided a police report, from an incident that had occurred, that my wife was the perpetrator. The NC judge still granted my wife temporary primary custody. I now live in Japan alone without my children. Where is the justice?
Sep 29th, 2018
Someone from Las Vegas, NV writes:
I am accused of domestic violence, she perjured herself all over the place and still I haven't seen my children in almost 3 weeks to date. She and her sister called the police, the police came and said this is not abuse it is a family law case. She turned around and filed a protective order saying I pulled her hair and was punching her, that I previously pulled a gun on her. The police don't investigate or prosecute people for lies, they call it perjury but it means do what you want and nobody will do anything to you for lying. Our justice system is a joke. The self help centers are biased and the woman organizations tell them what to put to lie. The DOJ and FBI need to prosecute the district attorneys and judges that don't do anything about all the lies.
Sep 28th, 2018
Someone from Altamonte Springs, FL writes:
I can definately relate to this and was suprised yesterday as I watched the hearing with Brett Kavanaugh and him being accused jsut because someone said so without any corroborating evidence I never would have thought this would happen to someone with a high stature such as Brett Kavanaugh, I have had accusations made against me some 38 or 39 timesfrom someone who learned how to use the legal system to bully me I once was accused of violating and injuction that never excisted and sat in jail for 40 days before my attorney presented this information at my court hearing in which all the charges were dropped and the case dismissed, I was also arrested 3 or 4 times for missing court dates I knew nothing about in which in all the cases they were all dismissed with exception of the last one in 2016 which the Judge granted a 7 year injuction in which in my personal opinion this Judge has no common sense or integrity to even see that these same accusations had been made over 35 times and had been dismissed over 35 times, I wanted to sue the courts and all the agencies involved but found out in the state of Florida the Legislature passed a statues that the courts have a right to violate your rights and there is nothing you can do about it what a screwed up legal system we have that you can be accused of something without any evidence other than hear say, the courts did discover the accuser was bi-polar after a court ordered mental investigation of my accuser which was ordered to get on medication for being bi-polar
Sep 3rd, 2018
Stephen G. from Huntington park, CA writes:
We should all be treated and valued equal . Thats the true nature of business our America stands for .