Stop False Allegations of Domestic Violence
Messages Sent So Far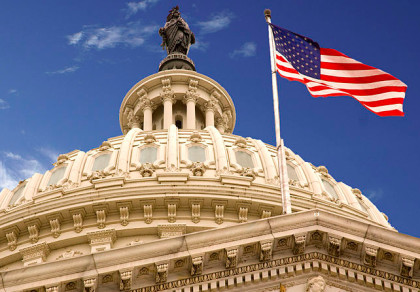 We, the undersigned, are writing in hopes of bringing to your attention a dire misjustice that is occuring in our state as well as many others across the US. Laws inacted to protect the victims of the vile crime of domestic violence are being misused by both citizens as well as law enforcement, and in this process innocent men's lives are being destroyed. In most states, the burden of proof is being thrown out and the simple word of the acuser is being taken without question, many times without the accused even being allowed to speak. True victims of domestic violence, some of whose names you will find below, find this to be deplorable. Not only can a woman falsely accuse a man of domestic violence without fear of consequence, but the accused man has no voice against her. The accuser can be a mentally disturbed individual using such laws to exact her revenge against a man who simply does not want to be in a relationship anymore, and her word is automatically taken, even when no evidence is in place. The man in such cases is automatically arrested, injunctions are automatically set in place, and even if he is able to prove his innocence in court he has lost months of his life due to the fact that she cried wolf. Worse yet are the cases of these innocent men who are poor and have no means to hire private attorneys. Their public defenders assume they are guilty and therefore do only the bare necessities to be their legal voice.We are not in any way asking for a revocation of the laws that protect true victims of domestic violence. Our wish is that these laws be revisited and indications made to to allow for criminal and civil prosecution when someone, whether male or female, has misused these laws in a vindictive and cunning way. We also would ask that law enforcement officers, public attorneys, and judges be forced to recognize the precept that the accused is innocent until proven guilty. Unfortunately, in the cases of domestic violence accusations, the opposite is true. An example of this is that of a 20 year old Florida resident who made the bond that was set for him, only to be picked up the very next day without provocation. The acuser in this case simply told the court she was afraid. He had done nothing in terms of trying to contact her or see her, and was not without several witnesses the few short hours he was free. Something must be done to prevent those who would lie about being a victim of domestic violence from continuing to do so. If it is not, our prisons will be overrun with innocent men and our streets will be controlled by the women who sent them there.
Public Comments
Apr 22nd, 2017
Ms. V F. from Yakima, WA writes:
My son is going through this right now, and it is very terrible. He has no criminal record has never touch the mother of his children, put she just filed for domestic violence protection. This is terrible. It is not right. It is injustice.
Apr 22nd, 2017
Joshua H. from Valrico, FL signed.
Apr 21st, 2017
Vincent M. from Brooklyn, NY signed.
Apr 20th, 2017
Dale G. from Fargo, ND writes:
REVOLUTION IS THE FINAL SOLUTION North Dakota Wrongfully Convicted https://sites.google.com/site/nodakwc https://sites.google.com/site/nodakwc/domestic-violence-scam https://sites.google.com/site/nodakwc/domestic-violence-scam/the-numb-ers
Apr 18th, 2017
Someone from Evergreen, CO writes:
I was arrested for alleged domestic violence assault, a misdemeanor which basically carries the weight of a felony. I live in Colorado. My constitutional rights have been stripped of me, I am basically guilty until proven innocent. My accuser repeatedly attack me emotionally and physically in the past. She has admitted to assaulting me on more than one previous occasion and also on the night she attacked me and called the police after she attacked me. I was forced to defend myself as when she initiated the attack her dog also joined in severely biting my leg. I had 2 gashes from the dog which I had to forcibly remove from my leg. After I got the dog to stop attacking me, she came charging at me again, I was worried I would sustain further bodily injury from her and/or the dog returning for round 2. I pushed her a little harder to separate ourselves. She started screaming a lie that I was "punching her" and finally backed off. I went to tend to my injuries, she called 911 crying and screaming that I was punching her. A complete fabrication of the events. The cops documented no injuries to the claimed punching area but documented multiple dog bites to myself. I was bleeding and in shock and yet I was handcuffed and taken to jail. I cannot believe the amount of bias from the responding officers, the court system, the judge, and the DA. I have hired a lawyer with an estimate this will cost me at least $10,000 to go through a trial. If convicted I will carry the weight of a DV on my record for life and be barred from owning a gun! How is this an appropriate response?! The female aggressor should be hauled off to jail and stripped of her rights and prosecuted! This has ruined my life, caused untold emotional and psychological damage. I am lucky my employer has known me for a long time and has actually met my partner and agrees she is the crazy one. I am lucky to keep my job. The federal government needs to step in and put these states back in their place! The DA who is prosecuting this case should be on trial in federal court. Yet, I am the one dealing with the day to day fallout.
Apr 18th, 2017
james m. from Wenonah, NJ writes:
every 33 seconds a man falls victim to dv over 863,000 a year and thats just what is reported they need start doing more against ppl crying wolf and false allegations being made
Apr 17th, 2017
Someone from Yreka, CA writes:
I am currently going through something like this. For over a year, my wife began accusing of "spraying stuff on her, putting stuff on her face and messing with her computer", which I have no clue what she is talking about, as do not spray anything the house or put anything on her face and the computer issues are usually because of weak signal. She would wake me out of sleep and accuse me as I just did it. One time I was taking a shower and accuse of "spraying something in the house". One time I just came home from work and accuse me "spraying something in the house" and she was very hysterical and was going walk of the house at 11:00 at night. I call 911 medical and reported this event. Police came and she refused medical attention and they took her to a Domestic Crisis center. Currently she tells everyone that I abuse her. I am not ready to bring her back into house until she get some help her lying.
Apr 14th, 2017
Someone from Oceanside, CA writes:
It should not be so easy for a person to destroy another's life and future with almost no burden of proof. Statutory minimums put all the power in the hands of prosecutors and arresting officers. Judges are unable to perform the job they were elected to in these cases and determine circumstances. All of these laws are well meaning but the current system makes any domestic violence case, essentially, over before it even begins.
Apr 11th, 2017
Katherine Z. from Oakland, MI writes:
Words cannot express how strongly I feel about this!
Apr 11th, 2017
Izabelle E. from Seattle, WA writes:
My husband has two beautiful children who are being kept from him. Due to false domestic violence allegations he is unable to visit either child. Sadly in this case both his exes are friends and are using each other as witnesses in each other's cases. As a true domestic violence victim (previous marriage) I am sicken that grown women would even think of creating false allegations. Anyone who would do such a thing is disgusting. And I asure you, real DV victims look down on them as well. Not to mention the pain they are inflicting on their own children. Every child deserves to have a father in their lives. And women like that make it so their own children are without that special father-child bond. It is a long and difficult road ahead, but we will bring them home. "Love your child more than you hate your ex." For Luthian and Rissana.
Apr 11th, 2017
Richard B. from Greeneville, TN writes:
another issue needs to be addressed is Parental Alienation which is highly abusive to children
Apr 7th, 2017
Mark H. from Porterville, CA writes:
YAAAAA!!!! SOMEONE BESIDES ME GETS IT!!!!!! https://www.gofundme.com/injustice-in-american-law
Apr 4th, 2017
Someone from Palmer, AK writes:
My wife and I have a crazy neighbor so much so we took out a protective stalking order against her. She immediately filed a "domestic violence order" I have never had any relationship nor family involvement. She lied to the clerk of the court and when I asked the clerk she told me "many lie and do this " we are not lawyers and advised me to go get legal advice. It is absolutely crazy that people can easily do this yet it means the wrongful order is posted in the state court record view which they will not remove. Something has to be done about this type of action being taken by individuals using a twisted legal system
Apr 3rd, 2017
Angela H. from Brandon, MS writes:
To many women use this as a weapon to win cases in court, win custody of the child/Ren and gain more money for spouse or child support. Domestic Violence is a serious issue in our country and around the world, it should never be used as a game, and someone filing false reports should be charged with a felony.
Apr 2nd, 2017
Larry B. from Hemet, CA writes:
No man should hit a woman at all. However, many has failed to control one self because of LOVE & EMOTIONAL issues.... We can't have individuals getting mad at someone then lying just to put someone in jail....
Apr 2nd, 2017
Someone from Wheat Ridge, CO writes:
i am a victim of DV AND I AM A WOMEN! why is it that my husband at the time [divorced now] beat me down like a dog and an ambulance took me away, but yet no charges were brought on him. the law let him get away with it, due to the fact that he had cryed wolf on me b 4 and i was charged with DV on probation 4 a crime i didnt do. but there was hard evidence of what he did to me and nothing to this day has happened to him. i was in a wheelchair due to him for 4months. help me.
Mar 30th, 2017
Someone from Clarkston, WA writes:
The original incident documented making fault reports to officer and false allegations of child abuse in Colfax WA. After my ex-wife claims I used my son to assault her. The officer documents the incident no abuse to my son or my ex-wife and sent to the procuters office for charges. After reconfirmed emails from the police captain the records were forward in the matter. The captain of the police department makes declared statements under penalty of perjury of law to changing the report making accusations of the report to domestic violence involvement with complete disregards of provided law he took a oath to uphold. This is not what we expect from the police that are protecting the common good of the public in doing the job they accepted in taking the oath to protect and service the public with following the law's we are all have to follow
Mar 28th, 2017
Someone from Dudley, MA writes:
I worked my entire life, Had a family and a decent home, and I lost every bit of it for a lie. I will never stop fighting till this broken system is fixed! I have two daughters, and I support any and all rights to protect them, but a woman should not be able to take any child away from their father and have the children involved with her boyfriend from the start of an affair, then lie about the father being a threat to take everything he owns and his right as a father. Above everything, morality would be the very least reason, but lying under oath seems to be normal and Lawyers defend the system to make their money off many hard working good fathers.
Mar 28th, 2017
Deborah K. from Kingsville, TX writes:
Mar 27th, 2017
Eric B. from Duryea, PA signed.
Mar 27th, 2017
Someone from New City, NY writes:
, June is False Allegations Month. Write and blog!
Mar 27th, 2017
Garret L. from new port richey, FL writes:
D.O.R. violate so many things it is against are constitutional rights . For the D.O.R. to tack away your driver's license violates your life liberties and the pursuit of happiness and the protection of the law. and you can't be incarcerated for a DEBT but D.O.R. is getting away with this why and how . also a violation taken money from your paycheck with no contract or authorization a n personal property also a violation but yet this corrupt system keep's getting away with this . IS our lawmakers getting a kick back that's why this is still operating how can this by good for our children and families. state of Massachusetts governor should be FIRED.
Mar 24th, 2017
Someone from Roanoke, VA writes:
Here is another (recent) false accusation, that almost put an innocent person (3 of them, actually), in prison: http://www.msn.com/en-us/news/msn/teen-says-her-story-of-gang-rape-by-black-men-was-a-hoax/ar-BByEt5H This woman told police that she was gang-raped by 3 "black males". She staged a fake "scene", and inflicted wounds on herself! She was found covered in blood, with her clothes ripped, and obvious injuries.... and she faked ALL of this! Three "black males" could have easily been sent to prison for the rest of their lives (there are plenty of them there right now, because of things like this)... ALL because of a selfish, dramatic LIAR! She's a criminal, and should be in jail, maybe prison. This is not a "hoax", this is a very serious CRIME! She should get EXACTLY what her "attackers" would have gotten, had the story been true. Since these lying females keep getting a slap on the wrist for extremely serious accusations, they will CONTINUE to do it! Why?... because it usually WORKS, that's why. If they get caught , they get a slap on the wrist (if that), then they are free to do it again, whenever need be. When the police found out that she was lying..... what was her punishment? A misdemeanor!!! False reporting!! THIS is why stuff like this happens. How many more men are locked in jail or prison right now, who are completely innocent. You think incidents like these are rare? Well, here's another one for you, Mr. or Mrs. Lawmaker: http://kfor.com/2016/12/05/woman-sentenced-to-1-year-in-jail-for-impersonating-ex-boyfriend-on-facebook-sending-herself-threats/ As you will notice, these stories are all from local news networks.... main stream media will NOT do stories on these incidents, because it goes against their "women are victims, men are criminals" narrative. Innocent men's lives are being absolutely destroyed, with the help of our government and law enforcement. Men are being used for banks and ATM's. I'm a male, and I was falsely accused of "domestic abuse". It almost ended my life... but, if i die, I can't fight back against this shit. This has become my life's purpose. I will fight this injustice (legally), until it stops, or until I'm dead.
Mar 24th, 2017
james e. from Lebanon, PA signed.
Mar 23rd, 2017
Torrie K. from Sarasota, FL writes:
Many lives are being destroyed from false allegations of domestic violence. There needs to be a change so families are not ripped apart from lies.
Mar 22nd, 2017
Someone from Westlake, OH writes:
I'm a physician who called the cops to stop domestic violence by my wife. When the cops came, they believed her story. The insanity in all of this- is that I have video evidence of her aggressiveness that night pouring water, as well as when she broke the basement door where I've been hiding to get away from her. Here I am going to trial?? The prosecutors as well has the judicial system is rigged against men, even when you have evidence. I am can't wait for the trial, when the prosecutors and the cops have to answer for the video evidence, and try to spin it.
Mar 22nd, 2017
Someone from Monterey Park, CA writes:
My ex wife falsely accused me of domestic violence and alcohol abuse in order to get more custody and child support money. I have spent the children's college fund on attorney's fees to regain custody, and it has been almost a year and a half. In 3 months I will have 11 overnights per month. Hopefully by the end of the year I will 50% or more custody. It has been a nightmare. The court never required her to provide any evidence, only allegations.
Mar 20th, 2017
Vernon D. from Louisville, KY writes:
Omg, add my name to the list of victims. So glad I found this sight. The courts are definitely one sided on this. They did not let me present any evidence in court. Took her at her lying word about everything. Come to find out she has done this before, But the courts/judges don't care because they have to protect their political careers/jobs. If for some reason they did let one of these guys go and he killed or hurt someone after, who is to blame? They can't take the risk.
Mar 20th, 2017
Edward R. from Roanoke, VA writes:
2-3 million Protective Orders / Restraining Orders / Domestic Violence Injunctions, PFA's, etc. are issued EVERY year in America. Most of the time, someone is evicted from their own home, usually a male. 0 Prosecutions for LYING to get one of these orders. NONE! EVER! ZERO! Try to prove me wrong. Its Felony perjury, and these people are caught lying and / or admit to lying to Judges / Magistrates quite often- under oath, but they (ALL Prosecutors in America), REFUSE to prosecute them... so they are free to lie again and again, until someone believes them, and they get what they want. In fact, the Judges and Magistrates will say they have "battered women syndrome", and that's why they lied. This is ABSOLUTELY government sponsored theft and extortion! Start prosecuting these people, who are caught lying under oath, and falsely accusing. STOP kicking people out of their own homes, and locking them in jail, over NOTHING but an accusation.
Mar 20th, 2017
THOMAS M. from Thousand Oaks, CA writes:
I CAN PERSONALLY ATTEST TO BEING VICTIMIZED BY THIS INJUSTICE OF THE SYSTEM. A SYSTEM WHICH IN AND OF ITSELF IS NOTHING MORE, IN MY CASE, AS A WAY TO LEGALLY ROB, DEMEAN, INCARCERATE, FALSELY ACCUSE, FALSELY TESTIFY AND FINALLY TAKE ALL THAT YOU HAVE WORKED HARD FOR. I TOOK A PLEA BARGAIN AFTER 6 CRIMANAL HEARINGS. EACH ADDING MORE FALSE ACCUSTIONS AND MORE FALSE CHARGES. MORONS RUN THIS SYSTEM. I'M GLAD MY PAIN WAS USED TO FIND OUT ( IN THE FATHERS RIGHTS GROUPS) THAT I WAS NOT ALONE.
Mar 20th, 2017
Falsely A. from Roanoke, VA writes:
When ANYONE (including your own wife / girlfriend, husband / boyfriend, mother / father, sister / brother, son or daughter, etc), can simply LIE to a Judge or Magistrate (with NO EVIDENCE whatsoever, and NO RISK for LYING under oath), and have you thrown out of your OWN house, or even in jail or prison...... the ONLY answer is to LIVE ALONE and NEVER communicate with anyone! Yes, I mean, complete isolation. Self imposed, solitary confinement. DO NOT communicate with anyone, especially females! Sound extreme? Its better than solitary confinement in a jail or prison. What are the chances of being falsely accused? That's hard to say (although, its extremely HIGH), but I've already been falsely accused once.... I barely lived through it (suicide). An absolute nightmare. I watched how EASY it was, for her to put me in jail with a complete lie. I have NEVER been abusive toward a female, ever in my life... NEVER. I will NEVER take that chance again! False accusations happen so much, that the extreme measures are definitely warranted. I will continue my self imposed COMPLETE WITHDRAWAL and ISOLATION from the world. It is the ONLY answer!.... until our government STOPS taking action against people with NOTHING but an ACCUSATION, and STARTS PROSECUTING the KNOWN liars!!! They ADMIT to lying a LOT, but they are NEVER prosecuted (this is the prosecutors' own decision(s))... EVER. Its FELONY PERJURY to lie under oath to ANY Judge or Magistrate, but they NEVER prosecute it, EVER.... START PROSECUTING THEM!!!! ITS FELONY PERJURY!!.... and its destroying our society, one family at a time. Until then, I suggest staying AWAY from females COMPLETELY! You might think that is EXTREME.... until you find yourself sitting in a jail or prison cell! You will never believe its that EASY, until it HAPPENS to you! The innocent people who have BEEN there, know EXACTLY what I mean. **** YOU, Congress!!! YOU are causing this!
Mar 20th, 2017
Someone from Forestdale, MA writes:
reading some of these horrifying cases my conclusion is if in a relationship that's souring , put 50 or hundreds of miles away from your ex move to another state, it just gets worse, the courts are designed to punish the defendant falsely, by bogus charges, by the plaintiff see Lefebvre v Lefebvre case , the exparte order is used as a legal weapon , I'm still fighting my ex 24 years , later, shes married 2 more kids and is a loser, stays at home all day a hypochondriac, she loves to fight in the courts she makes false affidavits of indegency, if you look up liar in dictionary her names their, oh shes gets free or reduced attorney help from the man hating lesbians, legal aid dept, I have been going to court with this woman for a long time I'm going to make a carreer, out of this till I'm 80 yearsold , 2 of the family court judges have retired already , in our case span , I'm ready for 2 more, bring it on psycho woman ,
Mar 20th, 2017
Someone from Sterling Heights, MI writes:
I am going through a divorce, now at the tail end of it. My crazy ex-wife has told me numerous times that I am going to pay for what I did. I will get you out of the house, you can pay the bills and I will move someone in to live with me. I have this on video recordings, audio recording and through her text messages. The police told me to video record her as did my divorce attorney. In December 2014, she told 911 that she calls to threaten and manipulate me to doing what she wants. We have an agreement in place as of January 31, 2017 for the divorce and it was put on record. Shortly afterwards, I found out things that she never disclosed. My attorney tried to work it out with her attorney, but she would not comprise. My attorney was forced to file a motion. When she found out about the motion, she flipped out. She sent me text message after text message going off on me. Which I still have. The motion was to reduce her settlement amount. Then, she never moved her cell phone lines off of my plan. She knows given the agreement that she cannot allow that bill to get behind, which she has allowed to happen all the time. My attorney instructed me to cut off her phone lines if that happened. I did set up billing responsibility for her and she never accepted it. For 3 weeks I told her to pay her bill and transfer the lines over. When she was not making payment, I finally started suspending a couple of her phone lines. One was her mother's line, which she added to my plan without authorization. The other was for an ipad. She still had her main personal line on at all times. She threatened me all day. If I did not turn back on those lines, she was going to call the police. When she got home and I was watching sports, she came through the door. Walked past me, went into the bedroom, came back out to put a coffee cup on the kitchen counter, then walked past me again. She said, "I am taking a shower, you better not video record me". I told her I wouldn't. She goes back into the bedroom, grabs some clothes, then I hear her go into the bathroom, shut the door and the water turns on. At this point I video recording. She comes out, goes back into the bedroom and does not come out. A minute later she starts yelling at me about turning on those phones. I get up while I am still video recording and go walk down the hallway to talk to her. I stay in the hallway and I do not go into the bedroom. She is threatening me to call the police if I do not turn on those phones. She then proceeds to the call the phone company and as the voice automated system is prompted and I am telling her she allowed the bill to get behind, she never accepted billing responsibility and she is yelling at me...she abruptly hangs up and says, that's it....you are gone, you're smoke and she waves bye with her hand, then makes a fist, blows into and opens her hand like she is releasing smoke. All this time she is yelling. Then she calls 911. She puts her hand on her head and talks in this soft, weak voice to the 911 operator. She stated that I pushed her down and it took her 10 minutes to get up and I am threatening her. It is all on video. The police come and I tried showing the tape to the officer, but he would not watch it. He took me into custody. Now I am fighting a DV charge for something that I did not do. I spend almost 24 hours in a holding cell with no food and they never gave me a medication that I take twice a day. I was forced to hire another attorney to defend against this. I showed him the video, plus video of the night before where she was abusing me. I also gave him additional recordings where she is saying her divorce attorney is telling her to call the police to get a restraining order against me. I put a copy of the video on a USB drive and dropped it off to the police station on Saturday per the advice of my attorney. He told me if this does not get dismissed when they look at the tape, he would be surprised. Now my career, my life, my reputation in the community are all at risk over some mentally unstable piece of garbage who is mad that I am divorcing her and she wants revenge.
Mar 19th, 2017
Brenda S. from Atlanta, MI writes:
Stop domestic violence abusers from making false allegations to obtain custody and alienating the victim and their family. Stop the cycle!!! Our children are suffering!!! This is very real and an epidemic problem.
Mar 19th, 2017
Someone from Arlington, VA writes:
My case if very odd. I live in D.C. and the individual was in Panama City, FL. The individual had lied to many times about sexual activity and we had an argument and I got the truth plus I was threatened. I lost it when I found out about prostituting out of my home and sent a very ugly email. I lost it and had a nervous breakdown. The next day the individual filed a petition for stalking in Florida and filled out the petition wrong which started another chain of events. This individual never told me the truth and I struggled with my feeling of what this person claimed to be and what this person really was. I spent four hours a week in therapy with a domestic violence resource to find that I was truly the victim and that the individual was a narcissist using the court system to punish and hide his actions. I am the one in hiding today and had to moved, changed my phone number, and locked or shut down all social media. My mail is being intercepted with a false address change and now there is an investigation with the Post Master General. During the hearing the judge allowed multiple emails from me to the individuals attorney requesting my keys back; pretty much the only evidence and has nothing to do with the case. The most odd thing is that the judge stated that I was the one in distress. I was charged with stalking with a one year OP which only hurts me and now I am in the process of appeal. Maybe if there are enough challenges to the law something will be done about it. I looked at a report from Florida that concludes that there is a substantial amount of revers abuse in domestic violence court but the good out weighs the bad. All I have to say is we have to fight this. The bad thing is that I am not now or was in a good place to deal with this emotionally. When you are caught in the middle of abuse by cop, sheriff, or the court system; you are a sitting duck.
Mar 17th, 2017
Delores Davis S. from Adel, IA writes:
Domestic Violence to both male and female is very real. It not only effects the victims for life, but effects the entire family. For those Senators, Congressman and Mr. President, have you ever worked with there clients and seen first hand the trauma, mental and physical effects? We have them come to US with nothing but the clothes and shoes on their backs. Come to Iowa, we cover 10 counties, talk to us and some of our victims before you make a decision. See the real lives and know the reality of domestic abuse or sexual assault. I am a sexual assault advocate, so please I challenge each one of you to listen and see with you own eyes. Maybe you can exlpain to the victims families why a mother and thirteen year old girl were brutally murdered with a machete. Why the victims are in hiding and the abuser is generally free and still doing what ever they want during the process of the courts. Then generally are repeat because the conwuenses are not harsh enough to deter them from repeating the abuse again. I am just asking you to please, please do not cut get rid of our funds/ programs.
Mar 16th, 2017
THOMAS H. from Coal City, WV signed.
Mar 16th, 2017
Someone from Las Vegas, NV writes:
It really sucks when the abuser get a restraining order to legally abuse you too. This is just not right. It is too easy to obtain a protective order on someone over a bunch of lies. Prosecutors need to hold the liars just as accountable as alleged batterers.
Mar 15th, 2017
William C. from Sheffield, IL writes:
Mar 14th, 2017
Tiffany W. from Farmerville, LA writes:
I too am a victim of someone who can't tell the truth my child is also involved because my child was taken by a registered sex offender but because he lied and told them I was harassing him and God only knows what he went and kidnapped my child went back to the town where he's well-known and was granted a protective order against me the mother of the child on the birth certificate there are only two names mother and father he is under neither one my child has never been away from me for more than a couple of nights since she was born I'm sure she is confused and very scared yet has the law enforcement fix what they messed up because he is a district manager over all the waffle houses Louisiana