Stop False Allegations of Domestic Violence
Messages Sent So Far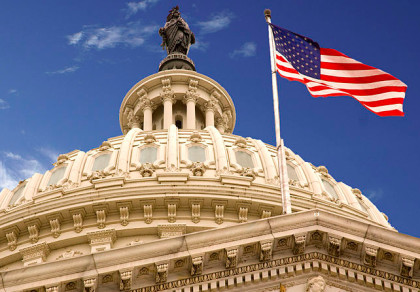 We, the undersigned, are writing in hopes of bringing to your attention a dire misjustice that is occuring in our state as well as many others across the US. Laws inacted to protect the victims of the vile crime of domestic violence are being misused by both citizens as well as law enforcement, and in this process innocent men's lives are being destroyed. In most states, the burden of proof is being thrown out and the simple word of the acuser is being taken without question, many times without the accused even being allowed to speak. True victims of domestic violence, some of whose names you will find below, find this to be deplorable. Not only can a woman falsely accuse a man of domestic violence without fear of consequence, but the accused man has no voice against her. The accuser can be a mentally disturbed individual using such laws to exact her revenge against a man who simply does not want to be in a relationship anymore, and her word is automatically taken, even when no evidence is in place. The man in such cases is automatically arrested, injunctions are automatically set in place, and even if he is able to prove his innocence in court he has lost months of his life due to the fact that she cried wolf. Worse yet are the cases of these innocent men who are poor and have no means to hire private attorneys. Their public defenders assume they are guilty and therefore do only the bare necessities to be their legal voice.We are not in any way asking for a revocation of the laws that protect true victims of domestic violence. Our wish is that these laws be revisited and indications made to to allow for criminal and civil prosecution when someone, whether male or female, has misused these laws in a vindictive and cunning way. We also would ask that law enforcement officers, public attorneys, and judges be forced to recognize the precept that the accused is innocent until proven guilty. Unfortunately, in the cases of domestic violence accusations, the opposite is true. An example of this is that of a 20 year old Florida resident who made the bond that was set for him, only to be picked up the very next day without provocation. The acuser in this case simply told the court she was afraid. He had done nothing in terms of trying to contact her or see her, and was not without several witnesses the few short hours he was free. Something must be done to prevent those who would lie about being a victim of domestic violence from continuing to do so. If it is not, our prisons will be overrun with innocent men and our streets will be controlled by the women who sent them there.
Public Comments
Feb 8th, 2017
Jonathan D. from Bensenville, IL writes:
Hello everyone I was falsely accused Jan 4th 2017 by this woman who i was trying to help her out. She has alcohol fetal syndrome, bi polar, borderline personality. I know all red flags but knowing me im a caring person. She wanted some weed from her friend. We were on our way to go see my friend to cash my check. I told her he has some we can buy. U dont smoke anymore its bad messes up the head. I want to think clearly. Anyways we argued she calls her ex bf the same one she filed a police complaint and having me as a witness. Telling him that i kidnapped her shes all drama. Anyways he calls the police and they call her phone. I told her why is she lying she said because i didnt want to be with her. I was homeless she was helping me out and i really thought this would work but shes crazy. One day in her house she tried to kill herseld with scissors and tried to go through her neck. This all happened in Illinois. She has all my belongings and she threw most of it away i took a guilty plea because i didnt want to stay in jail for something i didnt do. I will try to appeal it. Can someone help me out i feel so bad because im such a nice person with a good heart.
Feb 8th, 2017
Walteau L. from Anchorage, AK writes:
I to am a victim of false allegations without any charges and kept away from my son. I hope change comes of this!
Feb 7th, 2017
Someone from Canton, MI writes:
I agree with the above statements and I support the petition which is destroying man's life.How come in the land of freedom there is no freedom for the spouse to explain the details to the law enforcement and how come the law enforcement is doing such a lazy job in arresting someone without proper investigation at the place the incident happened.How come law enforcement just see the tears of the women but not the truth.Is this is what we trained our law enforcement. Is this is how they protect the human lives and if it is than its a shame to humanity and destroying ones life. Women are using the law by putting false allegation to become permanent residents. In coming year every person should start learning law since they born but not the other fields of education. It is totally shame to the law enforcement and courts. Government should not pay a dime to the law enforcement and to the courts for destroying lives of innocent people. It is totally upto a man if he wants to leave a woman. Mr. President I request you to cancel all the domestic violence permanent resident cards which has been issue based on spouse domestic violence else U.S will be the country where people will use laws to destroy U.S.proper investigation must be happened and law enforcement should get punished by doing lazy job and killing innocent people.
Feb 6th, 2017
Someone from Lafayette, IN writes:
This is a letter I put of on facebook in hopes of helping my son who is now setting in jail We need your HELP If you are truely a friend of Davids I hate to put this out on facebook But feel the need to do so in trying to show this miss justice of one persons lies along with the use of the womens abuse groups to make her false accusations come to light I my self have witnessed the abusive evidence caused by Ashli to David Black eyes Bloody lip and insane scratches down his side and body so severe that an old scar was bleeding Men don't tell as they feel it makes them week to be beaten by a women but what people dont look at is a mans hands are tied He can't or does not fight back because men don't hit women and if they try to just protect them selfs they may hurt the women and still go to jail I am very sure that most of you have witnessed the down word spiral David went on after he was accused like his post showing his depression and suicidal post I can't stand the fact that she has utterly tryed to destroy Davids life and now is trying to have him imprisoned to keep the light of the truth off of her I ask myself over and over how could a person be so cold but I know she is also fighting to keep her children who would have been removed from her for her actions So I need for the lies to come out So I am asking any of Davids friends that have been involved in or seen any of the abuse done to David by Ashli to please step forward and write a letter stating what it was and what happened I am only one person and power is always in numbers So if you have any information at all you can message a letter to me or message me and ill give you my phone number to text and if you don't He can use Prayers so at lest pray that Ashli will be convicted enough by her actions that she will go set it straight Thank you Davids Mother Deana
Feb 6th, 2017
Someone from Little Falls, NJ writes:
Innocent men need to be protected against women who lie and falsely accuse just to get even with them for wanted to end a relationship. Too many lives are being ruined. My son was accused of domestic violence. She was in a bar fight and was thrown out of the bar, he was a gentlemen and drove her and her friend also in the fight away from the bar so as they would not be arrested. He wanted to drive them home with another man in the car to their homes. He was able to drive the friend home but is girl friend wanted to go to his home. She refused to go home and insisted to stay in his parents home saying she was too drunk. After asking her to leave repeatedly offering her uber rides or having a friend take her home.He told her that she had to go and he never wanted to see her again, "KISS OF DEATH" she became crazy throwing things around his room hitting him in the head with closed fists, my son held her wrists so as her not to hit him or break any more things in his room. Then she than kneed him in the groin several times making him release her wrists. The young man was down stair and hear all the things she was throwing and my son asking her to stop acting crazy and calm down. she final did and agreed to go home. she walked down the stairs only to tell both my son and the friend below that she was sorry for being so crazy and that she was drunk. she then refused to leave the home and told the friend to leave them alone so they could talk. My son agreed to take him home if she also agreed to go home, which she did until the guy was dropped off. She said she would drive her own car home if he would drive her back to our home where her car was parked which he did only to have her tell him if he didn't let her back in the house she would call the police and say that he had hit her. she stayed the night and got up in the morning trying to cuddle with him and he told her no way she was nuts and he never wanted to see her again. she got her keys and left, only to continue to text him to ask if they were done and that he was willing to threw away the 2 years they had been together. He wanted not part of her. She later in the day after talking to the guy that was in our home if he thought that he would call her and was told that no way did my son want to she her then she called the police and took pictures of her marks from the bar fight telling them that he had done it. We have had two witness in court already who have testified about what happen that night. She intern lied on the stand and was caught in the lies. She has not one witness and still my son is going to court. He has lost his job because of the accusations against him. This kind of thing MUST STOP!!! This men need help getting their lives back.
Feb 5th, 2017
Someone from Jackson, MS writes:
I agree with the statements that are made in this article. My spouse was injured by her former boyfriend and has an ongoing history of back problems. she recently had gastro bypass surgery and now have to take a plethora of vitamins and medication. Medications which include, Hydrocodone (which can be addictive with side affects that renders confusion), Promethazine (side effects include unusual thoughts or behavior) and Citalopram (side effects include agitation, loss of memory, confusion and lack of emotion) just to name a few. She has filed domestic charges against me and I have never even touched my wife in any type of violent manner. I simply don't believe a man should hit a woman. Except she has used excessive profanity to address me and struck me in my facial area to the point where I was forced to contact law enforcement and have then intervene. Court systems have a tendency to take the woman's word over the man even without the facts. Sometimes when they do have the facts they rule against the man just because of his gender the truth of the matter is that 3 and 10 African-American men are abused by women. If there is a female judge on the bench 7 out of ten times they rule against the man, regardless of the facts. This type of injustice need to stop. Fairness and safety for both parties should be considered in most matters. These women are using the law as a weapon of revenge for their failed relationships just to interfere with the man maybe getting a job to better his situation or to have something on his background to ensure he don't have a chance for future jobs.
Feb 5th, 2017
Robert s. from Fresh Meadows, NY writes:
False accusations should be a crime!
Feb 4th, 2017
Brandon W. from Hubert, NC writes:
My wife had an affair on me with a man who has 5 drug charges, two assault charges which one of them is for domestic violence against his wife. I found out about the affair, which was the second one I caught her in. We have two children together and where married for 8 years. This was the last straw for me and I told her I wanted a divorce. The children wanted to go with me so we left. A week later I found out I had domestic violence charges so I went to the sheriff's office to turn myself in. Little to my knowledge I would have to spend 48 hours in jail on a "mandatory temporary" hold. During this time my wife AND the real criminal came to my parents home and took the children. Mind you I have no record of any kind and not once has she ever contacted any law agency for the so called "years of abuse" she stated in her testimony. She is now living with the man she had an affair on me with, WITH my 5 year old little girl and 1 her old son. (Could you imagine being a 5 year old daddies girl and one day a strange man and your mother took you away from the place you feel secure and safe.) They now live in a run down trailer with the only vehicle they have is a front seat pickup truck with no license plates. Mind you I filed for emergency custody twice and twice I was denied... I do have a lawyer for both the criminal and custody matter. But what is killing me is I now lost my home, my job and worse of all my children for something I never done. All because she got caught having an affair and knew her marriage was coming to an end. How is this justice? How is this right in anyway? I also know for a fact that the man sells drugs and doesn't work... And he doesn't work either and I am 100% sure she's on drugs as well. I just don't know what to do, I literally worked my*****off for my family for over 8 years and she has never had to work during that entire time. I don't eat, I don't sleep all I do is worry. Sorry for the rant but unfortunately there's very little support out there for the men in my position. I do feel for woman trully in an abusive relationship, myself and my mother put up with it for years from my father before she finally got away so I understand. I never thought in a million years this would happen to me.
Feb 4th, 2017
Someone from Miami, FL signed.
Feb 4th, 2017
Elizabeth D. from Lenox, MA writes:
As a social work graduate student doing an internship, I was falsely accused by a client of unthinkable acts and a restraining order was filed against me. I was in graduate school, a widow raising two boys, and all I wanted to do was become a social worker. My graduate school, the Domestic Violence agency, as well as the agency where she went for her regular counseling, did not even contact me to discuss the allegations. Furthermore, after the incident, my supervisor requested I do a group because she would not be available. Even though, even though she knew an order of protection was going to be filed and I was under investigated by the State of Massachusetts for abusing a person with a disability. This client has severe mental illnesses and her behavior was classic symptoms of her personality disorder and psychosis. After she accused me of these heinous acts she actually apologized. It is my belief that she was unhappy because she felt abandoned again since I was in the process of leaving the agency. I was finished with my internship and was transferring her to another counselor. Change is difficult, especially given her mental health diagnosis. She has a personality disorder, psychosis and a plethora of other issues such as trauma. I could and would never violate another person. In addition, I was a victim of a gang rape while I was a freshman in college. To be accused of violating another person was beyond my comprehension. As a widow raising my boys alone I returned to graduate school in hopes of making a better life for the three of us. Also, my children were home when she claims we had sex. While in my house fed her, and offered to take her home whenever she wanted too. So, we put movies on and I continued working on my final paper for school. I was due to graduate shortly after she made these allegations which I?m convinced were forced upon her by her therapist at a mental health clinic where she goes for regular therapy. Shortly afterward she filed an emergency restraining that was served to me at my home. I went to court and we were asked to wait until the Judged finish all the other people who were being arraigned so we could be alone since the allegations were horrible. The Judged ruled that I was innocent and demanded the record be sealed. I've been married twice and my second husband passed away, he was the father of my 2 boys. I also have a daughter who is in her mid-20's and lives in New York. She has an amazing job and is quite successful. She is focused and just a wonderfully grounded young lady. In fact, she and the client are close in age, so I believe I could save her, that I would be the one person to make her well. I also have two sons one in middle school and one that just began high school. My sons knew of the women because she would phone the house often. In fact, the kids were home during the time she claims I abused her. The State of Massachusetts investigated and found me innocent, but the local DMH department claimed I was her caretaker because I fed her and brought her home. When they phoned, they requested to come to my house, instead I offered to meet with them, I agreed to be interviewed, but not at my house. We had a brief conversation on the phone. After the conversation, I invited the person to my home, but he stated he had enough to go with. My first practicum was at DCF so I knew I did not have to let them into my home. They claimed my actions were problematic because I brought her home and fed her. She filed an emergency restraining order so I went to court where the Judged ruled that I was innocent and sealed the record. However, something inside of me knew this was not over. I stayed away from the ?city? where she lives and spent most time at home. Just as I was beginning to recover from this traumatic incident I was prepared to go on with my life. But that would change. Throughout the following year, she continued to claim I was abusing her. Then, one day there was a police officer at my door. At first, I thought my Dad passed. But, the officer said someone filed a report with the police. She did not know where I live, but she was familiar with the town since she went to a boarding school for challenged girls in my town. She took a bus to file the report at the police station in my town. The police asked to come into my house to look around. I allowed the officer to look around my house for the crib she claimed I restrained her, made her wear a diaper, among other sick perverted acts. In addition, she claimed I put some sort of electrical device on her breast. The officer looked through my house and left to write his report. He stated I was cooperative and stating he saw nothing. However, the next day I received a notice to appear in court since she filed another restraining order almost a year after the first order. I went to the station and asked for the report. While at the station the Chief of Police said the allegations were bizarre and obviously fabricated. Then he said I should go ahead and get on with my life. The report listed the people that filed this report, one lived in Boston, and the other person was an employee at the Elizabeth Freeman Center. Police said the allegations were clearly insane and I should just get on with my life. When we went to court, I was again found innocent and the file was sealed. The Judge asked the plaintiff how she could sit in a car seat and she was unable to answer the question. Again, I was found innocent and the record was sealed. Working for the Elizabeth Freeman Center in Pittsfield, MA was an enlighten experience. They believe everything women would tell them which harmed several people including myself. Men were always the perpetrator of the abuse and the women were always innocent. I found this to be a disgrace since lives were being destroyed. There are many women who are abusive and this is a difficult scenario for many men. They are often ashamed to admit they are being abused by a female. Sometimes, after the fighting goes on for a long while men become frustrated and react. At this point, the women take on the victim status despite their actions. In addition, I?ve met other women who suffered from going to the Elizabeth Freeman Center. In addition, they have a shelter that is a place where people go and there are women there that continue to see their supposed abusers, drugs are rampant, and rules are not followed. They?ve had several fights among the women where they?ve need to call the police. Children also live at the shelter. This was another reason why I did not take the client to the shelter. Since this incident, I?ve been reluctant to go anywhere, I?m terrified to begin working. I am in major debt due to graduate school, and I have two boys heading to college soon. It?s been a horrific experience and I can?t imagine what it would be like when you're innocent and found guilty. Despite my innocence, I am the victim here and this to me is completely unjust. Not only is this unfair she perjured herself over and over. I find this disgraceful because the court clearly knew she was lying. So, she walks away after destroying my hopes and dreams of becoming a social worker and someone who?s devoted to helping people holistically. The use of drugs at the Mental Health Agency (The Brien Center) are given like candy to children and adults. Although I am not a doctor but I?ve experienced some unfortunate struggles and realize that many of these medications are for short-term use. Of course, there are patients that need them, but there are alternative ways to support clients without giving multiple drugs that are extremely harmful and ultimately the body needs them or you get sick. I share this story because I empathize with all the people who are falsely accused and realize how awful it is to be looked at as if your guilty. It is awful when you know you?ve done nothing and the people making the allegations have no consequence. This is a disgrace since lives are destroyed!
Feb 3rd, 2017
Erik W. from Naperville, IL writes:
I have been falsely accused of an order of protection three times. All three times were because the relationship was ended. One I wasn't even in the state for! The other two were by the mother of my son who is vindictive that I refused to marry her. She lies and cries crocodile tears and gets an order on me. It is an abuse of the law
Feb 3rd, 2017
Rebecca D. from Naperville, IL writes:
My husband has been a victim of this in Illinois with his ex girlfriend. He has gotten two on him from her and both were false allegations and he had to suffer the consequences. This needs to be revised and updated to stop the abuse of this law.
Feb 3rd, 2017
Falsely A. from Roanoke, VA writes:
If I was a female, I would never have to work a day in my life..... Ever! I could literally make a living (a very good one, too), from getting into relationships with men, falsely accusing them of domestic abuse, (if I really want to ruin him, I'll accuse him of rape, sexual assault, or abusing our children), but domestic abuse is much easier, because they don't ask as many questions... they just issue a Protective Order or Restraining Order that gives me possession of his house, then he has to prove that he did NOT abuse me. Once that order is issued, its game over! I'll take whatever I can get from him, then find a new man... men are always ready to help a woman who has been in an "abusive relationship". I might do the same to him, I might not... it just depends on how good he treats me. See the control I have? Ah, its nice to be a female. Thanks Congress!
Feb 2nd, 2017
Someone from Eagle, ID writes:
My boyfriend has a record because of his ex wife and her family. They concocted a story and twisted the truth. He would never lay a hand on a woman to hurt her. We've been together for awhile now and he has never once acted like we would hurt me. False accusations have destroyed his life along with others who have been falsely accused. It destroys relationships they could have had with their children.
Feb 2nd, 2017
Donna G. from Northvale, NJ signed.
Feb 2nd, 2017
Someone from Grand Bay, AL signed.
Feb 2nd, 2017
Someone from Nampa, ID writes:
My boyfriend is in the middle of a dispute. He is the sweetest guy I have ever met and he would never do anything to hurt anyone. We definitely need to fix this obscured law.
Jan 31st, 2017
Someone from New Bedford, MA signed.
Jan 31st, 2017
Someone from Ennis, TX signed.
Jan 31st, 2017
Someone from Marietta, GA writes:
I'm going through the same process currently, it is ruining my life and all over lies. She has no proof and the statements she has made are absurd. I am apalled that any person could go through what I am on the words of a sociopath, and makes it worse that it doesn't matter what I do or say. I wouldn't do this to someone I hated, never the less someone I was married to and father of my children.
Jan 30th, 2017
Someone from Dallas, TX writes:
I too have been a victim of unfairness by the Texas Family Courts System by Judges that are Pro-Mothers as it is in the state of TEXAS. This should not be the case any more where a Judges decision is always in favor of the mother getting custody. Judges should not be allowed to rule or decide who the child or children live with even in cases of Abuse and Neglect by Mother and her boyfriend. To often the CPS system has failed so many families, and children are returned to allow the abuse to occur. Our Family Courts System needs a Watch Dog Organization that is Not For Profit or create a Government Agency to make fair rulings and allow fathers to co-parent instead of incarceration for being behind on child support. I am a firm believer in joint parenting and all Fathers should be given the opportunity to prove themselves.
Jan 30th, 2017
Beatrice D. from Dallas, TX signed.
Jan 30th, 2017
Someone from Deming, NM writes:
Jan 30th, 2017
Robert W. from Austin, TX writes:
Get the hell away from these people. Why would you go through life expecting anything better from a female? Start looking into MGTOW. Seriously. It's becoming a huge movement. Take your power back men. Wtf!
Jan 30th, 2017
J M. from Roseville, MI signed.
Jan 29th, 2017
Elisha D. from Lancaster, CA writes:
Ex girlifriend used false dv to make me homeless and not be able to contact my step kids which I treat as my own why the entire time I was the abused individual
Jan 29th, 2017
Someone from Austin, TX writes:
I am appalled, this happens to women just as often as men. I am currently facing a false domestic violence allegation because I was trying to leave my boyfriend and he called and filed false charges against me, while I was three months pregnant at that. I was arrested but since this is my first criminal offense for anything, ever, I was released on my own recognizance but it's not over. The DA has six months to either take it to trial or dismiss. He is doing this to defame me and scheming to take my baby when it's born. He is a narcissist and a sociopath. Please change the rhetoric of the petition as women are falsely accused too.
Jan 29th, 2017
Charlene E. from Macomb, MI signed.
Jan 29th, 2017
Someone from Tampa, FL writes:
I agree people lives are getting destroyed because of females lies which is stop them from getting in the military or other excellent jobs
Jan 29th, 2017
R J. from New Baltimore, MI signed.
Jan 29th, 2017
Coleen C. from Roseville, MI signed.
Jan 29th, 2017
C C. from Roseville, MI writes:
On Christmas Day my brothers soon to be ex-wife (whom we are 99.99% sure she has Narcissistic Personality Disorder) Filed False D V charges on my brother. She had threatened him that if he takes the kids to our Family Christmas it will get ugly. Now mind you she celebrated with her family Christmas Eve and INSISTED she was coming to our celebration. When my brother made it clear (for the 20th time over the past month) she is not invited she undressed the children and made the comment that it will get ugly. I came over and video taped the whole ordeal of her using the children as pawns and threatening to call the police. That's why I had to protect ourselves with video in case she manipulated the situation. Thank GOD I did or my brother would be in jail...The police showed up to my parents house to arrest my brother for his X telling dispatch we restrained and assaulted her. Our video saved my brother from going to jail because she was upset she didn't have control , which a narc must always have , they win at all costs in their mind. So We just got notice that there will be a warrant out for her making a false police report ( which the consequence in UNJUST for the crime she FALSELY accused my bro. of) IT SHOULD BE THE SAME PUNISHMENT FOR WHAT THESE PEOPLE FALSELY ACCUSE THEIR POOR VICTIMS OF. All someone has to do is hit themselves, poke, cut , scratch etc. and say someone else did it and someone so innocent has their whole life and reputation ruined. THE LAW HAS TO BE CHANGED REGARDING THEIR PENALTIES....INSTANT 30 DAYS BEHIND BARS $5,000 FINE FOR 1ST OFFENSE....THEY NEED TO BE TAUGHT A LESSON...But its so sad that she will probably get probation and a hundred dollar fine...Slap in the Face...We have more disturbed people in this world now than ever and the LAWS need to be updated NOW to prevent these sick disturbed vindictive people from ruining innocent lives.
Jan 29th, 2017
Jennie S. from Irving, TX writes:
You can't always belive what a woman says, some will say and do just about anything cause they know the law is on their side
Jan 29th, 2017
Someone from Clayton, NC writes:
This needs to stop now! DA's need to start prosecuting for perjury in these cases! My soon to be ex wife put a dvpo on me stating a bunch of stuff, all lies all because she wouldnt talk to me civily about custody of our kids so i had to file a normal non emergency custody order. So she reciprocates with the dvpo. She has done this to other people in her life, thrn she dismisses the order later.
Jan 27th, 2017
Someone from Philadelphia, PA writes:
I had to put a PFA on my daughter and file custody of my grand daughter cause I have raised my grand daughter since she was 5 days old. Because my of my daughters drug use and her violence against me and my grand daughter. When I went for the PFA appointment the judge automatically was on her side, because she brought to people to lie for her and I was all by myself. After the judge vacated the order and told me to return my grand daughter to my daughter. My daughter put a PFA on me stating that I kidnapped my grand daughter and I attacked her. My daughter since she was 15 years old she always had been a violent person to me and other individuals in the pass. My daughter has committed defamation and perjury against me and I that like myself that a lot of innocent people are being accused falsely and not giving them a chance to prove our innocence. I am very said and concern of my grand daughter not knowing what condition my grand daughter is in and if she is healthy. Until this day my daughter is still accusing me of violence making my life a living nightmare.
Jan 26th, 2017
Abril C. from Roswell, NM writes:
Hi I am a woman, a mother, citizen and I have been going through this since july 2016 and my life has been destroyed im fighting and will not stop. This individual my ex has gpne over board, me being victim of the abuser has now been flipped and I have been accused to be the criminal please help my life is different now due to all false allegations, I cnt walk out of the house without something be said or done , to having warrants being thrown at me. Stop this so I can return to my life and kids whom I haven't seen in two months :'(
Jan 25th, 2017
Someone from Vincentown, NJ writes:
False Domestic Violence Charges are being used by male and female spouses from other countries to get a green card. Many times, there are no issues and the foreign spouse only married to get petition to stay in America. This happened to me and they need to change and fix this law before more people suffer for this. I'm trying to argue here on the state level but this really needs to go to the Feds.
Jan 25th, 2017
Someone from Gaffney, SC writes:
Son was falsely accused and is in jail awaiting trial. Alleged victim got a order of protection based on false allegations that were NOT verified before they arrested him. The alleged victim was told by family court judge to call 911 if he did anything. She made up false text messages/calls and posts on social media to give to police. She said it is all a "GAME" to her and they "Victim Advocate, Safe Homes and DSS" was playing the game very well.
Jan 24th, 2017
Scott R. from Palm Bay, FL writes:
Hello, my name is S.Rutherford... My X girlfriend is trying to pull me they the wringer with false allegations and keeps filing lies at the clerk office to try to illegal evict me from our home. She stole my jewelry and sold my motorcycle and she continues to call police at least once a day and makes up all kinds of lies. How can she get away with this over and over.. This is in Brevard county Florida There was now also 2 incidents where one of her friends threatened me with a gun and he also files allegations against me. Why and how can this go on, I'm baffled
Jan 24th, 2017
Ronald P. from Charleston, WV writes:
Dear Sir or Madam, My sister Jaqueline Pray had seperated my eklderly parents by sixty miles, Took my father who had Alzheimer's disease into her attorney's office and had him sign a suspicious Power of Attorney that unlawfully included guardianship in it. In Florida, guardianship is granted by a judicial review and not by a power of attorney. She then had this fraudulent guardianship supported by the sheriff and the court where she fraudulently filed on our parents behalf. She embezzled their two properties by putting her name on the deeds and when I caught her, she decided to go after me. First by filing a fraudulent Baker Act, and when that didn't work, she filed a Domestic Violence case against me with our two parents as co-plaintiffs on their behalf. The court has been unable to serve me court papers but have put a permanent injunction on me that has been in the NCIC computer for the past 12 years and counting. I am an innocent man and am being destroyed by Florida's unconstitutional domestic violence law that denies due process while taking away rights. I need your help. Respectfully, Ronald Pray