Stop False Allegations of Domestic Violence
Messages Sent So Far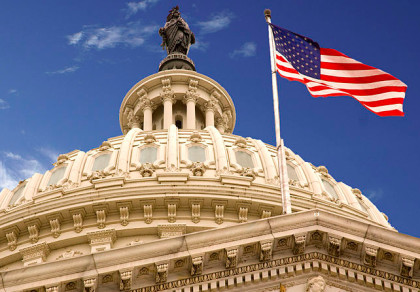 We, the undersigned, are writing in hopes of bringing to your attention a dire misjustice that is occuring in our state as well as many others across the US. Laws inacted to protect the victims of the vile crime of domestic violence are being misused by both citizens as well as law enforcement, and in this process innocent men's lives are being destroyed. In most states, the burden of proof is being thrown out and the simple word of the acuser is being taken without question, many times without the accused even being allowed to speak. True victims of domestic violence, some of whose names you will find below, find this to be deplorable. Not only can a woman falsely accuse a man of domestic violence without fear of consequence, but the accused man has no voice against her. The accuser can be a mentally disturbed individual using such laws to exact her revenge against a man who simply does not want to be in a relationship anymore, and her word is automatically taken, even when no evidence is in place. The man in such cases is automatically arrested, injunctions are automatically set in place, and even if he is able to prove his innocence in court he has lost months of his life due to the fact that she cried wolf. Worse yet are the cases of these innocent men who are poor and have no means to hire private attorneys. Their public defenders assume they are guilty and therefore do only the bare necessities to be their legal voice.We are not in any way asking for a revocation of the laws that protect true victims of domestic violence. Our wish is that these laws be revisited and indications made to to allow for criminal and civil prosecution when someone, whether male or female, has misused these laws in a vindictive and cunning way. We also would ask that law enforcement officers, public attorneys, and judges be forced to recognize the precept that the accused is innocent until proven guilty. Unfortunately, in the cases of domestic violence accusations, the opposite is true. An example of this is that of a 20 year old Florida resident who made the bond that was set for him, only to be picked up the very next day without provocation. The acuser in this case simply told the court she was afraid. He had done nothing in terms of trying to contact her or see her, and was not without several witnesses the few short hours he was free. Something must be done to prevent those who would lie about being a victim of domestic violence from continuing to do so. If it is not, our prisons will be overrun with innocent men and our streets will be controlled by the women who sent them there.
Public Comments
Aug 4th, 2017
Gregory S. from Manchester, NH signed.
Aug 4th, 2017
Someone from Rockville, MD writes:
False allegations of domestic violence are a blight on the soul of our nation's criminal justice system.
Aug 3rd, 2017
Someone from Gallatin, TN writes:
I have four sons, and two of them are just starting to go through a small portion of what many of these men have experienced. my heart breaks for so many. My sons were raise in a broken home, and by a step father and later we divorced, but I never thought of doing the things I have read here, to this day the two the wasn't his and he raise still call him dad. I can' t wrap my head around what my sons will be facing in the future, in a system that is broke, like this, when all they want to do is be good father the way they were raise to be, I remember my oldest when he divorced, his ex, was trying to pull the every other weekend, he said, I would never expect you to be a mom just 4 days a month how could you expect me to be a dad just 4 days a month, guess, that puts it in perspective. I pray the courts change before more children pay the price.
Aug 3rd, 2017
David C. from Encinitas, CA signed.
Jul 30th, 2017
Someone from Oklahoma City, OK writes:
I was wrongfully accused of domestic violence by my husband because I told him I'm getting a divorce and getting full custody of my daughter. The DA picked up the case and is trying to charge me with DV with zero proof I gave a police statement which stated what really happened no physical altercation what so ever. No bruises ext. He told me he felt guilty about lying and just did not want me to get full custody of my daughter and divorce him and move on. I have voicemails of him admitting he lied and he's went to the DA and admitted his false accussation. Yet I have to pay for a bail bondsman and lawyer for a case all from a lie
Jul 29th, 2017
Rob O. from Granite Falls, WA writes:
Caught my wife having an affair. I was beaten with a frying pan and punched repeatedly by her for finding out. I defended myself from the constant beating by putting my arms over my head. She wouldn't stop beating me so I put my arms around her to stop it and we hit the floor together. I was arrested for assault and preventing reporting of DV cause she said I took her phone. We lived next door to sheriff station. The door was 40 feet from our house. She could have ran to Sheriff if she was afraid. I was arrested by just her words. 5 Months later she admitted to lying and my charges were dismissed with prejudice. I have received no justice but am still paying the price to the tune of $30,000 borrowed dollars. Her new boyfriend moved in the night I went to jail. She later kicked him out for choking my 7 year old son. She protected him from the police but kicked him out anyway. This woman is mentally ill and addicted to prescription pain killers. The part that gets me is the courts (divorce) still treat me like I committed a violent crime. All the judges are woman. Stop discriminating against men. You are damaging children in the name of feminism. My 3 children have lived with me for the last 18 months and she still gets the money to maintain her lifestyle. My kids end of sleeping in strange places on her weekends so she can get drunk and laid. Different men different locations. She drinks and drives with my kids in the car and the court calls it "hearsay". In the name of humanity I demand you take a stand against this form of discrimination. YOUR HURTING THE CHILDREN!!!!!!!!
Jul 27th, 2017
John M. from Cummings, KS writes:
i am being accused of domestic violence for hitting a woman trying to kill me . we were driving to texas from oklahoma and she had a bipolar episode attacked me yanked the steering wheel as hard as she could we were going . i had three children in the back and oncoming traffic . i hate that i had to do it but i did pop her to get her off the steering wheel and my self . i did try to pullover during her assualt on me and was unable to see to safely stop i seriously believe that she would have killed us or my children if i had not done what i did . am i wrong or should i just go to jail and loose my children to her and her mental problems ?
Jul 24th, 2017
Jay P. from Los Angeles, CA writes:
In family courts the rule of law is reversed, the woman does not have to prove her allegations, it is for the man to prove that the allegations are false, This is why every man should stay away from american women, you should read "Marry not an American woman" on Amazon, for advice and shocking facts.
Jul 24th, 2017
Christopher L. from Nampa, ID writes:
I am fighting for my freedom and my family in Idaho after my brother falsely reported details of a domestic situation to prevent being arrested for violating probation. I was arrested without having an opportunity to answer questions in presence of an attorney and I chose to protect my wife by not incriminating her for a mistake that was made when alcohol interfered with her bipolar medication which led to a violent mood swing. My hired me a private attorney and paid $2600 towards a $4000 retainer but then her family got involved and told her that if she confinued helping me she would lose her two kids to their biological fathers. Then a month after I was incarcerated she made a report alleging that I attempted to strangle her which no evidence supports and I had been the one who was suffocating when she covered my mouth with her forearm as I was trying to tell her that she was hurting me. I had major neck surgery a few months before and she had me straddled hitting me in the face. I forgive her actions both in the moment and for being in fear of losing her bilogical children but this situation ripped my family apart and Idaho Statute 202A says that in cases of self defense the party defending themselves are not to be in any legal jeopardy whatsoever. I was charged with Felony Domestic Violence with Traumatic injury due to biting down when I was suffocating and could not push her off of me. The officer in charge told my wife my brother's version of what happened and asked if anything he said wasn't true to which she stated it made sense. Medical reports show that he was intoxicated and was hysterical among other emotions, with her having admitted to punching things due to being angry, including a large picture which led to her cutting her hand before wandering off without concern for the children and after being brought back home she disappeared again and her parents had not heard from her who had her two biological kids for several hours because. She subsequently got a DUI.
Jul 23rd, 2017
Someone from Agoura Hills, CA signed.
Jul 23rd, 2017
Someone from Agoura Hills, CA writes:
My husband had me falsely arrested on DV charges to get an advantage in a divorce that he knew I wanted. I was fortunate enough to get the charges dropped, but I was the second woman he did this to. This is not okay and should be a crime. He should be punished. All he wanted was my money (he hadn't worked in 6 years), custody of our son, and to hurt me. This is becoming more and more common and is something that should be punishable by law. A false claim can ruin someone's life.
Jul 19th, 2017
William D. from Little Chute, WI writes:
I was treated guilty from the start. At the first preliminary trial, they gave me no custody and I couldn't even be heard. I felt like i had no rights, and all the years of raising my kids meant nothing because of the charges which were falsely brought out. She reacted and hit me, but i was pretty much told it was a losing battle. Even if I raised my voice it could be disorderly conduct, so I was too scared to defend myself against the system. Instead, I just took the plea deal to clear my record. When i went to all the counseling sessions, the counselors even said that they couldn't believe i had to be on the program. I even homeschooled my son. This was the most unjust and worst time of my life. I never had anything on my record before that divorce, and after it a2 year restraining order, and a case for domestic disorderly conduct. Luckily I finished the plea deal, and got the charges dropped.
Jul 19th, 2017
Nina A. from Killingworth, CT writes:
My son was wrongly acused of domestic violence,and has been in and uut of court for over a year . There still waiting for medicals that haven't shown up ! My son has had depresion since this alegation and never had a criminal record before this .there have been several men in this womans life with the same situation going on because she has arested them in the same situation even a ex spouse.
Jul 19th, 2017
Nina A. from Killingworth, CT writes:
My son was wrongly acused of domestic violence,and has been in and uut of court for over a year . There still waiting for medicals that haven't shown up ! My son has had depresion since this alegation and never had a criminal record before this .there have been several men in this womans life with the same situation going on because she has arested them in the same situation even a ex spouse.
Jul 19th, 2017
Taryn B. from Yucaipa, CA signed.
Jul 19th, 2017
Alexa M. from Colorado Springs, CO signed.
Jul 17th, 2017
Thomas M. from Thousand Oaks, CA writes:
I know first hand about being victimized by my ex wife and the criminal court system. My ex accused me of both physical and mental abuse. The truth is just the opposite. I suffered from her abuse for thirteen years and six months and when I told her I wanted a divorce she and two co-conspirators called police and made false claims of threatening her and my children's lives. I was a gun collector and avid target shooter. All of this was used against me and after 6 criminal hearings the DA was telling me I will serve 17 years. I was horrified and scared. I was forced to accept a plea bargain or face a trial where 2 friends of her had already bore false witness against me. My ex wife's psychiatric history was not allowed to be presented in any of the 6 hearings. There was never any allegations of abuse against me in the entirety of the marriage. I was debt free and had just paid the capital gains taxes on the sale of my business. The truth is they called the police who sent a SWAT team to remove me from my home. I thought the call from the police to me saying to put my guns down and come out the front door was a prank. IT WAS A PLANNED MURDER BY MY EX WIFE MANIPULATING THE SYSTEM USING SWAT TO CARRY OUT HER VICIOUS RAGE AGAINST A GOOD MAN. It is 24 years later now and she has been getting away with her LIES without consequence. I have suffered the losses of all I worked hard for and my good name has been tarnished by accepting a felony plea bargain for crimes I DID NOT COMMIT. STILL ****ED OFF.
Jul 17th, 2017
David R. from O Fallon, MO writes:
Currently, the law for criminal prosecution for false domestic violence accusations can only be administered by a district attorney. More than 99% of these cases go unpunished simply because the DA is overwhelmed with case load (primarily drug enforcement). The law can be altered to be a civil case, allowing individuals falsely accused to press charges.
Jul 16th, 2017
Robert E. from Thermal, CA writes:
My life has been ruined by this, I lost my job, my home, and have no ability to see or contact my daughter because I am not able to afford a lawyer. I did nothing to my ex, and was arrested anyway. My daughter was my life and this is wrong to do to anyone
Jul 16th, 2017
DarylAnn B. from Yucaipa, CA writes:
Happening to my son right now in Washington state. Lives are being ruined by women that deliberately lie know they can get away with it and they actually laugh about it. It's disgusting
Jul 16th, 2017
Michael H. from Brooklyn, NY writes:
I'm a victim of a false demestic violence case rite now loss my job can't get another job at the moment ..and I have proof that the fight she accused me of never happened.. a recording of the whole thing ...it's sad that even with proof u have to fight to get ur life back ...
Jul 14th, 2017
Someone from Milford, CT signed.
Jul 13th, 2017
Someone from Beverly, MA signed.
Jul 12th, 2017
stephanie m. from Fleming Island, FL signed.
Jul 11th, 2017
Camille K. from Beverly, MA writes:
This is becoming more and more common from what I can see. If people aren't prosecuted for lying under oath and knowingly giving false information then what's to stop them from doing it? Start charging people who make false accusations PERIOD.
Jul 7th, 2017
Irma S. from Clint, TX writes:
This happened to a family member of mine , he is innocent and his life has forever changed. I pray that God helps him get his life back .
Jul 5th, 2017
Jacob M. from Rainbow city, AL signed.
Jul 4th, 2017
Tony G. from Vancouver, WA signed.
Jul 2nd, 2017
Elizabeth H. from Aurora, MO signed.
Jun 30th, 2017
Edward R. from Roanoke, VA writes:
Any man in America who is accused of domestic abuse, is essentially GUILTY..... He will be forced to PROVE that he did NOT commit the abuse that he's accused of... nearly impossible. The accuser has NO BURDEN of PROOF whatsoever.... and simultaneously, they are GUARANTEED to NOT be prosecuted for LYING under oath. 2-3 MILLION Protective Orders / Restraining Orders issued EVERY year in America... ZERO prosecutions for lying to get one! The magistrates / judges catch them lying under oath VERY, VERY often... Do they refer them for prosecution?.... NO! NEVER! It has NEVER been done! They simply don't issue the order, and the accuser is free to try their lie again tomorrow with a different magistrate / judge. Protective Orders / Restraining Orders are literally guilty until proven innocent.... yes, literally! Protecting females is so important, that your most BASIC civil rights DO NOT APPLY!! NO due process, NO trial, NO burden of PROOF, and the false accusers who LIE UNDER OATH, are GUARANTEED to NOT be prosecuted, even if they ADMIT that they lied, like my ex-wife. ALL prosecutors in America absolutely REFUSE to prosecute it. False accusations of domestic abuse / sexual assault are the biggest scams of the 21st century.... there are TENS of THOUSANDS of innocent men locked in cages RIGHT NOW because of this!! Thanks Congress!.... and the main stream media KNOWS, but they don't care, because it goes against their "men are criminals, women are victims" narrative. They've KNOWN this for YEARS. They simply don't value a man's life as much as they do a woman's. Men are expendable.... women are victims.... and CONGRESS MADE it that way!
Jun 30th, 2017
Tausif K. from Brooklyn, NY signed.
Jun 30th, 2017
Gregory S. from Manchester, NH signed.
Jun 30th, 2017
Kimberly K. from Gadsden, AL signed.
Jun 28th, 2017
Mary J H. from Fairmont, WV signed.
Jun 26th, 2017
James R. from Boynton Beach, FL writes:
As a victim of a woman defrauding the courts for profit, I totally agree with this petition. My ex kidnapped our infant daughter and left the state while I was on a business trip to Japan contracting for the US Government. I have no record of any issues of any kind period. The court sided with her 2 paragraph statement that even accused me of drinking and driving (I DON'T DRINK! not even socially) and physical abuse. I have no history or record of any issues with anyone my entire life, but the court stripped me of custody and takes almost 40 % of my earnings for her to do whatever she'd like with. I am still fighting her in court to this day just to see my child. Congress needs to step in and help the good men out there that get thrown in the mix.
Jun 25th, 2017
Randall S. from Ahwahnee, CA signed.
Jun 23rd, 2017
Peggy L. from Palm Harbor, FL writes:
Too many false allegations of stalking are filed from relationship retaliation. The Petitioner makes up lies that the woman her partner cheated on with stalked het! Accusations of coming to their home, work, cyberstalking- all of which is perjury. This is a form of harassment on the Respondent. Courts don't force burden of proof on Petitioner. Innocent Respondents are often the victims of revenge.
Jun 22nd, 2017
Someone from Clarksville, IN writes:
I am accused falsely as well. And Iost my house my investment my possessionson my whole life that I worked so hard for. If my employer was inclined I would loose my carrer too. This is an atrocious and complete and total contradiction to how I know our Criminal Justice System to work. I got attacked by 2 people and beaten and choked so hard I was scared for my life. I had no choice but fight back but I still only used the minimum amount of force necessary to get away or stop them from hitting me. She got red marks on her neck arms ND throat from her son trying to restrain her and she blamed it on me and said I choked her. Less than 5 minutes (20 minutes after I was able to get away) but she confined me at every pass I tried to make by blocking my path and I was not going to try to physical move her. I couldn't get to a phone to call first for help. She has hit in the past on 4 other occasions. Within a 5 year period. I am fighting back but as we know I am guilty and I have to prove I was not the aggressor, instigator etc.... her story has changed already and I have emails telling her that I wouldn't put up with her temper and outburts. I also have no less than 3 major medical issues that would have physically prevented me from choking her. She charged me and all I did was use an arm bar with the minimum amount of force required to restrain her and stop the hitting. Stupid me..... how dare I defend myself after being beaten by her in my own house. Then her 19 year old son who was trying to restrain her attacked me from behind punched me 3 times then start3d to choke me so hard I could not breath or talk. He out weighs me by at least 60 lbs and had man handled his mom trying to restrain her. My attorney is less than interested in assisting me in athe least an empathic manner. He's supposed to be extremely good and came highly recommended. I have seen this before and know 2 other men going through it. Statically 23% of women are the victims of DV and the men are 22% but the advocates for promoting men are the villains who beat women have large bank accounts and use government funds to advertise like large tobacco does. They lobby they skew the facts all in the name of the 30 billion dollars a year that keep the 111,890 cases for that year at a conviction rate even when we are the victims. Our law enforcement officers treated me with comelet disregard short of calling me a liar and I have spent weeks homeless alone with no family and no support system battling this.myriad of health issues which is why I sincerely hope that God is looking down and making a note of the devestation that this x has caused me and has to answer to him when she goes to meet him. I know I am good. That is oy one of the small relifeS I have but that isn't enough. These laws have got to be rethought reexamined amended to include equal rights and treatment under the law. We are being persecuted because we put up with abusive woman. That is bad Judgment not violence. Also, how many times dose anoerson need to be hit before he or she can leaglly defend themselves in thier own home? Oh wait maybe that explains why there is such a high homicide Rate within dysfunctional relationships that include at least one drug addict or alcoholic who is using. Because the victim can't defend themselves if they are male Hopefully these broad sweeping laws Will get ammendments some day after the supreme court sees the gross and multiple violations the government and civil servants perpatrate. contitutional and civil rights be damned! God Bless.
Jun 20th, 2017
Derek Q. from Fort Worth, TX writes:
I am a Husband, Father & in this dreaded situation at this very moment! May Almighty God help me.
Jun 16th, 2017
Someone from Fountain, FL writes:
Also adding a few other things, 4 assistant state attorneys dropped out, it took 3 attempts to finally get a deposition, the 5th assistant state attorney and the public defender were in a conversation in an open court room using unprofessional names to describe my son an his step sister before court proceedings , public defender kept pushing my son for a plea knowing he has a mind of a child, those kind of decisions he is not capable of making a rational decision because he didn't fully understand the consequences an they knew this an stll he was left with a plea of felony battery , the whole thing was like watching a 3 ring circus, that should not be tolerated, the girls deposition alone should had it dismissed because she totally changed her statement yet again an his life is ruined, how in the world can a justice system like that do an innocent person this horrifically, I would really like someone to try an explain that to me