Stop False Allegations of Domestic Violence
Messages Sent So Far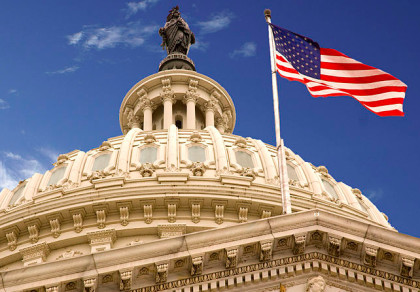 We, the undersigned, are writing in hopes of bringing to your attention a dire misjustice that is occuring in our state as well as many others across the US. Laws inacted to protect the victims of the vile crime of domestic violence are being misused by both citizens as well as law enforcement, and in this process innocent men's lives are being destroyed. In most states, the burden of proof is being thrown out and the simple word of the acuser is being taken without question, many times without the accused even being allowed to speak. True victims of domestic violence, some of whose names you will find below, find this to be deplorable. Not only can a woman falsely accuse a man of domestic violence without fear of consequence, but the accused man has no voice against her. The accuser can be a mentally disturbed individual using such laws to exact her revenge against a man who simply does not want to be in a relationship anymore, and her word is automatically taken, even when no evidence is in place. The man in such cases is automatically arrested, injunctions are automatically set in place, and even if he is able to prove his innocence in court he has lost months of his life due to the fact that she cried wolf. Worse yet are the cases of these innocent men who are poor and have no means to hire private attorneys. Their public defenders assume they are guilty and therefore do only the bare necessities to be their legal voice.We are not in any way asking for a revocation of the laws that protect true victims of domestic violence. Our wish is that these laws be revisited and indications made to to allow for criminal and civil prosecution when someone, whether male or female, has misused these laws in a vindictive and cunning way. We also would ask that law enforcement officers, public attorneys, and judges be forced to recognize the precept that the accused is innocent until proven guilty. Unfortunately, in the cases of domestic violence accusations, the opposite is true. An example of this is that of a 20 year old Florida resident who made the bond that was set for him, only to be picked up the very next day without provocation. The acuser in this case simply told the court she was afraid. He had done nothing in terms of trying to contact her or see her, and was not without several witnesses the few short hours he was free. Something must be done to prevent those who would lie about being a victim of domestic violence from continuing to do so. If it is not, our prisons will be overrun with innocent men and our streets will be controlled by the women who sent them there.
Public Comments
Aug 25th, 2017
Someone from Allentown, PA writes:
I agree with this statement wholeheartedly. And as a woman i am appalled that this grave injustice is even allowed to happen. I am currently witnessing it first hand with someone i met a year and a half ago. Hes been trying for the past few years to remove his ex from his life and everytime she accuses him of violating her then uses the resources to relocate. He claims its easier than locating an apartment cause the service is free. Now hes in this problem with her yet again cause he wants to move up in life. I believe her to be unstable and im surprised the police nor the prosecutor recognises that.
Aug 22nd, 2017
Cheryl A. from Tampa, FL writes:
My male friend allowed his son's mother and her children stay in his home because she was evicted from her home. She stayed several months in his tiny one bedroom trailer and definitely outstayed her welcome. She constantly left trash laying around causing roaches to invade the home. My friend finally put his foot down and told her to leave the trailer because he had to spray for bugs. She got so angry she called the police and said he grabbed her arm and left scratches behind. The police arrested him just because she cried abuse. Now he can not go back to his home because there is a no contact order in effect. So basically he is homeless and she is living in his home. It's not fair, he never laid a hand on her and she lied out of anger towards him. He is a good person, where is the justice in this?
Aug 22nd, 2017
Someone from Effingham, IL writes:
My son is a victim of an unfounded report of domestic abuse, a "crime" that he was never charged with but was nonetheless upheld in court. His wife, when asked in court if he had ever hurt her or had mentally or physically abused her, she replied "no." However, the judge upheld her restraining order against him and left him homeless, on foot, and without access to his child. As far as I am concerned both the women, his wife and the Judge , a staunch feminist, abused the system leaving my son and his daughter as victims.
Aug 20th, 2017
Someone from Ann Arbor, MI signed.
Aug 20th, 2017
Sally R. from Louisville, KY signed.
Aug 20th, 2017
Someone from Lawrenceville, GA signed.
Aug 20th, 2017
Shane J. from Kanawha, IA writes:
People's lives are destroyed every day for criminals who file false allegations and try to frame people for crimes they didn't commit all while being the actual perpetrator aggressor and criminal themselves we need laws to stop this so that people who are actually abused can receive the help they can get and the criminals are punished
Aug 19th, 2017
Someone from Puyallup, WA writes:
False accusations of domestic violence are used to gain leverage in court and have long term consequences, both for the children and the accused. Not only does this take much needed resources and protection away from the REAL victims of domestic violence, but makes a mockery of our court system with no consequences for fraud, perjury, and slander. This cycle of legal abuse for malice and profit must stop.
Aug 18th, 2017
Christopher R. from Mesa, AZ writes:
A step in the right direction with this.
Aug 18th, 2017
Michael T. from Blaine, WA writes:
how can I find the prove alike NISVS & CDC static of..... false allegations on domestic violence and sex violence? Need to find on federal static report. Should NISVS & CDC including false DV & SV allegations? I know there is 90% campus & 60% general false rape allegations. .... we need to build point prove debate just alike NISVS static proving prove made.
Aug 14th, 2017
Elvis E. from Decatur, GA writes:
What hurts the most about being falsely accused, charged, and arrested of domestic violence is the knowledge that the police officer (s) that arrest you, the DA, and in some cases, even the judge know that you're innocent. The system is brutal; it is not about the victim or the accused, it about power, personal agenda. It is bad!!!
Aug 14th, 2017
Edward R. from Roanoke, VA writes:
Call the Senate Judiciary Committee in Washington, DC (202) 224-5225 Ask for Evelyn Fortier or Senator Chuck Grassley. Tell them to STOP kicking completely innocent American citizens out of their OWN homes, and even putting them in jail... all over an accusation, which is very often completely false.... in which they NEVER prosecute the KNOWN liars!!! EVER!!! Its felony perjury. We are ALL very easy targets (men, especially, of course), for false accusation, and EXTORTION!... and the government is ENCOURAGING it, whether they know it or not. Tell them to START PROSECUTING people for LYING under oath to Judges and Magistrates... Currently there has NEVER been a Prosecution for lying to get a Protective Order or Restraining Order... NEVER in America! 2-3 million of these orders issued EVERY year in America... ZERO prosecutions for lying to get one, and ALL of the Judges / Magistrates KNOW it happens ALL the time! They CATCH them in flat out lies VERY often, falsely accusing people, but they NEVER charge them, and allow them to continue to do it, until someone believes them, and an innocent person is in jail. Almost ALL of these cases are he said / she said.. with no evidence whatsoever. Therefore, it can rarely be provenything ever happened... so, do "domestic abusers" go free, and get away with the crime?... NO!.. Our lawmakers simply REMOVED the burden of proof, so that now, if someone says that you abused them, and they stick to their word.... you are GUILTY!!! Simple. Yes, it is LITERALLY that simple!!! I have seen it with my own eyes, MANY times! CALL the Senate Judiciary Committee in Washington DC (202) 224-5225 Ask for Evelyn Fortier... This is PRECISELY HER JOB!! Issues with domestic violence in the Judiciary. They KNOW this is a problem ,but they say its a "states issue" not Federal... Then WHY is it happening in EVERY single state? ALL of the state laws are coming from VAWA (the violence against women act, which is OBVIOUSLY gender biased from the VERY NAME)! They also KNOW this is a problem, but they think it is very rare..... WRONG!!! The MAJORITY of these accusations are false.... several studies have concluded this. When will a man's innocence, be just as important as domestic abuse? THAT is the question. Currently domestic abuse is SO "politically sensitive" that they simply DON'T CARE if innocent men go to jail or prison. As the Orange Trumpster would say... "Sad", "so sad". Its going to take an HONEST female politician, with integrity to fix this problem. Any male politician will be completely smeared if tries to change this... they will say that he doesn't care about domestic violence, probably even call him a "wife beater". Call The Senate Judiciary Committee in Washington, DC (202) 224-5225 Ask for Evelyn Fortier Tell her to give Americans' DUE PROCESS and PRESUMPTION of innocence back! Tell them to RETURN the BURDEN of PROOF, for domestic violence issues, INCLUDING Protective Orders / Restraining Orders! Do it now, or the false accusations will continue...
Aug 14th, 2017
D S. from Spartanburg, SC writes:
I am currently a victim of false allegations of domestic violence. I haven't seen my kids in over two months, I was removed from my house, and have to find my own place to live. My wife lied in court stating I touched her while I looked at her laughing calling 911 on me. I go to court Sep 7 to fight these allegations but it is a losing battle. It's my word against hers. Trying to stay strong.
Aug 13th, 2017
Otis K. from Temple, TX signed.
Aug 13th, 2017
James G. from Laneville, TX writes:
I was raised to never raise a hand to a woman, no matter what. But I have witnessed women, lie in order to take revenge on a former boyfriend or husband, and I feel this is just as wrong.
Aug 12th, 2017
Someone from Bellevue, WA writes:
One reason there are false domestic. Violance claims is to make a no fault divorce state a fault state. In Washington state one or both parties in a divorce can claim domestic violance in order to obtain 191 parental restrictions. It's easy to do, and all you need is a police report to do it. That is because in family court you need a proponderance of evidence or more than fifty percent. You do not need a conviction just a report, and you acheive perental misconduct. That allows you to move out of state, have the other person removed from the home, limit time with children and eliminate any joint decision making, even when there was no abuse. Remember there is no investigation when the police report is filed, no due process, one person is arrested and jailed. In Washington state there is zero tolerance so dv can apply to almost any thing.
Aug 11th, 2017
Oscar G. from Mcdonough, GA writes:
On Jan 16, 2016, I brought my fiancee to the U.S. Shortly thereafter, it was evident that she had used me just to come to this country. I therefore broke it up with her and bought her an airfare so that she could go back to her homeland. Next thing I know the police were at my house questioning me about some bruises on her arms. I was later questioned by two investigators who believed every lie that woman told them. She told them that I raped her on a number of occasions, that I hit her on more than one occasion, and that she had lived in hell in my house. The investigators, however, never asked her why she had not called the police in one of those occasions. Although I explained to those two FAMOUS investigators what really was going on, they didn't care. They only had one thing in mind: making an arrest. I was charged with domestic violence, arrested, and jailed. A month later, I lost my federal job. Six months later, I had to file for bankruptcy no to lose my house. Although the case was ultimately dismissed, no one wants to hire me. I've been trying to become a Police Officer for the longest. Whenever I get to the Background phase it's a done deal: I am out. Now tell me who's the real victim? THE AMERICAN JUSTICE SYSTEM IS BROKEN!!!
Aug 10th, 2017
Someone from Fort Lauderdale, FL writes:
Some provisions of the Violence against Women Act (VAWA) are being used by foreign national spouses to bypass the immigration laws of the United States to obtain a Green Card. On 07-03/2017, my wife went under the care of the Crisis Center for Domestic Violence with my son, WITH A PURE FALSE DECLARATION. PLEASE, "THERE WAS NO VERBAL THREATS TOWARD HER " AND "I DID NOT HIT HER IN THE HEAD WITH A HAND GUN A FEW DAYS AGO." THIS IS MORE THAN A FALSE STATEMENT. Why did she not call the police that day to witness the blood and the scar ?. WHY NOT, SHE SHOULD. She lied to the authoriries. GOD IS MY ONLY WITNESS . I found myself falsy accused of a crime like that I did not commit. We must take a stand ENOUGH IS ENOUGH - THE LIARS ARE THE WINNERS.
Aug 9th, 2017
Joseph G. from Evanston, WY signed.
Aug 9th, 2017
Someone from Evanston, WY signed.
Aug 9th, 2017
Judy C. from Sebastian, FL signed.
Aug 9th, 2017
Someone from Knox, PA writes:
Father falsely accused of raping his daughter, 1 of 5 children, no evidence wife mentally challenged wants rid of him for the free stuff she gets off the system wrong with this system he's in jail,my son ,it's not innocent until proven guilty it's guilty until proven innocent and these attorneys and judges are making big bucks and fame while destroying the family and innocent people falsely accused
Aug 8th, 2017
Alex C. from Sebastian, FL signed.
Aug 8th, 2017
Judith C. from Sebastian, FL signed.
Aug 7th, 2017
Roberto A. from Lynn, MA signed.
Aug 7th, 2017
Roberto A. from Lynn, MA signed.
Aug 7th, 2017
Roberto A. from Lynn, MA signed.
Aug 7th, 2017
Someone from Lynn, MA writes:
This is a most reprehensible crime. Those who fabricate to get ahead, to get what they want or for their own selfish reasons don' t know the pain, suffering and they cause to those they choose as their victims!!! These people should have to prove what has happened with physical evidence. Those falsely accused are treated like criminals even though in this country "you are innocent until PROVEN guilty." People's lives and reputations are ruined because someone said an act happened...STOP this now!!! Keep these innocent men safe...
Aug 5th, 2017
Someone from Marysville, WA writes:
I was the victim of a fraudulent restraining order by a serial abuser & false reporter. False accusations of rape, child abuse, and child sexual abuse but our "no rules of evidence" DV law means that Commissioners can use even open bias in deciding a case when you have a mountain of evidence to defend yourself. The person with the DVPO against me proceeded to stalk me via social media, my mail, in person, send me threatening phone calls and even found a way to monitor my text and phone calls. The police did nothing because she was the one with the restraining order and prosecutors don't prosecute these cases without a restraining order violation. As a result I lost my home, I was homeless with children, and my children lived with an abuser who repeatedly put them in the hospital. I'm one of the few who successfully mounted the evidence to prove myself innocent of DV allegations beyond a shadow of a doubt. To this day I live partially in hiding because the Courts are always willing to help my abuser and my children's abuser. I will never vote again for anyone who supports this bigoted theft and abuse of our children. I vow to spend every day fighting till my children no longer cry every night because the Courts place them with a documented (by CPS & medical professionals) abuser. Do your job and impeach the corrupt Judges and Commissioners who don't follow the law but instead profit off of abused children.
Aug 5th, 2017
Edward R. from Roanoke, VA writes:
False accusations of domestic abuse are widespread and systemic. If you are accused, you are guilty. They are happening because there is NO BURDEN of PROOF, there is NO DUE PROCESS, and there is absolutely NO RISK for lying under oath.... they NEVER prosecute it. Give American citizens their due process rights back, STOP taking action against innocent American citizens, unless they have been PROVEN to have committed a crime, and start PROSECUTING the people who are PROVEN to have lied... its already Felony perjury... start prosecuting them. It really is that simple.
Aug 5th, 2017
Alfredo A. from La Quinta, CA writes:
As a victim of this malicious Act I can say that I would not wish this on any man who loves there kids.
Aug 5th, 2017
Alfredo A. from La Quinta, CA writes:
As a victim of this malicious Act I can say that I would not wish this on any man who loves there kids.
Aug 5th, 2017
Someone from La Quinta, CA writes:
The day after my husband and me started dating his ex-girlfriend/daughters Mother, found out he was dating somebody she called the police to his house which he solely owned and told the police that he broke her cell phone on purpose claiming that she walked into the room and the phone had smoke coming from her phone. The police office took him in and processed him. He was let out early the next morning and returned to his house and she showed up with the sheriff and a temporary restraining order which stated that in October 2015, December 2015, and February 2016 "he got physical" with her, I have heard women who have actually been victims of domestic violence and never once did the describ it as "he got physical" they actually had details of what had happened. They also didn't all of a sudden 4 months after the supposed last incident become in fear for her life. Which I guess it was just a coincidence that it was the day after his first date with another women, not to mention she had never called the police or had the police called from a neighbor, shown or told anybody prior that "he got physical" with her in their whole 6 year relationship. During the month he had to was waiting to contest the restraining order, which she included his young daughter on, he was told he could not go home to his own house because she was living there and he was not allowed to see or speak to his daughter. The hearing was postponed for another 6 weeks and when he finally went in with his self paid attorney to contest the trumped up accusations she told the judge that he broke her phone and she held up a broken cell phone which could have been from 5 years ago for all anybody knew. My husbands attorney could hardly get a work in before the judge shut her down and continued to do so. He then granted her a THREE year restraining order for supposably braking her cell phone, I guess all the evidence he needed was because she said so. We became aware that she had no belongings at his house and has not been staying there for the last 6 weeks prior to the court date and yet when his attended request that he get to have his house back she claimed that she stilled had to get a few things out and the judge gave her another 60 days to do this. During this time she took all the TVs in the house all of his cloths, broke off all the tops to his cologne bottle and helped herself to any furniture she wanted. She kept him to his daughter for o et 2 1/2 mouths she left the a/c turned way down and was not allowed in his house, where he had all of his tools for his self employed company for 120 days. On top of all of this she requested that the judge send him to anger management classes which he granted 52 weeks of classes and he can't have joint custody (physical or legal) of his daughters till they are completed which is finally a few weeks away, which means he has not had any say in her education or medical decisions for this whole time and over the last almost year now his daughter has flunked her class and the teacher thinks she has ADD and the teacher is holding her back and she refuses to believe it and is insisting on sending her on to the next grade which she is not prepared for. She has gained too much weight due to her feeding his daughter fast food every time she has her and we can only control what she eat and studying when we have her. The principal of his daughters school see what she is about and has provided a letter to the court in order to help him obtain joint physical and legal custody back so we can hold her back as the teacher insisted she needed and then we can get her tested for ADD since her Mother won't. This last year has been one huge nightmare for my husband I feel so terrible that he has had to go through this and I hope and pray the judge will see her for what she is, a big fat liar, and give him back some say over his daughters life before it get too far I to this year. Oh I forget one of the other huge thing she claimed that she made all the payments on "her" car which my husband is actually the sole owner and the only person on the loan and the judge has given her sole control over the car which we have had to. See the payments on since she has yet to make 1 and what does she care since its nit her credit and she is so irresponsible I am afraid she is going yo let the insurance laps and then get into an accident and then it would be our liability since its his car, which I still am not c,ear how the judge can just give her my husbands property to drive around even though they were never married and our state isn't a common law state so all she ever was, was his girlfriend and they broke up and be let her have access to his house for 4 months and handed her his car. On top of the fact that we pay her child support and we have his daughter more than she does. I just hope he made a mistake and for some reading thought they were married or something and then we can sell the car and get that liability off our backs and give us the control we need to insure his daughter is healthy and learning how she needs to learn. There is so much at steak with this and she just acts like nothing ever happened in fact she actually said that was just our break up, like somehow she thinks that is how everybody handles a break up. It is just terrible that women would lie about something so horrific that is discusting and the court just believes everything she says
Aug 5th, 2017
Howard G. from Holtsville, NY signed.
Aug 4th, 2017
Ian G. from Davenport, IA signed.
Aug 4th, 2017
Ian G. from Davenport, IA signed.
Aug 4th, 2017
JON I. from Brooklyn, NY signed.
Aug 4th, 2017
Gregory S. from Manchester, NH signed.
Aug 4th, 2017
Someone from Rockville, MD writes:
False allegations of domestic violence are a blight on the soul of our nation's criminal justice system.
Aug 3rd, 2017
Someone from Gallatin, TN writes:
I have four sons, and two of them are just starting to go through a small portion of what many of these men have experienced. my heart breaks for so many. My sons were raise in a broken home, and by a step father and later we divorced, but I never thought of doing the things I have read here, to this day the two the wasn't his and he raise still call him dad. I can' t wrap my head around what my sons will be facing in the future, in a system that is broke, like this, when all they want to do is be good father the way they were raise to be, I remember my oldest when he divorced, his ex, was trying to pull the every other weekend, he said, I would never expect you to be a mom just 4 days a month how could you expect me to be a dad just 4 days a month, guess, that puts it in perspective. I pray the courts change before more children pay the price.