Stop False Allegations of Domestic Violence
Messages Sent So Far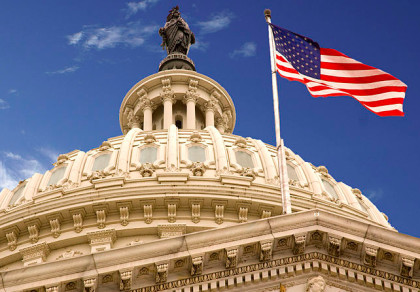 We, the undersigned, are writing in hopes of bringing to your attention a dire misjustice that is occuring in our state as well as many others across the US. Laws inacted to protect the victims of the vile crime of domestic violence are being misused by both citizens as well as law enforcement, and in this process innocent men's lives are being destroyed. In most states, the burden of proof is being thrown out and the simple word of the acuser is being taken without question, many times without the accused even being allowed to speak. True victims of domestic violence, some of whose names you will find below, find this to be deplorable. Not only can a woman falsely accuse a man of domestic violence without fear of consequence, but the accused man has no voice against her. The accuser can be a mentally disturbed individual using such laws to exact her revenge against a man who simply does not want to be in a relationship anymore, and her word is automatically taken, even when no evidence is in place. The man in such cases is automatically arrested, injunctions are automatically set in place, and even if he is able to prove his innocence in court he has lost months of his life due to the fact that she cried wolf. Worse yet are the cases of these innocent men who are poor and have no means to hire private attorneys. Their public defenders assume they are guilty and therefore do only the bare necessities to be their legal voice.We are not in any way asking for a revocation of the laws that protect true victims of domestic violence. Our wish is that these laws be revisited and indications made to to allow for criminal and civil prosecution when someone, whether male or female, has misused these laws in a vindictive and cunning way. We also would ask that law enforcement officers, public attorneys, and judges be forced to recognize the precept that the accused is innocent until proven guilty. Unfortunately, in the cases of domestic violence accusations, the opposite is true. An example of this is that of a 20 year old Florida resident who made the bond that was set for him, only to be picked up the very next day without provocation. The acuser in this case simply told the court she was afraid. He had done nothing in terms of trying to contact her or see her, and was not without several witnesses the few short hours he was free. Something must be done to prevent those who would lie about being a victim of domestic violence from continuing to do so. If it is not, our prisons will be overrun with innocent men and our streets will be controlled by the women who sent them there.
Public Comments
Oct 9th, 2016
CYNTHIA L. from PEABODY, MA signed.
Oct 8th, 2016
CYNTHIA L. from Peabody, MA writes:
my husband sitting in jail due to false allegations of a******bag drug bag alcoholic woman came into my apt jan 2 2016 arrested nothing done. court dates and lawyer on aug 17 not prepared. paid 670. ****en courts a re a******show. lawyer thursday when i went to court in court room was a mf dick demanded a lg amout money only had 200./ was out work x4 months how low can lawyer get threatened walk off case again continue .i cant take any m,ore time. he sits ten months laawyer done nothing took money done shit. the system is ****ed. innocent men sit in jail due to these scumb bags women whom who lie and have many wrong chaRGHES LAWYERS THIERVES.NO FAIR SYSTEM 20 GRAND GIVEN
Oct 7th, 2016
Jane N. from Round Rock, TX signed.
Oct 6th, 2016
Elizabeth M. from Fresno, CA signed.
Oct 5th, 2016
Someone from Mechanicsville, MD signed.
Oct 4th, 2016
Someone from Pueblo, CO writes:
My daughter is currently going through this now. Not only have the accuser done this for revenge but was texting my daughter with harsh offensive text. They said the police was not going to help her and that they knew someone in the system and that she was going to suffer. Sure enough the defense (public defender) act as if they have their hands tied as she go to jail almost every court date. They said they control her life now. (Which I submitted the text messages to the police ) they make it impossible to keep a job to pay for a lawyer to actually defend you. It is their word against yours with no common sense in use.
Oct 4th, 2016
Falsely A. from Roanoke, VA writes:
Why was this petition offline and not accessible for several days? Is the TRUTH becoming too much for the feminists to handle? Innocent until proven guilty has literally been reversed, when it comes to domestic violence allegations.... and the feminists like it that way, thank you very much!
Oct 4th, 2016
Someone from Stratford, NJ writes:
This is a post just send to this petition to find out why nobody posted here for 6 days after this petition was offline with a HTTP 404 error. I expect that more people will want to petition congress to allow people that have become victims of false accusations of domestic violence to seek remedies against their accusers. A law that turned due process rules off just for 'domestic violence' should have never past oversight of the house. Why not murder which is a more severe crime? I guess people would not feel good about the consequences of ex parte conviction of people who never had a chance to defend their innocence. A person accused accused of 'domestic violence' will loose his house, access to his children and gets his right to bear arms removed without even a chance to present his case to the court.
Sep 27th, 2016
Someone from Sevierville, TN writes:
In may of this year I had no.money to get my prescriptions for my bipolar, ptsd, personality disorder, severe depression, & aniexty, not to mention I have no thyroid, was out of them meds, as well as meds to help my control severe pain from damage in my cervical spine because of lack of insurance to insert a stimulator. I had been out of all my meds at this point for 2 weeks, locked myself in my dead grand babies room with know power or water for 2 weeks, I had literally lost it so I drove from my home in Salisbury, nc to be with family at vacation home in Sevierville, tn. All I know is what my family has told me, that I literally just lost it, like it wasn't even me, said I kicked over kitchen island, starting hitting walls with head & fist but they couldn't get "me" back said they were trying to keep.me from leaving to go back to nc, back to the house. They said I then called 911 myself got arrested for aggravated assault domestic 2xs, I came 2 about 3 days later in a holding cell with 20 plus woman, used personal items, trash, people with lice, & everyone just piled on each other. No meds at all, no visit to dr. & was there 7 days mentally getting worse, I have all documents needs from nc stating I am disabled, my 5 mental illness & my first court date in July my own public defender Amber Hass would not let me talk, got mad cause I wouldn't plea to something a have no knowledge, refused to look at medical documents told Judge Radar, the she wanted a drug test which I had xanax for mental, & a mental evaluation, I call the mental institution they will not get involved, because I live in nc have been diagnosed more than once, have been committed for 72 hrs, talk to a psychologist once a month, a therapist twice a week for over 2 years. Which also wrote letters in my defense. I go back this Friday 9-30-16 I've never been more scared in my life, my husband has explained to all the authorities he could my situation, I'm no violent I'm a self harmer, he wants charges dropped no one was touched at all or hurt. I need help, we all need help & justice
Sep 27th, 2016
Someone from Oxnard, CA signed.
Sep 26th, 2016
Someone from Collegeville, PA signed.
Sep 26th, 2016
Someone from Louisville, KY signed.
Sep 26th, 2016
Someone from Pensacola, FL signed.
Sep 26th, 2016
Someone from Longwood, FL signed.
Sep 26th, 2016
Someone from Granada Hills, CA signed.
Sep 26th, 2016
Someone from Chicago, IL writes:
I saw a situation exactly like this happen to a close friend of mine. Upon a break up, my friend's girlfriend began making false accusations about him, claiming he abused her, threatened her, and damaged her property, all false accusations. Because of this, he was unfortunately in and out of jail as an innocent person. He continues to go through this process over and over, as she is unstable and continues to make false accusations even though she lost every case in court and even dropped the orders of protection herself. It is sad that law enforcement so quickly take the sides of females without proof of abuse and/or mistreatment. In no way am I stating that domestic violence in any way is okay, but the fact that innocent people are going to jail and building up a record is unfair and detrimental. It may not seem like a big deal to many, but having to constantly live in fear of having false accusation made about you and having to face jail time because of it, is no way to live. This law truly needs to be changed to protect both men and women from dealing with consequences of false accusations. Unfortunately, in cases like these, the "innocent until proven guilty" rule is simply disregarded due to the fact that individuals being falsely accused are usually forced to take the blame for actions they did not commit. Something truly needs to change.
Sep 25th, 2016
Someone from Caseville, MI signed.
Sep 25th, 2016
Someone from Fort Lauderdale, FL writes:
Dear Congress, On Ovtober 27, 2014, the night prior to my former husband moving into his own home, I was beat up. My perpetrator is a former Daytona Beach Police officer. I fled our condo to call 911 in fear for my life. My ex shortly arrived downstairs and asked if I phoned the police. One validated he said good call an ambulance she stabbed me. ON the 911 call I say, " oh my god he stabbed himself, someone has to get the knife my prints aren't on it". He than proceeded to meet the first responder outside, informed her he's a former cop, and despite never having been arrested, no blood on me standing all of 5'4 and 115 pounds, my 6 foot tall ex cop weighing 225 pounds had me arrested. Than followed a second degree felony charge against me of assault with a deadly weapon. I demanded to take a polygraph prior to his depo to the tune of 1000. When he was deposed the first thing my lawyer inquired about was his education. He received a degree from university of Oklahoma. So my lawyer in front of the state prosecutor pulled out his application to the Daytona beach police department from 1999. My lawyer than asked if the degree he had claimed to earn from the university of Maryland in criminology was in fact true.......... No he answered. If a state prosecutor continues a depodition with a person who perjured himself on an application with the state to carry a gun and protect the taxpayers who pay for his work, why would he not only had been charged with perjury but the case should've been dropped as the victim wasn't even credible. After 16 months, post traumatic stress disorder and having never done so much as receive a speeding ticket, the state asked to review my polygraph. Additionally they concurred I did NOT stab my husband. So his word against mine, and I was the tru victim, why wasn't he arrested not only for false allegations but perjury AND domestic violence? I went so far as to ask our state attorney in the 17th circuit court district. They've refused to reopen this case. Is this how victims are protected? Please consider that lives are compromised and without the financial means from my hard work, I would've been just another convicted felon. From the day I hired my lawyer, the best money could buy, I said DO NOT EVER OFFER ME A PLEA as I'd rather go to trial and jail before I'd admit to something I could never ever do. We need justice and a system that works. Clearly it's broken.
Sep 25th, 2016
Someone from Peabody, MA writes:
Sep 25th, 2016
Someone from Seagrove, NC signed.
Sep 25th, 2016
Someone from Seattle, WA writes:
I am a victim of falsely accused domestic violence
Sep 24th, 2016
Someone from Houston, TX writes:
dear congress, please stop false accusations of domestic violence. i had a clean record with 3 kids and one on the way. i always suspect my wife had undiagnosed border. she cut her face and called the cops and got me arrested. 2nd time, she banged her hands on the wall and went to emergency and blamed it on me. 3rd time she told the cops with another false accusation that "i wanted to kill her and harm the kids". in return i cant go home, im losing business cause i worked from home and my wife might possibly sell all my business equipment, had 2 magistrate order, cant see my kids that i love dearly and i have to fight to prove my innocence. i have recorded evidence of her saying she will file fake domestic case against me which cops didnt care to listen and got me arrested on District Attorney. im severely punished for a crime i didnt commit. this is wrong on so many levels. this whole case is fabricated. my wife i believe has either mental health issues or she is just an evil person. i have to prove my innocence in court but this law give women too much power to abuse it.
Sep 24th, 2016
Someone from Hallandale, FL writes:
Dear Congress please Stop False Allegations of Domestic Violence under "backer act" !! We believe in you, we believe in Law we believe in Justice. I was wrongfully backer acted, and I had done nothing wrong. Thank you. sk - I am even ashamed to use my real name here, I am ashamed to even be associated or connections with backer act.
Sep 24th, 2016
Someone from Henderson, KY signed.
Sep 23rd, 2016
Someone from Carterville, IL signed.
Sep 23rd, 2016
Someone from Divide, CO writes:
My wife and I are going through an absolute nightmare right now due to the ridiculous law surrounding domestic violence. My wife is an actual severe victim of violence at the hands of her father as a child. It is never going to tear our family apart but we are being put through the ringer as a family. The law allows for no wisdom and discernment for police, who ought to be entrusted to do their jobs.
Sep 23rd, 2016
Someone from Silver Springs, NV signed.
Sep 23rd, 2016
Someone from Independence, MO signed.
Sep 22nd, 2016
Someone from Brunswick, OH signed.
Sep 22nd, 2016
Someone from Chicago Ridge, IL signed.
Sep 22nd, 2016
Someone from Malvern, AR writes:
I'm dealing with the THIRD round of false allegations and because of it have had my visiting rights to my children revoked. All because their mother got mad that I told her she had to get the home loan out of my name... It's only been 4 years since our divorce. But I guess when you're the sherif's secretary in a small town in Arkansas, you can get away with that.
Sep 21st, 2016
Someone from Hazel Park, MI signed.
Sep 21st, 2016
Someone from Franklin, MN writes:
I was a victim of these exact circumstances. The accuser is a scorn ex with whom i own a business a home and a child with. Through her lies and calculated misuse of the system I have been arrested, had my son taken away, given a litany of reprimands and orders that restrict our communication and furthermore I have had zero opportunity to explain my side of the story. I feel as if my rights stopped being valid at her first accusation. Something must be done to stop this madness.
Sep 21st, 2016
Someone from Peabody, MA writes:
cops lie joes in jail since 1/2/201nothing done no bail grand jury lied kid made stories lawyer not ready went to court.im broke in debt in bills sick out work almoast homless becxause of this rotten liar tina brought false allegations sayin g he strangulated he no marks passed out hit table in my apt druken stupor pigs lied on records da cronan made the kid lie hanfg my husband like witch trials in saLEM MASS
Sep 21st, 2016
Someone from San Diego, CA writes:
No citizen should be denied the right of due process. Law enforcement should not make arrests based on gender or word. Law enforcement should examine evidence, and make a reasonable decision. If an error in judgment is made, at least hold the appropriate party accountable.
Sep 21st, 2016
Someone from Mastic, NY signed.
Sep 20th, 2016
Someone from Maumelle, AR signed.
Sep 20th, 2016
Someone from Fresno, CA signed.
Sep 20th, 2016
Someone from Bradenton, FL writes:
Criminal manipulation, abuse of process, one sided, instant credibility, instant victimization = free pass to terrorize and torture. Forum shopping (denied in one county, try again tomorrow in the next), perjury, false/fraudulent allegations - GLORIFIED BY NO CONSEQUENCES! I am a woman who made a 'sexual harassment' allegation against a very bad man. Unbeknownst to me, he's married, his wife being just as evil as him knew it was a race to the Violence Protection Office - never crossed my mind. 10 year stalking injunction issued with no evidence - just her word. Since, she has filed complaints at 9 different law enforcement agencies, as well as weekly violations to the court. I've been arrested twice, no charges filed, however the sick pleasure she feels by being the "victim" and having the "Power". Considering this is just the first year, I can expect that I will be in prison by year 5. She has a 7th grade education, with a master in criminal manipulation. My Bachelor of Nursing and Bachelor in Psychology are worthless now. She has destroyed my reputation by constant character assassination and slander. What I know is that the criminal justice system is nothing if they don't have a revolving door - ends justify the means (making criminals any way they can). The entire family is mentally ill, so my choice now is their wrath & fear for my life or prison. Fabulous life sitting and waiting for the next shoe to drop, absolutely powerless! You would think after all she's done, if I really was a danger to her - she wouldn't continue to taunt and torture me and/or I would have REALLY hurt her. My entire life has been destroyed, my reality is sad - I didn't know the world was this bad!!
Sep 20th, 2016
Someone from San Leandro, CA signed.