Stop False Allegations of Domestic Violence
Messages Sent So Far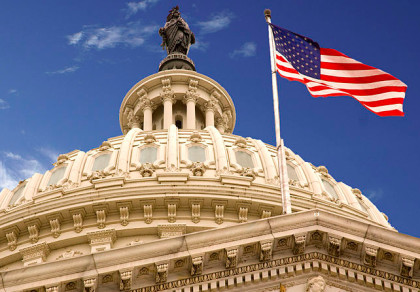 We, the undersigned, are writing in hopes of bringing to your attention a dire misjustice that is occuring in our state as well as many others across the US. Laws inacted to protect the victims of the vile crime of domestic violence are being misused by both citizens as well as law enforcement, and in this process innocent men's lives are being destroyed. In most states, the burden of proof is being thrown out and the simple word of the acuser is being taken without question, many times without the accused even being allowed to speak. True victims of domestic violence, some of whose names you will find below, find this to be deplorable. Not only can a woman falsely accuse a man of domestic violence without fear of consequence, but the accused man has no voice against her. The accuser can be a mentally disturbed individual using such laws to exact her revenge against a man who simply does not want to be in a relationship anymore, and her word is automatically taken, even when no evidence is in place. The man in such cases is automatically arrested, injunctions are automatically set in place, and even if he is able to prove his innocence in court he has lost months of his life due to the fact that she cried wolf. Worse yet are the cases of these innocent men who are poor and have no means to hire private attorneys. Their public defenders assume they are guilty and therefore do only the bare necessities to be their legal voice.We are not in any way asking for a revocation of the laws that protect true victims of domestic violence. Our wish is that these laws be revisited and indications made to to allow for criminal and civil prosecution when someone, whether male or female, has misused these laws in a vindictive and cunning way. We also would ask that law enforcement officers, public attorneys, and judges be forced to recognize the precept that the accused is innocent until proven guilty. Unfortunately, in the cases of domestic violence accusations, the opposite is true. An example of this is that of a 20 year old Florida resident who made the bond that was set for him, only to be picked up the very next day without provocation. The acuser in this case simply told the court she was afraid. He had done nothing in terms of trying to contact her or see her, and was not without several witnesses the few short hours he was free. Something must be done to prevent those who would lie about being a victim of domestic violence from continuing to do so. If it is not, our prisons will be overrun with innocent men and our streets will be controlled by the women who sent them there.
Public Comments
May 20th, 2017
Helen B. from Lake Worth, FL writes:
This petition needs to be changed to state that "not only can someone accuse their former spouse or partner." This is not just a crime against men. My former husband tried to destroy my life by filing false Child Protective Services cases, false police reports, and filing a false restraining order against me, all in an effort to keep my son away from me. He was found committing perjury in court and of violating a court order--the outcome: no punishment and not being liable for having to pay for my legal fees. The court system protects ALL alienators, men and women alike. It's time to bring light to this REAL crime and abuse against our children!
May 18th, 2017
Someone from Roanoke, VA writes:
Everyone... Please, CALL the Senate Judiciary Committee in Washington DC at (202) 224-5225 (202) 224-5225 Senate Judiciary Committee in Washington DC Ask for Senator Chuck Grassley or Evelyn Fortier. I was recently contacted by a member of the Senate Judiciary Committee, and I was told they have finally agreed to "look at this issue". However, I don't think they realize how serious this problem really is. CALL THEM and TELL THEM! PLEASE. 2-3 million Protective Orders, Restraining Orders, Domestic Violence Injunctions, PFA's, etc. issued EVERY YEAR in America!.... ZERO prosecutions for LYING under oath to get one! Never! The Judges, the Magistrates, the LEO'S, the court clerks, the lawyers.... they ALL KNOW that people lie CONSTANTLY... they all know how often it happens... they catch these accusers in lies a LOT!... Sometimes the accuser ADMITS that they LIED under oath!... They STILL will NOT prosecute them! They are "afraid" that if they start prosecuting them, the REAL VICTIMS will be too afraid to "come forward"... So, they take any "believable" accusation, and ACT on it, with NO TRIAL, NO DUE PROCESS, and NO burden of PROOF, whatsoever... While simultaneously GUARANTEEING the accuser that they WILL NOT be prosecuted for FELONY PERJURY (that's what lying under oath is), even if they flat out admit, that they lied under oath, and falsely accused and INNOCENT PERSON! THAT, my friends, is GUILTY, until proven innocent!! The EXACT opposite of how our criminal justice system is supposed to work! How did we go from innocent until proven guilty, to the EXACT opposite? About 20-30 years ago, the FEDERAL GOVERNMENT (along with VAWA, the violence against women act- a gender discriminatory set of laws, from the VERY NAME), threw due process and the constitution right out the window, because of "domestic violence". They say you don't need "due process" because its not a "criminal case".. its just a "civil matter".... therefore, you don't get due process! You just get thrown out of your OWN house, by ANY FEMALE that happens to live there, ANY time she WANTS!!.... and with that you are immediately HOMELESS and considered to be a "domestic abuser".... You will now have to go to court, and somehow PROVE that you did NOT commit the "abuse", if you ever want to go back to your own house... meanwhile, the accuser can steal nearly everything you own. Yes, that's right friends.... it has been that way for about 20-30 years now!! Possibly MILLIONS of completely innocent men, kicked out of their own homes, locked in jail for going back (see, if you go back to your OWN house for any reason whatsoever, THEN its a "criminal matter", and you're facing a YEAR or more in jail), had entire households full of furniture STOLEN, has cars STOLEN, and LIVES DESTROYED... all with a simple LIE, where there is NO RISK whatsoever for getting caught LYING UNDER OATH to the Judge or Magistrate. It has NEVER happened with respect to these "ex-parte' orders that our government came up with.... Just 2-3 million of these orders EVER YEAR that most people ASSUME are REAL CASES of domestic violence!... Studies have shown that approximately 80% of these cases are completely false, or very trivial in nature. These orders are CLEARLY UNCONSTITUTIONAL!! A New Jersey Judge ruled them as such, in the case "Crespo vs Crespo" (please google it)... however, another Judge overturned it on appeal, to keep with the status quo. These Protective Orders, Restraining Orders, PFA's, Domestic Violence injunctions are the BIGGEST CIVIL RIGHTS ABUSES of the 21 century!! Men lose their homes, get labelled abusers, get locked in jail, and usually have to COMPLETELY start their life over, just because a woman is not "happy".... The accuser can literally STEAL nearly everything the man has, then move on to the next man, and do it to him too! I'm not saying that most women are like this, but there are a lot that do this VERY thing, repetitively. Illegal immigrants are even doing this, because they can get a faster path to citizenship, when they are the "victim" of domestic violence... but really EVERY man in America that lives with a female, is at a HUGE risk of losing EVERYTHING and being labelled an abuser, with ONE simple lie, were the accuser has NO RISK whatsoever for getting caught. This WILL CHANGE!! Please call the bureaucrats in Washington DC, and hurry it along! Domestic violence is horrible, and those responsible should be punished.... but we HAVE to regard EVERYONE as INNOCENT until proven guilty. STOP taking legal action on American citizens, until it is proven that a crime occurred... false accusations happen WAY TOO MUCH... it has become the "go-to" tactic in many, many divorces... and it has cost MANY lives, too. All we are asking, is that CONGRESS RESTORE our laws, to INNOCENT until proven guilty... these orders are the EXACT OPPOSITE!! Thank you. These orders are CLEARLY circumventing the Constitution and the notion that we are all innocent, until proven guilty.
May 18th, 2017
Joseph Z. from Kenosha, WI writes:
I was falsely accuse three times of domestic violence , I was in my 40s never ever had any problem with the law before, I was very naïve and I love her even known that I was told from family members to stay away she's bad news I didn't listen , That time I was taking mild depression medication, we both were arrested went to court I was shocked, how the system is so messed up, I plead guilty just to and the nightmare , Little that I know it was going to affect the rest of my life . I had a house she didn't have a place to go so things went back like normal this time a baby came into our life , I was working full-time tried to pay all the bills do you ask her for much she went through so many jobs claiming people are *******s she can get along with anybody , after a while it was affecting my health so I say a stupid thing that she was going to lose me and the boy for you she didn't straighten up her self. That's the worst thing you can say to a womanshe went to her mothers house all the caps me again I haven't done anything I was arrested again got out the next day , they tell me I couldn't go by her , I went to my dads house by my car was there and my medication so I'd fall family member to go with me and we parked two blocks away my family member went up to the door and ask to give my medication she call the cops again I got charge for bail jumping!?. what the hell is Bella jumping ??! Went back to jail got out the next day , she told the cops she was afraid of me . I stayed away in to the court date one or two weeks not sure , she came in in court and tell the judge she was not afraid of me anymore the judge say OK ?! back again like forgive and forget God will take care . I plead guilty I felt damage was done , when you take depression medication very hard to defend yourself I never took illegal drugs or marijuana my friends did in high school , one minute they were fine the next there were so freaking happy I never touched .And I remember that. I wish I had a good family member or friend to go with me in this situation because I could not defend myself I was a wimp a coward and freaked out , all through this process and time the women and children of Women horizons were involved after all this mess they didn't see or suspect that maybe this woman is a liar and emotionally disturbed .No they didn't , at that time it was hard I lost my job I was $3000 behind on child support could not find a decent job child-support threatened me to take me to court I freaked out , My ex-wife tell me everything will be wiped out if you marry me I did not want to do that , But they took me to court and she told the judge she wanted to reconcile . So we did in a court house four months into the marriage or should I say a month and a half she was not sleeping with me I told myself that's OK give time , 3 months later thing got worse , I try to confront her about our life's , she told me my first wife comes by Or call too much when my daughter is here, so I talk to my first wave explain the situation and I had to cut down seeing my daughter I did like any idiot would . That hurt my daughter I became angry one day I told her that I want to divorce she called the cops on me again , at this time I had a real good job I didn't want to lose it but I got a shitty lawyer , I asked for my police report he told me don't worry I'm on your side a red flag went up still did not plead guilty where it six months I was very busy at work i've got divorced and plead guilty again to something I didn't know what I was accused of her and her brother and women and children or Horizon were with her again because of women and children or Horizon , by the time and that was over I had all my stuff in the house expensive furniture and tools her and her brother took everything and there was nothing I could do about it . All this time I kept her inside has been affecting my life I was homeless two times I went to the courthouse and demand that my court records that's what I found out everything was a bunch of fabricated lie I've been so upset with myself. Why would I let someone do that to me and get away with that today five years later my son is going to be 15 I told myself keep the peace until he's old enough then let him know And make sure the authorities family members and the town I was living in now the truth . What can I do after all this time , how many time I went back and forth to court to see my boy . I want my store to be herd ..
May 18th, 2017
Someone from Sterling Heights, MI writes:
On May 1st my DV case was dismissed. The city prosecutor tried to get the judge to postpone the trial. The attorney never subpoenaed the police officer or my ex-wife to come to court. The city prosecutor went to our witness in the police department and told her to ignore the subpoena and not come. Then the police would not allow me to file a police report against my ex-wife for making a false report. I spoke to the detective the following day and she told me that they advised the city prosecutor that they were not going to investigate and pursue charges. The detective even told me that they knew my ex-wife was lying. Yet, the city prosecutor would not dismiss the case and ignored my attorney. I believe it was all a game of chicken, the city was waiting for me to give in and take a plea deal. This is what our legal system has become? It is complete shit.
May 16th, 2017
Michael P. from Woodruff, SC writes:
Police would not let the witness explain that the accuser was lying about what actualy happen. Witness was trying to help a week before it happen
May 16th, 2017
Michael P. from Woodruff, SC writes:
Police would not let the witness explain that the accuser was lying about what actualy happen. Witness was trying to help a week before it happen
May 16th, 2017
Someone from Fowlerville, MI writes:
My son was convicted to 3 1/2 -15 years. He was just released after doing his 3 1/2 years. He will be on parole for 15 months. His girlfriend was mad at him and all she had to say in court was I'm scared. We couldn't bring up that fact that she had contacted him by phone a few days after the day in question. We were not able to bring in the past to prove she was lying and had some sort of issues that led her to lie. I believe if she was promised her mom/family would not need to know she would tell the truth. She was pushed into these false accusations by family and with her childhood abuse and alcoholism my son had to pay. Sad just sad the story goes on I could write a book.
May 11th, 2017
Chas D. from Stacy, MN signed.
May 11th, 2017
Mark M. from Hinckley, MN writes:
I am the victim in all of the false accusations. Women can use false allegations with no proof and face zero consequence. I am living the movie "Gone Girl." I had no history of violence until inwouldnt walk away from custody of our daughter. Then all of a sudden the domestic violence and sex abuse accusations have come. All proven false. Yet my ex wife can keep saying whatever she wants, whenever she wants.
May 10th, 2017
Someone from Sun City, CA signed.
May 10th, 2017
Chrystall H. from Mckinney, TX signed.
May 9th, 2017
Ashton J. from Temecula, CA writes:
Please contact me , I have voice recordings pictures and everything I need to prove my innocence. The only problem is... they are telling me that I can not use my evidence in the courtroom. County of riverside is trying to peruse me with the felonies from false allegations that my child's mother revoked and told the investigation team that I never put hands on her. My final court date is June 13 , 2017 and I'm looking at 8 years if it does not go my way. Please help!!! I have no history of violence or anything.
May 9th, 2017
Ashton J. from Temecula, CA writes:
Please contact me , I have voice recordings pictures and everything I need to prove my innocence. The only problem is... they are telling me that I can not use my evidence in the courtroom. County of riverside is trying to peruse me with the felonies from false allegations that my child's mother revoked and told the investigation team that I never put hands on her. My final court date is June 13 , 2017 and I'm looking at 8 years if it does not go my way. Please help!!! I have no history of violence or anything.
May 9th, 2017
Someone from Tampa, FL writes:
Women that do this should be ashamed of themselves. They should be held accountable. They should be arrested!
May 9th, 2017
Gina H. from Austin, TX writes:
Innocent Men and WOMEN! I have been falsely accused of Family Violence against my Ex-Boyfriend who is a KNOWN ALCOHOLIC, DRUG ABUSER and SEX ADDICT! He fabricated a story about me being violent and mentally unstable to deflect attention from his BAD BEHAVIOR. These charges resulted in me spending 43 days in Jail and have had a detrimental affect on my life. I demand something be done about this! Parties claiming violence should have to show PROOF! Charges of PURGERY should be placed on the dishonest party. PERIOD!
May 8th, 2017
Michael Y. from Blairsville, GA writes:
I was coerced into taking a plea deal in lieu of losing my company and the contracts and tax while at the courthouse. They were not going two ask the judge to give me a bail. The plaintiff said I pushed her out the window when in fact the police report says I did not and I have police report pictures and pictures from myself showing where she forcefully reentered my residence. I had to attend to putting out fires with my company which was in different states and took more than the 30 days to appeal. now the letter saying that company was going to fire me with the contracts I had, is not enough to fight this. The police chose not to arrest me she took it upon herself to cry wolf and have charges brought against me.
May 3rd, 2017
A W. from New City, NY writes:
What is needed is a new law: "Liability Assertion" - False Allegation needs to be a crime that can be brought forward by the public. When the people can counter file with a False Allegation report, then and only then will this horrible epidemic stop. False Allegation feels like a RAPE of your heart and Soul. It violates your character and destroys trust. It is no different than any other kind of abuse. Anyone can file a false allegation compliant without any ramifications. But, what is needed is the Federal Government to pass a new law that allows people falsely accused to counter file. In order to file a False Allegation, I propose that anyone on both sides that have been found to lie, later change their mind, or misrepresent the facts should be a crime that can be filed by the people, NOT the Police. I have written such a proposed law for anyone who may be interested in looking at it. The proposed law has much more depth than what is written in this post. Civil suits are not helpful... and people know it.
Apr 29th, 2017
Susan M. from Greenville, NC writes:
In four short months my soon to be ex daughter-in-law has almost completely destroyed my sons life as well as their young childrens. Something needs to be done in NC to stop magistrates who have no clue what the law is from signing domestic violence warrants!! Guilty until proven innocent in NC without a doubt!!!
Apr 27th, 2017
Someone from Beverly, MA writes:
Happened to me. When I was being arrested I was covered in food she threw all over me, had a torn shirt and scratches all over me and not a single mark on her, just her word that I "pushed" her while trying to leave the house so I could stop being smacked and kicked. Went to court and was treated like a arch criminal and seeing that there was almost no chance of me winning a case because I was basically seen as guilty I just pleaded out. She never had to go to court and even tried to get back with me a week later. I will never call the cops for anything, that much I do know.
Apr 27th, 2017
Mario M. from Atlanta, GA signed.
Apr 27th, 2017
Someone from Chico, CA signed.
Apr 25th, 2017
Ashley H. from Cheyenne, WY signed.
Apr 22nd, 2017
Ms. V F. from Yakima, WA writes:
My son is going through this right now, and it is very terrible. He has no criminal record has never touch the mother of his children, put she just filed for domestic violence protection. This is terrible. It is not right. It is injustice.
Apr 22nd, 2017
Joshua H. from Valrico, FL signed.
Apr 21st, 2017
Vincent M. from Brooklyn, NY signed.
Apr 20th, 2017
Dale G. from Fargo, ND writes:
REVOLUTION IS THE FINAL SOLUTION North Dakota Wrongfully Convicted https://sites.google.com/site/nodakwc https://sites.google.com/site/nodakwc/domestic-violence-scam https://sites.google.com/site/nodakwc/domestic-violence-scam/the-numb-ers
Apr 18th, 2017
Someone from Evergreen, CO writes:
I was arrested for alleged domestic violence assault, a misdemeanor which basically carries the weight of a felony. I live in Colorado. My constitutional rights have been stripped of me, I am basically guilty until proven innocent. My accuser repeatedly attack me emotionally and physically in the past. She has admitted to assaulting me on more than one previous occasion and also on the night she attacked me and called the police after she attacked me. I was forced to defend myself as when she initiated the attack her dog also joined in severely biting my leg. I had 2 gashes from the dog which I had to forcibly remove from my leg. After I got the dog to stop attacking me, she came charging at me again, I was worried I would sustain further bodily injury from her and/or the dog returning for round 2. I pushed her a little harder to separate ourselves. She started screaming a lie that I was "punching her" and finally backed off. I went to tend to my injuries, she called 911 crying and screaming that I was punching her. A complete fabrication of the events. The cops documented no injuries to the claimed punching area but documented multiple dog bites to myself. I was bleeding and in shock and yet I was handcuffed and taken to jail. I cannot believe the amount of bias from the responding officers, the court system, the judge, and the DA. I have hired a lawyer with an estimate this will cost me at least $10,000 to go through a trial. If convicted I will carry the weight of a DV on my record for life and be barred from owning a gun! How is this an appropriate response?! The female aggressor should be hauled off to jail and stripped of her rights and prosecuted! This has ruined my life, caused untold emotional and psychological damage. I am lucky my employer has known me for a long time and has actually met my partner and agrees she is the crazy one. I am lucky to keep my job. The federal government needs to step in and put these states back in their place! The DA who is prosecuting this case should be on trial in federal court. Yet, I am the one dealing with the day to day fallout.
Apr 18th, 2017
james m. from Wenonah, NJ writes:
every 33 seconds a man falls victim to dv over 863,000 a year and thats just what is reported they need start doing more against ppl crying wolf and false allegations being made
Apr 17th, 2017
Someone from Yreka, CA writes:
I am currently going through something like this. For over a year, my wife began accusing of "spraying stuff on her, putting stuff on her face and messing with her computer", which I have no clue what she is talking about, as do not spray anything the house or put anything on her face and the computer issues are usually because of weak signal. She would wake me out of sleep and accuse me as I just did it. One time I was taking a shower and accuse of "spraying something in the house". One time I just came home from work and accuse me "spraying something in the house" and she was very hysterical and was going walk of the house at 11:00 at night. I call 911 medical and reported this event. Police came and she refused medical attention and they took her to a Domestic Crisis center. Currently she tells everyone that I abuse her. I am not ready to bring her back into house until she get some help her lying.
Apr 14th, 2017
Someone from Oceanside, CA writes:
It should not be so easy for a person to destroy another's life and future with almost no burden of proof. Statutory minimums put all the power in the hands of prosecutors and arresting officers. Judges are unable to perform the job they were elected to in these cases and determine circumstances. All of these laws are well meaning but the current system makes any domestic violence case, essentially, over before it even begins.
Apr 11th, 2017
Katherine Z. from Oakland, MI writes:
Words cannot express how strongly I feel about this!
Apr 11th, 2017
Izabelle E. from Seattle, WA writes:
My husband has two beautiful children who are being kept from him. Due to false domestic violence allegations he is unable to visit either child. Sadly in this case both his exes are friends and are using each other as witnesses in each other's cases. As a true domestic violence victim (previous marriage) I am sicken that grown women would even think of creating false allegations. Anyone who would do such a thing is disgusting. And I asure you, real DV victims look down on them as well. Not to mention the pain they are inflicting on their own children. Every child deserves to have a father in their lives. And women like that make it so their own children are without that special father-child bond. It is a long and difficult road ahead, but we will bring them home. "Love your child more than you hate your ex." For Luthian and Rissana.
Apr 11th, 2017
Richard B. from Greeneville, TN writes:
another issue needs to be addressed is Parental Alienation which is highly abusive to children
Apr 7th, 2017
Mark H. from Porterville, CA writes:
YAAAAA!!!! SOMEONE BESIDES ME GETS IT!!!!!! https://www.gofundme.com/injustice-in-american-law
Apr 4th, 2017
Someone from Palmer, AK writes:
My wife and I have a crazy neighbor so much so we took out a protective stalking order against her. She immediately filed a "domestic violence order" I have never had any relationship nor family involvement. She lied to the clerk of the court and when I asked the clerk she told me "many lie and do this " we are not lawyers and advised me to go get legal advice. It is absolutely crazy that people can easily do this yet it means the wrongful order is posted in the state court record view which they will not remove. Something has to be done about this type of action being taken by individuals using a twisted legal system
Apr 3rd, 2017
Angela H. from Brandon, MS writes:
To many women use this as a weapon to win cases in court, win custody of the child/Ren and gain more money for spouse or child support. Domestic Violence is a serious issue in our country and around the world, it should never be used as a game, and someone filing false reports should be charged with a felony.
Apr 2nd, 2017
Larry B. from Hemet, CA writes:
No man should hit a woman at all. However, many has failed to control one self because of LOVE & EMOTIONAL issues.... We can't have individuals getting mad at someone then lying just to put someone in jail....
Apr 2nd, 2017
Someone from Wheat Ridge, CO writes:
i am a victim of DV AND I AM A WOMEN! why is it that my husband at the time [divorced now] beat me down like a dog and an ambulance took me away, but yet no charges were brought on him. the law let him get away with it, due to the fact that he had cryed wolf on me b 4 and i was charged with DV on probation 4 a crime i didnt do. but there was hard evidence of what he did to me and nothing to this day has happened to him. i was in a wheelchair due to him for 4months. help me.
Mar 30th, 2017
Someone from Clarkston, WA writes:
The original incident documented making fault reports to officer and false allegations of child abuse in Colfax WA. After my ex-wife claims I used my son to assault her. The officer documents the incident no abuse to my son or my ex-wife and sent to the procuters office for charges. After reconfirmed emails from the police captain the records were forward in the matter. The captain of the police department makes declared statements under penalty of perjury of law to changing the report making accusations of the report to domestic violence involvement with complete disregards of provided law he took a oath to uphold. This is not what we expect from the police that are protecting the common good of the public in doing the job they accepted in taking the oath to protect and service the public with following the law's we are all have to follow
Mar 28th, 2017
Someone from Dudley, MA writes:
I worked my entire life, Had a family and a decent home, and I lost every bit of it for a lie. I will never stop fighting till this broken system is fixed! I have two daughters, and I support any and all rights to protect them, but a woman should not be able to take any child away from their father and have the children involved with her boyfriend from the start of an affair, then lie about the father being a threat to take everything he owns and his right as a father. Above everything, morality would be the very least reason, but lying under oath seems to be normal and Lawyers defend the system to make their money off many hard working good fathers.