Stop False Allegations of Domestic Violence
Messages Sent So Far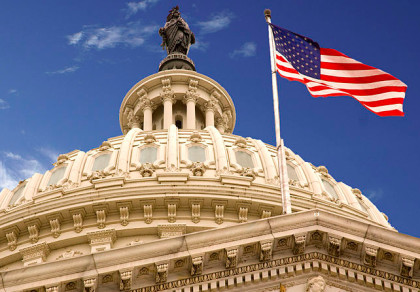 We, the undersigned, are writing in hopes of bringing to your attention a dire misjustice that is occuring in our state as well as many others across the US. Laws inacted to protect the victims of the vile crime of domestic violence are being misused by both citizens as well as law enforcement, and in this process innocent men's lives are being destroyed. In most states, the burden of proof is being thrown out and the simple word of the acuser is being taken without question, many times without the accused even being allowed to speak. True victims of domestic violence, some of whose names you will find below, find this to be deplorable. Not only can a woman falsely accuse a man of domestic violence without fear of consequence, but the accused man has no voice against her. The accuser can be a mentally disturbed individual using such laws to exact her revenge against a man who simply does not want to be in a relationship anymore, and her word is automatically taken, even when no evidence is in place. The man in such cases is automatically arrested, injunctions are automatically set in place, and even if he is able to prove his innocence in court he has lost months of his life due to the fact that she cried wolf. Worse yet are the cases of these innocent men who are poor and have no means to hire private attorneys. Their public defenders assume they are guilty and therefore do only the bare necessities to be their legal voice.We are not in any way asking for a revocation of the laws that protect true victims of domestic violence. Our wish is that these laws be revisited and indications made to to allow for criminal and civil prosecution when someone, whether male or female, has misused these laws in a vindictive and cunning way. We also would ask that law enforcement officers, public attorneys, and judges be forced to recognize the precept that the accused is innocent until proven guilty. Unfortunately, in the cases of domestic violence accusations, the opposite is true. An example of this is that of a 20 year old Florida resident who made the bond that was set for him, only to be picked up the very next day without provocation. The acuser in this case simply told the court she was afraid. He had done nothing in terms of trying to contact her or see her, and was not without several witnesses the few short hours he was free. Something must be done to prevent those who would lie about being a victim of domestic violence from continuing to do so. If it is not, our prisons will be overrun with innocent men and our streets will be controlled by the women who sent them there.
Public Comments
Oct 24th, 2016
Stephen M. from Indianapolis, IN writes:
When either party in a divorce proceeding, the husband or the wife, falsely alleges crimes of domestic violence such that it amounts to perjury, there should be some type of punishment.
Oct 24th, 2016
Someone from Rochester, NY writes:
I recently had a situation where my girlfriend of 3 years got drunk and disorderly. I left her alone for two minutes and returned to find her claiming another man punched her in the arm. The man apologized and she went off on me because I would not do anything except to advise her to contact police. Needless to say she did bit out of spite contacted police on me. I was arrested falsely and I have no family. I was homeless living out of my truck for two weeks. I am an emotional wreck and have no legal recourse. What to do. I have been without my belongings for 2 months now. I think the courts should have more consideration as men are victims too.
Oct 24th, 2016
Someone from Rio Rico, AZ writes:
this is true! My x wife L.D.E accuse me. i was 1000 miles away from her,,i said things ,out of anger, after finding out things, get home 2 days later. 15 min. after getting home, was arrested. Did not know i had a restraining order, it was on r anerversary, 02/14/16 at noon in Rio Rico, Az. As soon as i got home, my 8yr. old duagter, hiding behind the dr to scare me ,like always, when i get in, My duagher said, "RAAWW!!" and hung on to my leg ...when i walked in..,that was the last hug i got from her. My 14yr. old daughter was sitting in the living rm, with her aunt MARIA QUINTERO BELTRAN, (x wifes cousin)lives in NOGALES SONORA,MX. shes a child sycologi. My 14yr.old duagther ,said "ola papi"got up ,gave me a hug and a kiss, Maria, gave me a kiss on the cheek, and a handshake. X, comes out the room, my 8 yr.old, still on my leg. X ,ask me "what am i doing here?"" i said " What?, will talk ,as soon as we get finish getting the things i brought u guys". My kids and her.. She said ,i aint talking to u, and called the police,. The Sheriffs, r the ones that handle RIO RICO AZ. were it took place. its a small community, so they got ther fast, My 14yr.old and her aunt Maria, wanted to go outside, i told them, dont, so u can c, im not hurting ur mom,. My 8yr. old,was ther the hole time with me.. As soon as LDE ,herd the sirenes, she ran outside and started crying histerically, My 8yr. old ask her "mami, xk lloras, k t pasa???".(why u crying mami,what happened???") When the cops got ther, first thing they said, step away from her, i was saying, mija ,y u cring? and repeated it to her. i steped away, like the officer said,! My 8yr. old. was still by my side, started crying, seeing her mom cry., so i picked her up, and she also put her arms around me, the officer said, let her down, step away from her!!! i said "what???" more officers got ther., i let my duagther down, ( i was away for a week) when i get home, my, 8yr.old. always wants to b with me, the SARGENT intervied everybody at home, i was outside by the patrol car, sargent came outside, putting his gloves on, asked me what happened??? i told him, i just got home,. He turned me around, slammend me against the car, and handcuffed me. He said he dosent like lieres,, "that my story didnt match thers".i said "ask my 8yr. daughter, she was, with me the hole time", the srgent said "he did". , but its not valid, cuz shes to YOUNG." i said " y did u interview her ,in the first place??? if u already know shes to young ???". The Sargent said "he dosent like my attitude," and had an officer take me to jail. My rights were never read. I ALSO HAVE AN 18 yr.old son, that was supppsed to be home. he recently left to BOOT CAMP, in August. to serve in r US MRINES. im very priud of him. He called me an hr. and half earlier, telling me he was about to board a buss,to visit his grandma , that lives in Mexico, and also bring his car, i gave him, for his birthday. that his mom(LDE) ,gave him permission to bring it, on that day, "SUNDAY," when she new i was getting home. . Me and my x, agreed, we were going to surprsise him, a day before his graduation. LDE knew ,if my son was ther, i would have never been arrested. I was detained for 3days, my kids also have a restraining order on me,. i never had priors of domistic violence, on her or my kids, my kids schools know me. We heen marrierd since Feb of 97. LDE cleaned my personal bank accts.over 300k. LDE, OPENED ACCTS. FOR her "parents", and deposited my funds. i reported it, to the same dept. that arrested me, also showed them proff, 3rd, party apps from google, she's using, to get me violated and arrested. The Sherriff officer threaten me, he was going to arrest me ,for disordally conduct. " To man up ,my situation ,and take it." i havent been able to c or talk to my kids, since this incedent. i have court on the 3 of Nov. 2016. For supposaly, i been, harrasing "LDE" by calling her. , when i was detained and sent to jail, in court, 24 of Feb. for recieving a call,from my son, on 17 of Feb. MY son getting home fron school, also got in that same day from Mx. he called me, concernd. that he hasent seen me, since getting back. I told him what happened, My son did not believe me,.. he thiught i was joking. i told him," its real." My son started crying, that he didnt know anything. his mom never told him, he started apoligizing. He felt guilty,,, saying, if he wouldent have left, none of this would have happend,,, i started crying also,, telling him , its not his fualt, things will get better soon. .... But they havent. I as ther father, was ther when my kids were born, always on ther first day of school and last , ther birthdays, first cumunion,.,every holiday, and now, i missed my son's graduation from High School and his departung day to BOOT CAMP, to serve r NATION. Just cuz my x ,accuse me of "DOMISTIC VIOLENCE.". Its a living nightmere. Just cus SHE said.
Oct 22nd, 2016
Michael T. from Lyman, SC signed.
Oct 20th, 2016
Richard M. from Georgetown, MA writes:
Incarcerate every single one of them!!!
Oct 19th, 2016
randolph w. from Springfield Gardens, NY writes:
A false charge nearly ruined my life
Oct 18th, 2016
Someone from Westland, MI writes:
This is not only about the men. I am a woman who was falsely accused of domestic violence and a PPO to follow. A man that cried wolf & self inflicted himself with a scratch because I was divorcing him. Yes ive been there, The man has tried to do his best to mentally destroy my life & my life with my son. Keep your heads up falsely accused KARMA, it will get them.
Oct 17th, 2016
Someone from Marion, MT writes:
http://www.bozemandailychronicle.com/news/crime/gallatin-county-judge-rules-domestic-violence-law-discriminates-against-men/article_5961828c-01ca-5662-bff8-b4a6cd201011.html Gallatin County judge rules domestic violence law discriminates against men
Oct 17th, 2016
Christy T. from Greenfield, IN writes:
My husbands ex wife has made so many false reports of me. I have had so many witnesses to back me up but it's like that still doesn't even matter. This needs to stop!
Oct 17th, 2016
mark s. from Indianapolis, IN signed.
Oct 16th, 2016
Linda J. from Yreka, CA writes:
What do I do I falsely aquised my husband of abuse. Please help asap. He is an innocent man. And I have a documented mental disorder that caused me to do this Help!!! No one is listening!!
Oct 16th, 2016
Someone from Stuart, FL writes:
I was attacked by my girlfriend and her daughter, I called 911, yet I was arrested. The police took pictures that showed my face bloodied and pictures of the women with no injuries. Three neighbors gave statements that the women were faking their injuries. turns out that the daughters husband knew the arresting officer. He would not allow me to even make a statement on the arrest affidavit. While I was taken away to jail the officer allowed the women and the husband to loot my home of all my property. The only good thing in this case happened when the State Attorney dismissed the charges against me because of the evidence against the women. I am currently suing to recover my property.
Oct 16th, 2016
Falsely A. from Charleston, SC writes:
I too was falsely accused of domestic violence by my vindictive girlfriend who in turn physically hits me. She is the one who is guilty of the violent charges brought against me. I'm have been presumed guilty until proven innocent. She does not have a shred of evidence. I had a clean record and good reputation in my community yet received no benefit of doubt or presumption of innocence and now I'm not allowed to see my own children.
Oct 15th, 2016
KANONA M. from STATEN ISLAND, NY signed.
Oct 15th, 2016
KANONA M. from Staten Island, NY writes:
MY SONS BABY MOTHER LIED AND MADE A FALSE REPORT ABOUT MY SON--AND I TOLD THE POLICE SHE WAS LYING ABOUT THE FIGHT --SHE WAS CHEATING WITH HER OTHER CHILD FATHER AND ALSO BROUGHT THE GUY TO MY HOUSE TO PICK UP HER STUFF --AND POLICE SAID NOTHING --AND NOW FALSE ALLEGATIONS ARE BEING BROUGHT AGAINST MY SON--AND HE CANNOT SEE HIS DAUGHTER AND I CANNOT SEE MY GRANDDAUGHTER THRU LIES --THIS GIRL IS SOMEONE I HELPED MY SON WITH OFF THE STREETS WITH NO WHERE TO GO WITH HER 2 OTHER CHILDREN -IN A YEAR IN A HALF SHE TURN MY LIFE UPSIDE DOWN--AND MY SON HAS CHUMPED UP CHARGES --WHAT DO YOU DO ???
Oct 15th, 2016
Someone from Citrus Heights, CA writes:
I am going through this nightmare and will do everything within my power to help bring about change. Stop the injustice!!!
Oct 14th, 2016
Brian B. from Chicago, IL writes:
I went to the police because my girlfriend at the time who is an elected official was punching me in the car. I had a busted lip, a bite mark on my forearm, a torn shirt and scratches all over my chest. I WAS THE ONE ARRESTED. She didn't have a scratch on her. I have never been arrested, now I can't work because I'm a physical therapist with a doctorate, and you can't practice with a domestic.
Oct 13th, 2016
Karwan J. from Pittsburgh, PA signed.
Oct 13th, 2016
Someone from Rolesville, NC writes:
I have recently been falsely accused and ordered into a DVPO without the burden of proof in North Carolina. I will spend the rest of my life towards supporting and changing the laws that are grossly misused by women to vain control of personal property and custody by using a system that is flawed.
Oct 13th, 2016
Heather C. from Stephenville, TX signed.
Oct 11th, 2016
Matthew P. from Cranston, RI signed.
Oct 10th, 2016
Stephen B. from Louisville, KY signed.
Oct 9th, 2016
Dale G. from Fargo, ND writes:
Domestic violence laws are an unconstitutional overreach by criminal government. REVOLUTION! https://sites.google.com/site/nodakwc/domestic-violence-scam
Oct 9th, 2016
cynthia l. from PEABODY, MA writes:
court system sucks and unfair
Oct 9th, 2016
CYNTHIA L. from PEABODY, MA signed.
Oct 8th, 2016
CYNTHIA L. from Peabody, MA writes:
my husband sitting in jail due to false allegations of a******bag drug bag alcoholic woman came into my apt jan 2 2016 arrested nothing done. court dates and lawyer on aug 17 not prepared. paid 670. ****en courts a re a******show. lawyer thursday when i went to court in court room was a mf dick demanded a lg amout money only had 200./ was out work x4 months how low can lawyer get threatened walk off case again continue .i cant take any m,ore time. he sits ten months laawyer done nothing took money done shit. the system is ****ed. innocent men sit in jail due to these scumb bags women whom who lie and have many wrong chaRGHES LAWYERS THIERVES.NO FAIR SYSTEM 20 GRAND GIVEN
Oct 7th, 2016
Jane N. from Round Rock, TX signed.
Oct 6th, 2016
Elizabeth M. from Fresno, CA signed.
Oct 5th, 2016
Someone from Mechanicsville, MD signed.
Oct 4th, 2016
Someone from Pueblo, CO writes:
My daughter is currently going through this now. Not only have the accuser done this for revenge but was texting my daughter with harsh offensive text. They said the police was not going to help her and that they knew someone in the system and that she was going to suffer. Sure enough the defense (public defender) act as if they have their hands tied as she go to jail almost every court date. They said they control her life now. (Which I submitted the text messages to the police ) they make it impossible to keep a job to pay for a lawyer to actually defend you. It is their word against yours with no common sense in use.
Oct 4th, 2016
Falsely A. from Roanoke, VA writes:
Why was this petition offline and not accessible for several days? Is the TRUTH becoming too much for the feminists to handle? Innocent until proven guilty has literally been reversed, when it comes to domestic violence allegations.... and the feminists like it that way, thank you very much!
Oct 4th, 2016
Someone from Stratford, NJ writes:
This is a post just send to this petition to find out why nobody posted here for 6 days after this petition was offline with a HTTP 404 error. I expect that more people will want to petition congress to allow people that have become victims of false accusations of domestic violence to seek remedies against their accusers. A law that turned due process rules off just for 'domestic violence' should have never past oversight of the house. Why not murder which is a more severe crime? I guess people would not feel good about the consequences of ex parte conviction of people who never had a chance to defend their innocence. A person accused accused of 'domestic violence' will loose his house, access to his children and gets his right to bear arms removed without even a chance to present his case to the court.
Sep 27th, 2016
Someone from Sevierville, TN writes:
In may of this year I had no.money to get my prescriptions for my bipolar, ptsd, personality disorder, severe depression, & aniexty, not to mention I have no thyroid, was out of them meds, as well as meds to help my control severe pain from damage in my cervical spine because of lack of insurance to insert a stimulator. I had been out of all my meds at this point for 2 weeks, locked myself in my dead grand babies room with know power or water for 2 weeks, I had literally lost it so I drove from my home in Salisbury, nc to be with family at vacation home in Sevierville, tn. All I know is what my family has told me, that I literally just lost it, like it wasn't even me, said I kicked over kitchen island, starting hitting walls with head & fist but they couldn't get "me" back said they were trying to keep.me from leaving to go back to nc, back to the house. They said I then called 911 myself got arrested for aggravated assault domestic 2xs, I came 2 about 3 days later in a holding cell with 20 plus woman, used personal items, trash, people with lice, & everyone just piled on each other. No meds at all, no visit to dr. & was there 7 days mentally getting worse, I have all documents needs from nc stating I am disabled, my 5 mental illness & my first court date in July my own public defender Amber Hass would not let me talk, got mad cause I wouldn't plea to something a have no knowledge, refused to look at medical documents told Judge Radar, the she wanted a drug test which I had xanax for mental, & a mental evaluation, I call the mental institution they will not get involved, because I live in nc have been diagnosed more than once, have been committed for 72 hrs, talk to a psychologist once a month, a therapist twice a week for over 2 years. Which also wrote letters in my defense. I go back this Friday 9-30-16 I've never been more scared in my life, my husband has explained to all the authorities he could my situation, I'm no violent I'm a self harmer, he wants charges dropped no one was touched at all or hurt. I need help, we all need help & justice
Sep 27th, 2016
Someone from Oxnard, CA signed.
Sep 26th, 2016
Someone from Collegeville, PA signed.
Sep 26th, 2016
Someone from Louisville, KY signed.
Sep 26th, 2016
Someone from Pensacola, FL signed.
Sep 26th, 2016
Someone from Longwood, FL signed.
Sep 26th, 2016
Someone from Granada Hills, CA signed.
Sep 26th, 2016
Someone from Chicago, IL writes:
I saw a situation exactly like this happen to a close friend of mine. Upon a break up, my friend's girlfriend began making false accusations about him, claiming he abused her, threatened her, and damaged her property, all false accusations. Because of this, he was unfortunately in and out of jail as an innocent person. He continues to go through this process over and over, as she is unstable and continues to make false accusations even though she lost every case in court and even dropped the orders of protection herself. It is sad that law enforcement so quickly take the sides of females without proof of abuse and/or mistreatment. In no way am I stating that domestic violence in any way is okay, but the fact that innocent people are going to jail and building up a record is unfair and detrimental. It may not seem like a big deal to many, but having to constantly live in fear of having false accusation made about you and having to face jail time because of it, is no way to live. This law truly needs to be changed to protect both men and women from dealing with consequences of false accusations. Unfortunately, in cases like these, the "innocent until proven guilty" rule is simply disregarded due to the fact that individuals being falsely accused are usually forced to take the blame for actions they did not commit. Something truly needs to change.