Investigation into Lupron Side Effects (Leuprolide Acetate)
Messages Sent So Far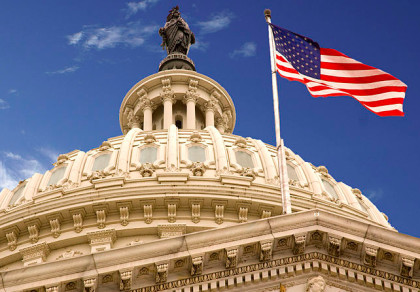 The purpose of this petition is to warn others regarding the drug Lupron (Leupolide Acetate) mfg. by Takeda/Abbott Pharmaceuticals in the hope that further long-term safety studies are done before it disables or kills more women. This drug was originally marketed to treat prostate cancer patients but now is widely used for the treatment of endometriosis, infertility, fibroids/ovarian cysts and even precocious puberty.

Many women are continuing to suffer the side effects long after taking their last dose even though their doctor and the pharmaceutical company states that the side effects should go away within 3-6 months. Side effects include but are not limited to: hot flashes, memory loss, tachycardia, hematura, hypotension, dizziness, insomnia, anxiety, depression, Vitamin D deficiency, constant gnawing bone/joint pain, osteoarthritis, osteopenia, osteoporosis, fibromyalgia, degenerative disc disease, autoimmune diseases, blood disorders, cancer and many others including death and yet not one long term study has been conducted.

It is devastating to us that we agreed to take an FDA approved drug under the care of our physician whom we trusted only to find ourselves sicker than you could imagine ---- in pain and unable to get the proper treatment or even believed that Lupron caused our problems.

We hereby request that an investigation be undertaken into the short term and long term effects of Lupron on women. We further request that all outcomes and results of such trials be released and published so that both patients and doctors alike may have the benefit of all the information regarding this drug.


Public Comments
May 26th, 2017
Matthew E. from Pompano Beach, FL signed.
May 25th, 2017
Amy M. from Chesapeake, VA writes:
What happened to the 30,000 plus signatures counted as of yesterday ????
May 25th, 2017
Amy M. from Chesapeake, VA writes:
Why was there over 30,000 signatures just yesterday and today the count is down 1/3 ! ????
May 24th, 2017
Jana N. from Salt Lake City, UT signed.
May 24th, 2017
Emily B. from Chesapeake, VA signed.
May 24th, 2017
AnThony D. from Virginia Beach, VA writes:
May 23rd, 2017
Sarah S. from Chesapeake, VA signed.
May 22nd, 2017
Brianna B. from Macomb, MI signed.
May 22nd, 2017
Christa I. from Chesapeake, VA signed.
May 22nd, 2017
Amy M. from Virginia Beach, VA writes:
https://petitions.whitehouse.gov/petition/lupron-must-get-taken-market-endometriosis-and-newly-created-trans-kids-are-danger It's time WE GET HEARD and Save LIVES and preserve Quality !
May 17th, 2017
Mary V. from Oregon, OH writes:
2nd day of my 1st shot! I'm exhausted,dizzy, leg cramps, no appetite, chills, nauseated, itching, moody, this drug is horrible! And severe headaches! I won't be getting another shot! I'd rather lose my last ovary than feel like this! My family and friends said I'm pale as a ghost and can see I'm sick from this shot! I hope this ends soon! I'm a wife and mom and I'm so exhausted even to shower I started seeing spots and had to sit on the shower floor! Please look into this! If you are thinking of this shot please look up the lawsuits and side effects!
May 8th, 2017
Someone from Nacogdoches, TX writes:
I was put on Synarel for severe endometriosis. For 30 years subsequently, I have suffered every day with crushing pain and fatigue, of which, I cannot truly and adequately describe, since it is baffling, all-intrusive, and life-killing. I struggle with glandular disorders, deficiencies, allergies and sensitivities, non-refreshing sleep, and all manner of disturbances, just to name a little of what I go through every single minute of every single day. I have been effectively taken out of life. Within the healthcare system, I have been treated like a liar, a pariah, a mental case, a guinea pig, a dumbass, and a near criminal undeserving of the smallest amount of dignity, much less relief from a massive, cascading "syndrome" of physical problems. Labeled with trash diagnoses, we, the woefully de-energized, have to fight for any semblance of care and understanding. The doctors and drug companies and insurance fiascos take our money, tell us some b.s., and leave us to a fate much worse than death. I reiterate: much worse than death. It is neverending and much too much. We are brave and tough people - nobody could live this way without a ton of character and fortitude. We are your mothers and your daughters, and we are suffering. Please help us.
May 7th, 2017
Angelina R. from Portland, OR writes:
My best friend has been given this and is due for another shot end of month which she is refusing. It is not ok to give someone who has hopes of being normal again something that makes them feel they're loosing grasp of everything in their life. No person should ever go through this. Please make sure nobody else has to suffer as she has.
May 7th, 2017
Veronica D. from Portland, OR writes:
This injection has ruined my life and I will never get it again. Stay away.
Apr 30th, 2017
Someone from East Brunswick, NJ writes:
I was on lupron for only about 11 days four months ago. The side effects (tingling from head to toe, headache, anxiety, palpitations) were so bad that I had to stop treatment. Now four months later I still have major anxiety and I have NEVER had anxiety in 41 years-EVER. The joint and back pain, nerve pain, insomnia and other symptoms are just not going away. This drug needs to be re-evaluated to a significant degree.
Apr 28th, 2017
Amy M. from Virginia Beach, VA writes:
We new decades ago this drug causes more harm than good and to witness it resurfacing and being repurposed as a puberty blocker in children is like watching violent crime take place before your eyes
Apr 25th, 2017
Someone from Knoxville, TN writes:
I was on Lipton in 2009. I took the injections for 6 months. I had a horrible experience. my eyebrows got thinner and thinner and eventually I ended up with no eyebrows and they never grew back. My hair thinned some. I have constant body ache and chronic fatigue. I was diagnosed with fibromyalgia. I am only 41 and feel like I'm 80. I ended up having to have a complete hysterectomy anyway. I wish I never did this.
Apr 21st, 2017
Someone from Menifee, CA signed.
Apr 17th, 2017
Ashley M. from Monaca, PA signed.
Apr 12th, 2017
Someone from Elgin, SC writes:
I took these shots between1998 and the early 2000's. I have had progressive bone/joint and muscle problems since stopping this medication. I now have all-over osteoarthritis. No one in my family has had this problem. All major joints are affected. Concerned that I am heading toward total disability. I was in my early 40's when I started these shots and bone/ joint-wise, I was having no problems. How do you stop this from progressing to being bedridden? This stuff needs to be taken off the market.
Apr 6th, 2017
Someone from Heflin, AL writes:
I took Lupron over a year ago. I have horrible pain in my legs, my teeth are falling out. Someone should be responsible. My iron is low. My blood count low.
Apr 6th, 2017
Becky H. from Dubuque, IA writes:
My life will never be the same. And for anyone who doesn't believe our government would allow us to be harmed like this, come talk to me personally. Or ask any vaccine-injured-child's parents.
Apr 6th, 2017
Becky H. from Dubuque, IA writes:
My life will never be the same. And for anyone who doesn't believe our government would allow us to be harmed like this, come talk to me personally. Or ask any vaccine-injured-child's parents.
Apr 3rd, 2017
Craig B. from Grafton, OH writes:
When surgery, radiation, etc. fail to arrest prostate cancer and PSA is rising androgen deprivation therapy is often the first method employed to lower PSA and delay onset of clinical metastasis. Steroids (DES) and estrogen were effective prior to Lupron but did increase the risk of blood clots, liver damage, and heart attack. Lupron doesn't produce blood clots it merely makes us stupid, fat, lazy, with breasts, brittle bones, and depressed. Estradiol transdermal patches are a cost effective and rational alternative that greatly lowers blood clot and liver risk; used by millions of women and tens of thousand male to female transsexuals. Breast development may remain a side effect but bones stay strong and other Lupron side effects including cost are mitigated.
Apr 2nd, 2017
Someone from Bridgeton, NJ writes:
I had started to take lupron and this drug play with your emotions big way... I been feeling a lot of anger since then , depressed , emotional ... I don't recommend this drug at all ( further investigation needs to be made in order to Removed this med out of the market .
Mar 31st, 2017
Barnypok H. from Medinah, IL writes:
pR7bmN http://www.LnAJ7K8QSpkiStk3sLL0hQP6MO2wQ8gO.com
Mar 30th, 2017
Sophie S. from Carlsbad, CA writes:
Suffer from Terrible joints pain, weakness and bone pain. Mental confusion and got diagnosed with early onset of problems with my parathyroid and other hormones. I know now it's from the Lupron shoot because I stopped for 8 months and got back on it a few weeks ago. Worst decision of my life. I have also low levels of vitamins D
Mar 27th, 2017
Someone from San Jose, CA writes:
I took a 3 month dose of Lupron Depot at my Gynaecologist's advice. Her plan was to do a minimally invasive hysterectomy after a 6 month dose. She said that the Lupron will cause a temporary menopause and shrink the 9x10cm fibroid and a similarly sized irregular shaped adenomyosis. I have suffered with pain due to endometriosis for 14 years since my C-section. I thought so was finally going to get relief. I accepted to the plan and took a 3 month dose on Jan 23, 2017. Within 2 weeks of taking this injection, my right eye started swelling up and the eye started protruding out. The Ophthalmologist at Stanford Hospital has adopted delaying tactics and does not want to address the problem of diagnose it. It has been 1.5 months since my first consultation and yet no diagnosis. Nobody wants to acknowledge that this is a Lupron side effect. They tried to blame it on thyroid disease (Graves) but my TSH is normal. Now they're sending me to an Occuloplast surgeon, I'm skeptic about every step the medical professionals take. They act like lawyers than functioning as compassionate care givers whose ethics should be to cure patients. Instead they are in the business of CYA for themselves and for the big Pharma! I wish I had known Lupron would cause life time disability! Right now I'm worried about what happens after the three month dose wears off... will I ever be "normal" again, the way I was prior to Lupron?! Like someone else shared, I would take the pain due to endometriosis than the long term side effects of this deadly drug!
Mar 24th, 2017
Deanna D. from Utica, NY signed.
Mar 24th, 2017
Amy B. from Elko, NV writes:
In 2002 I was give one shot a month for six months I had many surgeries and was only 23 the drug Lipton threw my body into menopause I went crazy depressed it ended with a full hysterectomy as soon as the Injections were over now I have osteoporosis bone degeneration and vitamin d defetioncy I have no idea if these problems are caused by Lipton just thought I would share my experience I'm now 39 and have a lot of problem
Mar 23rd, 2017
Someone from Bellevue, WA writes:
I had problems at the time I was on this awful drug but hadn't been informed of the possible side effects so didn't attribute them to the medication. And I continue to suffer from those early effects (it's been over 3 years since I got my 2 injections), and 2 years ago I developed some additional things as well. I now wonder if I'll ever be back to my pre-Lupron level of health???
Mar 22nd, 2017
heather b. from Schenectady, NY signed.
Mar 22nd, 2017
Someone from Roseville, CA writes:
This drug ruined my life.
Mar 22nd, 2017
Angela G. from Winchester, KY signed.
Mar 21st, 2017
Stacy D. from Bolingbrook, IL writes:
I've been suffering for over a year now with long lasting side effects. I was not told what this drug was and what it could really do to me. I won't stop until I find out exactly what this drug has done and can do to others.
Mar 20th, 2017
jessica L. from Bay Shore, NY writes:
I was on Lupron from oct 2014-mar 2015. I still ended up needing surgery to clean out the endometriosis afterwards. Regardless, it is now 2017 and i and still dealing with the side effects yet they are getting worse and ruining my life. I was a hair stylist since I was 16 (32 yrs old now). And can no longer do it. if I'm lucky if I can get out of bed my legs hurt so bad and are so weak. They give out for no reason and no doctor could tell me why except assume from the Lupron side effects. I lose feeling in my arms and legs. My hair is falling out so incredibly bad and that was the one this I had control of and loved. I had fun thick hair now I have half the amount and thinning almost baldish spots at the temples. I blackout.have mood swings so bad I either am crying screaming and yelling at someone for nothing giving an attitude and then going back to be happy. Have a hard time walking. Have severe fibromyalgia.i have joint nerve and muscle pain that is only treated by heavy pain killers. Horrible migraines that require another medicine. I was a healthy young dance teach , hair stylist, mommy who never missed a god damn thing at school for my daughter. Now I miss almost everything bc of the pain and I'm embarrassed and I hate that she's so upset. Went on this because I though I was doing something good for myself to have another child. I've since had an early on miscarriage, can barely get out of bed , cant work, had to give up driving , and our car because we couldn't afford it anymore, about to lose out apartment. It's amazing how you think your are doing something good for yourself and it ends up destroying you and your life and families. My poor daughter feels the brunt of it. mind my language but **** You Lupron! You took my life away. Best part I have to go get another laparoscopy every 2 years still. Hope the drug company enjoyed their $1500/shot that I had to beg my insurance company to cover and fight with my husband to let me go on. How more women are you going to let be highly depressed anxious and suicidal?
Mar 14th, 2017
Catherine H. from Birdsboro, PA writes:
Took Depot Lupron 20 years ago. For over a year. 2 different occasions. Still have joint pain, Depression, Migraines chipping teeth, etc We cannot let this continue. I am also a DES Baby.Wichita ramifications started at 12 yrs of age. Giving these hormones and giving kick backs to Doctors and not thinking what is in the best interest for the patient should be a crime that the Pharmaceutical Companies and Physicians should be held accountable.
Mar 13th, 2017
Someone from Denver, CO signed.
Mar 13th, 2017
Someone from Barrington, IL writes:
I had 6 months of lupron shots about 20 years ago for uterine fibroids. While having the shots, I suffered from extreme depression and mood swings. I had vision problems and increased migraines. I developed autoimmune conditions that require daily medication. I have a vitamin D deficiency. I experience joint pain.
Mar 9th, 2017
Stephanie D. from Rockledge, FL signed.