Investigation into Lupron Side Effects (Leuprolide Acetate)
Messages Sent So Far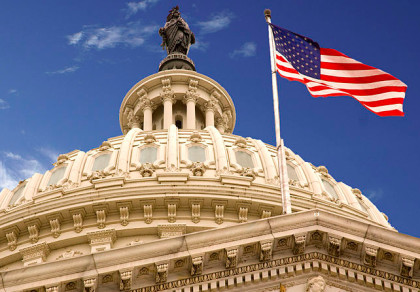 The purpose of this petition is to warn others regarding the drug Lupron (Leupolide Acetate) mfg. by Takeda/Abbott Pharmaceuticals in the hope that further long-term safety studies are done before it disables or kills more women. This drug was originally marketed to treat prostate cancer patients but now is widely used for the treatment of endometriosis, infertility, fibroids/ovarian cysts and even precocious puberty.

Many women are continuing to suffer the side effects long after taking their last dose even though their doctor and the pharmaceutical company states that the side effects should go away within 3-6 months. Side effects include but are not limited to: hot flashes, memory loss, tachycardia, hematura, hypotension, dizziness, insomnia, anxiety, depression, Vitamin D deficiency, constant gnawing bone/joint pain, osteoarthritis, osteopenia, osteoporosis, fibromyalgia, degenerative disc disease, autoimmune diseases, blood disorders, cancer and many others including death and yet not one long term study has been conducted.

It is devastating to us that we agreed to take an FDA approved drug under the care of our physician whom we trusted only to find ourselves sicker than you could imagine ---- in pain and unable to get the proper treatment or even believed that Lupron caused our problems.

We hereby request that an investigation be undertaken into the short term and long term effects of Lupron on women. We further request that all outcomes and results of such trials be released and published so that both patients and doctors alike may have the benefit of all the information regarding this drug.


Public Comments
Feb 7th, 2017
Someone from Los Angeles, CA signed.
Feb 7th, 2017
Becky B. from Butler, GA writes:
I am a 79-year-old lady. My FIBROMYALGIA disease appeared at the age of 74, with no hope of a cure from the hospital i looked further for an alternative treatments, a friend of mine told me about Health Herbal Clinic in Johannesburg South Africa who sell herbal treatments for diseases including FIBROMYALGIA disease, I contacted the herbal clinic via their website and purchased the fibromyalgia herbal remedy. I received the herbal remedy through DHL couriers within 8 days and i immediately commenced usage as prescribed, i used the herbal remedy for about a month and 1 week, my condition has greatly improved, all my symptoms including Chronic muscle pain, Abdominal pain, nausea, I am fibromyalgia free! contact Health Herbal Clinic via their email healthherbalclinic AT gmail DOT com or visit www DOT healthherbalclinic DOT weebly DOT com PLS fibromyalgia is not a death sentence, there is a cure!
Feb 7th, 2017
Bernadette G. from Baraboo, WI writes:
I was givendors Lupron in 2007. I have had intestinal issues and chronic muscle and joint pain since. It is getting progressively worse. I also have excessive facial hair and hyperprolactinemia. It might help to obtain information to determine any relationship for treatment options.
Feb 6th, 2017
Kara F. from Ashland, OH writes:
I was on Lupron in 1999 and received 6 injections in 6 months. I have developed a severe vitamin d deficiency, fibromyalgia, osteoarthritis, AS, and thyroid goiter and nodules to name a few. It didn't not help my endometriosis or PCOS.
Feb 4th, 2017
Someone from Lewisville, TX writes:
This drug -or any drug - should be prescribed to anyone, particularly children and adolescents, for the purpose of permanent body changes to suit a mental disorder. This has got to stop!
Feb 4th, 2017
Someone from Arlee, MT signed.
Jan 31st, 2017
Someone from Bend, OR signed.
Jan 31st, 2017
Someone from Portland, OR writes:
Given series of six (6) lupron injections for fibroids & endmometriosis in 2007 at age of 44. Since that time, I have developed degenerative disk disease, osteoarthritis, osteoporosis, Vit-D deficiency, cardiac issues AND now, rheumatoid arthritis. Lousy drug. Too bad most of the Congress Critters are paid off by drug companies to enable bad drugs like this to be pushed to market.
Jan 31st, 2017
Someone from Portland, OR writes:
Given series of six (6) lupron injections for fibroids & endmometriosis in 2007 at age of 44. Since that time, I have developed degenerative disk disease, osteoarthritis, osteoporosis, Vit-D deficiency, cardiac issues AND now, rheumatoid arthritis. Lousy drug. Too bad most of the Congress Critters are paid off by drug companies to enable bad drugs like this to be pushed to market.
Jan 28th, 2017
Alexis S. from White Plains, MD writes:
I was given 2 rounds of Lupron in January 2014 (1st shot) and April 2014 (2nd shot) for severe endometriosis. I just turned 25 when Lupron treatment began and was diagnosed with endometriosis at 23. The shots gave me severe hot flashes, fatigue, chest pain, bone pain, irritability, worsened insomnia, and memory loss where I struggle to identify and pronounce words correctly. I had no issues with speech/memory before Lupron. After 6 months of treatment, I was told by my doctor that my symptoms would disappear and I would not likely experience them again. It is January 2017 and I still have memory problems, chest pain, joint pain, occasional hot flashes, and bone pain in my hips. I'm 27 but feel a lot older. I am unable to exercise due to recurring pelvic and hip pain. My endometriosis is not better and I have experienced increased gastro problems (internal hemorrhoids related to chronic constipation due to endometriosis) since discontinuing the drug. The "best" treatment for endometriosis, according to my GYN, is Lupron, but the side effects are horrendous! It is not worth it to be relieved of severe pelvic pain for 6 months just to have lasting side effects with no possible cure. Please do more investigations!
Jan 27th, 2017
Sandra C. from Oak Forest, IL writes:
Far too many FDA approved are causing more and worse problems than the original issue they were supposed to correct, especially where reproductive health is concerned. This drug needs to be stopped until THOUROGH research has been conducted as to it's long-term side effects.
Jan 23rd, 2017
Kristen S. from Chicago, IL signed.
Jan 17th, 2017
Someone from Nordman, ID writes:
I was given only one injection this past October, I began experiencing hot flashes almost immediately followed by horrendous migraines, insomnia & I can't help but wonder if recent muscle weakness (past couple of months) is also a result of Lupron. I was given the shot to help shrink a large fibroid, the doctors were estimating I would need 3 of the 3 month shots. Within 2 weeks of the shot I found myself in the ER with extreme abdominal pain due to an ovary distortion..... also a side effect of the Lupron. My surgeon performed an emergency hysterectomy & removed the 10 pound fibroid however the Lupron has of course remained in my system with all of the side effects it brings to the party. I've literally been counting the days (I only have 2 left!) until this potion is out of my system & I'm wondering how long it will take the side effects to go away....
Jan 13th, 2017
Devon K. from Council Bluffs, IA writes:
A report submitted by TAP (Takeda-Abbott Pharmaceuticals) in 1998 wrote that the manufacturers of Lupron(R) were concerned with bone-density loss in women who had taken the drug as a form of treatment. Despite their "concern", they did not conduct follow-ups with those women to track their long-term symptoms, and the FDA did not require them to. This is just one of many issues regarding the drug Lupron(R) and it's harmful side effects. The manufacturers and doctors who administer this drug claim that patients should only experience adverse side effects up to six months after use, but the Endometriosis Research Center completed surveys that show that 51.67% of respondents experience side effects that lasted LONGER than 6 months, and 23% had symptoms that lasted longer than 5 years.
Jan 9th, 2017
Samantha D. from Greenville, KY writes:
I had injections when i was 15/16 yrs old after being diagnosed with endometriosis at age of 13/14. Went thru many laparoscopic surgeries anddid injections. That helped barely a year maybe 2 tjen more laparoscopic surgeries, finally at 18 i got pregnant eben though i wasnt suppose to be able to and seemed to help about year after javing son then pain was back and another laparoscopic surgery and self medication on and off i fought with it. And at 22 i had a little girl with 2nd.pregnancy. and more laparoscopic surgery by 25 iwas done hurting and lived in Ky. And the obgyn offered a hysterectomy as permanent solution. But ive jad thru and after that terrible intestinal,stomache,bowel,arthritis,fibromyalgia,depression,severe anxiety, and still low back pain and bladder or cramps.
Jan 6th, 2017
Terri H. from Powersite, MO writes:
My Nitemare since Lupron has devasted my life physically and mentally for nearly 17 yrs now I have worked and suffered thru disabling pain Knowing I had a serious problem but did not know til I was in a auto accident so severe I had to be cut out of my car MRIs X-rays CTs showed sinificant existing destruction in my neck and back I have spinal stanosis Osteoporosis fabromialgia severe emotional challenges mvr colon disease broken teeth MAJOR FATIGUE to name a few. Over a dozen Drs surgeries and financial devastation and not 1 dr ever asked me if I had been injected with this chemo drug to treat severe endometriosis I have insured shame and pain far to long with No HELP OR resources Ssd has denied me for 5 yrs 2 Attornies many Drs and ssd totally ignorant of this crisis This is more than wrong Its Cruel!!!!!
Jan 4th, 2017
Angela H. from Kingsland, GA writes:
I took Lupron treatments 4 times. Once following surgery for 6mos. Another time no surgery 1yr. Then 2x. no surgery 6mos. I have and was diagnosed osteopenia at age 33. That was post Lupron treatments. I too was diagnosed tachycardia at age 36. I continues having symptoms, lost my teeth at 40yrs, and still have pelvic pain to this day. I now 42yrs of age have fibromyalgia on top of pelvic pain. I feel this treatment should be monitored more with endometriosis and other female patients. I have endometriosis and ovarian cysts to this day. I felt like I was treated due to both like a test patient. Too many surgeries in combo with Lupron was just too much. They still RUN to Lupron treatment too quickly. At least is the case for me. I even had one physician state to only take Lupron once in your lifetime. I feel more tests of longterm effects need to be considered. The doctors went too fast for Lupron to be a cure all while not knowing STILL a lot about endometriosis or ovarian cysts, among other female issues.
Jan 2nd, 2017
Sandra H. from Spotsylvania, VA writes:
I too have neck problems in C6 &7 I have in layman's terms a slipped disc and lower back narrowing of the spine. Speratic weight gain, hair thinning, cystic acne and low Vit. D. I thought thyroid but my tests are normal. I am glad I found this. I am going to bring it to my doctor. I am scared now. Been 5 years ago for the injections only got 2 in 6 months back then.
Jan 2nd, 2017
Someone from Spotsylvania, VA writes:
This needs to be done. I had the injections 5 years ago to treat endometriosis. It was 2 shots in 6 months. I gained close to 40 pounds. One pro my hair became curly the way I always wanted. It did help my endometriosis but, that could also be to the doctor lazering the cells away. 5 years later I keep gaining wright, tired all the time. Had thyroid checked it is not that. My hair is thin and brittle. I also have spine and neck problems. All my issues started after these dhots in 2011. Today I was googling long term side effects from Lupron. Of course no information. I do not know if my problems are from tjis but, I really want to know what is happening to me. I also have cyst acne. I am falling apart. I just turned 39 but been fighting for 5 years.
Jan 2nd, 2017
Someone from Houston, TX writes:
I am 32 years old. I took injections for a combined 4 years to treat endo. My treatment ended at the age of 26 and I had a partial-hysterectomy at 28. Four years ago my neck broke in 2 places without cause or incident resulting in immediate surgery and fusion of C6-C7, ongoing testing showed that I had osteopenia. I suffered from unknown auto immune disease and controlled the symptoms with a gluten free diet until a year ago. I suffered a massive eschemic stroke on August 6, 2015. I was expected to not survive but my doctor performed a new procedure to remove the clot despite my advanced stages and I had an incredible recovery. Now I continue to fight unknown auto immune issues and blood deficiencies. I was a young woman with no knowledge of the long term affects of this medication simply trusting my doctor whom was the former head of Texas Woman's Hospital. I believed he would lead me in the right direction. Now I fear for my life. I am a mother of 3 young children. He told me the goal of the injections was to make me a mother. What is the point of becoming a mother, if I'm not alive to raise my children?
Dec 26th, 2016
Stacy D. from Elkton, MD writes:
I have undert-treated chronic joint pain that limits my activity level so severely that I am less physically active than my 68-year-old mother. I am 45. I've had lupron-depot therapy twice in my life. One episode was in my late twenties for 6 months. The other was in my mind-thirties for 4 months. I could not go the full 6 months because I was experiencing extreme feelings of rage and yelling at my small children. I underwent these treatments for severe endometriosis. I have since had a hysterectomy at age 42. I don't remember what it was like to live without pain. You can see by my social security statement how severely this has affected my income over the years. I am trying once again to work a full-time job. I am hoping that now that my kids are older they can share the household duties with me so that I can save my energy for work.
Dec 21st, 2016
Allyson S. from Stafford, VA writes:
I have suffered irreversible joint damage and tooth loss since taking the injections. This will be a life long battle. I still needed surgery which resulted in an infection and two more surgeries. Everyday it seems to be something.
Dec 21st, 2016
Someone from Sierra Vista, AZ writes:
Had ovarian cysts. I wanted them surgically removed but doctor said we should try birth control first. Birth control makes me horrifically depressed, so I told her I couldn't do that. So, she told me that Lupron would stop the estrogen, make me a little dry, and maybe moody for a bit while the cysts shrank due to lack of estrogen. WHY did I agree? I had the 3 month shot. I now have a pain syndrome called Fibromyalgia and neuropathy. I also have pelvic nerve damage and damage to my bladder that is so severe that I've been begging doctors to remove my bladder. My muscle pain and neuropathy in legs/feet and hands/arms is so bad that I'm now bedridden. It has been 3 years since Lupron. I used to be a teacher; now I cannot take care of my 6 year old. My big goal each day is to get out of bed and try to walk my daughter to the bus stop. I've been on so many meds since and nothing works to lower the pain; and most meds have serious side effects that I cannot tolerate. I'm on Celebrex, Gabapentin, and Buspar and it is like they are placebos. Also, I never used to have a problem with heights or light or loud sounds --- now I cannot even think of a high place without keeling over. My family cannot touch me. Anything I attempt to use my muscles for, like keeping up my back, is a futile venture. Oh, and did I mention the 2 neurofibroma tumors, the extreme bone spur growth in my mouth, and the kidney stones that formed within 3 months of taking Lupron. My life has been destroyed and the worst part is that no doctor will admit that Lupron did this to me. I'm in hell.
Dec 13th, 2016
Someone from Millwood, NY writes:
My poor daughter... if I could turn back the clock I would have never let them out this poison into her.
Dec 11th, 2016
Cheryl Y. from Acton, ME writes:
This is a horrible drug that has horrible side effects..........it should never be used on any person.
Dec 8th, 2016
Someone from Demarest, NJ writes:
My father was administered Lupron to treat prostate cancer and he now has developed debilitating arthritis and osteoporosis. This drug needs to be investigated for severe side effects especially for patients over 70.
Dec 8th, 2016
Someone from Waterford, ME writes:
I am suffering from over a week of memory loss, loss muscle tone, achy joints and food aversions. I had a great life before I received 5 injections. Now I'm disabled and can no longer work! I loved my life before and wish I never took this drug! This drug is poison!
Dec 7th, 2016
Someone from Clayton, OH writes:
This drug is Awful. It was pure hell for me. And did nothing other than make things bad. It needs taken off the market.
Dec 5th, 2016
Someone from Broken Arrow, OK signed.
Nov 29th, 2016
Sue M. from Lewes, DE signed.
Nov 28th, 2016
Someone from Staten Island, NY writes:
I was given Lupron in 1999. I had a serious reaction including memory loss, depression. In addition I have multiple physical ailments that I believe are the result of this drug.
Nov 28th, 2016
Someone from Hermitage, TN signed.
Nov 26th, 2016
Loretta C. from Granger, IA writes:
To begin with I had a spinal cord/column "tumor" in 1998 that I know believe was likely endometrial in nature. At the time I was 37 and no previous "health issues" and bevy of dr's including stated upon discovery of this tumor stated it was benign. It was very large when finally found and was well on it's way to paralyzing me. It was removed and I regained the ability to walk, etc. I began to have extremely heavy and horribly painful periods!!! Uterine fibroids were found and I chose embolization to stop them. They grew new blood supply vessels w/in 3 years and I had another embolization. In 2 years they were back along with same HEAVY flow and cramps like contractions. I bleed thru 2 super tampons used with a nighttime pad each 3-4 hours. Bled probably 20 days out of 30. Finally couldn't take the pain returned to gyno who NOW wouldn't perform hysterectomy that he suggested 5 yrs before. He required me to a take a course of 3 shots of Lupron Depo, once each month in order to "prove" that I had endometriosis even tho I had had a multitude of tests already. High deductible insurance did NOT cover the shots!! We paid $700 for the first shot (charged on credit card) and got some drug company discount for the 2nd and 3rd shots so they were only $600 each. I had been in hell before these shots with the pain and bleeding but the injections rocketed me into false menopause almost immediately!!! The pain subsided but I had every symptom of menopause exaggerated. Hot flashes that woke me out of sleep 5/6 times a night. Got to the point I would wake up and wonder why I woke up and then there came the hot flash roaring thru my body....fan on, covers off, thrashing around praying for sleep. Eventually fall asleep in wet clothes and wake up in muscle cramps. Loss of control of body/ loss of emotional control, loss of libido, loss of hope, weight gain, guilt & depression over everything I could no longer do, over and over & over. Finally passed the quinea pig stage, Gyno approved hysterectomy and tests "comfirmed" endometriosis as well as regrowth of fibroids. Surgery Dec 30 2010. I insisted on leaving one ovary because I had such FEAR of the menopause symptoms returning and figured at 49 I would soon be going thru natural menopause and things would resolve naturally when estrogen etc production lessened.....2011 I began having depression, anxiety, still NO sex drive, continuing weight gain, joint pain, soft tissue pain, feelings of helplessness and hopelessness as the "old me" was no longer there and getting farther and farther away. Headaches, ringing in the ears, STILL ever increasing INSOMNIA to the point of 3 days of NO sleep. At ALL!!!!! Muscle and joint/bone weakness and pain to the degree of nausea and despair of any relief. (I sometimes just go to bed and cry). Ear pain that ENT says is NOT ear infection but wont say what. Tested for Autoimmune but no dr is willing to declare anything about that and consider my continuing symptoms to be their best "diagnostic tool". Liver enzymes rocketed sky too, liver biopsy sent to Mayo came back as "result of drug"....but NO one will venture a guess as to WHAT drug. I have been diagnosed with Fibromyalgia and Osteoarthritis. Tests for Lupus negative so far......I have lost hope of every feeling "good" or pain free again. Anxious? Yes! Depression? Yes. Every drug I have been prescribed for the Fibro has given me reactions from suicidal ideation, to literally chewing my tongue in my sleep to having seizures where I wake up at the end of an episode where my arms and legs are in motion and head is bouncing on pillow. My husband was the one who noticed this nocturnal stuff ....but eventually when I woke up during the "seizure" a couple of times I weaned myself off of it and have said no more "Brain" drugs. The hormones/chemicals in my brain have undergone something that has ended any chance of having anything like the life I had before!!! I have horrendous pain in my soft tissues, joints and bones and most of my family see me as "negative" and as "pushing everyone away who ever loved me"!!!!!!!!!! I have 3 grown children and the one just told me that I am just a "negative nancy" who won't "take responsibility" for my life!!!!! My husband and I started marital counseling 2 months ago. The reasons should be obvious.......but I am thinking that maybe both my family and myself would be happier if I just left and moved to a warm dry climate as that seems to best for me. (almost forgot-moderate to severe change in temperature or humidity or precipitation can put me in bed for 3 days.....praying for it to be over. I can predict the weather better than NOAA.) During one particularly bad episode in my hands I determined that if it returns in that severity I would rather have my hands amputated than live with that pain. Something messed my brain up and I think it was Lupron Depo!!!!!!!! I took this drug because it was THE only choice my gyno was giving me to get rid of the pain...........Tremenously SAD!!!! (Am forgetful as well which my family thinks is a contrived symptom) Still have hot flashes....occasional blood in urine and UTI symptoms but they find no bacteria.....Sorry this is disjointed and long winded, but if I don't say it when I think it ......the thought is just gone!!! Prayers for everyone else who has taken this bad drug and had bad outcomes!!
Nov 25th, 2016
Someone from Macon, GA writes:
Please investigate the long term side effects of this drug. It has caused short term memory loss and severe bone loss. Someone in their 30's shouldn't have the bone density of a 70 year old. Once a class action lawsuit was settled, this is drug should of been taking off the market or doctors should of warned their patients of the long term side effects.
Nov 20th, 2016
Sarah L. from Saint Charles, IL writes:
I have horrible hot flashes. I took Lupron 6 years ago
Nov 18th, 2016
Someone from Palos Park, IL writes:
INVESTIGATE all side effects as this drug is causing terminal illnesses that are damaging organs and vital tissues.
Nov 18th, 2016
Someone from Carpentersville, IL signed.
Nov 16th, 2016
Someone from Portland, OR writes:
I had taken this drug. I had side effects, hot flashes, insomnia, anxiety, depression, weight gain, degenerative disc disease. I've had two surgeries for my L5, S1 and its fused now. I'm in chronic pain.
Nov 13th, 2016
Shannon J. from Norwalk, OH writes:
I have memory loss, fibromyalgia, degenerative disc disease, blood disorders, autoimmune disorders, and others health problems that i think are directly related to Lupron. I was an intelligent young women, who didnt know the horrible side effects of this horrible drug. I regret ever taking it. The doctor who prescribed it to me actually lost his license for so many malpractice lawsuits.
Nov 9th, 2016
Nitausha M. from Compton, CA writes:
I was diagnosed with endometriosis in my early 20's. I have been given birth control pills, Depro Provera and Lupron shots on different occasions. I became more depressed and my symptoms worsened over the years. I had fibroids that also developed around that age as well. On Oct. 31, 2016, I just had a hysterectomy along with my falopian tubes removed but kept my ovaries. For years i stopped having the pain of endometriosis but since the fibroid removal surgery, i am now experiencing pain of endometriosis like i have in the past. My doctor and i thought that is was gone up until surgery. She saw black fluid leaked on my ovaries during surgery. After surgery, i found out from her about this fluid that will be causing me lots of pain. Her recommendation was to give me another series of Lupron shots over a 6 month period, with each shot equaling 3 months. I told her i don't want it anymore because it made my symptoms worse as far as hormonal issues and i bled very heavy where i was diagnosed with dysmenorrhea. I have been anemic for over 20 years possibly. I am now 45 years old. I am recovering from the surgery but now am facing endometriosis again because i am now in a lot of pain on top of the pain from the surgery. My medical records need pulling to confirm all the birth control and lupron and depo provera shots i've taken. It was like my body rejected every thing i was told that would help and instead made me worse. I was even diagnosed with having an auto immune disorder and they couldn't seem to know why my level of inflammation was so high. Now it makes sense to me why they couldn't figure out why. It's endometriosis and the damage that all these treatments given have done to me. I'm in a whole lot of pain, depressed, and I feel so hurt that my life has ruined because of this. I have suffered from all the above symptoms over 2 decades and still am. I can't have a child now! Crying) Can u please help me to get a settlement i deserve in order to get the natural help i need to prayerfully turn this nightmare of a life i've had around?