Investigation into Lupron Side Effects (Leuprolide Acetate)
Messages Sent So Far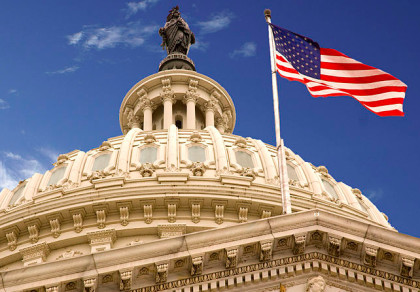 The purpose of this petition is to warn others regarding the drug Lupron (Leupolide Acetate) mfg. by Takeda/Abbott Pharmaceuticals in the hope that further long-term safety studies are done before it disables or kills more women. This drug was originally marketed to treat prostate cancer patients but now is widely used for the treatment of endometriosis, infertility, fibroids/ovarian cysts and even precocious puberty.

Many women are continuing to suffer the side effects long after taking their last dose even though their doctor and the pharmaceutical company states that the side effects should go away within 3-6 months. Side effects include but are not limited to: hot flashes, memory loss, tachycardia, hematura, hypotension, dizziness, insomnia, anxiety, depression, Vitamin D deficiency, constant gnawing bone/joint pain, osteoarthritis, osteopenia, osteoporosis, fibromyalgia, degenerative disc disease, autoimmune diseases, blood disorders, cancer and many others including death and yet not one long term study has been conducted.

It is devastating to us that we agreed to take an FDA approved drug under the care of our physician whom we trusted only to find ourselves sicker than you could imagine ---- in pain and unable to get the proper treatment or even believed that Lupron caused our problems.

We hereby request that an investigation be undertaken into the short term and long term effects of Lupron on women. We further request that all outcomes and results of such trials be released and published so that both patients and doctors alike may have the benefit of all the information regarding this drug.


Public Comments
Sep 24th, 2017
Cheryl H. from Palm Harbor, FL writes:
In 2008, I was prescribed Lupron. I took it for only two days before having memory problems so severe I was not able to speak. Upon stopping, I was a little better but I continue today to struggle with memory and pituitary issues. I can trace my problems to the exact point. It was not a gradual onset. It was immediate and thusfar, permanent. I was not counseled about the severity of this drug. I was given this drug by a military doctor, and expected to follow orders.
Sep 21st, 2017
Someone from Nacogdoches, TX writes:
Lupron is a poison. My doctor never talked to me about long term side effects. She always said once we discontinue the injections your body will go back as it should be. Today, 4 years later I am 28 years old and feel I can't go on living like this. I have constant bone and joint pain, insomnia, anxiety, depression, hypertension, and have had tendencies of suicide. I have had no period in years and I am becoming worse as time goes on. I am in so much pain and I am scared of my future. I am not able to have a routine job. I fear I will be bed ridden. It is a terrible, terrible drug that causes painful side effects physically, mentally and emotionally. These drug companies should be sued and forced to take this drug off the market.
Sep 16th, 2017
Kelsey S. from Paradise, CA writes:
How many requests must be received in order for an investigation?
Sep 15th, 2017
Timothy L. from Holly, MI signed.
Sep 15th, 2017
Someone from Holly, MI signed.
Sep 15th, 2017
Aaliyah W. from Holly, MI signed.
Sep 4th, 2017
EWA O. from Chicago, IL writes:
Lupron is nothing but a poison. I wish gynecologists would be more honest about the true side effects. They care more about money than overall health and wellbeing of women. Also, they are not checking for drug interactions before giving the shot. Dealing with some drug interactions now. It's terrible.
Sep 4th, 2017
Jennifer K. from Santa Cruz, CA writes:
I had precocious puberty and took Lupron. I started taking the shots at 5 and a half when I started kindergarten. I had to have one shot a month in my thigh then for about the last year and a half I had to have 2 shots a month to get a higher dose because I was older. When I was almost ten the endocrinologist said I didn't need to take them anymore because I was getting older and would start puberty on my own so I didn't get my shots that month. About a couple weeks later I got sick didn't think anything of it just thought I was sick it was flu season. Then I was sick for months and it's been one thing after the other ever since. Mono, Chronic Migraines, Anxiety, Depression. I saw a doctor at Stanford and she said she was seeing a lot of people with migraines and other problems from lupron. I'm 21 now and am still having hormone problems and get sick all the time. Everything was fine when I was a kid but now it's ruined my life.
Sep 4th, 2017
Phillip C. from Western Springs, IL writes:
Lupron is poison. Took three monthly shots as part of prostate cancer radiation treatment and refused to take any more. Holistically sick and muscle pain that precludes my ability to walk. Don't take this stuff. Been off it for two months and no relief. Symptoms getting worse. Doctors should read patient experiences rather than drug company research.
Aug 29th, 2017
Someone from Clinton, SC writes:
I was given Lupron shots in late 20's for endometriosis. Since then, I went into early menopause at 30, had a hysterectomy and now have Osteopenia at age 49. I have joint and foot pain and degenerative disc disease. I believe these shots started it all. I have no one in my family with osteopenia.
Aug 24th, 2017
Someone from Lowell, MI writes:
Is support for negative side effects?
Aug 20th, 2017
Stephanie J. from Salt Lake City, UT writes:
I was diagnosed with endometriosis in 2008 at the age of 19. I was given a 3-month shot of Lupron and thankfully my body returned to regular menses by 1. 1/2 months with no negative side effects. After trying many other treatments for my Endo and having no maked improvement and many negative side effects. I have just been dealing with the pain on my own for the past 7 years. In the last year my endo pain began to greatly effect my work, disrupt my sleep, and completely change my bowel movements (constant painful urge to have bowel movement) and urgency to urinate with pain as well. I had my third larascopic surgery Nov. of 2016 with very little success in eleviating my symtoms. My (new) OBGYN put me on Lupron depot again, this time for 6 months. I have had nearly all of the possible side effects associated with this drug: severe pain, muscle spasm, fever and swelling at the injection site; hot flashes, night sweats, fatigue, inability to concentrate and migraine headache; what I believe to be fibromyalgia and/or arthritis pain and swelling in almost every joint, muscle, and nerve in my body. I have been informed by my doctor not to worry it will go away after the treament is ended. I am not so sure. All I know is it's effecting my ability to function, there are some days that I can bearly move my hands and my feet hurt constantly! I am a musician and artist, my hands mean everything to me; I work as a waitress, my feet are a major part of my job. I've seriously considered that, if these symtoms continue to get worse, I will have to quit my job. Also, it has not helped me with my endo pain at all!
Aug 14th, 2017
Jennifer M. from Fredonia, KY writes:
This drug is life-altering, to say the least.
Aug 14th, 2017
Jessica B. from Saratoga Springs, UT writes:
In 2005 @ age 22, I was treated for endometriosis with 3 Lupron Shots. I have never felt the same! The doctors said the side effects would go away after 6 months, however I am still experenxing; migraine headaches, fevers, hot flashes, night sweats, acne ( Worse than when I was a teen), joint pain, memory fog, fatigue, heavy periods with extreme clotting and pain, insulin resistance, weight gain(I work out 3-5 times a week) and worst of all my body no longer produces estrogen and progesterone ( i have been on compounded hormone creams for estrogen and progesterone). I have developed thyroid issues as well as worsening depression. Several doctors later and thousands of dollars spend, only minimal relief in some areas, but I know i have to keep going and live with all of this and keep smile. I wonder what life would be like if I never aggreed to take Lupron. Much love to all who are going through the same thing.
Aug 11th, 2017
Alisha J. from Topeka, KS writes:
I took this shot in my late 20s in 2001 to stop endometriosis, they even gave it to me on top of the Depo Prevera shot that didnt work. I ever since have suffered horrible joint and body pain since. I knew alot if my problems came from that shot and now reading this I am positive. I underwent a histerectomy within a year so what was the point? For the pharm company to make 500 bucks a shot?
Aug 10th, 2017
Erin S. from Nebraska City, NE writes:
Been on this shot for almost 6 month now and Im ashamed that I didn't now much about it until now.. I get hot flashes I can't sleep, I feel sick and get headaches everyday I have the worst joint pain and I even have fibromyalgia and chronic fugtive witch I had since I was a kid I'm 24 and since I been on that shot it has made every thing in my body worse.. So plz do your research before getting the shot ik i wished I did..
Aug 10th, 2017
Sara G. from Arnold, MO writes:
I got the Lupron shot at 25. Diagnosed with Fibro at 38. Now I have joint pain.
Aug 9th, 2017
Kimberly F. from Barre, VT writes:
I had 3 Lupron shots almost 10 years ago for endometriosis. I still have cold sweats, hot flashes, memory loss, my depressiongot worse), still wake up a lot in the night (every night) soaked/freezing, have to change clothes and bedding, insomnia, migraines, nausea, stomach pain, etc... I would NEVER recommend Lupron, it should be banned.
Aug 8th, 2017
Someone from Prescott, AZ writes:
This drug has made my life miserable and it does everything to you that they say are side affects, the problem is, doctors don't tell you the truth about the drug, parsudical co. Are being sued for millions by asking doctors to push this drug, they make more money off of the prescribes sell of this drug, fact a six months dose of this drug can affect you for the rest of your life! The other fact is: it affects the puterary gland in the brain, yes it affects your brain, and causes very serious side affects, NOW i know why they ask you after taking this drug, have you thaught about hurting yourself, cause they know people have actually committed suicide anter taking this drug, trust me I thought about it and when they ask me, I said no, but the real answer was yes, I did think about life under the influence of this drug was not worth living, I prayed every night to GOD, TO REMOVE THIS AWFUL DRUG FROM MY BODY, and was told it will go away soon. Another lie from the Drs. My body is disintegrating from taking this drug, so now I am fighting back, it's not fun waking up two or three times in the middle of the night in a cold sweat that makes your brain burn, not to say about the constant migraine headaches and joint pain, this is the most awful drug a dr. Can prescribe for you to take, and then tell you may have a hot flash or two an it will soon go away...another LIE! I DO NOT HAVE A DEATH WISH.! however I would rather have six months of quality life , and die of cancer then to ever take this drug again.. PATIENT BEWARE..this drug could kill you if you let the Dr's administer this in your body, radiation does enough damage to your body. At least it doesn't cause brain damage.. make a good choice when you go to treat your cancer, surgery, radiation therepy, whatever you choose, for the LOVE OF GOD! Do not except the lupron drug to treat your cancer..!@!
Aug 8th, 2017
Jennifer R. from Manchester, NH writes:
I had been given Lupron in 1999 for endometriosis and I still have memory loss! I want a class action suit!
Aug 3rd, 2017
Jacqualine E. from Fontana, CA writes:
Lupron completely messed up my body chemistry! I had severe hot flashes and bone pain. I also gained weight that I've been struggling to lose. My depression increased tremendously. I would not recommend this medication to anyone!
Jul 30th, 2017
Carmen M. from Jacksonville, NC signed.
Jul 25th, 2017
Elizabeth W. from Hammond, IN writes:
Lupron is ruining my life. I trusted it would make me relieved of endometriosis pain, instead pain persists and a heap is other side effects added. This is poison! DO SOMETHING!!
Jul 19th, 2017
DONNA N. from Hamlet, NC signed.
Jul 19th, 2017
DONNA N. from Hamlet, NC signed.
Jul 19th, 2017
DONNA N. from Hamlet, NC signed.
Jul 19th, 2017
DONNA N. from Hamlet, NC writes:
PLEASE TAKE ACTION FOR ALL THE WOMEN, CHILDREN, AND MEN THAT HAS BEEN HARMED BY THIS LIFE-THREATNING DRUG, BECAUSE DOCTORS AND FDA ARE COVERING UP FOR THE DRUG MAKER "AbbVie". I WOULD LIKE YOU TO THINK ABOUT WHAT IF IS WERE WIFE, MOTHER, SISTER, BROTHER, AND EVEN WORSE, YOUR CHILDREN!!!!
Jul 18th, 2017
Amy P. from Carnegie, PA writes:
I can not have children because of this drug. I had my fertility taken away from me because of this posion!!
Jul 18th, 2017
Someone from Harper, TX writes:
This drug is poison!...and ALL lupron victims should be served justice.
Jul 18th, 2017
Brittney P. from Halethorpe, MD writes:
I've started losing my hair and my vision is getting blurry. I've only taken 1 90 day injection and I have informed my doctor that I will not be taking more. I will have a hysterectomy in November because my Endometriosis is terrible. But I should have been warned about these issues. The hospital should have asked do you have a history of Osteoporosis before giving me the injection. But of course, they failed to do that.
Jul 17th, 2017
Hannah T. from Dubberly, LA signed.
Jul 17th, 2017
Someone from Broken Arrow, OK signed.
Jul 17th, 2017
Nichole M. from Delavan, WI writes:
Since taking this for a year and a half over 16 years ago I've developed high blood pressure, degenerative disc disease, low bone density, weight gain, deep depression and anxiety, pain all over with no relief, gynecological problems and the list goes on. This drug is poison and its off label uses are hurting people and its still used to this day! Its time we get everyone on the same page that this is a poison and not a good drug and help its victims and get it off the market for good! The benefits do not outweigh the side effects!
Jul 17th, 2017
Barbara J. from Mansfield, TX writes:
Military Veteran was given to shots at Hawaiian Army hospital even after I begged my doctor to check my bone density because my butt bone hurt in class. He gave me another shot then called me days later as I was off island closing on a house in Texas I needed to take fosimax because I had osteopendia. I warned him and he messed me up for life and said I needed to take Vitamin D pills. Then they said again get a hysterectomy. Not happen....if they messed me up and gave me osteopendia why would I allow the to mess me up more than they have already. They increase most of my other disabilities so I understand how everyone feels.
Jul 16th, 2017
Lisa C. from Silver City, IA writes:
Since taking this 14 years ago I have suffered... weight gain, depression, anxiety, osteoarthritis, degenerative disc disease for which I had to have back surgery and now have permanent nerve damage and neuropathy, Vit D deficiency, and last but not least I hardly have any energy to function most days. It's a struggle just to get up and get dressed. This crap is pure poison!
Jul 16th, 2017
Lisa C. from Silver City, IA writes:
Since taking this 14 years ago I have suffered... weight gain, depression, anxiety, osteoarthritis, degenerative disc disease for which I had to have back surgery and now have permanent nerve damage and neuropathy, Vit D deficiency, and last but not least I hardly have any energy to function most days. It's a struggle just to get up and get dressed. This crap is pure poison!
Jul 16th, 2017
Elizabeth Y. from Alma, MI signed.
Jul 16th, 2017
Elizabeth Y. from Alma, MI signed.
Jul 16th, 2017
Elizabeth Y. from Alma, MI signed.
Jul 16th, 2017
Someone from North Brunswick, NJ signed.