Investigation into Lupron Side Effects (Leuprolide Acetate)
Messages Sent So Far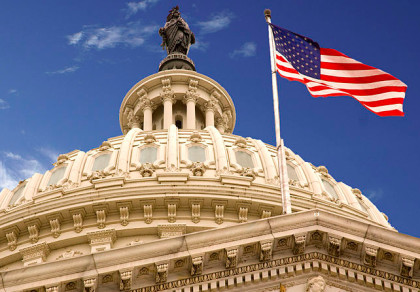 The purpose of this petition is to warn others regarding the drug Lupron (Leupolide Acetate) mfg. by Takeda/Abbott Pharmaceuticals in the hope that further long-term safety studies are done before it disables or kills more women. This drug was originally marketed to treat prostate cancer patients but now is widely used for the treatment of endometriosis, infertility, fibroids/ovarian cysts and even precocious puberty.

Many women are continuing to suffer the side effects long after taking their last dose even though their doctor and the pharmaceutical company states that the side effects should go away within 3-6 months. Side effects include but are not limited to: hot flashes, memory loss, tachycardia, hematura, hypotension, dizziness, insomnia, anxiety, depression, Vitamin D deficiency, constant gnawing bone/joint pain, osteoarthritis, osteopenia, osteoporosis, fibromyalgia, degenerative disc disease, autoimmune diseases, blood disorders, cancer and many others including death and yet not one long term study has been conducted.

It is devastating to us that we agreed to take an FDA approved drug under the care of our physician whom we trusted only to find ourselves sicker than you could imagine ---- in pain and unable to get the proper treatment or even believed that Lupron caused our problems.

We hereby request that an investigation be undertaken into the short term and long term effects of Lupron on women. We further request that all outcomes and results of such trials be released and published so that both patients and doctors alike may have the benefit of all the information regarding this drug.


Post Public Comments
Public Comments (4,966)
Jul 19th, 2017
DONNA N. from Hamlet, NC signed.
Jul 19th, 2017
DONNA N. from Hamlet, NC signed.
Jul 19th, 2017
DONNA N. from Hamlet, NC signed.
Jul 19th, 2017
DONNA N. from Hamlet, NC writes:
PLEASE TAKE ACTION FOR ALL THE WOMEN, CHILDREN, AND MEN THAT HAS BEEN HARMED BY THIS LIFE-THREATNING DRUG, BECAUSE DOCTORS AND FDA ARE COVERING UP FOR THE DRUG MAKER "AbbVie". I WOULD LIKE YOU TO THINK ABOUT WHAT IF IS WERE WIFE, MOTHER, SISTER, BROTHER, AND EVEN WORSE, YOUR CHILDREN!!!!
Jul 18th, 2017
Amy P. from Carnegie, PA writes:
I can not have children because of this drug. I had my fertility taken away from me because of this posion!!
Jul 18th, 2017
Someone from Harper, TX writes:
This drug is poison!...and ALL lupron victims should be served justice.
Jul 18th, 2017
Brittney P. from Halethorpe, MD writes:
I've started losing my hair and my vision is getting blurry. I've only taken 1 90 day injection and I have informed my doctor that I will not be taking more. I will have a hysterectomy in November because my Endometriosis is terrible. But I should have been warned about these issues. The hospital should have asked do you have a history of Osteoporosis before giving me the injection. But of course, they failed to do that.
Jul 17th, 2017
Hannah T. from Dubberly, LA signed.
Jul 17th, 2017
Someone from Broken Arrow, OK signed.
Jul 17th, 2017
Nichole M. from Delavan, WI writes:
Since taking this for a year and a half over 16 years ago I've developed high blood pressure, degenerative disc disease, low bone density, weight gain, deep depression and anxiety, pain all over with no relief, gynecological problems and the list goes on. This drug is poison and its off label uses are hurting people and its still used to this day! Its time we get everyone on the same page that this is a poison and not a good drug and help its victims and get it off the market for good! The benefits do not outweigh the side effects!