Investigation into Lupron Side Effects (Leuprolide Acetate)
Messages Sent So Far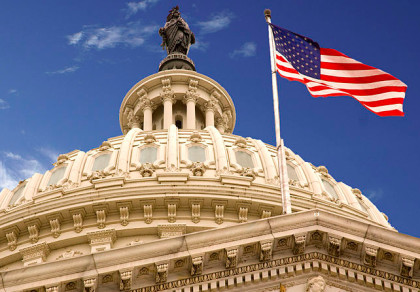 The purpose of this petition is to warn others regarding the drug Lupron (Leupolide Acetate) mfg. by Takeda/Abbott Pharmaceuticals in the hope that further long-term safety studies are done before it disables or kills more women. This drug was originally marketed to treat prostate cancer patients but now is widely used for the treatment of endometriosis, infertility, fibroids/ovarian cysts and even precocious puberty. <br />
<br />
Many women are continuing to suffer the side effects long after taking their last dose even though their doctor and the pharmaceutical company states that the side effects should go away within 3-6 months. Side effects include but are not limited to: hot flashes, memory loss, tachycardia, hematura, hypotension, dizziness, insomnia, anxiety, depression, Vitamin D deficiency, constant gnawing bone/joint pain, osteoarthritis, osteopenia, osteoporosis, fibromyalgia, degenerative disc disease, autoimmune diseases, blood disorders, cancer and many others including death and yet not one long term study has been conducted.<br />
<br />
It is devastating to us that we agreed to take an FDA approved drug under the care of our physician whom we trusted only to find ourselves sicker than you could imagine ---- in pain and unable to get the proper treatment or even believed that Lupron caused our problems. <br />
<br />
We hereby request that an investigation be undertaken into the short term and long term effects of Lupron on women. We further request that all outcomes and results of such trials be released and published so that both patients and doctors alike may have the benefit of all the information regarding this drug.<br />
<br />

Post Public Comments
Public Comments (5,009)
Nov 15th, 2017
Sarah M. from Perrysville, IN signed.
Nov 4th, 2017
Kasia C. from Petaluma, CA writes:
This "medicine" is pure poison! It has left me and my Father with permanent side effects!! Not to mention, this medicine does NOT stop progression or Endo, it doesn't shrink Endo lesions, it does not eradicate the disease in any way shape or form! While some may experience relief in Peritoneal Quality Pain, it is a band-aid at best! It's time to stop perpetuating the false, 100 year old theory regarding Endo! The treatment with the highest success rate is Expert Excision!!!
Nov 3rd, 2017
Cindy Y. from Forked River, NJ writes:
This drug is absolute POISON!! How it is still on the market just shows how corrupt the FDA and our government is! This drug has ruined my life! Shame on all of those who are allowing this to continue to destroy lives!
Nov 2nd, 2017
Someone from Oswego, NY writes:
Lupron for endometriosis is the stuff of nightmares, on so many levels. It is unjust to do this to women. We need those in authority to speak up.
Oct 31st, 2017
Salley A. from Oxford, MS writes:
Oct 24th, 2017
Someone from Erie, MI writes:
How is this drug not being pulled it's ruined so many lives!
Oct 20th, 2017
Allison D. from Saint Charles, MO signed.
Oct 14th, 2017
Kristen c. from Jeffersonville, IN writes:
This drug has distroyed my life.
Oct 14th, 2017
Kimberly J. from Henderson, NV writes:
In my opinion this drug damaged my life permanently.
Oct 13th, 2017
Someone from Twin Lake, MI writes:
I received only 3 injections and I stopped. It was over 15 years ago but I am curious if there are side effects from it that are starting to occur even now. My complexion has always been good and I have a lot of facial hair and spots that are awful.. I never had any facial hair until I began the Lupron. Just curious if there are any other women who have similar symptoms