Investigation into Lupron Side Effects (Leuprolide Acetate)
Messages Sent So Far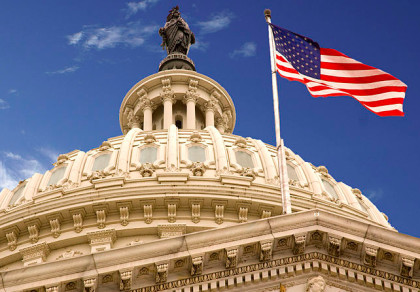 The purpose of this petition is to warn others regarding the drug Lupron (Leupolide Acetate) mfg. by Takeda/Abbott Pharmaceuticals in the hope that further long-term safety studies are done before it disables or kills more women. This drug was originally marketed to treat prostate cancer patients but now is widely used for the treatment of endometriosis, infertility, fibroids/ovarian cysts and even precocious puberty. <br />
<br />
Many women are continuing to suffer the side effects long after taking their last dose even though their doctor and the pharmaceutical company states that the side effects should go away within 3-6 months. Side effects include but are not limited to: hot flashes, memory loss, tachycardia, hematura, hypotension, dizziness, insomnia, anxiety, depression, Vitamin D deficiency, constant gnawing bone/joint pain, osteoarthritis, osteopenia, osteoporosis, fibromyalgia, degenerative disc disease, autoimmune diseases, blood disorders, cancer and many others including death and yet not one long term study has been conducted.<br />
<br />
It is devastating to us that we agreed to take an FDA approved drug under the care of our physician whom we trusted only to find ourselves sicker than you could imagine ---- in pain and unable to get the proper treatment or even believed that Lupron caused our problems. <br />
<br />
We hereby request that an investigation be undertaken into the short term and long term effects of Lupron on women. We further request that all outcomes and results of such trials be released and published so that both patients and doctors alike may have the benefit of all the information regarding this drug.<br />
<br />

Post Public Comments
Public Comments (4,989)
1 day ago
Cheryl H. from Palm Harbor, FL writes:
In 2008, I was prescribed Lupron. I took it for only two days before having memory problems so severe I was not able to speak. Upon stopping, I was a little better but I continue today to struggle with memory and pituitary issues. I can trace my problems to the exact point. It was not a gradual onset. It was immediate and thusfar, permanent. I was not counseled about the severity of this drug. I was given this drug by a military doctor, and expected to follow orders.
Sep 21st, 2017
Someone from Nacogdoches, TX writes:
Lupron is a poison. My doctor never talked to me about long term side effects. She always said once we discontinue the injections your body will go back as it should be. Today, 4 years later I am 28 years old and feel I can't go on living like this. I have constant bone and joint pain, insomnia, anxiety, depression, hypertension, and have had tendencies of suicide. I have had no period in years and I am becoming worse as time goes on. I am in so much pain and I am scared of my future. I am not able to have a routine job. I fear I will be bed ridden. It is a terrible, terrible drug that causes painful side effects physically, mentally and emotionally. These drug companies should be sued and forced to take this drug off the market.
Sep 16th, 2017
Kelsey S. from Paradise, CA writes:
How many requests must be received in order for an investigation?
Sep 15th, 2017
Timothy L. from Holly, MI signed.
Sep 15th, 2017
Someone from Holly, MI signed.
Sep 15th, 2017
Aaliyah W. from Holly, MI signed.
Sep 4th, 2017
EWA O. from Chicago, IL writes:
Lupron is nothing but a poison. I wish gynecologists would be more honest about the true side effects. They care more about money than overall health and wellbeing of women. Also, they are not checking for drug interactions before giving the shot. Dealing with some drug interactions now. It's terrible.
Sep 4th, 2017
Jennifer K. from Santa Cruz, CA writes:
I had precocious puberty and took Lupron. I started taking the shots at 5 and a half when I started kindergarten. I had to have one shot a month in my thigh then for about the last year and a half I had to have 2 shots a month to get a higher dose because I was older. When I was almost ten the endocrinologist said I didn't need to take them anymore because I was getting older and would start puberty on my own so I didn't get my shots that month. About a couple weeks later I got sick didn't think anything of it just thought I was sick it was flu season. Then I was sick for months and it's been one thing after the other ever since. Mono, Chronic Migraines, Anxiety, Depression. I saw a doctor at Stanford and she said she was seeing a lot of people with migraines and other problems from lupron. I'm 21 now and am still having hormone problems and get sick all the time. Everything was fine when I was a kid but now it's ruined my life.
Sep 4th, 2017
Phillip C. from Western Springs, IL writes:
Lupron is poison. Took three monthly shots as part of prostate cancer radiation treatment and refused to take any more. Holistically sick and muscle pain that precludes my ability to walk. Don't take this stuff. Been off it for two months and no relief. Symptoms getting worse. Doctors should read patient experiences rather than drug company research.
Aug 29th, 2017
Someone from Clinton, SC writes:
I was given Lupron shots in late 20's for endometriosis. Since then, I went into early menopause at 30, had a hysterectomy and now have Osteopenia at age 49. I have joint and foot pain and degenerative disc disease. I believe these shots started it all. I have no one in my family with osteopenia.