Investigation into Lupron Side Effects (Leuprolide Acetate)
Messages Sent So Far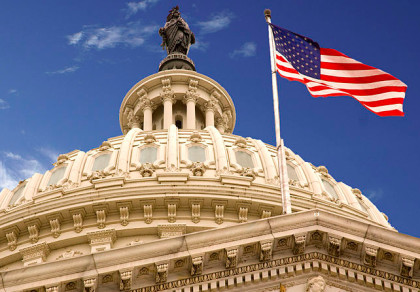 The purpose of this petition is to warn others regarding the drug Lupron (Leupolide Acetate) mfg. by Takeda/Abbott Pharmaceuticals in the hope that further long-term safety studies are done before it disables or kills more women. This drug was originally marketed to treat prostate cancer patients but now is widely used for the treatment of endometriosis, infertility, fibroids/ovarian cysts and even precocious puberty.

Many women are continuing to suffer the side effects long after taking their last dose even though their doctor and the pharmaceutical company states that the side effects should go away within 3-6 months. Side effects include but are not limited to: hot flashes, memory loss, tachycardia, hematura, hypotension, dizziness, insomnia, anxiety, depression, Vitamin D deficiency, constant gnawing bone/joint pain, osteoarthritis, osteopenia, osteoporosis, fibromyalgia, degenerative disc disease, autoimmune diseases, blood disorders, cancer and many others including death and yet not one long term study has been conducted.

It is devastating to us that we agreed to take an FDA approved drug under the care of our physician whom we trusted only to find ourselves sicker than you could imagine ---- in pain and unable to get the proper treatment or even believed that Lupron caused our problems.

We hereby request that an investigation be undertaken into the short term and long term effects of Lupron on women. We further request that all outcomes and results of such trials be released and published so that both patients and doctors alike may have the benefit of all the information regarding this drug.


Public Comments
Jul 12th, 2016
Someone from Midlothian, VA signed.
Jul 12th, 2016
Someone from Dorton, KY signed.
Jul 12th, 2016
Someone from Jenkins, KY signed.
Jul 12th, 2016
Someone from Mouthcard, KY signed.
Jul 12th, 2016
Someone from Pikeville, KY signed.
Jul 12th, 2016
Someone from Elkton, MD signed.
Jul 12th, 2016
Someone from Rockford, IL signed.
Jul 12th, 2016
Someone from Beattyville, KY signed.
Jul 12th, 2016
Someone from Jenkins, KY writes:
I am a 28 year old mother !! I was given the dpi lupron for endometriosis one shot every month for 6 months ..... I had severe hot flashes and mood swings which the dr told me I would have , had I known the other side affects I would not have taken these shots .. Since taking these shots I have gotten a severe rash on the opposite side the shot was given and sever pain in my legs that has increasingly gotten worse !! But no one seems to know what is wrong with me !!! It's very frustrating because I was a very active , hard working woman that is now always in severe pain!!!!
Jul 9th, 2016
Someone from Victorville, CA writes:
I am a 38 year old woman and was given Lupron injections for 6 months. The last one was in April and this is now July. Over the past 4 months I've experienced pain in the bottom of my feet. Now I have joint pain in all my joints. Sometimes it's hard for me to move around. This is a problem for me because I have to work and I have a 4 year old daughter that requires me to be active. Plus I feel like the quality of my life is slowly diminishing. I wish I knew to what extent these side effects would be and better treatment options for endometriosis before I agreed to this drug.
Jul 9th, 2016
Someone from League City, TX writes:
One 4 month shot of poison.. Look into the Chemical make up of this so called drug. Once you find that look up the Material Safety Data Sheet. Then ask yourself is this something you would want injected into any person?
Jul 9th, 2016
Someone from West Bloomfield, MI writes:
I took Lupron for about 5-6 years for precocious puberty. I grew up as a pretty normal kid, until about 3 years ago when I turned 17. I wake up every single day with nausea and abominable pains. I usually have fatigue and dizziness so bad through out the day so bad that I'm scared I'll fall asleep driving. I have joint pains in my hands, knees, and back. I have horrible memory loss (So bad... I had to look down and see what my shirt said about 5 times in just one half hour). The other day at work I felt so awful I had to go to the ER, because I couldn't ignore it anymore! My blood tests all came back negative and the doctors told me I was fine and that its "stress" causing this. You guys.... there is no way it's stress.
Jul 9th, 2016
Someone from Brooklyn, NY signed.
Jul 8th, 2016
Someone from Sudbury, MA signed.
Jul 8th, 2016
Someone from Buffalo, NY writes:
I was given lupron for heavy bleeding due to fibroids. I was given one injection in my right buttocks. I notice I started having hip pain. Now I have on a regular bases pain in all my joints. Especially my knees. And its pain in my shoulders. I use to have no problem s doing yard work, knitting or carrying bags of groceries or buckets of water .But I do those things now , I won't be able to lift my shoulders the next day because they ache so bad .Including my hands and wrists
Jul 6th, 2016
Someone from Palm Coast, FL signed.
Jul 5th, 2016
Someone from Ypsilanti, MI signed.
Jul 1st, 2016
Someone from Portland, OR writes:
Lupron injections made me so ill, comparable to the way my mother described feeling after chemo. I now live with the long term effects, no one should have to ever go through what so many of us have after Lupron.
Jul 1st, 2016
Someone from Fort Worth, TX signed.
Jun 30th, 2016
Someone from Clayton, NC signed.
Jun 30th, 2016
Someone from Winter Park, FL signed.
Jun 27th, 2016
Someone from Jobstown, NJ writes:
I was given only 1 injection of lupron that was supposed to be a 6 month treatment for my endometriosis but after only 1 injection I thought if I received another I would die. I started with hot flashes that was normal my doctor told me this would happen. Then the migraines started, I thought I would have an aneurysm. Horrible I thought I was going ton die. Then the panic attacks started. The most horrible I have ever had in my life. Then the chest pain. I began to think I would have a heart attack every day. I began to end up in the emergency room alot. To only be told I was fine. But I knew I wasnt. I saw a cardiologist and did multiple test and all said I was fine. They told me I had developed costochondritis and have been suffering from it for months. I've had to take Naproxen 500mg twice daily and cholnapin for my anxiety twice daily for 8 months now. And I'm still continuing to have all of these side effects. The weird thing is the injection was put in my left arm and most of my pain is always on the left side of my body. I'm only just 27 years old and have a 4 year old daughter. I feel the lupron has changed me into a person I do not know. Everything hurts I'm always exhausted can't keep up with my daughter sometimes. It's destroyed my life. And it's been 8 months of hell. And the side effect still won't go away. This needs to be taken off the market completely. Because of this I will never get an injection for anything ever in my life again. I'm terrified of putting something into my body again that may end up killing me. Lupron has ruined my life. And I hope and pray to God that one day I will be back to normal again. Without having to take medication on a regular basis. I was to have another baby but am terrified that with all the side effects I feel I will have a very hard pregnancy. And I can't get off of my anxiety medication because it's what keeps me sane after having to deal with chronic pain and discomfort.
Jun 26th, 2016
Someone from Donnelsville, OH writes:
I was clueless about the seriousness of this medication's side-effects until I saw the nurse's eyes widen as she prepared my first injection. I commented on her reaction. "I'm surprised you're getting this medication," she answered. I asked why. "I'm surprised ANYONE is getting this medication," she stated, "I'm surprised your doctor PRESCRIBED this medication." Intended as an estrogen-reducing pause after a laparotomy for endometriosis with hopes of mimicking menopause, it became an eight-week menstrual period followed by breast shrinkage, weight gain, worsening suicidal depression, vision changes, hormonal acne, balding, increased body hair growth, recurring bronchitis, neck and back muscle spasms, memory loss and confusion, chest pain, muscle weakness, fatigue, anxiety, loss of motivation, and chronic anal fistulas and hemorrhoids caused by perpetual constipation. Six months into the prescribed one-year treatment, I ended the Depo Lupron injections with my doctor's blessing. Yet seven months later these side effects continue while the endometriosis symptoms return with a vengeance. Despite the harm this medication caused me, my story pales in comparison with the accounts described in this petition. Indeed, further research on this drug is required, and greater patient information is absolutely necessary.
Jun 26th, 2016
Someone from Vacaville, CA signed.
Jun 26th, 2016
Someone from El Paso, TX signed.
Jun 25th, 2016
Someone from Conway, AR writes:
I did a course of lupron depot after surgery for endometriosis in 2008. I have never been the same. It utterly aged my body. I work out and try to stay active but I feel as if I have the body of someone 20 years older than my 29 years. I have gained weight; I have had bone loss and many, many stress fractures. The symptoms are very much like fibromyalgia. If I could go back and do it again, knowing what I know now, I would not have done it.
Jun 25th, 2016
Someone from Saint Charles, MO writes:
Was treated on Lupron Depot from age 4 or 5 to 12 for precocious puberty, and have never been told what the long term effects are. I'm now 24 and feel like I'm going through menopause and feel like lots of my health problems have resulted from this b
Jun 24th, 2016
Someone from Houston, TX signed.
Jun 23rd, 2016
Someone from Clarksville, TN signed.
Jun 22nd, 2016
Someone from Fargo, ND writes:
I had stage IV endo by the time I was 25. Symptoms began@16 yo & I didn't think I ANYTHG could get worse than the pelvic pain which left me curled up in a ball & debilitated. I was a very "informed patient", or so I thought. My decision to start Lupron came after 3 surgeries & a pain I didn't think could be matched (ruptured cysts; endo all over my internal organs, looked like an explosion in there, honestly, so if I ever wanted a child, this was my 1 & only shot. I ultimately went thru two 6-month cycles, surgery, then the 3 month injections x 18 mos (yes, you heard that right!) surgery then pregnancy that felt miraculous w baby boy but the day after birth it all began again (pelvic pain, bloating, sharp pains, all the horrors). I was recommended by a kind (not) DR to try another cycle of Lupron (mind you, this would put me at over 3 yrs total this toxic "medicine"). It was so much more intense after baby born, I cannot deny that. Thus, I allowed another 6 mos. Surgery to clean up disaster planned. (I had total of 6 lap's!) and I gave up. Said no way. Hysterectomy planned after move to new place (5th move across country for my husb job). Went for pre-op. Told I was pregnant. What? How? I had taken hormones to try to stop some pain. And a crap-load of Ibuprofen to stop pain! Yet there she was, my precious baby girl, a strong & determined baby to enter this broken world. Now I am deathly ill with auto-immune Dz, Systemic Lupus/Scleroderma (at 45 yo) Was it worth it? My husb cheated, now divorcing me for 1 of girls that works FOR him. Divorce. Dying of Lupus. 2 beautiful kids (14 & 12 yrs). They are the only reason I try to continue. Not good prognosis though. Lupus attacked my heart, joints .. back joints too, liver & now kidney's. And NOW he asks me for Divorce after 20 yrs of hell on earth (he's not worth the heartache/tears). That's all. All I can do is pray I survive this for my 2 children. I've been alone w both diseases, raised kids without good man so ... I pray my pain will stop but it hasn't yet.
Jun 21st, 2016
Someone from Camden Wyoming, DE signed.
Jun 21st, 2016
Someone from Baker, LA writes:
I too have fallen victim of Lupron as well. I'm 38 and have fought endometriosis since I was 14. Had my first surgery at 18 then again at 20. After my 22nd surgery my doctor advised me of the option of Lupron injections. At 20 you will do anything to stop the cycle. 1st round, 6 months of monthly injections. Side effects were horrible. When you can walk around in a tank top in 20 degree weather, you know the hot flashes were horrible. Not something a 20 year old deals with very often. Thank God I did it over the winter. The drug showed best results with holding the endometriosis growth back. Better than surgery ever did. Finally slight relief... But it didn't last long. Possibly gave me a year break of surgeries and gave me hope that I would actually have a child one day soon and then all that together will hold the endometriosis off longer. Well had another surgery and it came back but had slight improvement from the first 2. Bright idea I'm recommended to try Lupron again. I knew what to expect but this time the weather was warmer. I was sick all the time. I couldn't make it the full 6 months this time. No one bothered to tell me that I was losing bone density at a rapid rate. Then came surgery number 3 and at that time I was going through fertility treatments. So Lupron was back on the table again. I agreed to just 3 months this time. After three cycles and 3 surgeries I got pregnant on my own with no fertility treatments because none were working and my endometriosis was getting worse. Finally I get the chance at pregnancy! Now things are finally going to get better. That's 9 months of no growth!. I was in severe pain and that's how I actually found out I was pregnant. But the ultrasound showed nothing in my uterus. Did more blood work daily and another ultrasound. Levels were increasing but still no baby in my uterus and pain only increased daily, hourly, etc. I called my doctor and she told me that I was just going to have a painful pregnancy because of the endometriosis. Well after many attempts to get my doctor to answer my calls or come in, never received even 1 call back. On the Friday of that week, the pain was the worse I ever felt. No response from my doctor and then they closed at 12. At 1 my pain started to seem a little better or I thought it did. I had a ruptured ectopic pregnancy. I felt horrible. I finally received a call from a nurse for the Dr on call. I was driving home and she advised that I go to the hospital and check things out. Ultrasound was nothing but fluid. Radiologist comes in and he checks. All he could say was this is not a good sign I'm going to speak with the Dr on call. I had to overhear that something was seriously wrong and he needs to come check me out right now. One touch to my left side and the pain was the worst ever. Immediately I was rushed into surgery. All that fluid was blood. I had a massive rupture at 7 weeks and was bleeding to death. 10 more minutes and I wouldn't have made it. They had to remov
Jun 21st, 2016
Someone from Chattanooga, TN signed.
Jun 20th, 2016
Someone from Cincinnati, OH writes:
When i was 16 i was diagnosed with endometriosis. I had my first surgery then at 17 my father was told that i had to try luprone before i could get my second surgery. In a 6 month period i gained 60 pounds, experienced horrible mood swings and chronic headaches/migraines massive depression. Had to explain to people in school i was sweating so bad because of hot flashes. I had no motivation to do anything. I missed more school than when i was first having my other problems. My pain didnt get any better but they kept telling my dad i had to take it. So then i had surgery and stop the shot thought everything would be fine. At 18 i found out my lower back was breaking down. I went from 5'2 to 5 foot. Now im 21. I have horrible pain in my back and always contributed to my job so i went from a 60 hour a week job to a 30 and its not near as physical. Yupp still have pain and now its so bad it radiates down my hips. Started having sugar problems at 19. At first it was suttle headache and shaking because of it getting so low. Now the feeling of passing out at 430 hits me everyday even when i eat alot and my sugar never gets over 110. Before i lost insurance due to me having to find a new job they were telling me i possibly had an autoimmune disorder. I have a cyst rupture about every month and my abdomen fills with fluid. Before you consider this medication read these comments and consider if you want to take that chance with your daughter, or body. I know we wanted relief from one illness or another but this isnt the answer.
Jun 20th, 2016
Someone from Wadena, MN writes:
I received my one time Lupon shot 5 days ago. I just came upon this and am horrified at the long lasting side effects it has caused so many men and women. I pray to God that I don't end up the same way. My OBGYN downplayed it's side effects. Why is this still being offered as an option to control endometriosis? It's a chemo drug for petes sake!!
Jun 20th, 2016
Someone from Rialto, CA signed.
Jun 19th, 2016
Someone from Holyoke, MA writes:
Needing a cure or treatment from the effects of Lupron, DES exposure
Jun 18th, 2016
Someone from Redlands, CA signed.
Jun 16th, 2016
Someone from Hatfield, PA signed.
Jun 16th, 2016
Someone from New York, NY signed.