Investigation into Lupron Side Effects (Leuprolide Acetate)
Messages Sent So Far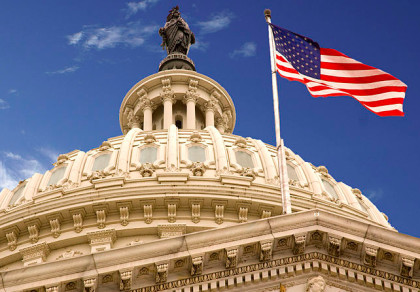 The purpose of this petition is to warn others regarding the drug Lupron (Leupolide Acetate) mfg. by Takeda/Abbott Pharmaceuticals in the hope that further long-term safety studies are done before it disables or kills more women. This drug was originally marketed to treat prostate cancer patients but now is widely used for the treatment of endometriosis, infertility, fibroids/ovarian cysts and even precocious puberty.

Many women are continuing to suffer the side effects long after taking their last dose even though their doctor and the pharmaceutical company states that the side effects should go away within 3-6 months. Side effects include but are not limited to: hot flashes, memory loss, tachycardia, hematura, hypotension, dizziness, insomnia, anxiety, depression, Vitamin D deficiency, constant gnawing bone/joint pain, osteoarthritis, osteopenia, osteoporosis, fibromyalgia, degenerative disc disease, autoimmune diseases, blood disorders, cancer and many others including death and yet not one long term study has been conducted.

It is devastating to us that we agreed to take an FDA approved drug under the care of our physician whom we trusted only to find ourselves sicker than you could imagine ---- in pain and unable to get the proper treatment or even believed that Lupron caused our problems.

We hereby request that an investigation be undertaken into the short term and long term effects of Lupron on women. We further request that all outcomes and results of such trials be released and published so that both patients and doctors alike may have the benefit of all the information regarding this drug.


Public Comments
Sep 8th, 2016
Someone from Oak Lawn, IL writes:
I took five monthly shots of Lupron and each shot came with migraines, and with each shot the side effects multiplied. I had numerous visits to the Er and 7 months out from the last shot am still in daily pain with a diagnosis of RA. This drug seriously adversely affects your endocrine system and therefore your immune system. Women with endometriosis have compromised immune systems to begin with. In addition the NIH website states there is no evidence that there is any reduction of endometriosis lesions. So the pain and agony endured in the belief that you will be better for having taken this drug is in vain. The doctors prescribing this drug need to be made aware of the long term risks along with their patients
Sep 7th, 2016
Someone from Blackwell, OK writes:
Was given lupron for fibroid in 2002. 6 shots, 1 each month. Have had many problems since. It didn't help my original problem at all. Doctor told me nothing about any side effects. Permanent side effect I have: severe joint and bone pain, feel like my joints, muscles are throbbing all the time. Depression I can't get past, migraines. I am going to specialist tomorrow to check on lung problems. I have been on oxygen for a year now. I've gained over 100 lbs, can't lose any unless I just don't eat. Thyroid problems and hoping for referral to specialist to check other glands. I don't see any better life in sight for myself. Lupron company should not be allowed to sell this drug! I am 63 and feel like I'm in my 90's. Lung are those of 90 yr old.
Sep 6th, 2016
Someone from Crofton, MD writes:
Horrible depression, fatigue & insomnia after 1 shot. Will not go back for another as prescribed.
Sep 6th, 2016
Someone from Fallston, MD signed.
Sep 3rd, 2016
Someone from Arlington, VA writes:
II wish I would have known how awful this drug was before taking it. Side effects have been awful...an endless cycle, nagging headaches that won't go away, hot flashes and night sweats and joint paint.
Sep 3rd, 2016
Someone from Fort Wayne, IN writes:
Im on 8th shot of injection... I realized that I had 2 teeth broken between 3 months... Doctors said that i have to take for a year but now i think i have to cut off the rest...
Sep 2nd, 2016
Someone from Weidman, MI signed.
Aug 31st, 2016
Someone from Pittsburgh, PA writes:
I have not taken Lupron but spoken with several women who were left nearly crippled with long term side effects. Casual use of chemotherapy drugs for non life-threatening conditions must be stopped at any cost. There is a new forum available for all Lupron victims: https://www.lastingsides.org/groups/lupron/forum/ There are other drugs featured on the site, but Lupron has to be the worst.
Aug 30th, 2016
Someone from Puyallup, WA writes:
Horrible drug, and it is still affecting me today. I am pretty certain it destroyed my body. I am now living with chronic migraine suffering that never existed prior to this drug.
Aug 29th, 2016
Someone from Ellamore, WV signed.
Aug 29th, 2016
Someone from Orange, CA writes:
I have had 3 injections of Lupron since October 2015 when I was diagnosed with 4th stage Endo at 48 years old. Now me shoulder hands and feet hurt a lot .....very stiff and painful when walking and hands hurt at night when I sleep. I have over 10 hot flashes daily and my right ankle has developed bone spurs. I have refused another injection....hoping I will recover from these terrible side effects.
Aug 25th, 2016
Someone from Hoschton, GA signed.
Aug 25th, 2016
Someone from Canyon Country, CA writes:
My OB-GYN recommended 1 shot of Lupron every 3 mos to address my heavy bleeding due to fibroids. I noticed some muscle and joint pains all over my body about 8 weeks after my first shot. I decided to get another shot because it seemed to help my bleeding problem. After the 2nd shot, the joint pains on my hip, shoulder, knees, wrist, fingers got worse, plus I started feeling intermittent burning sensation on my right thigh, and tenderness all over my body. My doctor agreed to discontinue Lupron shots. I was prescribed Meloxicam for the pain and inflammation. I'm hoping these side effects would be reversible once Lupron is completely out of my system.
Aug 23rd, 2016
Someone from Mansfield, TX writes:
My child is suffering at only 19 yoa after being treated with this drug as a child. She is far too young and this NEVER should have happened to her.
Aug 23rd, 2016
Someone from Waxahachie, TX signed.
Aug 23rd, 2016
Someone from Mansfield, TX signed.
Aug 22nd, 2016
Someone from Albany, NY writes:
It's chemotherapy.It is VERY dangerous and not one damn doctor dares to tell the truth.SICK!Cowards looking for kick back$$!
Aug 22nd, 2016
Someone from Jasper, GA writes:
*sorry for being lengthy* I was given Lupron from the ages 6-12 for precocious puberty. I am now 21, a month away from 22, and pregnant. I have always been very active, but my health seems to be getting worse. My teeth are constantly thinking and getting holes in them (I have always had good dental hygiene). I tore my meniscus at age 13. My back started having excruciating pain while working at the age of 16, first I was told I had a herniated disc (yet there was no injury), so a neurologist sent me to have an epidural which caused the pain to be much worse. This ended my sports career in high school, caused me to miss lots of school, and caused me to miss work for months while at physical therapy. After that, I was told I had SI Joint Dysfunction,and that I would suffer from it for the rest of my life. My family was large, with low income and crap insurance, so that is what I was left with after being fed up with doctors and nobody knowing what was going on. At age 18 my jaw locked up, could only open a very small amount, for 3 months while on horrendous muscle relaxers. During this same year while helping coach a youth baseball team I injured my shoulder, was sent to physical therapy (which didn't help) and still can't throw to this day without excruciating pain. At age 20 I was taking my puppy on lots of cross country trails and my foot began hurting (not from an injury), and I had to wear a boot for 3 months due to tendinitis (of which I still suffer from). My mother put me on birth control at age 13, from then on I had horrendous periods with lots of blood clots. My mother helped me with the decision of getting a Mirena IUD at age 18 ( having little understanding of it, short or long term effects). I got it removed this year then became pregnant :) I'm concerned with the fact that my latest research shows that Lupron long term effects include bone thinning, fibromyalgia, joint pain, horrible memory loss. My main source of exercise the last few years included walking and yoga. What kind of doctor would I even raise my concerns with, on what steps to take to prevent these long term effects?
Aug 21st, 2016
Someone from Miami, FL signed.
Aug 20th, 2016
Someone from Missoula, MT signed.
Aug 19th, 2016
Someone from Muskego, WI writes:
I am a homeopathic practitioner who is currently treating a 34-year-old young lady. She found my services and reached out to me crying for help as she is suffering from severe neurological nerve damage from this drug. A once vibrant 34-year-old young lady is now confined to her home and held captive in her body. The lack of educated doctors administering this drug is appalling and also against the oath that we all take to do no harm. As a practitioner myself I feel that the gross negligence and miss use of this drug will continue to damage the lives of many more people. We come together as one to ask Congress to remind you to remember that we are human beings. It is your job to protect the public from toxic chemicals such as this. Please become educated about the side effects of Lupron. If you would take two hours to educate yourself properly I believe that it would be a unanimous vote to make drastic changes to the use, dosage and administration of this chemotherapy drug.
Aug 19th, 2016
Someone from Waynesville, NC writes:
Please check into this drug. I took 1 shot for 6 months for endometrosis at that time I only needed pain mess during my periods. Now I have to take pain meds every 6 hours I hurt all over I am in constant pain....I feel like I am going crazy!!!!. I have fibromyalgia, sjogrens, Possible Lupus. I now have thyroid issues and now I have low sugar everytime I go to the doctor something else is wrong with me......I never recovered from the Lupron side effects they have not gone away and they keep getting worse and it has been close to 10 years now!!!!!!!!! I need to be on disability because I can't function and I can't get approved for disability because I have to work!!!!!!!! I am in so much pain it is driving me crazy!!!!!!!
Aug 19th, 2016
Someone from Ford City, PA writes:
If ur doctor tells you ,she won't give you pain medication, because you need to try lupron.Tell that ***** to have a shot of it , since it's so harmless.DO NOT BE MANIPULATED INTO TAKING THAT DRUG.IT WILL BE YOUR BIGGEST REGRET.if u think u need pain meds now, u'd really need them after lupron.PLEASE FIND ANOTHER doctor, this woman is an insult to her profession.In three years I've deteriorated into almost being a cripple.The list is long and endless.three years ago before lupron at age 47 , I was more fit than most 25 yr. Olds. Not exaggerating
Aug 18th, 2016
Someone from Sacramento, CA writes:
I'm being pretty forcefully treated w/ Lipton. Doctor basically said she would try a few things to avoid it, we tried one then she said it was time for Lipton or else no more help with pain. Nice to know there's never been a long term study. Not acceptable.
Aug 18th, 2016
Someone from Chicago, IL signed.
Aug 17th, 2016
Someone from Reno, NV writes:
My 28 year old daughter, has suffered from over 10 years of endometriosis & the painful symptoms that has led her to take the lupron injection 3 days ago, & now is suffering from more pain than she can handle, I am loosing it! ~ I am so scared! ~ please help her!
Aug 17th, 2016
Someone from Muskegon, MI signed.
Aug 17th, 2016
Someone from Muskegon, MI signed.
Aug 17th, 2016
Someone from Franklin, VA signed.
Aug 17th, 2016
Someone from Owosso, MI signed.
Aug 16th, 2016
Someone from Panama City, FL writes:
I'm currently taking this medication and never got proper information about it. It was pawned off like a birth control that just puts you in menopause as a pre-diagnosis for endometriosis. I just got my third 3-month round shot and all the suffering I'm going through, I can tell what is from what. It may be an appropriate drug to assist with endo, but we should be better informed and given specific side effects we would need to come back to the doctor for. Very frustrating, as if I'm not suffering enough with endo.
Aug 15th, 2016
Someone from Miami, FL writes:
Terrible side effects. I am still having side effects from lupron shot after 6 months of taking lupron shots terrible!!!!!
Aug 12th, 2016
Someone from Tampa, FL signed.
Aug 10th, 2016
Someone from Fort Scott, KS writes:
The price was out of this world to begin with. The shot did nothing as I still had to have a full hysterectomy when i was 32 years old. Now I have lupus, fibro, memory loss, no energy, joint paint, hot flashes, depressed....Nothing like my old self. I have three young boys to raise and this is not how I ever pictured doing it.
Aug 10th, 2016
Someone from Hephzibah, GA signed.
Aug 10th, 2016
Someone from Watertown, WI writes:
This drug has increased my pain, not only in my pelvic but my back, hips, legs. I'm constantly tired, feel overwhelmed and am not myself.
Aug 9th, 2016
Someone from Tylertown, MS writes:
I feel horrible all the time. My bones and joint hurting constantly. My memory i can't deal anymore. I need help after taking 6 months of this shot
Aug 8th, 2016
Someone from Apple Valley, CA writes:
I have many of those diagnosis'. Some diagnosis' came a few months after the injection and others years later. Not only am I still suffering, my two children were likely effected with medical conditions
Aug 8th, 2016
Someone from Apple Valley, CA signed.
Aug 7th, 2016
Someone from East Orange, NJ writes:
I can't begin to tell you how miserable I have been since taking Lupron. If the extreme hot flashes, weight gain and stomach cramps were not bad enough, the degenerative disk disease is really messing me up. Who would have imagined that I would be needing a cane? I literally can barely walk. When will this end?