Investigation into Lupron Side Effects (Leuprolide Acetate)
Messages Sent So Far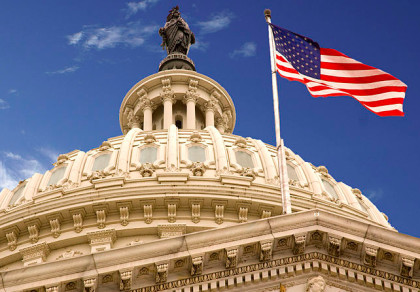 The purpose of this petition is to warn others regarding the drug Lupron (Leupolide Acetate) mfg. by Takeda/Abbott Pharmaceuticals in the hope that further long-term safety studies are done before it disables or kills more women. This drug was originally marketed to treat prostate cancer patients but now is widely used for the treatment of endometriosis, infertility, fibroids/ovarian cysts and even precocious puberty.

Many women are continuing to suffer the side effects long after taking their last dose even though their doctor and the pharmaceutical company states that the side effects should go away within 3-6 months. Side effects include but are not limited to: hot flashes, memory loss, tachycardia, hematura, hypotension, dizziness, insomnia, anxiety, depression, Vitamin D deficiency, constant gnawing bone/joint pain, osteoarthritis, osteopenia, osteoporosis, fibromyalgia, degenerative disc disease, autoimmune diseases, blood disorders, cancer and many others including death and yet not one long term study has been conducted.

It is devastating to us that we agreed to take an FDA approved drug under the care of our physician whom we trusted only to find ourselves sicker than you could imagine ---- in pain and unable to get the proper treatment or even believed that Lupron caused our problems.

We hereby request that an investigation be undertaken into the short term and long term effects of Lupron on women. We further request that all outcomes and results of such trials be released and published so that both patients and doctors alike may have the benefit of all the information regarding this drug.


Public Comments
Nov 3rd, 2016
Someone from Dayton, OH writes:
I feel lucky compared to some other's stories. I will say that I was on Lupron for 5 months for treatment of Endometriosis. I would never do it again. I had to decline the 6th month shot as I was barely able to walk due to joint pain. I couldn't go up my own stairs and I was only 33 at the time. I had many other symptoms like headache, hot flashes, sweating, Vit D deficiency, bone/muscle/joint pain. It is now 3 years later. I still experience excessive sweating and hot flashes, vit D deficiency, and joint pain in my hips. This drug needs LONG TERM EFFECT RESEARCH. IT also needs to be removed as an option for treating endometriosis. As soon as you stop taking it all endo symptoms return. The ONLY proven effective treatment of endometriosis is Excision surgery by a skilled surgeon. Any Dr that tells you your only option is Lupron, doesn't understand the disease and will be ineffective at treating you. Find a skilled excision surgeon.
Nov 1st, 2016
Someone from Porum, OK writes:
I've always been a healthy, active woman. My Dr. prescribed Lupron to stop my periods (put me into quick menopause) as a cheaper route than a hysterectomy. Just after my first month with the shot, I had high blood pressure, but I didn't relate it to the shot, so took the second one. After that one I showed up to take the 3rd shot (was supposed to take 6 of them) and my Dr told me to go to the nurses station and have my BP monitored. I didn't that day, but after I got home, the next several weeks my BP was so high it was scary and my pulse became very high. I got online and found others complaining of the same thing, and decided not to take any more shots. These shots made me VERY sick besides the high BP problems. Some days I felt as if I may die. It has been 3 years now since I took the first Lupron shot. I was put on high BP meds, which after about 18 months, my bp started dropping so low I would almost faint. I finally weaned myself off the meds. My BP and pulse have never been "normal" again. For the next couple years it went high and low, high and low, rarely staying normal for a few days in a row. It is so high now I am considering going back to see about taking medicine again. The problem is, my Dr (now a different one in the same practice) doesn't see a relation between the Lupron and my BP troubles. I am sick of being sick. I don't know what to do any longer. I am 55 years old, active, under 120lbs and eat a very good diet. I shouldn't have BP issues at all! Along with the BP problems, I have constant pain in my body, and constant fatigue!! It has caused me to give up my hobbies and employment. My joints hurt, the mild arthritis I had has increased, and often I hurt for no reason at all-- getting out of bed in the mornings in pain and never rested. This drug needs to stop being prescribed for menial purposes! It is NOT a cheaper alternative to surgery or other women's problems! I was not told of any side effects other than hot flashes when I was prescribed it. This drug should be outlawed!
Oct 27th, 2016
Marcy M. from Dunlap, IA signed.
Oct 26th, 2016
Laura M. from Flint, MI signed.
Oct 26th, 2016
Robert P. from Greenwood, SC writes:
Please carry out this very important study, so that many innocent victims of this horrible drug may be saved from such painful and sometimes deadly consequences.
Oct 24th, 2016
Someone from Goodyear, AZ writes:
Horrible Drug. Prescribed for Stage 4 BC. I have had 3 injections so far and my entire body is in pain. Left knee has swelling the size of a soft ball. Constant heart palpitations and nerve pain throughout body.
Oct 24th, 2016
Kerry Lynn T. from Yukon, OK writes:
I was given Lupron injection in 2007, before a surgery to remove fibroids. Shortly after that, I began having lost of pain (muscles, joints, bones, back) and headaches. I eventually was diagnosed with: severe endometriosis and ovarian cycsts (causing me to have to have my uterus and both ovaries removed), hypothyroidism, fibromyalgia, chronic migraine, chronic muscle spasms, chronic back pain, vitamin D deficiency, insomnia, interstitial cyctitis, chronic fatigue syndrome. I am suspected of having, but not confirmed, Sjogrens syndrome, Lupus, Rheumatoid arthritis. And I'm sure I left something out...I have a lot of brain fog and trouble concentrating. It's so bad that I dropped out of college. And my vision has deteriorated considerably. I live each day in constant pain and discomfort now. And I'm to the point that I'm almost afraid to take any medications for fears that they will cause even more problems. I feel I'm damned if I do and damned if I don't
Oct 23rd, 2016
Someone from Winterville, NC writes:
Suffering in silence. To get rid of one issue only to gain unknown issues down the road. Not fair. Poor quality of life. Lupron is life changing. Good & bad
Oct 15th, 2016
Colleen E. from Zion Grove, PA signed.
Oct 12th, 2016
Someone from Philadelphia, PA writes:
Was told i had FibromyalgiaFibromyalgia and they still cant tell me what is wrong with my bowel and digestive system Anxiety depression This is horrible. It needs to be looked into.
Oct 12th, 2016
DeAnna A. from Buda, TX writes:
The last time I was on Lupron for endometriosis in 2014 the joint pain was so bad I couldn't even walk up the stairs to my bedroom. I complained to my doctor, but she couldn't find anything to cause the severe joint pain. My whole body hurt and in severe pain. I told my doctor I wanted to stop the injections. After a few months off Lupron, the joint pain finally subsided.
Oct 10th, 2016
Casey W. from Jackson, WY writes:
If I could only begin to name the horrible side effects, the horrible repercussions of being on this medicine. If only I had known! To start the hot flashes literally make you feel as though you're standing at the gates of hell. Sleepless nights. I bled up until two weeks ago (have been on this crap 5 months almost) I have cramps all of the time, thoughts of suicide, pain in my bones, headaches, short term memory loss, anger for no reason, oh.... the best yet? Because I've been in menopause my uterus is falling out, my vaginally walls are prolapsing, I can have a BMW, I can't hold my pee in, and worst of all you ask? I'm 29 freaking years old and I now need a hysterectomy!!! I'm losing it all except my ovaries. This medication has made my life hell, has almost ruined many relationship and has definitely taken away my quality of life. STAY AWAY FROM IT! And for the love of God congress.... Take it off of the market!
Oct 8th, 2016
Someone from Clayton, OH writes:
Lupuron is HORRIFIC! And should be taken off the market yesterday!!!!!! Please investigate, all effects, long and short term, and those rare unique ones that maybe just are not so rare.
Oct 5th, 2016
Judie S. from Louisville, KY writes:
Hi, I too think they should get more information. My GYNO at the time gave me Lupron to due to me having a few miscarriages, he didn't do a scope to see if I had endometriosis or anything. I trusted this man, had been going to him for year. Well I had systems long after the shot was done. Now, I have been diagnosed with Lupus, just two weeks ago. I am devastated that my sex drive, my relationship, my emotional state and now my long term health has been changed...and I believed it is all due to the Lupron.
Oct 4th, 2016
Victoria H. from Wilkes Barre, PA writes:
I was on the Lupron shot for 8 months in 2009. With the exception of the endometriosis I was quite healthy before taking Lupron. I was never told about any of these possible long term side effects nor have I read any of these long term side effects in the Lupron pamphlets. I have diagnoses of fibromyalgia, degenerative disc disease, insomnia, anxiety, depression, vitamin D deficiency, and facet arthritis. These conditions were diagnosed from 2010- present. I'm also on medications for all of these conditions, multiple medications that I take 4 times a day. I'm 31 years old and haven't been able to finish college or have a full time job. I don't want this to happen to anyone else. All of these health conditions I've mentioned have ruined my life!
Oct 4th, 2016
Someone from Lexington, GA writes:
This is a serious issue. People are disabled and die from this drug! For those disgusting comments about PORN you will be traced and prosecuted. We have yout email
Oct 4th, 2016
Michael W. from Arlington, TX signed.
Oct 4th, 2016
Anna G. from Garland, TX signed.
Sep 27th, 2016
Someone from Fredericksburg, VA writes:
This drug has ruined my life.
Sep 27th, 2016
Someone from Fredericksburg, VA writes:
This drug has ruined my life.
Sep 27th, 2016
Someone from Ponte Vedra, FL signed.
Sep 27th, 2016
Someone from Hephzibah, GA signed.
Sep 26th, 2016
Someone from Burlington, NC signed.
Sep 26th, 2016
Someone from Charlotte, NC signed.
Sep 26th, 2016
Someone from Gilbert, AZ signed.
Sep 25th, 2016
Someone from Asheville, NC signed.
Sep 25th, 2016
Someone from Barnwell, SC signed.
Sep 25th, 2016
Someone from Morganton, NC signed.
Sep 25th, 2016
Someone from Arlington, VA signed.
Sep 25th, 2016
Someone from Lexington, SC signed.
Sep 25th, 2016
Someone from Hahira, GA writes:
My wife is struggling terribly with her injections, and its ruining our lives.
Sep 25th, 2016
Someone from Valdosta, GA signed.
Sep 25th, 2016
Someone from Hahira, GA writes:
Started lupron after having endometriosis removed from my bowels and womb. I'm on my 2nd shot and suffering with, migraines, exhaustion, depression, breathing issues, my bones hurt, my body aches. My anxiety has reached a new level. Seeing my Dr Tuesday to tell him on will not being going back for a 3rd injection
Sep 25th, 2016
Someone from Columbia, SC signed.
Sep 25th, 2016
Someone from Greenville, SC signed.
Sep 25th, 2016
Someone from Crestview, FL signed.
Sep 24th, 2016
Someone from Los Angeles, CA signed.
Sep 24th, 2016
Someone from Belton, SC signed.
Sep 24th, 2016
Someone from Fairfield, CA signed.
Sep 24th, 2016
Someone from Lowell, AR signed.