END DAYLIGHT SAVINGS TIME
Messages Sent So Far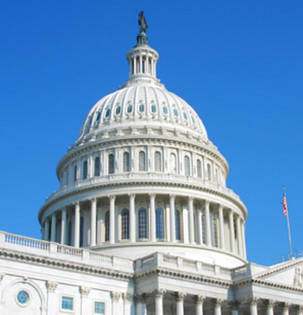 Please stop the messing with our schedules. It's an antiquated practice that only aggravates people. As it is Arizona, Hawaii, Puerto Rico, Guam, the Virgin Islands, and America Samoa do not participate in this practice.
Public Comments
Mar 3rd, 2019
Greg Z. from Bensenville, IL writes:
When will the government start listening 2 the people. Soon, I hope.
Mar 3rd, 2019
Someone from Taylorsville, UT writes:
Let's stop messing with the clocks. I don't care which time we choose. Just stop. It wrecks our health. I see that there are thousands of people who agree with me. Why won't our elected officials take action? We don't deserve to suffer twice a year with this.
Mar 3rd, 2019
Someone from Scotch Plains, NJ writes:
Why "spring forward" when it is still winter? Almost half the country is covered in snow. At least move it to April again when the days are longer and morning travel isn't so treacherous in the cold dark.
Mar 3rd, 2019
Someone from Clearwater, FL writes:
l think that we should get rid of Daylight Saving Time, because it doesn`t accomplish anything. You have darker morning hours as well when the clocks go forward one hour, it effects people in the morning including myself. when l got to work. and having daylight saving time. Also if having Daylight Saving time year round aspecially in the winter would be a very dark morning hours. l think that Standard Time is the best, give or take. Also Standard Time is the correct time, NOT Daylight Saving time. President Lynden Bains Johnson signed the uniformed timed act in 1966 having to change the clocks back and forth, the flip flopping of time twice a year. It`s time to bring back Standard Time all year round<NOT Daylight Saving Time, even if daylight saving time were year round, Standard Time Only!
Mar 3rd, 2019
Denise B. from Monticello, GA writes:
Please stop daylight savings time. This affects our health.
Mar 3rd, 2019
Wendy M. from Allamuchy, NJ writes:
People have been trying to end this insanity for more than 90 years! It wreaks havoc on our own natural clock and sleep patterns and was created by some money hungry government bureaucrats! Stop the INSANITY!!! Gods clock works perfectly!
Feb 26th, 2019
John D. from Fairfield, CT writes:
Feb 25th, 2019
Sandra W. from Puyallup, WA writes:
Yes. Let's stop falling back and leave it at spring forward.
Feb 25th, 2019
Amy B. from Troutdale, OR writes:
Don't just end it, end it on Standard time. Stop it before it even starts this year and just let nature do its thing. The loss of $430Million/year to this outdated health hazard should be enough.
Feb 24th, 2019
Someone from Franklin Park, IL writes:
I agree with everyone here stop this already
Feb 24th, 2019
Someone from Tillar, AR writes:
End it, so tired of switching
Feb 24th, 2019
Someone from Cabot, AR writes:
PLEASE PLEASE !! End it !!!!!!
Feb 24th, 2019
Someone from Kennesaw, GA writes:
Stop Daylight Savings Time. It's hard on kids and school and people's health besides being outdated!
Feb 23rd, 2019
Someone from Bellbrook, OH writes:
STOP CHANGING THE TIME. IT'S NOT NEEDED TO MAKE DAYS LONGER. THAT HAPPENS AUTOMATICALLY AS THE SEASONS CHANGE.
Feb 20th, 2019
Raymond P. from Arlington, TX writes:
Do away with daylight savings time. It has served it purpose and is no longer needed. Children go to school in the dark thanks to daylight savings time. No Good..
Feb 19th, 2019
Someone from Fayetteville, NC writes:
Stop daylight savings, please!!!!! It hurts our biological clocks. Slows our productivity.
Feb 19th, 2019
Someone from Oak Forest, IL writes:
Please stop daylight saving time. It slows productivity while people are trying to adjust.
Feb 18th, 2019
Someone from Fayetteville, NC writes:
A lot of damage to people health. More bad than any good! We should stop this time- changing.!!
Feb 16th, 2019
Someone from San Antonio, TX writes:
I understand why it was implemented years ago but the need is no more and the negative effect on the body as we confuse the natural rhythm. There have been studies showing the negative effectives especially on the very young and elderly. Reasearch shows that there is an increase in heart attacks and death within the first 48 hours of the change.
Feb 13th, 2019
John K. from Midlothian, VA writes:
Aren't we all tired enough already without artifically manipulating our circadian rhythms. 500 years ago called and wants its archaic ritual back.
Feb 8th, 2019
benton m. from Right city, MO writes:
Feb 6th, 2019
Anne McCorkle G. from Baldwin, MD writes:
Does cutting the end off a blanket and sewing it to the other end make it longer? No! We need morning sunlight, especially in the northern climates.
Feb 5th, 2019
Dillian S. from South Salem, OH writes:
WE NEED TO CHANGE THIS NOW! DEAR MR. POTUS TRUMP, WE THE PEOPLE DECLARE AN ABSOLUTE ABOLISHMENT OF DST. THE LIBS BATHE IN DST AND IT DISGUST ME. I PRAY FOR YOU EVERY SECOND AND TUCKER CARLSON. I KNOW THE BORDERS NEED TO BE SECURED, BUT SIR THIS IS A MORE PRESSING ISSUE. I HAVE SEEN FIRST HAND THE HEADACHES CAUSED BY DST. LETS END IT.
Jan 27th, 2019
benton m. from Wright City, MO signed.
Jan 22nd, 2019
Selma R. from Red Boiling Springs, TN writes:
Please let the clocks "fall back"and stay there I don't like leaving for work in the dark. I don't want children waiting for the school bus in the dark. There is a bill up trying to keep daylight savings time year round in Tennessee. THIS MUST NOT HAPPEN IT WILL CAUSE MORE CAR WRECKS! Please end daylight savings time .
Jan 22nd, 2019
Selena S. from Spokane, WA writes:
I don't like daylight saving time because it messes with my body the should stop doing it the USA is the only one left doing it
Jan 22nd, 2019
Selena S. from Spokane, WA writes:
I don't like daylight saving time because it messes with my body the should stop doing it the USA is the only one left doing it
Jan 22nd, 2019
Selena S. from Spokane, WA writes:
I don't like daylight saving time because it messes with my body the should stop doing it the USA is the only one left doing it
Jan 22nd, 2019
Selena S. from Spokane, WA writes:
I don't like daylight saving time because it messes with my body the should stop doing it the USA is the only one left doing it
Jan 22nd, 2019
Selena S. from Spokane, WA writes:
I don't like daylight saving time because it messes with my body the should stop doing it the USA is the only one left doing it
Jan 22nd, 2019
Selena S. from Spokane, WA writes:
I don't like daylight saving time because it messes with my body the should stop doing it the USA is the only one left doing it
Jan 22nd, 2019
Selena S. from Spokane, WA writes:
I don't like daylight saving time because it messes with my body the should stop doing it the USA is the only one left doing it
Jan 22nd, 2019
Selena S. from Spokane, WA writes:
I don't like daylight saving time because it messes with my body the should stop doing it the USA is the only one left doing it