END DAYLIGHT SAVINGS TIME
Messages Sent So Far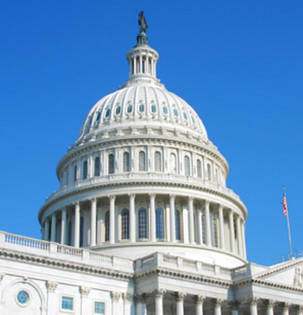 Please stop the messing with our schedules. It's an antiquated practice that only aggravates people. As it is Arizona, Hawaii, Puerto Rico, Guam, the Virgina Islands, and America Samoa do not participate in this practice.
Public Comments
Mar 22nd, 2017
Someone from Lees Summit, MO writes:
There is nothing I hate more than having to drive to work in the dark. I don't mind going home in the dark as your day is over and it's time to go home and relax, but to get up so darn early and go to work in the dark is ridiculous. My body has such a hard time adjusting to the time changes, just about the time it has gotten use to the time change it's time to change back again. Just do away with daylight savings.
Mar 22nd, 2017
Lamar O. from Lexington, SC writes:
Mar 22nd, 2017
Someone from Rochester, NY writes:
Daylight "savings(??)" time saves nothing. You get nothing that couldn't be accomplished by getting up an hour earlier and going to bed that hour earlier. It saves no energy--replacing light bulbs with LEDs saves more. It doesn't make the roads safer--when children have to go to school, often in dark, because of this stupid time switch. As for changing smoke alarm batteries, I suggest setting a date on the calendar for this--say, September 30. If people change them twice a year, March 30 is a good time. Using daylight "savings(??)" time ensures that batteries will be changed after only 4 months (usually leaving about 8-9 months of useful life) and then after about 8 months later, not at regular intervals. This is no excuse to keep daylight "savings(??)" time going. As for people that like daylight later in evening, what about those that like seeing the summer sunrise? Just because the sun would be up at 4:30 in the morning in June means nothing--there are people that work nights, farmers, the retired that like getting up early and going to bed early, and people that prefer working early in the morning before it gets too hot outside that would offset those that like evening daylight. Nothing gained there, either. To offset this non-gain, people lose sleep and get more accidents and medical incidents during the week after the clocks go ahead. It creates payroll headaches that could cheat workers out of an hour's pay in the fall or employers out of an hour's work in spring. It messes with software that works best when the time is stable--such as no daylight "savings(??)" time. (And that includes the human brain.) It wastes time changing the clocks, especially those old grandfather clocks that can only be changed by moving the hands forward (and have lunar phases that are messed with by doing this). Try going back an hour on one of those things, and you need to run through 44 stops at quarter-hour chime intervals to avoid messing up the works. Synchronizing the lunar phases requires even more time--usually going ahead 28 or 29 days. This waste of time is completely useless. I would definitely advise doing away with daylight "savings(??)" time effective at the end of 2017. That would avoid problems with having to reset the clocks now. When the clocks go back in the fall of 2017, that's it. No more tampering with clocks after that. We are not going to have another energy crisis just because people can't waste time and energy adjusting clocks, nor is it going to make an existing energy crisis worse. More LED light bulbs, more bicycles instead of cars on the roads, more efficient use of climate control, more cleaning of condenser coils on air conditioners and refrigerators, and more release of energy technology to the general public that isn't going to trash the environment, pose stupid risks to the public, or deplete natural resources is a far more practical way to solve the energy crisis than forcing everyone to mess up their clocks twice a year.
Mar 22nd, 2017
Pamela L. from Rustburg, VA writes:
Children in this country do not 'work' on the farm prior to going to school anymore. Abolish Daylight Savings Time!!
Mar 22nd, 2017
wanda c. from Chesapeake, VA writes:
Wake up America we Don't need daylight savings time. It affects us all. Please please end it now.
Mar 22nd, 2017
Angela C. from Cornelia, GA writes:
Daylight Savings Time is a transition that is unhealthy and throws off our natural sleep rythm. Please restore balance by doing away with this unneccesary transition.
Mar 22nd, 2017
Tricia G. from Paso Robles, CA writes:
We need the light in the morning, not at 9 pm! None of us were consulted on this, it is for the benefit of retailers. It doesn't work!
Mar 22nd, 2017
Gaynelle B. from Minier, IL writes:
Please, please, please stop this antiquated and confusing practice. It creates havokto our internal clocks and the real reason they started it long ago is no longer valid.
Mar 22nd, 2017
Matt C. from Cincinnati, OH writes:
Mar 22nd, 2017
Someone from Chesapeake, VA writes:
Does ANYONE actually BENEFIT from DST? It's nothing but an annoyance. Why screw up peoples schedules? The light will be there whether you call it 12 noon or 12 midnight, we are going to get the same amount of light. It's a useless practice. Let's end it and move on with things that matter.
Mar 22nd, 2017
Someone from Madison Heights, MI writes:
DST is illogical. Saying it gives you more light in the spring and summer. The days get longer as spring progresses into summer. Putting a fifth wheel on the top of your car, and saying it makes your car go faster is equally logical. DST is just irritating.
Mar 22nd, 2017
Someone from Independence, MO writes:
Daylight savings time is useless. The day has the same amount of daylight no matter what the clock says. Farmers work by the sun, not the clock. Claiming it saves energy is a farce. How can it possibly use less energy when all it does is change the need for light and power from evening to morning. Politicians, CEO's, basically rich people, take the time off work to go play their games so it makes no difference to them, and ordinary people spend all their evening time in front of their electronics anyway, so what difference does it make whether it is dark or light outside; power usage will be the same or more. If a company deals with foreign companies, let the company change their operating time. STOP this USELESS insanity and you will probably save the country a lot in the reduction of accidents caused by the loss of sleep, etc.
Mar 22nd, 2017
Bonnie I. from West Palm Beach, FL writes:
PLEASE stop DST. I end up being sick for two weeks. people die.
Mar 22nd, 2017
Jessica S. from Colorado Springs, CO writes:
Please stop daylight saving time!!! It works for Arizona!
Mar 22nd, 2017
Brenda C. from Paterson, NJ writes:
Please end daylight saving time.
Mar 22nd, 2017
Cynthia M. from San Jose, CA writes:
Please stop messing with our sleep!
Mar 22nd, 2017
Someone from Olympia, WA writes:
Please stop daylight savings time. We're all so sad in Washington state.
Mar 22nd, 2017
Paul B. from Omaha, NE writes:
No reason for it other than to mess with my sleep schedule.
Mar 21st, 2017
Kara H. from Tomball, TX writes:
As a teacher, I find daylight savings an absolute set up for failure. I work with kids all year long to make sure they have fully grasped their grade level's objectives and we still use standardized tests to measure compression. When do those tests take place? After the unpredictable schedules of spring break and just in time for tests. So while we are already trying to add more work to these still developing minds we screw up their schedules? This needs to end. And I think most of my fellow overworked and underpaid colleagues would agree.
Mar 21st, 2017
Someone from Edwards, CA signed.
Mar 21st, 2017
Margaret S. from Asheville, NC signed.
Mar 21st, 2017
Someone from Portland, MI signed.
Mar 21st, 2017
Someone from Sussex, WI writes:
Please- let's STAY on daylight savings time and stop the switch! Sunlight after work is the only thing that keeps me alive!
Mar 21st, 2017
Christie S. from Charlottesville, VA signed.
Mar 21st, 2017
Hannah V. from Raleigh, NC signed.
Mar 21st, 2017
Someone from Advance, NC writes:
It was a good idea at the time, however in this day and age we all don't go home at 5pm and turn off all the office lights. This doesn't really save any energy in a world where businesses work under lights all day regardless of where the sun is.
Mar 21st, 2017
Vanessa B. from Mission Viejo, CA writes:
I am falling asleep on my way to work!! THIS CAN'T POSSIBLY BE OK!! Imagine my kids at school when I have to put them in the car still half asleep. How is this ok for them mentally and educationally? There are many scientific studies on the horrible side affects of not getting enough sleep and then we are forced to get up an hour earlier?
Mar 21st, 2017
Susan J. from Lebanon, IN writes:
Daylight Savings Time does not accomplish what it is designed to do, which is to save energy, but it does cause people to have have disrupted sleep, which can lead to sickness and accidents. It is time to end DST. Indiana used to be one of the states that did not participate in DST. Indiana needs to go back to staying on standard time year round.
Mar 21st, 2017
Someone from Laguna Niguel, CA writes:
I am a mother of two and I work full time. Every time daylight savings begins I fall sick, very sick. I suffer from headaches if I don't get enough sleep. Unfortunately my daughter ends up an hour late to school for the week because I won't wake up the younger one to literally drag everyone to school at, what was just two days prior, 6:00am!! It's been over a week since it started and I am still not adapted. I took a 2 hour nap in the car with my son this morning after dropping off my daughter at school, then another hour nap before going into work. I still feel like I can hardly function, let alone perform my job duties.
Mar 21st, 2017
DEBRA T. from Mesquite, TX writes:
I HATE I NEVER RECOVER UNTIL ITS OVER
Mar 21st, 2017
Leah D. from Greensboro, NC writes:
I see absolutely no reason in continuing this out dated and unnecessary upheaval of our daily lives. It only serves as a disruption to our schedules both professionally and personal.Not to mention the rise of medical conditions such as depression, anxiety, insomnia, sleep deprivation and car accidents. Please let pick a time and stick with it.
Mar 21st, 2017
David R. from Bluffton, SC writes:
It's time to abolish this antiquated nonsense of changing the time! Set is back or forward 30 minutes and be done with it.
Mar 21st, 2017
Anthony S. from Murfreesboro, TN signed.
Mar 21st, 2017
Jenette Z. from Pompano Beach, FL writes:
Yes please stop the insanity!!!!!!
Mar 21st, 2017
Michelle E. from Grand Prairie, TX writes:
DST must have been created by someone WITHOUT children. Please END it. It's painful. How do I justify bedtime when the SUN IS STILL OUT?!?!
Mar 21st, 2017
Cindy F. from Fort Worth, TX writes:
END DST!!!! Morning time is when the daylight is needed, not when it's time to settle down at 9:00 pm
Mar 21st, 2017
devin p. from Selma, AL writes:
i hate daylight savings time it is supposed to be an hour behind what it is now based on earths orbit. plus your body never gets used to it.
Mar 21st, 2017
Jim D. from Lebanon, OH writes:
DST contributes to Billions of wasted dollars JUST in the electronic world trying to keep time. DST has such lingering effects on the human body trying to adjust and compensate for the transistion. There is NO benefit in Saving any money now that this a global economy. The idea was originally to save electriciy due to Lights. In todays age, we run lights 24/7 for 'security' and other purposes. Stop the the DST practice
Mar 21st, 2017
Tammie S. from Roanoke, VA writes:
Please don't fall back in Nov....................Studies have proven the ill effects of this
Mar 21st, 2017
Kimberly H. from San Antonio, TX writes: