END DAYLIGHT SAVINGS TIME
Messages Sent So Far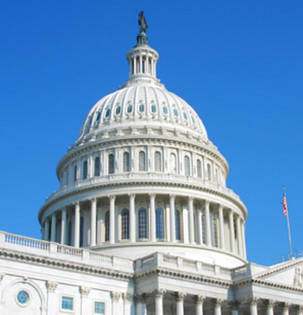 Please stop the messing with our schedules. It's an antiquated practice that only aggravates people. As it is Arizona, Hawaii, Puerto Rico, Guam, the Virgina Islands, and America Samoa do not participate in this practice.
Public Comments
Mar 23rd, 2017
Lauren C. from Perkasie, PA signed.
Mar 23rd, 2017
Rosemarie P. from Freehold, NJ writes:
It is an unhealthy practice and difficult to adjust to. Totally unecessary
Mar 23rd, 2017
Someone from Portland, OR writes:
Please stop this madness!
Mar 23rd, 2017
Amanda D. from Painted Post, NY writes:
It's horrible. Make it stop.
Mar 23rd, 2017
Jason G. from Winchester, TN writes:
END DAYLIGHT SAVINGS TIME !!!!
Mar 23rd, 2017
Micah T. from Clovis, NM writes:
I have noticed that it takes almost a full month for me to gain even a foothold on the schedule change. It really messes up mine and my children's lives and affects the entire day for weeks on end. I absolutely hate this practice
Mar 23rd, 2017
Micah T. from Clovis, NM signed.
Mar 23rd, 2017
Donna G. from Sylvania, OH writes:
Yes, with daylight savings time, we have extra daylight at the end of the day, but then we have extra darkness at the beginning of the day which is dangerous for children walking to school, and in my case, walking my dog before going to work. Plus it wrecks havoc with my body clock.
Mar 23rd, 2017
Timothy K. from Hiram, GA writes:
God created the Earth to rotate 24 hours we shouldn't try to change he meant for us to have the sunlight and the Darkness is certain hours because he created us all and he knows what's best I really do have a hard time adjusting to it it really messes my schedule up for my work and the days seem like they just fly by too fast when it happens I think it's the stupidest thing I've ever seen in my life
Mar 23rd, 2017
Karen W. from Wilmar, AR writes:
I'm so tired of being tired! It's dark until late in the morning and my inner clock just doesn't adjust. I'm a teacher so I can see how tired the little ones are when they come to school. It's ludicrous that people think you can gain time by changing the clocks. There are still just 24 hours in each day. Just please quit messing with the clock!
Mar 23rd, 2017
Betsie F. from Cedar Falls, IA writes:
Daylight savings time is so hard on my children! It takes them 2 weeks to adjust and affects their schooling!
Mar 22nd, 2017
Jason H. from Jones, MI writes:
As a family man daylight savings time completely changes the dynamic of my home and as a businessman daylight savings time completely ruins productivity for 2 to 3 weeks each transition. Living in northern Indiana most of my life we didn't have daylight savings time and everything ran just fine after transitioning to daylight savings time I have noticed that it definitely affects my sleep habits and many others. While I am not a doctor but understanding that sleep is very important to the human body the idea behind delay savings time seems counterintuitive. I have personally seen no benefit come from using daylight savings time and have yet to speak to anyone that could provide me with a clear case for its use .
Mar 22nd, 2017
Kristin F. from Hummelstown, PA writes:
Please end this unnecessary practice
Mar 22nd, 2017
Someone from Orangeburg, SC writes:
The switching between standard and daylight savings is so hard on so many peoples internal clock. This is particularly hard on kids. Please vote to do away with this practice. We can all use standard time for the whole year.
Mar 22nd, 2017
Someone from San Marcos, TX writes:
Let's stop this useless practice.
Mar 22nd, 2017
Someone from Kentwood, MI signed.
Mar 22nd, 2017
Someone from Oklahoma City, OK writes:
Losing an hour of sleep makes me cranky! I HATE time change! I've already been late to work because my body biorhythms understand the correct time is NOT what the clock says!
Mar 22nd, 2017
Someone from Milford, OH writes:
As I see it, Daylight Savings Time is just an interesting idea that doesn't necessarily help anyone. In fact, it results in more damage than benefits. People are tired as their body clocks are messed up for not just one day, but several to a week or so. And many of us simply don't care whether it's light out or not. We have . . . electricity!
Mar 22nd, 2017
Jefferson C. from Manchester, NH writes:
DST is an antiquated concept that needs to be retired. We had enough sense to end prohibition its time to end DST.
Mar 22nd, 2017
Someone from Colorado Springs, CO writes:
There is no use for daylight saving anymore.
Mar 22nd, 2017
Bonnie I. from West Palm Beach, FL writes:
END Daylight Savings time NOW!! Too many people are dying in traffic accidents, suffering heart attacks, and losing precious hours at work. It takes about 3 weeks to get back on schedule every Spring!!
Mar 22nd, 2017
Stephen K. from Dayton, OH writes:
Ten days since DST, and each new day I feel lucky and yet cursed to be alive. That Sunday, I knew that I was in for some trouble, but I could not have predicted how much. That lost hour of sleep would certainly haunt me for months, but soon, that would be the least of my concerns. Going to work the next day, I saw not one, not two, but one car accident. I knew that the world could be a gruesome place, especially after the DST returned, but the image of that defenseless bumper being slightly dented made me feel sick to my stomach. I would have to steel myself if I wanted to survive. Turns out DST was just getting warmed up. For the rest of my five-minute commute, I hurried where I could, doing everything possible to avoid become DST's next victim. Once inside, I ran to my desk where the DST wouldn't be able to reach me. Safe at last, I went to make some coffee. Little did I know, there was a horde of workers there trying to make their own coffee. One made eye contact with me and stated that he was feeling pretty tired, and he yawned. I did everything in power not to yawn, but I fell, DST claiming yet another victim.
Mar 22nd, 2017
Tom C. from Grand Rapids, MI writes:
Did the jerks get enough money to do this from the start,can believe we wast d tax money on this to start
Mar 22nd, 2017
Someone from Lees Summit, MO writes:
There is nothing I hate more than having to drive to work in the dark. I don't mind going home in the dark as your day is over and it's time to go home and relax, but to get up so darn early and go to work in the dark is ridiculous. My body has such a hard time adjusting to the time changes, just about the time it has gotten use to the time change it's time to change back again. Just do away with daylight savings.
Mar 22nd, 2017
Lamar O. from Lexington, SC writes:
Mar 22nd, 2017
Someone from Rochester, NY writes:
Daylight "savings(??)" time saves nothing. You get nothing that couldn't be accomplished by getting up an hour earlier and going to bed that hour earlier. It saves no energy--replacing light bulbs with LEDs saves more. It doesn't make the roads safer--when children have to go to school, often in dark, because of this stupid time switch. As for changing smoke alarm batteries, I suggest setting a date on the calendar for this--say, September 30. If people change them twice a year, March 30 is a good time. Using daylight "savings(??)" time ensures that batteries will be changed after only 4 months (usually leaving about 8-9 months of useful life) and then after about 8 months later, not at regular intervals. This is no excuse to keep daylight "savings(??)" time going. As for people that like daylight later in evening, what about those that like seeing the summer sunrise? Just because the sun would be up at 4:30 in the morning in June means nothing--there are people that work nights, farmers, the retired that like getting up early and going to bed early, and people that prefer working early in the morning before it gets too hot outside that would offset those that like evening daylight. Nothing gained there, either. To offset this non-gain, people lose sleep and get more accidents and medical incidents during the week after the clocks go ahead. It creates payroll headaches that could cheat workers out of an hour's pay in the fall or employers out of an hour's work in spring. It messes with software that works best when the time is stable--such as no daylight "savings(??)" time. (And that includes the human brain.) It wastes time changing the clocks, especially those old grandfather clocks that can only be changed by moving the hands forward (and have lunar phases that are messed with by doing this). Try going back an hour on one of those things, and you need to run through 44 stops at quarter-hour chime intervals to avoid messing up the works. Synchronizing the lunar phases requires even more time--usually going ahead 28 or 29 days. This waste of time is completely useless. I would definitely advise doing away with daylight "savings(??)" time effective at the end of 2017. That would avoid problems with having to reset the clocks now. When the clocks go back in the fall of 2017, that's it. No more tampering with clocks after that. We are not going to have another energy crisis just because people can't waste time and energy adjusting clocks, nor is it going to make an existing energy crisis worse. More LED light bulbs, more bicycles instead of cars on the roads, more efficient use of climate control, more cleaning of condenser coils on air conditioners and refrigerators, and more release of energy technology to the general public that isn't going to trash the environment, pose stupid risks to the public, or deplete natural resources is a far more practical way to solve the energy crisis than forcing everyone to mess up their clocks twice a year.
Mar 22nd, 2017
Pamela L. from Rustburg, VA writes:
Children in this country do not 'work' on the farm prior to going to school anymore. Abolish Daylight Savings Time!!
Mar 22nd, 2017
wanda c. from Chesapeake, VA writes:
Wake up America we Don't need daylight savings time. It affects us all. Please please end it now.
Mar 22nd, 2017
Angela C. from Cornelia, GA writes:
Daylight Savings Time is a transition that is unhealthy and throws off our natural sleep rythm. Please restore balance by doing away with this unneccesary transition.
Mar 22nd, 2017
Tricia G. from Paso Robles, CA writes:
We need the light in the morning, not at 9 pm! None of us were consulted on this, it is for the benefit of retailers. It doesn't work!
Mar 22nd, 2017
Gaynelle B. from Minier, IL writes:
Please, please, please stop this antiquated and confusing practice. It creates havokto our internal clocks and the real reason they started it long ago is no longer valid.
Mar 22nd, 2017
Matt C. from Cincinnati, OH writes:
Mar 22nd, 2017
Someone from Chesapeake, VA writes:
Does ANYONE actually BENEFIT from DST? It's nothing but an annoyance. Why screw up peoples schedules? The light will be there whether you call it 12 noon or 12 midnight, we are going to get the same amount of light. It's a useless practice. Let's end it and move on with things that matter.
Mar 22nd, 2017
Someone from Madison Heights, MI writes:
DST is illogical. Saying it gives you more light in the spring and summer. The days get longer as spring progresses into summer. Putting a fifth wheel on the top of your car, and saying it makes your car go faster is equally logical. DST is just irritating.
Mar 22nd, 2017
Someone from Independence, MO writes:
Daylight savings time is useless. The day has the same amount of daylight no matter what the clock says. Farmers work by the sun, not the clock. Claiming it saves energy is a farce. How can it possibly use less energy when all it does is change the need for light and power from evening to morning. Politicians, CEO's, basically rich people, take the time off work to go play their games so it makes no difference to them, and ordinary people spend all their evening time in front of their electronics anyway, so what difference does it make whether it is dark or light outside; power usage will be the same or more. If a company deals with foreign companies, let the company change their operating time. STOP this USELESS insanity and you will probably save the country a lot in the reduction of accidents caused by the loss of sleep, etc.
Mar 22nd, 2017
Bonnie I. from West Palm Beach, FL writes:
PLEASE stop DST. I end up being sick for two weeks. people die.
Mar 22nd, 2017
Jessica S. from Colorado Springs, CO writes:
Please stop daylight saving time!!! It works for Arizona!
Mar 22nd, 2017
Brenda C. from Paterson, NJ writes:
Please end daylight saving time.
Mar 22nd, 2017
Cynthia M. from San Jose, CA writes:
Please stop messing with our sleep!
Mar 22nd, 2017
Someone from Olympia, WA writes:
Please stop daylight savings time. We're all so sad in Washington state.