END DAYLIGHT SAVINGS TIME
Messages Sent So Far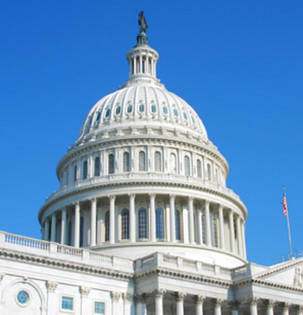 Please stop the messing with our schedules. It's an antiquated practice that only aggravates people. As it is Arizona, Hawaii, Puerto Rico, Guam, the Virgina Islands, and America Samoa do not participate in this practice.
Public Comments
Oct 16th, 2017
Someone from Sarasota, FL writes:
Please put an end to this.
Oct 16th, 2017
Someone from Grandview, TN signed.
Oct 16th, 2017
Someone from Jacksonville, FL signed.
Oct 15th, 2017
Richard J. from Jacksonville, FL writes:
Daylight savings is unnecessary now. With electricity being a law to have in every household, there's no reason to mess with the time change twice a year. PLEASE PUT IT TO AN END! It's also a health hazard to most people because many like to spend time outdoors in the sunlight after work but when the time changes it's dark when they get home. This causes depression on many people.
Oct 15th, 2017
Someone from Dallas, TX signed.
Oct 15th, 2017
Denise W. from Marlow, OK signed.
Oct 15th, 2017
Sterling S. from Manchester, NH writes:
It's senseless, and makes it dark earlier in the day, if anything it'd be more conservative for energy consumption to stop setting the clocks back and have more daylight, & less energy use.
Oct 15th, 2017
Sue P. from Edmond, OK writes:
My health suffers every time change - please stop this practice
Oct 15th, 2017
Sue P. from Edmond, OK writes:
My health suffers every time change - please stop this practice
Oct 15th, 2017
Michael R. from North Wales, PA signed.
Oct 15th, 2017
Amanda B. from Flower Mound, TX writes:
Please stop daylight savings time. It already is getting dark at 6:45pm without it. If we fall back I get no time to play with my child outside after work or exercise. It's dark by the time I get home and it's only 5:30pm. Its extremely disappointing and senseless. It disrupts commuting, schedules, and mental health. Not to mention safety..please please PUT AN END TO IT.
Oct 15th, 2017
Dwight D. from Jacksonville, NC writes:
Time to put this hassle to pasture.
Oct 15th, 2017
Jason M. from Necedah, WI writes:
This is an old practice and like many old practices has become outdated. The need for adjusting the time is beyond us and many already do not follow the practice.
Oct 15th, 2017
Tiffany G. from Seattle, WA signed.
Oct 15th, 2017
Barry M. from Bozeman, MT writes:
For the love of God, a quick 2 minute vote will abolish this uselessness once and for all. And then you can actually say you did something this year. You can even say you did it in the name the safety, which it actually would be. Just do it already.
Oct 15th, 2017
from Hertford, NC writes:
Have never liked or agreed with it.
Oct 15th, 2017
from Hertford, NC writes:
It is not healthy or right to mess with things that are not yours to mess with. What arrogance to think that someone has the right to change time according to their whim.
Oct 15th, 2017
Someone from Chicago, IL writes:
All our schedules are tripped up - not to mention our technology (I manage computer servers) - twice a year, and FOR WHAT?? WW2 is OVER,lets end this antiquated farce now!
Oct 15th, 2017
Susan C. from Vero Beach, FL writes:
Oct 15th, 2017
Daniel C. from Fort Lauderdale, FL signed.
Oct 15th, 2017
Someone from Hoboken, NJ writes:
Oct 15th, 2017
Richard H. from Andover, OH writes:
This is gone beyond its usufulness in modern terms. In reality it keeps it dark longer in the AM making morning school communities more risky for children and morning communities working folks. It was extended during the first term GW Bushnin order to stimulate the economy. At minimum I don't think we need it extend any longer. The idea behind daylight savings has and still is to stimaulate consumer to drive or go out after work to consume. With the growth of online shopping and need to conserve energy for the future, I believe it's time we live in the Standard Time Zone year round.
Oct 14th, 2017
Cat Γ. from Glen Ellyn, IL signed.
Oct 14th, 2017
EVELYN H. from Williamsburg, VA writes:
Very interesting "lock the clock" Scott Yates https://www.facebook.com/EndClockChanging "The hearing in Nebraska was fantastic! The senator who introduced the bill did a great job, and there was really moving testimony from a young man who suffers from epilepsy. I had no idea that clock-changing can make it so much harder for people with his condition. Here's the whole hearing. This is great progress!!!"
Oct 14th, 2017
EVELYN H. from Williamsburg, VA writes:
Stopping The Clock-Hop: New England States Tick Through Daylight Saving Time May 16, 2017 Fred Bever, Maine Public Radio Over the past several years, New England states have considered whether or not to stick with daylight saving time year-round. The idea is to stop "falling back" and "springing ahead" at each change of seasons — and gain a little more light on winter evenings as a result. The concept of adjusting the clock to suit social needs appears to be credited to Benjamin Franklin, who, in a jesting bit of advice, told the French to start their days earlier, work more during the sunny hours, and thereby save on candle wax. In 1962, our federal government standardized the practice of "daylight saving time," and now, 48 U.S. states deploy it in an effort to match work hours and sunlight. But here on the east coast, it has its critics. "The minute you set that clock back, and it's darker earlier it's just, bleh, you know?" says Dean Pike, who owns the Moose Island Marine services shop in Eastport, Maine — the nation's easternmost city. They see the sun first there, but they are also first to see it set, and from mid-November through early January, sundown comes before 4 p.m. "In the fall, it just kills us. You know it's better for us to have it lighter later," Pike said. The problem is, if Maine does it alone, look at how that's going to affect, you know, you calling your suppliers. It would be nice if it was a region-wide decision." He could be in luck on that. Discontent with the current system can be found region-wide. About More Than Sunset Times "I remember moving here in January and it got dark at 4:15 p.m., and I was astonished because that was not what I was used to," said Keith Murphy, who moved to Bedford, New Hampshire, some 13 years ago. Murphy happens to be a member of New Hampshire's Legislature, and he introduced a bill back in the dark days of February that could end that state's annual clock-hop and instead stay year-round with daylight saving time (also known in this region as Atlantic Standard Time). His bill has passed the New Hampshire House with a proviso that Massachusetts and Maine switch up, too, and that the federal government gives permission. And similar measures have passed Maine's House and Senate, also with a proviso that neighbor states act as well. In Massachusetts, a commissionappointed by Gov. Charlie Baker is set to make recommendations on the question within a month or two. Lawmakers in the rest of New England have at least submitted similar bills. Although, no one seems to be spending a lot of political capital on the issue. But it is about a lot more than early sunsets. A growing body of research shows that when we lose that hour of sleep each spring, we suffer a kind of jet-lag. "Switching to daylight saving time, in particular during the spring, is problematic because it disrupts the circadian cycle that we have. And when it gives that shock to our system, we are not immediately able to change," said David Wagner, a sleep and workplace researcher at the University of Oregon's Lundquist Business College. He says that in the days just after the clocks are set forward, especially "Sleepy Monday," many ills can result, with the rate of heart attacks and strokes rising, and more accidents suffered by miners and drivers. Decision-making patterns even change, Wagner says, as judges tend to hand out harsher sentences, for instance. And, at work: "It turns out that people cyber-loaf more, which is using their computers for things that are not work-related, surfing the web and we also found moral awareness decreases. People are not kind of tuned into the moral implications of various situations," Wagner explained. "We've got a current paper that we're working on looking at the policing and prejudice that occurs in policing that's exacerbated in conditions of sleep deprivation." But even with the mounting evidence of the problems posed by changing the clocks back and forth, there is a good deal of skepticism about changing the habit. In Maine, the Chamber of Commerce worries that business transactions — especially those with the financial capital of New York City — will be slowed, while shipping and travel between border states could get pretty confusing. In northern New England, there can also be a flinty reluctance to make decisions contingent on what heavyweight Massachusetts does. For some people who start their work day early in morning, like Benjamin King, a barista at Portland's Coffee By Design, the morning sun is a blessing they'd like to hold onto right through winter. "Because people want to start their day in the light versus the end of the day. We're used to it getting dark, so it really doesn't matter what time it gets dark," he said. King probably doesn't have to worry, at least for the moment. Maine Gov. Paul LePage, known for his well-used veto pen, says the idea of changing the current system is "an insane thought." But with research and lawmakers around New England increasingly highlighting problems with the practice, it could be just a matter of time.
Oct 14th, 2017
Someone from New Smyrna Beach, FL signed.
Oct 14th, 2017
Someone from Grand Prairie, TX signed.
Oct 14th, 2017
jason k. from Albion, RI signed.
Oct 14th, 2017
Someone from Fort Worth, TX writes:
Please end DST! It's insane and serves no purpose but to cause major problems for everyone.
Oct 14th, 2017
EVELYN H. from Williamsburg, VA writes:
correction.....Be the Change to Stop the Insanity! With the mounting evidence on the Mondays following the annual SEMI-annual......... DST.....What is it good for?
Oct 14th, 2017
EVELYN H. from Williamsburg, VA writes:
Be the Change to Stop the Insanity! With the mounting evidence on the Mondays following the annual clock change; fender benders to fatalities, heart attacks, strokes, work related accidents, lack of concentration all from sleep deprivation. Come on, it's simple leave the clocks at one time, Standard or Daylight Savings. Something to think about….. Would you want to be the poor soul scheduled for heart surgery on the following Monday after a time change? What about that sleep deprived surgeon? What about driving across the newly constructed high-rise bridge, do you ever think about those folks, who arrived an hour early on the following Monday, sleepy, tired, placing those girders soundly in place. Did they? Every day we depend on people to do what is normal, like stopping for a traffic light. However, when our brain does not get sufficient rest, the reaction is not the norm. We are not machines; our brains must have ample time to rest with all the white noise, hectic rushing, why is it, that this one SIMPLE pencil change has to be so complicated? Be the "Change" please, please pass the Bill to improve quality of life and more importantly save lives. Make a choice, Standard time OR Daylight Savings time. NOT BOTH.
Oct 14th, 2017
Janelle M. from Norwood, MA signed.
Oct 14th, 2017
J J. from Las Vegas, NV writes:
I agree that DST is more of a disruption rather than a benefit. Have lived in both AS and HI due to being a military dependent and prefer not having the time change on me. Disrupts sleep patterns and has no purpose. Please do away with this policy/practice. This has no benefit to anyone, even businesses, as consumerism can be done online any time of day. There seems to be no additional benefits (cost cutting or financial gain wise) that makes any sense. Listen to your constituents. Do away with Daylight Saving Time. Thank you.
Oct 13th, 2017
James M. from San Leandro, CA writes:
It doesn't work, it costs money, and it costs lives due to increased traffic accidents after the Spring change.
Oct 13th, 2017
Daniel R. from Newton, MA writes:
In these divisive times I think people of all political stripes can agree that daylight savings time is an outdated practice and literal waste of time.
Oct 13th, 2017
Warren J. from Selden, NY writes:
IMO either have it or not, but stop switching it back and forth, it's very very annoying. Choose one or the other ALL the time
Oct 13th, 2017
Sathishkumar S. from Richmond, TX writes:
This is totally unnecessary. Who wants daylight until 9 pm in Summer? It's so confusing even to the people in the US. With the world becoming so connected and the need to work internationally, it's even more difficult to explain this to people in other countries about this timings. Please stop this confusion.
Oct 13th, 2017
Andrew L. from Nesconset, NY signed.
Oct 13th, 2017
Amy P. from Bridgeton, NJ writes:
Oct 13th, 2017
Someone from Marietta, GA signed.