Stop False Allegations of Domestic Violence
Messages Sent So Far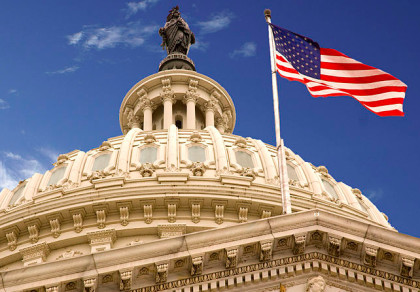 We, the undersigned, are writing in hopes of bringing to your attention a dire misjustice that is occuring in our state as well as many others across the US. Laws inacted to protect the victims of the vile crime of domestic violence are being misused by both citizens as well as law enforcement, and in this process innocent men's lives are being destroyed. In most states, the burden of proof is being thrown out and the simple word of the acuser is being taken without question, many times without the accused even being allowed to speak. True victims of domestic violence, some of whose names you will find below, find this to be deplorable. Not only can a woman falsely accuse a man of domestic violence without fear of consequence, but the accused man has no voice against her. The accuser can be a mentally disturbed individual using such laws to exact her revenge against a man who simply does not want to be in a relationship anymore, and her word is automatically taken, even when no evidence is in place. The man in such cases is automatically arrested, injunctions are automatically set in place, and even if he is able to prove his innocence in court he has lost months of his life due to the fact that she cried wolf. Worse yet are the cases of these innocent men who are poor and have no means to hire private attorneys. Their public defenders assume they are guilty and therefore do only the bare necessities to be their legal voice.We are not in any way asking for a revocation of the laws that protect true victims of domestic violence. Our wish is that these laws be revisited and indications made to to allow for criminal and civil prosecution when someone, whether male or female, has misused these laws in a vindictive and cunning way. We also would ask that law enforcement officers, public attorneys, and judges be forced to recognize the precept that the accused is innocent until proven guilty. Unfortunately, in the cases of domestic violence accusations, the opposite is true. An example of this is that of a 20 year old Florida resident who made the bond that was set for him, only to be picked up the very next day without provocation. The acuser in this case simply told the court she was afraid. He had done nothing in terms of trying to contact her or see her, and was not without several witnesses the few short hours he was free. Something must be done to prevent those who would lie about being a victim of domestic violence from continuing to do so. If it is not, our prisons will be overrun with innocent men and our streets will be controlled by the women who sent them there.
Public Comments
May 12th, 2010
Someone writes:
My brother has been wrongly given tro .few days from now he is going to have a heart transplant .His wife goes to work every morning and comes back in evening while my brother gets the kids ready for school drops them and picks them before she is back from work ,I the evening he helps the kids with hw.and puts them to bed she never cooks just opens some packets and feeds the kids junk food and my brother fends for himself....He needed to be taken care of instead she walks around the house with a perpetual sulk....i guess to hide her plain laziness and guilt she picks a fight and calls the police this is the third time she did and this time my brother needed to be in bed waiting for surgery but no siree she gets him thrown out and he is running around looking for a place to rest while she lounges around in the comfort in the house that he built from scratch....anyone can suggest where can he go to be heard
May 12th, 2010
Someone from Tucson, AZ writes:
Its ridiculous, I now live alone and very little contact with kids and some of my civil rights are negated.
May 12th, 2010
Someone from Auburn, IN writes:
We parents took EVERY PREVENTIVE step to protect our g/ 6 days before birth. We drove 13 hrs to return our daughter & g/d, only for the dad of our g/d molest her at 7 months, than again at 1 yr old.He was deliquent on court ordered chils supp, petitioned to take med. responsibility only to leave a trail of neglect, then falselly acused me of stalking, which he & both his lawyers were guilty of in 2 states..This abuser has at least 5 know victims...No law has protected us during all this family court corruption..Then a prot. order of lies from cps, sac, & neglecent detect..no- one had proof...but pointed the finger at me...Now i'm on a registry for being on call 24/7 to protect our g/d..Laws need to be changed nationwide so judges are required to "VIEW EVIDENCE" before the prot. order is served...Now our g/d who will be 7 yrs old soon is TOTALLY ISOLATED from the g/parents who saved her life..
May 12th, 2010
Someone from Scottsdale, AZ writes:
Tougher laws to prevent false allegations is a must.
May 7th, 2010
Someone from Othello, WA writes:
Screening for d/v needs shown. The persons involved needs to fill out sign a cert-form for truth. If a cry-wolf false d/v call comes in the caller needs held accountable with fines and jail time. It should never be like in our case that the caller is protected over the real victim. Trully if a women calls d/v on the husband as I have seen over again just to get the guy out and have control over the perhaps kids and child support/alimony...This is always about power control money. If kids are involved they have the biggest loss in all of it. We need better laws/rules/accountablity. Those given the power and control also need to really pay attention care and follow the law themselves.
May 7th, 2010
Someone from New York Mills, NY signed.
May 5th, 2010
Someone from Medford, NY writes:
My boyfriend is in jail right now, all because his ex gf lied to get revenge from his subpoened testimony against her at her divorce trial. She knew how to work the cops and court in CT. A good man, with no record now suffering in jail for nothing, and she gets away with perjury! Congress as well as state legislatures needs to pay attention to the real victims, our men! And juries are a joke, naively believing the lies! Wake up America! Now is the time to change the system! Is anyone listening?
Apr 30th, 2010
Someone from Brooklyn, NY signed.
Apr 29th, 2010
Someone from Waxhaw, NC writes:
A survivor of domestic violence....it's a shame that there are women that play the abuse card when they have no idea what living in that situation is like.
Apr 28th, 2010
Someone from Elko, NV writes:
My friend is now in jail under false circumstances brought on by his girlfriend. I am a FEMALE and i do not believe it is correct to always side with the female on cases such as that, hes girlfriend is a psychopath and she can get away with this? Hell no, hell no!
Apr 28th, 2010
Someone from Miami, FL signed.
Apr 26th, 2010
Someone from Tampa, FL writes:
Guilty as charged!!! something needs to be done.
Apr 22nd, 2010
Someone from Dublin, OH writes:
The Justice System of this country is truly shameful and is an abomination in dealing with illegal protection orders and holding me illegally accused of violence. The law has so far done irreparable damage to my reputation, self esteem, career by vilating my constitutional rights and taking away my due process rights being falsely accused of domestic violence just like countless thousands of hapless and innocent others like myself.
Apr 18th, 2010
Someone from Kissimmee, FL signed.
Apr 17th, 2010
Someone from Burke, VA signed.
Apr 17th, 2010
Someone from Springfield, VA writes:
Thank you for this effort - this is a reality and we don't know that is out there until it happens to us.
Apr 16th, 2010
Someone from Springfield, IL writes:
This is horrible. The court needs to be fair in all our laws.................
Apr 16th, 2010
Someone from Springfield, IL writes:
Filing false sexual allegations should be a charge equal to one that can be handed out for the charge (Felony).
Apr 14th, 2010
Someone from Willard, OH signed.
Apr 14th, 2010
Someone from Willard, OH signed.
Apr 14th, 2010
Someone from West Roxbury, MA writes:
HAVE A FRIEND WHO IS THE VICTIM OF FALSE ALLEGATIONS, BY IS FORMER GIRFR, WHO IS THE NIECE OF A TOP OFFICAL W/ THE BOSTON POLICE DEPARTMENT. TRY FIGHTING THAT ONE, SHE IS A PSYCH HISTORY A MILE LONG, HE IS AN EMT W/ THE CITY OF BOSTON FOR 25 YRS IS NEARLY DESTITUTE DUE TO ALL THE CHILD SUPPORT AND RESTRICTION PLACED ON HIM, NOT ALLOWED TO WORK OVERTIME ,ETC...HIS LIFE IS RUINED !
Apr 14th, 2010
Someone from Waddy, KY writes:
People need to learn to keep their hands to themselves, unless otherwise requested.
Apr 14th, 2010
Someone from Southgate, MI signed.
Apr 14th, 2010
Someone from Woodland Park, CO signed.
Apr 14th, 2010
Someone from Spring Hill, FL signed.
Apr 9th, 2010
Someone from Levittown, PA signed.
Apr 3rd, 2010
Someone from Bryceville, FL writes:
I am living this night mare again for the second time with the same woman.She did it in 2002 and later recanted her story in court and nothing was done to her.Now she has left me for another man and things did not work out between them so she is mad because I told her she could not come back.She filed a domestic injunction after being gone for 5-6 weeks and I had not even seen her since she left.I went to court with all the papers from the last time she lied about domestic abuse and took 3 witness on my behalf but was not allowed to use them or my court papers from the last time either.The judge ruled in her favor and at 47 years old and no convictions I can not carry my gun that I have a cwp for nor can I defend my life,property or hunt wild game for food.Where are my rights,I work,vote,pay taxes and obey the law but am treated like a convicted felon.
Apr 2nd, 2010
Someone from Bryceville, FL signed.
Apr 1st, 2010
Someone from Montclair, NJ writes:
I am the victim of false allegation of domestic violence after the break up of a very short-term relationship. Without any proof whatsoever against me (only her false allegation of d.v.), a restraining order was entered against me, my name put on a d.v. state wide registry, I was arrested, jailed, had to post bail, pay exorbitant attorney fees to defend me in 5 separate courts, lost my job due to having to make court appearances, lost my lay leader position at my church because the accuser contacted my Pastor and repeated the lies. After one year, I am still fighting against these lies! After all the court battles are completed (4 of the 5 court battles I have won), I will do whatever it takes to make sure the accuser who has falsely accused me is sued in civil court for defamation of character, filing false police reports, malicious prosecution. My life has been turned upside down all due to a failed relationship with a lunatic! I AM THE VICTIM HERE! What ever happened to innocent until proven guilty? This abuse of the d.v. system by false accusers must stop and those who lie to attempt to gain revenge must be harshly dealt with by imposing stiff monetary penalties (and jail sentences) for clogging up the system and preventing real abuse cases from reaching the court system. This is a real problem that must be addressed. Those who have been falsely accused need to be able to have recourse against their accusers!
Mar 31st, 2010
Someone from Seattle, WA writes:
I think the language of this petition may be preventing some from signing, but the heart of it is absolutely in the right place. I was served with a restraining order for the first time yesterday by my very (sadly) disturbed ex-fiance. It was an unnecessary thing for her to do, but I believe that she really does believe she needs it for safety. The main point here is not that, but what the impact of this could be on ME. While no criminal charges are filed or pending, she will basically have control over my life in many ways. If a background check is done for a rental home, a good job, or even the purchase of a firearm, I'm going to be screwed. If she gets angry one day and just decides that it's time for me to "pay", she will have the ability to call the police, say I threatened her or came on to her property and BOOM - I'm in jail facing a Class C Felony. Legitimate cases of Domestic Violence -- whether man against woman OR woman against man are no joke. I am shocked by the lack of choices for challenging a temporary contact order. I can't find anything close to a real "mitigation" hearing on the thing. Even if I do that... What am I supposed to do then? I feel a little like I'm not going to make it very far and every time I get close, I fall right back down into the crater of hell I have put myself in.
Mar 26th, 2010
Someone from Westminster, MD signed.
Mar 26th, 2010
Someone from Santa Clarita, CA writes:
women can also be the accused party. My good friend was falsely accused,thrown in a mental hospital,moved out of her home,never to have custody of her children all with only her husbands accusations also without provacation
Mar 25th, 2010
Someone from Canyon Country, CA signed.
Mar 22nd, 2010
Someone from Zephyrhills, FL signed.
Mar 17th, 2010
Someone from Concord, NC writes:
I have been the target of false allegations of domestic violence surrounding a custody case. I am thankful that the Court was able to see through these allegations and find in my favor. My advice is documentation, documentation, documentation. The courts do not want to hear unsubstantiated claims. Prepare yourself adequately prior to any court appearance.
Mar 16th, 2010
Someone from Sault Sainte Marie, MI signed.
Mar 15th, 2010
Someone from New York, NY signed.
Mar 15th, 2010
Someone from Laredo, TX signed.
Mar 14th, 2010
Someone from Waleska, GA writes:
We need to cut out the arrests for false accusations and actually help the true victims - so many times the story gets turned around and the victms are the ones who suffer even more while the perpetrator gets away with it all at the victims expense.
Mar 14th, 2010
Someone from Saint Petersburg, FL writes:
My ex-fiancee did the same to me when I dumpped her for another woman that I love. She stated to th ecourt that I'm following her and threating her. That was false, The Juge rulled in her favor even that wasn't true.