Stop False Allegations of Domestic Violence
Messages Sent So Far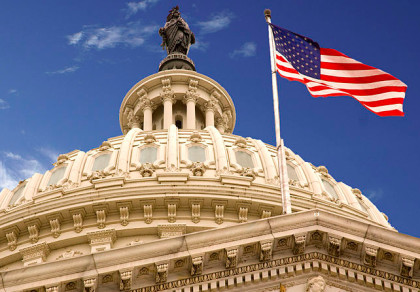 We, the undersigned, are writing in hopes of bringing to your attention a dire misjustice that is occuring in our state as well as many others across the US. Laws inacted to protect the victims of the vile crime of domestic violence are being misused by both citizens as well as law enforcement, and in this process innocent men's lives are being destroyed. In most states, the burden of proof is being thrown out and the simple word of the acuser is being taken without question, many times without the accused even being allowed to speak. True victims of domestic violence, some of whose names you will find below, find this to be deplorable. Not only can a woman falsely accuse a man of domestic violence without fear of consequence, but the accused man has no voice against her. The accuser can be a mentally disturbed individual using such laws to exact her revenge against a man who simply does not want to be in a relationship anymore, and her word is automatically taken, even when no evidence is in place. The man in such cases is automatically arrested, injunctions are automatically set in place, and even if he is able to prove his innocence in court he has lost months of his life due to the fact that she cried wolf. Worse yet are the cases of these innocent men who are poor and have no means to hire private attorneys. Their public defenders assume they are guilty and therefore do only the bare necessities to be their legal voice.We are not in any way asking for a revocation of the laws that protect true victims of domestic violence. Our wish is that these laws be revisited and indications made to to allow for criminal and civil prosecution when someone, whether male or female, has misused these laws in a vindictive and cunning way. We also would ask that law enforcement officers, public attorneys, and judges be forced to recognize the precept that the accused is innocent until proven guilty. Unfortunately, in the cases of domestic violence accusations, the opposite is true. An example of this is that of a 20 year old Florida resident who made the bond that was set for him, only to be picked up the very next day without provocation. The acuser in this case simply told the court she was afraid. He had done nothing in terms of trying to contact her or see her, and was not without several witnesses the few short hours he was free. Something must be done to prevent those who would lie about being a victim of domestic violence from continuing to do so. If it is not, our prisons will be overrun with innocent men and our streets will be controlled by the women who sent them there.
Public Comments
Sep 12th, 2010
Someone from Mount Laurel, NJ writes:
I am a good father and husband that has been falsely accused of DV just for my wife ( drug addict and past and present maniac depressive) to gain full custody of my daughter so she can move directly out of state. Strip my rights as a father and the rights of my family to my daughter. I will be wonder everyday of my daughters safety but feel the guilt in my heart that there is nothing that can do to. i am innocent falsely accused
Sep 12th, 2010
Someone from Mount Laurel, NJ writes:
I was a battered women back in the 70's and there was no help for me when i was brutally beaten over and over and for years the only law enforcement could offer was a ride to get medical treatment. I very much makes me angry to continue to watch these women of today make false statements of DV just to get their ways it is not acceptable and should be stopped and used for the ones that really need the help. Women today dont realize how it was back in the day when there was not help and all the beating women took back then to make a law for women of today that need the help not to abuse it to get what they want. we need to stop this now before we are back with nothing for the ones that need it.
Sep 8th, 2010
Someone from Fairmont, WV signed.
Sep 7th, 2010
Someone from Louisville, KY signed.
Sep 4th, 2010
Someone from Bushkill, PA writes:
I was victimized in this way once and am now on my second go around. First time was after I tried to end the relationship. Long story short, the judge presiding over the trial for the permanent restraining order sided with me indicating that she was a liar. I was still facing 6 months in jail and/or a 1000 dollar fine. For months I couldn't sleep worrying. I finally agreed to a plea whereby I would attend counseling with her and if we were incident free for 60 days the charges would be dismissed. I understood she was mentally ill but still loved her in spite of it. The charges were dismissed. But she became more and more violent with me. At one point, loading a shotgun and pointing at me because she felt I was shutting her out by listening to music with my earbuds. Her temper seemed to flair up particularly badly in May and August. I don't know why. I wanted out of the relationship but decided since that time 3 years before, the only way out was for her to end it. So when she told me she wanted to end things as I was readying for work, I readily agreed. She told me she didn't love me. I said the same. This totally enraged her. She started demeaning me and yelling at me, threatening various things, to have me arrested, to have me fired, to have me cleaned out since she knew all my personal info, and to have a lawyer she kept on retainer clean me out. I said, have at it, I don't have a dime and there are no causes to have me arrested or fired. She kept at me though and it was obvious she was trying to provoke me. She repeately blocked me from leaving my bedroom until I finally said, get out of my way or I will have the cops remove you. She moved, but chased me down the stairs and into the bathroom where I was attempting to continue readying for work. More verbal abuse. I finally said, get out of this bathroom and leave me in peace. She left the bathroom to sit on the livingroom couch and insult me some more. I returned home to find my expensive items missing, along with my beloved pet. I called her cell phone and cursed her out saying I was coming to her mom's to get my dog. More insults. I decided it was a trap and didn't make the drive. A few days later, I get a call from a state trooper saying that I would be getting a summons in the mail for grabbing her throat. This did not happen. I was especially careful with her that morning, we had no physical contact of any sort. I asked for and recieved a protective order and she is out of state so they are sending it registered mail and she won't sign for it. Basically I wasted 2 days in a courthouse for a useless order. And I have to go to court again to answer for the summons. Supposedly, she is getting cited as well. The police here took her complaint over the phone...she didn't have a mark on her. I was surprised at that since 2 weeks before she told me she would not hesitate to injure herself to get someone in trouble to get even with them. I tried to do everything right and I can't seem to stop th
Sep 3rd, 2010
Someone from Windermere, FL writes:
My husband had me arrested on false allegations of domestic violence. He now has physical custody of my children, but do to the no-contact order I cannot see or speak to them. He is continuing to emotionally abuse me through the judicial system by filing Domestic Violence injunctions which one he dropped willingly and the other the judge dismissed due to insufficient evidence. I have a lot of evidence that he is continuing to stalk and harass me, however, because he is considered the "victim" I remain unheard. My children are now in the hands of an abusive man and now there is nothing I can do but wait and pray. Although the allegations he made were proven false and the judge dismissed the case, he still has physical custody of my children and is withholding them from me. I know that it is mostly men that are falsely accused of domestic violence, however, because I am a woman falsely accused it is very difficult to find anyone to listen.
Aug 31st, 2010
Someone from Fort Myers, FL writes:
My wife "kidnapped" our kids (boy,4,girl,2)from our main residence in the Caribbean back to Florida. She promised to return WITH the kids in exchange of 100'K to be held in our joined account. I sent the money, she took it out in cash the second it hit, instead of returning with the kids, she filed a DV case filled with lies, AFTER two weeks of her arrival and of course AFTER she received the money! I love my wife and my kids very much. What she did is despicable and should be prosecuted by the court. She suffers from PPD.I have not spoken or seen my kids in 3 months! I engaged high priced lawyers but everything proceeds very slowly, nobody can give me back the lost time I could have spent with my kids! Where is justice and why can this still happen in one of the greatest countries in the world!? St.Lucia/Fort Myers,FL
Aug 30th, 2010
Someone from Fort Stewart, GA signed.
Aug 27th, 2010
Someone from Saint Petersburg, FL writes:
happened to Innocent until proven guilty; did the justice systems chivalry get in the way?
Aug 26th, 2010
Someone from Calvert City, KY signed.
Aug 25th, 2010
Someone from Boaz, KY writes:
This just happened to my son. I paid $900 for a lawyer because we had proof that it was all lies and she did not even show up for court and it was just dismissed because she was a no show and nothing was done to her... She also has his child that will be 2 weeks old tomorrow and we have not even seen him.. She is getting away with keeping this child from its father and filing false reports with the court system of Domestic Violence... I hope this law passes and this type of person is stopped.. If anyone has any advice for me I would greatly appreciate it...
Aug 24th, 2010
Someone from Casstown, OH signed.
Aug 21st, 2010
Someone from Altamonte Springs, FL writes:
I am also trying to start a petition. I have one online petition and one paper one. I really want some public media attention about this subject. Can we somehow get together with our petition to make it one. I will be out pounding the pavement for signatures. Send response if you are interested and we can exchange email addresses.
Aug 12th, 2010
Someone from Clarksville, IN writes:
I was picked out in advance by a psychotic woman who for two months was buttering me up making me think I was in a new great relationship. Little did I know about her past. Two months after meeting me she drip fed me reasons to make me rethink about us. A few weeks later when I said it wasn't working anymore she pulled a gun out on me. When I went to report it at the police station she had self harmed herself and called 911. I was arrested. After my bail release and upon investigation I obtained public court records that she'd done the pulling a gun out on her (then) partner (which he recorded) and self harmed herself in front of cops and asked them to kill her. This incident was only 6 months before I met her but the judge let her get away with it. The reason I say she picked me out in advance is that in the public court record the reason she gave why she pulled the gun out on her ex was he made her angry for joking about her medication. In my online dating profile (where we met) I had listed if you're on medication or bi-polar you're not for me. That comment made her angry too. This is just a very brief summary but I do have more evidence/documentation showing her pre-meditated harming of me. So far I'm defending against three false allegation charges against me. Domestic battery, and when I was leaving the courthouse I was apparently stalking/invading her privacy too.
Aug 10th, 2010
Someone from Tacoma, WA signed.
Aug 8th, 2010
Someone from Bowling Green, KY writes:
I am dealing with this right now. My wife dealing with Post Partum Depression called the police while we were in an argument.
Aug 8th, 2010
Someone from Marcus Hook, PA writes:
i know i was one the mother keep lie the need to go to jail
Aug 6th, 2010
Someone from Carolina, WV writes:
I am now under a Domestic Violence petition that is false. The female I was with said that I chocked, sat on top of her, jerked and pushed her down and that her unborn child is hurt and sore. She reported this to the Police but definitely did not and does not have a single scratch, bruise or scar anywhere on her body. She stated that I weigh near 200 pounds and that this incident went on for over an hour. I am a good single Father and raised two of my children by another woman on my own and is the President of a nonprofit organization for community outreach. I was told that she is just doing this to get on HUD and ruin my life. She has done things in front of the gospel group I am in and has rudely interrupted our organization meetings. We had a court date on 08/05/10 but it was continued. I need help and this is not the only case. I have a male friend who's wife reported a similar case on him. I was out a few days ago talking to him and she approached him out of nowhere harassing him, me and another person. The Police showed up and saw what she was about and ran her off. The thing of it is that I HAVE HER ON VIDEO displaying such behavior. The last time this happened to me the judge would not accept my evidence that the allegations against me were not true. I was so disappointed until the final hearing came up and the woman accusing me of Domestic Violence admitted in court that her statement was false. They seem to favor the woman here no matter what and I have to face this again soon. Please help us men and women who are truly innocent here in Fairmont, WV.
Aug 3rd, 2010
Someone from Woodbridge, CT writes:
Eh, whatever happened to Innocent until proven guilty; did the justice systems chivalry get in the way?
Aug 3rd, 2010
Someone from Rushville, IL signed.
Jul 26th, 2010
Someone from Charleston, SC writes:
When I asked my ex when I could come over to retrieve the rest of my stuff she replied "If you come near my house I am calling the police." Two days later I was issued a summons to appear in court. She signed a sworn statement claiming I said I was going to break in to her house and kidnap her child. No evidence was presented to support this but I was issued the OOP anyway. When I asked the judge about getting my property back he replied, "Next time use legal means to get your things back." I was never able to retrieve my property and my second amendment rights were suspended with out the benefit of a trial, a jury or even legal representation.
Jul 19th, 2010
Someone from Elk Grove, CA signed.
Jul 18th, 2010
Someone from Lake Havasu City, AZ writes:
I agree that vindictive and angry women need to quit making false allegations to gain an advantage in divorce, child custody etc. That exparte orders are too easy to get without any evidence just a womans false allegations and that the innocent victims due process rights need to be restored.
Jul 16th, 2010
Someone from Burr Hill, VA writes:
My fiancee make so many flase allegations against me even with protection order, got me arrested twice, and so many law she have broken even she didn't realized it herself. SHe got herself into Class 5 Felony, but should I go for it even I want to save us and our daughter's sakes, who is a year old now. I am tired of all false information and games she pulled it into.
Jul 9th, 2010
Someone from Utica, MI writes:
It is happening to me with a ppo and has cost me $10,000 so far to defend myself on simply her allegations, I have had a ppo against her for six months the day she was served with a renewal she went and applied for one against me, it was given to her exparte, and since she has followed me showed up where i am and actually call the police, My ppo against her says she cannot come within my sight. hers against me says I cannot confront her in public place. she tells police I didnt come up to her but because we are in same bar she feels scared, being my ppo says she cant be within my sight you would think police would write her up for a violation, instead they right me up for one, where is the justice for the man.
Jul 6th, 2010
Someone from Carle Place, NY writes:
What a sad state of affairs when all the lawyers I have consulted say how normal these false accusations are in divorce. Laws need to be passed to hold the perpetrators of these false allegations legally responsible for their actions. Then lets see how normal it becomes and how often it will be used as a legal ploy. The perpetrators are protected the victims are not
Jul 6th, 2010
Someone from Carle Place, NY writes:
What a sad state of affairs when all the lawyers I have consulted say how normal these false accusations are in divorce. Laws need to be passed to hold the perpetrators of these false allegations legally responsible for their actions. Then lets see how normal it becomes and how often it will be used as a legal ploy. The perpetrators are protected the victims are not
Jul 6th, 2010
Someone from Saugerties, NY signed.
Jul 3rd, 2010
Someone from San Francisco, CA signed.
Jul 1st, 2010
Someone from Burton, TX signed.
Jul 1st, 2010
Someone from Burton, TX signed.
Jun 28th, 2010
Someone from Cincinnati, OH writes:
Falsely accused, I even had video showing my soon to be ex was the agressor, police refused to take a report, then I complain about that and the arresting officer is the one that does the investigation. He should have investigated from the beginning, I was acquitted, but, still fighting for my right to parent......
Jun 25th, 2010
Someone from Renton, WA writes:
False Allegations of Domestic Violence is ruining my life, my life is upside down.
Jun 21st, 2010
Someone from Lake Hopatcong, NJ writes:
Falsely accused and convicted of DV by a jilted X-wife to eliminate me from her life and alienating me from my children for over a year and a half, convicted even after Officer testified that there was no act of DV committed. $15k and counting for the appeal, I NEED HELP TO RIGHT THIS WRONG!
Jun 20th, 2010
Someone from Riverbank, CA signed.
Jun 18th, 2010
Someone from Boca Raton, FL writes:
Its like "how can this even happen?" I had FULL CUSTODY and my x KNOWN CON_ARTIST x-husband and his family set me up and now I have been fighting to get my now 28 moth old for a year and 2 months. It is so frustrating and unjust.
Jun 17th, 2010
Someone from Jupiter, FL signed.
Jun 17th, 2010
Someone from Miami, FL signed.
Jun 17th, 2010
Someone from Euless, TX signed.
Jun 15th, 2010
Someone from Bay Minette, AL writes:
My brother in law is being falsely accused of touching his little girl who he loves to death just because he wanted to low the child support amount. I feel so bad because we all know he is innocent. Clean record and his ex wife actual boyfriend has a bad record with minors and my brother's daughter spend most of her time with him, how can this be?