Stop False Allegations of Domestic Violence
Messages Sent So Far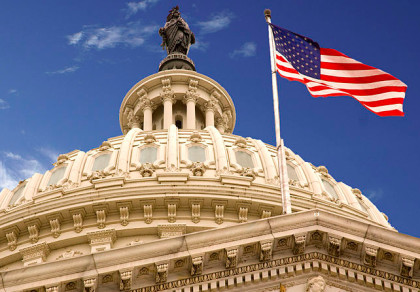 We, the undersigned, are writing in hopes of bringing to your attention a dire misjustice that is occuring in our state as well as many others across the US. Laws inacted to protect the victims of the vile crime of domestic violence are being misused by both citizens as well as law enforcement, and in this process innocent men's lives are being destroyed. In most states, the burden of proof is being thrown out and the simple word of the acuser is being taken without question, many times without the accused even being allowed to speak. True victims of domestic violence, some of whose names you will find below, find this to be deplorable. Not only can a woman falsely accuse a man of domestic violence without fear of consequence, but the accused man has no voice against her. The accuser can be a mentally disturbed individual using such laws to exact her revenge against a man who simply does not want to be in a relationship anymore, and her word is automatically taken, even when no evidence is in place. The man in such cases is automatically arrested, injunctions are automatically set in place, and even if he is able to prove his innocence in court he has lost months of his life due to the fact that she cried wolf. Worse yet are the cases of these innocent men who are poor and have no means to hire private attorneys. Their public defenders assume they are guilty and therefore do only the bare necessities to be their legal voice.We are not in any way asking for a revocation of the laws that protect true victims of domestic violence. Our wish is that these laws be revisited and indications made to to allow for criminal and civil prosecution when someone, whether male or female, has misused these laws in a vindictive and cunning way. We also would ask that law enforcement officers, public attorneys, and judges be forced to recognize the precept that the accused is innocent until proven guilty. Unfortunately, in the cases of domestic violence accusations, the opposite is true. An example of this is that of a 20 year old Florida resident who made the bond that was set for him, only to be picked up the very next day without provocation. The acuser in this case simply told the court she was afraid. He had done nothing in terms of trying to contact her or see her, and was not without several witnesses the few short hours he was free. Something must be done to prevent those who would lie about being a victim of domestic violence from continuing to do so. If it is not, our prisons will be overrun with innocent men and our streets will be controlled by the women who sent them there.
Public Comments
Nov 24th, 2009
Someone from Linden, NJ writes:
A similar situation is going on in my life and the innocent party never was able to show that the accused is actually the stalker.
Nov 23rd, 2009
Someone from Austin, TX signed.
Nov 23rd, 2009
Someone from Linden, NJ signed.
Nov 23rd, 2009
Someone from Lanoka Harbor, NJ signed.
Nov 22nd, 2009
Someone from Forked River, NJ signed.
Nov 22nd, 2009
Someone from Lanoka Harbor, NJ writes:
Help protect of Police Officers from this horrible loop hole !!!!
Nov 22nd, 2009
Someone from Peoria, AZ writes:
stop false accussations period
Nov 20th, 2009
Someone from Kalamazoo, MI signed.
Nov 17th, 2009
Someone from Miami, FL writes:
I use to be a U.S. resident and never had been in trouble by the police ever in my life until the day that my Ex-wife decided to ruin my life by filing false allegations of domestic violence to the local police in Fort Lauderdale against me. Not only did I have to go to jail for the 3 days when I never had been inside a HELLISH jail cell in my life and was already in my mid-30s, BUT...I was not able to see my 2 children for over a year, and later ended up losing my legal U.S. Residency and never seeing my beloved children ever again! The judge had found me Not Guilty of anything and agreed that my Ex had lied to the police. However, nothing could be done to drop the charges because I had already 'served the jail time'. I will never understand how she could leave the children 'fatherless', knowing that I love them more than anything. I had cared for them when she could not while she battled severe post-partem depression...she also told them I was a terrible evil person who lies, abuses, & is a loser! WHY DID SHE GET AWAY WITH ALL OF THIS & CAUSE ME & THE KIDS TO SUFFER PERMANENTLY?????!!!!!!!
Nov 16th, 2009
Someone from Lowell, MI signed.
Nov 13th, 2009
Someone from Fayetteville, NC writes:
I am also going through the same thing, and would like legal representation as to the false alligations and the harrassment my wife has been putting me through.
Nov 12th, 2009
Someone from New Bern, NC writes:
"Innocent until proven guilty" is a rightous trait we americans should be proud to practice in our courts so that justice is given a real opportunity to prevail. It is when justice is silenced with false accusations that the accused are automatically found guilty in the eyes and minds of the public before they even step foot in a courtroom.Is it unjust to hold those who make false accusations accountable for their actions? Is Perjury no longer a crime? The overwhelming majority of those accused are heterosexual men, with the majority of their accusors (true victims and false accusors) are women.I favor this petition whole heartedly, and pray that eyes are opened. My best defending words are that "Men aren't always innocent, but they aren't always guilty either"
Nov 11th, 2009
Someone from Pacific Palisades, CA writes:
My ex just made her THIRD unsuccessful application for a DV TRO, right before our custody hearing that she knows will not go well for her, due to the testimony of our custody evaluator. There MUST BE CONSEQUENCES for false accusers.
Nov 10th, 2009
Someone from Fayetteville, NC writes:
My wife has made on her THIRD attempt at getting me thrown in jail for domestic violence. I am in the military and on the first occasion she went to the military post and cried wolf. I was removed from my house and was told that I was not able to speak to my wife. In the end social services on post found that there was no violence going on. A few months later she decided to do it again but this time she called 911 and had me thrown in jail for 3 days. The case went to court and then when she took the stand she claimed that she didn't remember anything so that she wouldn't get introuble for lying. I was found not guilty do to the lack of her memory. A few months later she did it once again. This time she tried to take the Civil route. This time she keeps trumping up charges everytime that we go to court. It has been that I have been following her, scratching her car and things of that nature, which are all complete lies. I know what you are thinking.........why on God's green earth did you stay with this woman for so long. Well God is the reason. I am actually struggling with my beliefs as we speak because God opposes divorce and looks down on it. The only way that we are supposed to get divorced, biblically, is infidelity and that has not happened. Anyway in the end I still love my wife and would do anything in this world to make our marriage work. In everyone of the 3 alligation the only thing that I have been guilty of is protecting myself. In each case my wife has been so mad and agree that she was hitting me that the only thing that I could do was grab her by the wrists so she wouldn't hit me anymore. But that makes me an abuser. Something needs to be done. I understand that we need to protect the week and stand up for what's right. But what about when the system is being abused. Especially when the system is being abused by someone for the sole purpose of getting residency in the U.S. at the cost of someone else's career, future and well being. Which in the end I feel like it has been my wife's sole reason for marrying me. We barely made it a year living together, and this maddness started 1 month after she got to the U.S.
Nov 9th, 2009
Someone from Oakland, CA writes:
After dealing with infidelity issues, all I asked for was a seperation and if the situation could not be resolved, divorce would be inevitable. My wife was a mess on all accounts as she in turn was also facing deportation at that tim. I would have done anything to not lose her and I promised to be by her side. My wife thought if she had an affair with someone else that my reaction would be enough to seek a quick visa via ICE for her residency papers, in this case a domestic violence case would surely give her what she wanted and our system would be put to shame allowing this perjury to continue, should I believe in congress and the legal system? truth be told I don't know. I do really hope so! I am a victim but because I am a man, I have no rights...
Nov 8th, 2009
Someone from Sacramento, CA writes:
my girlfriend got a restraining order against me, then got pregnant, then throws me out repeatedly. She lied on the paperwork, she hit me first thats the only reason i hit her back. I am sick of this and sick of hearing about all these other parents who are going through this. We need to have the PRESIDENT change all of this. I remember hearing Pres Obama saying he was going to fix these problems, to focus on helping fathers. Lets do it.
Nov 7th, 2009
Someone from Littleton, CO writes:
I am writing for my father because he is a victim of false allegations of domestic violence and was served a restraining order by his ex-girlfriend because she is bitter and she knows that she can hurt my father by not letting him see his own child. How can our legal system be soooo terrible!!! I can't believe children do not have a say in whether or not their own father can see them!!! How crazy is that? Stop this abuse of the legal system!!
Nov 4th, 2009
Someone from New Fairfield, CT signed.
Nov 3rd, 2009
Someone from Westcliffe, CO signed.
Nov 3rd, 2009
Someone from Riverdale, NJ writes:
I was wrongly accused of Domestic Violence in an effort by my son's mother to obtain custody and increase the amount of child support she receives. My personal property was seized and I was ordered to have no further contact with our son while a TRO was in place. I tried to appeal on my own and was denied. My son's mother was not required to show any proof or evidence of her claims and my rights were stripped and violated. Luckily, I was able to obtain legal counsel and all of the police reports, 911 tapes, previously denied TRO attempts, etc, in time for the first hearing. After the first hearing and 3 police officers testifying, the Judge advised her to withdraw, she refused. After a 2 week adjournment, she came full force with the most wild accusations and colorful stories in her testimony, crying and suffering from anxiety attacks while on the stand. I was painted as a serial killer, a cold calculated monster who preyed on an innocent woman. I had a mountain of evidence that told a different story and I was telling the truth on the stand. You can only lie so many times before you start to forget which are lies and which are truths. My ex ended up committing perjury in her testimony and conflicting her own signed statements. The Judge was not blind in my case and saw what was really happening. I was exonerated and the TRO was dismissed. I was also awarded Attorney's Fees for my Ex's deliberate misuse of the system that was designed to protect the innocent, not prosecute them. The system does not have failsafes in place to prevent this from happening and it is very unfortunate. On average, half of all Domestic Violence Complaints are false. Something must be done. I was lucky because I could afford an attorney and had the time to get all of the evidence together. Most people cannot take a week off from their job to run around and put their case together, or they wait weeks or months while their rights are stripped and they are helpless. The system should require substantiated evidence before issuing such actions, not just a woman's words on paper. Something must be done. The perpetrators of these false allegations are the true criminals and they should be prosecuted!
Nov 3rd, 2009
Someone from Bartlett, IL writes:
My wife did this to me and cleaned out out house and bank accounts and I never touched her. No proof was needed on her part. I hired a lawyer and it cost me 2000.00 for that and 200.00 for the court fee and it was thrown out. How can someone be arrested without proof, no injury, no police report, just to go to the court and distroy someones life. This needs to be changed.
Oct 31st, 2009
Someone from Milton, FL writes:
I am an abused ex boy friend who is now being called a "batterer", a fair trial? apparently they don't exist in santa rosa county florida. My ex girl friend is the biggest liar I have ever known, my crime? staying with her and loving her, thank goodness thats not the case any more, she should be in jail for her actions but it wont happen
Oct 29th, 2009
Someone from Chicago, IL writes:
I am in a situation where I have been accused of child sexual abuse and assault. I have 19 charges, I am innocent. There is no physical evidence and the girl story changes about 5 times. Someone can point the finger and ruin your life. I lost my job, my apartment, I lost 6 months of my life. My grandma's house may be lost because we had to use it to get me out. I can't get a job while I am fighting my case, all because of a lie. What am I to do? How can I tell anyone, without being accused of being a child molester? The prosecutor wont drop the case. Meanwhile my life is on hold. I have two kids and a wife with a 3rd on the way. The accuser is not one of my kids, but a lady who lies and has tried to have 2 other men done in like me.
Oct 29th, 2009
Someone from Maitland, FL signed.
Oct 29th, 2009
Someone from Saint Paul, MN writes:
My exwifes attorney uses orders for protection as a tool in her divorce cases. Its posted in bench and bar. Attorney Traci Capistrant. By allowing this type of conduct to drive a divorce case when there has never been any type or form of domestic abuse in a family has reuined my life and has taken any posiable changes of my family ever getting back together. I have been charged with domestic abuse and have spent time in jail and im currently on two years of probation for putting a sign in my now exwifes yard saying I dont want a divorce i just want you and my daughter to come home. And recently the judge ordered me out of my home where i lived alone and was awarded in the divorce. This was done under the o.f.p and now my ex is selling my home wish my kids grew up in. This because the refinacing on the house took eight weeks instead of five weeks and she demanded her money.So why three weeks later after i was removed and the house is sitting empty wont she accept the money she was so concearned in having three weeks earlier. This is about power she has a o.f.p on me and she can now take half of my equity in the house instead of what she was awarded and she can also make sure i dont get to keep my house. This is so Wronge for the courts to do or allow. By they way my kids and i call it a order to date not a order for protection
Oct 28th, 2009
Someone from New York, NY signed.
Oct 27th, 2009
Someone from Soldotna, AK writes:
Tyranny in the courts We pride ourselves that we are a nation that lives by the rule of law. But glaring problems now exist in our legal system. There is an old saying that power corrupts, and absolute power corrupts absolutely. However, noted editor and author John W. Campbell observed that it wasn't power that corrupts, but immunity. Under that standard, the corruption in our courts results not from the judges wielding power, but the fact that they do so without being held accountable. The rule of law is not the rule of judges and lawyers and such judicial imperialism threatens the very foundations of our society. The rule of law has been largely replaced by emotion, not to say hysteria. Reason has been corrupted to feelings. Jurists seem to have no concept of logic, and ad hominem is now interpreted to mean "attack all men," but it is still the same fallacy. Of course logic isn't a required course in law school in these enlightened times. Thus, comprehension of fallacies seems to escape the courts today. Arguments based on such basic logic are likely to lose due to incomprehension and emotions. And for the sake of your own sanity, don't ask a court to evaluate the validity of something as complex as a syllogism. Personal prejudice, bias, and despotism dominate in family courts. Many judges combine arrogance with trivia and regard it as intelligence. Jurists have often convinced themselves that because they hold their opinions strongly that they therefore hold strong opinions. The result is tyranny. Today a man accused of domestic violence or abuse will face a system that: ? Provides legal representation and support that is available free to all women, but not men. ? Does not allow recantation or withdrawal of charges. ? The physically "bigger" individual is virtually always the one taken to jail. ? Permits criminal charges that can be alleged and prosecuted via anonymous sources. ? Virtually automatically issues restraining orders against men on request in a secret tribunal. ? Throws men into the streets with nothing but the clothes on their back on the basis of unsubstantiated allegations and without a hearing. ? Routinely denies due process. ? Provides punishment, including imprisonment, that precedes a hearing or trial. ? Assumes he is guilty until he can prove his innocence, and then he is still considered guilty. ? Denies all parental rights on the basis of unsubstantiated allegations. ? Discards his Second Amendment (gun ownership) and all other Constitutional rights. ? Files criminal charges, and prosecutes them, on any pretext, including hearsay. ? Ignores perjury and condones the subornation of perjury. ? Encourages the elevation of misdemeanor to felony charges. ? Does not provide punitive awards for false allegations. A man before the law today will be given the feeling that he can do no right and has no rights. Conversely, the law believes the "victim" so long as
Oct 26th, 2009
Someone from Clemmons, NC writes:
I was suddenly thrown out of my home and isolated from my son, based on completely untrue accusations (my wife used it to cover her affair)of domestic violence. I was subsequently arrested and jailed 4 more times, once again based solely on her lies and desire to maintain the upper hand. She never appeared in criminal court to substantiate her claims, and after spending thousands on legal fees I was finally exonerated of all charges. It is unfortunate that once accused, a man is considered guilty no matter what the facts or decisions of the court. I found the best defense is to continue acting with integrity. A liar is a liar is a liar and sooner or later accusers reveal themselves for what they are. My wife repeatedly lied and perjured herself until two separate of her attorneys resigned in frustration and embarrassment. It took three years, but the civil courts eventually returned the house and most of our possesseions to me, and she was forced (at age 55) to move back home with her parents. Unfortunately, she was able to poison the relationship between my teenage son and me. I see him only once or twice a year and then only for a few minutes. At one point she'd actually convinced him and some of his friends to lie under oath as they testified against me in a false breaking and entering charge. Fortunately, liars rarely cover all their bases and B&E charges against me turned into Perjury charges against them. You can't win once charged. You will always remain guilty no matter what the facts. My advice, in summary, is: 1. Maintain your integrity throughout the ordeal 2. Do not trust the courts or your lawyer to exonerate you 3. Keep meticulous records from the moment you detect serious problems in your marriage 4. Give your accusers enough rope to hang themselves because they surely will 5. Move on with your life as quickly as possible. It will greatly benefit you, and will serve as overwhelming revenge against your accuser 6. Be aware there is no justice nor even protection against false arrest, police brutality, and ex post facto prosecution. Forget the crap you learned in Civics class, this is the real world.
Oct 25th, 2009
Someone from Portland, OR signed.
Oct 23rd, 2009
Someone from Broken Arrow, OK signed.
Oct 22nd, 2009
Someone from Jacksonville, FL signed.
Oct 20th, 2009
Someone from Saint Louis, MI writes:
my mother has a everynight habit of getting severly drunk and causing arguements with my father, belittling him pulling hair demanding and when he finally can't take anymore he yells back she gets even madder and then calls the police and tells them that she is afraid just to revenge him how is this ligal...... he will now pobably spend some time in jail
Oct 19th, 2009
Someone from Stem, NC writes:
I have been a victim of completely false accusations by my exwife during our divorce. it cost me both thousands of dollars, time lost with my child and time spent in jail. if a magistrate or the police or anyone associated with the situation had taken the few minutes needed to examine her claims at all it could have saved both me and the taxpayers a lot of $ not to mention the afformentioned problems associated with her false statements. I heard from several magistrates " I dont even look into anything, I just let the court sort it out"! this is ridiculous as their job is to see justice done, NOT be a tool for using the court/laws as a unfair weapon hurting myself and my daughter as well! sincerely, Ted WEinstein
Oct 19th, 2009
Someone from Morgan Hill, CA signed.
Oct 17th, 2009
Someone from Oak Ridge, TN writes:
I stand accused of molesting my daughter, there are no words to describe the pain. I hate my ex-wive for what she's doing to our daughter and to me. The courts of justice are no more than a pawn in her hands. I hope one day the law will be changed and will grant a father a fair stance. Until them, I only put my trust in God's justice.
Oct 16th, 2009
Someone from Melrose, FL signed.
Oct 15th, 2009
Someone from Chicago, IL writes:
I was accused by my ex girlfriend of domestic violence. I have a long story but briefly me and my ex partner were together for three years and she and i broke up in March. We broke up because she decided to cheat again with her ex whom she had left she say for bad treatment. However, she and staarted back dating in April and we continue until July when she claimed she had to fight her feelings for me. however, since that time I told her I want to clear upu some of the rumors that were spread about me and I want to come back to my old job where we both work. However, after I e-mail people which was my right the next things I recieved was a summons stating that I have to come to court on some lie that I beat her up and harss her. Anyway, I am still fighting this now and i cannot believe how you can go into court without toomuch of proof and be strip of your rights and your dignity becuase someone got mad. I am going thru hell but I plan to fight till the end because i did not do anything but get cheated on and used and then lied on again.
Oct 15th, 2009
Someone from Portland, OR writes:
i am the so called victem in my perticular case and have been harassed and legaly abused by clackamas county an now homless and alone wile my acused is in jail for breaking there protection order never did i ever think such things go on we are all shocked
Oct 15th, 2009
Someone from Staten Island, NY signed.
Oct 14th, 2009
Someone from Chicago, IL writes:
I was denied to even have an attorney present at the hearings. I had already gotten orders of Protection and Restraing orders protecting me and my business from this very dangerous woman, but the police and the Judge ignored them and destroyed my business, prosecuted me without an attorney and I did not get my personal belongings back for over 9 months. Many I never did get back. My 20 year career destroyed our houshold income eliminated and my son gets to suffer the most, as I try to build an entirely new business in this economy. I am in the appelate courts, filing lawsuits and trying to recover, but everyone wants to hide behind this horrific law that is completely unconstitutional, illegal and as the police explained " we only arrest testicles", so it does not matter if you have the restraining orders or orders of protection, because the testicles go to prision. What kind of country do we live in?