Stop False Allegations of Domestic Violence
Messages Sent So Far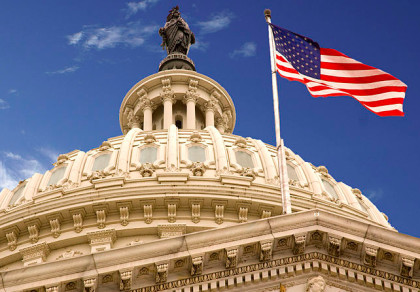 We, the undersigned, are writing in hopes of bringing to your attention a dire misjustice that is occuring in our state as well as many others across the US. Laws inacted to protect the victims of the vile crime of domestic violence are being misused by both citizens as well as law enforcement, and in this process innocent men's lives are being destroyed. In most states, the burden of proof is being thrown out and the simple word of the acuser is being taken without question, many times without the accused even being allowed to speak. True victims of domestic violence, some of whose names you will find below, find this to be deplorable. Not only can a woman falsely accuse a man of domestic violence without fear of consequence, but the accused man has no voice against her. The accuser can be a mentally disturbed individual using such laws to exact her revenge against a man who simply does not want to be in a relationship anymore, and her word is automatically taken, even when no evidence is in place. The man in such cases is automatically arrested, injunctions are automatically set in place, and even if he is able to prove his innocence in court he has lost months of his life due to the fact that she cried wolf. Worse yet are the cases of these innocent men who are poor and have no means to hire private attorneys. Their public defenders assume they are guilty and therefore do only the bare necessities to be their legal voice.We are not in any way asking for a revocation of the laws that protect true victims of domestic violence. Our wish is that these laws be revisited and indications made to to allow for criminal and civil prosecution when someone, whether male or female, has misused these laws in a vindictive and cunning way. We also would ask that law enforcement officers, public attorneys, and judges be forced to recognize the precept that the accused is innocent until proven guilty. Unfortunately, in the cases of domestic violence accusations, the opposite is true. An example of this is that of a 20 year old Florida resident who made the bond that was set for him, only to be picked up the very next day without provocation. The acuser in this case simply told the court she was afraid. He had done nothing in terms of trying to contact her or see her, and was not without several witnesses the few short hours he was free. Something must be done to prevent those who would lie about being a victim of domestic violence from continuing to do so. If it is not, our prisons will be overrun with innocent men and our streets will be controlled by the women who sent them there.
Public Comments
Jul 1st, 2010
Someone from Burton, TX signed.
Jul 1st, 2010
Someone from Burton, TX signed.
Jun 28th, 2010
Someone from Cincinnati, OH writes:
Falsely accused, I even had video showing my soon to be ex was the agressor, police refused to take a report, then I complain about that and the arresting officer is the one that does the investigation. He should have investigated from the beginning, I was acquitted, but, still fighting for my right to parent......
Jun 25th, 2010
Someone from Renton, WA writes:
False Allegations of Domestic Violence is ruining my life, my life is upside down.
Jun 21st, 2010
Someone from Lake Hopatcong, NJ writes:
Falsely accused and convicted of DV by a jilted X-wife to eliminate me from her life and alienating me from my children for over a year and a half, convicted even after Officer testified that there was no act of DV committed. $15k and counting for the appeal, I NEED HELP TO RIGHT THIS WRONG!
Jun 20th, 2010
Someone from Riverbank, CA signed.
Jun 18th, 2010
Someone from Boca Raton, FL writes:
Its like "how can this even happen?" I had FULL CUSTODY and my x KNOWN CON_ARTIST x-husband and his family set me up and now I have been fighting to get my now 28 moth old for a year and 2 months. It is so frustrating and unjust.
Jun 17th, 2010
Someone from Jupiter, FL signed.
Jun 17th, 2010
Someone from Miami, FL signed.
Jun 17th, 2010
Someone from Euless, TX signed.
Jun 15th, 2010
Someone from Bay Minette, AL writes:
My brother in law is being falsely accused of touching his little girl who he loves to death just because he wanted to low the child support amount. I feel so bad because we all know he is innocent. Clean record and his ex wife actual boyfriend has a bad record with minors and my brother's daughter spend most of her time with him, how can this be?
Jun 14th, 2010
Someone from Humboldt, TN writes:
Falsely accused of 17 counts of rape and other things - aquitted but it has ruined my life and our families finances.
Jun 13th, 2010
Someone from Vacaville, CA writes:
Recently my husbands ex-wife filed false restaining orders on myself and my husband because she is bitter and angry that he is happy without her.He hasn't even talked to her in over a year and now all of a sudden she pulls this just to get his attention. I have in the past been a victim of REAL domestic violence. It is extremely offensive to me that she is able to use the system that is in place to shield victims as a sword because she is bitter.
Jun 11th, 2010
Someone from Friendswood, TX signed.
Jun 6th, 2010
Someone from Frederick, MD writes:
This is happening WAY TOO MUCH! As a step mother who isn't "allowed" to be part of my husbands children's lives all because the EX WIFE made false allegations in court, but didn't have to prove a thing. Our case also includes a guardian ad litam and a counselor who are getting PAID BIG BUCKS by the mother's family to keep all this "crap" going on! It is ridiculous and all we hope and pray is that something will change. We may have to wait for each of the children to actually turn 18 before we can actually have a "normal" life with them, but that day WILL come and when it does I hope the mother will understand just how much she hurt her children in denying visitation with their father and step-mother in all their young lives. FAMILY COURT is a joke in Morgan County, WV -These people don't care about you or the children. The counselor assigned to the case continues to brain wash these children by saying "mommy will be so sad if you spend more time with daddy" and makes the child feel guilty if they act like they have fun when they are with their dad, becuase it hurts mommy's feelings. Mommy needs to move on - it's been 6 years! Not sure we will see a change before these kids turn 18 but I do hope and pray that someone can put an end to all of this. You don't have to go to court to get a license to have sex to make kids - but they give fathers a nice stiff ride in the court room when you get divorced when it comes visitation with their children! It's time equal parenting was put to the test and child support disappears - because if both parents had the kids EQUALLY one parent wouldn't need "EXTRA" money to take care of the children. Again - this would mean taking away a "government program" that makes MILLIONS in interest a year on arrearages and child support set too high on fathers that have lost their jobs and don't seem to care about that! But that's a different subject from false allegations! I sign this petiion hoping that there will be someone at Capital Hill that TRULY UNDERSTANDS what father's go through to BE A FATHER after a divorce. The divorce is between husband and wife and it's time the children stop getting thrown in the middle and used as a pawn to gain leverage for visitation! People that file false allegations, INCLUDING THE LAWYERS, should be treated as criminals! Anyone that can lie under oath has committed perjury - and I thought there was a penalty for that under our constitution!
Jun 2nd, 2010
Someone from Puyallup, WA writes:
False allegations cost us our life savings. No evidence, all on "her word," we were taken to court over and over again, one allegation after another. Even though we got the children, she should be jailed for taking 3 years of our lives and costing us over $250,000.... just cuz she said so.
Jun 1st, 2010
Someone from Bloomfield, NJ writes:
I was a victim of false acussation of domestic violence by my wife, she had no evidence what so ever ,i did that she was a liar and i lost the case,beside i lost all my money trying to defend my self. this is an injustice for innocent men.
Jun 1st, 2010
Someone from Mansfield, PA signed.
May 31st, 2010
Someone from Boca Raton, FL signed.
May 31st, 2010
Someone from Boca Raton, FL signed.
May 30th, 2010
Someone from Quakertown, PA signed.
May 28th, 2010
Someone from Grapevine, TX writes:
During my divorce, my ex made false accusations against me, the fourth man she has made them against, it did not matter, I was charged as if guilty, without any evidence, only her word.
May 28th, 2010
Someone from Irving, TX writes:
There are many people who have been falsely accused which totally changed their lives and not for the better.
May 28th, 2010
Someone from San Bernardino, CA signed.
May 27th, 2010
Someone from Daly City, CA writes:
My fiance falsy accused. The children are the ones who suffer the most. We have spent a great amount of money on our defense. We have a great attorney. The law will prevail. We will win this. But for now, we wait until the trial. Coming soon and cant wait.
May 26th, 2010
Someone from Little Falls, NJ signed.
May 26th, 2010
Someone from Little Falls, NJ signed.
May 26th, 2010
Someone from Little Falls, NJ signed.
May 26th, 2010
Someone from Marion, VA writes:
I came across this petition while searching for any domestic violence cry wolf laws that might exist for the state of West Virginia. My brother who is currently still married to his acuser and a father to their two daughters in reality has been the victim for over 5yrs now. In the past 5yrs she has filed 12+ domestic assult charges against him and most recent 2 protective orders for her and the girls because she fears for their lives. Not one time has there been any evidence at ALL that he has laid a hand on her other than her word. He has not seen his girls but for 2wks in the past 3mths and that was when she asked him to come back home the day after filing the second protective order and now it won't be till the middle of July when they go for the divorce hearing that he might get to see them again. How sad for those children! He is unemployed and has no money, resources or will power left to fight her. Something has got to change and someone in the courts have to realize the pattern here. I hope in some way by me signing this petition and telling only 1/3 of my brothers story that it will help.
May 24th, 2010
Someone from Fort Drum, NY signed.
May 23rd, 2010
Someone from Trenton, NJ signed.
May 22nd, 2010
Someone from Kissimmee, FL signed.
May 21st, 2010
Someone from Spring Hill, FL writes:
My 40yo son was a law abiding citizen, a professional job for 20 yrs is now unemployable, homeless, lost everything including self esteem, has custody of three children, all hurt badly by two yr marriage to a vindictive jealous stepmom who made false allegation of dom viol thanks to VAWA. My son is all but dead. Stop this insanity
May 20th, 2010
Someone from Kenosha, WI signed.
May 19th, 2010
Someone from Cincinnati, OH writes:
I was just acquitted of a false allegation in March, this is the second time my spouse tried this avenue, she was the abuser in both situations, and the police refused to take a complaint from me. With evidence to prove he the perp, i was still turned away, REFORM VAWA NOW. Where is my equal protection and programs.
May 18th, 2010
Someone from Jacksonville, FL writes:
My wife of 3 years has repeatedly used the threat of calling the police for DV as a way to keep me from filing for divorce. Once she tried while I was away for work and I get a call from an officer asking me to come to the police station. I explained I was about 650 miles away and would be home on Friday. He seemed perplexed as she had just reported that I struck her and left the area. Once I returned home I went to the sheriff office to clear this up and was promptly arrested even though I had I plane ticket and hotel receipt from the city I was in. I had to bond out and basically fight for every little thing against a system setup to fight men. Once in court it was thrown out and proven that she lied, but NOTHING (I MEAN NOTHING)happened to her and I have a record now of having had a TPO on me. This is with out a doubt the saddest form of American justice there is.
May 16th, 2010
Someone from Walkersville, MD writes:
Immigrant spouses use false allegations of domestic violence against their citizen spouses in order to circumvent US immigration laws and get a green card.
May 16th, 2010
Someone from Athens, TX signed.
May 16th, 2010
Someone from Tyler, TX writes:
False allegations of domestic violence have become the weapon of choice for some vindictive women who lack integrity. VAWA has given them the full resources of state and fedral government to abuse what should only be used as a shield.
May 14th, 2010
Someone from Glendale, AZ writes:
MY EX FOUND I HAD GOT AN ATTORNEY (WE WERE IN THE PROCESS OF SEPARATING) SHE DISAPPEARED WITH MY SON. AT THAT POINT MY SON WAS 1 AND A HALF. I WENT TO SEE MY SON WITH A CAMCORDER ROLLING TO SHOW THE JUDGE SHE WAS REFUSING TO LET ME SEE MY SON. I HAD IT TAPED THAT I JUST REQUESTED TO SEE HIM AND LEFT NO THREATS NO VERBAL ABUSE EVERYTHING WAS RECORDED. THEN AFTER I LEFT SHE CALLED THE POLICE MAKING A FALSE POLICE REPORT THAT LATER TURN INTO A RESTRAINING ORDER. WHEN WE WENT TO COURT AFTER NOT BEING ABLE TO SEE MY SON FOR A MONTH ALL SHE GOT WAS LECTURED BY THE JUDGE ON HER CHARACTER AND VALUES FOR 3-5 MINUTES. AND THE JUDGE THEW IT OUT.... FAST FOWARD TO 3 YEARS LATER. SAME PROBLEM WE SIMPLY DISAGEED ON A MINOR PARENTING ISSUE AND A FEW DAYS LATER I RECIEVE ANOTHER RESTRAINING ORDER... THIS TIME I MISSED MY SONS FIRST DAY OF 1ST GRADE. THIS TIME WE GO TO COURT AND THE NEW JUDGE THAT SAW US RIPPED INTO HER FOR ATLEAST 15 MINUTES BRINGING HER TO TEARS. IM WAITING FOR HER TO DO THIS AGAIN BECAUSE THERE IS NO PANALTY!!THERE NEEDS TO BE ACCOUNTABILITY AND PENALTY ON THE JUDGES AND PEOPLE THAT MAKE THESE FALSE ALLEGATIONS.