Stop False Allegations of Domestic Violence
Messages Sent So Far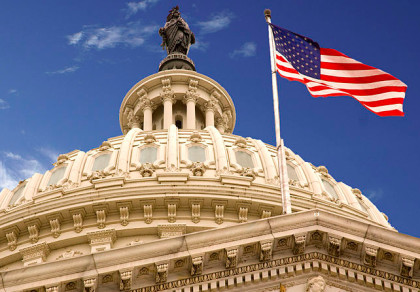 We, the undersigned, are writing in hopes of bringing to your attention a dire misjustice that is occuring in our state as well as many others across the US. Laws inacted to protect the victims of the vile crime of domestic violence are being misused by both citizens as well as law enforcement, and in this process innocent men's lives are being destroyed. In most states, the burden of proof is being thrown out and the simple word of the acuser is being taken without question, many times without the accused even being allowed to speak. True victims of domestic violence, some of whose names you will find below, find this to be deplorable. Not only can a woman falsely accuse a man of domestic violence without fear of consequence, but the accused man has no voice against her. The accuser can be a mentally disturbed individual using such laws to exact her revenge against a man who simply does not want to be in a relationship anymore, and her word is automatically taken, even when no evidence is in place. The man in such cases is automatically arrested, injunctions are automatically set in place, and even if he is able to prove his innocence in court he has lost months of his life due to the fact that she cried wolf. Worse yet are the cases of these innocent men who are poor and have no means to hire private attorneys. Their public defenders assume they are guilty and therefore do only the bare necessities to be their legal voice.We are not in any way asking for a revocation of the laws that protect true victims of domestic violence. Our wish is that these laws be revisited and indications made to to allow for criminal and civil prosecution when someone, whether male or female, has misused these laws in a vindictive and cunning way. We also would ask that law enforcement officers, public attorneys, and judges be forced to recognize the precept that the accused is innocent until proven guilty. Unfortunately, in the cases of domestic violence accusations, the opposite is true. An example of this is that of a 20 year old Florida resident who made the bond that was set for him, only to be picked up the very next day without provocation. The acuser in this case simply told the court she was afraid. He had done nothing in terms of trying to contact her or see her, and was not without several witnesses the few short hours he was free. Something must be done to prevent those who would lie about being a victim of domestic violence from continuing to do so. If it is not, our prisons will be overrun with innocent men and our streets will be controlled by the women who sent them there.
Public Comments
Sep 24th, 2009
Someone from Boca Raton, FL writes:
My son's girlfriend decided to pick up and move to a friends house while my son was at work. She does not let my son or me see the baby anymore and has filed a domestic violence case against my son which, is false, she decided to shack up with another man and wants us out of her life. The child is 16 months today, the mother took her out of our lives on 9/5/09. Before that I babysat 5-6 days of the week so the parents can work. I have taken care of my granddaughter since she was born, I have loved and treated the mom as if she were my own daughter. I cooked for her, picked her up almost everyday and took her to work because my son was already at work. What she is doing is selfish, self centered and pure evil for acussing my son of hurting her when it is not true. I worry that the courts are simply accepting her story with no proof. No police reports, no hospital reports and never any proof of bruises in anyway. She is spreading lies to my sons co-workers and boss that he beat her. I cry everyday for my granddaughter and my son. He is crying and suffering and simply saying "I don't understand why she's doing this". I pray that the truth will come out and that my son will be able to hold his beautiful daughter in his arms again. I pray that I can too. We filed for visitation rights, The State of Florida charges $416 ($20 for the application, $40 Sherrif Fee, $301 to file and $10 which I am not sure what that is for and we paid $45 for 45 min. to have a Lawer at the Court help us complete the application). That does not include signature and copy fees. I wonder, what do our tax dollars pay for? My son makes $10.30 an hr, I lost my job and collect unemployment, we can't afford a lawer. It seems a Dad is considered a deadbeat simply because he is a male.
Sep 23rd, 2009
Someone from Louisville, KY writes:
2 months after my wife of 20 yrs met some guy and left me and the kids, i was starting to date again and move on. then out of the blue, she calls my home phone. i was on my cell phone talking to a woman i had met. i hung up with the new woman and answered my wives call. we talked for about 5 minutes, no threats or anything, then at 4am that morning the sheriff shows up and serves me a no contact order. I followed it and when i went to court for it, i was given a DVO and ordered to not contact or be around her for a year, again which i followed. it pisses me off that this was the result of her contacting me, not vice versa. she initiated this! the judge listened to nothing i said because they have no balls to stand up for what is right. now i cant get the jobs i should be getting because of this. i am in upper mgmt. if someone threatens, assaults etc,. a woman, i am all for the maximum punishment, but this cookie cutter false claims ******** that destroy lives is a joke. there has to be some way to band together and get this fixed, or at least have the case details revisited to see obvious situations such as mine and many others. i am 43 and had an absolutely clean background, now i, and many others are wearing a scarlett letter for life.
Sep 19th, 2009
Someone from Clarksville, TN signed.
Sep 19th, 2009
Someone from Deland, FL writes:
I have been a victim of false accusations and being abused by the same woman. Yet while all this was going on it also got overlooked that she was also abusing our children. This is what happens when the courts and it's officers get tunnel vision on a lie and the counselors and other help for the woman encourage her to lie also.
Sep 17th, 2009
Someone from Muskegon, MI signed.
Sep 8th, 2009
Someone from Austin, TX signed.
Sep 6th, 2009
Someone from Marlborough, MA writes:
i HAVE SPENT 3 1/2 YEARS IN JAIL BECAUSE OF FALSE ALLEGATIONS, INDUCED BY THE JUDGE OF THE R/O AND BY HER ATTORNEY; LASTLY THE VWA PURGED THE DISTRICT COURT TO PROSECUTE WHEN THE LAST CHARGE WAS REFILED AFTER A NUL PROSEQ DISMISSAL. THE CHARGE WAS FOR DUE PROCESS SERVICE IN A COURT ROOM WHERE I WAS PRO SE ATTEMPTING TO PRUSUE MY PARENTING TIME. AND THE P/D PULLED ME OUT OF AN EMPANELED COURT RM. 2 1/2 YRS IN JAIL I HAVEN'T SEEN MY BOYS FOR 4 YRS I WAS THE PRIMARY CARE GIVER FROM ONSET THE CRTS WON'T GIVE ME A SUMMONS TO SO AS I CAN SEE MY SONS. THE VAWA CLAIMS THAT 1/2 THE D/V REPORTED BY WOMEN IS FALSE ALLLEGATIONS. AND THE PROPAGANDA IN D/V AND ANGER MANAG CLASSES FORCED ON THE MEN IN THESE CASES ALL COMES FROM THE VAWA. AND ONLY FURTHER VIOLATES THE MEN UNDER THESE CIRCUMSTANCES. THEY CAN BE IN VIOLATION OF THE R/O AND PROBATION IF THEY DO NOT ADHERE TO THE STRICT AND FALSE STANDARDS THE PROGRAMS ARE REGULATED UNDER.
Sep 6th, 2009
Someone from Marlborough, MA signed.
Sep 2nd, 2009
Someone from Las Vegas, NV signed.
Sep 1st, 2009
Someone from Hauula, HI writes:
I am a victim of domestic violence, after attempting to file charges against her and being laughed at she filed false charges against me. In court she was found guilty of purjury yet I was still convicted of assault. Unfortunatley I am not alone, many men have faced the same consequences as me. as much as Domestic Violence is a horrible crime that still exist's today, there is also a high rate of women who abuse the system and falsely use it against good men and fathers.
Sep 1st, 2009
Someone from New Egypt, NJ writes:
False accuzations and the issuing of restraining orders based on accuzations should not be allowed. Too many woman lie to gain advantages in child custody cases. And the fathers are destroyed and the children are actually abused by the mother who is lying to gain control. And parent, who abuses her child this way, should lose custody of the children. The judges are to free in giving out restraining orders with no proof of the alligations. And most of all alligations do not have a place in child custody for a woman such as this.
Aug 31st, 2009
Someone from Cleveland, OH writes:
false allegations of dv need to stop. it destroys the children.please!
Aug 31st, 2009
Someone from Campbell, NY writes:
I am being accused of D.V by my spouse in her divorce complaint and don't have the money to fight it. So I am seeking a dismissal.Could use some help with this.
Aug 29th, 2009
Someone from Palm Desert, CA signed.
Aug 26th, 2009
Someone from Ogden, UT signed.
Aug 25th, 2009
Someone from Chicopee, MA signed.
Aug 24th, 2009
Someone from Buford, WY writes:
its putting children in the hands of abusers whene false allegations and the people abuser accusers are not punished.
Aug 23rd, 2009
Someone from Crystal River, FL signed.
Aug 21st, 2009
Someone from Cumberland, VA writes:
Where I am never for abuse of anyone, we need protections against people manipulating and coercing false allegations, which help nobody. Please stand behind this effort.
Aug 20th, 2009
Someone from Fontana, CA writes:
Woman will do the unimaginable when seeking revenge on an ex.
Aug 20th, 2009
Someone from Powder Springs, GA signed.
Aug 20th, 2009
Someone from Austin, TX signed.
Aug 20th, 2009
Someone from Austin, TX signed.
Aug 19th, 2009
Someone from Arlington, TX signed.
Aug 17th, 2009
Someone from Carolina, PR writes:
I never belive this will happend to me. Lying detector test should applay to both the petitioner and the defendant. This is out of control.
Aug 13th, 2009
Someone from Saint Cloud, MN signed.
Aug 10th, 2009
Someone from Smithtown, NY writes:
My ex accused my whole family with sexually abuseing my 2 daughters. I injured my spinalchord needing 2 surguries! I was legally disables and my ex went in to childsupport said I never injured my back my (real) medical reports were handed back to me and I was incarserated! Too this day she doesnt get in trouble. I believe male or female if you lie you should be locked up!!!!
Aug 8th, 2009
Someone from Los Angeles, CA writes:
I was the victim of Domestic Violence for 4 yrs.When I finally gathered the strength to leave my abuser (also father of my children) his family called the cops saying I was kidnapping my daughter by the time police arrived he had assaulted me (polled my hair attempted to choke and punch my face) I defended myself scratched and bit him I told the officer it was self defense but he didn't care he asked why I had no marks are cops ignorant or do they lack training in the field of d.v of course I didn't have marks because I defended myself. I was taken to jail I had to fight my charges verdict "NOT GUILTY" went back to talk to the supervising D.A Mark Ashen in Downey court he didn't care about what I had to say. said that couldn't I see how incriminating the evidence was that's what I see didn't they show him how desperate I was to get him off me scratching and biting all defensive wounds "WAKE UP YOU IDIOT" and you say you advocate for the victims?
Aug 7th, 2009
Someone from Wilmington, NC signed.
Aug 7th, 2009
Someone from Hayden, ID signed.
Aug 5th, 2009
Someone from Paterson, NJ signed.
Aug 4th, 2009
Someone from Avoca, NY writes:
(1) Marriage provisions for the exchange of a man?s labor and a woman?s sexuality (children), and is mostly responsible for civilization (2) Prior to marriage, communities organized as castes, and less than 20% of men mated with more than 80% of women (3) With limited mating opportunities, remaining men had no incentive to invest their labor advancing civilization, and labor of the ones that did mate was not enough (4) Procreation and higher standard of living in marriage is the compensation for men's labor they would not otherwise contribute voluntarily (5) during the past 40 years, more than 50% of marriages have ended in divorce, increasing with progressive generations (6) women initiate more than 80% of divorces, and there seldom are legitimate reasons (7) number marrying has declined 40% in the past thirty years (8) For 30 years before 2003, more than 34% of children in the US were born to unwed mothers; during 2008, more than half of children were (9) women frequently lie about domestic violence and child abuse for restraining orders against their husbands, for strategic advantage in divorce and to facilitate adultery (10) public hysteria about domestic violence and child abuse instigated by feminists with propaganda contrary to science and common sense has inspired and enabled these lies (11) approximately one-million restraining orders (RO's) are issued annually in the US, most against husbands during divorce (12) most studies show RO's deny women in real need access to help, harass men, are seldom issued in response to injury or harm, and are often for strategic advantage in divorce and for facilitating adultery (13) an RO issued against late night talk show host David Letterman in New York during 2006 because a woman in New Mexico complained he was harassing her by television with psychic messages of love is an example of the absurd excuses for most RO's (14) lies and restraining orders distract from the real and illegitimate reasons women divorce, including her adultery, her abusive behavior, her greed and/or her mental illness (15) most women who lie during divorce about abuse suffer major psychopathology that predates acquaintance with their husbands (16) lies and restraining orders prevent men from defending themselves in family court while their children are held hostage for ransom (17) during divorce, most confessions to domestic violence and child abuse are coerced (18) lies and propaganda about domestic violence and child abuse have inspired sexist legislation criminalizing only men for domestic violence and child abuse contrary to science and common sense (ie Violence Against Women Act ? VAWA) (19) domestic violence as defined by VAWA and other laws and as interpreted by states is so abstract that it criminalizes all men for expression of simple disagreement (20) application of these laws in family court is exempt from due process, burden of proof or judicial review (21) contrary to lies and propaganda, most objective scientific studies about domestic violence and child abuse show that women are more violent than men in families (22) for instance, women are responsible for at least 50% of non-reciprocal intimate partner violence and more than 75% of child abuse (23) Erin Pizzey opened the first woman's shelter in England during 1971, but was discouraged because most clientele were more violent than their male partners (24) most women at shelters are drug addicts, have been evicted from their homes for adultery and/or child abuse, and/or suffer mental illness (25) recognizing the psychological disposition of their clientele, feminists have turned shelters into cults for strategic advantage in their political campaign against men (26) when Erin became an outspoken critic of shelters and feminists, they threatened the life of herself and her family, killed her dog, and drove her to exile in North America (27) forty years later, real and objective data gathered and analyzed in compliance with the Scientific Method concerning frequency of child abuse and domestic violence against women remain unrelated to number of women's shelters (28) however, these same data show that the lives of many men have been saved because shelters are an alternative for violent women who would otherwise kill their husbands (29) despite facts, courts are extremely biased against biological fathers, there is no presumption of joint custody, and hostility between parents is actively promoted (30) for instance, one State Bar Association's handbook advises that "Except in very rare cases, the father should not have custody of the minor children. He is usually unqualified psychologically and emotionally." (31) states reward women's lies about domestic violence and child abuse with custody and excessive "child-support" in more than 90% of divorces (32) given considerable overlap in number of mothers awarded custody and documented incidence of egregious misconduct and criminal behavior by mothers (including adultery, child abuse and paternity fraud), courts either award custody to an abusive parent or deny children access to a fit parent in most divorces (33) despite their contribution to domestic violence and child abuse, mothers are awarded custody and excessive "child-support" in more than 90% of divorces because states get about twenty cents from the federal government attached to laws like VAWA for every dollar collected (34) these federal subsidies benefit feminists and the divorce industry, including attorneys, judges, legislators, social workers, law guardians, marriage counselors, etc... (35) representatives of the divorce industry profit from promoting divorce and indulging lies by women and fraudulent propaganda by feminists (36) excessive orders for "support" by states reflect unconscionable pursuit of federal subsidies instead of children's best interest (37) current guidelines for "child-support" are based upon models prepared by unqualified professionals with conflict of interest and in violation of a decision by the Supreme Court (38) Robert Williams and Lenore Weitzman are mostly responsible for current "support" guidelines, but Williams owns a collection business and Weitzman misrepresented studies about standard of living after divorce, claiming that men's increases and women's decreases (39) actually, standard of living decreases for both, and is 30% less for non-custodial parents, mostly men (40) their testimony before Congress concerning guidelines should have been dismissed because it doesn't meet standards of evidence established by the Supreme Court (41) most qualified scientific professionals report that "child-support" should be one-third to one-fourth present orders, and in compliance with almost all responsible economic models (42) most men with custody do not receive "child-support" from their ex-wives, even when their ex-wives have greater incomes (43) even when ordered, most women (~75%) do not pay "child-support" even though they can (44) cost to state and federal gov'ts for collecting "child-support" can exceed amount collected by a multiple of ten when expenses by courts, law enforcement, "child-support" enforcement, prisons, etc... are considered (45) five-billion dollars were spent collecting $1.7-billion of "child-support" in New York State during 2008 (46) During 1999 in Virginia, 428,000 parents (almost all men) of 552,000 children (half the state's minors) for approximately $1.6 billion (47) During 1999, twenty-million fathers were ordered to pay almost $50 billion "child-support", begging the public to believe that half of fathers in America abandoned their children (48) Today, more than thirty-million men are or have been ordered to pay excessive "child-support" and more than seven-million are in arrears (49) most men in arrears are unable to pay, approximately 250,000 in arrears are imprisoned, and "child-support" has become a mechanism of indentured servitude in violation of civil and Constitutional rights (50) imprisoned or not, fathers are alienated from their children because myth of their alleged violence is perpetuated by women and states, real violence by women is ignored, hostility of mothers toward fathers is encouraged, shared parenting is discouraged, visitation is not enforced, and fathers are encumbered financially (51) more than 50% of children in the US haven't meaningful access to their biological fathers (52) in many studies, more than 40% of mothers confess to interfering with visitation and more than 75% confess they do not value input by fathers (53) further evidence of lacking respect for fatherhood and of the illegitimate reasons women divorce is DNA evidence showing paternity fraud among 7-14% of children, adultery among 27-53% of married women and courts ordering fathers who are victims of both to pay "child-support" (54) without biological fathers and support of them by mothers, children are at greater risk of abuse, suicide, teenage pregnancy, drug addiction, poor academic performance, incarceration, and many other problems (55) most studies show that time spent with biological fathers outside of a marriage and family has no influence on fate of children (56) extended family, day care, schools, step-fathers, and boyfriends of a mother are not substitutes for biological fathers (57) the safest place for children and their mothers is in a home with biological fathers (58) by enabling women to divorce with incentives like excessive "child-support" and adultery, states promote both child abuse, domestic violence and indentured servitude (59) items above comprise egregious and fundamental violations of the United States Constitution, Racketeer Influenced and Corrupt Organizations Act (RICO), many other laws, and basic civil rights.
Jul 31st, 2009
Someone from Saint Petersburg, FL writes:
Please note this petition should reflect the need to "Stop False Allegations of Domestic Violence" pertaining to BOTH MEN AND WOMEN...
Jul 31st, 2009
Someone from Saint Petersburg, FL signed.
Jul 27th, 2009
Someone from Glendale, CA signed.
Jul 26th, 2009
Someone from Brooklyn, NY signed.
Jul 23rd, 2009
Someone from Tampa, FL signed.
Jul 21st, 2009
Someone from Lakewood, NJ signed.
Jul 21st, 2009
Someone from Lakewood, NJ writes:
Classic case. Totally blindsided. First restraining order dismissed but within 18 hours back on the streets.....
Jul 18th, 2009
Someone from Fort Lauderdale, FL writes:
My wife made marks on her wrists and had me jailed and I haven't seen my little children in over five months,no home,no family in this state,this law absolutely has to be changed!