First Do No Harm: The DEA targets Physicians who treat their patients pain.
Messages Sent So Far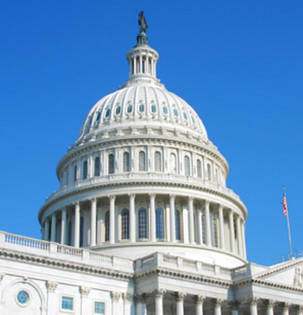 There are many Doctors who label their patients unfairly, demean these patients and degrade them because they are victims of chronic life long pain.
This is archaic medicine and does more harm than one can imagine. Physicans are afraid to treat patients who are victims of pain. The DEA targets them and instills fear in how they choose to treat their patients and what they prescribe. More and more, Doctors are refusing to treat their patients who have chronic pain. Patients are far too often considered "Malingering" or "Doctor Shopping".

Doctors far too often refuse to even communicate with these sufferers and label them as a LTDU ( Long Term Drug User) This is unfair, harmful medicine, and and causes llife long damage, both physically and mentally. It has effects on family, friends, co-workers and often causes the sufferer to withdraw from society. Through no fault of the patient, they withdraw from daily activities with their spouses, family and friends.

Much like the Abortion issue, you force these victims of pain into back door alleyways, store front pain clinics and worse. They receive no counseling on how to take their medication and often don't know what they are taking. Like in the past, by treating victims of pain this way, you force them into seeking help and relief outside of the Law. It is one issue to target illegal clinics but another issue entirely to target Physicians who should be allowed and should be treating their patients who have pain. Instead, Physicians are forced, out of fear of prescribing pain medication, to send their patients off to some "Unknown" pain clinic where they suffer yet more humiliating labels and discrimination. Pharmacists often feel the need to "interfere" and embarass the patient when they pick up their medications. They are treated like second or third class human beings.

Why is it that Doctors are no longer treating the 'Whole Patient?" Not addressing the underlying causes of chronic pain? There are many instances when there is NO clear cause for pain but that is not to say it doesn't exist. Pain receptors malfunction. Injuries can cause pain years later.
Elderly patients who suffer every remaining day of their lives are told by their Doctors' that "They are concerned about a possible addiction". What happened to the quality of their life? Their right to live their life to live without debilitating pain? Their only option may be to consider suicide?
The damage caused is a horror. Elderly commit suicide rather than live with this pain.
Physicians are taught (since the very beginning of medical school) that any patient requesting pain medication is to be Scrutinized" and to be "Wary" of them especially if they tell you they can't take anti-inflammatory drugs, that is a sure "SIGN" of addiction.
I was told this by my own Doctor. "What to watch out for when a patient requests help with their pain." They actually have a class for new Doctors on how NOT to treat patients.
Public Comments
Jun 3rd, 2012
Someone from Saint Petersburg, FL writes:
The DEA has gone TOO FAR in this "War on Drugs" and now because of FEAR of losing their licenses, doctors and pharmacists are being forced to not prescribe or not even fill perfectly legal prescriptions. The pendulum has shifted far too much in the opposite direction and now legitimate pain patients are left to suffer and die. There have been suicides and there will be more. You can't just leave people to suffer in pain. No one should have to suffer like that. No one! It's bad enough being treated like a criminal and all the hoops we have to jump through just to have our pain treated adequately but when I read what's in the media these days I am appalled at the misinformation that is being fed the American public. Every day I read more and more propaganda that says that anything related to "Oxycodone = Bad". I do not recognize my country anymore. God help anyone should have chronic pain anymore. God help you for your country surely won't.
Jun 3rd, 2012
Someone from Anaheim, CA writes:
I have suffered from chronic pain for almost 25 years now. After four back surgeries and now arachnoiditis and peripheral neuropathy - I have met many doctors and nurses that just give you a cold shoulder the minute they find out your a pain patient. They make you feel so small. But in the end you just might need medication to control the pain as a heart patient needs blood pressure meds. Pain medicine only controls my pain and allows me to function every day. I don't get high. I dont feel anything except relief. I support physicians who take time to treat us with dignity.
May 30th, 2012
Someone from Staten Island, NY signed.
May 30th, 2012
Someone from Hampton, VA signed.
May 28th, 2012
Someone from Alsip, IL signed.
May 26th, 2012
Someone from Norman, OK writes:
it's amazing to read this and it hits so close to home of people in chronic pain and their experience with drs and getting the medicine they need just to be able to function and tolerate life like a normal non-pain person would feel on a daily basis. I have felt horrible for many, many years and even at the age of 30 yrs at my worst pain ever would have preferred to have died than live like that each day. I am better now but never pain free for more than 24 hours and now the drs think I have been on pain meds for too long but I am still trying to function each day, raise my kids, and work full-time. My life is very un-normal if you ask me....I don't know what a normal pain-free day is like...
May 24th, 2012
Someone from South Pittsburg, TN writes:
I have worked 2-3 jobs all my life- do not drink or do illicit drugs- Now I am paying for it healthwise- I am in constanst chronic pain from Osteoarthritis in my spine, hips , ankles shoulders & neck- I also Have Degenerative Disc & Joint Disease- I have also been dealing with Fibromyalgia for the past 3 years- If that constant excuiating daily every minute pain I now have developed sever polyneuropathy & arthramyalgia in my feet which is constantly feeling as if your feet are stuck in a fire- they turn red & look as if they have been burnt or scalded & YES I require PAIN MEDICINE & PAIN OINTMENT to function!!! I am not a druggie & hate being classified as one!!!- People like me & people who have CANCER need their PAIN MEDS to make daily life a little more tolerable!!! I do not think we need to be condemned for people who have no pain & just want to get their kicks getting high with alcohol & cocaine - I think this will be cruel & inhumane treatment- I am a nurse & I have seen peolle in pain & people who just wanted it for kicks!! America Doctoring System is going down the tubes!! Worse then what HITLER did at least he shot people so they did not suffer !! He did it fir his kicks & was insane!! To let people in excruiating pain not be allowed to live with a little dignity is as bad as HITLER in my opinion!! ONe of these days the people who do all the judging and ruling may find themselves in pain and will know how it feels You will grow old or acquire a disease !! I think it is just soo sad how Government people are trying to DICTATE people & its not we the people any more its all about THEM & THEIR RULES as they all do as they please Thanks
May 24th, 2012
Someone from Matawan, NJ signed.
May 24th, 2012
Someone from Grandville, MI writes:
Gov't intervention into controlling doctors in everything they do, has led us to this ugly place........it's not going to change unless/until doctors stand up and be counted, and do what is good and right for the folks who provide their income. Take a stand, and don't back down.........FIRST DO NO HARM!!!!!!!!!!!!!!!!!!!!!!!!!!!!!!!
May 24th, 2012
Someone from Johnson City, TN writes:
I am 71 yrs old and a diabetic. I have neuropathy in both legs from knees down to feet. I also have Fibromyalgia, My algia Myositis, RA and Osteoarthritis, Spinal Stenosis, 2 knee replacements, and other ailments. I am in chronic pain mode 24 hrs a day/7 days a week. I am not able to take some heavy duty pain meds due to adverse reactions & allergies to them. My Dr. will give some mild pain meds to try to help calm som of the pain down, but he is concerned that at my age, I might be harmed by taking stronger pain meds. So, I implore the DEA to stop this madness of targeting our doctos who are legitmately trying to help to make their patients lives more tolerable. Yes, I agree that there are unscrupulous doctors out there who are making big money by writing scripts for the heavy duty pain meds and they don't even know much about that persons physical health. But, please don't make the rest of us suffer more that what we already are. Sincerely, a retired nurse who is disabled by chronic pain.
May 23rd, 2012
Someone from Kansas City, MO writes:
Chronic Pain warriors/sufferers need to be treated with RESPECT. We are not asking for anything extraordinary - just that our pain be treated and without humiliation or being treated as a drug seeker. Chronic Pain is a true problem and pain medication is needed for treatment for many of the 110 Million Chronic Pain sufferers in this country. Yes, there are those that abuse medications but 99+% of the people who need the medications are not the ones doing it!!! Have some compassion towards the ones who really need it. Don't assume before you even hear our stories/situations.
May 23rd, 2012
Someone from Fort Lauderdale, FL writes:
Living in pain is NO way to live! This is now what God had in store for us.
May 23rd, 2012
Someone from Cleveland, OH signed.
May 23rd, 2012
Someone from Surprise, AZ signed.
May 23rd, 2012
Someone from Chesterland, OH signed.
May 23rd, 2012
Someone from Leawood, KS signed.
May 23rd, 2012
Someone from Dearborn, MI signed.
May 23rd, 2012
Someone from Coos Bay, OR writes:
I'm a rarity - a former pain patient. My survival was largely because of a doctor who was willing to risk his career to bring relief to people who suffer from chronic pain. Had he not been there, I could not have survived. Pain is a devastating and deadly horror. A legal system that treats people in pain as if they were criminals is unworthy of our support. It has resulted in massive harm and worse pain by allowing doctors, and even pushing them into, truly harmful treatments, like epidural injections, surgeries, and far more dangerous drugs, instead of giving them the narcotics that will actually help. Why should pain patients suffer because a few people misuse the same drugs? It makes absolutely no sense.
May 23rd, 2012
Someone from Paramus, NJ signed.
May 23rd, 2012
Someone from Jessup, MD signed.
May 23rd, 2012
Someone from Jackson, TN signed.
May 23rd, 2012
Someone from Florence, OR writes:
Thanks to people who abuse pain medications or get them and then sell them patients with real chronic pain issues are not able to be treated for their pain.
May 22nd, 2012
Someone from East Elmhurst, NY signed.
May 22nd, 2012
Someone from Barberton, OH writes:
My wife is a chronic pain sufferer. Nobody should have to suffer like this because the DEA wants to stop addicts. This is hurting good, decent people that need the meds to live a semi normal, at best life. This is torture and should be illegal. My wife lead a very active normal life before her injury that left her in pain everyday for the rest of her life. She was 23 when she was hurt, too young to be forced to suffer for the rest of her life. The doctors need their freedom back to do their jobs without fear of going to jail.
May 22nd, 2012
Someone from Slinger, WI writes:
Please allow doctors to provide pain relief to those who truly need it. Don't treat everyone as an "addict" or "druggee." This is not necessary.
May 22nd, 2012
Someone from Philadelphia, PA signed.
May 22nd, 2012
Someone from Jessup, MD writes:
I was diagnosed with Arachnoiditis which I got from a botched epidural for child birth. I am now in a wheelchair and in pain for the rest of my life. My doctors have been heartless with me and are acting like they don't even want me as a patient anymore. This is SO wrong!!!!
May 22nd, 2012
Someone from Colby, KS writes:
I suffer a condition know as Arachnoiditis from an epidural at child birth (Just one can ruin your life). Finding the right pain management for my pain has been very hard, to not be up for days in tears. Pain is a growing epidemic, associated for with hundreds of reasons. As the crack down and more control of the medications that are used to treat the 100,000's that suffer. That will be forced to go threw risky procedures, that could cause more harm. Such as epidurals, any invasion of the spine. Could cause a greater risk and greater pain. As to all of us that suffer and must live with pain to have what we are able to take for medication and provide any re-leaf. To be controlled and even terminated is considered to be a significant life impact of any control we can have from the devastating pain we suffer. To have are physicians and medical community's unable to treat is unexceptionable!! Leaving a road of those whom must truly suffer. We must review these laws and find another means of controlling medications and not leaving us with little to no means of help that have pain..
May 22nd, 2012
Someone from Hamilton, MT writes:
Physicians are permanently harming patients during invasive spinal procedures, then dismissing them and abusing them when there are poor surgical outcomes. These patients are lumped into a category of failed back surgery syndrome, then dismissed and abused by the physicians who harmed them because they are not receiving adequate pain treatment. This is ABUSE and needs to be STOPPED!!
May 22nd, 2012
Someone from Montoursville, PA signed.
May 22nd, 2012
Someone from Petal, MS writes:
I have Sacral Tarlov Cyst Disease. It is the most excruciating pain I have ever had in my life and I've birthed 3 children. I could not make it a day without my pain meds. I can barely walk, sit or stand over 15 minutes at a time now. You don't know what it's like to have your life taken from you because of a painful disease unless you have it yourself. I lost my job, my independence and my husband after 17 yrs of marriage. Without pain meds, I couldn't live in this kind of pain!!!
May 22nd, 2012
Someone from Boston, MA signed.
May 22nd, 2012
Someone from Linden, NJ writes:
living with chronic pain is not something i asked for, but it is something that i have no choice in, doctors need more education on treating chronic pain not just for cancer patients, but for the rest of us who live longer lives, we just want to have some quality of life, and that means getting compassionate care from pm doctors who don't have to fear giving pain meds to some one like me, i may not have cancer but i am not going to die anytime soon either, i have to find a way to live a productive life with constant chronic pain, that means pain meds are a must.. thank you, a skerchek
May 22nd, 2012
Someone from East Elmhurst, NY signed.
May 22nd, 2012
Someone from Cherryvale, KS writes:
if it wasn't for doctors that are still willing to prescribe pain meds, I would be dead now, because there is absolutely no way I could get through even one day of this unbearable pain.......I have Arachnoiditis and I agree with the others on this post......let these rule makers have this pain and then try and find a doc to help them with this horrible disorder not many have heard off......i am tried of being made to feel guilty about my pain and my medications...........instead of sympathy we are swept under the carpet as dirty little secrets or are dismissed as drug seekers. the doctor I see now is very kind and understanding but as soon as his nurse knows I am there for pain meds she turns into a real witch. we should be able to have our conditions treated with what ever it takes to manage our conditions and be treated with dignity....there is nothing more cruel than to have to endure never ending excruciating pain
May 22nd, 2012
Someone from Richardson, TX writes:
If they had to live even 30 minutes in my body with Stage 3 Adhesive Arachnoiditis, the DEA would NEVER make this an issue. :-( I live 24/7 with pain from head to toe. And they are trying to make it to where I should feel guilty for trying to get medicine to make it to where I can feel ANY relief at all - when nothing can take away All of this pain. How is this fair? Talk to me - I will tell you my story. I wasn't always in pain!!! I was once living a full life!
May 22nd, 2012
Someone from Simpsonville, SC signed.
May 22nd, 2012
Someone from Montoursville, PA writes:
If any person had to live one minute with the pain of Arachnoiditis they would understand.
May 22nd, 2012
Someone from Matawan, NJ writes:
If the health care providers felt the way I do, they would be falling all over each other to find some thing that relieves the PAIN .
May 22nd, 2012
Someone from Rogersville, TN writes:
I was given a type of Meningitis called Adhesive Arachnoiditis. And I is compared in having Cancer without the relief of death. I was a productive member of society(UPS Driver)for 15 years, until I took pain shots for a low back problem. Now I get treated like a drug addict or refused treatment because there is no cure. My pain is there every time my hart beats. And this is the best or society can do for me.Im starting to become ashamed of this country.