First Do No Harm: The DEA targets Physicians who treat their patients pain.
Messages Sent So Far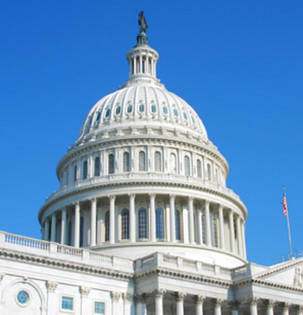 There are many Doctors who label their patients unfairly, demean these patients and degrade them because they are victims of chronic life long pain.
This is archaic medicine and does more harm than one can imagine. Physicans are afraid to treat patients who are victims of pain. The DEA targets them and instills fear in how they choose to treat their patients and what they prescribe. More and more, Doctors are refusing to treat their patients who have chronic pain. Patients are far too often considered "Malingering" or "Doctor Shopping".

Doctors far too often refuse to even communicate with these sufferers and label them as a LTDU ( Long Term Drug User) This is unfair, harmful medicine, and and causes llife long damage, both physically and mentally. It has effects on family, friends, co-workers and often causes the sufferer to withdraw from society. Through no fault of the patient, they withdraw from daily activities with their spouses, family and friends.

Much like the Abortion issue, you force these victims of pain into back door alleyways, store front pain clinics and worse. They receive no counseling on how to take their medication and often don't know what they are taking. Like in the past, by treating victims of pain this way, you force them into seeking help and relief outside of the Law. It is one issue to target illegal clinics but another issue entirely to target Physicians who should be allowed and should be treating their patients who have pain. Instead, Physicians are forced, out of fear of prescribing pain medication, to send their patients off to some "Unknown" pain clinic where they suffer yet more humiliating labels and discrimination. Pharmacists often feel the need to "interfere" and embarass the patient when they pick up their medications. They are treated like second or third class human beings.

Why is it that Doctors are no longer treating the 'Whole Patient?" Not addressing the underlying causes of chronic pain? There are many instances when there is NO clear cause for pain but that is not to say it doesn't exist. Pain receptors malfunction. Injuries can cause pain years later.
Elderly patients who suffer every remaining day of their lives are told by their Doctors' that "They are concerned about a possible addiction". What happened to the quality of their life? Their right to live their life to live without debilitating pain? Their only option may be to consider suicide?
The damage caused is a horror. Elderly commit suicide rather than live with this pain.
Physicians are taught (since the very beginning of medical school) that any patient requesting pain medication is to be Scrutinized" and to be "Wary" of them especially if they tell you they can't take anti-inflammatory drugs, that is a sure "SIGN" of addiction.
I was told this by my own Doctor. "What to watch out for when a patient requests help with their pain." They actually have a class for new Doctors on how NOT to treat patients.
Public Comments
Jun 21st, 2012
Someone from Warwick, RI signed.
Jun 21st, 2012
Someone from Longwood, FL signed.
Jun 21st, 2012
Someone from Pipersville, PA signed.
Jun 21st, 2012
Someone from Fort Lauderdale, FL signed.
Jun 21st, 2012
Someone from Orlando, FL signed.
Jun 21st, 2012
Someone from Tucson, AZ signed.
Jun 21st, 2012
Someone from Farmington, CT signed.
Jun 21st, 2012
Someone from Millville, NJ signed.
Jun 21st, 2012
Someone from Tampa, FL signed.
Jun 21st, 2012
Someone from Warminster, PA signed.
Jun 21st, 2012
Someone from Fort Lauderdale, FL signed.
Jun 20th, 2012
Someone from Hamilton, MT signed.
Jun 20th, 2012
Someone from Wexford, PA writes:
If any of the big guys in the DEA had a diagnosis of a disease that is known for causing chronic pain like the one I have Arachnoiditis, we wouldn't be needing to sign this and fight for our right to receive some comfort from our meds. Anyone with a definite diagnosis of a known chronic pain disease should have the right to have what they need with no questions asked. All we are seeking is a little compassion and understanding of our condition. We only wish they could wear our shoes for just one day and they would quickly understand...
Jun 18th, 2012
Someone from Elgin, IL writes:
My mother suffers from Symptomatic Tarlov Cysts and is in constant pain. Because of other issues, she can't take anti-inflammatory. After 4 surgeries, to treat her cysts, her only options to have an invasive surgery to implant a medical device in her spine, or be allowed to take pain medication on a regular basis. She rarely takes meds now so she can save them for a really, really bad day. But I want to see her living a life again, not lying in bed writhing in pain. Please, let her doctor make an informed decision and giver her relief!
Jun 18th, 2012
Someone from Elgin, IL writes:
I am in so much pain as I write. I have severe spinal nerve damage from Symptomatic Tarlov Cysts. I've had four surgeries and may need yet another. I currently have 9 tablets of Vicodin left from an Rx in April, but dare not take one because I cannot get a refill until two weeks from now. I have only taken about 5% of the prescribed dosage for pain because of difficulty getting refills. I have never abused any substance in my life and previously never needed pain medication. I am likely to have severe pain the rest of my life and it is depressing to think that the only real option for me is a risky procedure to implant an electrode in my spine to reduce pain when I could get simple pain relief from medication. But, my doctor can't really control that. Congress does. This is simply unfair and I am really suffering as a consequence. Please put these decisions back into the hands of responsible professionals who know their patients' needs. Please. Thank you!
Jun 18th, 2012
Someone from Beverly Hills, CA signed.
Jun 17th, 2012
Someone from Peoria, AZ writes:
My husband has ARACHNOIDITIS,. I understand and can appreciate the DEA policing narcotics, however, If the patient has history and medical proof of the painful disease, than why should the doctors be scared of HELPING their PATIENT? If the doctor is scared to get audited, and can't or won't treat a patient with the proper medical procedure or medications necessary to manage pain, maybe all of these anesthesiologists/pain management doctors should educate themselves on the medicines they are mixing and injecting that are causing these neurological "unknown" chronic painful diseases. It's our right as patients to be forewarned of ALL conditions caused by these procedures.Maybe the government should investigate and audit All medical doctors so we can feel confident with all of our medical providers integrity and honesty.
Jun 14th, 2012
Someone from Houston, TX writes:
I am so tried of going to emergency rooms knowing that I will be treated as an addict. The medical profession is too afraid of the insurance and governmental agency to do what is right for their patients. Doctors need to remember to "first, do no harm.
Jun 11th, 2012
Someone from Chocowinity, NC writes:
I am challenged by RSDS one of the worst pain conditions known but VA doctors are afraid to treat me in fear of being audited.
Jun 9th, 2012
Someone from Tacoma, WA signed.
Jun 8th, 2012
Someone from Atlanta, GA writes:
It's time to stop punishing innocent doctors and patients for addiction. We did not CHOOSE to live with constant, debilitating pain, and we have a right to adequate treatment, without being persecuted and stigmatized.
Jun 8th, 2012
Someone from Aurora, IL writes:
Don't politicize pain care or pain medications. Most legitimate pain sufferers use their medications responsibly. Pain meds allow me to continue to raise my family and support myself. Without them, many more will be on public assistance. Let doctors practice medicine. Get the DEA out of it.
Jun 7th, 2012
Someone from Laramie, WY writes:
My husband has been a chronic intractable pain patient for 29 years. He screams and moans day and night because he is undermedicated at a time when he is at his all time worst. We disapprove of torture, but that is exactly what is happening to the pain patients. They are being tortured. This is so wrong - it is not the patients' fault either.
Jun 7th, 2012
Someone from Township Of Washington, NJ writes:
I've never seen medical professionals as collectively frightened and intimidated by one issue of practice as this.
Jun 7th, 2012
Someone from Somerset, NJ writes:
I am a certified pain nurse and this is a serious problem.
Jun 6th, 2012
Someone from Portland, OR signed.
Jun 6th, 2012
Someone from Portland, OR signed.
Jun 6th, 2012
Someone from Woodland, WA writes:
This type of discrimination is so outrageous, especially in a world that seems to be quite advanced. It is important that we, as Americans, need to try understand all sides of the issue; and not only the "side" of media. It is horrifying to think that people who live with daily pain are ignored because a small percentage of patients who abuse prescription drugs. I will not believe that any American is "disposable".
Jun 6th, 2012
Someone from Litchfield, CT writes:
All chronic pain conditins are not visible to the naked eye. I've been living with Advanced osteoporosis, Osteoarthritis, Fibromyalgia & Spinal Stenosis since the age of 26. Let's be careful NOT to paint all people who need prescription pain medications with the brush of illicit drug users!!
Jun 6th, 2012
Someone from Yakima, WA writes:
Please take a moment to read this petition and sign if you feel led to do so. No pressure...just consider your situation and the situation of millions who live with chronic pain daily. The DEA has no business practicing medicine or preventing legitimate healthcare providers from practicing wholistic and compassionate medicine based on common sense and critical thinking the science that is out there. We have within our grasp to power and the tools to relieve most of the chronic pain out there but our hands are being tied by the DEA. Pain medications are not 100% of the answer but it is one tool in the pain treatment tool box that can allow people with pain some relief so they can pursue other options as well.
Jun 6th, 2012
Someone from Dade City, FL signed.
Jun 6th, 2012
Someone from Walnut Creek, CA writes:
The DEA needs to back off and rethink their actions. We need balance in protecting the public, but we also need to go very far in protecting legitimate pain patients taking legal medicine. The War (sic) Drugs should not be fought on the backs of pain patients and their health care providers.
Jun 6th, 2012
Someone from Mulga, AL signed.
Jun 6th, 2012
Someone from Olympia, WA writes:
It is barbaric to allow people in pain to suffer like this.
Jun 6th, 2012
Someone from Juneau, WI signed.
Jun 6th, 2012
Someone from Lithia, FL writes:
I totally agree with the petition. The DEA is causing fear for our Pharmacies, doctors and those people living with pain. Chronic pain is a horrible diease and these patients have a right to pain care. The DEA and politians need to stay out of the medical field where they have No expertise. This up to the FDA and medical professionals to decide how to treat pain. We need a bill passed that removes the DEA and the politians and insurance companies from saying how patients get treated. The pain medicines are made for these people and should be available to them. Pain Patients live with a ton of stress and do not need more. They need to be able to see their doctors and get their legal prescriptions filled with out hassles. STOP the DEA!!!
Jun 6th, 2012
Someone from Mulga, AL writes:
I have to see a pain Doc instead of a Doc instead of what I need and I don't no which herts more
Jun 6th, 2012
Someone from Berwick, PA signed.
Jun 6th, 2012
Someone from Lady Lake, FL signed.
Jun 4th, 2012
Someone from Clearwater, FL signed.