First Do No Harm: The DEA targets Physicians who treat their patients pain.
Messages Sent So Far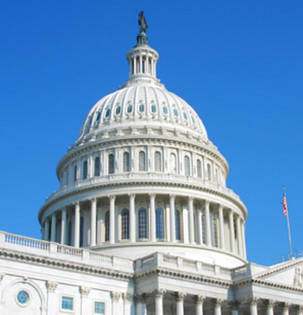 There are many Doctors who label their patients unfairly, demean these patients and degrade them because they are victims of chronic life long pain. <br />
This is archaic medicine and does more harm than one can imagine. Physicans are afraid to treat patients who are victims of pain. The DEA targets them and instills fear in how they choose to treat their patients and what they prescribe. More and more, Doctors are refusing to treat their patients who have chronic pain. Patients are far too often considered "Malingering" or "Doctor Shopping". <br />
<br />
Doctors far too often refuse to even communicate with these sufferers and label them as a LTDU ( Long Term Drug User) This is unfair, harmful medicine, and and causes llife long damage, both physically and mentally. It has effects on family, friends, co-workers and often causes the sufferer to withdraw from society. Through no fault of the patient, they withdraw from daily activities with their spouses, family and friends. <br />
<br />
Much like the Abortion issue, you force these victims of pain into back door alleyways, store front pain clinics and worse. They receive no counseling on how to take their medication and often don't know what they are taking. Like in the past, by treating victims of pain this way, you force them into seeking help and relief outside of the Law. It is one issue to target illegal clinics but another issue entirely to target Physicians who should be allowed and should be treating their patients who have pain. Instead, Physicians are forced, out of fear of prescribing pain medication, to send their patients off to some "Unknown" pain clinic where they suffer yet more humiliating labels and discrimination. Pharmacists often feel the need to "interfere" and embarass the patient when they pick up their medications. They are treated like second or third class human beings. <br />
<br />
Why is it that Doctors are no longer treating the 'Whole Patient?" Not addressing the underlying causes of chronic pain? There are many instances when there is NO clear cause for pain but that is not to say it doesn't exist. Pain receptors malfunction. Injuries can cause pain years later. <br />
Elderly patients who suffer every remaining day of their lives are told by their Doctors' that "They are concerned about a possible addiction". What happened to the quality of their life? Their right to live their life to live without debilitating pain? Their only option may be to consider suicide? <br />
The damage caused is a horror. Elderly commit suicide rather than live with this pain. <br />
Physicians are taught (since the very beginning of medical school) that any patient requesting pain medication is to be Scrutinized" and to be "Wary" of them especially if they tell you they can't take anti-inflammatory drugs, that is a sure "SIGN" of addiction. <br />
I was told this by my own Doctor. "What to watch out for when a patient requests help with their pain." They actually have a class for new Doctors on how NOT to treat patients.
Post Public Comments
Public Comments (14,976)
8 hours ago
Scott G. from Carrollton, TX writes:
This entire hysteria about pain medication is causing millions of chronic pain patients to suffer needlessly. I am a veteran, have raised a family and worked hard for over 30 years. I have major spinal disorders and cannot live a normal life without pain medication. I am not a junkie or some kind of lowlife but am consistently treated like one by doctors and hospitals. This madness has to stop. Just because more people in this country are not in chronic pain than those who are everyone is jumping on this get rid of opiods bandwagon. Well, there are millions of us, and we vote too. And you will notice how no one puts their full names on these comments. That is because we are all afraid of being demonized and or cut off of the little bit of medication that we might be "lucky" enough to still be getting. Just remember, chronic pain could happen to YOU or a loved one at any time. Better think about that before you start parading around trying to get pain meds taken away.
1 day ago
Someone from Marion Heights, PA writes:
People should realize that once a chronic pain patient has been denied the medications that they require to function that there is a period of months to years of debilitating withdrawal. If you combine the agonizing pain with the withdrawal symptoms then you will realize that these people can in no way advocate for themselves. They are, instead, left in a state of bedridden pain, anxiety and pure agony. There is no way that someone who is delirious from the affects of withdrawal and extreme physical pain can function within their own home, let alone travel to Washington DC to protest the injustice brought to them. In a way these are the most vulnerable people in our society and its astounding to me that people have absolutely no shame when they single these people out to be their victims.
2 days ago
Someone from Marion Heights, PA writes:
I am absolutely terrified.
2 days ago
Someone from Marion Heights, PA writes:
I just have a suspicious feeling that the issues surrounding opiates and pain management are somehow tied to cannibus craze that is going around this country. Everyone says, "Smoke pot!". The thing is I don't want to smoke pot. Its an anxiety attack, with debilitating side affects. Its bad for your lungs. Its horrible. I have the belief that, at least partially, there are people in .gov heavily investing in the marijuana industry and they want to transfer all the pain people into the medical marijuana industry. Its a cheap way for them to increase the number of consumers and make a boat load of cash. I certainly fits the greedy mindset that appears to accompany politics and its just demented enough to be a possibility. Big Industry, Big .gov and greedy people want to cut off pain patients so they'll smoke pot instead. What a horrifying situation we're all in!
Oct 18th, 2017
Someone from Mena, AR writes:
I live with daily chronic pain. Fibromyalgia and Sjogrens. DDD, the Sjogrens causes my glands to swell in mouth, causing chronic ear pain, mouth sores, sinus problems, my lungs are always thick, creating asthma, my eyes so dry headaches are constant. Swollen painful lymph nodes in my neck are every day. For about 4 months in my early diagnosis I had access to slow release low dose tramadol... it gave me my life back, able to bake for church, volunteer and be a mother. You scheduled it as a narcotic, so I no longer have that option. All drugs pushed on me are price gouging SSRI's SSNRI's and anti-seizure medications that have NOTHING to do with my pain. I just spent night before last vomiting and in the bathroom during the night when my DR wanted me to try savella ... Medical bills are drowning my credit cards... from price gouging Dr.s and hospitals who make a living NOT treating us. Charging insurance thousands for every little test. You outlaw Kratom in AR which gave me half my life back, not as effective as tramadol for me but was so much better than nothing. You outlawed it with NO proof its bad, and KNOWING full well saying it has no medicinal value is a FLAT OUT lie. Any plant with phytonutrients has medicine. What exactly is medicinal about zoloft??? What??? I can promise you there are more medicinal benefits of Kratom than ZOLOFT and not near as many deaths from it! But you already know that.... I shouldn't have to defend or explain common sense to a crooked government. If you want to ban pain relief from chronic pain, then you have to ban it from acute pain as well. If you won't allow pain medications at least allow kratom. Its safer and less drugging than marijuana. And really... what right do you have to stop people who need it, its just like taking guns from law abiding citizens because others break the laws. You force more people to end up on disability then complain about it. I am a single mom fighting for my life so I dont end up there. i work maybe 2-3 days a week. My body just cant handle anything anymore. my entire body is slow and stiff from pain. Imagine living in cement. people who want to be doped up will always find a way. Your methadone clinics are just legalized drug dealers. The amount of hypocrisy is unending. The discrimination is through the roof.
Oct 18th, 2017
Chip B. from Ocala, FL signed.
Oct 17th, 2017
john f. from Raymondville, MO writes:
After 10 + years of great pain management, some politician/ money maker, decided that what worked for me no longer works. How stupid. Since they took away my meds, they have soaked the insurance for more than $8,000, and I have to suffer. Those docs won't even return my calls. So they must not be doctors. I will be soon in a nursing home or retirement facility with some care.
Oct 16th, 2017
heather w. from Pound Ridge, NY writes:
The Federal Government has absolutely no place in telling doctors HOW to do their job. This is outrageous overreach. I am a person whose life cahnged abruptly when my neck was broken. I have done everything possible to heal but my new normal is described by severe chronic pain. I am now either treated as a drug seeker or a phoney malingerer if i ever have to go to the ER because the FEDS- meaning the DEA, CDC, FDA and NIH has been telling physicians that all people complaining of pain are probably seeking rugs because they are drug addicts despite only 2% of the nation having this problem. I stand with one hundred million Americans who need help to stay out of wheelchairs and stay productive members of soceity. We should not be treated any differently than any other human being just because drug addicts abuse heroin in the street. Those of us in this position know what is actually going on- that the government in their unethical partnership with health insurance industry and pharmaseutical industry executives have implemented programs to cull the terminally ill, disabled and elderly in society by framing the only medicine which keeps us alive and comfortable as "Heroin" and then painting all of us as drug addicts. It is very obvious what is really going on here. There is no perscription narcotic crisis. This is absolutely obviously concoted to save on medical spending on touch chronic illness cases. We need relief because this is a humanitarian crisis.
Oct 15th, 2017
Holly B. from Kingman, AZ signed.
Oct 15th, 2017
Brandon K. from Phoenix, AZ signed.