First Do No Harm: The DEA targets Physicians who treat their patients pain.
Messages Sent So Far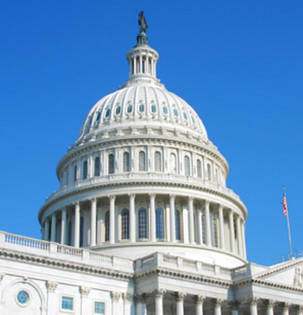 There are many Doctors who label their patients unfairly, demean these patients and degrade them because they are victims of chronic life long pain.
This is archaic medicine and does more harm than one can imagine. Physicans are afraid to treat patients who are victims of pain. The DEA targets them and instills fear in how they choose to treat their patients and what they prescribe. More and more, Doctors are refusing to treat their patients who have chronic pain. Patients are far too often considered "Malingering" or "Doctor Shopping".

Doctors far too often refuse to even communicate with these sufferers and label them as a LTDU ( Long Term Drug User) This is unfair, harmful medicine, and and causes llife long damage, both physically and mentally. It has effects on family, friends, co-workers and often causes the sufferer to withdraw from society. Through no fault of the patient, they withdraw from daily activities with their spouses, family and friends.

Much like the Abortion issue, you force these victims of pain into back door alleyways, store front pain clinics and worse. They receive no counseling on how to take their medication and often don't know what they are taking. Like in the past, by treating victims of pain this way, you force them into seeking help and relief outside of the Law. It is one issue to target illegal clinics but another issue entirely to target Physicians who should be allowed and should be treating their patients who have pain. Instead, Physicians are forced, out of fear of prescribing pain medication, to send their patients off to some "Unknown" pain clinic where they suffer yet more humiliating labels and discrimination. Pharmacists often feel the need to "interfere" and embarass the patient when they pick up their medications. They are treated like second or third class human beings.

Why is it that Doctors are no longer treating the 'Whole Patient?" Not addressing the underlying causes of chronic pain? There are many instances when there is NO clear cause for pain but that is not to say it doesn't exist. Pain receptors malfunction. Injuries can cause pain years later.
Elderly patients who suffer every remaining day of their lives are told by their Doctors' that "They are concerned about a possible addiction". What happened to the quality of their life? Their right to live their life to live without debilitating pain? Their only option may be to consider suicide?
The damage caused is a horror. Elderly commit suicide rather than live with this pain.
Physicians are taught (since the very beginning of medical school) that any patient requesting pain medication is to be Scrutinized" and to be "Wary" of them especially if they tell you they can't take anti-inflammatory drugs, that is a sure "SIGN" of addiction.
I was told this by my own Doctor. "What to watch out for when a patient requests help with their pain." They actually have a class for new Doctors on how NOT to treat patients.
Post Public Comments
Public Comments (14,789)
1 day ago
Julie S. from Westerville, OH writes:
Chronic pain patients who are trying to do things the "right way" are treated with suspicion, contempt, disdain, and an utter lack of regard for the person or their suffering. No one in their right mind would go through what chronic pain pts go through to get "drugs". It would be far easier to obtain drugs to relieve pain the way addicts do and without the cost or hassle. The cost of trying to do things the "right way" is unjustifiable. An appt with a pain mgmt doctor is between $250 - $500 and the cost of ongoing drug screens runs anywhere from $250 to over $3,000. Many pain pts have to have a psych consult - that's another $200 - $500. Some doctors hold patients hostage, literally refusing to write their prescription without monthly appointments and monthly drug screens. It's excessive and an abusive. I'd like to know why psychopharmacogenomics aren't being used instead of repeated drug screens. Psychopharmacogenomic testing is available and can show which patients are vulnerable to addiction. Frankly, drug dealers seem to have more business savvy and acumen than anyone involved with drug policy. I applaud those pain patients who've tried to do it the right way, have been abused by the system, and have decided to find a dealer instead. People have rights when it comes to the reasonable expectation of pain relief. Until those involved with drug policy get their heads out of their collective asses, people will increasingly take back control of how pain is treated in order to have some quality of life. The DEA, policymakers, the CDC, and anyone else involved in this circus only have themselves to blame for increasing consumption of street drugs, overdoses, and suicides.
1 day ago
Someone from Sussex, WI writes:
Honestly, more Dr.'s need to experience debilitating pain & then maybe theyll get it. What I find to be particularly disturbing is, its the Dr.'s who created the LTDU, yet they turn around and judge it?
1 day ago
Someone from Sussex, WI writes:
Honestly, more Dr.'s need to experience debilitating pain & then maybe theyll get it. What I find to be particularly disturbing is, its the Dr.'s who created the LTDU, yet they turn around and judge it?
2 days ago
Charlotte C. from North Little Rock, AR writes:
Please do not tie my pain doctors hands.He is having to cut my medication in half.I am not a addict just a 70 year old woman that does not want to live in pain the rst of my life.
2 days ago
Charlotte C. from North Little Rock, AR signed.
2 days ago
John K. from Garden City, MI writes:
All pain medicine should be over the counter for American adults. It is morally reprehensible that the sufferer of the chronic, severe pain who must bear it, which is a terrible thing, and who is the only one who can know what and how much is needed, is not allowed the final say. It's not that complicated. One does have to learn a little, and experiment carefully, and of course will talk to doctors, pharmacists, people who have had the medicine, and read about medicines online and in print. And of course, one can go to a doctor and do exactly what he says, but if he is treated (like I have been on many occasions) like an idiot, liar or dope fiend, he would then be free to go buy a medicine he already knows to get some relief right away (probably talking a bit with the pharmacist), and then continue building his knowledge base through these means, and, after not too long, can medicate himself effectively and safely. It's not rocket science. As it stands, Congress and the DEA are torturers of their own people and it is sickening. I have hurt unnecessarily many times, and, as I stated in a letter a while back to President Obama, Governor Snyder (MI), and all my federal and state representatives and senators, "Thank God for drug dealers or I might have blown my brains out by now." We must fight this evil government and abolish the evil DEA, which is a horrible machine of torture of pain patients. They lost the "War On Drugs" to the tough guys, the drug cartels and the boys in the 'hood (just look at Detroit, Baltimore, Chicago's South Side, etc.) who routed them, and to public opinion regarding marijuana, about which nobody really cares, including whole states, so these cowards pick on pain patients via harassing doctors (who should have the spine to stand up to them, but generally don't) and pharmacists (suing Walgreen's) with the predictable result of torturing us, in their pathetic attempt to justify their continued (unjustifiable) existence. I plan on doing a whole lot more in this fight and trying to organize pain patients to DEMAND our fundamental human right of choosing our own medicine of Congress, as well as demanding the abolition of the DEA. This is the human rights issue of our time. As far as abuse goes, in our free country everyone is responsible for himself, and personal responsibility is a duty, not an option. Give us the choice of medicines and 100% responsibility for each pill we take. No pain sufferer would refuse that deal. Addicts and abusers can stop, and help is available there if needed. I think we should fight this in court, on 8th Amendment grounds, "No cruel punishment."
Jul 18th, 2017
Someone from Florham Park, NJ writes:
Jul 18th, 2017
Ayah S. from Buffalo, NY writes:
If anyone was serious about ending the heroin/opioid epidemic, they would research the real cause: no wage increases for 20 years (unless you're a CEO already making tens of millions of dollars), no necessary social services (every single section of the social safety net is underfunded and overworked), no hope for a better life. This will be the first generation that will not increase their standard of living compared to their parents. People who are in actual, physical, unbearable pain are denied their medications because it's easier for many people to get heroin than a job with a living wage. Don't punish those of us who need these meds because the government is incapable of supporting the poorest and most desperate of its' citizens.
Jul 17th, 2017
April B. from Urbana, OH signed.
Jul 17th, 2017
Lisa C. from Grayling, MI signed.