First Do No Harm: The DEA targets Physicians who treat their patients pain.
Messages Sent So Far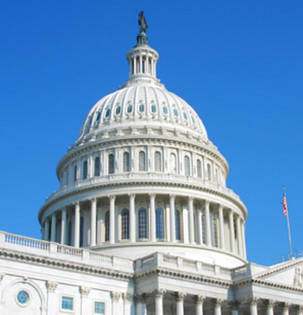 There are many Doctors who label their patients unfairly, demean these patients and degrade them because they are victims of chronic life long pain.
This is archaic medicine and does more harm than one can imagine. Physicans are afraid to treat patients who are victims of pain. The DEA targets them and instills fear in how they choose to treat their patients and what they prescribe. More and more, Doctors are refusing to treat their patients who have chronic pain. Patients are far too often considered "Malingering" or "Doctor Shopping".

Doctors far too often refuse to even communicate with these sufferers and label them as a LTDU ( Long Term Drug User) This is unfair, harmful medicine, and and causes llife long damage, both physically and mentally. It has effects on family, friends, co-workers and often causes the sufferer to withdraw from society. Through no fault of the patient, they withdraw from daily activities with their spouses, family and friends.

Much like the Abortion issue, you force these victims of pain into back door alleyways, store front pain clinics and worse. They receive no counseling on how to take their medication and often don't know what they are taking. Like in the past, by treating victims of pain this way, you force them into seeking help and relief outside of the Law. It is one issue to target illegal clinics but another issue entirely to target Physicians who should be allowed and should be treating their patients who have pain. Instead, Physicians are forced, out of fear of prescribing pain medication, to send their patients off to some "Unknown" pain clinic where they suffer yet more humiliating labels and discrimination. Pharmacists often feel the need to "interfere" and embarass the patient when they pick up their medications. They are treated like second or third class human beings.

Why is it that Doctors are no longer treating the 'Whole Patient?" Not addressing the underlying causes of chronic pain? There are many instances when there is NO clear cause for pain but that is not to say it doesn't exist. Pain receptors malfunction. Injuries can cause pain years later.
Elderly patients who suffer every remaining day of their lives are told by their Doctors' that "They are concerned about a possible addiction". What happened to the quality of their life? Their right to live their life to live without debilitating pain? Their only option may be to consider suicide?
The damage caused is a horror. Elderly commit suicide rather than live with this pain.
Physicians are taught (since the very beginning of medical school) that any patient requesting pain medication is to be Scrutinized" and to be "Wary" of them especially if they tell you they can't take anti-inflammatory drugs, that is a sure "SIGN" of addiction.
I was told this by my own Doctor. "What to watch out for when a patient requests help with their pain." They actually have a class for new Doctors on how NOT to treat patients.
Post Public Comments
Public Comments (14,653)
15 minutes ago
Someone from Nashville, TN writes:
I am in bed 80% of my life now, because for 5 years I was prescribed the same amount of pain medication. I was told by the pain management clinic I have been going to for 5 years plus,because of the new dea laws, they could not prescribe me the same amount of medication that they have for 5 years.So they cut my amount of pain medication in half, and each month, they keep taking,yet still less mg of pain medication away from me, by still prescribing less.Reason, they say because, if they don't do what they are doing, the dea will close their medical office down, and they will no longer be in business. What the hell ? I have several diagnosis's. I was told there were 3 different surgeries I can get, which I was going to have, however, when I found out that, after my 3 surgeries, my other diagnosis's that offer no surgeries, those other diagnosis's will only worsen and they have worsened. I never asked for any more pain medication than I was prescribed for 5 years, the same amount for 5 years, which even though, my pain was worsening, at least I could some what manage my life a little and take a shower, get out of bed every day without laying in bed all day in pain. But, because of the new dea laws, that's not good enough that they have to not only cut my pain medicine in half, but keep lessening the amount of pain medication that I am prescribed. Now I find myself in bed 80% plus, depression at its high, Would you be depressed, if you were in so much pain, you took a shower once a week, or once every 3 weeks and you cried every day and you could not live your life with your family and do anything but lay in bed in pain and cry ? Would you not want to live anymore ? I beg God, to please let me come to Heaven, where I am no longer in pain,and where I am not treated cruel. People in life think they have problems, take my problems, my many many diagnosis's in my neck and back, where I would love to have other peoples problems, All I want is to not be in s much pain. I can honestly say that the people who are making these new dea laws have clearly never been in chronic pain every single day 24 hours a day 7 days a week, for 10 years. Then on the 11th year of my many many diagnosis's,that , by the way are only worsening, and there is not a thing, that can be done about many of my issues. Sure I can get 3 surgeries, with nuts bolts and screws in my back, but DUH guess what ? I will still have All of the other problems that do not offer any surgeries and I will still need pain medication, is what a Dr said to me as he shook his head, and said , you are an exception to the rule. But the dea doesn't think so ,because I am lumped in with all the other pain cases. is this fare ? What do I do ? The statistics, say that if I get the 3 surgeries,I have a high chance of making my situation worse, for the rest of my life, or stay the same. A much lower statistic that I will be better.Then I have all these nuts bolts and screws in my back ? My Chiropractor told me that my neck bone is growing the total opposite way than every one elses, and that is where my pain starts, with many many things going all the way down my back, all the way to my Neorologist telling me that my tail bone grew wrong when I was born. So do I try and find a new pain management clinic or Doctor to go to ? Do I hire an Attorney, to represent me ? Against Who ? The DEA ? I am 55 Years old. Can you imagine a 70 or 80 year old woman ? The DEA piles, people like me who is 55 years old, in serious pain 24 hours a day, and 80 year old woman in serious pain, and then adds people that just want to get pain medication as if it were alcohol, to get high. I am in such dis belief.Then I turn on the news and watch a story about how animals are being mis treated, and in this story, the news station showing all kinds of different animal rescue shelters. How about enough Hospitals, to allow people like me, to check into, for the rest of my life, where I and others like me, can be taken care of. Have someone to cook our meals for us. Have someone give us baths or showers, because it literally hurts too much to take a shower, so if someone doesn't help us, then we end up not being able to even keep ourselves clean, and in these particular Hospitals, have lots of Psyciatric Doctors to counsel, all of us that are in pain, and not allowed to have pain medication, or not allowed to have enough pain medication to give us any relief. Better yet, why don't we lump together all the chronic pain sufferers, like me and put a title on us, and call us, Crazy, because we are in pain and cannot help that we are in pain. Lock us all up in these Hospitals, because all of us do not want to live anymore, because we cannot bare the pain, we are suffering. That's right the word ( SUFFERING ) !!!!! Instead of, one by one each of us chronic pain, human beings, falling off the map and dying, either by suicide or just suffering in pain, until God decides to take us, just allow the DEA to line us all up,and shoot all of us dead. Then the DEA wont have to threaten to close Pain Clinics down, or threaten Doctors, that truly know their patients are in major pain 24 hours a day 7 days a week. Then the DEA wont have to try and teach Doctors how to NOT PRESCRIBE pain medicine to chronic pain sufferers. One thing a nurse told me was that the DEA said that there is now only allowed a certain amount of pain medicine to be distributed out. Only a certain amount of prescription written, and that's it. So, if your in chronic pain, getting pain medication is based on weather you are lucky, and not based on your MRI's, or any of your diagnosis's. How crazy does that sound ? To me, its like saying, the new law, for the court system in Nashville Tn is that so many people HAVE to go to jail, weather they are guilty or not. What I am wondering, if the DEA has come up with a particular number/amount of pain medicine to be distributed in Nashville Tn. Has the DEA visited each and every household in Tennessee, and looked at every single MRI and every single Xray. Is the DEA a Doctor now ? Or is the DEA, God ? So many people will suffer,cry,pray to die, commit suicide, why ? All because if you are living in a city, that has a lot of chronic pain," human beings", your******out of luck, because you may be one of the human beings, that is not allowed to have pain medication, reguardless of how many documented health diagnosis's that you have been diagnosed, by a Doctor, that produces pain to you. I wish nothing, but ,the worst upon ALL the people who were the decision makers in me and people like me that are suffering in pain, because our Doctors and Pain Clinics wont prescribe us ( either ) pain medication or enough pain medication. I wish ALL those decision makers, that have taken away my life, the worst of the worst. I wish that each and every one of these decision makers, be in crying sobbing pain, with no relief of any pain medication, I wish that if these decision makers have children, that they have to watch their children, scream and cry in pain to them. I wish that their children cry and beg them, mommy, daddy , please help me, and these decision makers not be able to help their children, and HAVE to watch their children in sheer pain 24 / 7 and not be able to do a damn thing about it !!! I wish nothing but the worst for these decision makers. For all the decision makers, that have made the decision, about people like me that are in real pain, not be able to be prescribed pain medication, or the right amount of pain medication. I wish upon each and every one of these people that they ALL burn in Hell !!!! For eternity, in pain and suffering for them to burn burn burn in Hell, and suffer suffer suffer for eternity, and you know what, that is exactly where God will send those people when they die !!! I think it is in human to do this to people like me !!!! And that, is my comment !
1 day ago
Someone from Phoenix, AZ writes:
This is so true! My husband is a Military Special Forces Vet. He served on hundreds of missions over a 15 year span. We just had his shoulder surgery (360* labral tear, basically the labrum was ripped all the way around the joint, snipped, sutured and 9 anchors drilled in the bone) blew out his knee bad in 2003 @ Fr. Benning, blown against a boulder in Iraq when someone stepped on a land mine,...the list goes on. Extensive nerve damage from combat and being shot...you name it. The VA are a bunch of hacks and quacks that will neglect or kill you. ( anyone read or hear the horrible things in the news about the Phoenix AZ VA? Oh yeah. All true) We go to private physicians at our expense. Now our Gov. even is getting in between us and our Drs. butting into our decisions and options for care! Its none of his damn business or anyone elses but our Drs, my husband and myself! This over-regulation and politician's meddling needs to stop. When we went to a pain management clinic, the P.A. said the most disparaging things about how "most Vets I've seen are ADDICTS!" we were SO upset! My husband wont hardy even have a beer at a BBQ!! He has suffered for decades (he first enlisted as 101st airborne in 1992, ended Delta in 2009) silently and when I finally talk him into seeking treatment, THAT'S what he gets?! I was appalled. These politicians that sent him on mission after mission need to SHUT UP and actually think what its like to serve like that AND raise of family with 7 total children. I myself have 3 blown out cervical disks and 3 degenerative spinal diseases. Try caring for 4 sons full time, 3 more kids we share joint custody of and my brave man when he is in far more worse pain and gearing up for yet another operation to repair damage the military, the GOVERNMENT ignored as "all in his head" so he could be deemed fit for duety and now they want to tell our physicians what he/she can or cannot prescribe?! This is insane and immoral. Why not spend our tax dollars on finding and prosecuting the actual cartels bringing heroin across our boarder or the Drs who actually ignore their Hippocratic oath. Y'know. What your SUPPOSED to do. Sorry I had to rant. It's disgustingly out of control. You people have no right to intimidate Drs and patients. Men like mine are the reason you have your own freedom and safty, or have you forgotten? Find some common sense and have some respect for the people who either fought for and our freedom or at the very least work all our lives to pay your egregious salary and retirements! That means you too DEA. Do your job and go after the ILLEGAL drug dealers. That's what we people pay you for. Not harassing us and our physicians. Last I checked you names were not on our medical authorization records, nor us on yours. It's infuriating! Ok. Ending Rant. -Angry Vet Wife
1 day ago
Bernard B. from Pownal, VT writes:
some people are in pain but too many doctors cant tell the difference!
2 days ago
Someone from Plant City, FL writes:
Keep government out of my life! Last time I checked we still have civil liberties except the DEA is bully these doctors out of theirs.
2 days ago
Rich W. from Ft Mitchell, KY signed.
2 days ago
James l. from Eros, LA writes:
My doctor was just fire for helping chronic pain patients. Now I don't know what to do. Do you live in pain or just get tired of living.
2 days ago
James l. from Eros, LA writes:
My doctor was just fire for helping chronic pain patients. Now I don't know what to do. Do you live in pain or just get tired of living.
Apr 23rd, 2017
Someone from Buffalo, NY writes:
all i can say is,drs and pharma r scared of dea anb have caused my medication cut to less than half,drs claim lost records so no history.proof, them say your alignment is bad or arthritis. i hav hardware chewong the ball of my femur off,which material gone to knee pain,chronic damage in neck vertebrate,shoulders,numerous bulging discs,ddd,s5l1 bone on bone,and a few others.hello,oh,im joking om pain,im faking,or jeeze,its like 1 of 10.wrpng,easily 10 writing yhis,n hip knee r off scale ,20 pain level ,weoght bearing near imposible and causes tears.thankd dea and addicts.current opoid prob is heroin. period. help
Apr 23rd, 2017
Someone from Dubach, LA signed.
Apr 23rd, 2017
Someone from Big Sandy, TN writes:
I tried to discuss and show my pain clinic Dr what the CDC sent me informing that after they lower our pain medication by 30% and our pain levels had increased, mine of three months that they should and could raise my opioid medication back to higher level I was on prior to them lowering it. They wouldn't get in trouble as this opioid so called LAW is a guideline and VOLUNTARY!!!! She became so irate, offensive, said it was the law. I said, no, guidelines voluntary. She said, " I refuse to prescribe higher meds, that they want everyone under 90 mg a day! Want to do ESI and TFI injection with patients. I asked her if she has chronic pain or if the head Dr had chronic pain? She said" no, but we treat chronic pain ". I told her that's the problem, since you've never lived with chronic pain you can't possibly know what it feels like. Boy that didn't go well. But its true, we can't talk to pain Dr's if they've never lived with chronic pain because they have NO idea what it feels like. Seeing is different that living with it. I told her I refused to have more shots since they hadn't worked in the past and to me there's more of a risk than medication for me. She argued with that. She said she'd refill my meds for one month, guess after that no more if I don't do injections. Also she handed me a paper stating I had been miss treating her, refusing their treatment plans etc..guess they're trying or wanting to kick me out of clinic. So I did write back to CDC, stating this, because we don't have a say what happens to our own bodies, no what treatment we accept for our own bodies. We are the only ones who know our bodies, and that can stick up for ourselves, yet that means getting kicked out if pain clinics because we refuse a type of treatment.