First Do No Harm: The DEA targets Physicians who treat their patients pain.
Messages Sent So Far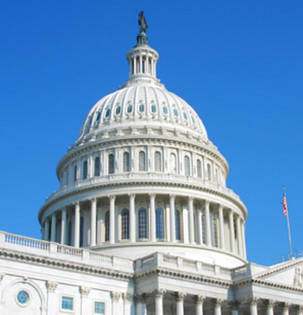 There are many Doctors who label their patients unfairly, demean these patients and degrade them because they are victims of chronic life long pain.
This is archaic medicine and does more harm than one can imagine. Physicans are afraid to treat patients who are victims of pain. The DEA targets them and instills fear in how they choose to treat their patients and what they prescribe. More and more, Doctors are refusing to treat their patients who have chronic pain. Patients are far too often considered "Malingering" or "Doctor Shopping".

Doctors far too often refuse to even communicate with these sufferers and label them as a LTDU ( Long Term Drug User) This is unfair, harmful medicine, and and causes llife long damage, both physically and mentally. It has effects on family, friends, co-workers and often causes the sufferer to withdraw from society. Through no fault of the patient, they withdraw from daily activities with their spouses, family and friends.

Much like the Abortion issue, you force these victims of pain into back door alleyways, store front pain clinics and worse. They receive no counseling on how to take their medication and often don't know what they are taking. Like in the past, by treating victims of pain this way, you force them into seeking help and relief outside of the Law. It is one issue to target illegal clinics but another issue entirely to target Physicians who should be allowed and should be treating their patients who have pain. Instead, Physicians are forced, out of fear of prescribing pain medication, to send their patients off to some "Unknown" pain clinic where they suffer yet more humiliating labels and discrimination. Pharmacists often feel the need to "interfere" and embarass the patient when they pick up their medications. They are treated like second or third class human beings.

Why is it that Doctors are no longer treating the 'Whole Patient?" Not addressing the underlying causes of chronic pain? There are many instances when there is NO clear cause for pain but that is not to say it doesn't exist. Pain receptors malfunction. Injuries can cause pain years later.
Elderly patients who suffer every remaining day of their lives are told by their Doctors' that "They are concerned about a possible addiction". What happened to the quality of their life? Their right to live their life to live without debilitating pain? Their only option may be to consider suicide?
The damage caused is a horror. Elderly commit suicide rather than live with this pain.
Physicians are taught (since the very beginning of medical school) that any patient requesting pain medication is to be Scrutinized" and to be "Wary" of them especially if they tell you they can't take anti-inflammatory drugs, that is a sure "SIGN" of addiction.
I was told this by my own Doctor. "What to watch out for when a patient requests help with their pain." They actually have a class for new Doctors on how NOT to treat patients.
Post Public Comments
Public Comments (14,646)
1 day ago
Someone from Buffalo, NY writes:
all i can say is,drs and pharma r scared of dea anb have caused my medication cut to less than half,drs claim lost records so no history.proof, them say your alignment is bad or arthritis. i hav hardware chewong the ball of my femur off,which material gone to knee pain,chronic damage in neck vertebrate,shoulders,numerous bulging discs,ddd,s5l1 bone on bone,and a few others.hello,oh,im joking om pain,im faking,or jeeze,its like 1 of 10.wrpng,easily 10 writing yhis,n hip knee r off scale ,20 pain level ,weoght bearing near imposible and causes tears.thankd dea and addicts.current opoid prob is heroin. period. help
1 day ago
Someone from Dubach, LA signed.
1 day ago
Someone from Big Sandy, TN writes:
I tried to discuss and show my pain clinic Dr what the CDC sent me informing that after they lower our pain medication by 30% and our pain levels had increased, mine of three months that they should and could raise my opioid medication back to higher level I was on prior to them lowering it. They wouldn't get in trouble as this opioid so called LAW is a guideline and VOLUNTARY!!!! She became so irate, offensive, said it was the law. I said, no, guidelines voluntary. She said, " I refuse to prescribe higher meds, that they want everyone under 90 mg a day! Want to do ESI and TFI injection with patients. I asked her if she has chronic pain or if the head Dr had chronic pain? She said" no, but we treat chronic pain ". I told her that's the problem, since you've never lived with chronic pain you can't possibly know what it feels like. Boy that didn't go well. But its true, we can't talk to pain Dr's if they've never lived with chronic pain because they have NO idea what it feels like. Seeing is different that living with it. I told her I refused to have more shots since they hadn't worked in the past and to me there's more of a risk than medication for me. She argued with that. She said she'd refill my meds for one month, guess after that no more if I don't do injections. Also she handed me a paper stating I had been miss treating her, refusing their treatment plans etc..guess they're trying or wanting to kick me out of clinic. So I did write back to CDC, stating this, because we don't have a say what happens to our own bodies, no what treatment we accept for our own bodies. We are the only ones who know our bodies, and that can stick up for ourselves, yet that means getting kicked out if pain clinics because we refuse a type of treatment.
1 day ago
Nursey N. from Somerton, AZ writes:
what about psychologists who ordered counseling even though stating "it could do more harm " And if you do not comply lose your career ! forced mental treatment SHAMING JUSTICE by bartus trust, what should happen to a psych who does this?
2 days ago
Allyson S. from Colorado Springs, CO writes:
Absolutely horrible what they are doing nowadays....for years it was not helping the chronic pain patient enough and now it is taking all painkillers away. They need to watch how many of chronic pain people commit suicide cause the pain is unbearable. I read on a website like caregivers.com one comment after another of wanting to kill themselves due to pain. The daughter learned her mom tried to stick a plastic bag over her to kill herself cause the pain was so great and she was mortified, story after story how much pain these people where in. Do not blame the doctors, continue the painkillers but work on things that will work equally for the the pain and that is when you take the opiates away. Maybe hemp oil will be one of those promising things but to tell a chronic pain patient to just live with it is not doable but sentencing them to commit suicide!
Apr 21st, 2017
Ashley N. from Snowflake, AZ writes:
Amen to this whole page doctors work for the money anymore not the patients
Apr 21st, 2017
Someone from Maxie, VA writes:
not everyone are drug addicts i have been hurting for so long that all i do now is sit i don't want to do anything because of my back pain as well as the mental stress that goes along with it and all of this because doctors are afraid of getting there practice shut down just for trying to help a person have a productive life!!!
Apr 21st, 2017
Someone from Lansdale, PA writes:
I have plenty of comment due to a lot of research because all of this was started by the CDC for some reason and we all know that reason had to be either political or for money. They rammed it down everyone's throats that "surveys" concluded that opioids were killing all these people but when questioned about their failure to follow protocol and give facts to all their statements, that is when the gestapo of the DEA began their bulldozing. It is very scary. The doctors won't listen. They have never been known to have any bravery. So here we are the victims of a conspiracy which I really don't know what it is all about. Why do they want innocent people to suffer? Does it have something to do with raising the prices of opiates or guaranteeing the prices of other medical treatments? I am at a loss that other humans especially doctors who would withhold pain treatment to their patients so callously which I know my doctor has. And I am disgusted. I hate all doctors after this experience. I have been to a pain clinic which has turned out to be defrauding medicare, REALLY?? I have a severe case of rheumatoid arthritis, lyme disease, diabetes neuropathy, cancer surviver , two herniated discs in my lower back and sciatica and bone pain which who know what that is from many other diseases I have had from too many organs taken from me. Vicodin was doing just fine but I guess the doc and the pain clinic nurse practioner didn't like seeing me feel good so now I don't have anything and I am stuck in bed, miserable , writing senators and Medicaid and major law enforcement agencies if I suspect any type of fraud at any of these practices. Hmm. My idleness is pretty productive and vengeful --you should try it.
Apr 20th, 2017
Tracy V. from Milton, FL writes:
I have levoscoliosis, retrolisthesis, djd, ddd and severe osteoarthritis in my hands, knees and spine. At times the pain is so severe the muscles swell in my upper back, causing me to not get a good deep breath. Usually I have to take Prednisone, along with narcotics to manage the pain and inflammation. Why should I be forced to struggle to breathe? What right does the government have to force Doctors to deny me meds that actually helps me to move and breathe?? If chronic pain can be treated with mind control techniques, why can't mental illness? If you stop our pain meds, also stop allowing patients that suffer mental illness from taking Prozac and other such meds. Surely these people can control their behavior!!
Apr 19th, 2017
Pamela H. from Paragould, AR writes:
I suffer from chronic pain from fibromyalgia, bad knees, COPD, lower back pain. My primary care md use to prescribe me pain medication, which helped even though I did not always take them 3 times a day. I usually managed to get by on 1 or 2 a day. But because of the pain pill scare, he sent me to pain management. They wanted me to go through physical therapy, which I cannot do because of COPD. Also, they wanted to do injections in my back and knees. Needless to say, they took my pain pills away because I refuse to go from taking 1 or 2 pain pills which is nonevasive to something as painful as injections. I had been on the pain pills since 2006 and had not gotten addicated. Nor do I have any kind of record for any kind of medicain abuse. I think I should have the right not to suffer in pain every single day. This is so depressing.