CPS family court corruption
Messages Sent So Far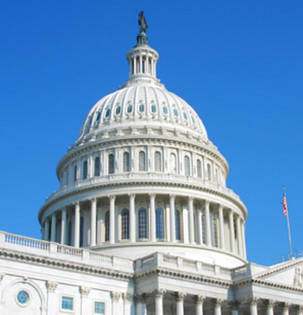 Families are being abused by State CPS and Family Courts through out the United States of America, this is a major issue that needs to be addressed, Families that have had their civil rights violated through family court proceedings and the fact that all due process and constitutional rights are violated and manipulated by family court judges, District Attorneys, and Commissioners of /social services departments as well as CPS workers, and court appointed attorneys that are not working for the clients but have helped incriminate parents. Also of extreme interest, is obtaining names/phone/location of CPS workers who are falsifying or have falsified documents in court and who have lied in a court setting. The people of New York State and the People of the United States of America demand a full investigation of all departments, and the termination of department until further the people also wish to sue for government entrapment as well as a suit brought against the case workers, family court judges, and district lawyers. The People through discovery have found:

1. The imbalance of funding is creating corruption

2. Corruption has filtered through all manner of government and related agencies

3. Judicial decisions violate the public trust

4. Laws are created and passed that give parens patriae unlimited power not provided by the Constitution

5. The pendulum has swung to create a monopoly strategy of funding extracted from dwindling Social Services that have been set up to help families in need is devastating families across America

6. Children's lives are at stake while in the care of government funded agencies, such as rape, sexual abuse, physical abuse and neglect, mental abuse, and statistics show our children are being killed while in government placements out side of the parental home/or close relatives

7. That the states are not following guidelines placing children with relatives but are screening them out using different criteria with foster families, or falsifying documents to entrap parents and not keeping the children in the home with parents but removing the children without due process or any true purpose other then to incriminate parents/family members and to insure family is unfit

8. That pockets of tyranny are going unchecked without recourse

9. Congress local government/ civil and family courts is not responsive to The People

10. That The People have been turned away from civil courts, and from family courts higher court of appeals, only to remain battered and bruised by the tyranny of these local government funded courts as the judges, case workers/commissioners and district attorneys mock the outraged parents and children of which they so willingly strip of their civil rights and liberties

The People are declaring a public health crisis and human rights violation as well as their Civil rights are being stripped and taken from them and their families, as a result of these above atrocities and also In addition, The People find the Parens Patriae to be more than a doctrine but a specialized position created by the government for the government that violates Article 1 Sec 9, 10: No title of nobility or honors shall be granted by the United States. The title extends to the courts, Childrens Administration and public education violating Amendment 14 depriving persons of life, liberty and property without due process. The position applies as a collective.

The People are ordering an investigation of the departments as well as Family courts through out the United States of America and most important in New York State the people of the United States ask that all family court files,case files, court tapes, and videos be put into the investigation, as well as there be a federal lockdown on all CPS and family courts so that no tampering of documents can be done by such agencies, the fact is family court documents will show the fact that they are mishandled and manipulated by these agencies to insure incriminating charges are inevitable and due process is not being carried out, civil rights are violated, all human rights are violated and the United States Constitution is not on the agenda of these agencies. And the people of the United States of America are being abused by these powers.


Public Comments
Jun 24th, 2017
Sabrina H. from Warsaw, NY writes:
Cps is saying that my husband sexual abuse our oldest daughter.Our oldest child and our youngest child are saying no that never happened.My husband has criminal charges on him for this.What is messed up.The grand jury that indicted my husband seen someone else's arrest record and heard someone from cps saying she steaks her job on it all being true.But we know our oldest daughter is still a virgin.It is hard to think that if my husband gets convicted he can get 25 years.
Jun 22nd, 2017
ireta Jo O. from Bowie, TX writes:
Oh my so true, how about 4 of my granchildren being abused sexually and a massive cover up by CPS AMARILLO, TX 3 on the street from no mental treatment after the abuse. oh my please help me see that the children are treated for this abuse, PLEASE
Jun 22nd, 2017
Kira H. from Westby, WI writes:
This is nightmare. I trusted CPS who offered respite care while I was in hospital for pregnancy complication....they filed Temp Custody and hearing was scheduled outside of 48 hours mandated by WI State Statutes; They claim they dont need to follow time frames in statutes.. We are in 3rd month without kids and not even at plea hearing. No one asked if we waive time limits. No way to get kids back..as no safety plan, classes, etc. as no real accusation of neglect except to use anxiety and physical health as unstable. These are dx made my social worker. GAL is her friend and a person I know of long ago - didnt like eachother then. Judge retires in month and seems uninterested in case. Reside in very small town, poorest in state and everyone knows everyone. Relatives dismissed when asked for temp custody and told "not your responsibilty. Our 3 children are so dirty, hadnt hadnt brushed teeth until 7 weeks out at visit with us. They lost lot of weight and one is very sick now. I tried Assist DA in Vernon County, supervisors. No return calls. Only thing we told was we have oldet kids. (As in we can give couple kid away to anothet famiky.) "How can this happen?
Jun 22nd, 2017
Shawna F. from Crescent City, CA signed.
Jun 19th, 2017
Someone from Sidney, OH writes:
I want my kids back i want cps away from my kids for good and using my past and disability against me and selling my kids for money
Jun 19th, 2017
Helen K. from Silver Springs, NY writes:
My family has dealt with CPS in Florida 1983 and now in New York. As victims of our fathers brutal beating's and more, CPS purposely put our fathers prison sentence's in my brother's case, when he dealt with them. Now years later New York CPS discovered Florida did it and so they decided they were going to do the same. The investigator for the sheriff's department even blacked out the picture on the arrest record, so the people in the jury could not see it. That's like planting evidence to get a conviction. It's like I don't trust the law anymore because they are corrupt. Who can you trust?
Jun 18th, 2017
Gabriela L. from Sacramento, CA signed.
Jun 17th, 2017
Someone from San Jose, CA signed.
Jun 16th, 2017
Brandi B. from El Cajon, CA writes:
A jail sentence does not make you a bad parent. I made poor choices but turned my life around and my child was adopted out in a closed adoption. C.P.S was falsifying documents and wouldn't look at my side of the family for permanent placement. I changed my life and only hope I have is that my son will look for me. C.P.S adopted him out saying he was special needs.
Jun 16th, 2017
Lorraine S. from Denver, CO writes:
My children were removed and abused in the foster home THEY need to be held accountable
Jun 16th, 2017
Lorraine S. from Denver, CO writes:
My children were removed and abused in the foster home THEY need to be held accountable
Jun 16th, 2017
mary l. from Irvine, KY writes:
im a granparent that raised to of my grandsons one 12 the other 9 and now the dad has them they were janked from my husband and i and placed with him all while he is on parole and has tried to kill his self twice! were fighting bk in court but who knows its all about cps!!!
Jun 13th, 2017
Lyndsay C. from Los Angeles, CA signed.
Jun 11th, 2017
Holly T. from Bakersville, NC signed.
Jun 11th, 2017
Tamika J. from Atlanta, GA writes:
I am going through a horrible ordeal with CPS now where my son was staying with his dad in NY but lives in GA with me and because his dad got arrested they didn't call me or let me know what was going on and they had orders to take our son. So I drive up to NY on Sunday 04/02/17 and I went to court on 04/03/17 only because my son's father told me he had court. On top of the arrest they are now saying that there is abuse and neglect involved. My son was molested by his half sister and I went up to NY to file charges in November 2016 and took him to hospitals only to get push back. Now they are saying that I didn't try to get him help or counseling and I wasn't answering a call for help. If that is the case then why did the detective that was investigating the case type up a letter stating that I was helping him with the case on my son. On top of this the allegations are coming from the person who was molesting our son.. Now I have allegations on me and a court order because I allowed his dad to watch him and put him in imminent risk. If my child is coming back to me not crying or saying that he doesn't want to go back with his dad and he loves being around his dad. How are they saying that he is being abusive let alone I am allowing it. I live and work in GA and this "incident " happened in NY. Now that I am up in NY here fighting I see all of the lies and false accusations CPS is stating. They are putting half truths. NO One is talking to the kids about what happen (CPS) and may I add one of the reasons that he was taken from me was I didn't seek him counsel but he isn't in counseling now. My son's attorney has interviewed with our son and he states that he wants to see his dad and myself. They have had our son since 04/03/17 and if his dad is this abuser that they are claiming then why is he (my son) that is crying because he hadn't seen his dad in over a month. How is it our son tells us he was being molested we go to try to get help and now he feels like he shouldn't have said anything because he was taken away from us. Where is the justice in that. I am still up here fighting to get our child back and to no avail 06/11/17.. Please help me understand how this is fair. There are drug addicts and alcoholics who still have their kids. I have been on my job for over 8 years, never been arrested, not an alcoholic, never did drugs. The only thing I have are a few speeding tickets here and there. I have never seen or been in this situation before. I believe some kids do not belong with their parents because of the situations that they are in but this is wrong all the way..
Jun 7th, 2017
Someone from Vancouver, WA signed.
Jun 6th, 2017
Morrison E. from Wappingers Falls, NY writes:
Cps needs to be stopped they shouldn't be above the law .. they destroy so many families
Jun 4th, 2017
lillian w. from Carriere, MS writes:
my children were stolen over yrs ago and i still dont know why. i have recordings of the caseworkers supervisor acknowledging they did not have a reason to be involved, yet no one will do anything to help me. i cannot afford an attorney, yet i make too much money for a free attorney (which is barely enough to cover bills). someone has to stop them from hurting our children and destroying our families.
Jun 4th, 2017
Audrey L. from Amarillo, TX writes:
I am living this nightmare right now! I reside in Amarillo, TX! If you are a parent in this vicinity don't give CPS any courtesy! I was deceived by Randall County and the CPS worker who said all they wanted to do was "talk!" Let them freeze!!! DO NOT LET THEM IN! It is your Constitutional Right to shut the door!
Jun 3rd, 2017
Someone from Sparta, NC signed.
Jun 3rd, 2017
Sarah S. from Slocomb, AL writes:
Randy Dick, Clay County, Kansas City, MO CPS representative showed incompetence in the area of child services and he informed parents and grandparents certain services would be provided, but never provided or explained why. Furthermore he spoke with disrespect and rudeness toward parents and did not provide any accommodations or modification for ADHD and Dyslexia disabilities of parents. Examples will be provide if needed.
Jun 1st, 2017
Erica D. from Hickory, NC signed.
Jun 1st, 2017
Dan L. from Irvine, CA signed.
Jun 1st, 2017
Katrina S. from Mc Cook, NE writes:
My family is going through a tough time. There's no way they should have remained where they are. They are being mentally abused and slandered against. I've made report after report, with proof galore. It's just getting nothing done with. Now, hoping with the new evidence and a family member willing to give my kids a new safe home, hoping that things look up.
Jun 1st, 2017
Katrina S. from Lincoln, NE signed.
Jun 1st, 2017
kristyn r. from Thermal, CA writes:
Bakersfield and Imperial county in C.A are the lowest of low. The foster family that had my baby was on their way to Mexico with her! They even took her from the hospital without so much as a phone call! And I was told by Pamela king that if I was ever to have another baby in imperial county that she would make sure that one was taken too.
May 31st, 2017
Joanna W. from Olathe, KS signed.
May 30th, 2017
Alicia G. from Canon City, CO signed.
May 30th, 2017
Kathy C. from Abernathy, TX writes:
Yes they do nedd to investigate every department and State with all tgis my kids were remove from me my court appointed lawyer did not help me at all after i conpleted my classes and pyt myself in impatient rehab they lied aboyt me getting ny kids back and my lawyer lied to me at the end she said we had no chsnce of winning and for me ro sign my rights over so i can c my childrem or for me to try to fight in court but i would not have a little chance of winning so if i fought and will lose regardless my kids will be adopted my rights will still be terminated and my 5 kids will be separated ans i wont ever c them again and as a single mother of 5 kids they wanted me to do all classes and pay $500 month child suppport and provide housing , transportation and job ans still provuse food, clothing and anyrhing else needed when i had my visit i didn't mind but i was taking home half of my salary home which was nit wnough for car payment, rent , bills , gas for car and for them at visitation and still after everything i did and tried it was still not good enough i did provide a negative drug test but after i did everything and still provide clean drug test it was still not enough to b reinited with my children and they lied on me ans tp judge and false documents.. i was raising 5 kids alone with me going to college and work and according to cps i was still unfit cuz of one mistake and one positive drug test and still after everything i still lost my kids .. cps lied and they knew i had NO xhsnce in there mind but they still they led to velieve i cpuld get them back... they need to be investigated we are all not bad parents....
May 30th, 2017
Amber R. from Sacramento, CA signed.
May 30th, 2017
Ellen M. from Wappingers Falls, NY signed.
May 30th, 2017
Tonya R. from Elkhart, TX writes:
Cps are the most corrupt people in the world. Stealing kids and babies from their loving parents and families. Cps needs to be accountable for all their wrong doing and be charged with abuse and neglect. They don't help family's, they destroy them.
May 30th, 2017
Kevin K. from Hazleton, PA writes:
We need to clear the swamp!
May 30th, 2017
Crystal L. from Dillsboro, NC writes:
https://www.change.org/p/north-carolina-state-house-hold-cps-accountable-stop-unethical-child-removals?recruiter=726233453&utm_source=share_petition&utm_medium=copylink&utm_campaign=share_petition
May 29th, 2017
Erica C. from Twentynine Palms, CA signed.
May 29th, 2017
Trina S. from Oklahoma City, OK signed.
May 27th, 2017
Mindy b. from Kansas City, MO writes:
The people of cps are indeed corrupt. They are cold hearted and really do not care about the children they are to prorected or the parents. They try to use bullying to get there way with the parents and twisted people words around to benefit there on cause.
May 27th, 2017
Timothy W. from Republic, MO writes:
Greene county, Missouri is the most corrupt judicial system I have seen. I am a marine corps vet. To see these criminals violate the rights so many men and women died protecting makes me sick. What is it going to take to regain control of our government?
May 27th, 2017
Someone from Loganville, GA signed.
May 25th, 2017
Nick H. from Mena, AR signed.