CPS family court corruption
Messages Sent So Far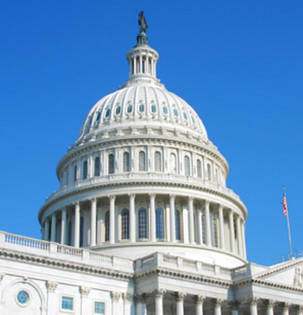 Families are being abused by State CPS and Family Courts through out the United States of America, this is a major issue that needs to be addressed, Families that have had their civil rights violated through family court proceedings and the fact that all due process and constitutional rights are violated and manipulated by family court judges, District Attorneys, and Commissioners of /social services departments as well as CPS workers, and court appointed attorneys that are not working for the clients but have helped incriminate parents. Also of extreme interest, is obtaining names/phone/location of CPS workers who are falsifying or have falsified documents in court and who have lied in a court setting. The people of New York State and the People of the United States of America demand a full investigation of all departments, and the termination of department until further the people also wish to sue for government entrapment as well as a suit brought against the case workers, family court judges, and district lawyers. The People through discovery have found:

1. The imbalance of funding is creating corruption

2. Corruption has filtered through all manner of government and related agencies

3. Judicial decisions violate the public trust

4. Laws are created and passed that give parens patriae unlimited power not provided by the Constitution

5. The pendulum has swung to create a monopoly strategy of funding extracted from dwindling Social Services that have been set up to help families in need is devastating families across America

6. Children's lives are at stake while in the care of government funded agencies, such as rape, sexual abuse, physical abuse and neglect, mental abuse, and statistics show our children are being killed while in government placements out side of the parental home/or close relatives

7. That the states are not following guidelines placing children with relatives but are screening them out using different criteria with foster families, or falsifying documents to entrap parents and not keeping the children in the home with parents but removing the children without due process or any true purpose other then to incriminate parents/family members and to insure family is unfit

8. That pockets of tyranny are going unchecked without recourse

9. Congress local government/ civil and family courts is not responsive to The People

10. That The People have been turned away from civil courts, and from family courts higher court of appeals, only to remain battered and bruised by the tyranny of these local government funded courts as the judges, case workers/commissioners and district attorneys mock the outraged parents and children of which they so willingly strip of their civil rights and liberties

The People are declaring a public health crisis and human rights violation as well as their Civil rights are being stripped and taken from them and their families, as a result of these above atrocities and also In addition, The People find the Parens Patriae to be more than a doctrine but a specialized position created by the government for the government that violates Article 1 Sec 9, 10: No title of nobility or honors shall be granted by the United States. The title extends to the courts, Childrens Administration and public education violating Amendment 14 depriving persons of life, liberty and property without due process. The position applies as a collective.

The People are ordering an investigation of the departments as well as Family courts through out the United States of America and most important in New York State the people of the United States ask that all family court files,case files, court tapes, and videos be put into the investigation, as well as there be a federal lockdown on all CPS and family courts so that no tampering of documents can be done by such agencies, the fact is family court documents will show the fact that they are mishandled and manipulated by these agencies to insure incriminating charges are inevitable and due process is not being carried out, civil rights are violated, all human rights are violated and the United States Constitution is not on the agenda of these agencies. And the people of the United States of America are being abused by these powers.


Public Comments
May 2nd, 2017
Rachelle T. from New York, NY writes:
My custody case was full of corruption. I have a current case against the case worker and his supervisor and the federal court judge suggested through discovering my claim to be efficient and that I remained in good faith, for the city to settle with me. And even though I proved my civil rights were broken.. The family court refused to listen. My ex has been convicted of abusing me in 2015 and the court gave him to his father. Once placed in his care, he didn't want to apparent like before or give visitation to me and the court allowed this... I was even forced to pay child support during my second pregnancy meanwhile my ex is getting near 1,000$ a month in welfare checks and disability for my son. Surprisingly, child support figured it out and the child custody attorney and judge hasn't.
May 2nd, 2017
Rose M. from Inkster, MI writes:
I have not been to court with CPS yet, but I am being harassed and having my constitutional rights violated even more so while exercising my rights. Tiffany D. Harris from the South Central CFS located at 1801 East Canfield St., Detroit, MI 48207, has been looking in my windows, threatening me via text, texting one of my daughters, talking to my children without my consent, threatening two of my other children with possible expulsion from school if they don't answer her questions, and complaining to them about the no trespassing sign I put up with the statement I believe in my Constitutional rights and don't like them violated, she circles around my home knocking on windows and searches my yard for anything she feels she may be able to use, and I have caught her holding her phone to my windows.
Apr 30th, 2017
Geno G. from Cleveland, OH writes:
I am dealing with very similar circumstances in Cleveland, Ohio, and cannot believe that in the 21st century Americans rights are being trampled upon while the mainstream media advocates for gay rights and immigration laws; what a disgrace!
Apr 30th, 2017
Lynda C. from Pittsburg, CA writes:
My 2 kids were taken from me because of "a posibility of neglect in the future." At least that is what they said.
Apr 29th, 2017
Someone from Maricopa, AZ writes:
I agree I have cps affecting our family by hospital false information they had a discharge meeting then changed their mind and forced us to keep our child in hospital, medical kidnapping.cm I see that many other families are being hurt also
Apr 29th, 2017
renee r. from Norridgewock, ME writes:
Hi My name is Renee ritter For the last 28 yrs i have dealt with Maine and New Hampshire Child Protective Services.From late 1988 to January 1990 i had this case worker come to my home a couple of times she sat across my home gathering information from people that i thought were friends.i reported this caseworker to D.H.H.S.the case worker got let go.On February 2,2016my daughter had her baby at the Reddington Fairview Hospital Birthing Center in Skowhegan.2 days later the Birthing center reported my daughter to C.P.S here in Skowhegan.We waited to days for the worker to show up.the case worker looked up my past with her superviser by phone comes back and says to me that i was reported for abuse and neglect and i was accused of slapping my son.so we we leave the hospital and came to my home at 7 p.m.that nite.looked at my place.they let me and my daughter take my grandson home.I had 24 hour supervision of both of them.On February 22nd 2016 we had a C.P.S family team meeting.the C.P.S Superviser said they were taken my grandson from my home because i was unsafe.thier was so many people involved in this case.the casewoker that first came to my home never came back to see how things are going or if he was being abused.the temprency worker came once after they took him.the guardian adlightum never came to my home.used my boyfriends past against me.the caseworker on the case quite 2 weeks before the parents were to give thier rights up when my grandson was 13 months.he is being adopted.the parents had court appt.lawyers.they were no help.my daughters lawyer was a jude here in skowhegan at one time.this went on and on.they took my grandson for stupid crap that could have been worked on.its affected me mentaly.
Apr 27th, 2017
Someone from Wilmington, NC writes:
I need someone to take my case was has a court appointed lawyer that's against me that wants my father or more less the Foster lady and to go with the SS his recommendations and that's what she's doing and she's trying to take my visitations and give it to my father and trying to tell me to stay the night go to my visitation with my dad do it we just started with a vacation and just started this corpse sitting which I have done nothing wrong I have done nothing wrong I just got my baby back a month yet I've been clean for 3 years on this and I have proof 1 drug test showed a my hair test this is all because the nurse called I'm at the hospital said I was high and drunk which I wasn't there to the urine screen okay baby had an abscess on her to the hospital late any mother would do with the nurses look at my computer and they say a flag on flag for all kind of stuff and DSs history and stuff and they watch them closely two women were having to know something thinking they're very young student nurses and I'm trying to save my baby and I will put a baby hold its own when to take it out and they started cabling well I told the nurse that was younger than me and she told me I was parent want to lay down the doctor came in told me to get up I was mumbling and I was falling asleep she's wheezing but daughters area and my daughter scream then she told me to lay down with my baby and go to bed that I needed some sleep and it was fun sweetheart be good head and lay down with your baby in the bed now they're going to testify against oneself the things they didn't say same things they did they did say that and they going to say they didn't say it and so I had a whole case plus the foster care lady wants my baby and that's the biggest problem they want to put us into summer in the city by the federal her they're not let me visit my daughter I'm clean they're not let me visit my daughter I haven't done nothing wrong she should be at home I just got her back that doesn't matter because I'm back in this courtroom I have a lawyer that he likes but she's not doing nothing but help my father she's not on my side at all she's not she even a horse me and blows me off she's very rude to me and I'm just not on my best in my best interest she will not let me if I don't know lawyer or switch lawyers she has a hold on me and will not let go she is always for DSS she does not fight back she doesn't help me arguing anything she just wants me to do everything that they say even though they can hurt me also this is very scary for me cuz I'm about to leave my only daughter that I have left over five children total accounting her only have 5 children I would least like to raise one of my children I know I can I do have them up if you better under control I go to a doctor to White Lindsay Haven Ministries front almost 3 years now he has written many letters just gave me full sole custody not even a year ago and they have taken baby 2 months ago and she's been a foster home with the same woman that has two children that's been sexually and physically abused and that have been pinching and hurt my daughter with those bruises all over her body and I have that on record anywhere I lost my phone 2 days before court and that obvious kind of cleanses and funny huh well anyway that's kind of funny huh that I lost my phone and and anyway will the fossil ladies fighting me for custody and I guess you might win if I don't get a lawyer that's in the fight for me because this lawyers not going to fight for me she's not doing nothing and that kinship with has to be in place but they're like moving up moving along nothing's going right it's all about this fossil lady getting cussed and their dragon all out I might get my visitations once a week once a week that's nothing I should be getting her back. This is all a bunch of Andy someone to take my case this has the corner put a lawyer that's against me there once my father or more left the foster lady and to go with the SS this recommendations and that's what she still ain't and she's trying to take my visitation and give it to my father and trying to tell me to sit there not good in my visitation with my dad do it or we just started reading vacation and to start of the scope sitting which I have the nothing wrong I have done nothing wrong I just come over about 8 months yet look I've been clean for 3 years on this and I have proof wonder test showed and my hair test it is Bob southern nurse called on me at the hospital since I was Hound wrong with it wasn't they did it you're answering ok a baby how the absence Oltorf to the hospital late any mother would there I was in nurses all look at life would be here the computer in the sea a flag on flight for all kind of stuff and yes is history and stuff in the washing clothes sleep well too women we're having to nursery giggling they're very young scooter nurses and I was trying to say my baby and I want him to my bathing call Walter silent to take it out and they started giggling well I told the head nurse so is your resume me and she's home I was paranoid lay down the doctor came in told me to get up that was mumbling I was falling asleep she's wheezing but daughters area and David are the screen that you told me to lay down with my baby and go to bed that I needed some sleep and it was fun sweetheart to go ahead and lay down with your baby in the bed now they're going to Steph is me and said that things they didn't say save things I did the best say then they going to say they did say it and so I gotta whole case plus the false hair lady wants my baby and that's the biggest problem they want to cut us and two separate rooms and see who bought in Fairwood her they're not let me have is my daughter I'm clean they're not let me visible out I haven't done at the wrong she should to be at home I just got her back because his mad at me cuz I'm back in this quarter in mind having a liar that he life but she's not doing nothing but help my father she's not on my side at all she's not she even a North me and blows me off she's very rude to me and I'm she's not on my test in my best interest she when I let me find a no liar or switch lawyer she has a hold of me and will not let go she is always for DSS she does not fight back she doesn't help me are you anything she is one thing dear think that they say even though they can hurt me also this is first here for me cuz I'm not to lose my only daughter that I have left I bought 5 children total counting her only have 5 children I will be slight to trace one of my children I know I can I do have enough if she better run at control I get to a doctor the white Lindsay Haven minutes from Thomas 3 years now he has room in the letters the judge gave me fool Socastee not even a year ago and they have taken baby 2 months ago and she's been in foster home with the same woman that has two children this is sexually and physically abuse and I have been painting in hurt my daughter with those freezes all over her body and I have the owner recording well I lost my phone two days before horse and that obvious kind of kisses and funny huh well anyway that's kind of funny huh. Lost my phone and and anyway well the Fox related fighting me for custody and I guess you might win if I don't get a lawyer this in a fight for me hostess lawyers I'm going to fight for me she's not doing nothing and the hint ship it has to be in place but they're like moving on moving the long nothing's going right it's all about this foster lady getting custody and their dragon all out I might get my visitations once a week once a week that's nothing I should be getting her back. It this is all a bunch of bull and I need someone to help me I don't have a lot of money at all but I would've had a plan if I have to I'll whatever I have to do please help me if you can and call me back and let me know what to do Denny's be investigation New Hanover County social service and I can give you names that you would love to have they're giving baby the way to foster parents that giving maybe the way from money and I can't a you and let you know all about it please get ahold of me my name is Robert North this is really really bad and I paint the whole crew courtroom is in on it and I hate to find out the judges would have I known him for so long and I like him but for some reason I feel like maybe he is too please contact me as soon as possible thank you I need a liar I need a lawyer as soon as possible I need help please to beat this case while you my daughter forever my only child I have left I have a good mother I'm a Christian I go to church I'm a choir director I sing in the choir I hope with the church child daycare I found some temporary job I'm doing the best I can I have my own place I'm trying for my license I have other car just got I got to get my license now please help me someone please please please before the Foster lady gets custody cuz that's what they're all trying to do they all like her and they don't like me and they're not working through it about her with me like they're posted by judge's orders
Apr 26th, 2017
Hadassah W. from Brooklyn, NY signed.
Apr 26th, 2017
kenneth k. from Long Beach, CA signed.
Apr 26th, 2017
Someone from Sophia, NC writes:
my son was taken from me and my wife by n.c. dcfs and for no other reason than the fact that we are going thru hard times he is a special needs child and was diagnosed with so many illnesses by the dcfs and there paid doctors and physicians and they removed him from our home over 5 years ago he is now in his 8th foster placement home and I have been able to see him only 2 times in over 5 years he's been gone now into the fifth year and I got a letter at my home they came with 2 police officers and accused me of sexual abuse on my son and the letter went into detail with the false accusation it is always something they come up with to keep my son from me and it is like he is a prisoner from me and my wife we have been in and out of court for over 5 years and it seems to never end and we do nothing but worry about him always about the foster homes he is placed into and if the abuse is done to him it would be hidden in these homes they do not tell the parents nothing about there child or children it is like they take them away and the parents have no rights at all nor do the children.
Apr 25th, 2017
Mindy R. from Trinity, NC writes:
This is very true. I have no record & no drug problems & they took my child over a "domestic violence" incident 5 months before she was born, this was a sleepwalking incident with my husband due to ptsd & he has been in treatment since with no further episodes. They only want federal funding.
Apr 24th, 2017
Someone from Rialto, CA writes:
There are 1000 petitions over Child Support Corruption, Child Support Employees commit Felony Level Extortion & Fraud , States ask for Government Funding but profit off 16 million non-custodial parents , How long does the Government expects this to continue ? It's unconstitutional , violates Civil Rights, debtors prison is ILLEGAL,
Apr 24th, 2017
Candace S. from Lexington, KY writes:
On Jan 22, 2013 CHFS in Lexington Ky and 5police officers came into my home in removed my kids. I did not answer the door I was asleep in my room just getting off from that morning, My brother and his ex girlfriend were sitting in the front room and my kids were in their room. I woke up to light in my face saying where's it at (repeatedly) I finally got up and realized it was 3policers in my office my room searching in my closet, under my bed i asked the officer what he was talking about he said we got a called stating that you had guns and drugs in your house so we are assisting CHFS to remove your kids. I said sir there is no drugs and here so why are yall searching my home without warrant, I goes into my kitchen and 2 police officer and 2 Social Workers is standing there. I asked what is going on in why are yall in my home where is the paper worker, the Worker Carolina Glass said Judge PhilPot signed a order for my to be removed because he felt that the kids were imminent dangers. The social worker never showed me any paper and the police never showed me a warrant to search my home, not caring about my constitutional rights 1st Amendment 4th Amendment,6th Amendment 9th Amendment and 14th Amendment. The Judge Kathy Stein is not a good judge she do not know what she is doing she thought the perpetrator was my man and he were my brother. My Lawyer was no help at all, he were against me for a whole year, he never filed anything, motion anything, he never said really anything, me not knowing my rights didn't know I can fire him. The Judge appointed me another Lawyer her name was pam Ledgewood she is most definitely not a good appointed attorney she is against helping reuniting parents together too because if they bonus and raising they receive by adopting kids out. My first case worker Angela Smith got fired but she were for me, she was working on returning my kids home. I couldn't take my newborn home on August 8,2014 because they said I had case open and because I had barbiturates in my system from the doctor prescribing me pain medication during my pregnancy. They violated my rights. After my case worker Angela Smith got fired, I got Shay Blackford me and her didn't see eye to eye because she said that I acted mental retardy, and she lied and took a picture of a end of black mild and stated I her paper work that it was a marijuana and I was dropping at the CAPS office 3 times a week, on that same day she supposedly found a marijuana joint, I had to go to the CAPS office in drop and it was negative, but she still lied under to the judge stating that it was weed. Before she got off on my case she recommended for goal plan to change to adoption, then a woman name Cynthia Ready got on my case, she was listening to everything Shay Blackford told her to do, she never made a case plan out for me she just wanted me to continue the one Shay BlackFord had which I had already done. They need to be brought justice because they is perjurying, lieing, avoiding and not listening to Parents Constitutional Rights. They suppose to be bringing families together instead they are tearing families apart. I have no history of Drug Abuse, Child Abuse, Neglecting or etc, I dropped at the CAPS office over 267 times all negativity, I took. Parenting classes, I am a good Mother and I have been fighting for kids 3 years. Judge Kathy Stein terminated rights for my 3youngest and not my 2 oldest but no one will talk to me telling me have no rights, I have filed a appeal for my 3youngest and am still waiting to see what to do with my 2 oldest. The system is messed up Lexington Ky, they are all about getting more money in their pockets and not worrying about the kids safety. They violated so many rights of mine it is a damn shame. They refuse to give family members that were willing to get my kids, I never went to any doctor visits, they put my kids my 2 oldest on medicine and didn't tell me they told me. My kids hair has fell out due to lack of combing and taking care of.
Apr 24th, 2017
Jamie R. from Lindsey, OH signed.
Apr 23rd, 2017
gloria t. from Norfolk, VA signed.
Apr 23rd, 2017
Someone from Norfolk, VA signed.
Apr 23rd, 2017
Someone from Norfolk, VA signed.
Apr 20th, 2017
amber b. from Union, MI writes:
Cass county Michigan came to my home and removed my children with no grounds of removal my oldest is special needs and has never been away from me my kids are well taken care of my special needs son has alot of doctor appointments and takes meds everyday and none of m children has ever missed a doctors appointment a dose of meds they are clean with a beautiful home with eerything they want and need i have never been in trouble or had cps called on me and they took my kids and placed hem in foster care where they are now having a hard time in school with behavior and everyday tasks they want to come home and now they are saying after 4 months of fighting for my kids i all of a sudden have a drug problem and keep having positive drug test which is totally bogus. They cps system is the most broken system i have ever seen they are not about helping familys or the childrens best intrest they only care about ripping loving families apart for the grant money they recieve each month something needs to happen and these people need to be stopped.
Apr 20th, 2017
Denise W. from Santa Fe, NM writes:
I have seen so many people go through the most insane things with CPS. If the family is poor, then their children are taken away and given to families who abuse them. If the family is wealthy, abused children are returned for more abuse. CPS really needs to be looked at.
Apr 20th, 2017
Someone from Cohoes, NY writes:
As a person who has worked in education and in the federal arena it is discouraging to find myself trapped within a system that further victimizes survivors of domestic abuse by allowing narcissistic personality disordered individuals to drag their ex spouses on to court on false charges of abuse and neglect in order to create more harm for an ex spouse whom they no longer have control over. The fact that law guardians and judges are removing children from safe and loving homes with out any prior knowledge of actual circumstances and taking one spouses word while helping them to slander and victimize the other is abhorrent. serious reform and changes need to be addressed in this system and law guardians and judges need to be reminded that they are playing with peoples lives and the psychological well being of the children of this state. They are creating entitled psychopathic children when they do not take the entire situation in to consideration and make decisions based on a man calling a woman names and not offering proof. Additionally, after an ex spouse is allowed to file ten years of unfounded closed cps investigations, judges should be made aware that these heinous individuals are using the system to use their child as a pawn to hurt an ex spouse. The system desperately needs to be fixed immediately.
Apr 19th, 2017
Sandy S. from Stephenville, TX writes:
Corrupt and answers to no one Removes children that don't need to be removed
Apr 19th, 2017
Someone from Vero Beach, FL signed.
Apr 19th, 2017
Amy Lynn T. from Yreka, CA signed.
Apr 18th, 2017
danica m. from Middletown, OH writes:
I too Danica Mitchell have been a been at the hands of cps in Cincinnati they don't have no proof violated my rights and the magistrate is very in ethnical they took my kids off he say she say even though I had all the proof from schools and neighbors and doctors this claim never happened my number is 5133014243 I am asking for help my paid lawyer is scared of cps
Apr 17th, 2017
Rochelle B. from Syracuse, NY writes:
Onondaga County in Syracuse, N.Y. is very corrupt and racist and my children were abused, neglected and endangered by the cps workers & their co-conspirators: Judge Michael L. Hanuszczak, County Attorney Louis Dettor & Robert Durr, County cps worker Teri Mages, Andrea Levandowski, Kevin Haywood, Mary Woodfork, Lynn Carrier, James Czarniak, Dorothea Hogan, Todd Guerin, Maria Gonzalez, Melissa Miner & a host of others cps workers; The county commissioner, The Onondaga County family court, its clerks and guards, My children's attorney Arlen Bradshaw, my attorneys Christine Cook, Linda Gehron, Nancy Farrell, Amanda Mchenry, William Balduf, Stacey Balduf, & possibly John Cirando, Judge James Tormey, Judge Martha Walsh-Hood, Syracuse Police, Syracuse District Attorney, Syracuse Mayor, Syracuse Sheriff, New York State Police, New York State Assembly, New York State Representative Killibrand, Syracuse Common Council, Elmcrest Family Center, Dr. Weeks Elementary & their principal, vice Principal, their nurse & social worker Kristen Mooney, Franklin Elementary & teacher Ms. Polmeroy & their nurse, Lemoyne Elementary, Syracuse City School District, Foster Parent Cynthia Griffin, Catholic Charities, Salvation Army Parent Center, New York State & The Federal Government because my two daughters were kidnapped without warrant and unlawfully for four months and even after my acquittal the county attorney reseizured my kids 24 hours and my fraudulent attorney said nothing and was in full participation of this corruption. My children were both injured, neglected, defamed, lied on, and their attorney Arlene Bradshaw was a friend to the court and made such a dramatic scence when I tried to file for an appeal after my kids removal and told the court staff make me leave and refused me service, I left and filed a complaint. Arlene Bradshaw & her co-conspirators are rasict, corrupt, evil child abusers, kidnappers, human traffickers, and should never be allowed around children in any compacity. This Onondaga County Family Court should have mandatory surveillance in the courtrooms and federal neutral overseers and onsite advocates for families. These Onondaga County court officials broke the law, hurt my kids and in my march 2016 appearance the county caseworker Andrea Levandowski said on the record that " nobody likes her" in reference to me but not being liked is not a crime or inninent danger and the "nobodies" that don't like me committed a hate crime by doing these cruel & unusual acts against my children & I. My children & I were and our being discriminated against, had and have our civil, human & God given rights violated as well, as our 1st amendment right because I was threaten with assault and the loss of my kids if I spoke, our 4th, 5th, 6th, 7th, 8th, 9th 10th, 13th, & 14th amendment rights. The authorities are failing to act and have black-listed me and these oath takers public servants breech their oath of office and are committing fraud, coercement, extortion, refusal of court files and records, witness and evidence tampering, conspiracy, retaliation, harassment, creating fake documents, kleptocracy and treason. Please someone help me get justice for my two daughrers my two daughters Faith & Hope. We will never be the same! I have posted songs of facebook and twitter. I have never hurt anyone and these court officials are the true children abusers. I sat in that courtroom and court house and saw how court officials treat families and there has to be some overseeing and reform. My case number is N.N.5875-15, N.N.5876-16 & family file 13079. I just recieved today a letter from C. P.S Worker Dorothea Hogan with fake documents that are poorly copied and unreadable, without signature claiming to be a warrant. I was acquitted on 10-20-2016 on my oldest daughter's birthday and this family court resiezured my kids 24 hours and thwn madr me sign in duress an order of protection against my two daughters unlawfully. These C.P.S. workers & their co-conspirators should be arrested for falsifing these documents.
Apr 17th, 2017
SANDRA S. from Stockton, CA writes:
"CPS " in San Joaquin County has been Given WAY.... to much POWER. They have their own court procedings AND un- justly "TRIALS" . They get away with setting stipulations varying case to case . No concistancy. THEIR OPIONIONS somehow turn into facts due to lack of Intrest BY COUNTY counsil / misrepentation . Why would they work for parents getting their child /children back when the bonus given at end of year is given for just the oposite. EXAMPLE FAST TRACK ADOPTION BONUS. I FEEL IT SHOULD BE TO AIM FOR REUNIFACTION . PARRENTS/CHILDREN ... NOT RIPPING FAMILYS APART. THUS CAUSING ADOPTION WRKS TO NOW STEP IN AND GET THEIR PART OF..." IN MY OPIONION ...HUMAN TRAFFICING". STABLE WORKING MOTHER FATHERS ARE BEING RIPPED APART ASKED TO DO PROGRAMS DURING WORK HOURS ALONG W HOUR VISIT A WEEK MISSING DAYS OF WORK IN WITCH MAKES IT HARD TO PROVIDE AND MAINTAIN FOR BILLS AND RENT
Apr 15th, 2017
Someone from Sierra Vista, AZ writes:
Single mom, new and great job for prominent Dr. Oh you just started? Well you better keep your job, but I want you and/or you kids to be at these 6 different appointments. Oh, that might hurt toyboy your new job u expect you to keep? Oh well, not my problem. Oh the kids Dr thinks they ate just fine, too bad, now I'm gonna make you take your kids to an appointment I make to make sure they are meeting Thier milestones. Screw what Thier Dr says. THAT US AZ CPS right now!!
Apr 13th, 2017
Someone from Farmington, MI signed.
Apr 13th, 2017
Jo J. from Monroe, MI writes:
They Violated my daughters rights took her children because of Mental illness and would not give my grandchildren to know one in my Family.So Corrupt Lied Several times in Court and got got.I gave nothen good to say about them.My grandbabies have now been Adopted.Breaks my Heart
Apr 12th, 2017
Janine B. from Glen Head, NY writes:
IM A Victim OF ORGANIZED GANG Stalking ELECTRONIC TORTURE AND ALL THIS CURROPTION HAS TO STOP IMMEDIATELY! All victims should be compensated!
Apr 12th, 2017
Jane d. from Martinez, CA writes:
Check out www.ripoffreport.com where you can find over 625 complaints on CPS scams: http://www.ripoffreport.com/reports/outrageous-popular-rip-off/child-protective-services
Apr 11th, 2017
Adreana M. from Buffalo, NY writes:
Erie county family court has been proceeding with further orders even though the original case has been withdrawn in the beginning with neglect/abuse petitions from cps! this went on for 5mths last year before dismissing the whole case and it is now happening to me again! Please help save my children from the corrupt system. I am a former foster parent, bus driver i protect other peoples children who's protecting mines?
Apr 11th, 2017
scott b. from Bloomington, IN writes:
How do i join to sign a petition or whatever against cps and all they do. I have had a horrible experience and time with them and know around 25 to 40 people who feel the same. While going to court i collected peoples names and numbers and will do whatever to help bring them down
Apr 11th, 2017
Richard B. from Greeneville, TN writes:
End gender bias against single men who wants to be in their children's lives. Most or all states when a child is born out of wedlock most generally the single woman has full legal custody of the children. There are a lot of major barriers for any single father to become involved in his children's life.
Apr 10th, 2017
NOHEMI E. from Bellingham, WA writes:
I am requesting congress to investigate the corruptive abuse of authority that CPS has used against me and many other families. False allegations of abuse / neglect / maltreatment were filed against me by the Department of Social and Health Services in Vancouver Washington on June 3rd 2015. This occurred after I had walked out on my teenage son's probation officer. I had been having problems with my son and things escalated to the point that he was arrested and charged with false imprisonment and assaulting me and his older brother. CPS removed my son from juvenile detention center and started court proceedings against me. I have not seen or heard from my son for almost two years. CPS has denied me visitation, and reunification. NO FACTUAL EVIDENCE has ever been presented at court or at the administrative hearings. My case is still ongoing. I can't even find an attorney to help me. A lot of what CPS is doing is totally unconstitutional and amounts to HUMAN TRAFFICKING • Removal of child without factual evidence contravened RCW 13.34.050, RCW 13.34.062 and RCW 13.34.090 • CPS has failed to establish that a pattern of abuse, neglect and/or maltreatment exists in accordance with RCW 26.44.020; Wash. Admin. Code § 388-15-009. • Contradictory to RCW 13.34.062(2015) I was never provided with notice of the shelter care hearing. • Denial of shelter care hearing right waived by court appointed attorney, Rachel Brooks (CD) contravening RCW 13.34.065(3) (b) • RCW 13.34.050 (2) any petition that does not have the necessary affidavit or declaration demonstrating a risk of imminent harm requires that the parents are provided notice and an opportunity to be heard before the order may be entered. • CPS did not even have a court order signed by a judge showing imminent danger and /or exigent circumstances authorizing the removal of my son from my custody or from juvenile detention.
Apr 10th, 2017
CaSaundra D. from Wasilla, AK writes:
Alaska OCS fabricated evidence and removed my children from my care. They are out of control and must be stopped immediately. They are the ones abusing children.
Apr 9th, 2017
Lisa R. from Winnsboro, TX writes:
I've fought this system for 30 yrs. They steal cute sellable adoptable kids when they have extended loving families, I'm ashamed, angry etc at our government and their agendas, it's time we fight for our rights, stop the injustice and corruption in our courts justice system and all child production agencies
Apr 8th, 2017
Lisa R. from Winnsboro, TX writes:
I have 4 daughters ,all different examples of corruption, wood county texas is raping us for money and our children, I have so much evidence . They must be stopped, their also defrauding government funding, private contractors, everyone in the courts and cps get a kick back, they're all corrupt.
Apr 8th, 2017
mary y. from Yucca Valley, CA writes:
my grandchildren were taken away and put into foster care where they were abused and the social worker knew about the bruises and said the children showed signs of anxiety from being abused by my daughter but that is untrue she never abused them they were being beaten in the foster home and the case worker neglected to protect them.
Apr 7th, 2017
Someone from Ruth, MI writes:
I fully support this petition.