CPS family court corruption
Messages Sent So Far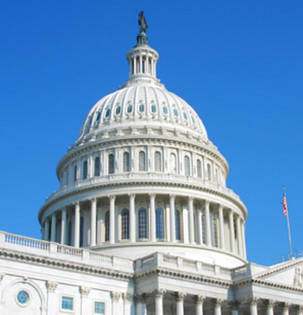 Families are being abused by State CPS and Family Courts through out the United States of America, this is a major issue that needs to be addressed, Families that have had their civil rights violated through family court proceedings and the fact that all due process and constitutional rights are violated and manipulated by family court judges, District Attorneys, and Commissioners of /social services departments as well as CPS workers, and court appointed attorneys that are not working for the clients but have helped incriminate parents. Also of extreme interest, is obtaining names/phone/location of CPS workers who are falsifying or have falsified documents in court and who have lied in a court setting. The people of New York State and the People of the United States of America demand a full investigation of all departments, and the termination of department until further the people also wish to sue for government entrapment as well as a suit brought against the case workers, family court judges, and district lawyers. The People through discovery have found:

1. The imbalance of funding is creating corruption

2. Corruption has filtered through all manner of government and related agencies

3. Judicial decisions violate the public trust

4. Laws are created and passed that give parens patriae unlimited power not provided by the Constitution

5. The pendulum has swung to create a monopoly strategy of funding extracted from dwindling Social Services that have been set up to help families in need is devastating families across America

6. Children's lives are at stake while in the care of government funded agencies, such as rape, sexual abuse, physical abuse and neglect, mental abuse, and statistics show our children are being killed while in government placements out side of the parental home/or close relatives

7. That the states are not following guidelines placing children with relatives but are screening them out using different criteria with foster families, or falsifying documents to entrap parents and not keeping the children in the home with parents but removing the children without due process or any true purpose other then to incriminate parents/family members and to insure family is unfit

8. That pockets of tyranny are going unchecked without recourse

9. Congress local government/ civil and family courts is not responsive to The People

10. That The People have been turned away from civil courts, and from family courts higher court of appeals, only to remain battered and bruised by the tyranny of these local government funded courts as the judges, case workers/commissioners and district attorneys mock the outraged parents and children of which they so willingly strip of their civil rights and liberties

The People are declaring a public health crisis and human rights violation as well as their Civil rights are being stripped and taken from them and their families, as a result of these above atrocities and also In addition, The People find the Parens Patriae to be more than a doctrine but a specialized position created by the government for the government that violates Article 1 Sec 9, 10: No title of nobility or honors shall be granted by the United States. The title extends to the courts, Childrens Administration and public education violating Amendment 14 depriving persons of life, liberty and property without due process. The position applies as a collective.

The People are ordering an investigation of the departments as well as Family courts through out the United States of America and most important in New York State the people of the United States ask that all family court files,case files, court tapes, and videos be put into the investigation, as well as there be a federal lockdown on all CPS and family courts so that no tampering of documents can be done by such agencies, the fact is family court documents will show the fact that they are mishandled and manipulated by these agencies to insure incriminating charges are inevitable and due process is not being carried out, civil rights are violated, all human rights are violated and the United States Constitution is not on the agenda of these agencies. And the people of the United States of America are being abused by these powers.


Public Comments
Apr 18th, 2017
danica m. from Middletown, OH writes:
I too Danica Mitchell have been a been at the hands of cps in Cincinnati they don't have no proof violated my rights and the magistrate is very in ethnical they took my kids off he say she say even though I had all the proof from schools and neighbors and doctors this claim never happened my number is 5133014243 I am asking for help my paid lawyer is scared of cps
Apr 17th, 2017
Rochelle B. from Syracuse, NY writes:
Onondaga County in Syracuse, N.Y. is very corrupt and racist and my children were abused, neglected and endangered by the cps workers & their co-conspirators: Judge Michael L. Hanuszczak, County Attorney Louis Dettor & Robert Durr, County cps worker Teri Mages, Andrea Levandowski, Kevin Haywood, Mary Woodfork, Lynn Carrier, James Czarniak, Dorothea Hogan, Todd Guerin, Maria Gonzalez, Melissa Miner & a host of others cps workers; The county commissioner, The Onondaga County family court, its clerks and guards, My children's attorney Arlen Bradshaw, my attorneys Christine Cook, Linda Gehron, Nancy Farrell, Amanda Mchenry, William Balduf, Stacey Balduf, & possibly John Cirando, Judge James Tormey, Judge Martha Walsh-Hood, Syracuse Police, Syracuse District Attorney, Syracuse Mayor, Syracuse Sheriff, New York State Police, New York State Assembly, New York State Representative Killibrand, Syracuse Common Council, Elmcrest Family Center, Dr. Weeks Elementary & their principal, vice Principal, their nurse & social worker Kristen Mooney, Franklin Elementary & teacher Ms. Polmeroy & their nurse, Lemoyne Elementary, Syracuse City School District, Foster Parent Cynthia Griffin, Catholic Charities, Salvation Army Parent Center, New York State & The Federal Government because my two daughters were kidnapped without warrant and unlawfully for four months and even after my acquittal the county attorney reseizured my kids 24 hours and my fraudulent attorney said nothing and was in full participation of this corruption. My children were both injured, neglected, defamed, lied on, and their attorney Arlene Bradshaw was a friend to the court and made such a dramatic scence when I tried to file for an appeal after my kids removal and told the court staff make me leave and refused me service, I left and filed a complaint. Arlene Bradshaw & her co-conspirators are rasict, corrupt, evil child abusers, kidnappers, human traffickers, and should never be allowed around children in any compacity. This Onondaga County Family Court should have mandatory surveillance in the courtrooms and federal neutral overseers and onsite advocates for families. These Onondaga County court officials broke the law, hurt my kids and in my march 2016 appearance the county caseworker Andrea Levandowski said on the record that " nobody likes her" in reference to me but not being liked is not a crime or inninent danger and the "nobodies" that don't like me committed a hate crime by doing these cruel & unusual acts against my children & I. My children & I were and our being discriminated against, had and have our civil, human & God given rights violated as well, as our 1st amendment right because I was threaten with assault and the loss of my kids if I spoke, our 4th, 5th, 6th, 7th, 8th, 9th 10th, 13th, & 14th amendment rights. The authorities are failing to act and have black-listed me and these oath takers public servants breech their oath of office and are committing fraud, coercement, extortion, refusal of court files and records, witness and evidence tampering, conspiracy, retaliation, harassment, creating fake documents, kleptocracy and treason. Please someone help me get justice for my two daughrers my two daughters Faith & Hope. We will never be the same! I have posted songs of facebook and twitter. I have never hurt anyone and these court officials are the true children abusers. I sat in that courtroom and court house and saw how court officials treat families and there has to be some overseeing and reform. My case number is N.N.5875-15, N.N.5876-16 & family file 13079. I just recieved today a letter from C. P.S Worker Dorothea Hogan with fake documents that are poorly copied and unreadable, without signature claiming to be a warrant. I was acquitted on 10-20-2016 on my oldest daughter's birthday and this family court resiezured my kids 24 hours and thwn madr me sign in duress an order of protection against my two daughters unlawfully. These C.P.S. workers & their co-conspirators should be arrested for falsifing these documents.
Apr 17th, 2017
SANDRA S. from Stockton, CA writes:
"CPS " in San Joaquin County has been Given WAY.... to much POWER. They have their own court procedings AND un- justly "TRIALS" . They get away with setting stipulations varying case to case . No concistancy. THEIR OPIONIONS somehow turn into facts due to lack of Intrest BY COUNTY counsil / misrepentation . Why would they work for parents getting their child /children back when the bonus given at end of year is given for just the oposite. EXAMPLE FAST TRACK ADOPTION BONUS. I FEEL IT SHOULD BE TO AIM FOR REUNIFACTION . PARRENTS/CHILDREN ... NOT RIPPING FAMILYS APART. THUS CAUSING ADOPTION WRKS TO NOW STEP IN AND GET THEIR PART OF..." IN MY OPIONION ...HUMAN TRAFFICING". STABLE WORKING MOTHER FATHERS ARE BEING RIPPED APART ASKED TO DO PROGRAMS DURING WORK HOURS ALONG W HOUR VISIT A WEEK MISSING DAYS OF WORK IN WITCH MAKES IT HARD TO PROVIDE AND MAINTAIN FOR BILLS AND RENT
Apr 15th, 2017
Someone from Sierra Vista, AZ writes:
Single mom, new and great job for prominent Dr. Oh you just started? Well you better keep your job, but I want you and/or you kids to be at these 6 different appointments. Oh, that might hurt toyboy your new job u expect you to keep? Oh well, not my problem. Oh the kids Dr thinks they ate just fine, too bad, now I'm gonna make you take your kids to an appointment I make to make sure they are meeting Thier milestones. Screw what Thier Dr says. THAT US AZ CPS right now!!
Apr 13th, 2017
Someone from Farmington, MI signed.
Apr 13th, 2017
Jo J. from Monroe, MI writes:
They Violated my daughters rights took her children because of Mental illness and would not give my grandchildren to know one in my Family.So Corrupt Lied Several times in Court and got got.I gave nothen good to say about them.My grandbabies have now been Adopted.Breaks my Heart
Apr 12th, 2017
Janine B. from Glen Head, NY writes:
IM A Victim OF ORGANIZED GANG Stalking ELECTRONIC TORTURE AND ALL THIS CURROPTION HAS TO STOP IMMEDIATELY! All victims should be compensated!
Apr 12th, 2017
Jane d. from Martinez, CA writes:
Check out www.ripoffreport.com where you can find over 625 complaints on CPS scams: http://www.ripoffreport.com/reports/outrageous-popular-rip-off/child-protective-services
Apr 11th, 2017
Adreana M. from Buffalo, NY writes:
Erie county family court has been proceeding with further orders even though the original case has been withdrawn in the beginning with neglect/abuse petitions from cps! this went on for 5mths last year before dismissing the whole case and it is now happening to me again! Please help save my children from the corrupt system. I am a former foster parent, bus driver i protect other peoples children who's protecting mines?
Apr 11th, 2017
scott b. from Bloomington, IN writes:
How do i join to sign a petition or whatever against cps and all they do. I have had a horrible experience and time with them and know around 25 to 40 people who feel the same. While going to court i collected peoples names and numbers and will do whatever to help bring them down
Apr 11th, 2017
Richard B. from Greeneville, TN writes:
End gender bias against single men who wants to be in their children's lives. Most or all states when a child is born out of wedlock most generally the single woman has full legal custody of the children. There are a lot of major barriers for any single father to become involved in his children's life.
Apr 10th, 2017
NOHEMI E. from Bellingham, WA writes:
I am requesting congress to investigate the corruptive abuse of authority that CPS has used against me and many other families. False allegations of abuse / neglect / maltreatment were filed against me by the Department of Social and Health Services in Vancouver Washington on June 3rd 2015. This occurred after I had walked out on my teenage son's probation officer. I had been having problems with my son and things escalated to the point that he was arrested and charged with false imprisonment and assaulting me and his older brother. CPS removed my son from juvenile detention center and started court proceedings against me. I have not seen or heard from my son for almost two years. CPS has denied me visitation, and reunification. NO FACTUAL EVIDENCE has ever been presented at court or at the administrative hearings. My case is still ongoing. I can't even find an attorney to help me. A lot of what CPS is doing is totally unconstitutional and amounts to HUMAN TRAFFICKING • Removal of child without factual evidence contravened RCW 13.34.050, RCW 13.34.062 and RCW 13.34.090 • CPS has failed to establish that a pattern of abuse, neglect and/or maltreatment exists in accordance with RCW 26.44.020; Wash. Admin. Code § 388-15-009. • Contradictory to RCW 13.34.062(2015) I was never provided with notice of the shelter care hearing. • Denial of shelter care hearing right waived by court appointed attorney, Rachel Brooks (CD) contravening RCW 13.34.065(3) (b) • RCW 13.34.050 (2) any petition that does not have the necessary affidavit or declaration demonstrating a risk of imminent harm requires that the parents are provided notice and an opportunity to be heard before the order may be entered. • CPS did not even have a court order signed by a judge showing imminent danger and /or exigent circumstances authorizing the removal of my son from my custody or from juvenile detention.
Apr 10th, 2017
CaSaundra D. from Wasilla, AK writes:
Alaska OCS fabricated evidence and removed my children from my care. They are out of control and must be stopped immediately. They are the ones abusing children.
Apr 9th, 2017
Lisa R. from Winnsboro, TX writes:
I've fought this system for 30 yrs. They steal cute sellable adoptable kids when they have extended loving families, I'm ashamed, angry etc at our government and their agendas, it's time we fight for our rights, stop the injustice and corruption in our courts justice system and all child production agencies
Apr 8th, 2017
Lisa R. from Winnsboro, TX writes:
I have 4 daughters ,all different examples of corruption, wood county texas is raping us for money and our children, I have so much evidence . They must be stopped, their also defrauding government funding, private contractors, everyone in the courts and cps get a kick back, they're all corrupt.
Apr 8th, 2017
mary y. from Yucca Valley, CA writes:
my grandchildren were taken away and put into foster care where they were abused and the social worker knew about the bruises and said the children showed signs of anxiety from being abused by my daughter but that is untrue she never abused them they were being beaten in the foster home and the case worker neglected to protect them.
Apr 7th, 2017
Someone from Ruth, MI writes:
I fully support this petition.
Apr 7th, 2017
Rubina P. from Lilburn, GA writes:
I found your site after discovering the web of foster care deception! These children sufferings should not go unpunished, and I hope and pray for a better solution to their housing and care. Your ideas are remarkable and I fully support your petition!
Apr 6th, 2017
Someone from Ashland, ME writes:
we need to gather everyone an go see trump. march infront of white house. fck north korea / china / @n so on... what about our babies here lets fix this sht NOW
Apr 6th, 2017
Mary V. from Washington, DC writes:
Families cannot win in the probate court system, because the so-called 'guardians of the court' are corrupted and in the business of judicial theft
Apr 5th, 2017
Crystal M. from Landrum, SC writes:
Spartanburg County SC should definitely be included.
Apr 5th, 2017
erica D. from Granite Falls, NC writes:
Someone sure needs to check out Caldwell County N.C.
Apr 4th, 2017
Spencer A. from Denver, CO signed.
Apr 4th, 2017
Kathryn K. from Bullhead City, AZ writes:
CPS has lied and took my sons children away. They talked to his dad and told him things that wasn't in the lawyer report! They brought the kids in to court in the same clothes as the day before but they were filthy! The Foster Care treats the kids bad they are not used to this kind of treatment! These people don't wan tmy son to have his children back!
Apr 2nd, 2017
Barnypok u. from Fpo, AP writes:
o2DYc7 http://www.LnAJ7K8QSpkiStk3sLL0hQP6MO2wQ8gO.com
Apr 1st, 2017
Stefanie R. from Toccoa, GA writes:
Our children are not for sale!
Mar 31st, 2017
Someone from Brewster, KS writes:
Keep informed. This has happen to my family what can I do to end this m my child that's suffering emotional tragic damage therapy n year to see slinging aometjimg
Mar 31st, 2017
Shaun S. from El Prado, NM writes:
Rights of fathers are trampelled by a disfunctional system It never raises any good cause by using easy generalizations Money, above all else, predicts outcome!
Mar 31st, 2017
Connor W. from Danville, IA writes:
False allegations are putting my mother and my brother in trouble, that there is no proof for. They are all false, and them seem to not care. They took a un-true story and are turning it into a nightmare to ruin our families. It puts great stress on my brother and I, and my mother. She doesn't deserve any of this.
Mar 31st, 2017
Cameron R. from Philadelphia, PA writes:
We people must fight back agent the government in their agents. We need the President of the united state to step up in protect hour civil rights.
Mar 29th, 2017
mr k. from Scottsdale, AZ signed.
Mar 29th, 2017
Tanya R. from Piedmont, MO writes:
DONT I KNOW THEY VIOLATE EVERYONES RIGHTS LIE TO TAKE YOUR CHILDREN LIKE THEY DID MY THIRD SET MARCH 7 OF THIS YR THEY SHOULD NOT BE ALLOWED TO MALICIOUSLY LIE CAUSE THATS WHAT THE ONES FROM ROLLA MO DID NOW THEY MAKE UP STUFF THAT HAS NOTHING TO DO WITH IT
Mar 29th, 2017
Carmen S. from Mount Gilead, OH writes:
Mar 27th, 2017
Someone from Lufkin, TX writes:
I do agree at which nobody understands how corrupt our government really is until it is their child that is in cps care and when that is then a lot of times those familys would step up,me as a mother and speaking from experience I know how family treat family and how our government treat some folks its wrong and should be very illegal, but like I say God above sees ugly and in the end we all have that day to be judged so those who do wrong and corrupt and steal our children for profit always remember every dog has their day.....
Mar 27th, 2017
Jennifer D. from Denver, CO writes:
Mar 27th, 2017
Tammi K. from Bowling Green, KY writes:
I have been fighting the ky cps for almost two years now when all i was trying to do was protect my daughter from being hurt and abused by the same drunk abused who abused me. Instead the court gave him temp custody only because they knew the state would have custody before 3 months was in and bow my child has been in states care twice all investagations have been dismissed against me and they still refuse to return my child i cant get an attorany bc there is no court case ope
Mar 27th, 2017
Shellie T. from Kerrville, TX signed.
Mar 27th, 2017
Someone from Kerrville, TX signed.
Mar 25th, 2017
Someone from Chicago, IL writes:
Mar 25th, 2017
Jacqueline M. from Elizabethton, TN writes:
CPS Has got to be reformed. They are violating parental rights and ammendments, traumatizing children and destroying american families. They are supposed to protect children from abuse not interfere with how parents choose to raise thier children, medical decisions or any otjer reazon tjey come up with. They are out of control.