Stop Workplace Mobbing and Community Based Harassment
Messages Sent So Far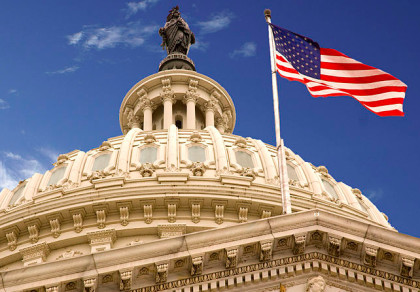 Stop Workplace Mobbing/Bullying Workplace bullying is a general ganging up by employees targeting one individual in the office, school or factory. The book Mobbing: Emotional Abuse in the American Workplace outlines how one enemy in the workplace can rally other workers to gleefully wreak havoc in the life of their colleague. It can begins with jealousy of an above average worker and then the ridicule starts. a manager feeling threatened by an overachieving subordinate almost always triggers mobbing, since the manager will rally the other employees to ridicule, harass and eventually drive the good employee out. It can also begin with gossip/slander about the individual. (See Below.) Stop Organized Harassment Community Based Harassment aka Mobbing is not new. This type of vigilante behavior has been used widely by the KKK and other fascist groups worldwide. Mobbing is a ganging up by the community against one individual in an attempt to drive the person out. Mobbing symptom number one is slander to the community about the victim. The victim?s private life is exploited in such a way to create the illusion that the person is an undesirable, dishonest, or crazy, someone that needs to be driven from the community. With the popularity of online gossip pages and message boards, a photo-shopped image, or a voice-over, could give credibility to the smear. (Also called, The New McCarthyism, see: The Progressive.) Unveiled and popularized by John Ashcroft in 2002 under Freedom Corps, a system of Neighborhood Snitches was set up to watch selected neighbors for ?Unusual behavior.? Google: Amerisnitch from Peace Corps Online. See ?FISA? and ?Fusion Centers? ACLU website. How it begins: An authority figure may approach important people in the victim?s life, family, friends, employer, neighbors, etc. and claim the victim is under investigation, thus alienating family and friends who are sworn to silence by the authority figure. (See: Indymedia, Miami, What You Can Do.) As soon as the community is convinced, the organized stalking/surveillance begins. If you know of any friends, coworkers or neighbors that are experiencing daily harassment in their lives, please do not be dismissive. They need your understanding and support. Although physical abuse is rare in mobbing, the emotional abuse can cause serious, even life-threatening illnesses. In some mobbing cases, victims have had heart attacks or serious stomach problems as a result. Unfortunately, some people enjoy being a part of these vigilante groups and have no crisis of conscience when it comes to ganging up against an individual. Single women, Teachers, Activists and Writers are often targets. Google, Mobbing: Emotional Abuse in the American Workplace and Community Based Harassment. Also, contact your State Representatives and Congress to create Legislation against Mobbing. Also read: The End of America and You have No Rights. Films: The Map of the World, The Lives
Public Comments
Oct 1st, 2010
Someone from Madison, WI signed.
Sep 24th, 2010
Someone from Kissimmee, FL signed.
Sep 20th, 2010
Someone from Haysville, KS writes:
I have been harassed for nearly 2 years it was started by law enforcement and continues despite complaints at local, state, and federal level. they are tracking me by my car xm?? or low jack?? and by my cell phone verizon refuses to give me copies of pinging to my phone without a court order.and all my complaints have been disreguardes. I was suspended from my job the other day because of stalkers efforts to escolate intensity levels. basicaly the law turns you over to the people to do the harassmsnt. and they control the harassmsnt to a degree. outside of some very spite full people.
Sep 12th, 2010
Someone from Seattle, WA writes:
This fascist behavior must stop!
Sep 7th, 2010
Someone from Portales, NM signed.
Sep 7th, 2010
Someone from Newark, NJ signed.
Sep 3rd, 2010
Someone from Nahant, MA signed.
Aug 30th, 2010
Someone from Fort Stewart, GA signed.
Aug 29th, 2010
Someone from Newark, NJ signed.
Aug 25th, 2010
Someone from Columbus Grove, OH signed.
Aug 12th, 2010
Someone from Washington, PA writes:
mobbing is a terrible action that must be stopped. People's lives are being ruined by i. Even supervisors act as though there is nothing going on. I believe this should be talked about and explained on the news. People are hurting innocent victims. Some of the people may think the person actually deserves it because of what they have been told.
Aug 7th, 2010
Someone from Dayton, NV signed.
Aug 6th, 2010
Someone from Washington, PA writes:
It is unbelieveable that our country can allow this to happen. It must be stopped. On top of all the problems it causes an individual, it costs in this country's medical expenses and the future mental health of the victims. Why do so many people who could stop this take no action? Itshould have been stopped before it spread so far. It should be on the news that this is happening and how people are talked into hurting (mobbing)innocent people. There are enough problems in the USA without this.
Jul 6th, 2010
Someone from Saugerties, NY writes:
The mental abuse and psychological trauma that I have experienced could never been put in words. For years now, myself and a number of my co-workers have been verbally battered on a daily basis. The human resource department is well aware of this ,however, looks the other way. The only way to stop this kind of crule and brutal treatment is to have laws passed. I am one of hundreds of thousands of bullied workers that are looking to our elected officals to do the right thing and STOP THIS ABUSE NOW!
Jun 23rd, 2010
Someone from El Cajon, CA signed.
Jun 23rd, 2010
Someone from Somerset, NJ writes:
In new jersey I have had my share of mobbing and these individuals seek to single you out for whatever reason they can develop because of your desire to advance yourself. The mobbing that I had to endure was everyday and these instances even included name caller and constant observing as well. In one incident the mobbers came into my public libray and Shop Rite as well to persist with the harassment. Something needs to be done with this matter because no one should have to endure other individuals issues.In the higher education arena they use psychological games as well and if you're working what was the reason for your fixation on someone else in the office really. Another point is during lunch time that is your time and does not have to be shared with co-workers unless you build a relationship that is mutual. Everyone has a right to go to work and not deal with the abnormal behaviors of individuals that seek to suppress someone who they do not like. Also, when you harass the individual really wants nothing more to do with you. Harassment of this kind needs to be addressed and legal action needs to be the next course for the individual who has been harassed and there needs to be an organization that handles these matters. I went to the EEOC in one incident and they stated nothing could be done without witnesses you have no witnesses because the idea here is to make sure they get everyone on board to the constant harassment. This behavior should not be tolerated in any working environment.
Jun 7th, 2010
Someone from Houston, TX writes:
‎Monday, ‎June ‎07, ‎2010 . I am a victim of Community Base Harassment. I have been Harassed and Stalked Daily since about 2004. I think it was a started few years before but it was mainly one neighbor. I did not know what was happening to me at first. I am married woman of twentys years. My husband and I ran a small software business online from 1998 to 2007. We now give that software away for free. My husband still maintains the site for free. We are hard working good people. What has happen to us is criminal. I called the police for help many times. Only to be treated as if I was doing something wrong. Because the police were friends with the people that were harassing me. Then the police contracted to my neighborhood started stalking me. Always outside waiting for me when I came outside my home, to blair his highbeems at me as he would drive past me from 5:00 am to about 6:30 am. Or he would cross my path in my car any time I left or returned to my home. I started writing letters to the ACLU, SPLC as well as others for help. We did not get help. Then I was faslely charged with crimes I did not commit. I went to court for two years to show my inocents. While I was being harassed Daily. Thousands dollors in Legal fees. Not to mention the fact that I have not been made whole. They were spraying me with chemicals when I would go outside my home, four of my nieghbors played recordings of loud beepers anytime I came outside to take trash out or cut the grass. They would do this to me in the stores were they worked in my neighborhood as well. They would have noise campains with Lawn blowers. They would come in front of my home and stand on the side walk pointing at my home from 7:00 am and on though the day trying to engage me in a fight for about four years. The false charges were dropped because of Evidence of pictures the I took of the Man that falsely accused me of Terrorist Threat on my driveway yeling at me. Telling to move out of my home. As well as Pictures I took of that same Man puting his hands inside my vehicle pickng up a bag and throwing it at me. At the stop sign at the corner of my street. There is so much to tell about what they did to me that I would be writing all day. I have moved and still I am being harassed. I have been paying for a rental at the same time paying for my morgage since September of 2009 because I have not been able to get my home ready to sale because of Fear of someting bad happeing to me while I am there alone. Please understand that they have ruined me. I wake up at night with fear. I can not work. I am DAMAGED. If something is not done. Many more good people are going to be damaged to the point that they can not work either. I only have support because my husband is still working. But what if he can not handle this anymore one day. Who will support us then. Please Stop Community Based Harassment. Woman from Houston, Texas
Apr 6th, 2010
Someone from Hialeah, FL writes:
Some companies in Miami are violating human rights and constant mobbing is causing stress,heart problems,psycological problems, traumas and in the worse cases suicidal.This act should be against the law and should be looked at as a serious crime and taken to court in front of a judge, when we talk about the mobbing situation we see it as in a third world country.
Apr 5th, 2010
Someone from Miami, FL signed.
Mar 31st, 2010
Someone from Miami, FL writes:
Mobbing should be an illegal act, this may cause psychological illness to the victim people who do this type of thing should be prosecuted and taken to court
Mar 27th, 2010
Someone from Cary, NC signed.
Mar 27th, 2010
Someone from Cary, NC signed.
Feb 19th, 2010
Someone from Saugerties, NY signed.
Feb 7th, 2010
Someone from Denver, CO writes:
Being singled out by people not telling the truth, neglected, and a blatant lack of recognition this last year has made it the most painful year of my 29 yr. career. I have never put forth the effort and commitment at the expense of my life and health as I did this last year to hold on to jobs for my staff. I have received nothing but scorn from several executive level managers. The duplicity of several people have just broken my heart because I've done nothing but put forth tremendous effort to provide excellent service and proposals. But yet I have been called names, micro managed by people I don't report to, given admin work, and lied to my face about facts that aren't negotiable as possibly misunderstood. I don't see it changing and I have 2.5 years left to retirement age and I'm not sure I can survive that long.
Feb 4th, 2010
Someone from Albuquerque, NM writes:
Organized harassment is a form of systematic abuse Who's goal is to make the victim sucidial. These crimes need to be stopped.
Jan 21st, 2010
Someone from Thousand Oaks, CA writes:
The people that do the harassing are nothing more than criminals. Make them pay for their crimes and people will stop doing it. They only do it because they think they can get away with it. Let's stop it now. This is America, and no one has the right to do this to other people.
Jan 13th, 2010
Someone from Chino Hills, CA signed.
Dec 20th, 2009
Someone from Kapolei, HI signed.
Nov 10th, 2009
Someone from Seattle, WA signed.
Nov 8th, 2009
Someone from Seattle, WA signed.
Nov 8th, 2009
Someone from Seattle, WA signed.
Nov 8th, 2009
Someone from Seattle, WA signed.
Oct 28th, 2009
Someone from Manhattan Beach, CA writes:
I am a victim of this in my workplace. There is someone who is very jealous of me and had rallied co-workers to turn on me. I found out from some of the co-workers who she approached. But now she has gone as far as (recently) rallying a buddy of hers who is a brother in-law of my boyfriend's neighbor. This person used me to train her in order to gain a position and then denied that I helped her in any way, which is a cheap way to assert her personal value; and then she spread rumors about me (4 years ago) in an attempt to get me out of our office and ruin my reputation. She has not stopped -- she is still doing it.
Oct 24th, 2009
Someone from San Jose, CA writes:
Mobbing and gang stalking and electronic harassment is a SERIOUS CRIME! People with the evil mind and spread out malicious rumors and lies to damage and hurt their victim's name and reputation and eventually destroy that victim's life. This is a fact of HATE CRIME! People committed this kind of mobbing are CRIMINALS! They should be PUNISHED BY LAW! They are the REAL TERRORISTS?
Sep 26th, 2009
Someone from Elmira, NY signed.
Jun 9th, 2009
Someone from Dobbs Ferry, NY writes:
Organized Harassment is criminal - it is literally premeditated murder and currently without consequences. This must be stopped.
May 25th, 2009
Someone from Tucson, AZ signed.
Mar 28th, 2009
Someone from Seattle, WA signed.