Stop False Allegations of Domestic Violence
Messages Sent So Far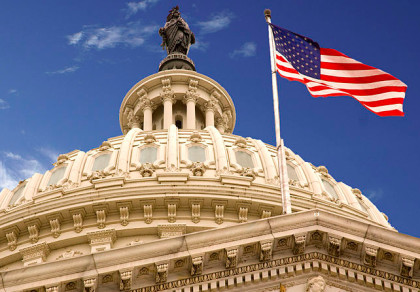 We, the undersigned, are writing in hopes of bringing to your attention a dire misjustice that is occuring in our state as well as many others across the US. Laws inacted to protect the victims of the vile crime of domestic violence are being misused by both citizens as well as law enforcement, and in this process innocent men's lives are being destroyed. In most states, the burden of proof is being thrown out and the simple word of the acuser is being taken without question, many times without the accused even being allowed to speak. True victims of domestic violence, some of whose names you will find below, find this to be deplorable. Not only can a woman falsely accuse a man of domestic violence without fear of consequence, but the accused man has no voice against her. The accuser can be a mentally disturbed individual using such laws to exact her revenge against a man who simply does not want to be in a relationship anymore, and her word is automatically taken, even when no evidence is in place. The man in such cases is automatically arrested, injunctions are automatically set in place, and even if he is able to prove his innocence in court he has lost months of his life due to the fact that she cried wolf. Worse yet are the cases of these innocent men who are poor and have no means to hire private attorneys. Their public defenders assume they are guilty and therefore do only the bare necessities to be their legal voice.We are not in any way asking for a revocation of the laws that protect true victims of domestic violence. Our wish is that these laws be revisited and indications made to to allow for criminal and civil prosecution when someone, whether male or female, has misused these laws in a vindictive and cunning way. We also would ask that law enforcement officers, public attorneys, and judges be forced to recognize the precept that the accused is innocent until proven guilty. Unfortunately, in the cases of domestic violence accusations, the opposite is true. An example of this is that of a 20 year old Florida resident who made the bond that was set for him, only to be picked up the very next day without provocation. The acuser in this case simply told the court she was afraid. He had done nothing in terms of trying to contact her or see her, and was not without several witnesses the few short hours he was free. Something must be done to prevent those who would lie about being a victim of domestic violence from continuing to do so. If it is not, our prisons will be overrun with innocent men and our streets will be controlled by the women who sent them there.
Public Comments
Jul 17th, 2009
Someone from Phoenix, AZ writes:
now one ever desearves to be hit our hurt cause another person cant comtroll themselfs not man woman ever more a child
Jul 11th, 2009
Someone from Miami Beach, FL signed.
Jul 8th, 2009
Someone from Santa Barbara, CA writes:
I was wrongfully arrested because my girlfriend knew the police officer's who responded to the call. I was the one who called the police, I was the one with the injuries but because she had much more to lose , I was arrested. She made false statements saying I abused her all the time because she didn't want me to leave her & that was her way of seeking revenge. Please put an end to prejudice and make police officer's take longer than just 5 min to determine the accuser!
Jul 5th, 2009
Someone from Nashville, TN writes:
Stop false allegations of domestic violence and ALL other false allegations being made against men. The violence against women act violates the fourteenth amendment's requirement for equal protection under law.
Jul 4th, 2009
Someone from Irving, TX writes:
When I call 911 for help I should not fear being arrested and jailed simply because "she" can make a false statement to police and I'm instantly guilty. cost to her= 0.00 My costs:$5,000 in legal fees/ 80% loss in business/public humiliation of being beaten up by a "girl"
Jul 1st, 2009
Someone from St Petersburg, FL signed.
Jun 26th, 2009
Someone from Tampa, FL writes:
The fact is she lied about it all to take all my posessions and gain 100% custody of the kids. We were not married either. This was never about Domestic Violence as there were no prior reports, no physical evidence and no witnesses to prove her case. The Florida Courts took her only on her word alone and nothing else. Having never been arrested for anything at age 42, and no lawyer as she stole all my cash too, I had no idea what was about to happen to me. This is a great racket geared to empower women who seek revenge and total dominence over any man who would date her. And we were not even married.
Jun 26th, 2009
Someone from Oxford, MI writes:
I am a piece of crap woman who filed a false domestic violence charge against my husband. I have tried to fix my mistake from the beginning. I called the police 3 times, told 3 different prosecutors, and under oath in court told the judge and jury I lied on the report. No one even acknowledged me and my husband was found guilty. I am the one who deserves to be punished, not my husband. Please, punish me! I make all women look bad and I am so sorry!
Jun 26th, 2009
Someone from Oxford, MI signed.
Jun 26th, 2009
Someone from Oxford, MI signed.
Jun 24th, 2009
Someone from Oxford, MI writes:
My wife got mad at me when I accused her of drinking. She started hitting me and yelling. I said "I'm leaving you" and walked out the door. She assumed I was divorcing her and called the police. She made a police report accusing me of roughing her up. I got arrested and was unable to go home or see my daughters for 3 weeks. During that time she contacted the police and prosecuters, and admitted to filing a false police report. In court my wife and oldest daughter testified under oath of my innocence, and that she lied on the police report. The jury didn't believe her. Now I'm a convicted wife beater. I have forgiven her, but now I'm scared to death to even disagree with her, and we both feel victimized by the criminal justice system.
Jun 23rd, 2009
Someone from Cincinnati, OH writes:
My ex fiance used a false domestic violence accusation after I ended the relationship for the purpose of revenge. The trial went forward & to my amazement she pursued. After several thousand in legal fees, the court was able to see through her lies. Don't be railroaded by an over burdened attorney & a prosecutor trying to clear the docket. If you are innocent fight for it. Sadly, the mentally unbalanced false accusers are not punished for making the report. At the same time, I also feel for those who are true victims of Domestic Violence. The courts are so loaded with false claims, there's hardly any time to advocate for those in real danger.
Jun 23rd, 2009
Someone from Flushing, NY signed.
Jun 21st, 2009
Someone from Meridian, ID signed.
Jun 20th, 2009
Someone from Concrete, WA signed.
Jun 19th, 2009
Someone from Brooklyn, NY signed.
Jun 18th, 2009
Someone from Colorado Springs, CO signed.
Jun 17th, 2009
Someone from Chester, VA writes:
I am experiencing this very situation in my own personal life with a Gentleman that I've known for over 20 years and have been in an intimate relationship for the last 3 years. His former spouse has accused him on two occasions (arrested in the first), and we are at a loss as to how to protect ourselves against any future fabrications. There are three precious children involved whom he has physical custody of due to the instability of their Mother. I also concur that it is not my intention to dismiss the severity of domestic violence against women OR men, however, there has to be proof in order for the innocent to also be protected.
Jun 17th, 2009
Someone from East Olympia, WA signed.
Jun 17th, 2009
Someone from Seminole, FL signed.
Jun 16th, 2009
Someone from Gilmer, TX signed.
Jun 16th, 2009
Someone from Brandon, FL writes:
I have seen some abuse the system time and time again for the past decade. She needs to spend a month or two in jail for false reports and maybe she will stop abusing the law.
Jun 16th, 2009
Someone from Hanahan, SC signed.
Jun 16th, 2009
Someone from Bowie, MD signed.
Jun 15th, 2009
Someone from Macon, GA writes:
I had proof and the Judge did not want to see them.
Jun 14th, 2009
Someone from Olympia, WA signed.
Jun 14th, 2009
Someone from Olympia, WA writes:
As a victim of domestic violence, where my ex ran me over with my own car, then I defended him like a battered woman...where i eventually lost my job, in despair turned to drugs and eventually went to prison...to getting my life back together and having to watch my fiance go through the consequences of false accusations of a dv by his ex-wife...it is an outrage that vindictive, malicious women can abuse the system that is meant to protect true victims of domestic violence.
Jun 13th, 2009
Someone from Hernando, FL signed.
Jun 12th, 2009
Someone from Levittown, NY signed.
Jun 11th, 2009
Someone from Mobile, AL signed.
Jun 10th, 2009
Someone from Seattle, WA signed.
Jun 10th, 2009
Someone from Seattle, WA signed.
Jun 10th, 2009
Someone from Overland Park, KS writes:
False allegations of abuse is an injustice. False allegations of abuse is leverage in destroying families. False allegations of abuse grossly inflates all stats and claims proposed by the Violence Against Women Act. For it is documented well over seventy percent of all restraining orders, and domestic violence claims are proven completely false, and/or unfounded. Violence Against Women Act grossly violates Civil Rights Amendment of equal protection under the law, and due process of law.
Jun 9th, 2009
Someone from Seattle, WA writes:
My brother just had a hearing today that extended a DV protection order placed against him for a full year. Two months ago, he was kicked out of his own home, and could not contact his 3 sons (2, 3, and 7). Even in the protection order itself, his soon-to-be ex-wife wrote that my brother never abused or threatened to abuse her or their three children. All she has to say is that she -feels- threatened. He was only granted limited, supervised visits. She also said that my brother's family cannot see the kids either. I still can't wrap my mind around how absurd this is. Three children are being kept from a caring and loving father, when he has done nothing wrong. I can't even imagine how damaging this is to them.
Jun 5th, 2009
Someone from Everett, WA writes:
I am an immigrant became citizen recently. I made some research about abusing this law by foreign women. I am a victim of false allegations by my 2 years wife immegrated to US from same country. Due to her mood swing, one day she left our one year old baby behind and had no contact to anybody. On the second day, I was advised by her friend to report her missing. So, I did on the third day. Next thing I know, on the 7th day, I was served by the county shrif temporary order for protection she filed against me. She accused me pulling her hair, spiting on her face, hitting, and soforth. Non of these didn't happen and the rest very rediclus. I am now separated from my daughter which her mom never cares. I am now waiting for the hearing day. I am realy concerned about my 1 year old daughter well being, if not now, in the near future for her mother's mental unstability I have wittnessed during these two years marriage.
Jun 5th, 2009
Someone from Las Vegas, NV signed.
Jun 5th, 2009
Someone from Las Vegas, NV writes:
This is currently happening to my ex-husband and the criminal responsible for these false accusations has seized the home that I still retain half ownership of!!! This woman is now using the house to deal drugs and there is nothing that we can do. When my son tried to get HIS belongings from the home, she was allowed to threaten to harm him and the police would only allow him to take from the home what SHE permitted. I work for the courts and am a law student yet I still can do nothing. This woman has done this four times before. While we definitely need to protect victims of domestic violence, we also need to protect innocent people.
Jun 4th, 2009
Someone from Las Vegas, NV signed.
Jun 2nd, 2009
Someone from Theodore, AL writes:
I am a victim of False Allegations of Mental and Physical Abuse, I have witnesses on the day that these allegations were supposed to have been committed. Fear was also used as a weapon against me. The funny thing about it was the day that she alleges it happened she gave me a hug and a kiss with a tear in her eyes. We need to make it so that these allegations can't be made without having evidence to show for it. Unfortunatly for me, she was able to make these statements and get an Order For protection for herself and our two children. She was urged to make these allegations of Domestic Violence be a Womans Help Group of some kind. Her laywer also helped her and did not make sure that there was any evidence of any kind. She also took our children from school (they did not finish the school year), She abandonded me and her good paying job, and left me with no money at all. There is much more to this story but no need to carry on about it. Lets stop this kind of injustice from happening, please. Thank you, David.
May 30th, 2009
Someone from Middlesex, NJ signed.