Family Court Reform and Parental Rights
Messages Sent So Far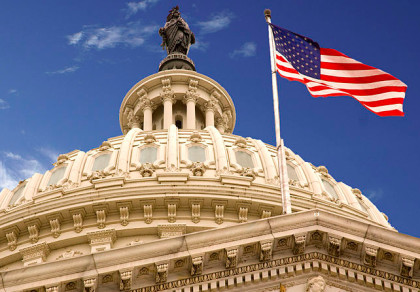 Our family courts are expected to operate in the ?best interest of the children" in cases brought before family court judges.

?But it is not traditionally the sole criterion-much less the sole constitutional criterion... ?The best interests of the child? is not the legal standard that governs parents' or guardians' exercise of their custody: So long as certain minimum requirements of child care are met, the interests of the child may be subordinated to the interests of other children, or indeed even to the interests of the parents or guardians themselves.? -- Reno v. Flores, 507 U.S. 292 (1993)

Millions of Americans who have been through a contested divorce or custody proceeding in the family court systems across the US are acutely aware that injustice is served at the whims of the attorneys and other "profiteers" of the family court system. Unfair custody and parenting time, lifetime alimony, child support calculations based on income rather than actual need, paternity fraud, parental alienation, false allegations with no repercussions, complex legal processes and rules, and numerous other issues not only violate the Constitutional and civil rights of the unfortunate litigants, but serve to contribute to the further denigration of families and leave parents and children emotionally, spiritually and financially damaged for many years into the future.

The US Supreme Court has gone so far as to assert:

?We have little doubt that the Due Process Clause would be offended ?if a State were to attempt to force the breakup of a natural family, over the objections of the parents and their children, without some showing of unfitness and for the sole reason that to do so was thought to be in the children's best interest.?? -- Quilloin v. Walcott, 434 U.S. 246 (1978)

?More important, historically it has recognized that natural bonds of affection lead parents to act in the best interests of their children.? -- Parham v. J. R., 442 U.S. 584 (1979)

Furthermore, experts in child development agree that in the absence of substantiated abuse, shared parenting is better for children:

"There is a consensus that neither the discretionary best interests of the child standard nor sole custody or primary residence orders are serving the needs of children and families of divorce. There is a consensus that shared parenting is a viable post-divorce parenting arrangement that is optimal to child development and well-being, including for children of high conflict parents." -- Edward Kruk, Ph.D., First International Conference on Shared Parenting, May 2014

Yet every day in courtrooms across the US, the rights of parents and children are violated by unconstitutional orders and unfair judgments due to unnecessarily complex and costly adversarial processes that make divorce not only more difficult than necessary, but also create long term financial and emotional impacts on parents, children, and society as a whole.

The divorce process and the accompanying pain and suffering that many families endure is something we don't often like to talk about and taking a stoic and dismissive attitude toward those who feel slighted in the process is perpetuated by a society that fails to recognize the long term and sometimes life-long impact of the dissolution of a family unit. Even less talked about is the role that some attorneys, legislators and other agents of the court take in perpetuating these problems, sometimes unknowingly, but often purposefully to increase their own personal profits or organizational revenue.

These policies and practices are not only unethical, but violate the very oaths taken by attorneys, legislators and other agents of the court to uphold the Constitutional rights of those they are hired to serve. Fortunately however, there are protections built into our system that if invoked will better protect the rights of parents and families of divorce. We The People call upon Congress to take action to reform family courts across the US by investigating and addressing the following issues:

1. Conduct an investigation into the policies and practices conducted in the family courts across the US and by the American BAR Association. Individuals found to be in violation of their oaths of service shall be reprimanded or removed and recommendations shall be made for long term reform. Of particular concern are abuse of judicial discretion, failure to provide equal protection and due process, failure to adjudicate cases in a timely manner, and failure to uphold Constitutional rights of parents to determine what is in the best interest of their own children.

2. Conduct an investigation into child custody laws, practices, and long term impacts. Provide recommendations for updates to state law that are consistent with Supreme Court rulings that uphold the rights of each parent to have essentially equal, ongoing, and meaningful relationships with their children. True 50/50 equal and joint custody and decision making should be the default in all states unless a parent is determined to be unfit or agrees to another arrangement.

3. Conduct an investigation into child support and alimony (spousal support) laws and rulings. Advise and direct courts to develop new policies and practices that adequately provide for the basic financial needs of children being cared for by one or both biological parents not living in the same household, without violating the inalienable financial or property rights of either biological parent. True 50/50 financial responsibility for children based on USDA national guidelines on the cost to raise a child should be assumed unless otherwise agreed upon by the parents.

4. Conduct an investigation into the impact of The Violence Against Women Act, it's effectiveness, and how gender discriminatory policy impacts practices, policies, and judicial decisions in family court and the American justice system. Federal and state laws and programs must be consistently and fairly written and enforced to provide equal protection under the law for both men and women in family court and in programs intended to protect families and children from domestic violence.
Public Comments
Jan 12th, 2017
Susan D. from Wyoming, MI signed.
Jan 12th, 2017
Chester A. D. from Saint Louis, MO writes:
I support the legislative amendments and changes, needed to provide shared parenting, for responsible fathers and mothers of their children.
Jan 12th, 2017
Someone from Dover Plains, NY writes:
Under NO circumstances should a child indefinitely be taken from their parents. Husbands/wives use the children and the courts know this. tHE CHILDREN SHOULD BE INTERVIEWED IMMEDIATELY BEFORE EITHER PARENT GETS THE CHANCE TO BRAIN WASH THEM!
Jan 12th, 2017
David S. from Jacksonville, FL writes:
I am a parent 4 kids who has been discriminated by family courts Jacksonville Florida
Jan 11th, 2017
Laura B. from Harpers Ferry, WV signed.
Jan 11th, 2017
John M. from Tolland, CT writes:
50/50 Shared parenting for fit parents should be the norm. The Family Court System is biased against good Father's and Family Court Reform is needed country wide! Please help us!
Jan 11th, 2017
Someone from Florissant, MO writes:
Children really need both of their parents, and parents need equal access and responsibility to their children.
Jan 11th, 2017
Marvelina S. from Saint Ann, MO signed.
Jan 11th, 2017
Evette K. from New York, NY writes:
Judicial/ attorney reform in the racketeering rico ponzi crime syndicate of abusive punishing judges, focused on billing and confict to promote the deatruction of children and families in family and divorce court with and all their woven tapestry of relationships in and out of court with the AFCC needs infiltration and evaluation for criminal charges with accountability and punishment. There is a Holocaust taking place in Divorce and Family Court and their needs to be a Nuremberg type of trial with a Steven Spielberg coalition of directors need to film like SHOAH testimonials of the abuse and survival. Theae despicable courts where people lose property assets, families, children, and their lives and more are diabolical.. Destroy the Bar. They use the law to create false documentation to protect themselves in conflict to bill and bill and inevitably protect the court. It is a scam and jail is too good for any of this scandalous unethical very ill people..
Jan 10th, 2017
Someone from Clifton, NJ signed.
Jan 10th, 2017
Someone from West Haven, CT signed.
Jan 10th, 2017
Jane G. from Brookfield, CT writes:
Join FCLU.org Famiky Civil Liberty Union ? PARENTS WE ARE FIGHTNG FOR JUDICIAL REFORM!! Join our fight!! @FCLU_USA Facebook FCLU CT
Jan 10th, 2017
Felicity B. from Sidney, OH writes:
Keep cps away from our children they need to be stopped for murdering kids
Jan 10th, 2017
Nicholas H. from Olympia, WA writes:
We need to be heard, and relief granted!
Jan 8th, 2017
Julie B. from Oceanside, CA signed.
Jan 7th, 2017
Someone from Buchanan, VA signed.
Jan 7th, 2017
Michael C. from Fort Johnson, NY writes:
I have the biggest violation of law pending in federal court, two court orders made against my ex-wife , children and me that do not exist and all decisions made against us since 2005 are based on those non-existant orders. The courts and state agency NYS OTDA refuse to correct the wrongful conduct which warrants an investigation by Congress and the Dept. of HHS Inspector General's office.
Jan 7th, 2017
frank c. from Greensburg, PA writes:
Its time for independent review of judges and lawyers. You can not have the fox protecting the hen house any longer.
Jan 7th, 2017
Crystal M. from Ogden, UT signed.
Jan 7th, 2017
Someone from Nags Head, NC signed.
Jan 7th, 2017
Someone from Tooele, UT writes:
Stop the dictating and emotionally abuse spouses from making false allegations and keeping the kids distant from the other parent. Stiff penalties are needed to hold these vile individuals responsible and keep them from further being allowed to exact punishment when they feel like!
Jan 7th, 2017
Ira S. from Kings Park, NY signed.
Jan 7th, 2017
Scott F. from Monroe, WI writes:
People we need to stand together and hold attorneys and judges accountable for their actions. The attorneys need to stop manipulating the laws so they are misinterpreted. No laws were created to where they violate the Constitution of the United States. We the people deserve our rights to life, liberty and the pursuit to happiness. The only way to put an end to this corruption is to hold the responsible accountable. United We Stand Divided We Fall.
Jan 7th, 2017
Jay M. from Normal, IL signed.
Jan 7th, 2017
Barbara M. from Webster, TX signed.
Jan 6th, 2017
Scott F. from Monroe, WI writes:
I am a victim of paternity fraud, and I am a veteran of the United States Army. The court informed me that the child was a presumption of marriage and I have to continue supporting the child until she turns 18. I only married the woman because I was told by the mother I was the father, had I known the truth i never would have married her. The way I view this is the family court is aiding and abetting a felon with extortion of me and my family based on liars testimony. Also note that as a veteran I swore to protect the Constitution of the United States against enemies both foreign and domestic to only have my Rights violated by a liar. What ever happened to I swear to tell the truth, the whole truth and nothing but the truth so help me God. In the family court God and the truth are no longer present.
Jan 6th, 2017
Sherry P. from Denton, TX writes:
Very good petition. Long over due! Good work Johnny Panko and Kyle Paskewitz.
Jan 6th, 2017
Tim K. from Speonk, NY signed.
Jan 6th, 2017
Someone from Topeka, KS writes:
Vote the little man Troy Cooper as president, and stop voting for new faces on the TV screen. You will get family court laws corrected, and other regulations changed that would relieve stress in your life while allowing more time with your children. These petitions are being laughed at by the political ring. We the people need to stop relying on who has been there and start promoting a new person that doesn't want the house seat but wants the same serenity as the common folk. A father that just wants to be in his kids lives.
Jan 6th, 2017
Peter U. from Saratoga Springs, NY writes:
Stop the war on Dads! Support 50/50 households and allow each parent to be able to care for their child/ren. End supporting unsubstantiated accusations against fathers just trying to be a part of their child/rens lives. Stop bad and unfair judges who deliberately ruin families lives because they just want to get more money through an already corrupt system. Ask them to stand up and help fight to be fair and just.It's time to come out of the dark ages and into a new world with Father's Rights upheld.
Jan 6th, 2017
Crystal M. from Ogden, UT signed.
Jan 6th, 2017
Someone from Norwood, MA writes:
4 and 1/2 year divorce process and after thousands of dollars spent I lost everything not one final court order went in favor of my children and I having a loving relationship.
Jan 6th, 2017
Veronica G. from Otis, KS writes:
Make sure Judges verify facts are100%correct and they are not allowing or including themselves in corrosion, blackmail, and perjury. This all happened in my case and my judge was allowed to get away with it all.
Jan 5th, 2017
Someone from Asheville, NC writes:
This is a cause so close to my heart. I am unable to have children myself. It pains me to see parents denied their rights to their children. Read the petitioners court case logs. These are good men and women, loving and patient parents who have been defamed and defeated and forced to not see their children. Put yourself in their shoes. Some have lost everything fighting to see their child and still been denied rights. There must be a solution. I am pleading with you to find it.
Jan 5th, 2017
Donald R. from Concord, NC writes:
"The Handout" (not formatted) Are The Constitutionally Protected Rights Of American Citizens Being Violated By Lower Court Judges? Why are they not being charged, prosecuted and imprisoned for their Crimes Against The People? Do you think they are above the law? The Crooked Judges seem to think they are. I had the pleasure of being with Mike Tallent, Chairman of the GOP in Cabarrus County, NC, at the Ted Cruz Rally in Kannapolis. In conversation, I made the comment that, to me, a good politician is a problem solver. Unfortunately, some of our very biggest problems are not being solved. What's worse, they are not even being addressed. That is astonishing, especially in an election year. A major jump in the polls, and in the voting booths, could be enjoyed by any candidate grabbing a big issue as his own, inasmuch as none of his opponents are even giving lip service to it. Becoming a champion of The People, in that manner, can catapult a politician to greatness. One of those unmentioned issues that has adversely affected countless American Families is Judicial Corruption. This is especially true in the case of the Divorce Courts and the connection with DSS. In those rackets, corruption abounds. I told Mike that it is estimated that over sixty percent of American Citizens have been adversely affected by Judicial Corruption. Mike replied, "I'll bet it's more than sixty percent." I have been a student of this national catastrophe for over two decades and am in contact with experts regarding this problem from around the country. The crux of the matter is that the lower court judges operating within those rackets routinely Violate The Rights Of American Citizens. Those actions are Felonies. Unfortunately, the crooked judges are not being charged, prosecuted and imprisoned for their numerous crimes. The reason is that the judges protect each other. Just as in the Mafia, the actors in the racket shield their fellow criminals. In fact, Thelma McKoy, the former President of Carolina Advocates For Legal Reform and former teacher, wrote a book titled "The Legal Mafia". The similarities are quite similar, both being RICO Violations. A major difference, to the advantage of the Crooked Judges, is that they are able to operate Under Color Of Law. Under Color Of Authority and Under Color Of Office. They can pretend to be fine upstanding citizens, while in reality being the biggest, or most prolific, crooks who ever enter the court room. Will our Citizenry finally wake up to The American Nightmare which has inflicted such social carnage unto our people? The Crooked Judges are unlikely to straighten up and abide by the law. The Racket is too lucrative. I was in Washington in 1999-2001 as a member of the Citizens' Rights leadership group that oversaw the annual Gathering of Citizens' Rights Activists. While there, I was told that the Divorce Racket alone was fleecing the American Public of $200 Billion Dollars a year. The financial incentive for the actors to continue to engage in their Criminal Enterprise is great. The Racket is too lucrative to expect the participants to voluntarily cease and desist from their criminality. Will this gigantic problem ever be taken up as a campaign issue? Will politicians, who state that they are great supporters of The Constitution, actually step up to the plate to defend The Rights Of American Citizens from being Violated by the Crooked Judges? Who knows? Don Rufty Some Of The More Frequent Felonies Committed By The Crooked Judges Denial Of Jury Trials - even when an appropriate demand for such is filed in the case. This is a blatant Violation of The Seventh Amendment of The Constitution Of The United States and also State Constitutions. This circumvents the Rights of our Citizens and puts all power, for the case, in the hands of the Crooked Judges. Establishment Of Debtors Prison - Debtors Prisons were forbidden, at the outset of this nation, by The Constitution Of The United States. Imprisonment For debt is forbidden, but the Crooked Judges frequently imprison Fathers if they get behind on "child support" payments ordered by the judges. This was the root cause of the cop in Charleston, S.C. shooting the Black Citizen in the back. The officer shot the man nine times when he jumped out of his car and tried to flee, cold bloodedly killing him on the spot. The cop has gone to trial for the murder. The Crooked Judge, who previously put the Citizen in Debtors Prison, should also be tried for that Felony. Numerous Violations of Due Process ............................. U.S. Code Title 18 Section 242 Deprivation Of Rights Under Color Of Law Section 242 of Title 18 makes it a crime for a person acting under color of any law to willfully deprive a person of a right or privilege protected by the Constitution or laws of the United States. For the purpose of Section 242, acts under "color of law" include acts not only done by federal, state, or local officials within their lawful authority, but also acts done beyond the bounds of that official's lawful authority, if the acts are done while the official is purporting to or pretending to act in the performance of his/her official duties. Persons acting under color of law within the meaning of this statute include police officers, prisons guards and other law enforcement officials, as well as judges, care providers in public health facilities, and others who are acting as public officials. It is not necessary that the crime be motivated by animus toward the race, color, religion, sex, handicap, familial status or national origin of the victim. The offense is punishable by a range of imprisonment up to a life term, or the death penalty, depending upon the circumstances of the crime, and the resulting injury, if any. The Federal Rules Of Criminal Procedure Rule 3. The Complaint The complaint is a written statement of the essential facts constituting the offense charged. Except as provided in Rule 4.1, it must be made under oath before a magistrate judge or, if none is reasonably available, before a state or local judicial officer. Rule 4. Arrest Warrant or Summons on a Complaint (a) Issuance. If the complaint or one or more affidavits filed with the complaint establish probable cause to believe that an offense has been committed and that the defendant committed it, the judge must issue an arrest warrant to an officer authorized to execute it. At the request of an attorney for the government, the judge must issue a summons, instead of a warrant, to a person authorized to serve it. A judge may issue more than one warrant or summons on the same complaint. If a defendant fails to appear in response to a summons, a judge may, and upon request of an attorney for the government must, issue a warrant. ......................... I was interviewed on Katherine Hine's radio program in Ohio regarding "The Handout", etc. It was very refreshing to have an in-depth discussion with a woman attorney, with much experience in the so-called "family courts", who is in total accord with our perspective. It was a two hour interview. We Are Going To Win This War. Don Rufty North Carolina Don Rufty Interview on Radio 9/1/16 http://www.wljaradio.net/who-judges-the-judges-archive.html
Jan 5th, 2017
Jodi M. from Grapevine, TX writes:
By neglecting to ensure that each parent that is ACTUALLY NOT ABUSIVE.....you are helping foster more alienation and mental abuse onto our children!! Many of us have not seen or heard from our children in many, many YEARS!! This is an outrage!! This is the most heinous form of hate crime that has been done to mankind!! We ARE COMING FOR OUR KIDS!!
Jan 5th, 2017
kathleen c. from Venice, FL writes:
We must do better for our children in the USA Unlawful Judges lawyers CPS are racketeering children to an abusive dangerous system where they are subjected to many abuses physical sexual exploited missing forced adoptions and way too many child Fatalities These corrupt courts are denying constitutional rights and God given rights for Title iv funding and it must stop NOW This is an inhumane act of abuse of authority This is not acceptable in the USA
Jan 5th, 2017
David J. from Ellabell, GA signed.
Jan 5th, 2017
Felix R. from Durham, NC writes:
Jan 5th, 2017
Someone from Perry, FL writes:
Title IV-D incentives program is unconstitutional, family courts are unconstitutional, family courts forcing one parent to support the other, while limiting the paying parents time is unconstitutional. The bias I have witnessed by the family courts is unconstitutional. As a woman I feel that it's sexist to force a woman to be financially supported by a man, much less the fact that our children are being used to commit these unconstitutional acts upon us. No adult has the right to another adults money. No parent has the right to more time the half with their child. Abolish the family courts immediately, and make 50/50 SHARED PARENTING time without child support the LAW. Women have come to far to be forcibly supported by the government . Children deserve both parents. Make paternity fraud an offense punished by prison, as a woman I know for a fact that accidentally claims that a man is the father is FALSE. WE WOMEN KNOW IF WE'VE HAD SEX WITH MORE THAN ONE MAN IN THE EARLY WEEKS OF PREGNANCY. WOMEN WHO COMMIT PATERNITY FRAUD SHOULD BE FORCED TO REPAY ALL MONIES PAID OUT BY THE ACCUSED MAN. AND THEY SHOULD BE IMPRISONED IF THEY FAIL TO PAY.. THE GOVERNMENT SHOULD BE FORCED TO REPAY EVERY CENT TAKEN FROM A MAN IN THE NAME OF "CHILD SUPPORT"....AKA EXTORTION