Family Court Reform and Parental Rights
Messages Sent So Far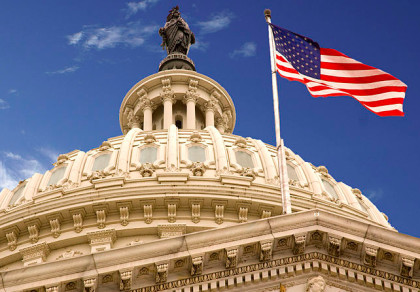 Our family courts are expected to operate in the ?best interest of the children" in cases brought before family court judges.

?But it is not traditionally the sole criterion-much less the sole constitutional criterion... ?The best interests of the child? is not the legal standard that governs parents' or guardians' exercise of their custody: So long as certain minimum requirements of child care are met, the interests of the child may be subordinated to the interests of other children, or indeed even to the interests of the parents or guardians themselves.? -- Reno v. Flores, 507 U.S. 292 (1993)

Millions of Americans who have been through a contested divorce or custody proceeding in the family court systems across the US are acutely aware that injustice is served at the whims of the attorneys and other "profiteers" of the family court system. Unfair custody and parenting time, lifetime alimony, child support calculations based on income rather than actual need, paternity fraud, parental alienation, false allegations with no repercussions, complex legal processes and rules, and numerous other issues not only violate the Constitutional and civil rights of the unfortunate litigants, but serve to contribute to the further denigration of families and leave parents and children emotionally, spiritually and financially damaged for many years into the future.

The US Supreme Court has gone so far as to assert:

?We have little doubt that the Due Process Clause would be offended ?if a State were to attempt to force the breakup of a natural family, over the objections of the parents and their children, without some showing of unfitness and for the sole reason that to do so was thought to be in the children's best interest.?? -- Quilloin v. Walcott, 434 U.S. 246 (1978)

?More important, historically it has recognized that natural bonds of affection lead parents to act in the best interests of their children.? -- Parham v. J. R., 442 U.S. 584 (1979)

Furthermore, experts in child development agree that in the absence of substantiated abuse, shared parenting is better for children:

"There is a consensus that neither the discretionary best interests of the child standard nor sole custody or primary residence orders are serving the needs of children and families of divorce. There is a consensus that shared parenting is a viable post-divorce parenting arrangement that is optimal to child development and well-being, including for children of high conflict parents." -- Edward Kruk, Ph.D., First International Conference on Shared Parenting, May 2014

Yet every day in courtrooms across the US, the rights of parents and children are violated by unconstitutional orders and unfair judgments due to unnecessarily complex and costly adversarial processes that make divorce not only more difficult than necessary, but also create long term financial and emotional impacts on parents, children, and society as a whole.

The divorce process and the accompanying pain and suffering that many families endure is something we don't often like to talk about and taking a stoic and dismissive attitude toward those who feel slighted in the process is perpetuated by a society that fails to recognize the long term and sometimes life-long impact of the dissolution of a family unit. Even less talked about is the role that some attorneys, legislators and other agents of the court take in perpetuating these problems, sometimes unknowingly, but often purposefully to increase their own personal profits or organizational revenue.

These policies and practices are not only unethical, but violate the very oaths taken by attorneys, legislators and other agents of the court to uphold the Constitutional rights of those they are hired to serve. Fortunately however, there are protections built into our system that if invoked will better protect the rights of parents and families of divorce. We The People call upon Congress to take action to reform family courts across the US by investigating and addressing the following issues:

1. Conduct an investigation into the policies and practices conducted in the family courts across the US and by the American BAR Association. Individuals found to be in violation of their oaths of service shall be reprimanded or removed and recommendations shall be made for long term reform. Of particular concern are abuse of judicial discretion, failure to provide equal protection and due process, failure to adjudicate cases in a timely manner, and failure to uphold Constitutional rights of parents to determine what is in the best interest of their own children.

2. Conduct an investigation into child custody laws, practices, and long term impacts. Provide recommendations for updates to state law that are consistent with Supreme Court rulings that uphold the rights of each parent to have essentially equal, ongoing, and meaningful relationships with their children. True 50/50 equal and joint custody and decision making should be the default in all states unless a parent is determined to be unfit or agrees to another arrangement.

3. Conduct an investigation into child support and alimony (spousal support) laws and rulings. Advise and direct courts to develop new policies and practices that adequately provide for the basic financial needs of children being cared for by one or both biological parents not living in the same household, without violating the inalienable financial or property rights of either biological parent. True 50/50 financial responsibility for children based on USDA national guidelines on the cost to raise a child should be assumed unless otherwise agreed upon by the parents.

4. Conduct an investigation into the impact of The Violence Against Women Act, it's effectiveness, and how gender discriminatory policy impacts practices, policies, and judicial decisions in family court and the American justice system. Federal and state laws and programs must be consistently and fairly written and enforced to provide equal protection under the law for both men and women in family court and in programs intended to protect families and children from domestic violence.
Public Comments
Nov 24th, 2016
Craig M. from Granite Falls, NC signed.
Nov 19th, 2016
Someone from San Angelo, TX writes:
In my case, my son's mother is a licensed CPA that is lying to the court about her income. Through discovery, she also provided evidence that she is a Tax Fraud. The judge turned a blind eye. The court appointed child psychologist had previously worked with opposing counsel, and ex Judge. Opposing counsel admitted to having ex-parte communication with the psychologist, who committed purgery and the Judge turned a blind eye to these criminals. All of the fraud and ignored felonies were completely ignored by the judge. I hardly ever get to see my kid and am tasked with paying more child support that I can afford. I am not the only one being extorted, some one please help us in Reforming this corrupt system and get these corrupt people out of our Family court system...!!!!!
Nov 16th, 2016
Someone from Ridgewood, NY writes:
Family Court Reform and Parental Rights
Nov 15th, 2016
Anonymous F. from Renton, WA writes:
There has to be a systematic overhaul to what is a terribly bias and flawed family court system. 50/50 care and custody needs to be a standard and should not be negotiable unless it poses an imminent threat to the lives and liberty of the parties involved. There needs to be realistic time standards and investigations conducted if it is believed that a child or parent is being mistreated or abused, not just unfounded emotionally charged allegations by one party. The child support system / alimony system both need a complete revamping as it has systematically and routinely proven to be unrealistic, unfair and outrageously unreasonable when being enforced. It very rarely supports it's intended recipients without completely alienating and financially disrupting the lives of the non receiving party. Again in the face of obvious glaring malpractice and unethical standards this system needs to be investigated and completely redone.
Nov 14th, 2016
Timpothy L. from Lahaina, HI writes:
I was when before i became disabled and with no means of money got way behind in child support payments. But when I was working I always paid my child support on time and in the full amount. I went years without money due to a severe back injury through no fault of my own. I was slapped with 10% interest on top of that through California which I think is the worst state to have to pay child support because non-custodial parents in their eyes have no rights whatsoever. This needs to be changed in certain unforeseen circumstances such as my disability. Whenever I tried to change my child support order my ex-wife would threaten me with jail, which to me is a blackmail type of response. While I was working I also paid more thousands of dollars to my children's mother who said she needed the money for this and that and that she would tell child support that I gave her extra money. But she never did and over the years I have given her $40,000 more than she reported. there should be a way to get her bank statements from her and her parents because she didn't want it on her account statements. I was doing all of this for my children and not for her. So now i still owe $103,000 which more than half is interest of 10% which you couldn't even get that from a bank or even investing in the stock market. Why do they put unrealistic interest on money that isn't even invested. The interest should be based on current interest rates at the time and should change over time. That's why all of us responsible non-custodial parents face and the debt and the time to pay off that debt could last for 40-50 years which puts a lot of us on the streets or in the poor house while the custodial parent lives it up for the rest of their lives. Child support laws need to be changed and taken over by the federal government and not the states because each state is so different from one another. It's time that responsible non-custodial parents are seen as custodial parents who want to be in their children's lives.
Nov 14th, 2016
Daniel C. from Fitchburg, MA writes:
Nov 3rd, 2016
Mike M. from North Pole, AK writes:
*State statutes should at a minimum state that, 50/50 custody and legal custody will be standard, and no deviation from this standard will occur unless: there is physical abuse in the home sexual abuse Convicted child abuse *Judges will not have discretionary authority. The language should be shall and will. This is necessary to maintain impartiality, non-bias, and a consistent disposition free from Judges personal opinions, value orientations, and personality conflicts. This is the tip of the iceberg, but this is a good start.
Nov 3rd, 2016
Someone from Felton, CA writes:
The. conditions creatwd by cirrupt attorneys and judges is devastating and responsuble for the loss of lives. People end up destitute broken disable homeless and end their lives to stop the misery. I am disabled homeless amd broken as a result of the court alllowing my abuser and would be murderer to destroy evidence to sue him civilly and divorce him. The assalt and subsequent abuses that involved collusion by corrupt sheriffs who were enlisted in the illegal activities and harassment scheme left me so injured i could not participate in a divorce. The judge, jeff almquist, knew i was aware of the corrupt activitoes he has been involved in and the corruption that got him appointed before grey davis was Recalled from office. This judge wanted to discredit me and silence me forever so i could not report the facts involving his corrupt dealings and appointment to the bench. He made back room deals with my then boss who admitted that he paid off the supervisor for votes on logging that were favorable to him. In echange for the money given to supervisor almqist by my boss and his yax write offf non profit, almquist would give support to my boss to lobby state wide for logging reform. And my npss wpuld use his connections with grey davis and carly fiorina to assure he got hos appointment to the bench one way or another. of office in exchange for and.
Nov 2nd, 2016
Timothy W. from New Port Richey, FL writes:
Judge Kim Campbell of Florida's 6th Judicial Court Pasco County has STOLEN my son! She is a disgrace to Florida. She has violated my constitutional rights as a parent.
Nov 1st, 2016
Someone from San Jose, CA writes:
I have been alienated from three beautiful children as result of a silver bullet TRO launched by my spouse. I am watching my hard earned savings that took me decades to save get spent over the course of the last six months as I fight to be a part my children's life and deal with an emotionally unstable spouse. It is sad that in country which prides itself on giving its citizens freedoms a person who has committed no crime can be removed from his home and the lives of his children due a deeply flawed family court system that facilitates the break up and impoverishment of families. We are in desperate need of change here!!
Oct 30th, 2016
Someone from Laguna Beach, CA writes:
National travesty....devastated children, bankrupt stay at home parents, rouge rulings and sexist arrogant judicial temperament, criminal justice denied to children to uphold failed custody orders, officers of the court encouraged by judges to lie, cheat and steal for favorable orders, and judges who silence truthful protest by arresting innocent third-party Mothers and putting kids in foster care and criminal system rather than allow them to have a voice (as required by law) against abuse. Father's rights groups not focused on the importance of parenting to develope successful contributing members of society. Vulture attorneys leaving not a penny for kids futures. Desperate pleas for help ignored by California legislators and women's groups. Our children told to trust justice and professionals to be steamrollered, ignored and abused have zero faith in justice system as a whole. We want to be the voice of change and use our thouroughly documented case as a case study for positive change.
Oct 21st, 2016
Laura L. from East Stroudsburg, PA writes:
I am watching my Fiance die slowly from not being able to see or talk to his kids in Onslow County NC, we live in PA. She is impossible and NO ONE WILL HELP HIM...hes been in jail on bogus false allegations, was never served but was held in MAXIMUM security for 5 days, 5 minutes before HIS CUSTODY HEARING...this is ludicrous and needs to be stopped! it should be 50/50 , and CUSTODIAL AND NON CUSTODIAL SHOULD NOT EXIST! Judge Carol Jones Onslow county as well as the UNORGANIZED child support office is a joke!! Why would they want to LOSE money when child support funds ALL OF THEIR WELFARE? SMH those poor babies who suffer, how do you sleep at night? I bet YOU see your kids....SOMETHING NEEDS TO CHANGE PEOPLE!! Maybe if we fix FAMILY we can SAVE OUR COUNTRY!!!
Oct 20th, 2016
heartbroken d. from Corona, CA writes:
I am a Mother of five they legally kidnapped my children I feel hopeless
Oct 19th, 2016
Amanda R. from Gallatin, MO writes:
Looking for a pro Bono attorney to help with a current case where the guardian lost custody in the state of Florida and me the mother in Missouri am now having trouble getting information
Oct 17th, 2016
MICHAEL M. from Pittsburgh, PA writes:
Awarenss of 5050 custody rights must be promoted so that everyone is awar of their rights. Psas over the radio can serve that purpose they are inexpensive and effective.
Oct 17th, 2016
Charles C. from Burlington, NJ signed.
Oct 16th, 2016
Someone from Saint Paul, MN writes:
Sadly family court has become a cesspool of lies and criminal conduct. Litigants and lawyers regularly make false accusations, lie and commit fraud knowing there is little downside let alone risk of punishment. This behavior is devastating to the the ethical and innocent, including all too often children. The reality is that family court has become the major arena for crime in our society.
Oct 14th, 2016
Someone from Saint Paul, MN writes:
Absolutely the family law systems is in need of complete reform. The legal system is meant to be for the people. It seems corrupt, broke, and greedy. As citizens I think we have a right to demand a legal system that is for all people not just one based on general bias, or corrupt motivations of people working in the family law system. Completely blatant and ridiculous, throw it out and start from scratch. Same with the criminal law system.
Oct 12th, 2016
Nathan Z. from Santa Rosa, CA signed.
Oct 11th, 2016
Someone from Chula Vista, CA signed.
Oct 11th, 2016
Someone from North Bergen, NJ signed.
Oct 7th, 2016
Michele L. from Gorham, ME signed.
Oct 6th, 2016
Someone from Cowan, TN writes:
Family Court Straightjacket= Legal Kidnapping = Reunification Therapy and Parental Alienation. Stay married legally and with a Res Order give one parent full custody while the other parent has to pay to see the child under the supervision of a therapist. Child Suffers. Family Suffers. Lawyers, judges, one parent, and therapist wins. This is an abominable and gross misuse of our family court system and our legal system. Much less our natural rights as citizens and parents. War of attrition and finances. No Jusice. No peace. No freedom. No Release.
Sep 26th, 2016
Someone from Philadelphia, PA signed.
Sep 26th, 2016
Someone from Philadelphia, PA signed.
Sep 26th, 2016
Someone from Philadelphia, PA signed.
Sep 26th, 2016
Someone from Pittsford, NY writes:
I pay child support ON TIME, I have never missed a payment. If my children need something I purchase it for them. For the past 8 years I have purchased their Winter coats, boots, eyeglasses, school supplies... Their mother does not need to prove/show that she is spending the child support on the children. If I go back to school and get a better job - she can take me back to court for more money that again she doesn't need to actually spend on the children. They will never go without, I won't let them.
Sep 25th, 2016
Someone from Portland, OR signed.
Sep 25th, 2016
Someone from Debary, FL signed.
Sep 25th, 2016
Someone from Beaverton, OR writes:
Another unintended consquence of the system nobody is talking about is a home lacking either parent mostly fathers we see on the news whats going on in Chicago with the violence its gangs why do kids join for a sense of family
Sep 22nd, 2016
Someone from Demotte, IN signed.
Sep 22nd, 2016
Someone from Felton, CA signed.
Sep 22nd, 2016
Someone from Harpers Ferry, WV writes:
My son and I have been victims of the family court for five years. The known abusive and alcoholic father was given sole physical and legal custody. I was given nothing.
Sep 19th, 2016
Someone from San Diego, CA signed.
Sep 18th, 2016
Someone from Floral Park, NY signed.
Sep 17th, 2016
Someone from Carriere, MS signed.
Sep 16th, 2016
Someone from Hemet, CA writes:
my cps case started may 29, 2013 social worker made so many false alligations and i didint know. I could actually demand for that initial report to be changed, i tryed to get into programs out there in L.A but i was on waiting lists for everyghing, ended homeless off and on i asked my social worker to help me and he said they had no funding, so i decided to move to riverside we rented a room i got into a program 2 outpATIENTS 3 parenting classes, plus more and a inpatient too, and still lost my parental rights to my oldest they said i took too long and that the only reason i did anything was because i was pregnant, now riverside county wants to do the same******to me, **** they still expect more classes and more bending over for them, my baby is npw 1 yrs old and i feel like im loosing my mind, this damm system its more than screwed up Mayra Rubalcava signs**********
Sep 15th, 2016
Someone from Grand Rapids, MI signed.
Sep 11th, 2016
Someone from Emmaus, PA signed.
Sep 9th, 2016
Someone from Randallstown, MD signed.