Family Court Reform and Parental Rights
Messages Sent So Far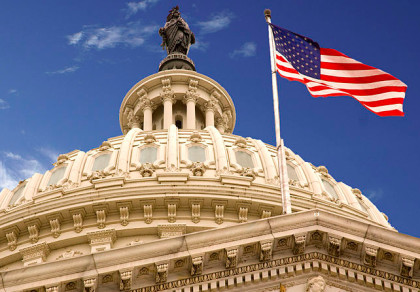 Our family courts are expected to operate in the ?best interest of the children" in cases brought before family court judges.

?But it is not traditionally the sole criterion-much less the sole constitutional criterion... ?The best interests of the child? is not the legal standard that governs parents' or guardians' exercise of their custody: So long as certain minimum requirements of child care are met, the interests of the child may be subordinated to the interests of other children, or indeed even to the interests of the parents or guardians themselves.? -- Reno v. Flores, 507 U.S. 292 (1993)

Millions of Americans who have been through a contested divorce or custody proceeding in the family court systems across the US are acutely aware that injustice is served at the whims of the attorneys and other "profiteers" of the family court system. Unfair custody and parenting time, lifetime alimony, child support calculations based on income rather than actual need, paternity fraud, parental alienation, false allegations with no repercussions, complex legal processes and rules, and numerous other issues not only violate the Constitutional and civil rights of the unfortunate litigants, but serve to contribute to the further denigration of families and leave parents and children emotionally, spiritually and financially damaged for many years into the future.

The US Supreme Court has gone so far as to assert:

?We have little doubt that the Due Process Clause would be offended ?if a State were to attempt to force the breakup of a natural family, over the objections of the parents and their children, without some showing of unfitness and for the sole reason that to do so was thought to be in the children's best interest.?? -- Quilloin v. Walcott, 434 U.S. 246 (1978)

?More important, historically it has recognized that natural bonds of affection lead parents to act in the best interests of their children.? -- Parham v. J. R., 442 U.S. 584 (1979)

Furthermore, experts in child development agree that in the absence of substantiated abuse, shared parenting is better for children:

"There is a consensus that neither the discretionary best interests of the child standard nor sole custody or primary residence orders are serving the needs of children and families of divorce. There is a consensus that shared parenting is a viable post-divorce parenting arrangement that is optimal to child development and well-being, including for children of high conflict parents." -- Edward Kruk, Ph.D., First International Conference on Shared Parenting, May 2014

Yet every day in courtrooms across the US, the rights of parents and children are violated by unconstitutional orders and unfair judgments due to unnecessarily complex and costly adversarial processes that make divorce not only more difficult than necessary, but also create long term financial and emotional impacts on parents, children, and society as a whole.

The divorce process and the accompanying pain and suffering that many families endure is something we don't often like to talk about and taking a stoic and dismissive attitude toward those who feel slighted in the process is perpetuated by a society that fails to recognize the long term and sometimes life-long impact of the dissolution of a family unit. Even less talked about is the role that some attorneys, legislators and other agents of the court take in perpetuating these problems, sometimes unknowingly, but often purposefully to increase their own personal profits or organizational revenue.

These policies and practices are not only unethical, but violate the very oaths taken by attorneys, legislators and other agents of the court to uphold the Constitutional rights of those they are hired to serve. Fortunately however, there are protections built into our system that if invoked will better protect the rights of parents and families of divorce. We The People call upon Congress to take action to reform family courts across the US by investigating and addressing the following issues:

1. Conduct an investigation into the policies and practices conducted in the family courts across the US and by the American BAR Association. Individuals found to be in violation of their oaths of service shall be reprimanded or removed and recommendations shall be made for long term reform. Of particular concern are abuse of judicial discretion, failure to provide equal protection and due process, failure to adjudicate cases in a timely manner, and failure to uphold Constitutional rights of parents to determine what is in the best interest of their own children.

2. Conduct an investigation into child custody laws, practices, and long term impacts. Provide recommendations for updates to state law that are consistent with Supreme Court rulings that uphold the rights of each parent to have essentially equal, ongoing, and meaningful relationships with their children. True 50/50 equal and joint custody and decision making should be the default in all states unless a parent is determined to be unfit or agrees to another arrangement.

3. Conduct an investigation into child support and alimony (spousal support) laws and rulings. Advise and direct courts to develop new policies and practices that adequately provide for the basic financial needs of children being cared for by one or both biological parents not living in the same household, without violating the inalienable financial or property rights of either biological parent. True 50/50 financial responsibility for children based on USDA national guidelines on the cost to raise a child should be assumed unless otherwise agreed upon by the parents.

4. Conduct an investigation into the impact of The Violence Against Women Act, it's effectiveness, and how gender discriminatory policy impacts practices, policies, and judicial decisions in family court and the American justice system. Federal and state laws and programs must be consistently and fairly written and enforced to provide equal protection under the law for both men and women in family court and in programs intended to protect families and children from domestic violence.
Public Comments
Jan 4th, 2017
Someone from Federal Way, WA writes:
So many men , later on find out they have a child. Mostly cases woman never told the man. Right now my spouse recently found out he had a child 7years ago ,however the mother thought it was someone else as well. The child has someelse last name because she thought it was another man child. Until her child was taken away by the state , since the state was taking care of her , they want The Paternity father to pay the "back up" child support. He went to court the attorney said that he needs to pay because it's tax payers money and the mother also started a case to terminate his Parental rights. So now the government wants to make a man pay 6000 dollars for child support. For a child he was not aware.The system is unfair .
Jan 4th, 2017
Theodis L. from Pleasant Grove, AL signed.
Jan 4th, 2017
Someone from New London, CT writes:
Jan 4th, 2017
Someone from Dupont, WA writes:
I have been battling for a year now just to see my daughter unsupervised..all because of lies. This process of family law needs to be streamlined. I have missed far too many holiday and birthdays with my daughter.
Jan 4th, 2017
Laura H. from Modesto, CA writes:
I believe that the system might operate more effiecently, if it were running through the Federal Courts, as opposed to the State Courts. This is an absolute serious situation, not in favor of "the people", when our babies, our families, our love can be lost entirely, just by a decision based on someone's opinion, and when that opinion was not only formed without proper investigating, but actually based on the systems corruption and own abuse of its power over the people. The state is surely unfit to care for its people. We our suffering, not only as people living in individual states, but as families of a nation, who lay torn and broken at the feet of our states' appointed judges.
Jan 4th, 2017
Jimmy M. from Dothan, AL writes:
One side Law it corrupt steal from men's it ok for women not get real with that
Jan 2nd, 2017
Jimmy M. from Dothan, AL signed.
Jan 2nd, 2017
Someone from Virginia Beach, VA writes:
My daughter child was taking away by CPS in Virginia by Kelly Conley for all lies and deceit. Kelly was doing it all out of spite and not for the child as the child was in a happy home until they made up all the lies.
Dec 30th, 2016
Michael S. from Kill Devil Hills, NC signed.
Dec 29th, 2016
Jason M. from Titusville, FL writes:
My parents did a bad job, and I got off to a bad start in life. I had children too early a woman who also should have known better. The "family" courts are tilted in the mother's favor and I blame this imbalance for ensuring our family would break up instead of heal and move forward. You see, she was mad at me and could use the courts to exact vengeance. The decision put to her was, deal with our mistakes and work together or kick me (the father) to the curb and garnish my pay. She chose the latter and far too many young women do. We need to remove the incentive for the family to break up.
Dec 28th, 2016
Paul S. from Appleton, WI signed.
Dec 27th, 2016
Olivia M. from Tucson, AZ signed.
Dec 20th, 2016
Veronica m. from Blackwood, NJ writes:
I'm a disabled Mom of three boys who were legally and medically kidnapped from their school. It all began due to them breaking laws as two of my boys went through Early Intervention disabled from birth and diagnosis with Autism before the age of 3. The damage done to them is livelong as we still are attacked due to poverty. When will you finally do something for the people who vote you into office. I want my boys to have a better future then what I'm going through. It's your job to work for us the American people!!
Dec 18th, 2016
See L. from Appleton, WI writes:
Laws need to be changed. We don't live in the past anymore. Heck, if we did the we would have all obeyed God's rules, not man's rule of law. Our military men are being duped into paying child support to kids who aren't theirs to begin with. Children who grow up their entire life was based on a lie. Families are broken. How many people are going to commit suicide before lawmakers to wake up. Or will they prove what we have long ago known, that the Government couldn't give a rats*****about the people.
Dec 17th, 2016
Adam G. from Garnerville, NY writes:
Children are our future. Equal parenting is best for our children's development. Children's lives shouldn't be used for profit. Family courts are unconstitutional & mastermind extortionists
Dec 17th, 2016
Michael T. from Poughkeepsie, NY writes:
It's been over 3 years in family court watching my rights to my son be trampled on and taken away. One after another, false affidavits filed and decisions made without even the slightest knowledge of the truth. Perjury is one of the most abused crimes in family court and nothing is ever done. Family Court is suppose to protect children and families. Instead, they rip them apart. If Family Court doesn't except to change business as usual, then the children and are supposedly helping are the ones that suffer the most for a lifetime.
Dec 16th, 2016
Someone from Canastota, NY writes:
The dishonest win? The injustice of the courts is out of control. Children have no voice
Dec 15th, 2016
Barry P. from Easley, SC writes:
I have been fighting to restore my once very healthy loving special daddy/daughter relationship now for over two years & i wanna add my precious elderly mother cuz she's also been alienated from her very healthy loving special relationship with her precious granddaughter. I have lost absolutely everything homeless, & living in debtors prison based entirely on all the lies & manipulation without any supporting documentation, why??? Cuz there never has been anything whatsoever to support ex-wifes claims but unfortunately the family court system does not allow innocent men and women there due process rights to defend against the atrocities corruption in family court but WeThe People will receive God's Truth Justice & Liberty will Prevail . Thank You, God Bless our precious children & Good Fit Parents for the Time has come for restoration. Barry Pinion - SC
Dec 14th, 2016
Jorge R. from Hasbrouck Heights, NJ writes:
WE NEED FAMILY REFORM AND WE NEED IT NOW
Dec 13th, 2016
David A. from Westerville, OH writes:
Pillaging your own people will be the end of these organizations ( family court & child support enforcement collection agency).
Dec 12th, 2016
Elvin S. from Fair Lawn, NJ writes:
I am only one of victims of this corrupt system. We need a complete overhaul of our 'Family' Court system. The laws and actors of this cartel are a disgrace to our society.
Dec 12th, 2016
Someone from Manahawkin, NJ signed.
Dec 11th, 2016
John S. from Raleigh, NC writes:
I am a victim of this system that is corrupt beyond belief! My family has been damaged irreparably, and my rights have been trampled upon by a lawless "court". It is sickening to all of us who have been forced to endure this, and the real tragedy is what this has done to our children. Children are our future. WAKE UP AMERICA!!!
Dec 11th, 2016
Mario J. from Miami, FL writes:
From www.VoteFamily.us There is a war being waged against the family from the unborn being sold by body parts to the best bidder, to children being trafficked by DCF (3 dollars for each dollar DCF spends in foster homes), to the youth in Juvenile courts being sold for cash as in the kids for cash scandal (watch documentary HERE), to adults being unconstitutionally denied access to their children by family courts under the disguise of the ?best interest of the children? just to increase state coffers (dollar for dollar federal match for child custody orders), to the elderly in Probate courts and Guardianship programs having their lives? savings stolen by those who are supposed to protect them. This attack on the family is leading to a mental health crisis and the breakdown of our society as evidenced by the outbreak of school shootings, violence, bullying, substance abuse, suicides, teenage pregnancies, divorces, spousal and child abuse, and a myriad of other societal issues destroying the very foundation of this nation, our families. Bottom line, the entire family is under attack, and what can we do to stop this? We need to vote for VoteFamily.Us candidates all over the USA. We must unite to defeat our common enemy, those actively working to destroy the American family, to make government officials accountable to the rule of law and the U.S. Constitution, to protect our children and families, and to restore the checks and balances of our democratic Republican form of government. Let?s show them that they must serve us. http://www.votefamily.us/dcf-reform/ Almost on a weekly basis two children are killed under the supervision of the Department of Children and Families (DCF) (last count 534+ in the last six years in Florida as per the Miami Herald, http://pubsys.miamiherald.com/projects/2014/innocents-lost/database/), and many more are taken away from parents even when this is not in the best interest of the children for mainly monetary reasons, see video, whistleblower testimony, and Dr. Susan Evans? case. The examples of DCF abuse are just too many to count, but here a few: http://www.wxyz.com/news/region/oakland-county/oakland-co-couple-says-state-illegally-took-their-children, http://criesfromthegrave.tripod.com/, https://youtu.be/5iQQUIuDq6E, and for this reason our group is supporting legislation such as this to try to put a stop to these crimes: https://www.congress.gov/bill/114th-congress/house-bill/1868. What?s causing the children?s death under the DCF? What?s causing the children?s death under the DCF and the separation of our families? One word summarizes it: GREED. DCF prefers to place children in foster homes or give them for adoption than to give them to family members because for every dollar it spends in foster homes, it receives three dollars from the federal government, a 200% return on investment (ROI) on top of monthly payments received for each foster child, and the bonuses received per adoption, all of which amounts to a highly sophisticated form of child trafficking as reported HERE similar to the Kids for Cash case in Pennsylvania, as described by the believed to have been murdered Senator Nancy Schaefer. See: http://www.cross.tv/144225, and https://drive.google.com/file/d/0B6o_JpljVbOmNlhvNjctampFSmM/view?pref=2&pli=1 Don?t believe it? See testimony from Legal Aid attorney before Florida Supreme Court committee explaining how parents victims of domestic violence may lose custody of their children when they go before a judge for a restraining order seeking protection from their attackers and end up being separated from their children because ?as a matter of law? they ?have failed to protect their children from witnessing domestic violence: ? Take a look also at three of these victims testifying at these hearings. The second woman is Yarmila Castellanos, had her 3 day-old baby removed from her arms by DCF for no other reason than reporting domestic violence while her three other children were at home: https://www.youtube.com/watch?v=cH5Qhjjm4Nc&feature=em-share_video_user. Unfortunately, these abuses cause great detrimental effects not only to the parents, but most importantly to the innocent children: https://www.youtube.com/watch?=95ovIJ3dsNk&feature=youtu.be. And, one of the main targets of these gruesome acts are the disabled as per a recent investigation by the Department of Justice: http://www.ada.gov/doj_hhs_ta/child_welfare_ta.html. Why is Child Protective Services (CPS) or Department of Children and Families (DCF) taking children from parents when it is not even in the best interest of the children? This video explains it: https://youtu.be/KJjWyAZbUj0 Or, take for example, the widely known case of Nubia Barahona described here, www.SayNoToPAS.com. A judge, and DCF ignored clear and convincing evidence that the Barahona children were being abused and neglected based solely in what seemed to be an unprofessional and biased report of a psychologist, who had shown similar behavior in other cases, 1, 2. Despite responsible family members requesting custody of minor children, the Barahona children were left with the foster care abusers for no other reasonable explanation than monetary reasons. A few months later, Nubia Barahona was murdered at the hands of the foster parents, see report, and diagram explaining what some have termed the Family Court Cartel. www.legallykidnapped.net: Former Child Protective Investigator, Carlos Morales, Exposes CPS?s Corruption, Kidnapping, and Drugging of Children. He explains the incentives that the States give to destroy families, and what to do if CPS comes after you, your friends, and your community on The Renegade Variety Hour. https://youtu.be/I0OiNdj2aP4 As evidenced above shows, if DCF can not protect our children, why are they building a multi million dollar court house? Because as you have read, DCF profits from taking children from homes. See report from believed to have been murdered, Senator Nancy Schaefer: http://www.votefamily.us/wp-content/uploads/2016/08/thecorruptbusinessofchildprotectiveservices.pdf ?Thus, states and private agencies now have financial incentives to keep children in foster care and financial incentives to place them for adoption ? but no financial incentives to keep them in their own homes or return them there. What you have now is an incentive to initially remove the child and an incentive to adopt them out? when you put these two together, there is a problem? http://www.nccpr.org/reports/12Financial.pdf http://www.votefamily.us/court-reform/ The same motivation seen with DCF, GREED, is also seen behind the forced separation of parents in family courts. If one of the parents has less than 50/50 time sharing, he/she is forced to pay child support, and for every dollar the states spend in child support, the federal government reimburses 66 cents back (so for every $1 the states spend, they receive $1.98 dollars back, a 98% ROI) plus millions in incentives to the states, as per Title IV-D of the social security, which is used among other things to pay the same judges who are giving these orders, a conflict of interest to say the least. So even though 50/50 time should be the law in Florida, judges in many cases ignore this under the excuse of the ?best interest of the children? when in reality they are motivated by the desire to fill the state coffers and pay their own salaries and benefits. In other words, as these testimonies show: GREED has replaced the rule of law. A recent example of this greed is Governor Scott?s recent veto of SB 668. Governor Scott, a lawyer, pandered to the ?best interest of the Florida Bar? instead of the ?best interest of the children.? He ignored all the evidence that proves that shared parenting is best for children, a fact with the endorsement of 110 world experts and 43 peer reviewed papers, and favored by 70% of the Population. Shame on you Mr. Scott. On the other hand, our present Senators and House Representatives have done little to nothing to protect our children and families ignoring the plight of these children and their families. Similar abuses are taking place with the elderly under Guardianship programs (1, 2) with home and condo owners through foreclosure and homeowner associations, and with Florida families and our youth in family and juvenile courts. To stop these crimes, we call you to unite with ONE voice and make a revolutionary statement that these crimes MUST and WILL stop. ?In a time of universal deceit, telling the truth is a revolutionary act.? -George Orwell; So, join us in the Parents? Right Revolution. Here are two great articles that explain what is happening in our family courts today: 1. http://www.avoiceformen.com/men/fathers/american-family-courts-the-first-amendment-and-violations-of-free-speech/ 2. http://www.avoiceformen.com/mens-rights/family-courts/american-family-courts-the-first-amendment-and-violations-of-free-speech-part-ii/
Dec 11th, 2016
Joe L. from Daytona Beach, FL writes:
As an honorable veteran and law abiding citizen who was snared by family court child support corruption I no longer have any faith in our elected leaders as they have allowed this tyranny to run amok. Yes, there are real deadbeats out there but us genuine caring single parents are being heavily punished & our lives totally ruined by these twisted laws. It may be too late for me as I have endured over 23 years of this pillaging by courts and enforcement units but I will be a witness against this corruption at any time, any date and any monumental events that emerge in the future. This country, this government needs a complete overhaul!
Dec 11th, 2016
Someone from Radcliff, KY writes:
In addition to this are standard requirements and training for CASA and Child Protective Services around the United States needs to be raised. They should meet a higher level of education in child development and pediatric psychology to be better fit to understand children and identify signs of alienation, coaching, emotional abuse, childhood anxiety/depression/ptsd to give an expert opinion in court rooms rather than untrained personal opinions that carry such high power over the decisions of judges. They need to be required to also meet with both parents in person equally to prevent bias and prejudice in their testimony.
Dec 11th, 2016
Someone from Radcliff, KY writes:
In addition to this are standard requirements and training for CASA and Child Protective Services around the United States needs to be raised. They should meet a higher level of education in child development and pediatric psychology to be better fit to understand children and identify signs of alienation, coaching, emotional abuse, childhood anxiety/depression/ptsd to give an expert opinion in court rooms rather than untrained personal opinions that carry such high power over the decisions of judges. They need to be required to also meet with both parents in person equally to prevent bias and prejudice in their testimony.
Dec 11th, 2016
Someone from Cypress, TX signed.
Dec 11th, 2016
Ann Rose D. from San Francisco, CA writes:
It's criminal that our first Judge was able to take away custody of my children and give 100% to my Attorney X husband, who commits perjury.. The Judge knew my X from The Other Bar and he didn't recuse himself. The Judge after him was a monster, overtly Bias, and went beyond her Jurisdiction to placate my X . Today and six years later,, with another case in Appelate court ( followed by cases in Civil court ), our lives will dominated by this custody battle. I refuse to have my children live with my X alone along with the destructive court orders.. The System leaves the future of our children in the hands of very few people who aren't supervised, make destructive court orders without any warning, and who abuse their power and just claim immunuty. Same with the custody evaluators who write settlements.. The most dusturbing is that my children are irreparably damaged because my X alienates me from my kids 100%. I'm filing suit against the State , x husband and custody evaluator for Infliction of Emotional & Financial distress, along with defamation. If the State can take away my children, then the State will have to compensate me and my children forever, til death do us part. Ann Rose Darsky FDI 10-773737 CA.
Dec 11th, 2016
Debra J. from Conroe, TX writes:
My family was destroyed by a corrupt Atty ad litem who did not care about my husband's past documented in the court sytem history of child abuse and prevented me from telling the jury any details because he is in law enforcement. He got sole custody of my children because I dared to expose a corrupt cop who abuses children and women. He has been married 5 times now and is in charge of raising my children properly? My children dont have a chance!
Dec 11th, 2016
michael b. from Round Rock, TX signed.
Dec 11th, 2016
J.P. G. from Brookfield, CT writes:
Stop judicial and lawyer corruption, give us a process to make it illegal to not use case law and not protect our constitutional rights. If our rights are violated in the courts, which is the norm today, automatically peg these behaviors as criminal, and give us support from an authority to report and investigate them (judges, lawyers, SW & GAL's)
Dec 11th, 2016
anthony p. from Astoria, NY writes:
The doctrine of judicial immunity must be modified. We need accountability over the Judiciary branch of the government. Checks and balances that are independent and effective are needed.
Dec 10th, 2016
Lane J. from Pass Christian, MS writes:
Shared parenting is in the best interest of our children. We strive to raise the next generation of children to take our place when we are gone. The court system has failed by making fathers a minority in the upbringing of our children. Children are brought up by a step father as a result who may or may not love these children. It I can promise you they won't love them the way there natural parents do. It breeds kids to be brought up having hate or anger towards one of their parents normally do to parental alienation. This should be the most important topic in our country and it's been put on the back burner for too long. Do the right thing and challenge this immoral system we have in place. I'm sorry but if a jury can sentanve a man to death then they have the capacity to elect if a child's best interest is shared parenting. Things need to change and they need to change now.
Dec 7th, 2016
Gary L. from Anchorage, AK signed.
Dec 2nd, 2016
michael w. from Porter, TX writes:
please change new laws on paternity fraud in texas i have been paying child support on a child for years which might not be my child i would like to take a dna test to see if the grown child is mine the child is 40 years old and we only seen each other a couple of times she has told me that i am not her father that someone eles is and she will not take a dna test with me if i am able to take a dna test with her and she is my child i will have no problem paying child support to whom this may concern thank you very much
Dec 2nd, 2016
Jeff R. from Metamora, IL writes:
PLEASE Make DNA mandatory for unwed fathers/divorced fathers and/or eliminate the 60 day rule to rescind a VAP. It only makes sense. Please. There are States that have already adopted a lifelong option for a father to submit DNA challenge to a previous VAP. NOT ONLY are duped dads being unfairly incarcerated for being behind on child support or paying child support for a child that is not biologically there - the children become the lifelong victims carrying the most undue punishment of them all. Please. It only makes sense. After I signed a VAP i was completely alienated from two children i presumed to be mine AND the mother told me 5 months after signing the VAP that "its to bad i wasn't smart enough to request DNA testing". Not only does this break my heart but i don't even have the ability to challenge it. PLEASE CLOSE THE DOOR TO THIS TYPE OF FRAUD !
Nov 29th, 2016
Someone from Minneapolis, MN writes:
The family Court is so corrupt . It is like mafia. I was arrested when I called the cops to exchange my 5 year old in Anoka County MN so I can't make it for the OFP hearing coincidently the same officer who was supposed to be a witness! The Judge lies ,covers up and says everything was a clerical error. With regards to GAL the less said about them the better..CPS is dangerous and has no accountability. You complain they make you into a mentally ill criminal
Nov 28th, 2016
Sharon Elizabeth H. from Aurora, CO signed.
Nov 25th, 2016
Someone from Mount Kisco, NY signed.